Le Mans 1996 - Ayse's Story
Page 13 - Monday 17th June - The End of a Great Weekend
The morning seemed to arrive very quickly and I got up at about 8.30 am. I went down to the restaurant for breakfast, fully expecting at least some of the others to be there already, but unbelievably, I was the first! I went for a short walk around the harbour and bumped into Jim, who had decided to go for an early morning run along the harbour front. I was certainly impressed - here was I in such a state that I could barely walk while Jim was trying to ensure his continued fitness! Breakfast was the usual continental variety, with croissants, bread and jam and lashings of excellent strong coffee. After this we loaded up the cars and posed for some team photos. I even set up my tripod and took a couple of shots of the whole team, using my remote control...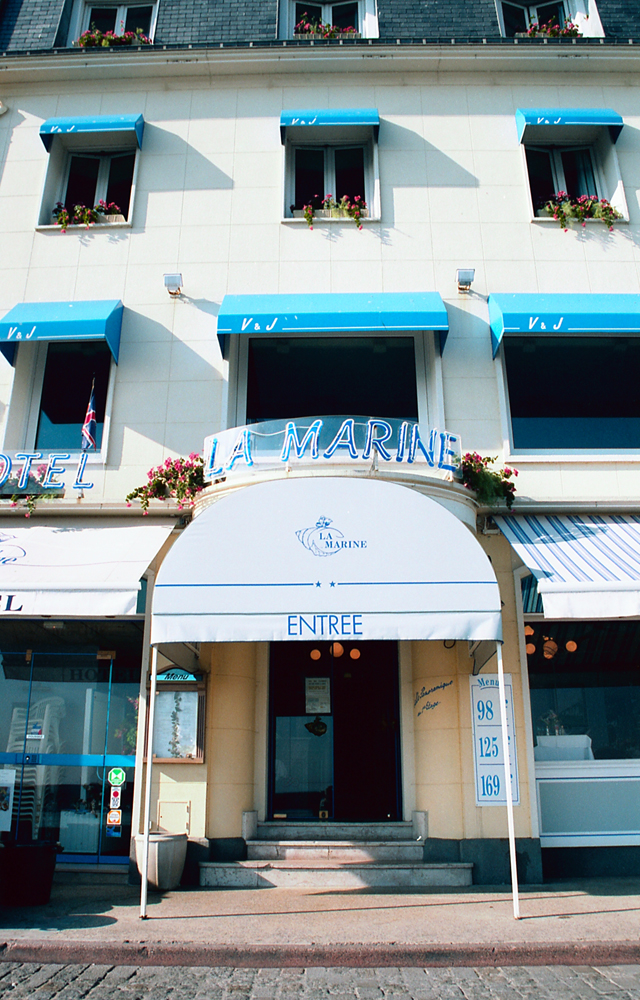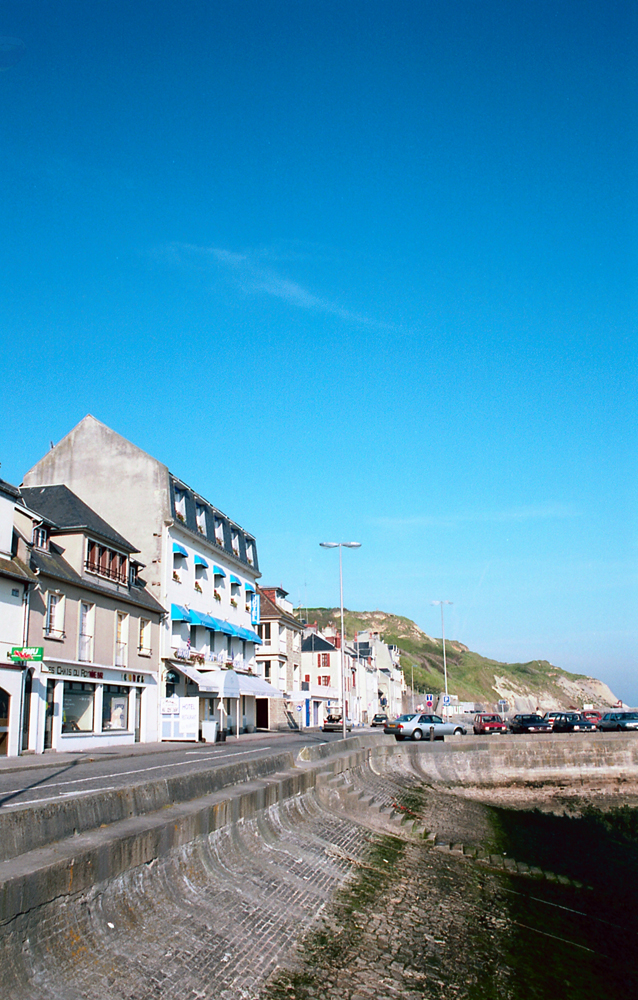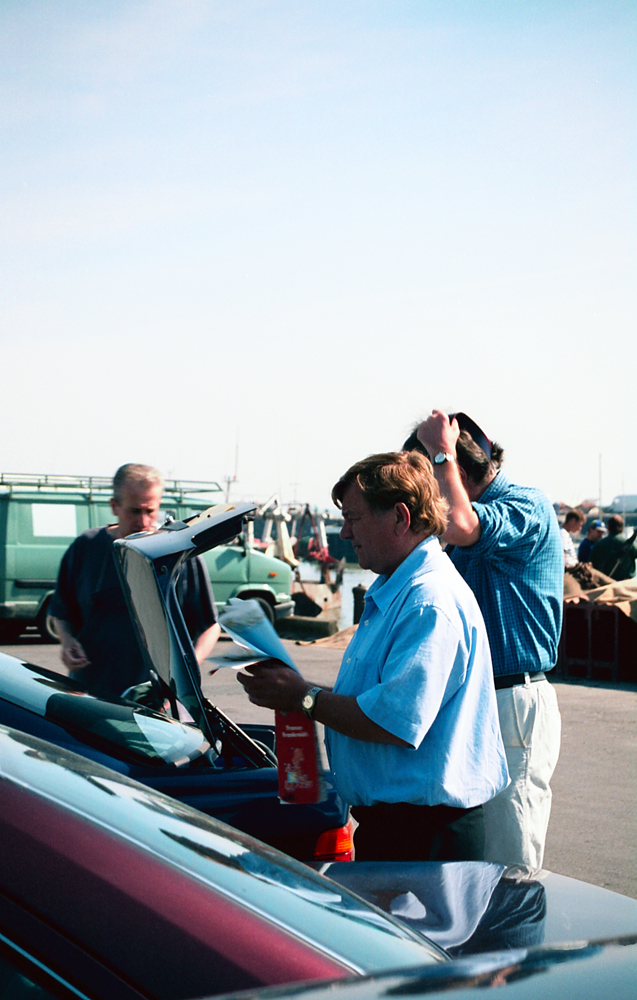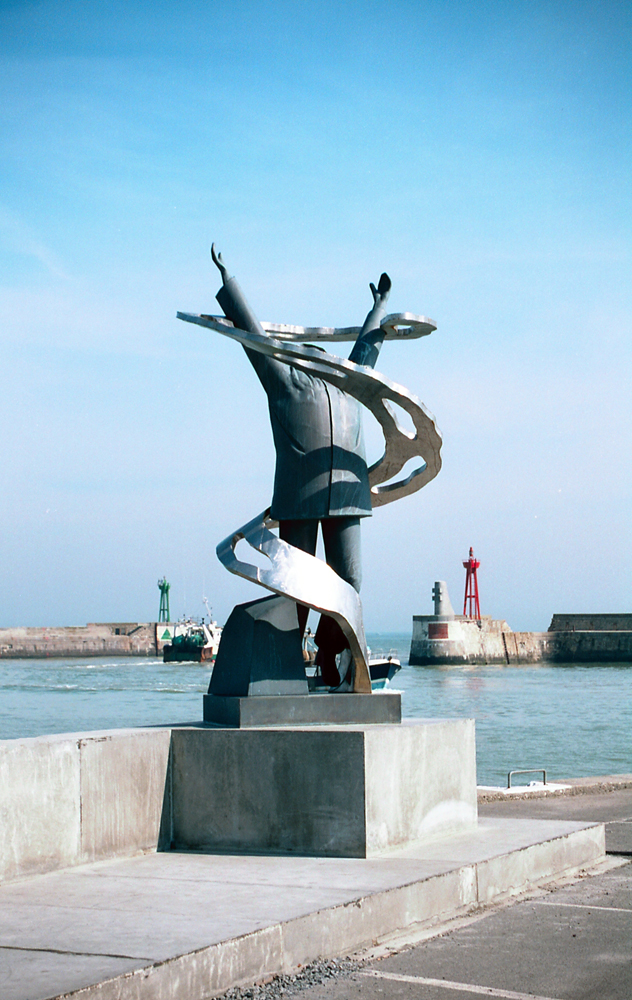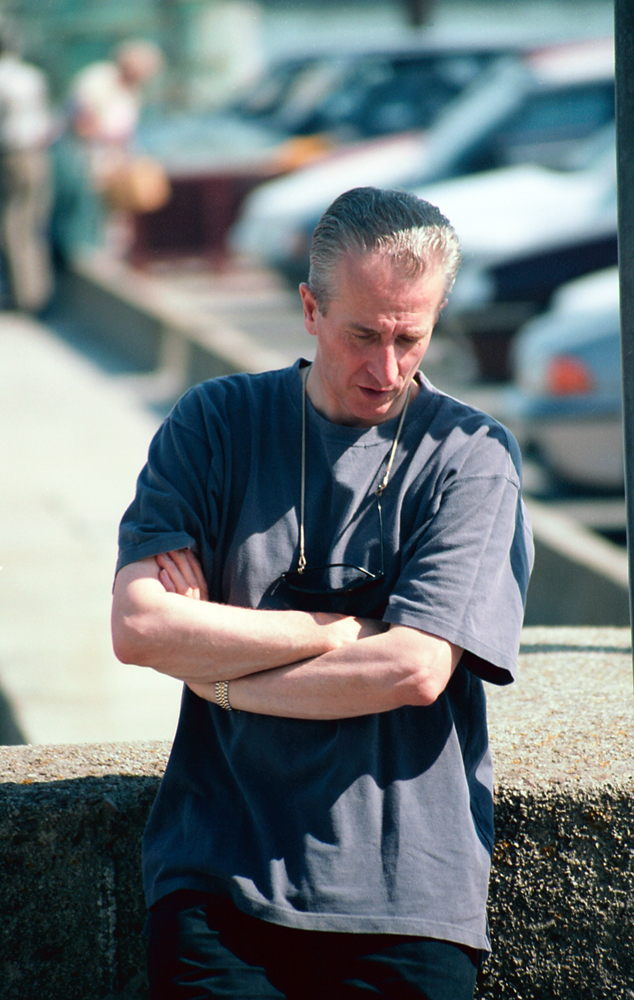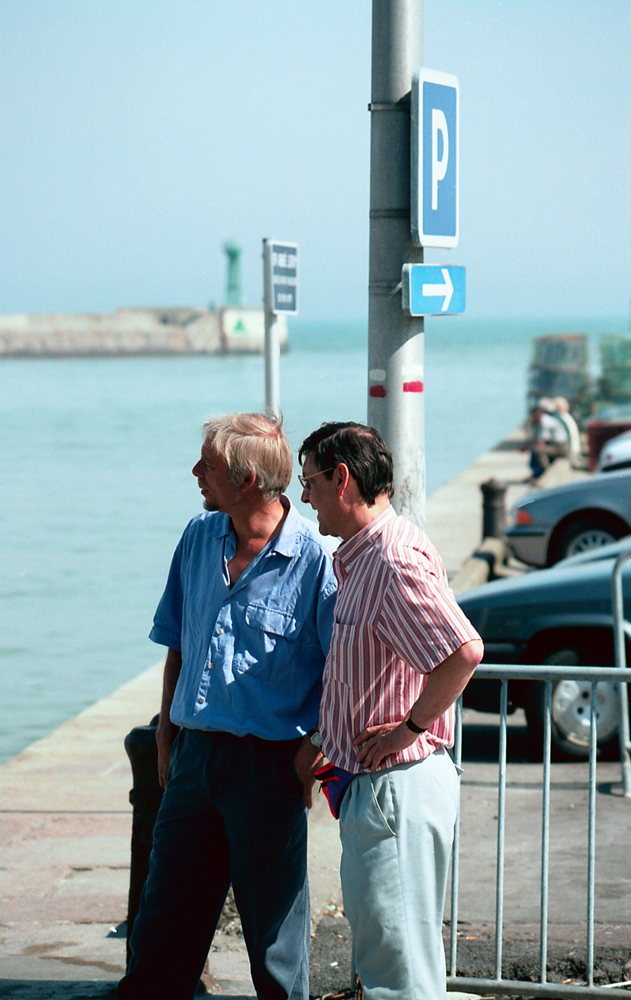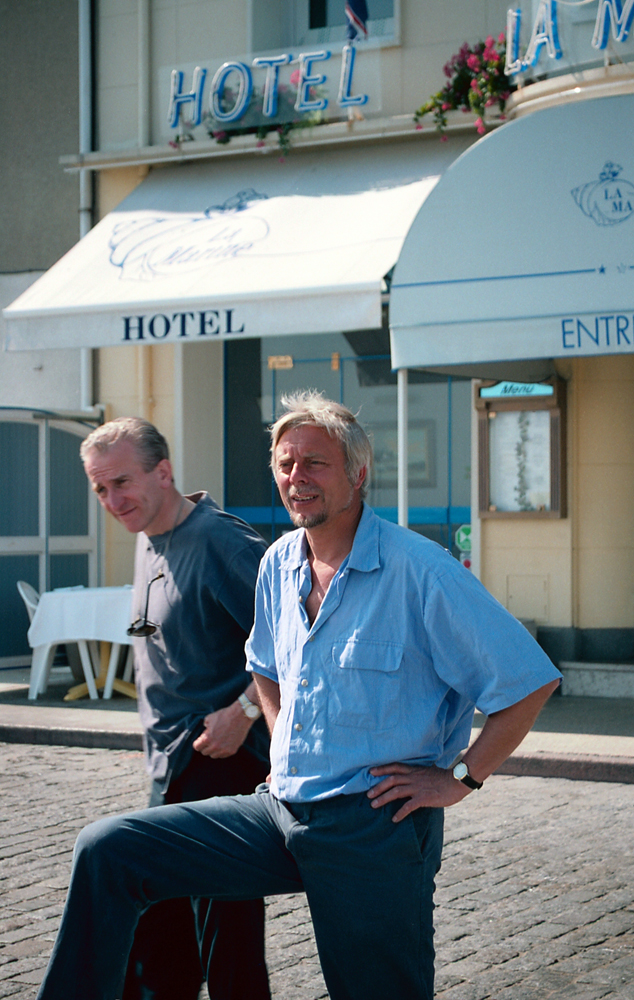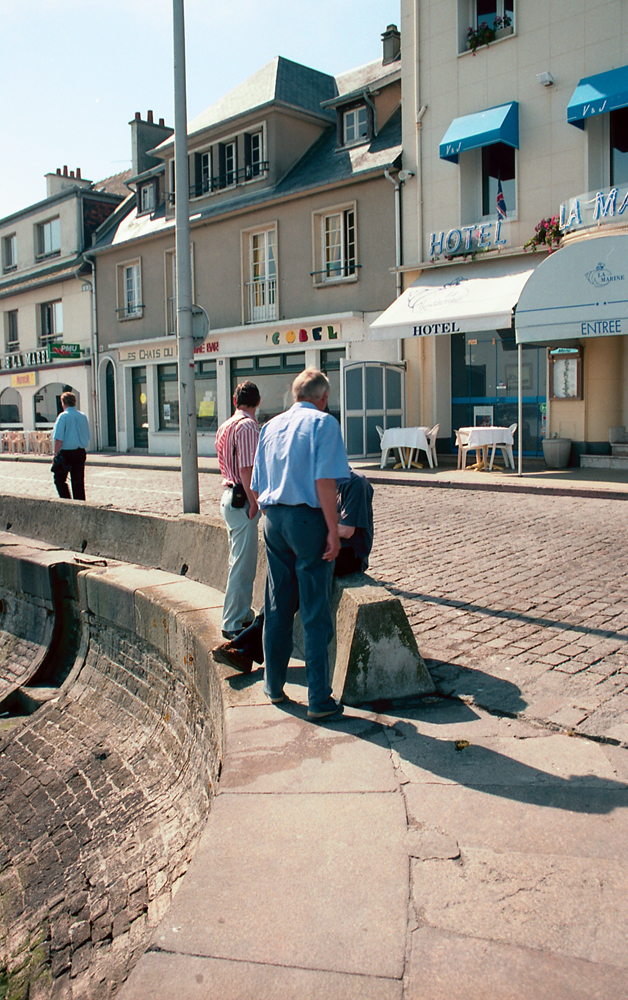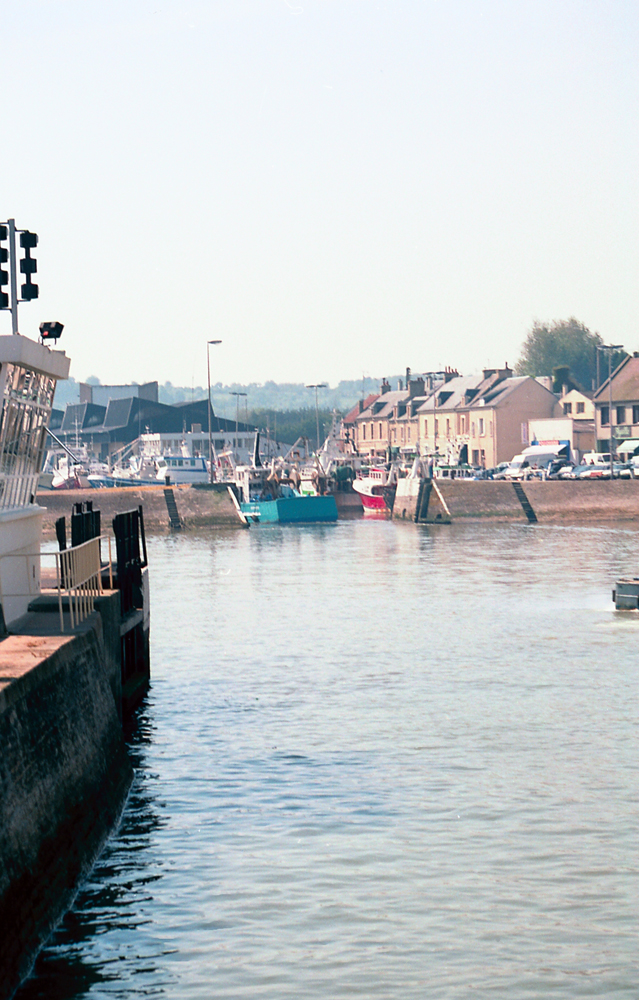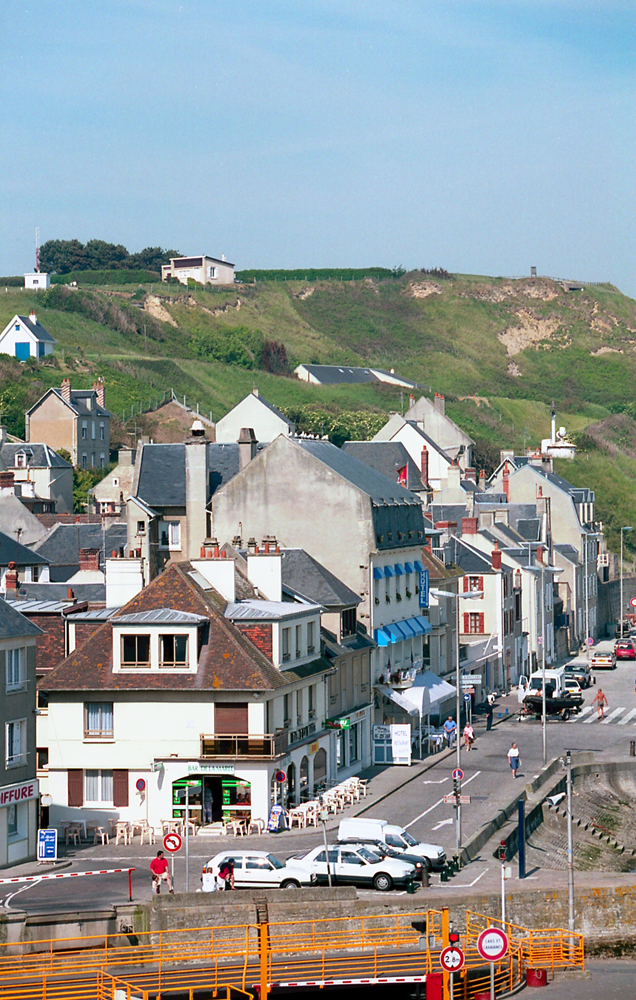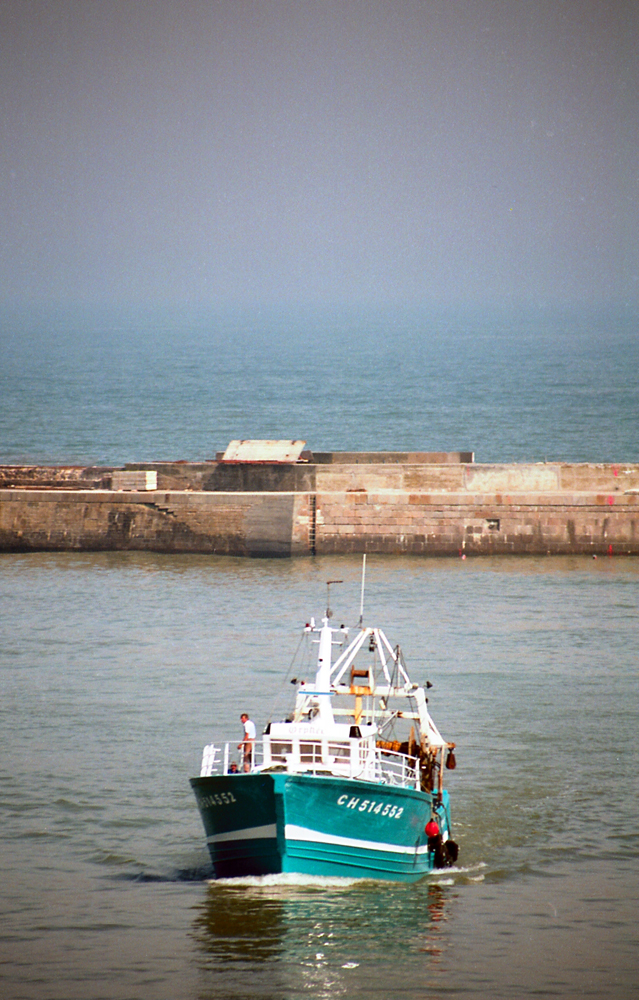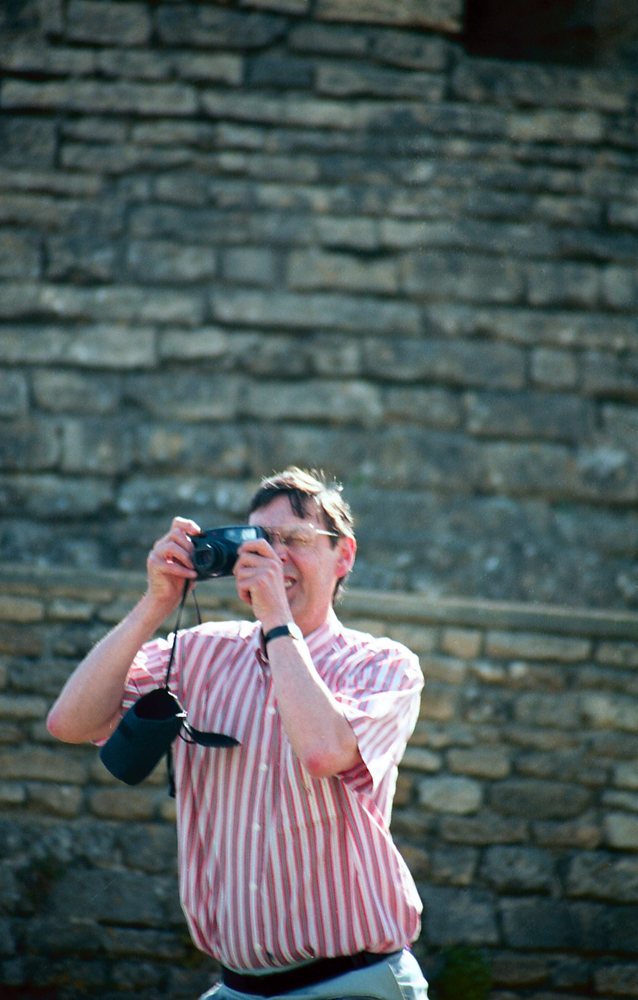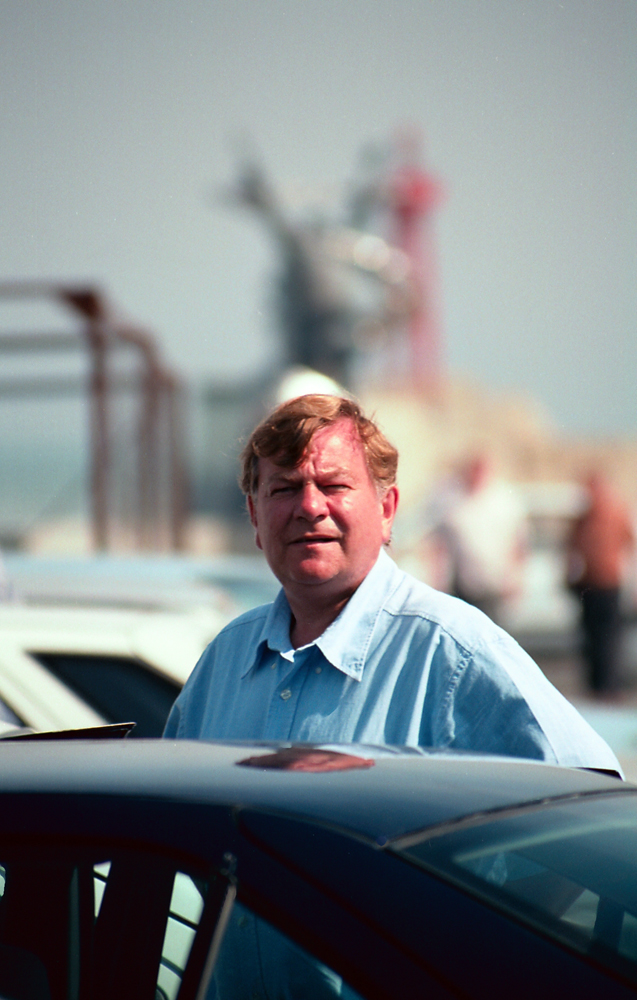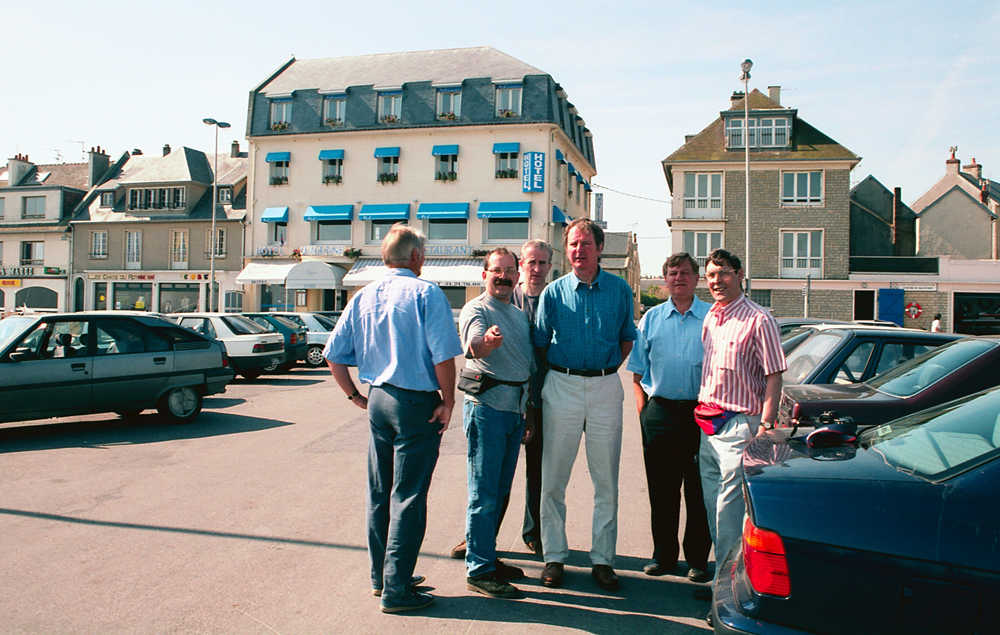 We had no concrete plans for the day, bearing in mind that we would be catching the ferry back from Cherbourg to Poole at 6.00 pm. So the day was ours. We paid a visit to the war cemetary at Colleville sur Mer. This was quite an eye-opening experience. Jim decided to wander off on his own, and despite sending out search parties, we couldn't find him! Eventually, about a quarter of an hour later, Jim sauntered back to the cars, quite oblivious to the fact that everyone had been looking for him! Having spent this time at Colleville, both in the cemetary and the remaining pillboxes down on the beach, lunchtime was fast approaching, and we drove the short distance to Grandcamp Maisy for lunch. A very pleasant harbour town, we wandered around looking at menus, before deciding to take something simple at a small bar. It was omelettes for some (including me), and steaks for others. The meal may have been simple, but taken with some excellent salade de tomate and a few too many glasses of really good local cider, it was delicious!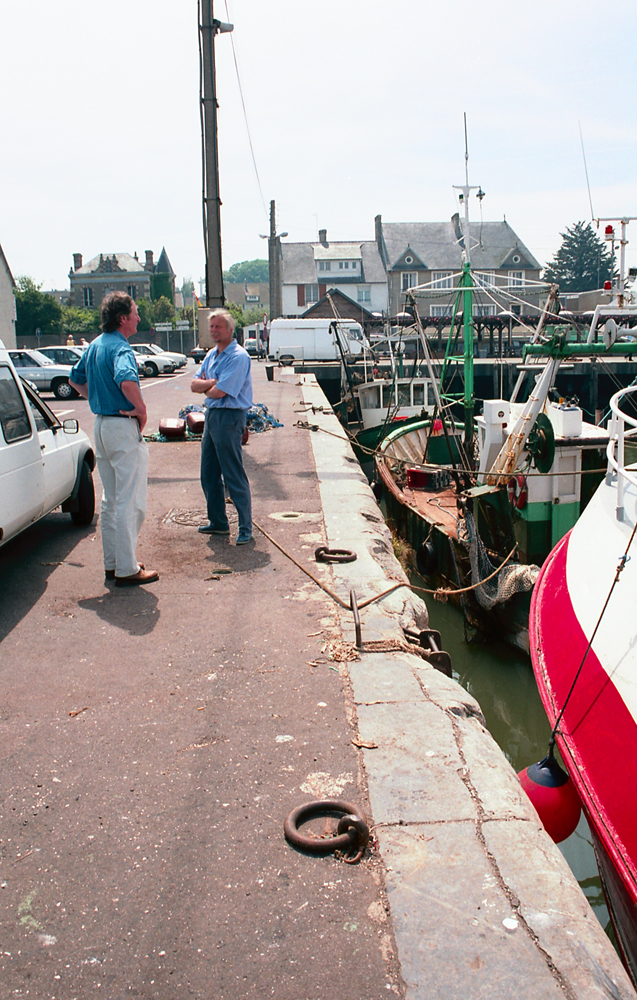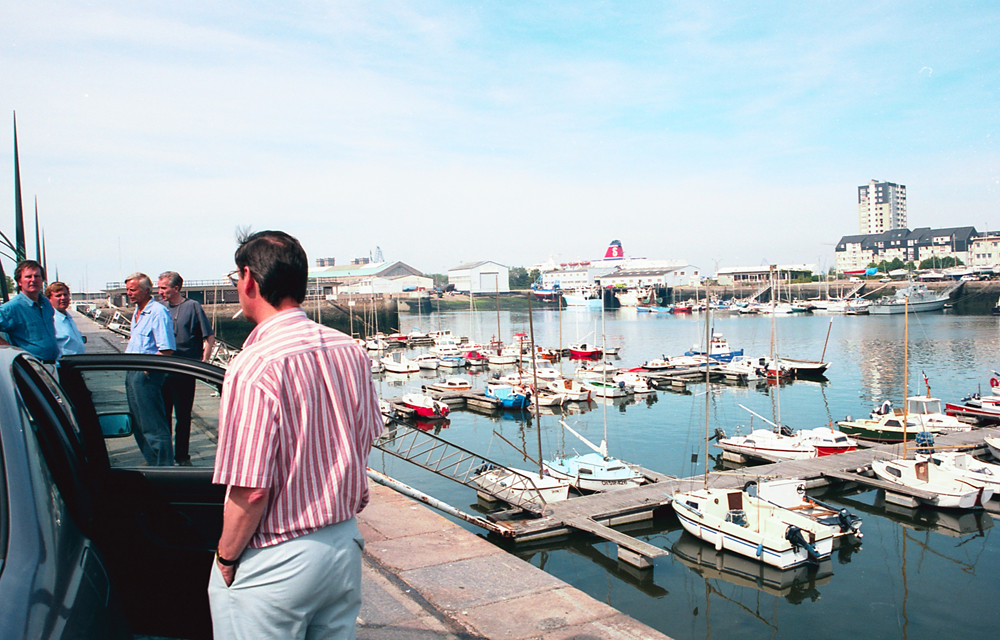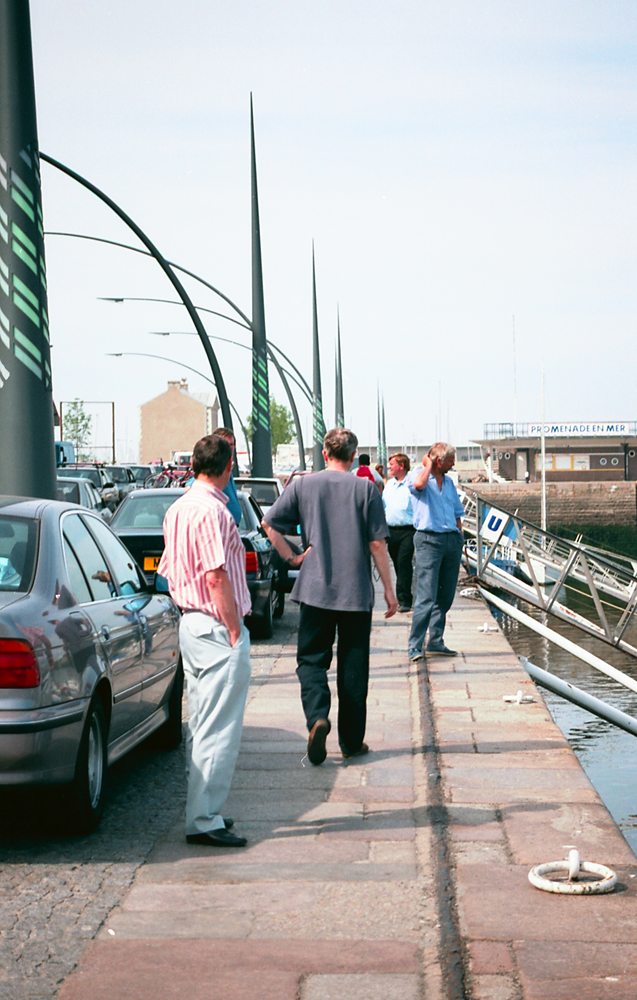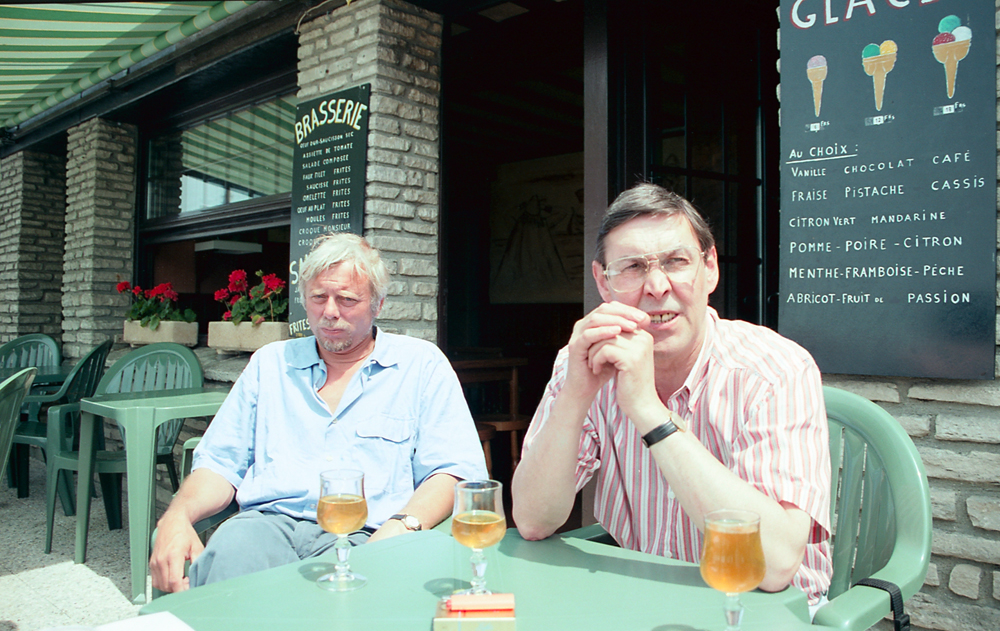 We left Grandcamp Maisy around 3 pm to head off for Cherbourg, with a view to getting some shopping done in the hypermarket and to buy some wine at the local wine merchant, before catching the boat back to Poole. Before this though, we stopped to have a drink at a bar in Cherbourg, having deliberated long and hard about whether to leave the cars in a rather dodgy parking place, right by the harbour wall! I think it was felt that we were either going to collect a parking ticket there, or that we would never get out again if we decided to stop there!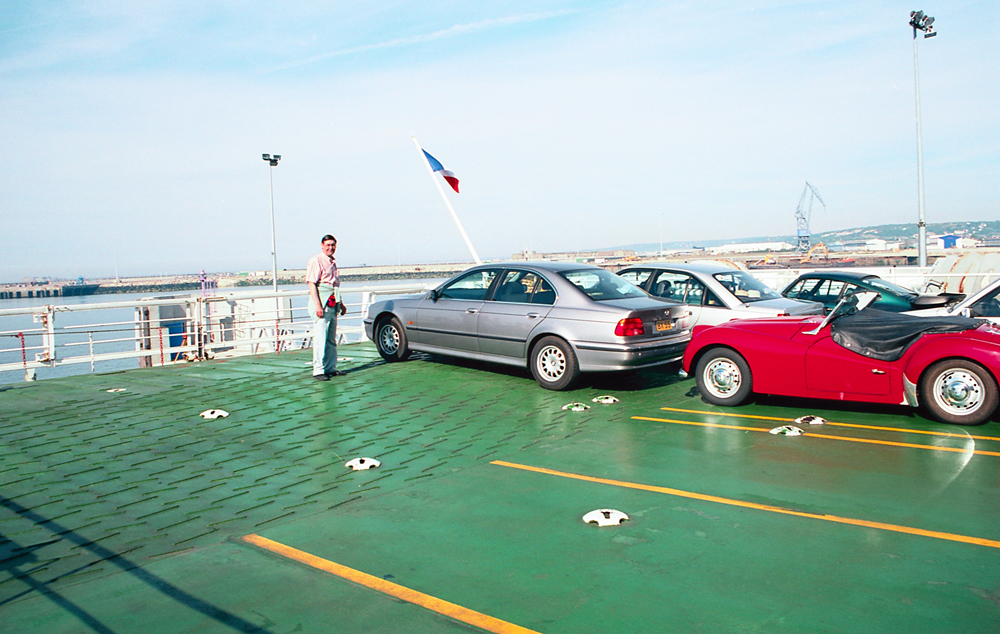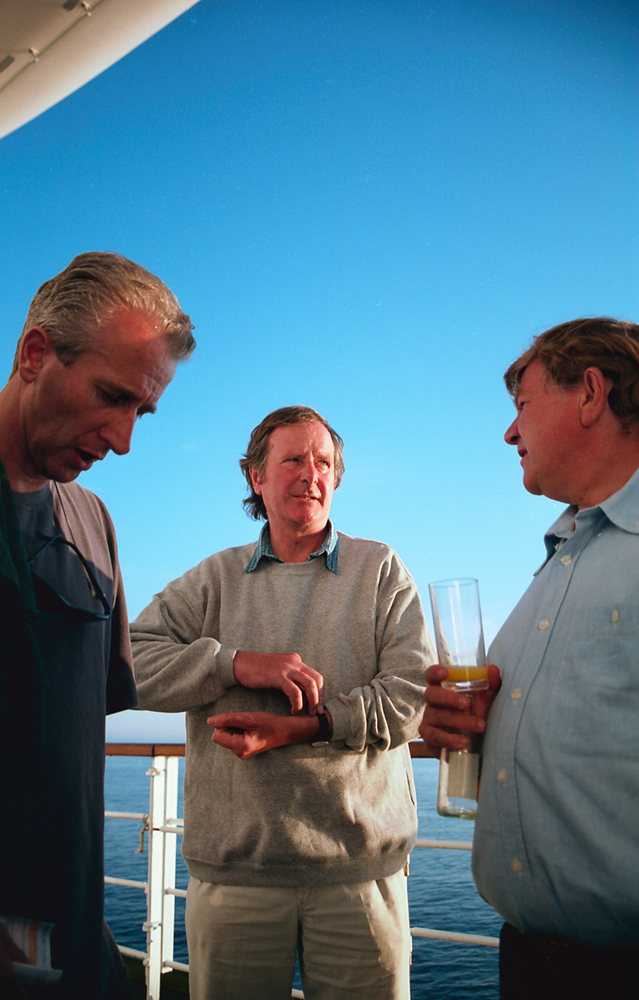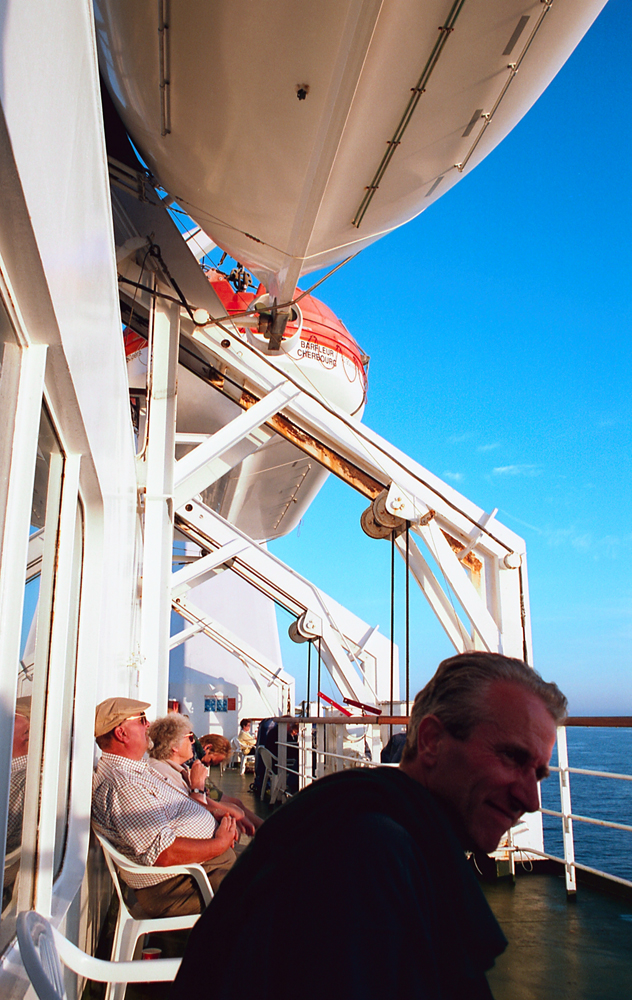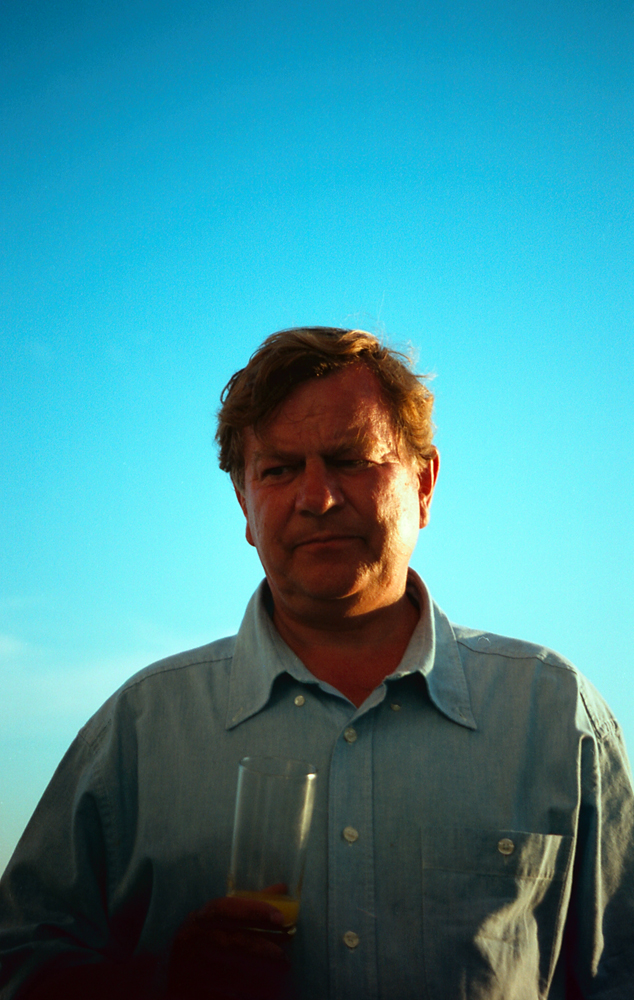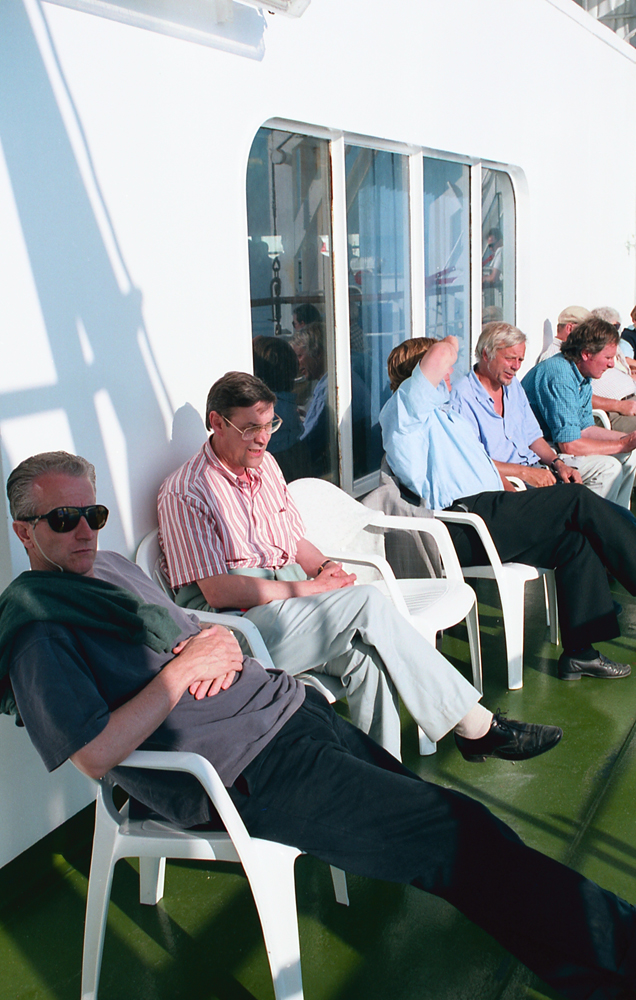 All too soon, the 1996 Le Mans week-end began to draw to a close and we boarded the Honfleur (as in 1994 and 1995) for the return journey to Poole. There was even a story in this. Ian's car was the last on to the upper deck, which was then lifted into place to make the lower deck available. Martyn's car was therefore one of the first onto that deck, and for the journey across to Poole, his car was left perched out at the front of the boat. The sunshine still hadn't abated by this time (if anything, it was stronger than ever). Passengers rushed for the sunny side of the boat, but Ian led us around to the more sparsely populated side in the shade, knowing full well that the boat would turn 180 degrees as it left the harbour, leaving us in the sunshine for the entire journey home! At times, with the sun beating down, and by now, a rotten headache, I almost wished I was sitting in the shade on the other side! On the journey home, using just a few scraps of paper, Ian did l'addition for the trip, a task which no one else had wanted to do! This really is a thankless task, which I've done in the past, and which Peter dealt with so well last year.
The 1996 Le Mans week-end was, it has to be said, a pretty expensive one, my most expensive to date. We had stayed in very nice hotels on the way out and the way back, instead of, for example, at Le Relais de Bois Leger (where we have stayed many times in the past), which is very cheap. We also had the exceptionally expensive meal at Le Belinois to reckon for. I suppose that as time moves on (and bearing in mind the reduced exchange rate over the last two or three years), the trip is bound to become more expensive, it is no different to anything else. Fortunately I was able to bring back about £100-worth of francs to change back to sterling, which was about par for the course.
After a light bite in the restaurant, it was time to go up onto deck to watch as Poole harbour came into sight. Docking completed, it was decided that Martyn would head off back to Ian's, with myself and Jim still on board. Although I'd brought Nick to Ian's on the Friday morning, it was agreed that Ian would take him home, as he was likely to be rather longer than us leaving the boat, and all of Nick's gear was stowed in the boot of his car. Before long, we were back to Chilworth, and it was time to say our goodbyes and head for home. By the time I reached home, it was about midnight, and the family were asleep.
Over the next few days, my photographs were developed and placed into three albums, and the cuttings and other information, together with the story to the photographs were done over the next two months. What can I say about Le Mans 1996? This was my eleventh trip to Le Mans, and all of them have been memorable in many ways. I remember particularly 1990, which was a superb year, surpassed only by 1994, which (as I thought then), could only have been better if the imposter Dauer Porsche hadn't won the race. 1995 was also brilliant, but the overall experience was sadly spoiled by the incessant rain while at the circuit. But 1996, well, it has to be easily the best yet. The company was terrific (and a team of six is surely the ideal number), the weather was simply out of this world (and didn't continue in the same manner during the following week), and all of the usual and unusual experiences during the weekend were thoroughly memorable. My only concern was the blistering of my foot, which caused me a few problems on Sunday and Monday (and several days afterwards, I should add), but this pales into insignificance when you consider just how brilliant the week-end was.
On the photographic front, much of the race was pretty disastrous. The fencing ruined my pre-race photos and most of my night-time efforts. To be honest, I didn't have a clue how to deal with it. Thankfully though my photography on Sunday, particularly at Dunlop, went some way to make up for it. But it was very much a case of 'Must try harder!". I sincerely hope that I'll be able to go again in 1997, but nothing is certain. If I do, Le Mans 1997 will have a great deal to live up to.

1
01
02
03
04
05
06
07
08
09
10
11
12
13