Welcome!

Hello all, welcome to the website of a self-confessed Le Mans addict! - I hope you find something of interest while you're here.

I'm now celebrating 34 years at Le Mans and 19 years on the internet - having started my website in February 2001.

Please sign my guestbook before you go!
And don't forget to visit the Le Mans forum on Ten Tenths!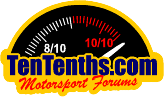 Aysedasi's Le Mans is supported by: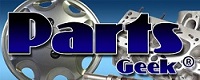 Latest News
30-05-2020 - Although this won't be everyone's cup of tea (probably not mine either), the entry list for the 'Virtual' 24 Hours of Le Mans is now published. Might be worth a look to see the professionals blown away by the sim racers.... The link is in the 2020 Index
27-05-2020 - My 1995 story is now completely revised. As before, use the 'Annual Stories' link below.
23-05-2020 - All of the broken photo links in the 1986, '87, '88, '89 and '90 stories have now been fixed. '91 to '94 have of course just been completely revised and '95 will follow shortly. The rest will follow in due course.
21-05-2020 - It's only just come to my attention that in many of my stories that were 'migrated' to the new site, the photo links are not working - they take you just to another thumbnail. I have amended 2002 and will catch up with the others in due course (pending those stories being updated completely).
20-05-2020 - 1994 is the next year to receive an update. Lots of photos and text written at the time. Next (logically) will be '95, where the weather was rather less inviting... Go to 'Annual Stories'.
17-05-2020 - The 1993 story is now fully revised with photos and a longer story written at the time. Again, use the 'Annual Stories' link below. 1994 will follow in a few days.
14-05-2020 - I have now finished updating my 1992 story with more text written at the time and all of my photos from that year. Use the 'Annual Stories' link (below) to go to the 1992 index page.
12-05-2020 - I'm in the process of updating my 1992 story and found some of my original tickets in the albums of photographs. I found others in the albums of later years, so the Tickets page has now been updated. Use the 'Tickets' link below.
07-05-2020 - I'm in story 'mode' still. I've now updated my 1991 story with more words and a lot more photos from my archive. Use the 'Annual Stories' link (below) to go to the 1991 index page.
06-05-2020 - I've updated my tickets page again with tickets from 1979, 1983 and 1984. Use the 'Tickets' link below.

05-05-2020 - At last, my 'Story' of Le Mans 2019 can be published. Something to read during lockdown perhaps.. Just use the big link at the top of the page!

05-05-2020 - It's time to reveal the revised website. Let me know what you think. With many thanks to Mason Web Design.