Le Mans 1996 - Ayse's Story
Page 3 - Friday 14th June - Vendome
I had been praying for months to the weather gods that the weather this year would not be a repeat of 1995. In the weeks prior to the race, the weather had been very changeable, from very hot sunshine at times, to a lot of rain. The forecast was good however, and the weather had certainly been very fine so far, but we all remembered 1995 only too well, and the glorious sunshine of the Friday evening, which turned into grey skies and almost constant rain from about 5.00 p.m. on the day of the race. It wasn't long before we were back in the cars and off on our long journey of 150 miles or so, down to Vendôme. The route would take us through Falaise, Argentan, Mamers, La Ferte-Bernard and St. Calais. Martyn was keen to let Ian take the lead however, when Ian continued on and on without a break, I suspect he began to wish that he was able to make the decision to stop from out front. As it happened, I really wasn't too bothered about stopping. I wasn't especially hungry, knowing that we would almost certainly be fairly indulgent, in the culinary sense, later that evening, but Martyn and Jim were keen to stop for something to eat. I was sure that Ian had decided to press on all the way to Vendôme. I was actually in favour of this idea as we had some distance to travel and unless we made good speed on the journey, we would be getting to Vendôme pretty late. As it happened, near La Ferte Bernard, which was about three-quarters of the way to Vendôme, Ian relented* and we stopped for an excellent cup of coffee at one of the numerous roadside bars. Martyn wandered up the road to the local patisserie and bought some biscuits and apple turnovers, which went down very well. We only stopped for twenty minutes or so, and it was then back into the cars for the final leg of the journey, pausing only to take a photograph of the small hostelry for posterity!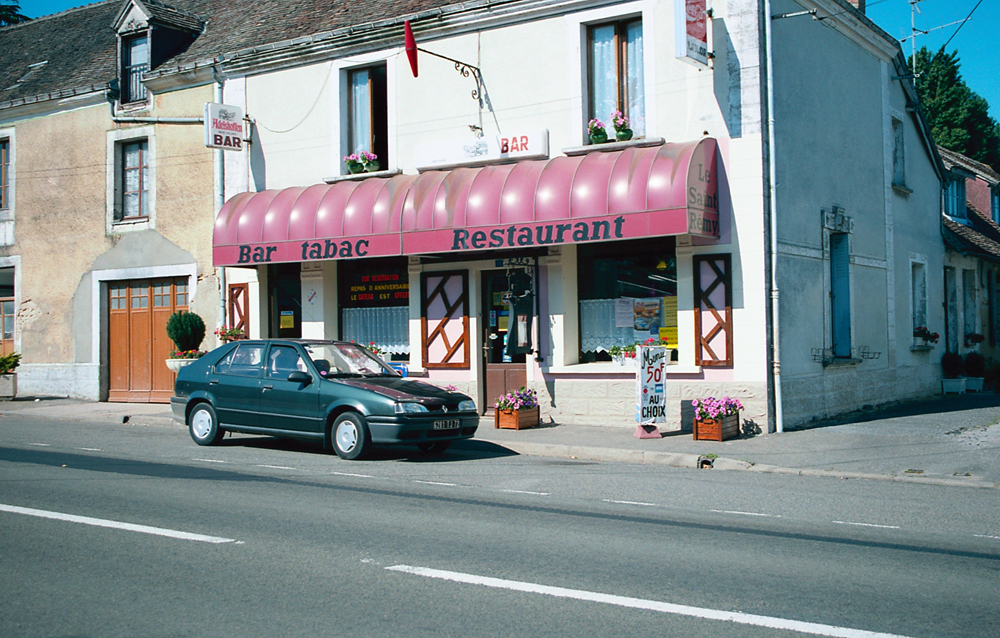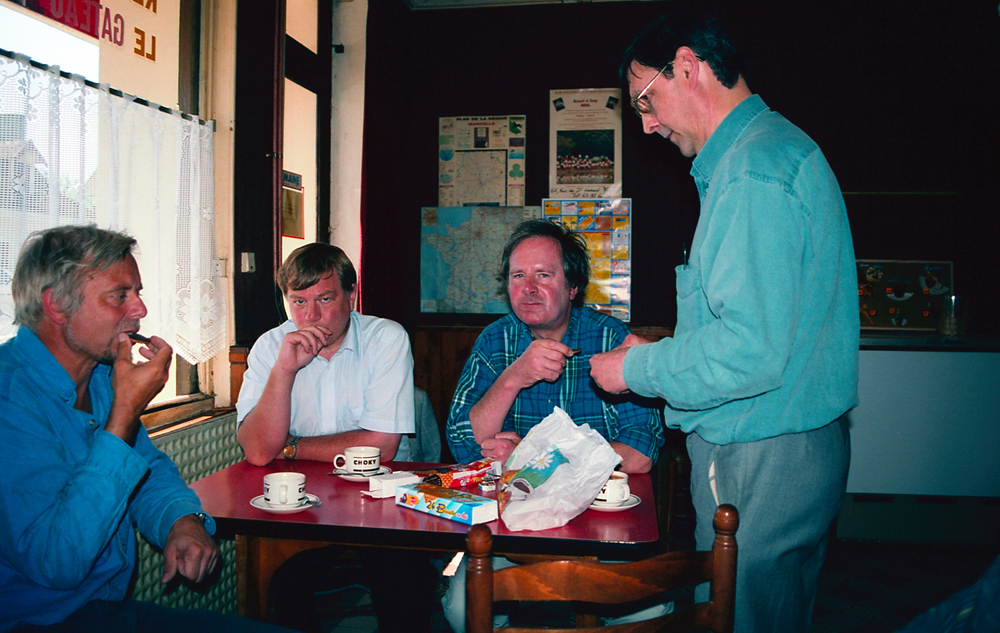 It wasn't too long before we arrived in Vendôme, a place which none of us had been to before. It looked a pleasant little town, which was all very well, but where exactly was the Auberge de la Madeleine? The two cars became separated fairly soon after we got into Vendôme, which seemed to be a maze of narrow one-way streets. Eventually, Martyn parked up and sought directions, only to find that we were only a stone's throw away from the Auberge! At about the same time, Ian, Alan and Nick surfaced, having also just found both us and the overnight stop! We soon got ourselves sorted out and Martyn and I shared a room which was quite comfortable and well-equipped with bathroom, bath and TV (on which I managed to find a Le Mans report, almost immediately). One thing I haven't mentioned thus far is that the Le Mans week-end fell slap in the middle of the Euro '96 football competition. So everywhere we went, and every time we turned a TV on, there was a football match to watch! After a wash and brush-up, and a check on our expected time for dinner, it was time to explore Vendôme. After a short walk, we actually gave up on the exploration, and decided to have a beer instead! It was while we were drinking outside in the sunshine at one of the bars in the middle of the town, that Ian looked at his watch, and told us, as cool as you like, that Dave Merrington had just been sacked as manager of Southampton F.C. Naturally enough, all talk thereafter turned to the question of his likely successor, on which Ian was not as forthcoming as I thought he probably could have been! We finally returned to the hotel and enjoyed a thoroughly splendid evening meal, outside in the hotel garden. The mosquitoes of which Martyn had been so fearful didn't bother us, nor did the guinea-pig which ran around loose in the garden! It was very pleasant, and the meal was topped off perfectly with a glass of calvados, before we retired for the night.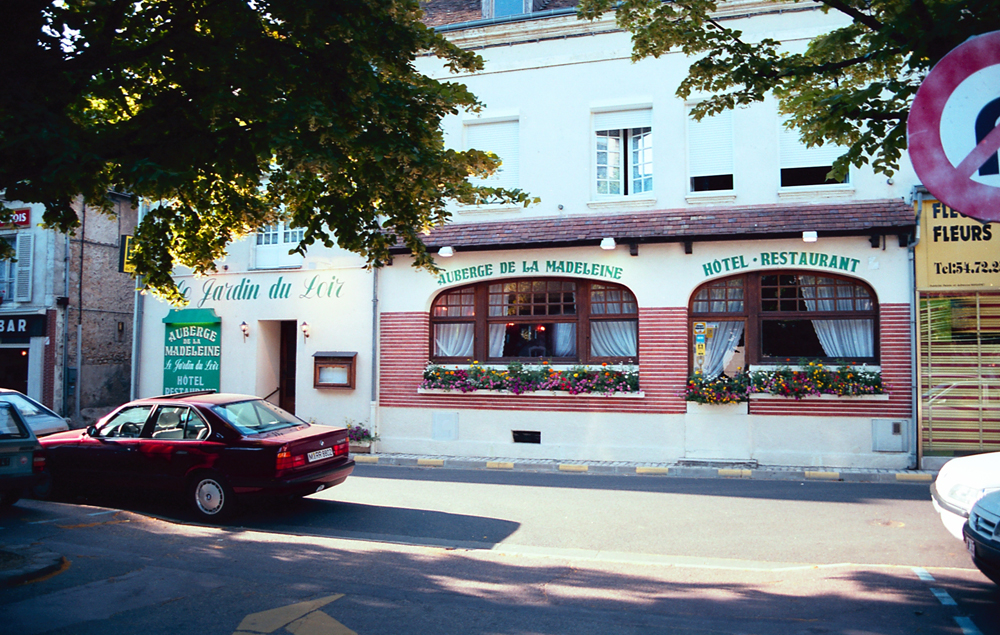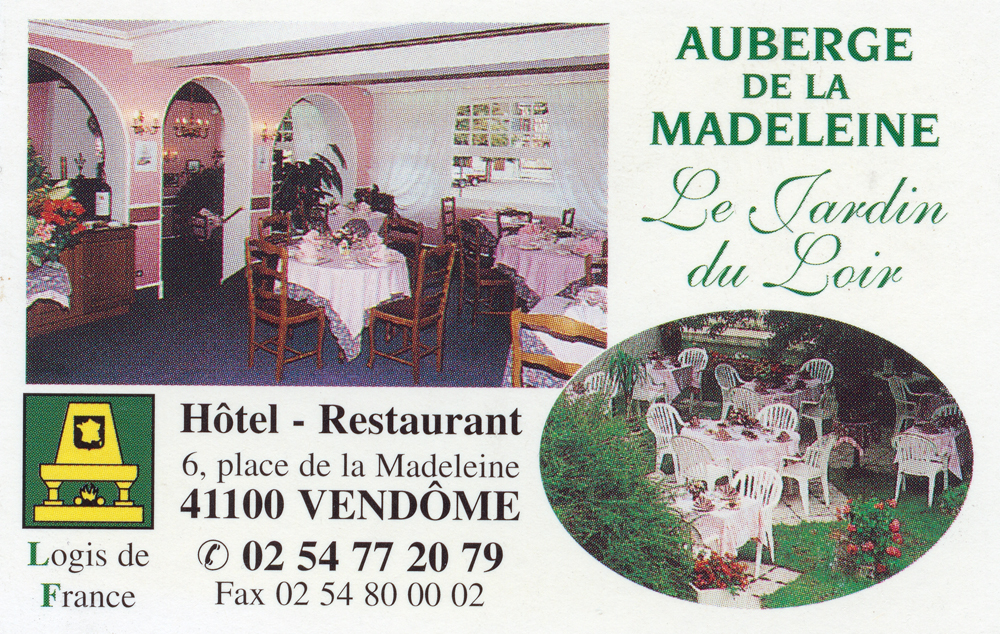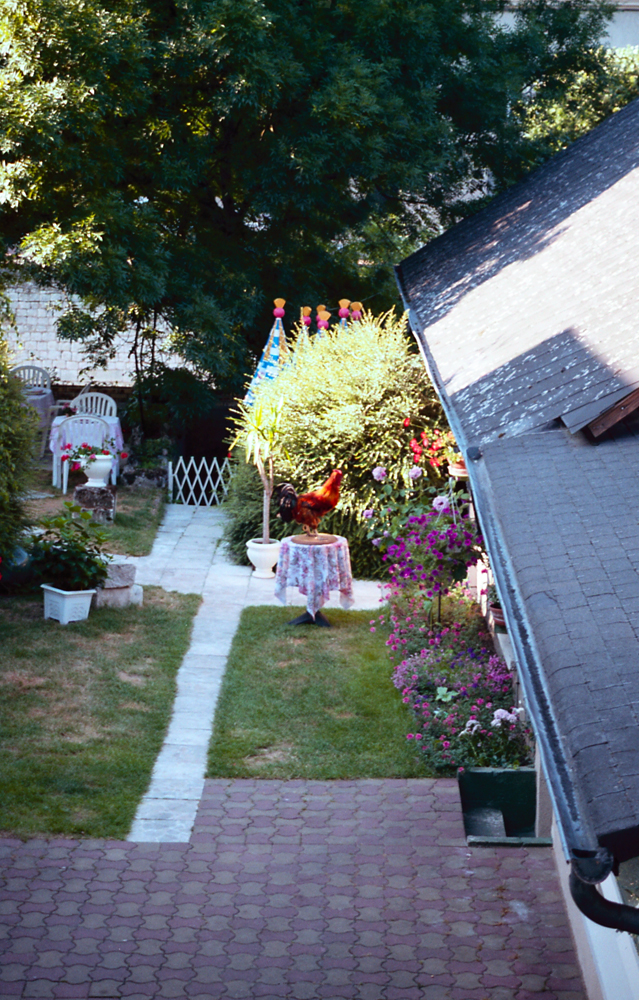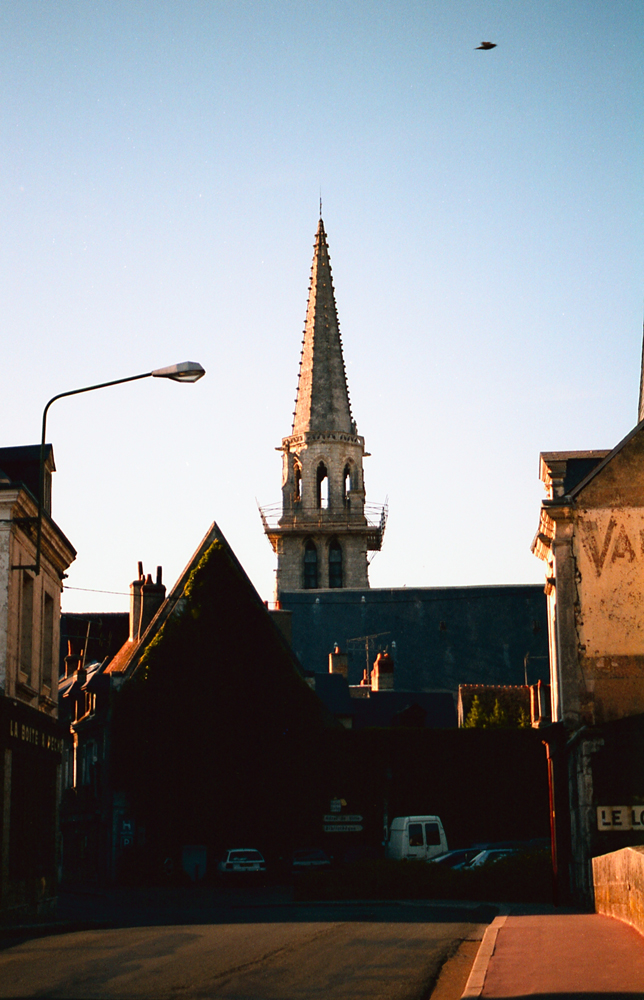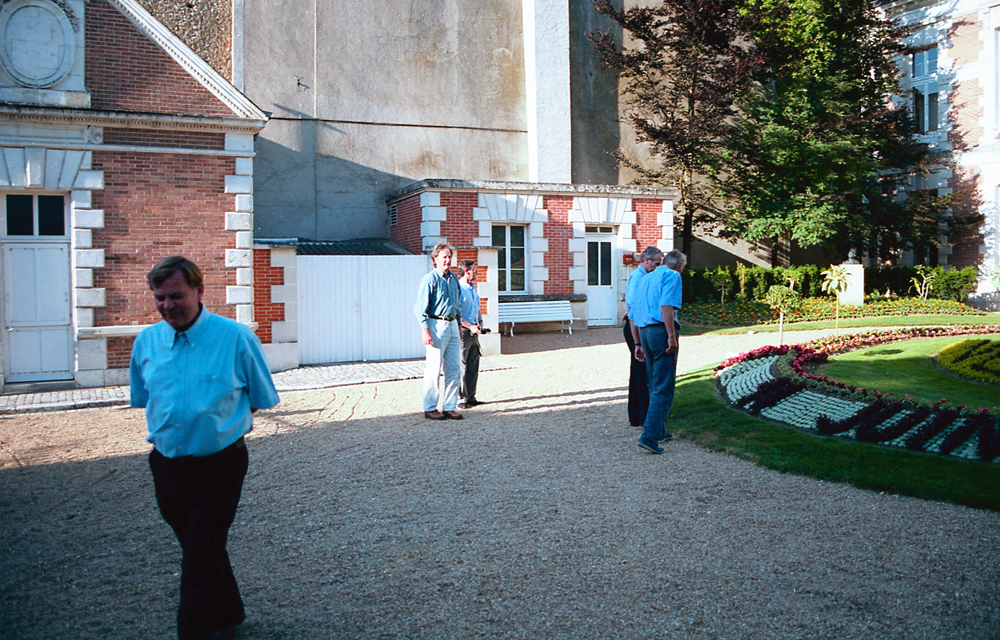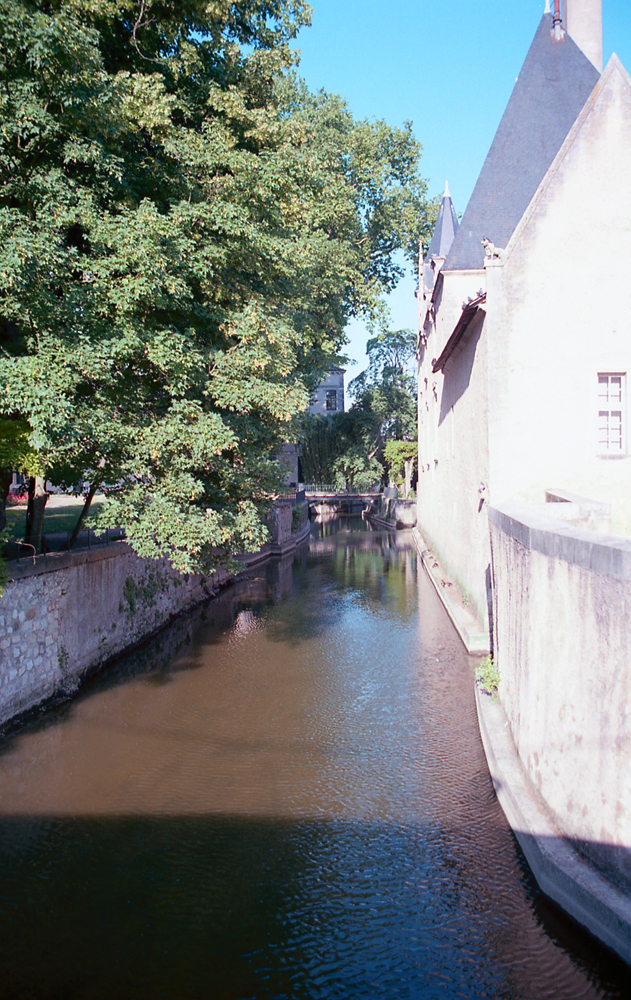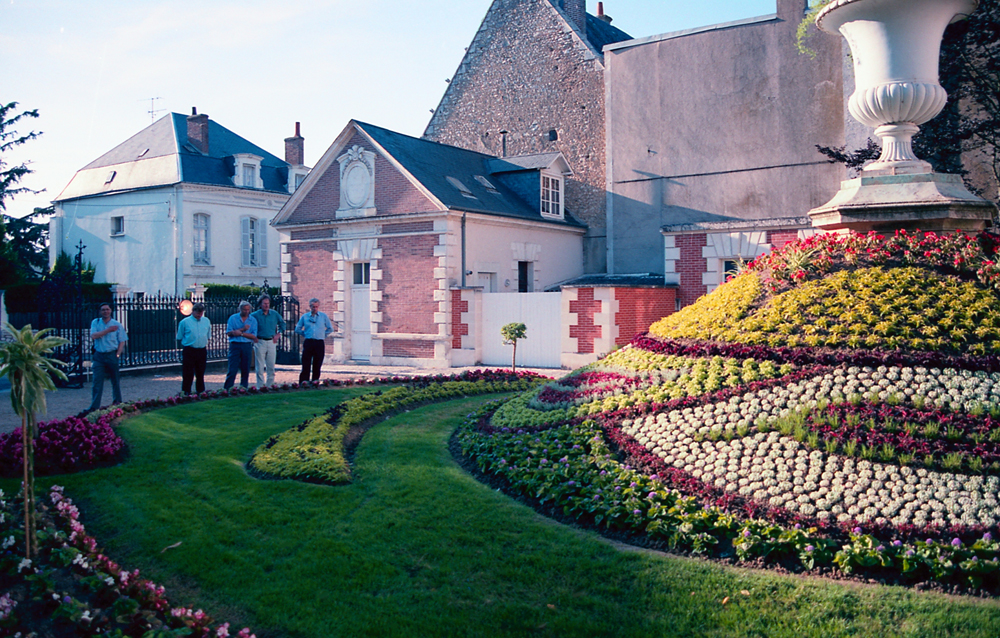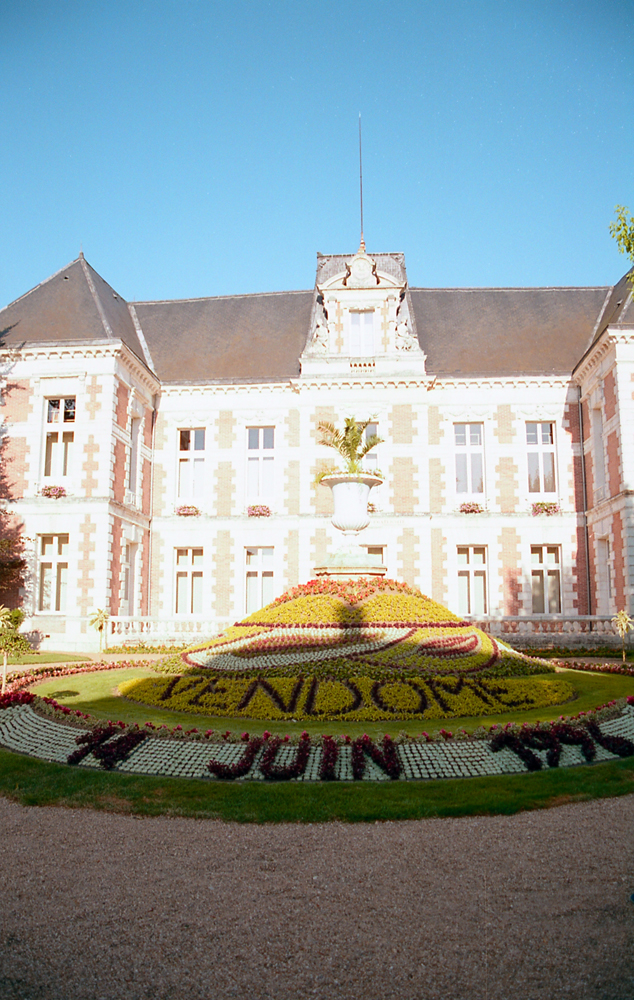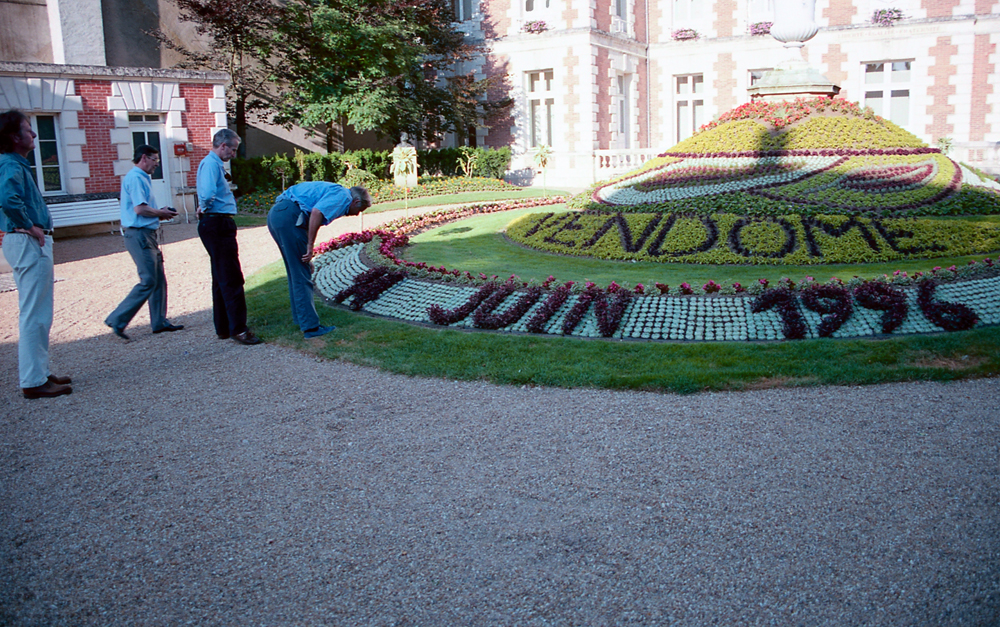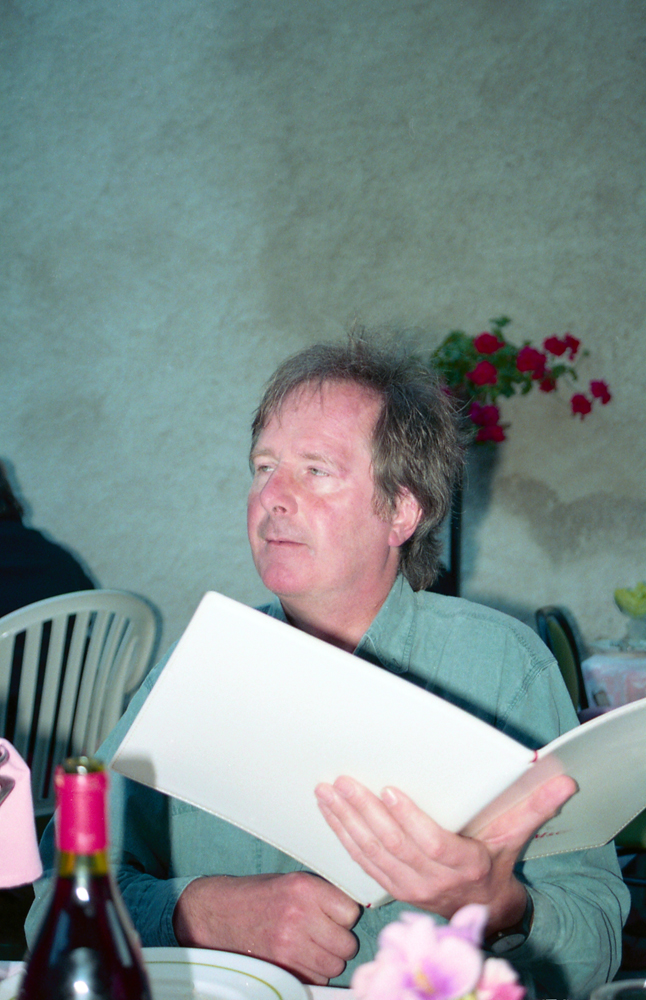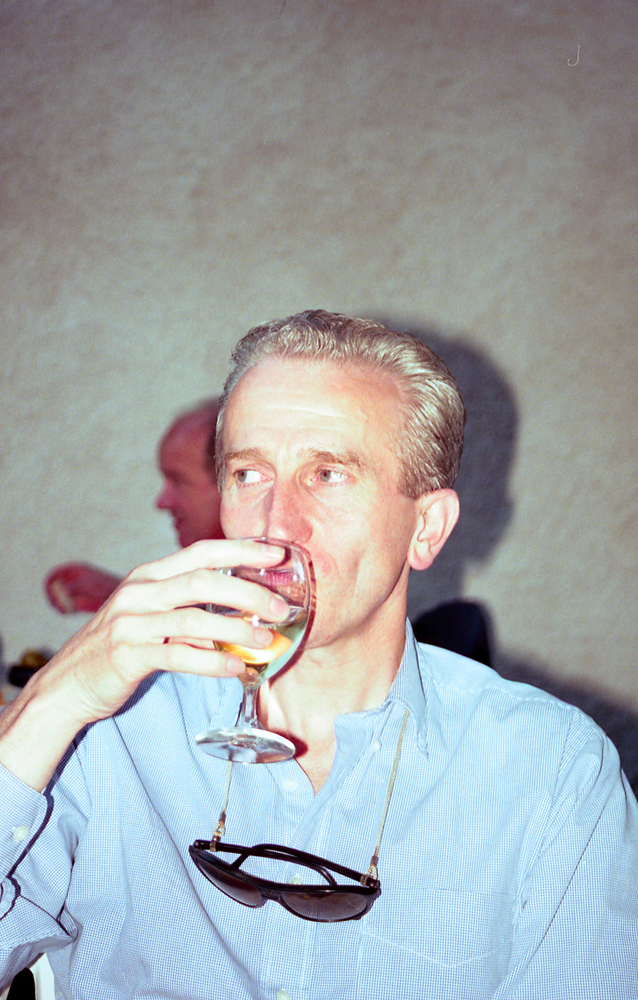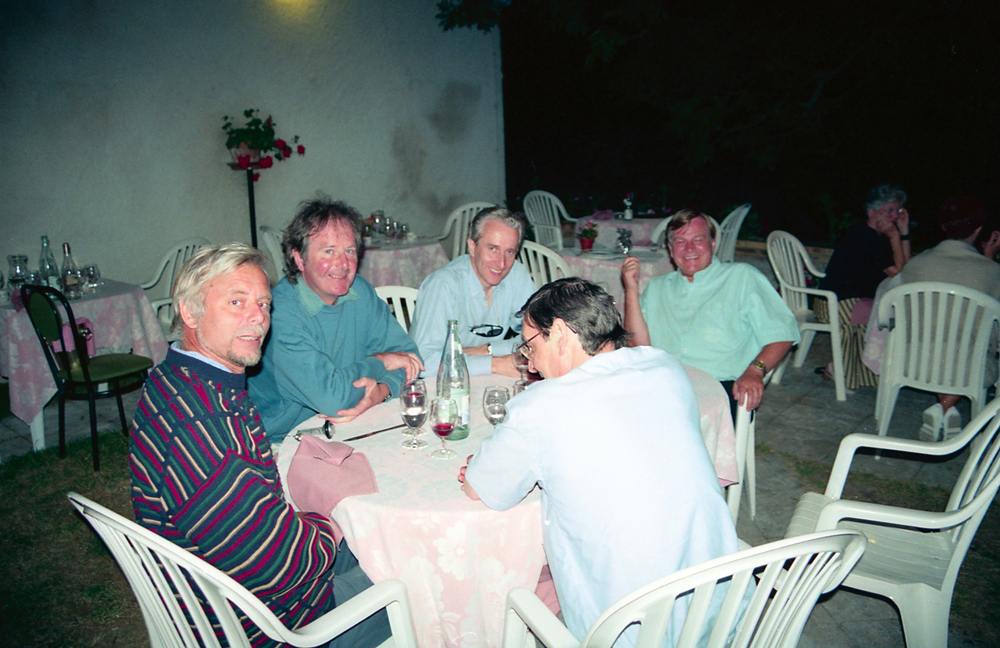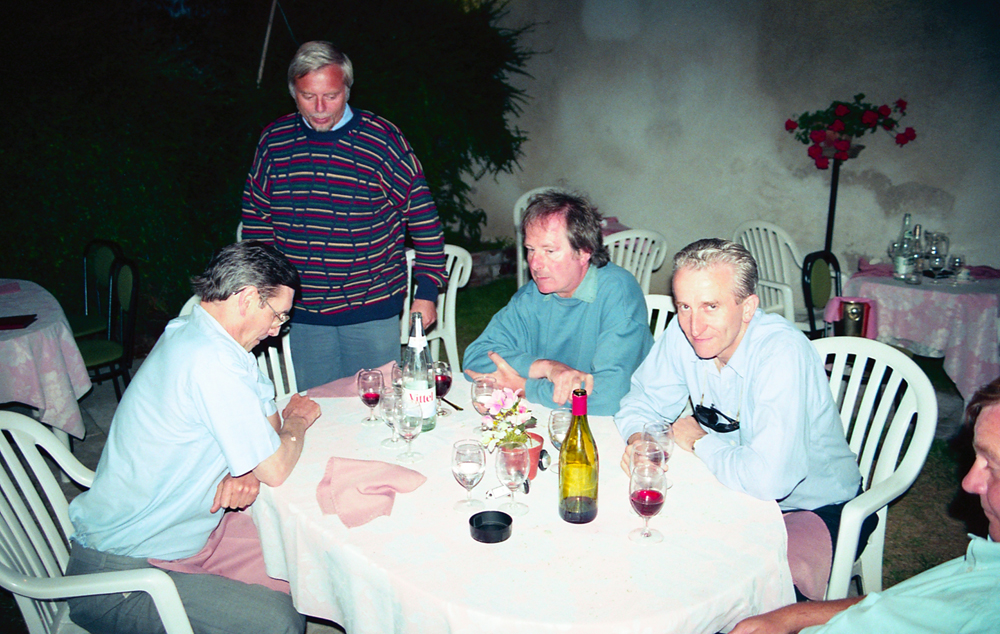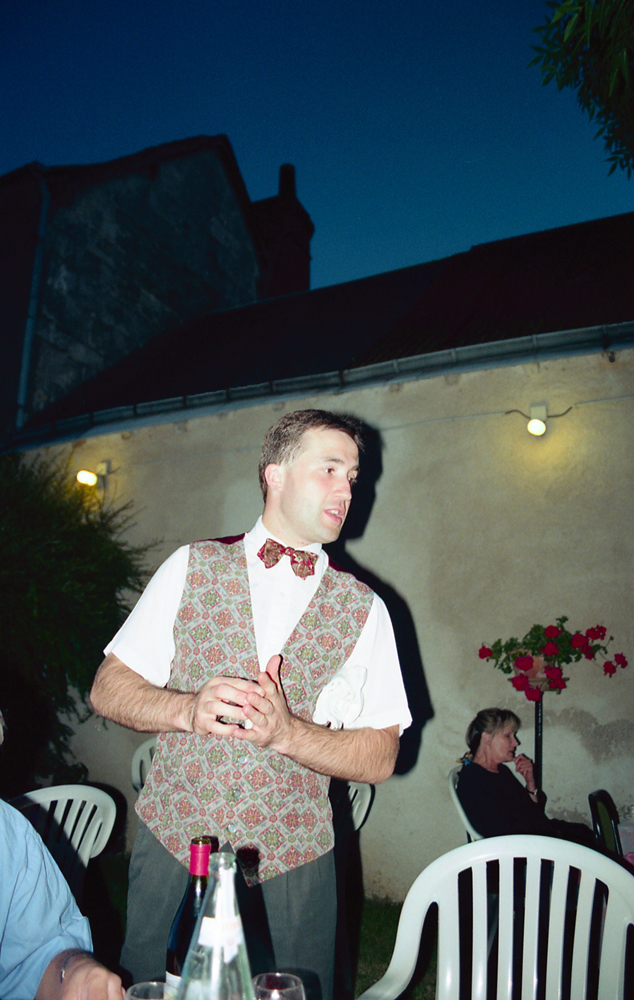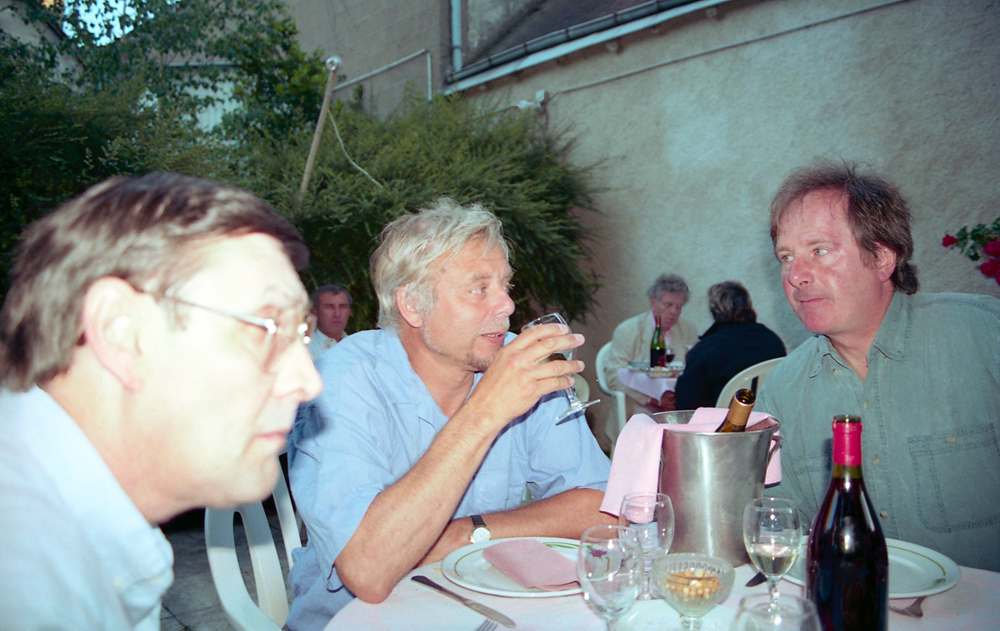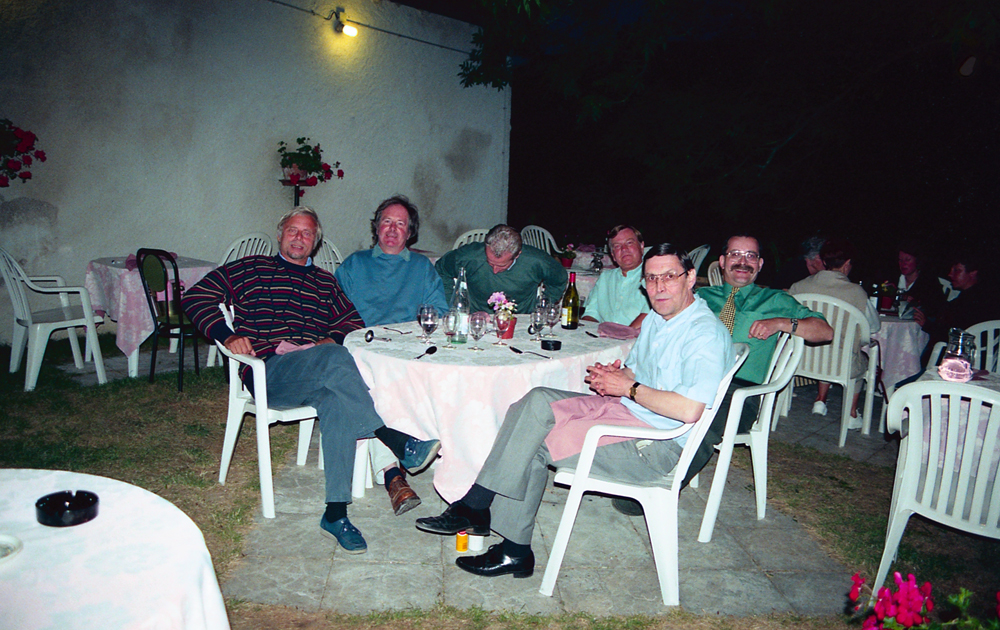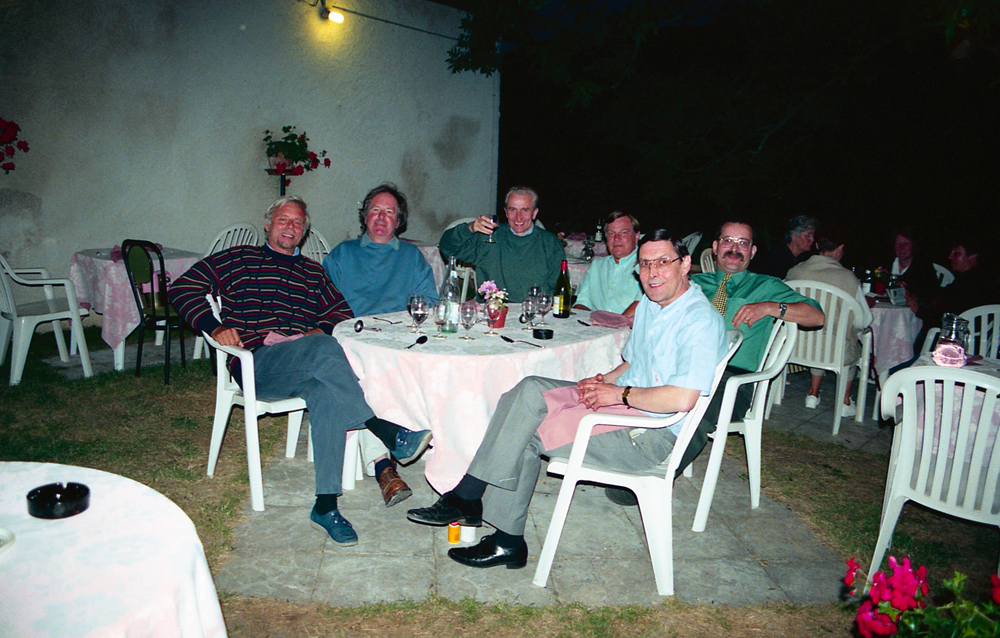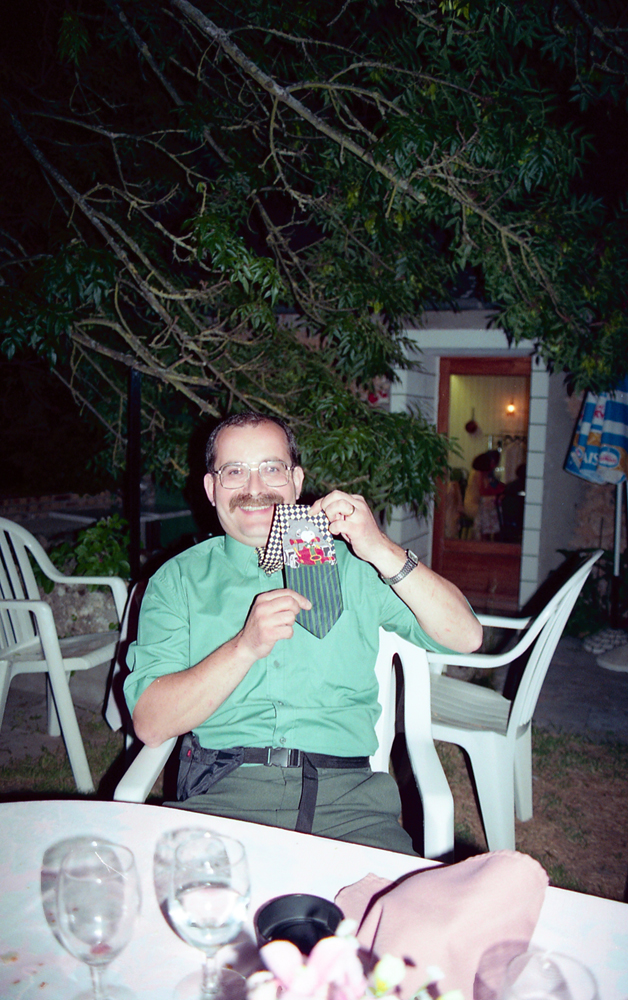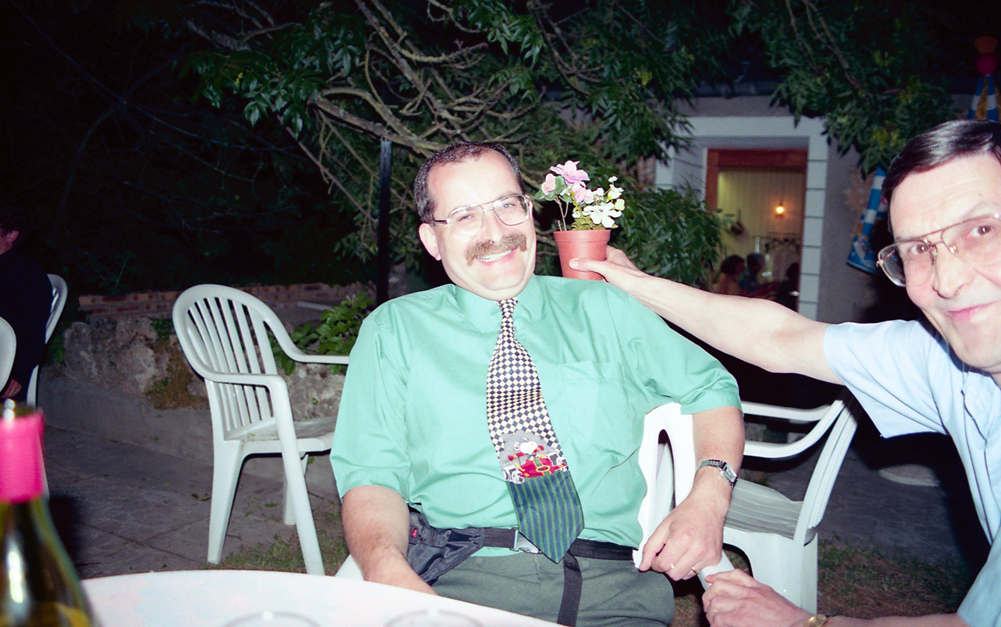 (*2020 edit - of course these days, we would no doubt have been in touch via mobile phones, but back in 1996, that wasn't an option!).
1
01
02
03
04
05
06
07
08
09
10
11
12
13