Welcome!
Hello all, welcome to the website of a self-confessed Le Mans addict! - I hope you find something of interest while you're here. I've been to Le Mans 35 times (1986-2019 and 2022) and have been on the internet for 21 years, having started my website in February 2001. Thanks to Covid-19 I missed Le Mans in 2020 and 2021, but was back at La Sarthe in 2022 and already have the ferry booked for 2023!
Please sign my guestbook before you go!
And don't forget to visit the Le Mans forum on Ten Tenths for all the up to date news and gossip!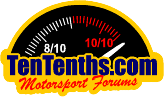 Aysedasi's Le Mans is supported by: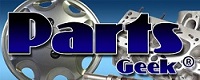 Latest News
08-08-2022 - Four more 1986 tickets added to the Tickets page.
17-07-2022 - Five new tickets added to the Tickets page.
17-06-2022 - All of the essential timings have now been added from Test Day to Race Result. Go to Timings on the 2022 Index page.
17-06-2022 - Having returned from Le Mans, my 2022 tickets have been added to the Tickets page.
06.06.2022 - Test Day times added. From 2022 Index.
06.06.2022 - Finally Back! - New Blog post.
30-05-2022 - I've added a little video to my Tickets page - just for fun...
18-02-2022 - I've corrected some page numbers that weren't working on the 1998 story.
06-02-2022 - It's been a while since I posted any new tickets, but I'm making up for that today with 19 tickets acquired over the last 4-5 months.
03-02-2022 - So, I've blown away the cobwebs and put up what will have to do for a 'story' for 2021. Just a few pictures and videos sent to me by James and Toby.
12-06-2021 - Another 'story' has now been revised - 1999. Find it from the Annual Stories link below.