Welcome!
Hello all, welcome to the website of a self-confessed Le Mans addict! - I hope you find something of interest while you're here.

I'm now celebrating 34 years at Le Mans and 19 years on the internet - having started my website in February 2001. Last year (2020) was my first miss at Le Mans since 1986, so Covid, you know what you can do!!

Please sign my guestbook before you go!
And don't forget to visit the Le Mans forum on Ten Tenths!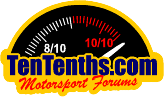 Aysedasi's Le Mans is supported by: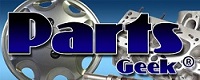 Latest News
31-12-20 - A bumper month for me for tickets, with 8 in all, several from the 80's and a beauty of a pit pass from 1957! Go to 'Tickets'.
09-12-2020 - Three more tickets added, from 1979, 1982 and 1983.
06-12-2020 - Two more tickets added from 1989.
09-11-2020 - Four more tickets added, two from 1978 and one each from 1963 and 1965.
25-10-20 - Not a huge amount of news to report, but I have recently obtained some more tickets. From 1965, 1981, 1995 and 2005. Go to 'Tickets' below.
24-08-2020 - After a bit of a pause, I've now fully revised another of my story years - 1997 - you can reach it from the 'Annual Stories' link below.
10-08-2020 - Updated Blog page including video of my son's tyre changing for the #7 Nielsen Racing LMP3 car at the ELMS race at Spa yesterday!

05-05-2020 - At last, my 'Story' of Le Mans 2019 can be published. Something to read during lockdown perhaps.. Just use the big link at the top of the page!

05-05-2020 - It's time to reveal the revised website. Let me know what you think. With many thanks to Mason Web Design.