Le Mans 1995 - Ayse's Story
Page 10 - Sunday 18th June - Mulsanne Corner
Instead of returning to the garage rouge we made a visit to the Mulsanne Corner enclosure. I would have liked to have gone to Indianapolis and Arnage again, but there simply wasn't enough time to get to both corners. Mulsanne Corner was, as Mulsanne Corner always is, a relatively boring part of the circuit.* The cars approach very slowly, although it does give a good opportunity to take some more photographs, which of course I did.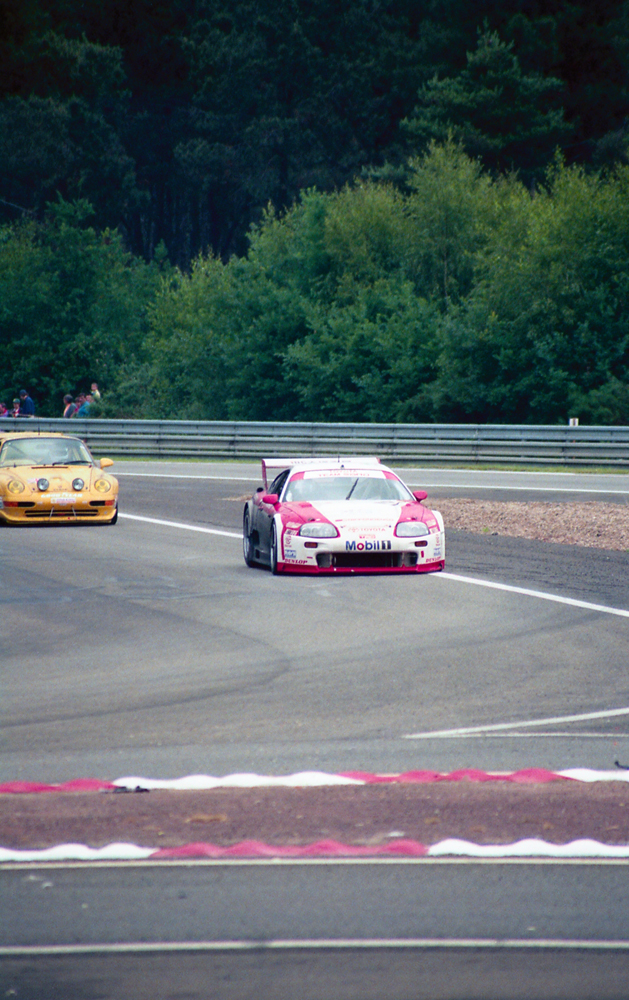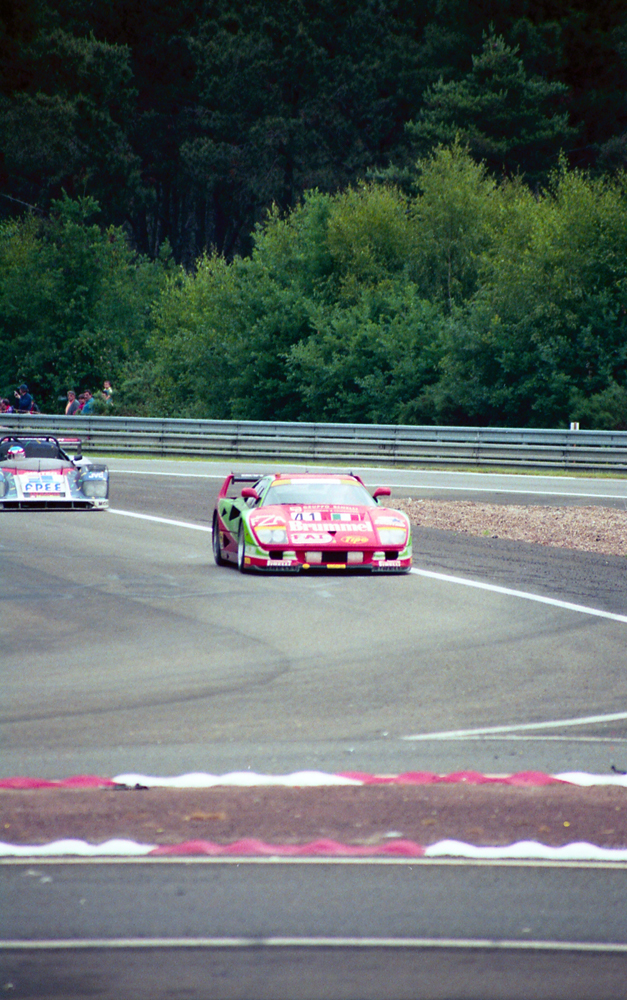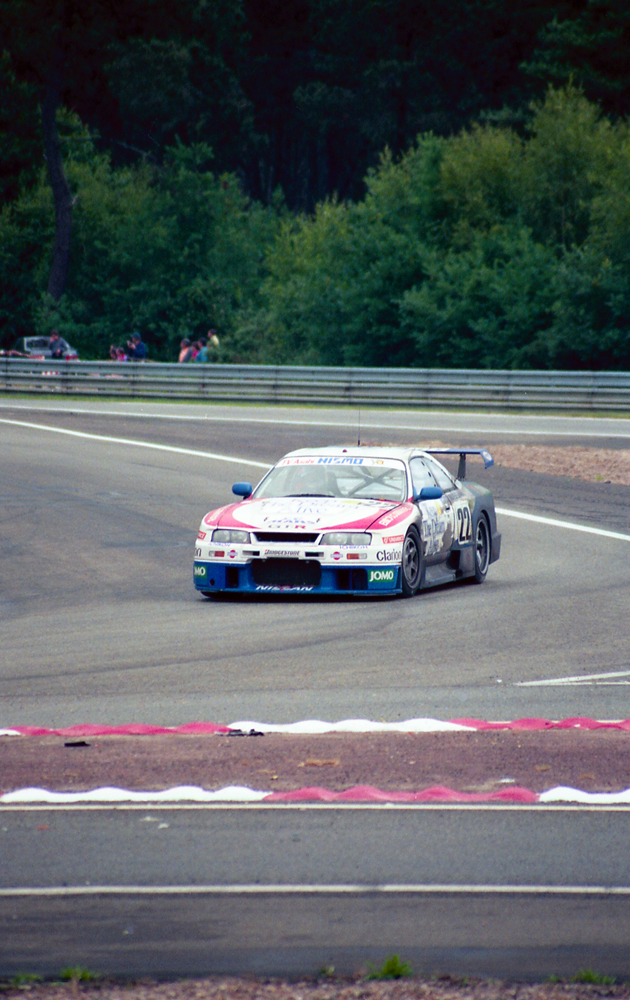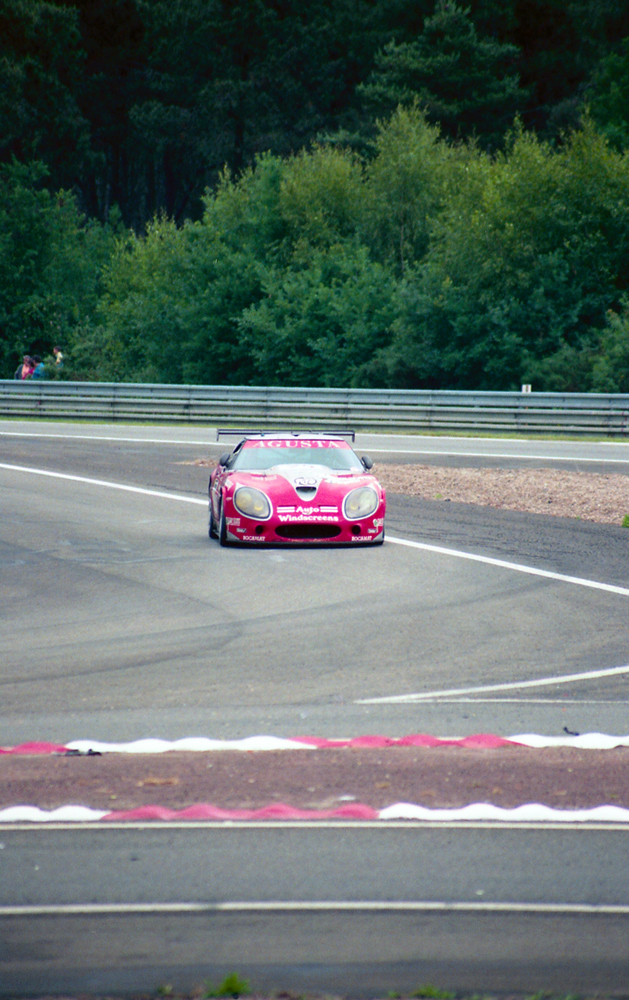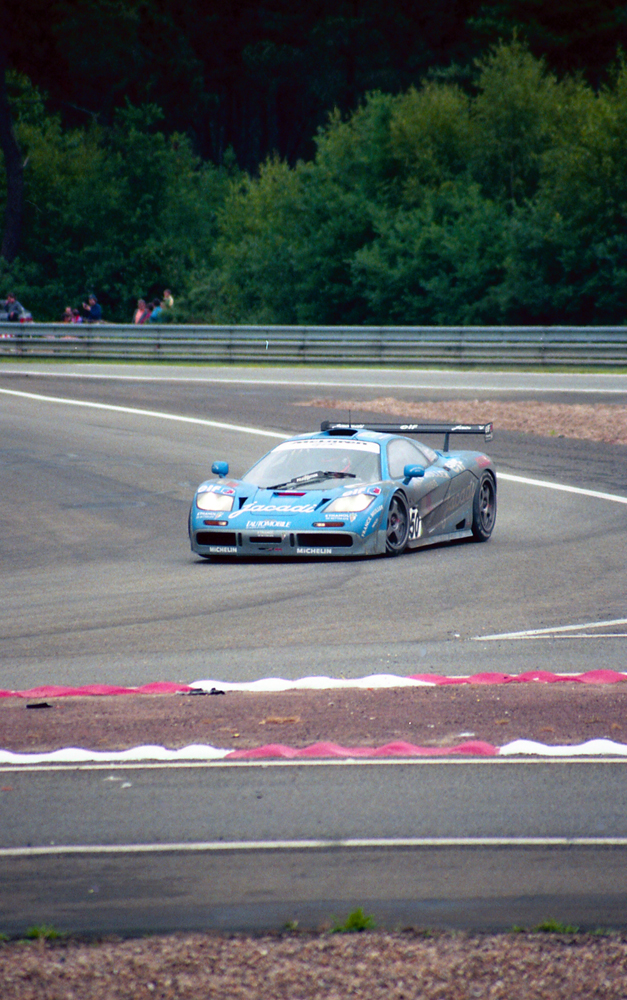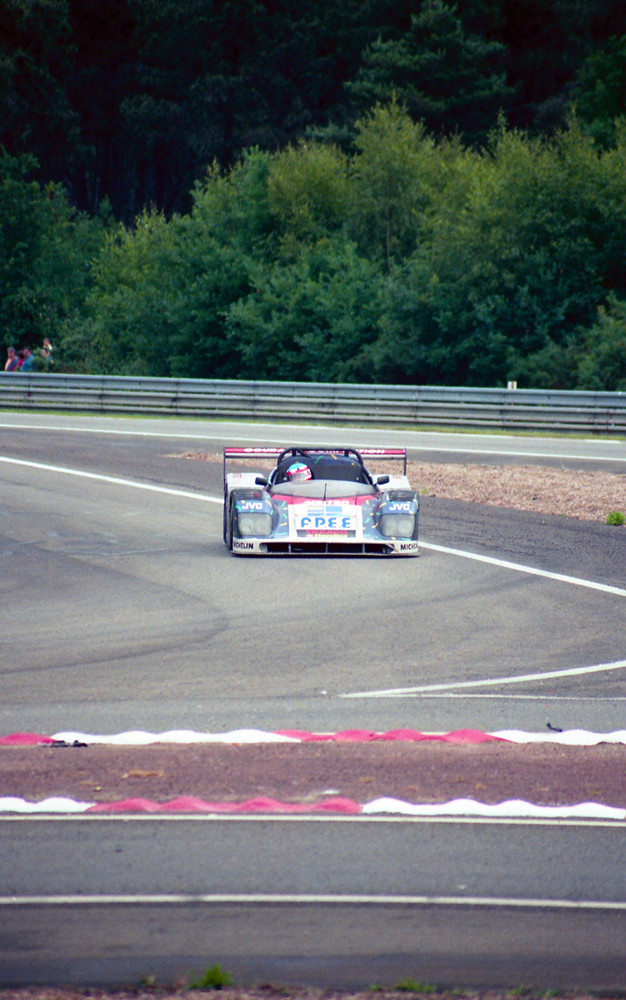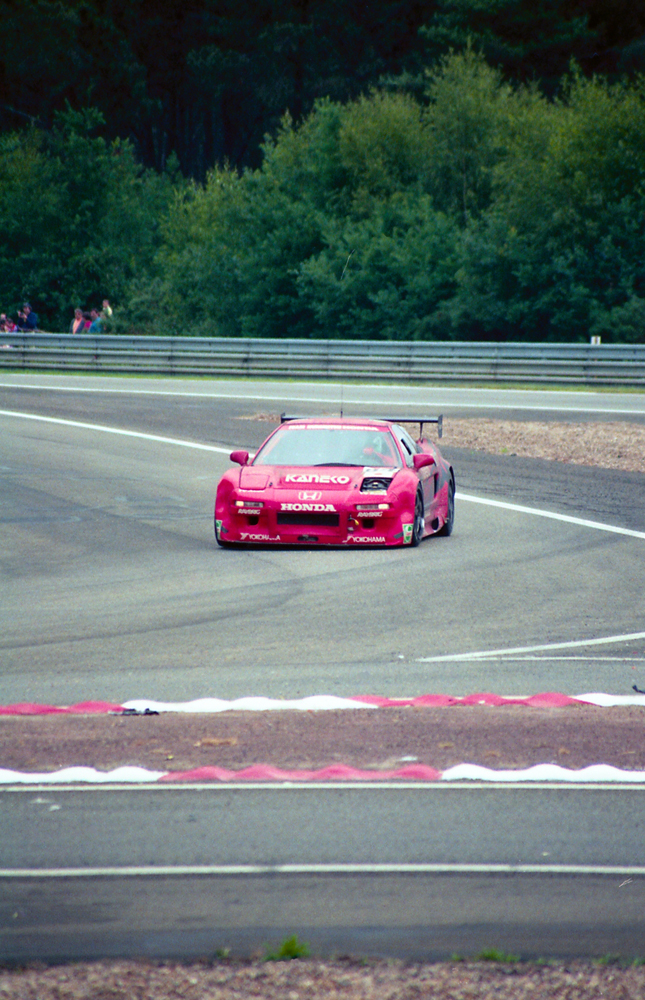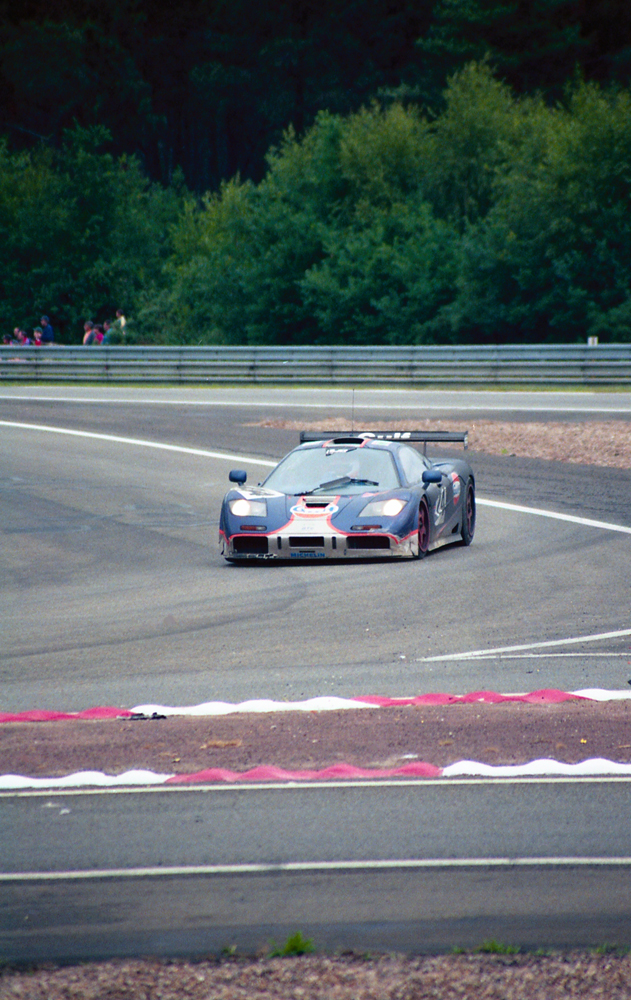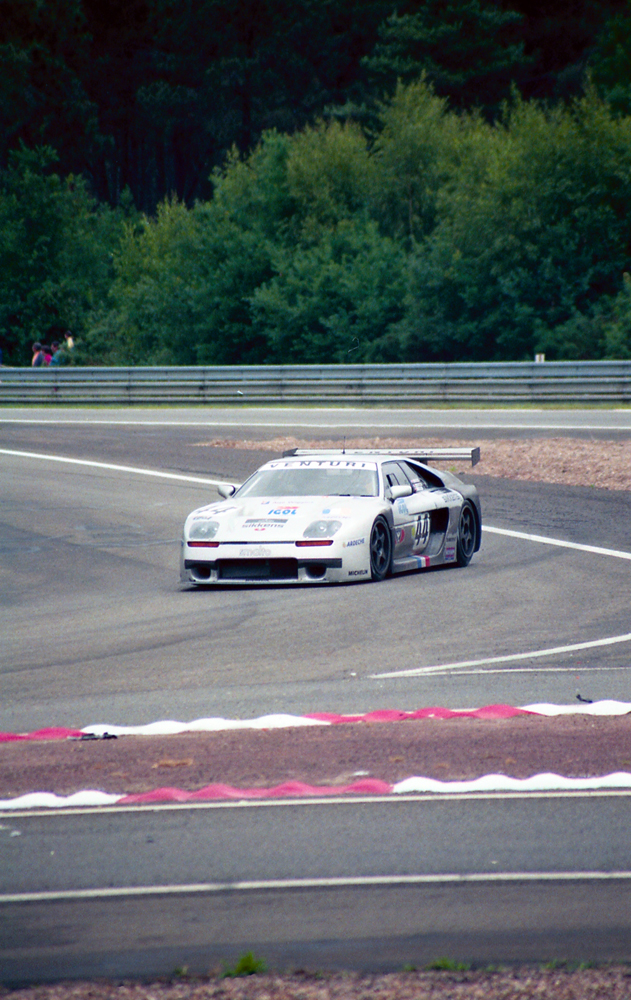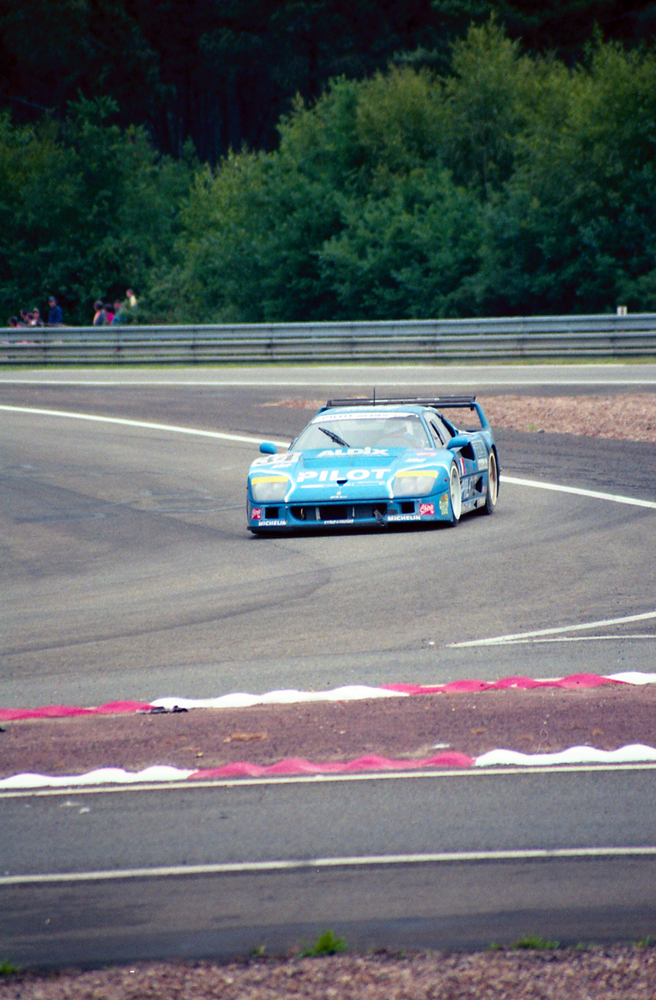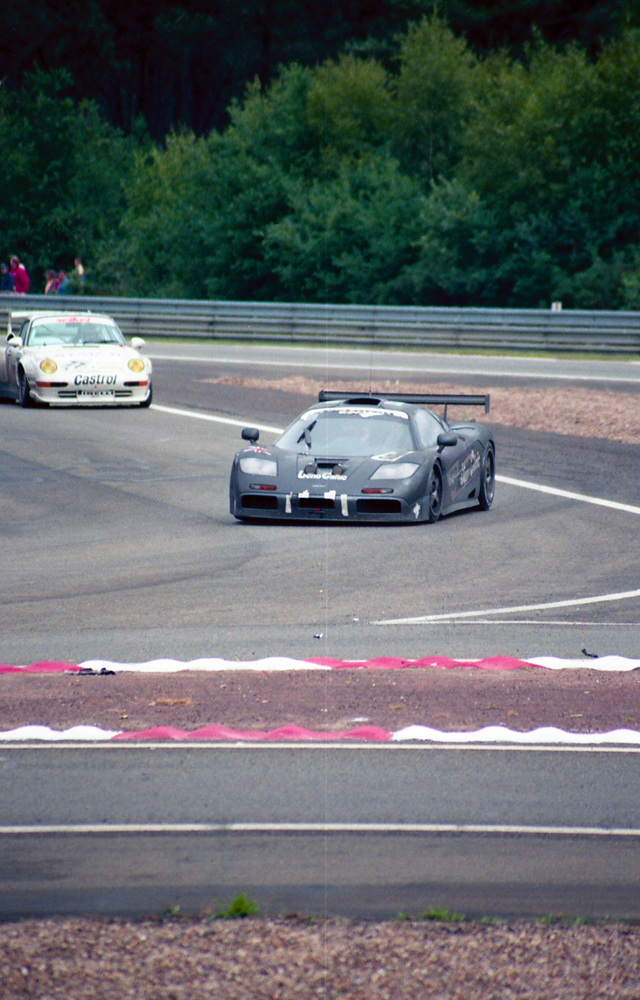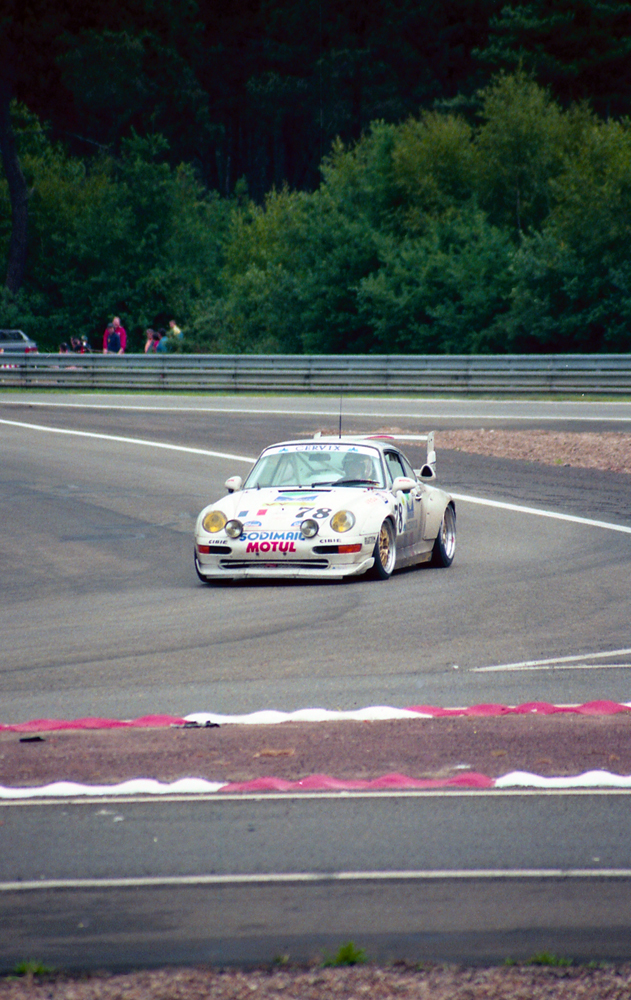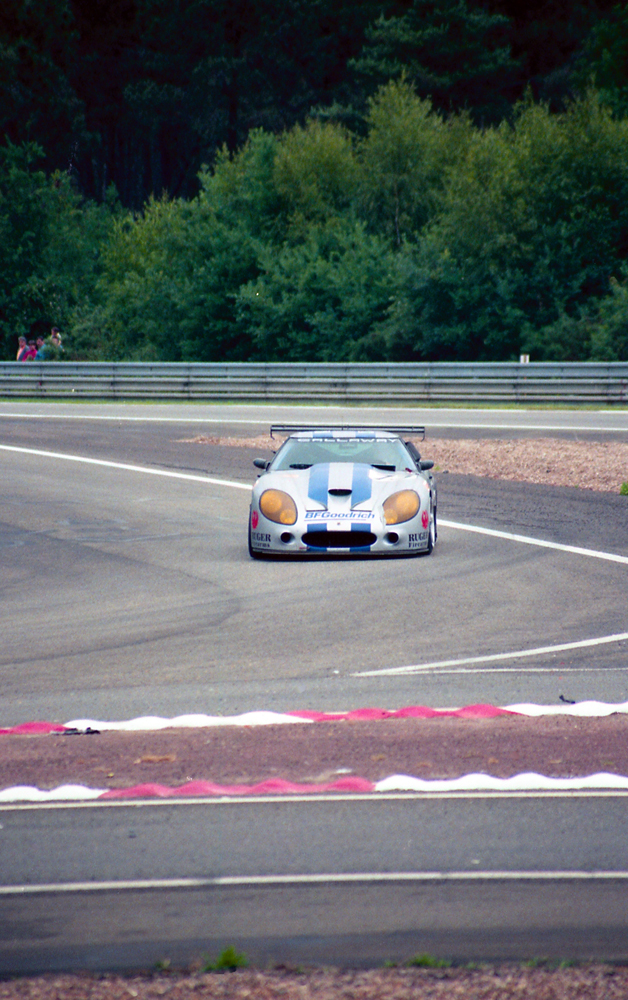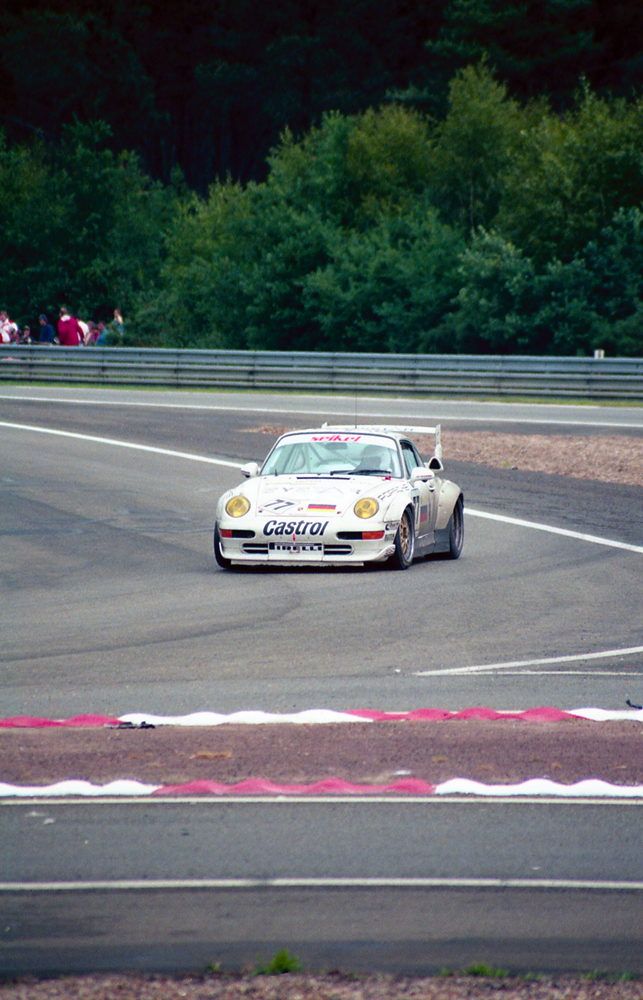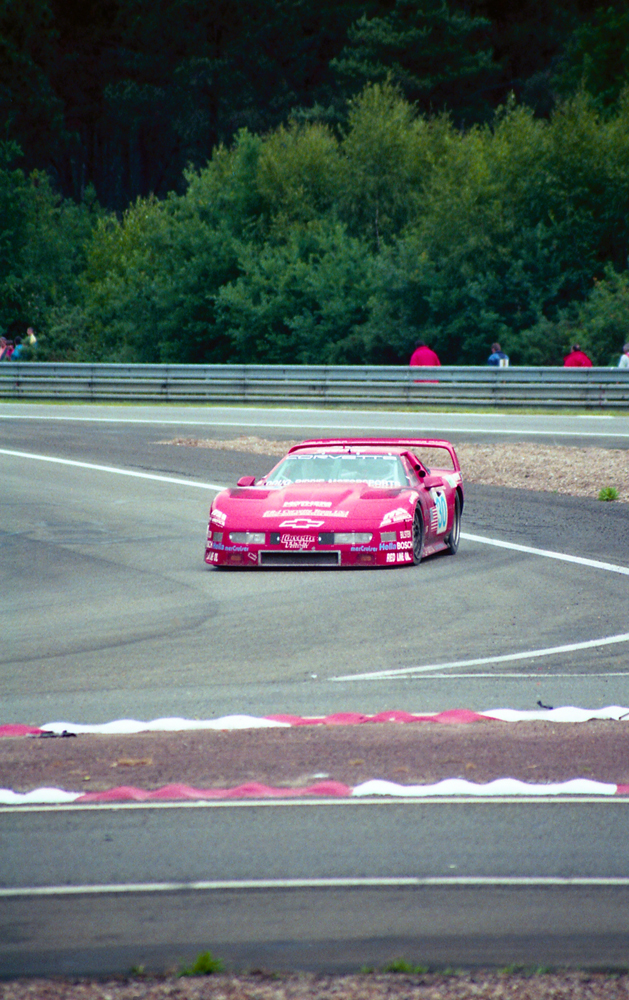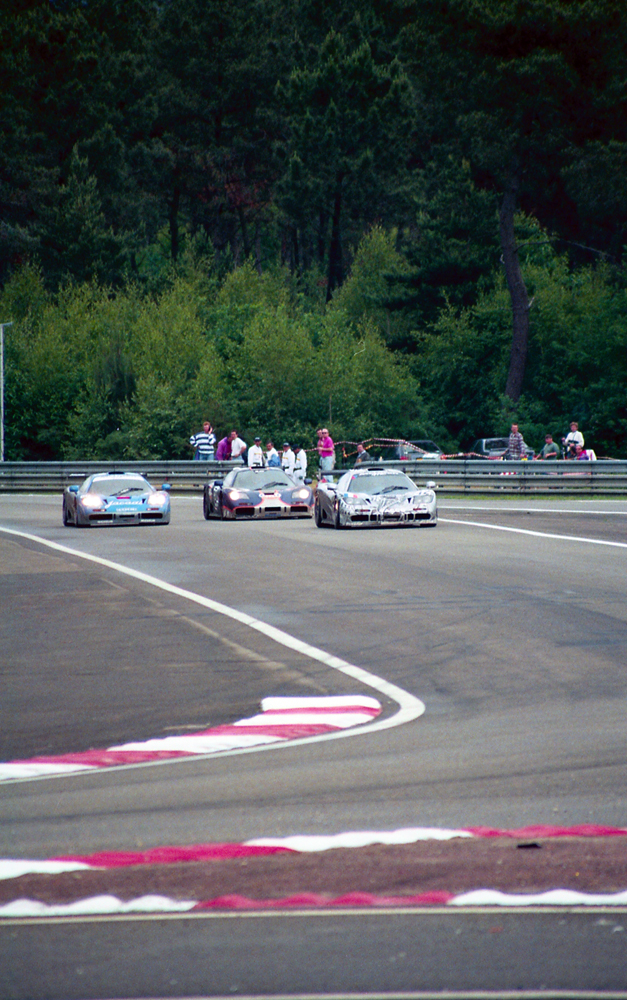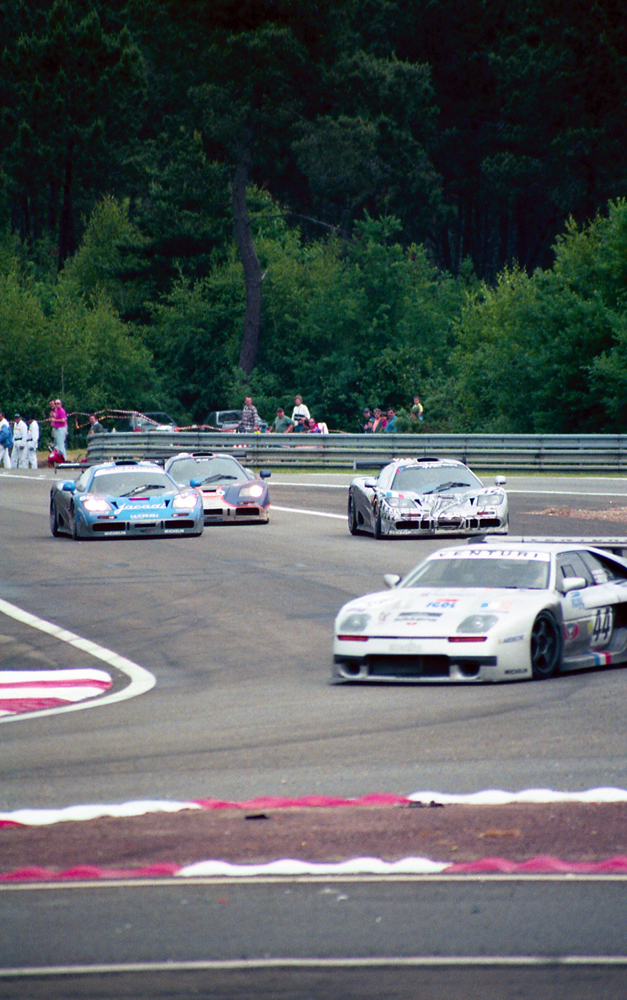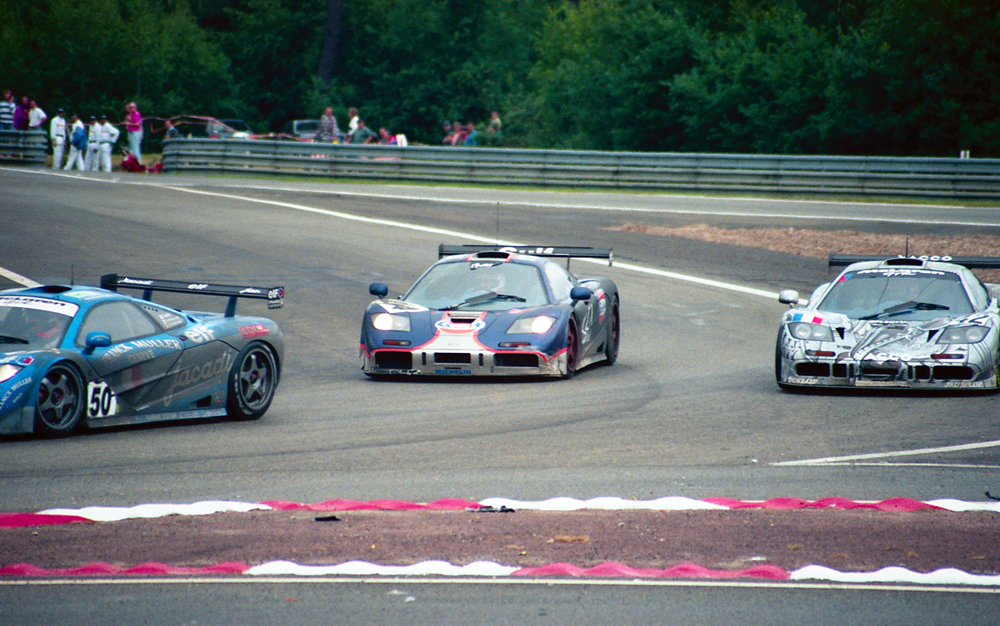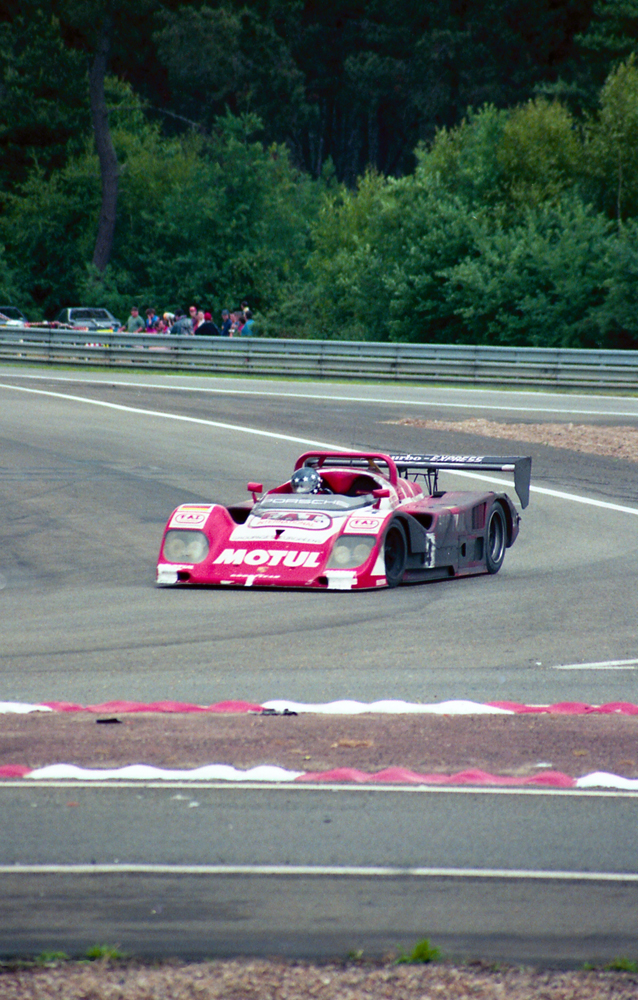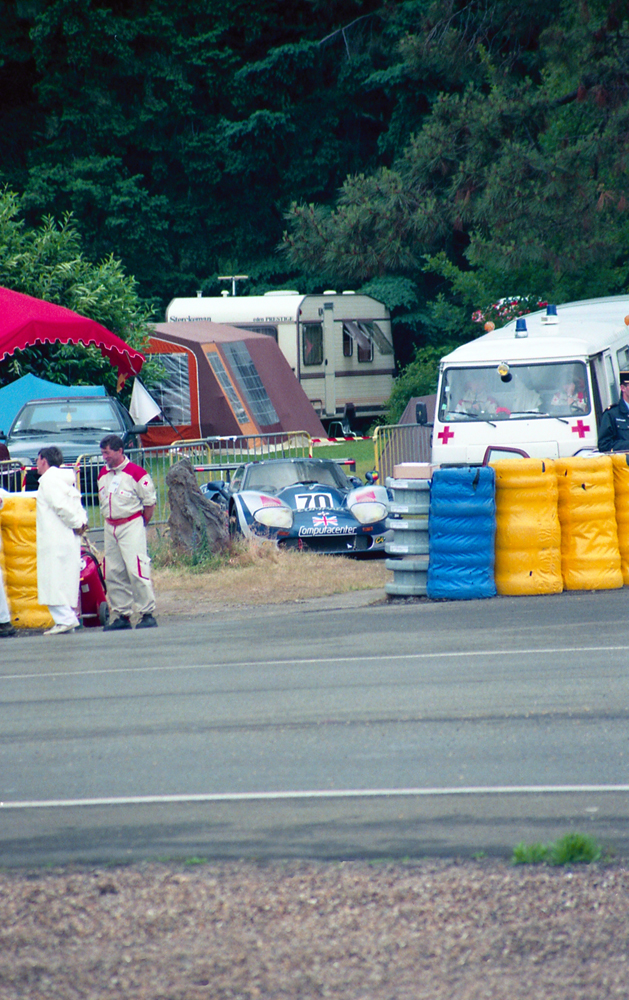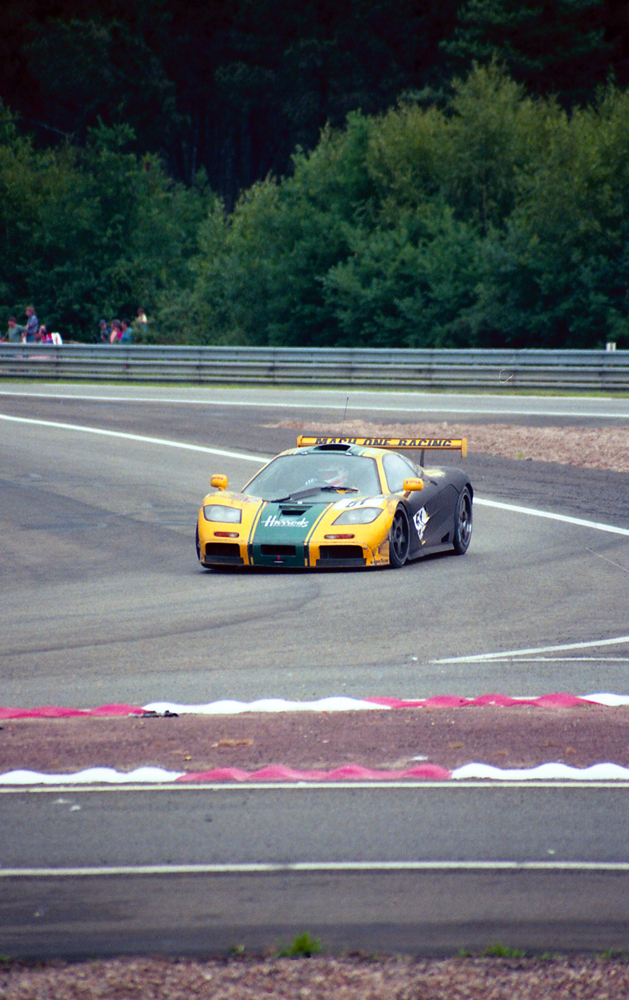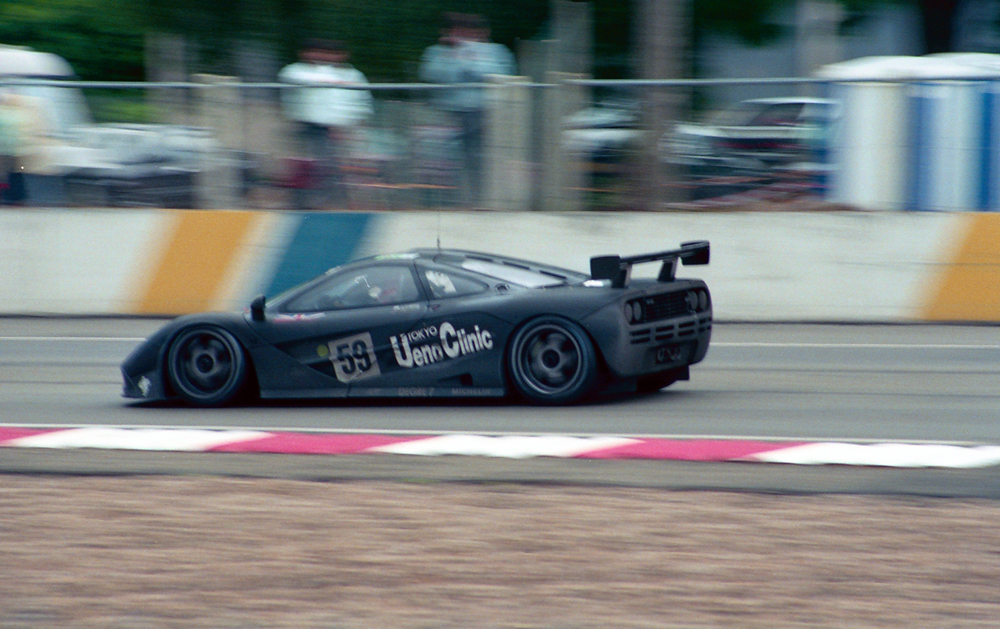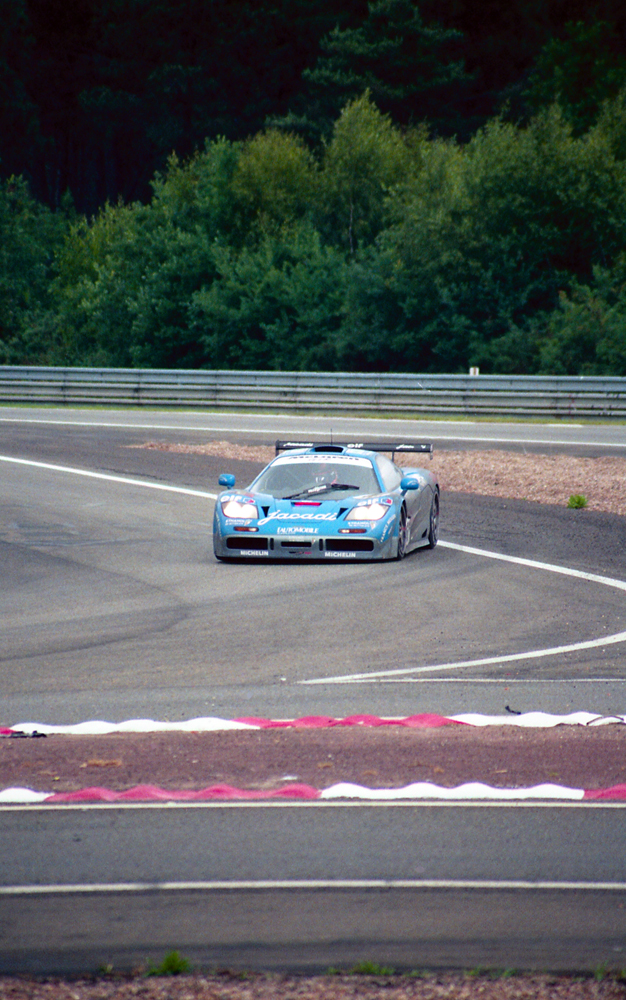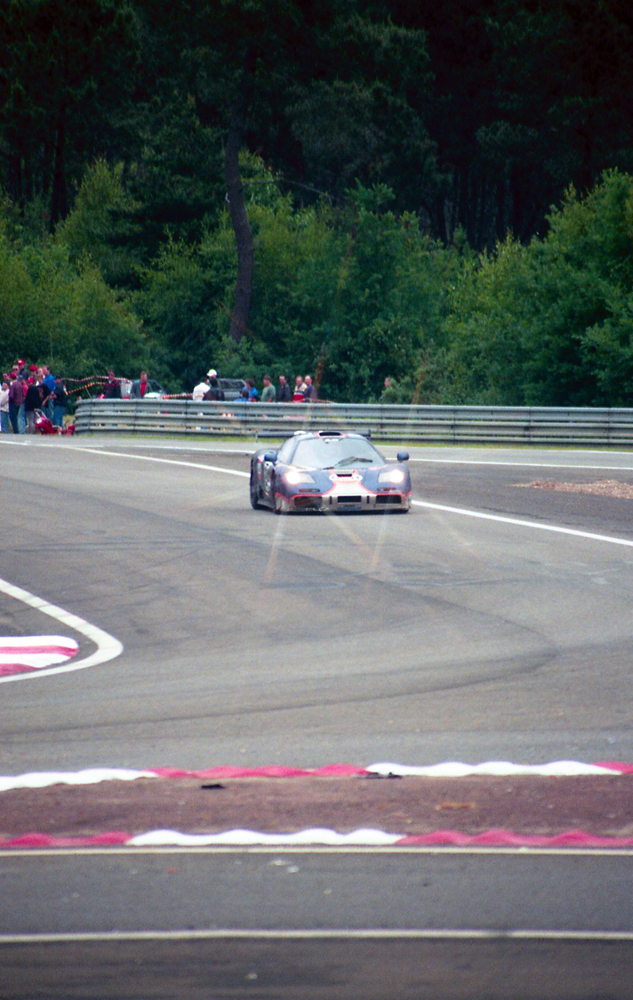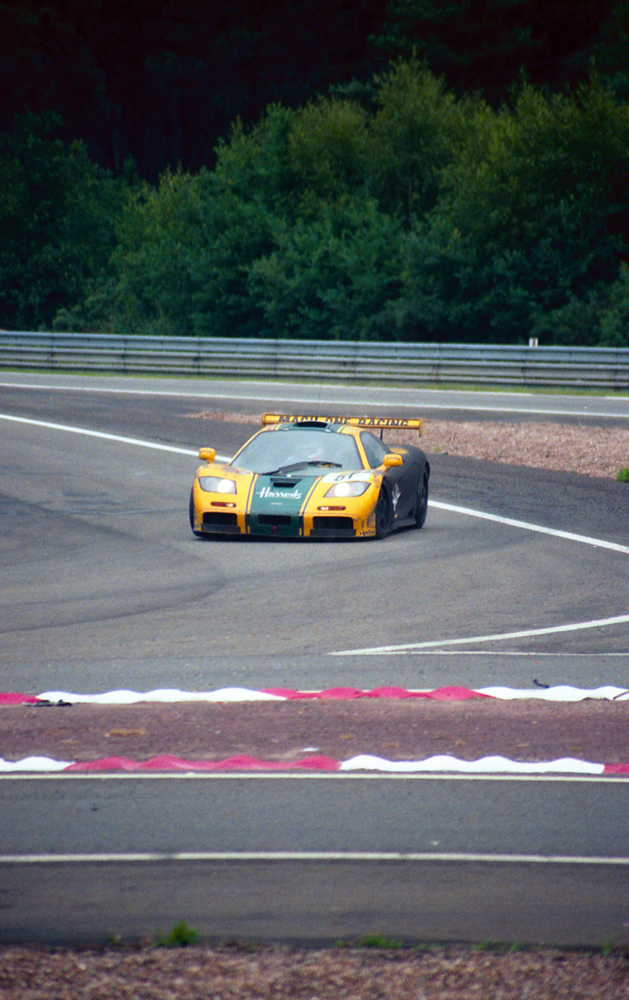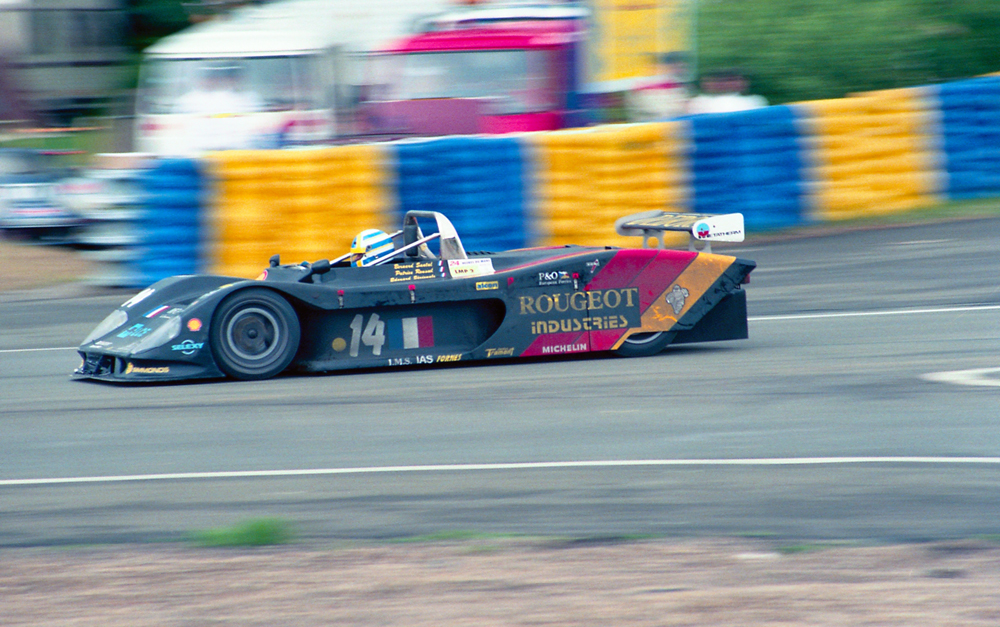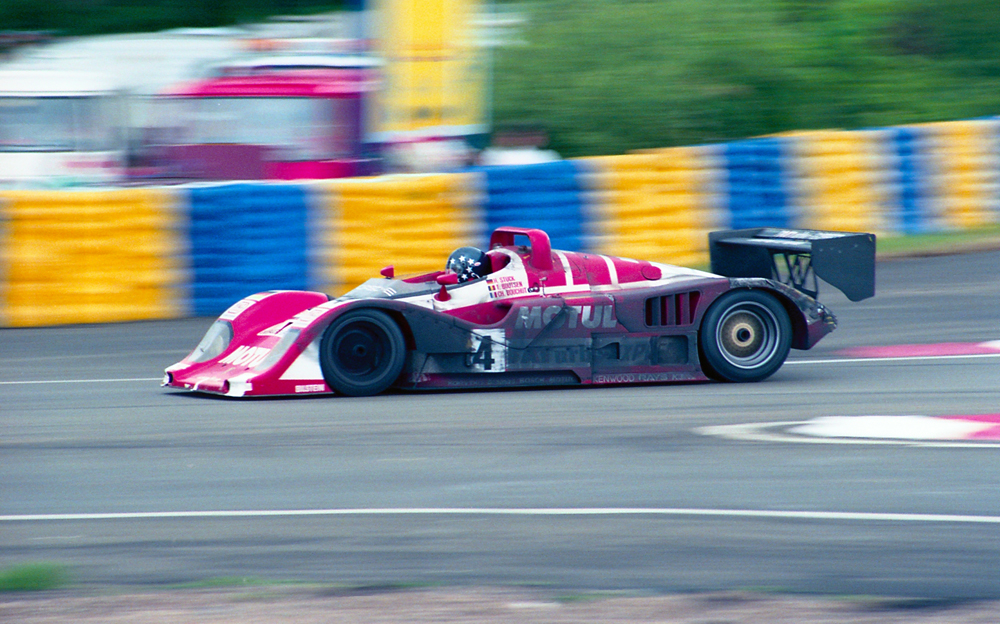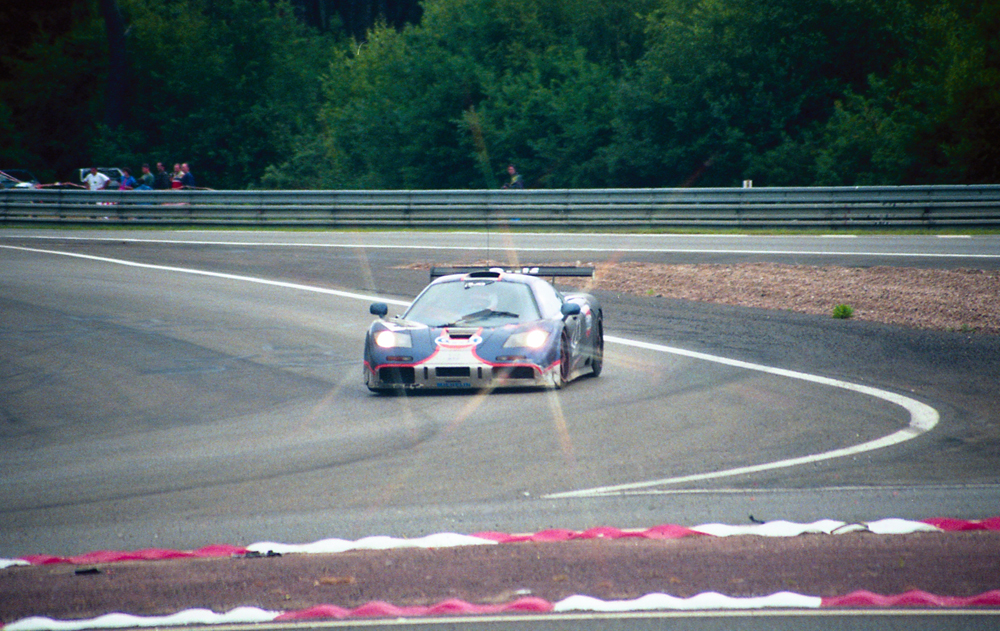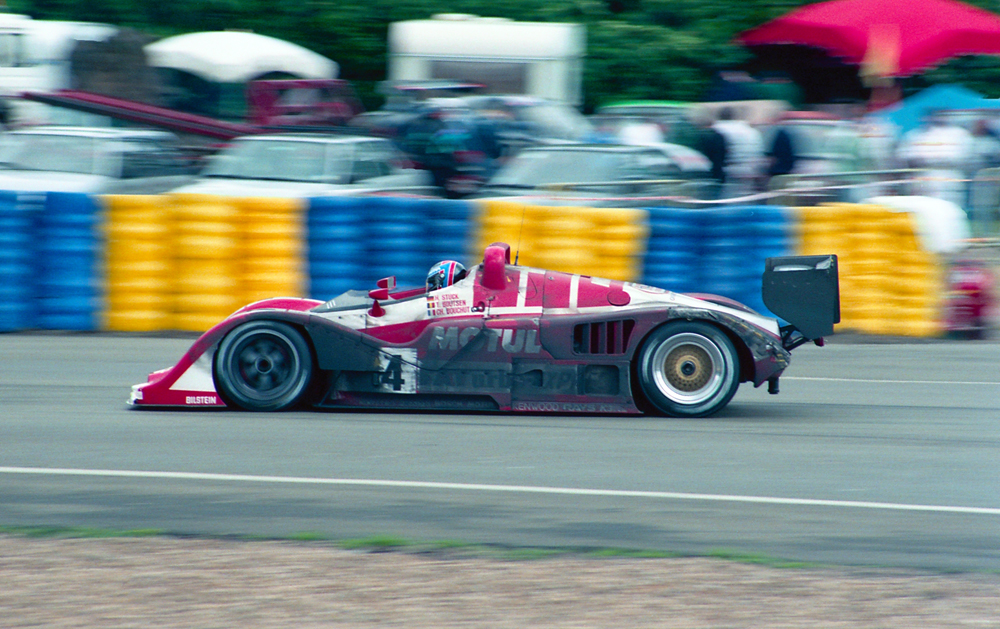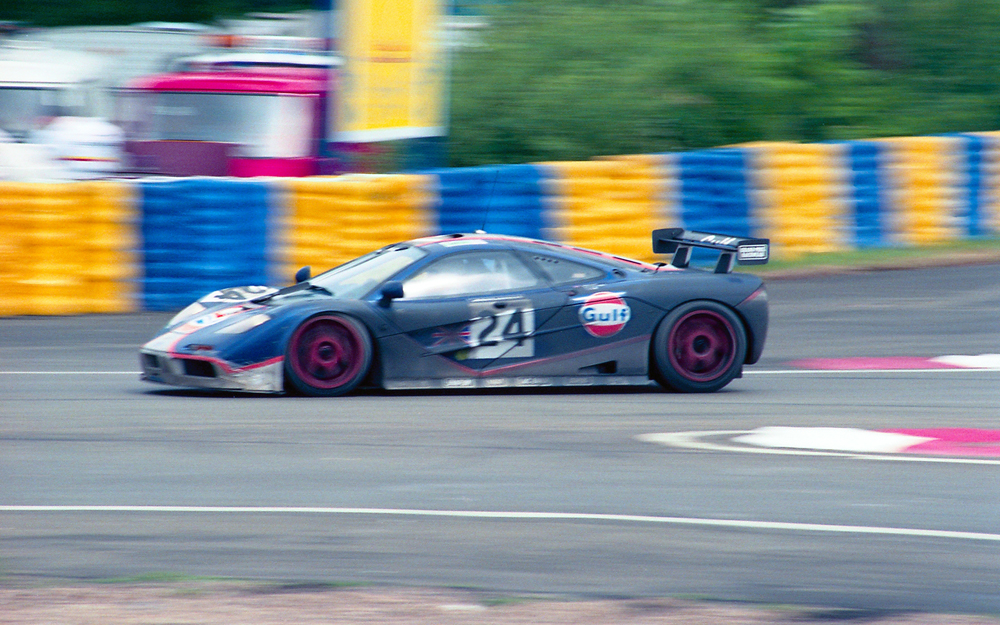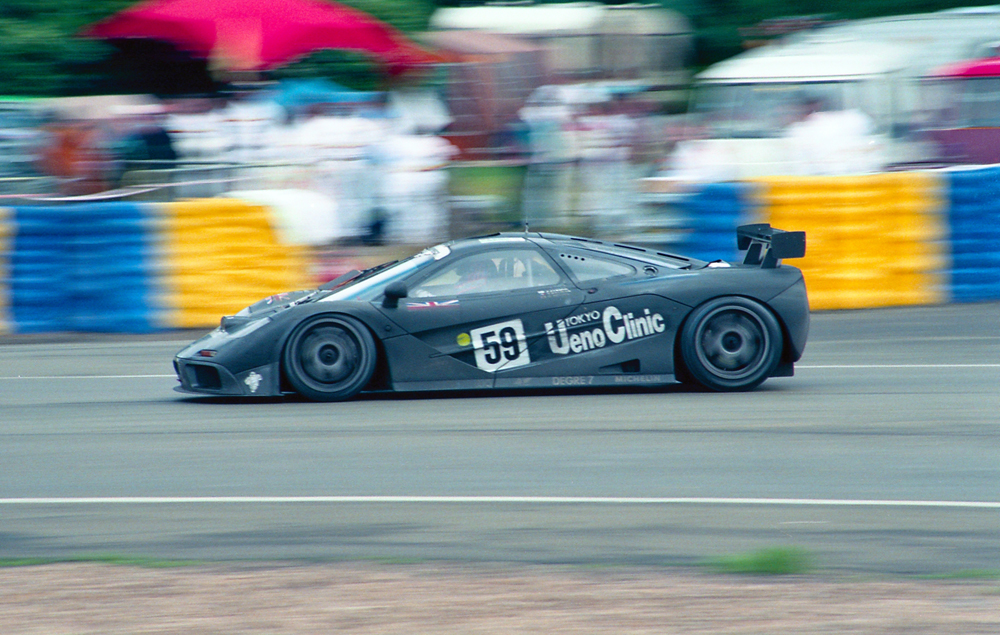 Unfortunately, by this time of the race, the field had been whittled down quite considerably. (Perhaps we ought to go to Mulsanne Corner before the light goes on the Saturday evening, one year, while the field is still largely intact!). In fact it was while we were on route to Mulsanne Corner at around lunchtime, that we heard of the dilemmas sadly now facing the Harrods McLaren. As you already know, we were all willing Derek Bell to win the race and the car had been leading well, although it had to fight off a very strong challenge from the Lehto car, particularly when Justin Bell was driving. (Sadly, Justin would prove to be the achilles heel of the team, he simply wasn't quick enough, in the wet or the dry). The car was suffering clutch and gearbox problems, making it difficult to get started from a standstill in the pits. This was the turning point of the race for that crew, losing time which they wouldn't manage to make up. Very sad! We took a spot of lunch, consisting of beer and frites at Mulsanne before returning to the garage rouge to watch the end of the race.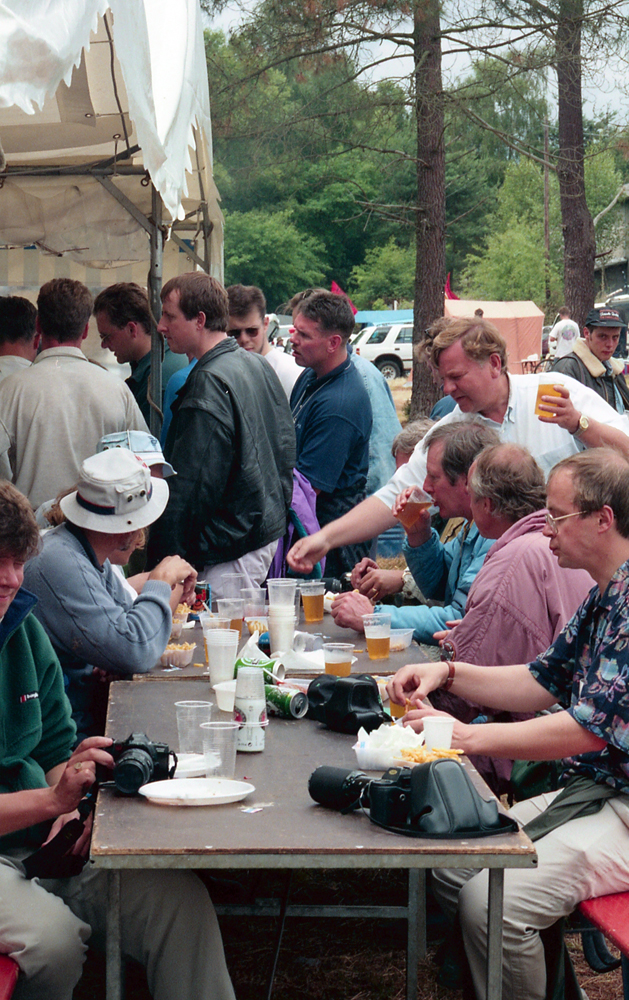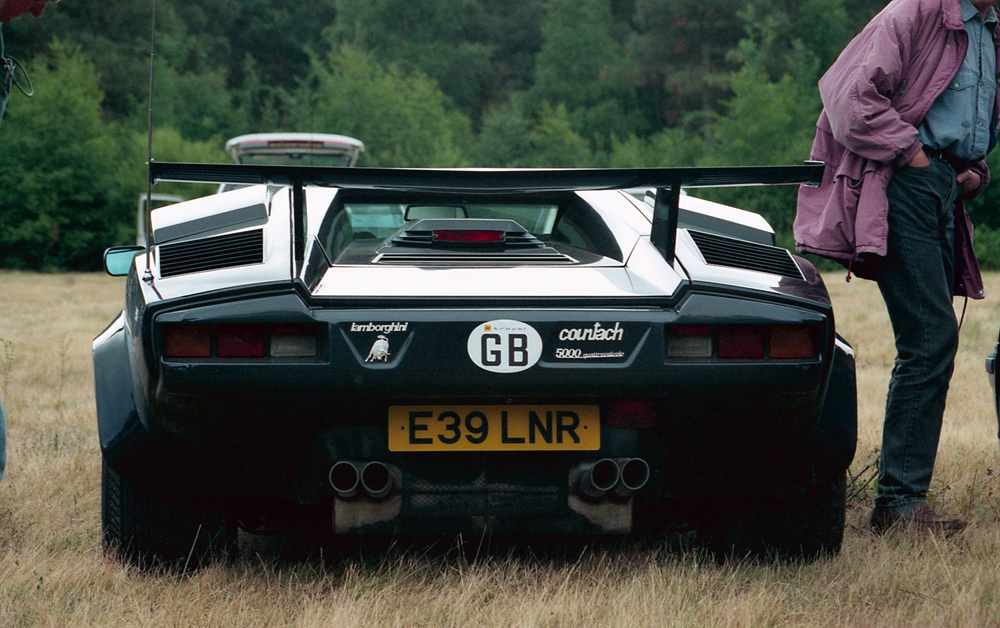 (*2020 edit - I would revise my view in later years).

1
01
02
03
04
05
06
07
08
09
10
11
12