Le Mans 1995 - Ayse's Story
Page 9 - Sunday 18th June - Tiredness, Crepes and Breakfast
It was clear by now that the battle for the lead was between the DPR Mach 1 (Harrods) McLaren F1 GTR of Wallace, Bell and Bell (with practically everyone willing Derek on to a record-equalling sixth victory), and the similar (but unexpectedly works-supported) F1 of Dalmas, Sekiya and the remarkable J.J. Lehto, whose stints in the streaming rain during the night and early morning were quite sensational, a highlight of the race.
By this time I was feeling really tired, not mentally, but physically. My legs felt as though they didn't belong to me anymore, and bearing in mind that I'd probably walked about ten miles during the night, I suppose that wasn't too surprising! It had been agreed that I would meet up with those returning from Le Grand-Lucé on the hour, the rendezvous point being the Grand Marnier crepe stall in the Village. I went there at 7.00 am, but there was no sign of them. I must admit that I hadn't really expected them to be there by that time, despite the fact that I remembered that they had returned to the circuit fairly early last year. After wandering around for another (what seemed very long) hour, taking more pictures on the tribunes and at the Dunlop Chicane, I headed back again at about 8.00 am but there was still no sign of the others. I must admit that I got just a tad annoyed that they hadn't shown up this time. I couldn't believe that Ian would leave it any later to come back to the circuit.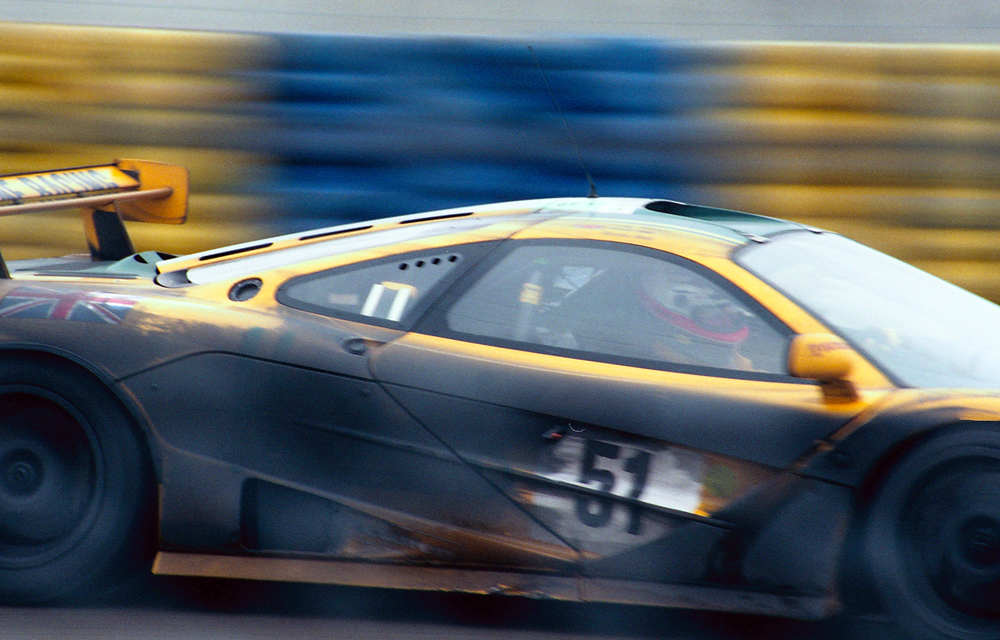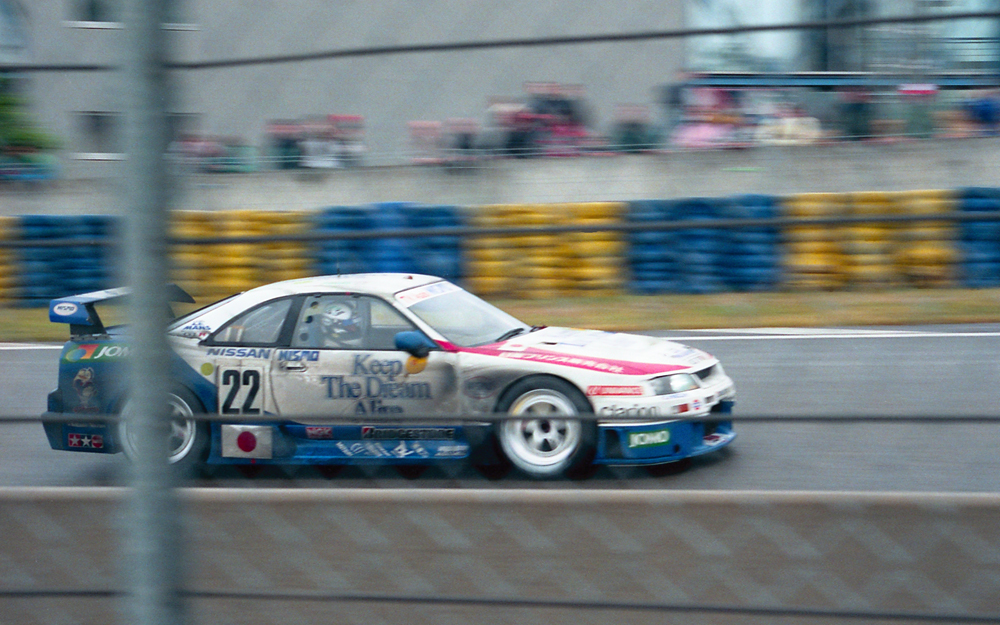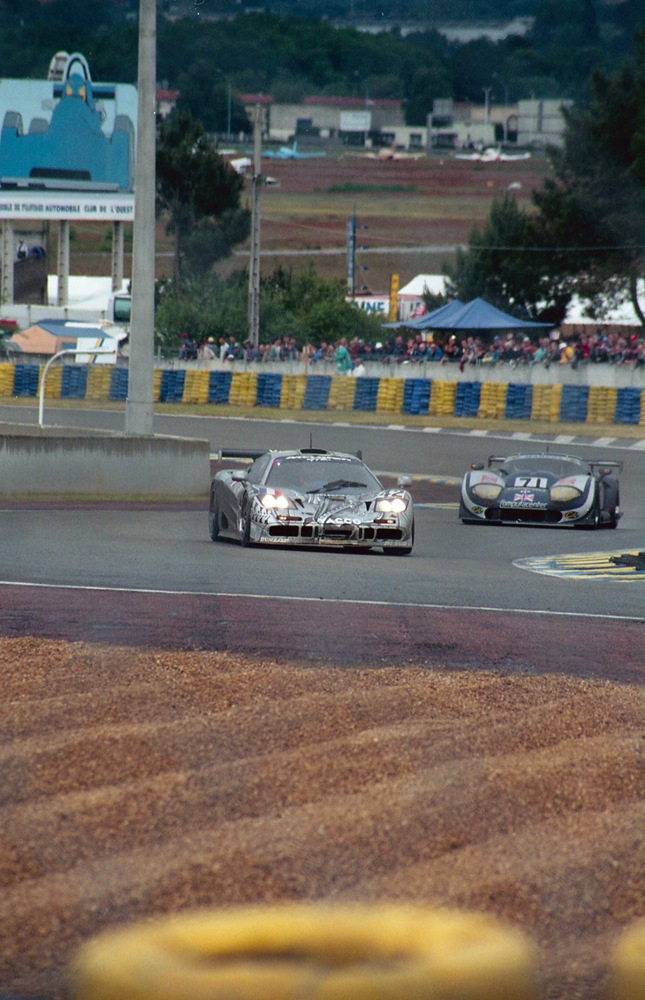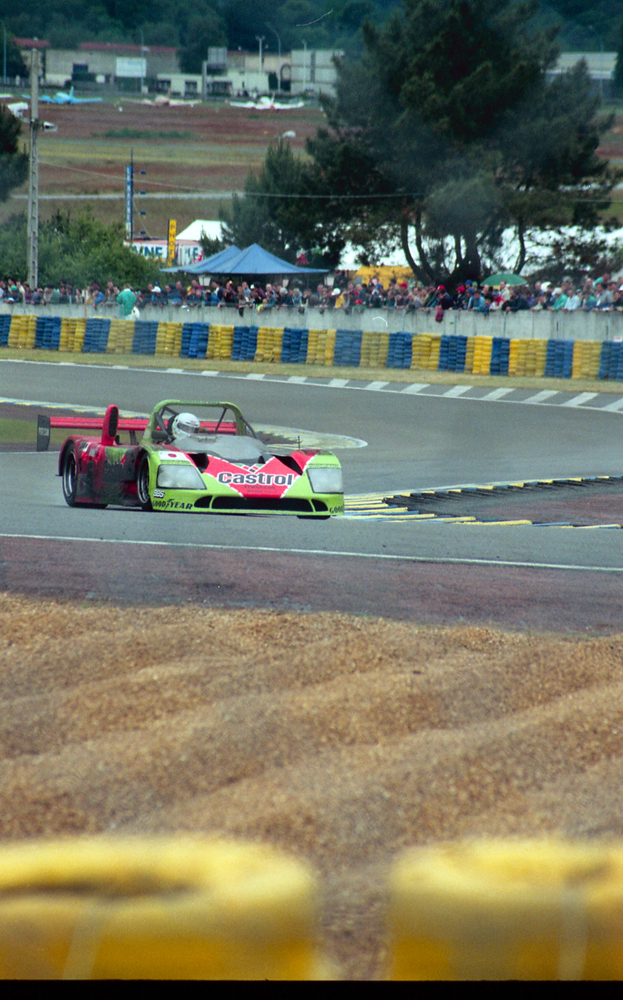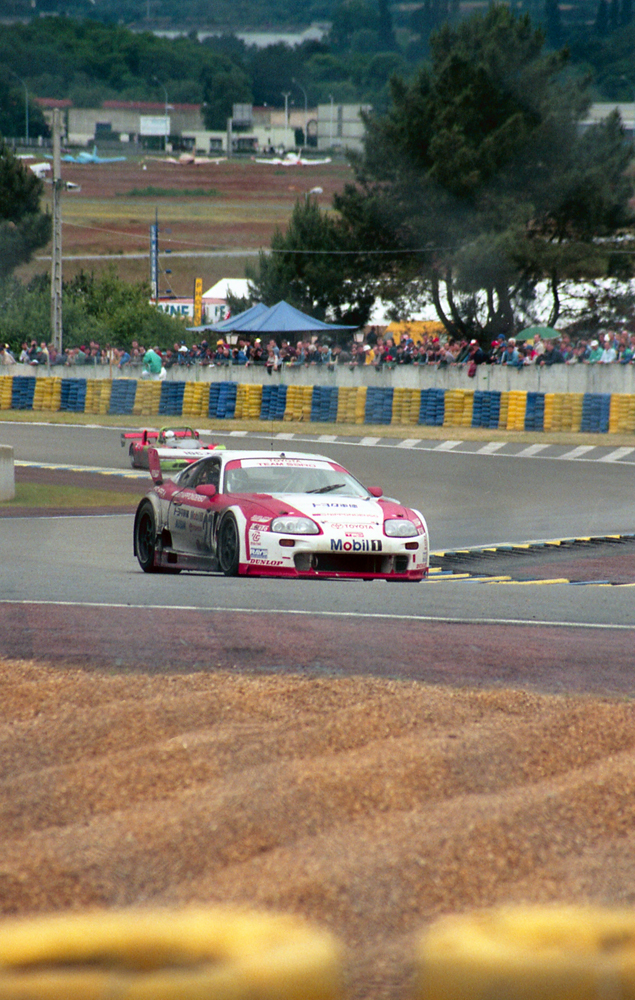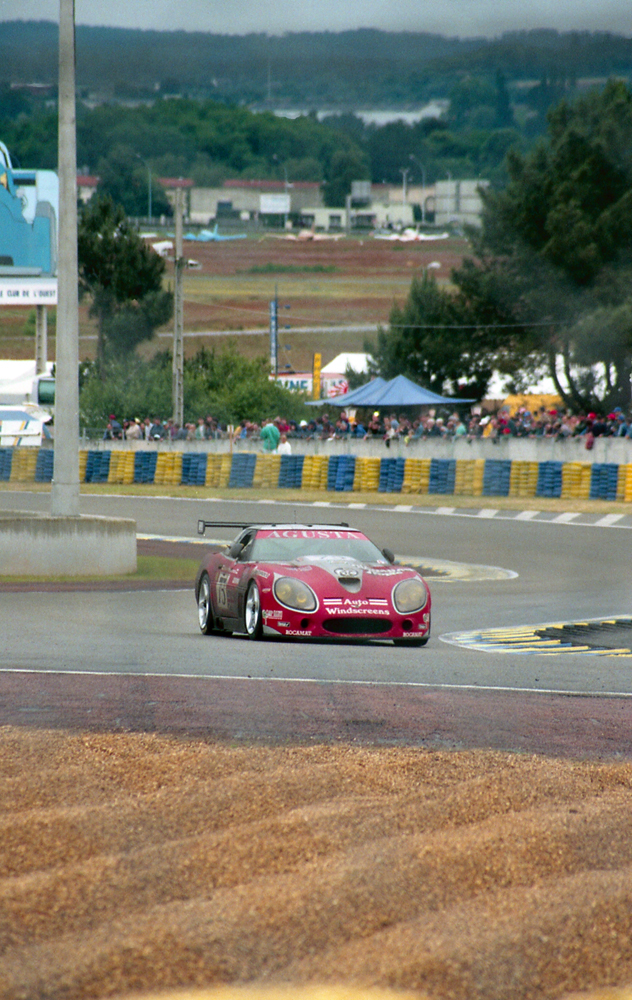 So it was that at about 8.20 am when I had finally given up trying to walk any further and had made camp at the Mercier champagne stall, that I suddenly saw the others walking past, making their way to the crepe stall led by Peter, who by this time was clearly suffering severe withdrawal symptoms at the lack of Grand Marnier crepes! It's a struggle to remember who came back in the morning to the circuit. I'm certain that Alan and Jamie did not, and I believe Mark also stayed at the hotel. Certainly Ian came back in his car, bringing Martyn, Peter and (I think), Jim. I can't recall if Terry came back with them. After a revitalising crepe or two (where else in this world would you get yourself a Grand Marnier crepe for breakfast at 8.20 am?!), the others wanted to catch up on the action, and it was time for yet more photographs from the Dunlop Chicane.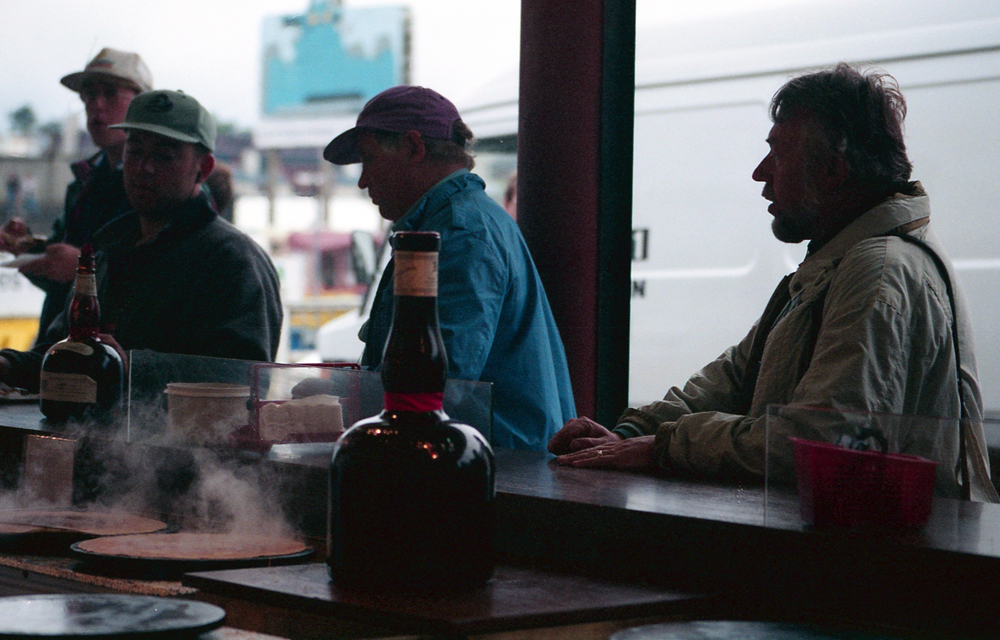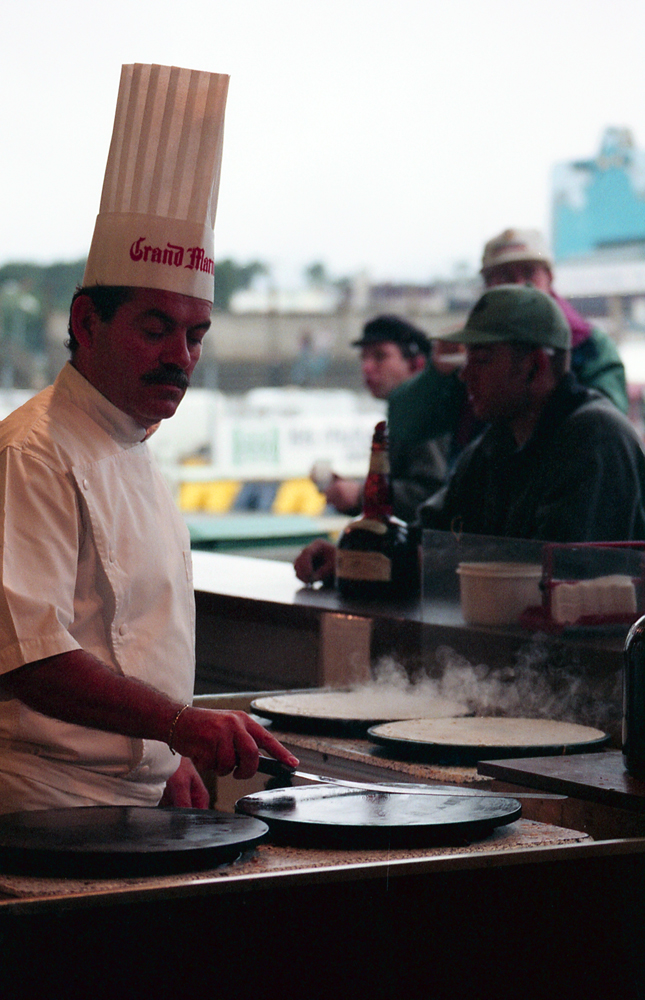 Eventually it was decided that we should go back to Le Grand-Lucé to find the others (who were probably still asleep). By the time we got back, I couldn't believe how well I felt. Although my legs still felt very heavy indeed, I felt pretty good in comparison to the thoroughly shot-away state which I had been in at this time last year. I was able to take advantage of the facilities to have a wash, and most importantly of all, to change my socks which had become a distinct biohazard over the previous few hours. Ah, such bliss! I was also able to indulge in a good breakfast, with plenty of wonderfully strong French coffee, bread and croissants with superb quince jelly (the same as in 1994). Notwithstanding the fact that I had only just left the circuit, I was still as keen as any (and I have to say, one or two really didn't seem keen at all), to get back to the race, which was building up to a thrilling climax. In order to help me with the accounts at the end of the trip, as in 1994, I paid the bill at Le Cheval Blanc, although I had to fight Peter to do so. Peter had agreed to undertake the worst job of the weekend, that of maintaining the accounts, a job which I had done in the past, and which last year had been dealt with for us by Richard. I knew from experience that it wasn't a task to volunteer for - especially if you'd had little sleep!
1
01
02
03
04
05
06
07
08
09
10
11
12