Le Mans 1995 - Ayse's Story
Page 11 - Sunday 18th June - Race End and Port-en-Bessin
Once back at the main circuit, it was time for yet more champagne at the stall behind the tribunes, something which greatly pleased Peter, who seemed happy to spend the entire 24 hours migrating between the champagne and Grand Marnier crepe stalls!
All too quickly, the end of the race came with a brilliant debut victory for the McLaren F1 GTR, four examples of which finished in the top five places. Although it had been feared that these magnificent cars (both in looks and particularly sound) would not last the pace, the combination of the rain and the thus reduced race speed had probably done them a great favour, allowing them to be fully competitive against the WSC and prototype cars.
We headed back to the cars after the end of the race to prepare for our journey to our overnight stop on the Sunday evening. As I indicated near the beginning, this was to be another departure for the Tourists, in that we were heading for a place which we hadn't visited before. We made good time, and on this rare occasion I spent relatively little of the journey asleep, breaking the journey only for petrol and a cup of coffee (which went down very well indeed!). We arrived at Port-en-Bessin at about 7.00 p.m., I suppose, and booked into the very pleasant Hotel Restaurant La Marine on the harbour front. After a magnificent shower (which I had been looking forward to for about 12 hours!), it was time for a telephone call home! I was able to make the call from the room which Peter and I were sharing. You may recall that, for the first time ever, I called home on the Sunday evening in 1994 from Cancale, only to receive the news that the whole family was laid low with tonsilitis. This time would you believe, there was no one in and I had to leave a message on the answer-machine! It was then time to rendezvous for dinner down in the restaurant, and a very good meal it was too, beginning (for myself and several others), with lashings of soupe de poisson! Martyn kindly took a couple of shots of me for the album. That must make at least half a dozen over the last ten years! The meal seemed to go on for ages but the tiredness which I should have felt by this time (and which had hit me for six at the same time last year), simply didn't come. Bearing in mind that I hadn't slept at all since the Friday night, I should have been falling over by this time, however I was still able to enjoy coffee and a large calvados after the meal as well as a walk around the harbour with the rest of the lads afterwards, before finally retiring to bed.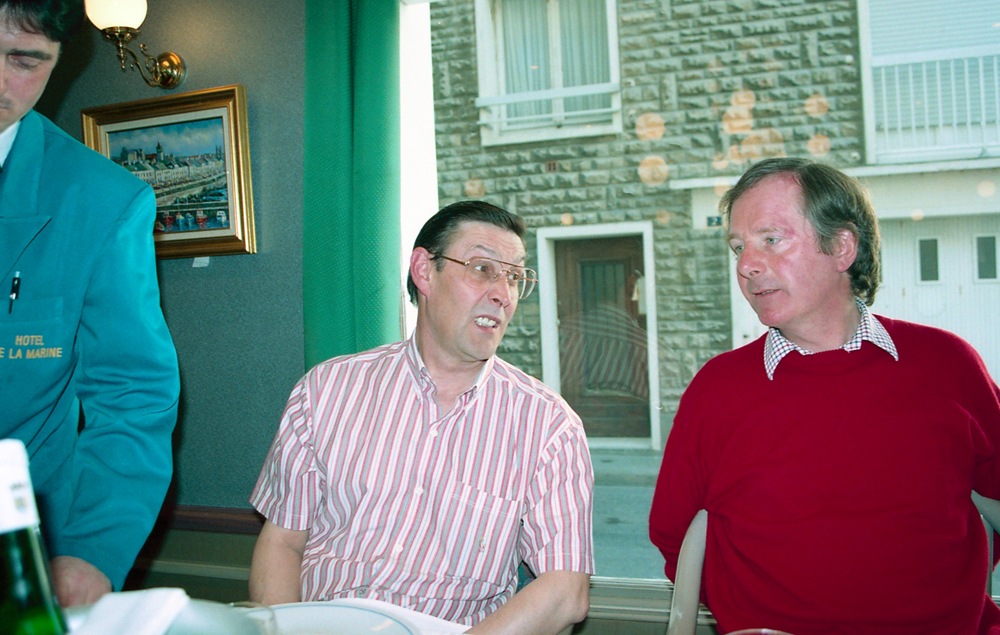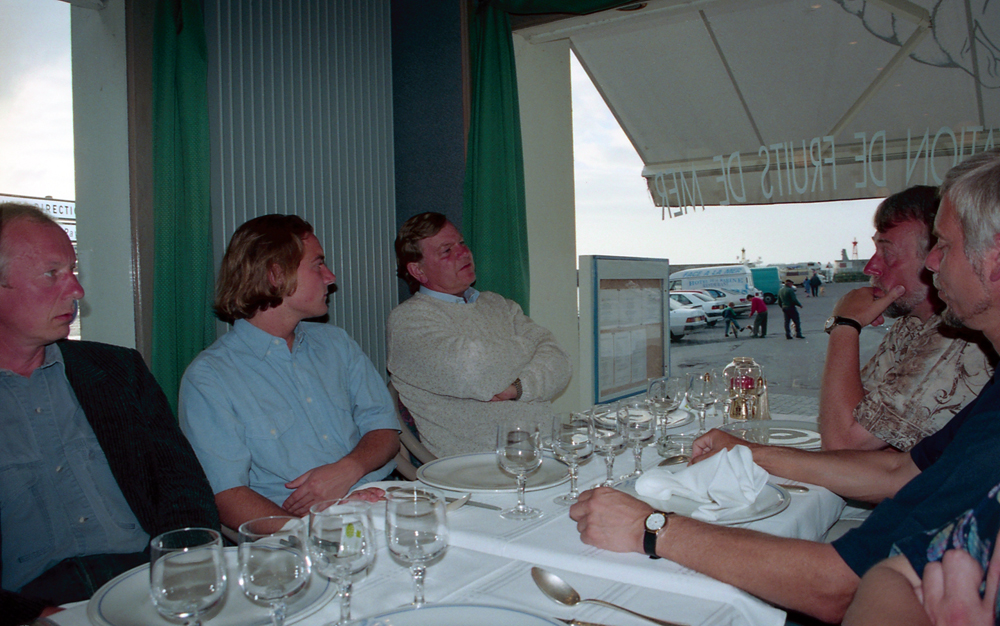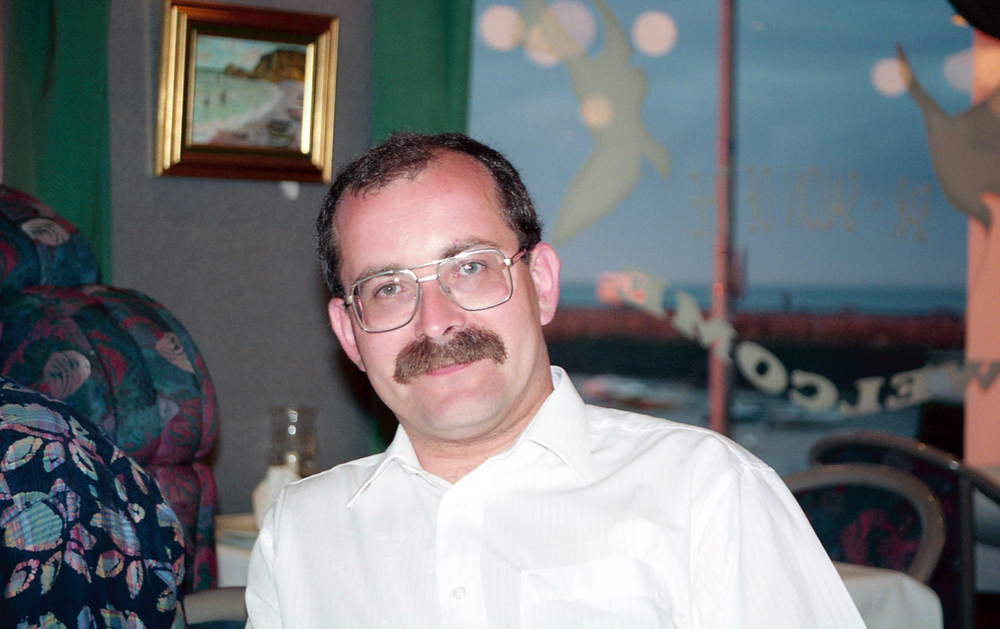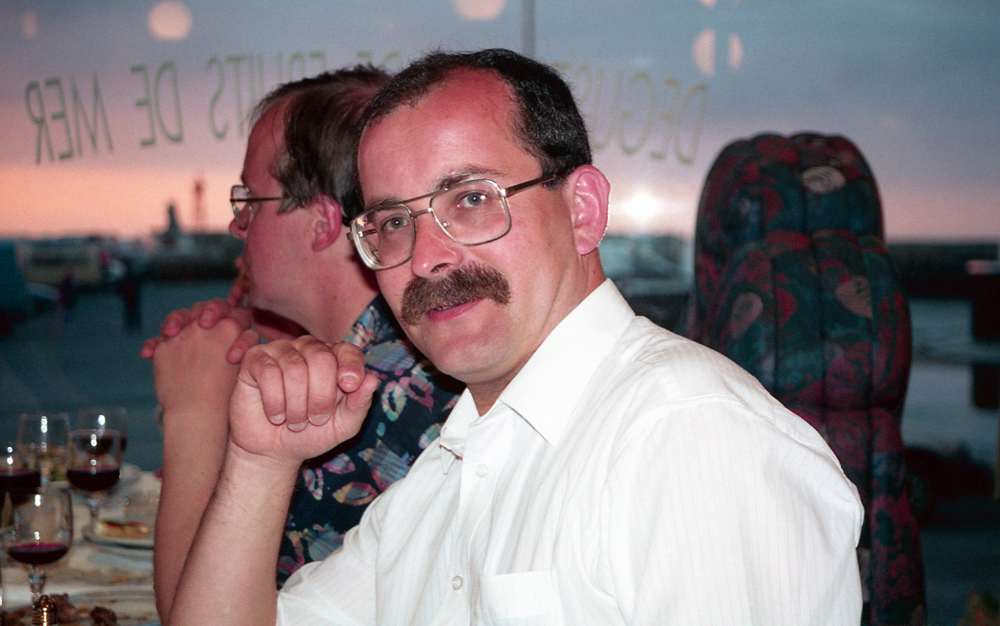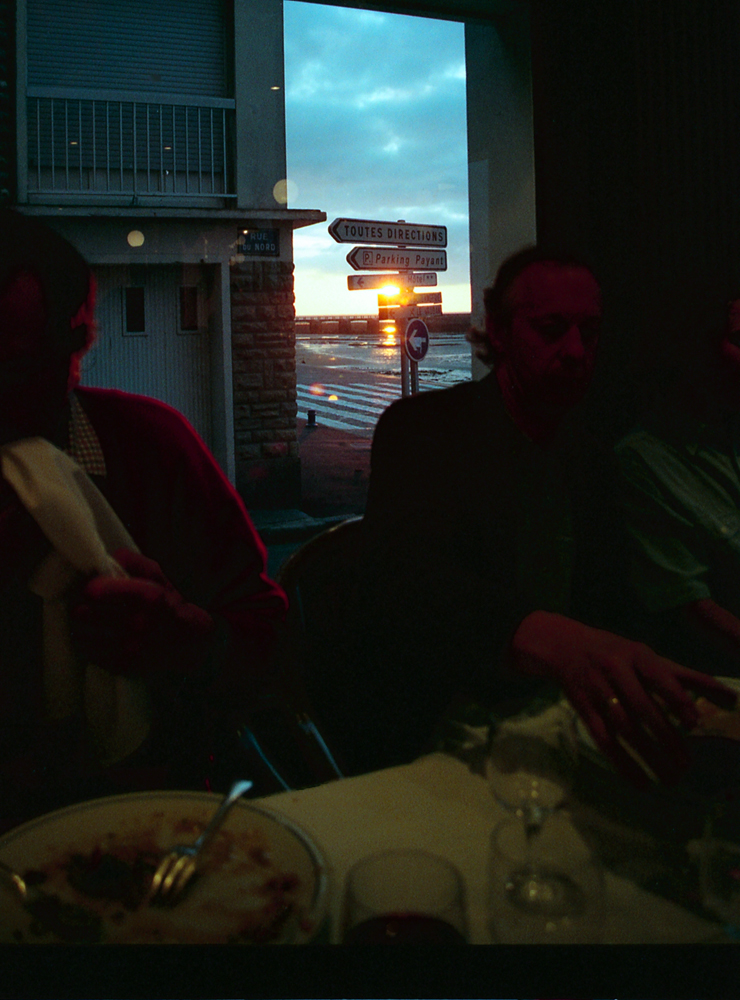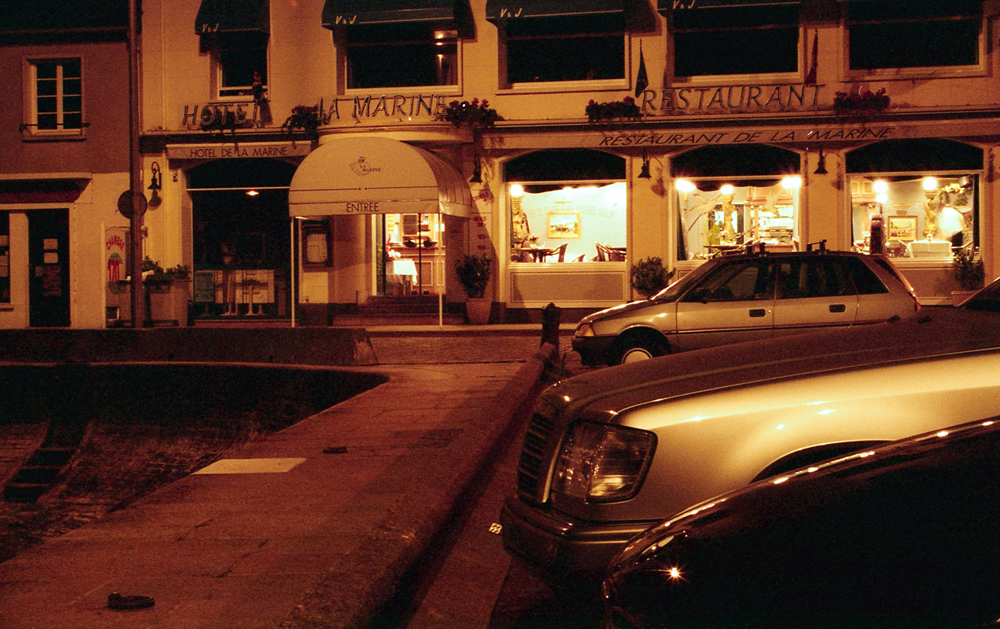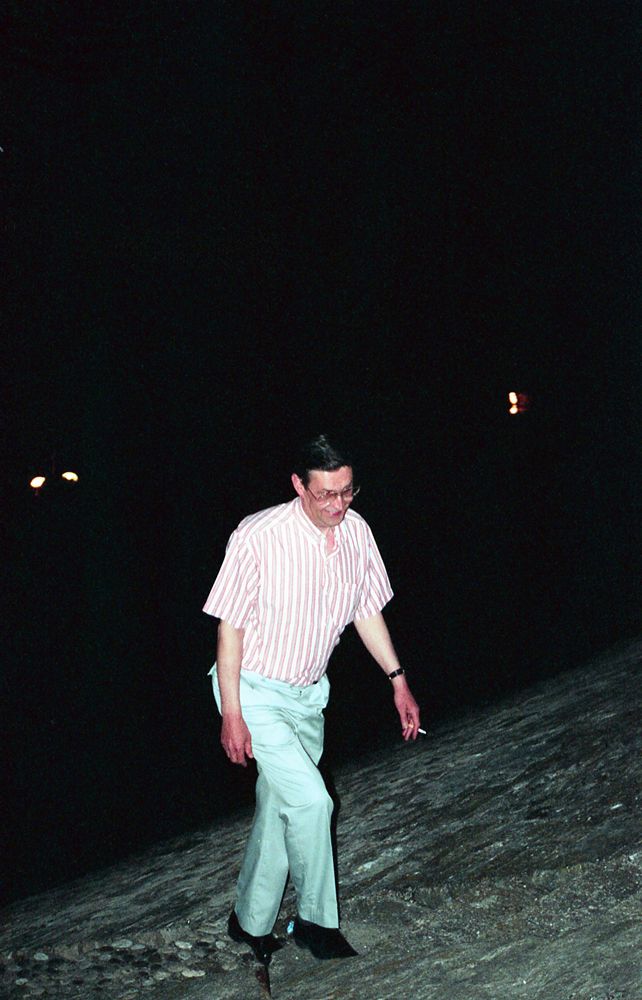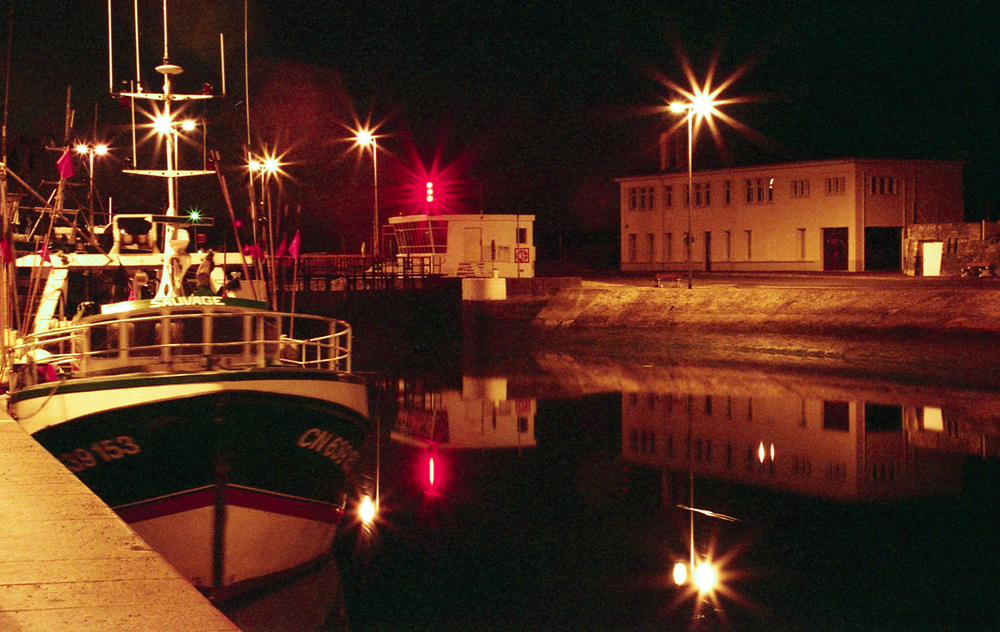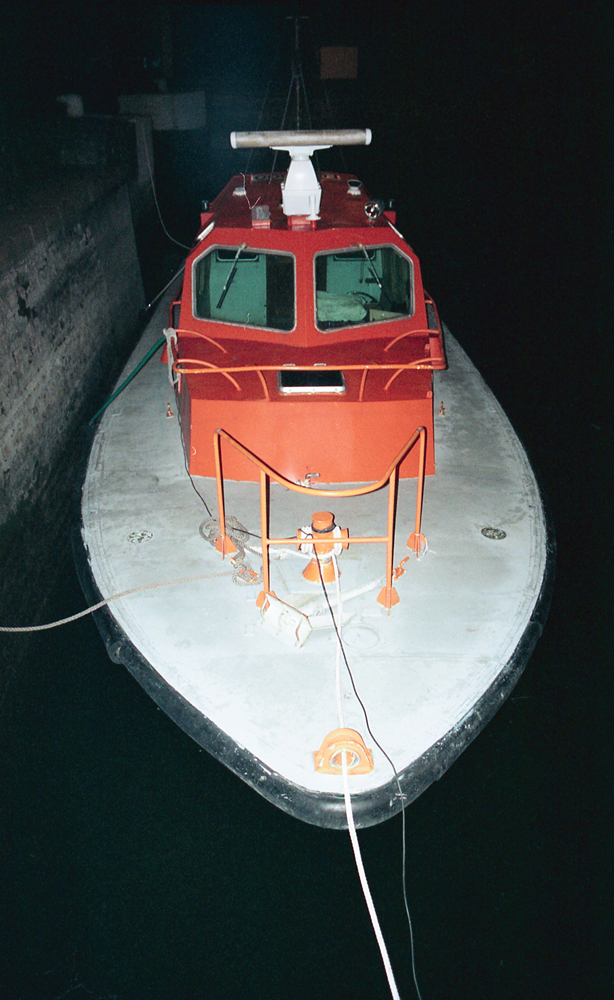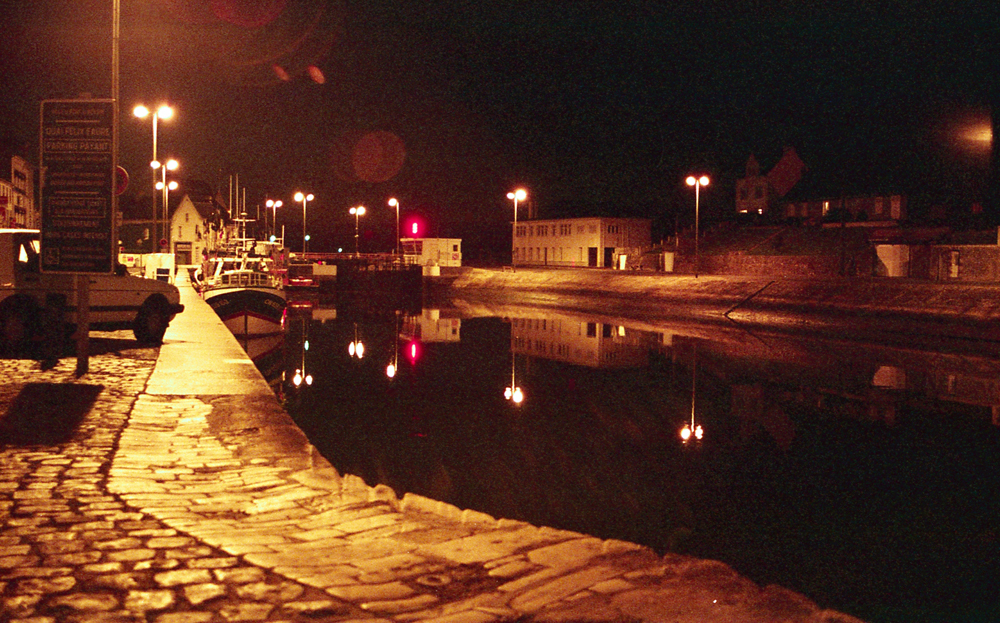 1
01
02
03
04
05
06
07
08
09
10
11
12