Le Mans 1993 - Ayse's Story
Page 4 - Saturday 19th June - Champagne and Pre-Race from the ACO Grandstand
We found our seats easily enough, but to my disappointment they were close to the front and the outside of the lowest of the three tiers of the stand. If it rained during the week-end, I doubted that our seats in the stand would afford us very much protection from the elements, unlike our seats in the Maison Blanche grandstand last year. I was a little disappointed with the seats, but perhaps I expected too much. I was hoping that we would be higher up in the stand, perhaps even on the second tier, which would have given us a wonderful panoramic view of the start/finish straight and the corners at either end of it. Nevertheless, despite the initial disappointment, I have to say that the view was pretty good, and it was near-perfect for the drivers parade.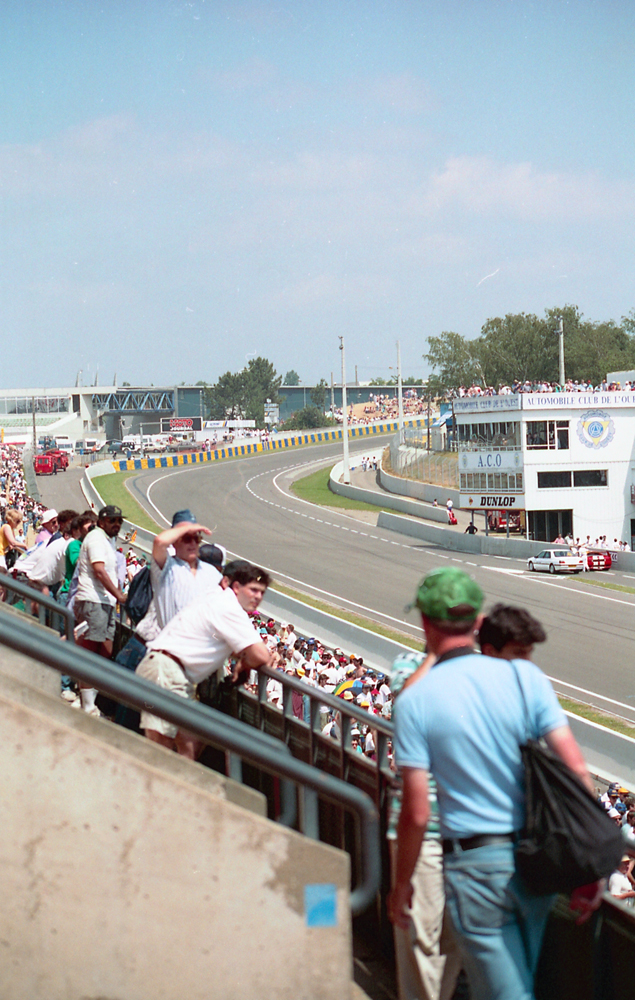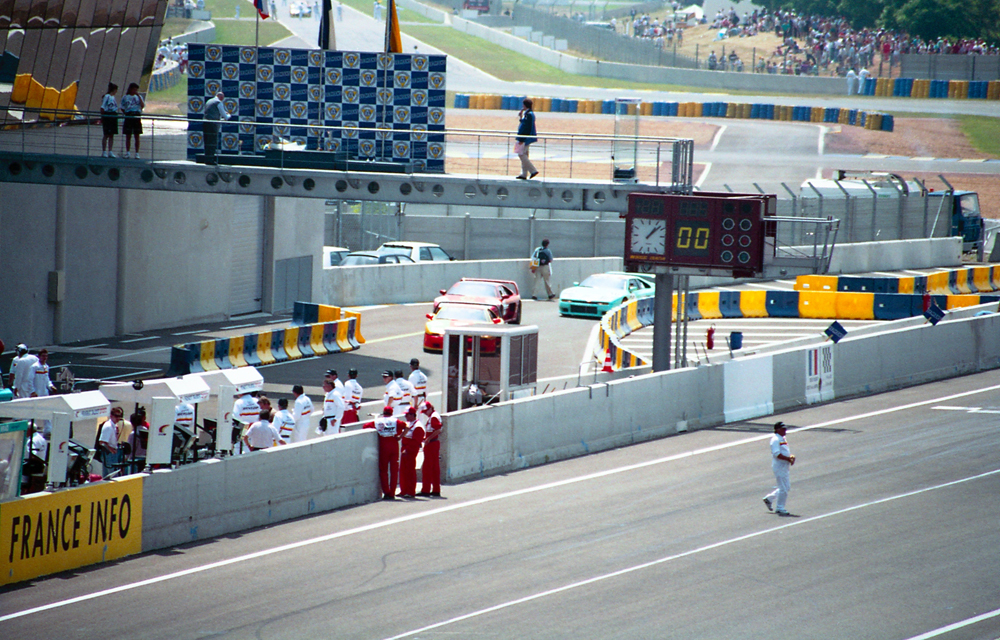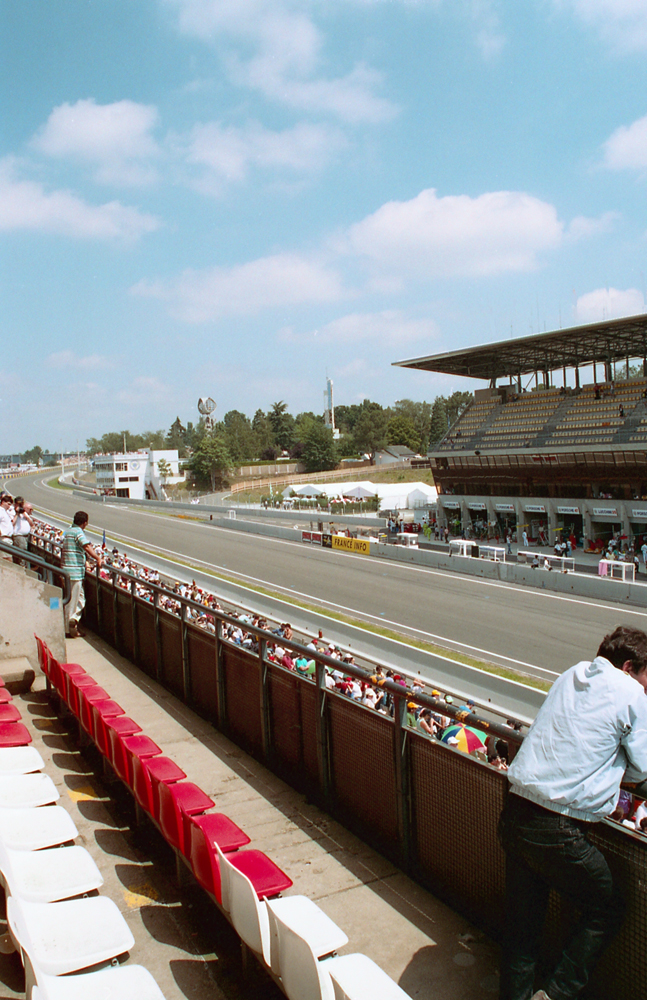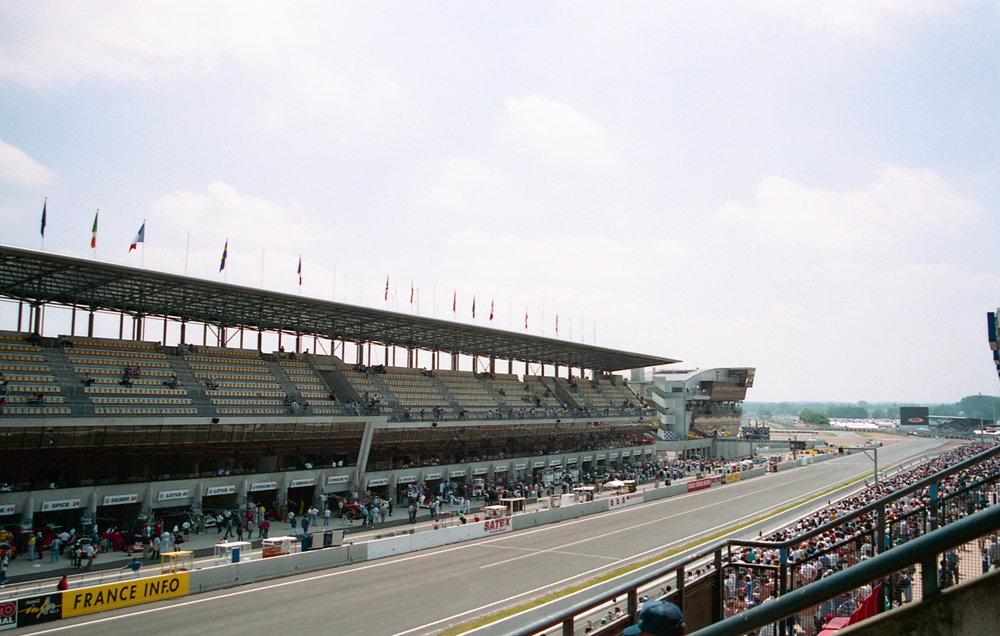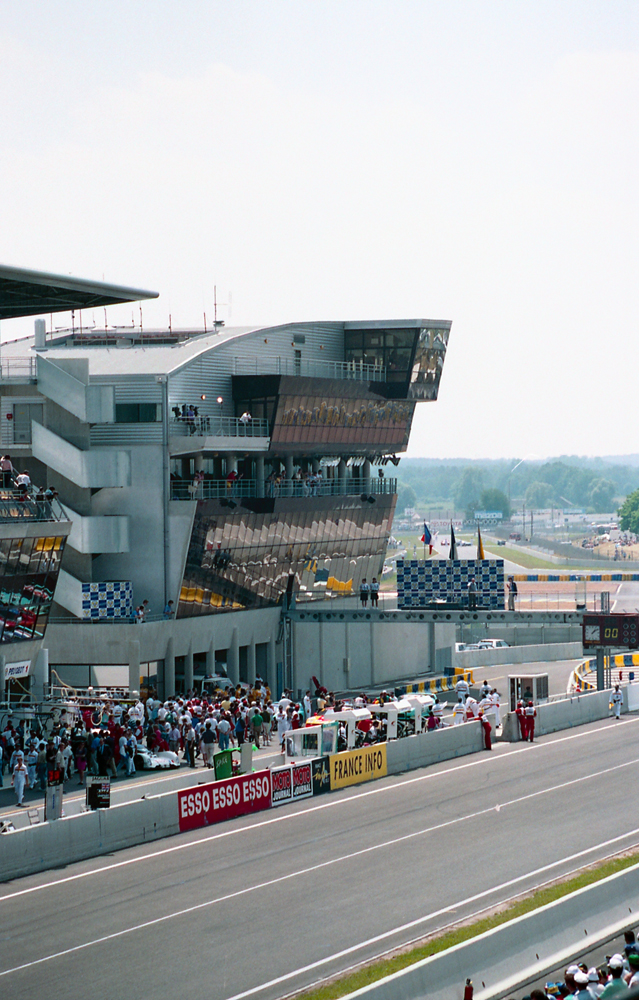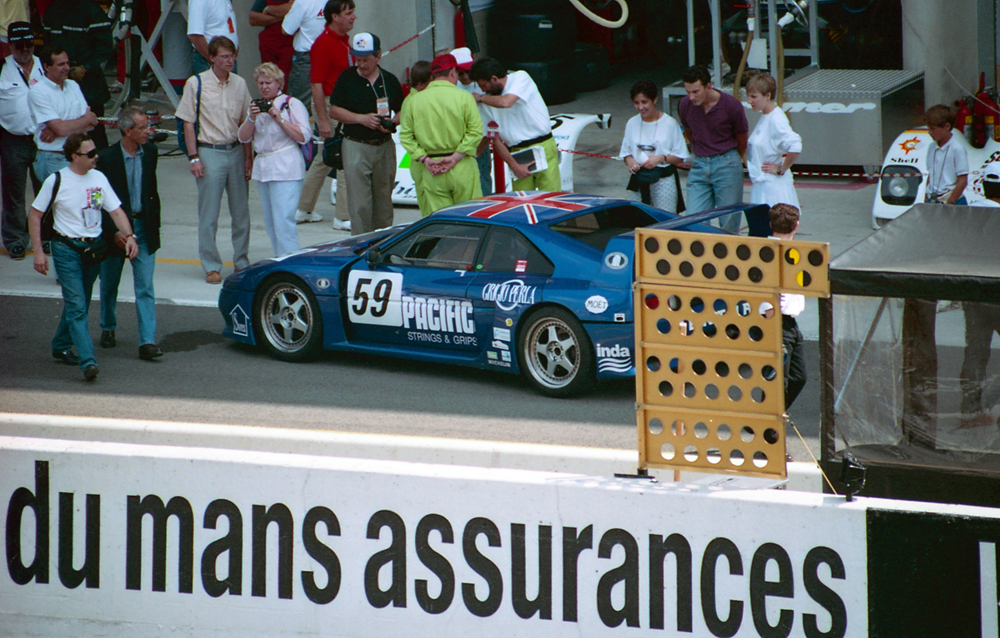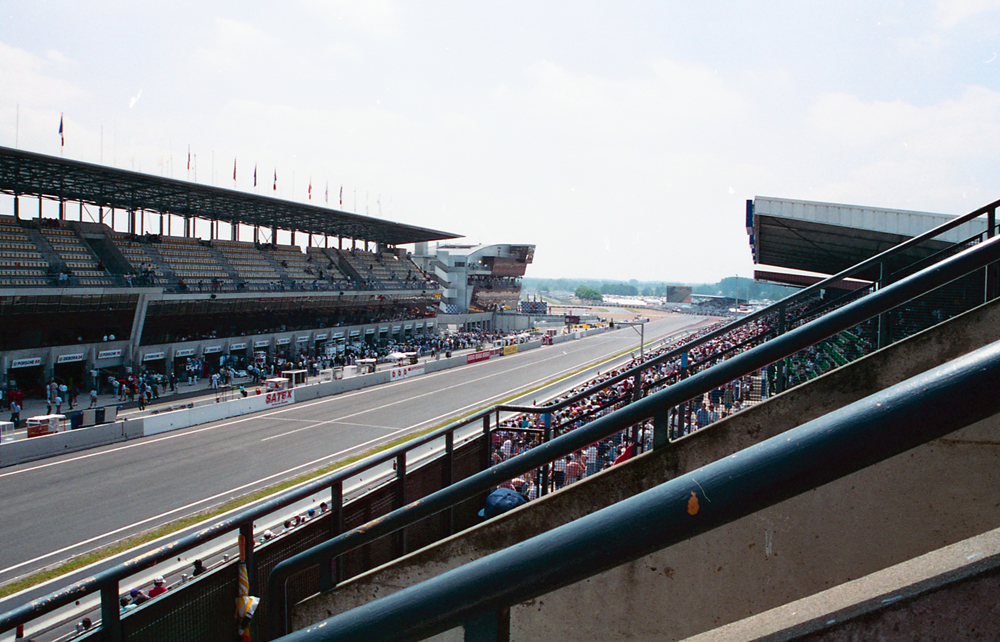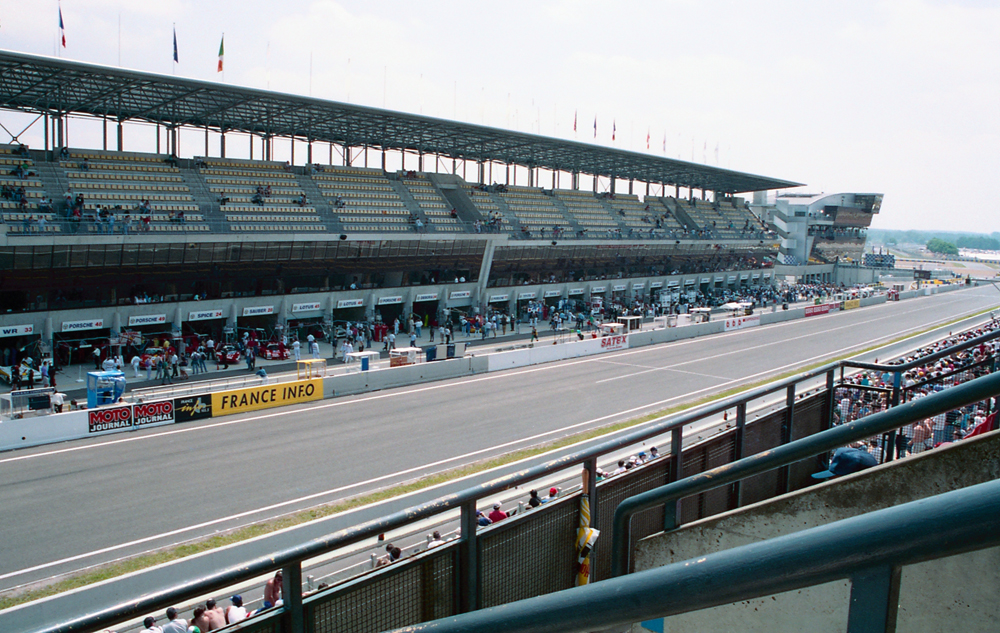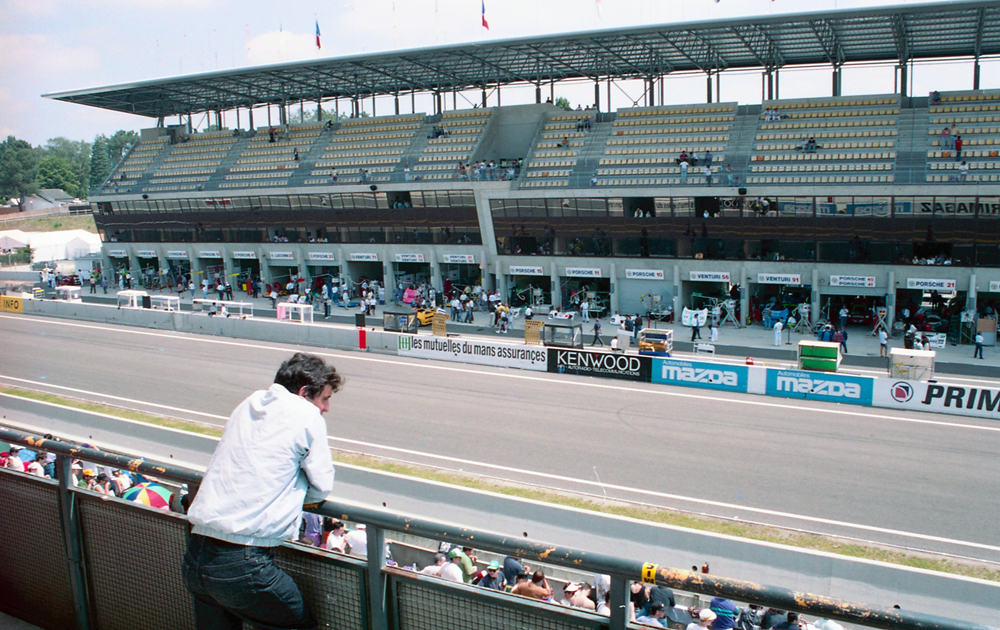 After spending ten minutes or so getting accustomed to our surroundings, Peter and I then wandered off to the shops and stalls for a look around. It was wonderful to be able to do this, in the knowledge that our seats would still be there when we came back! After several years of fighting our way onto the tribunes to secure a place (from which we couldn't move), this was quite a luxury! After a while spent looking around, we headed off to the Mercier stand to try and make that first rendezvous with Ian and his crew. Of course, we took the opportunity to have a glass or two of champagne while we waited! Unfortunately, Ian didn't show at this time, a fact which didn't surprise me enormously as, in my six trips with the team, I think we had only arrived as early as 2.00 p.m. once or possibly twice. I suspect that they were still out on the roads approaching Le Mans at this time.
Having waited for so long (and having indulged in a merguez while we did!), the driver parade was well under way by the time Peter and I decided to head back and take up our seats again in the grandstand. The tribunes were as always well packed by this time, and even the seats in the seemingly unloved pits grandstand were beginning to fill up. We only caught the last ten minutes or so of the parade, which was a shame, although I did manage to get some particularly good shots of the drivers of the six leading Peugeots and Toyotas, together with several other notables, including my first real sighting of the famous Hawaiian Tropic girls. Alan Matheson - eat your heart out! The advantage of these grandstand seats was that we had a brilliant view of the cars as they were assembled on the grid, and then as they moved off on the pace lap. This view was far, far better than I had ever managed before from the tribunes.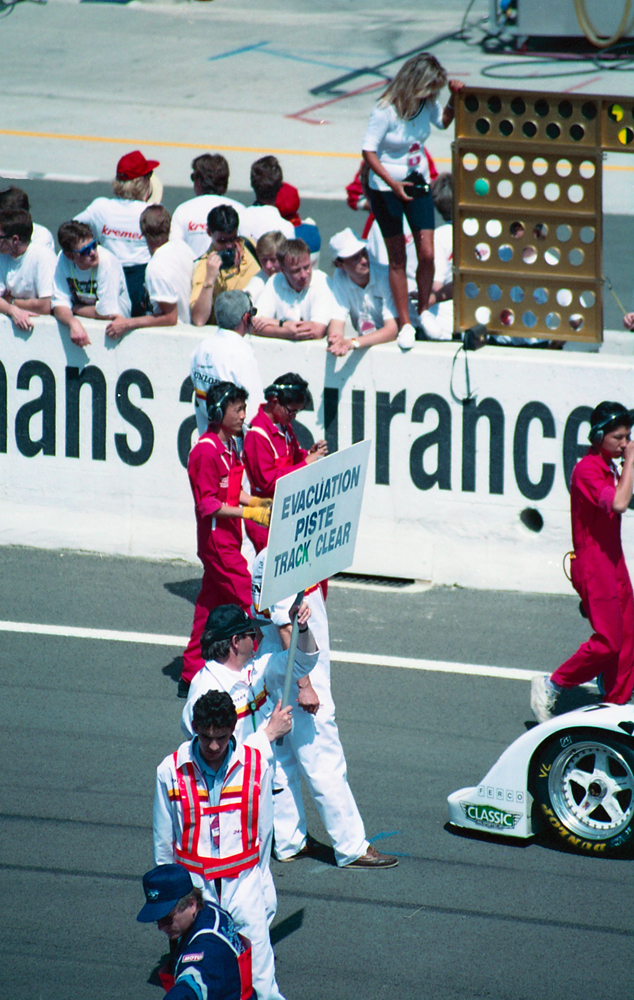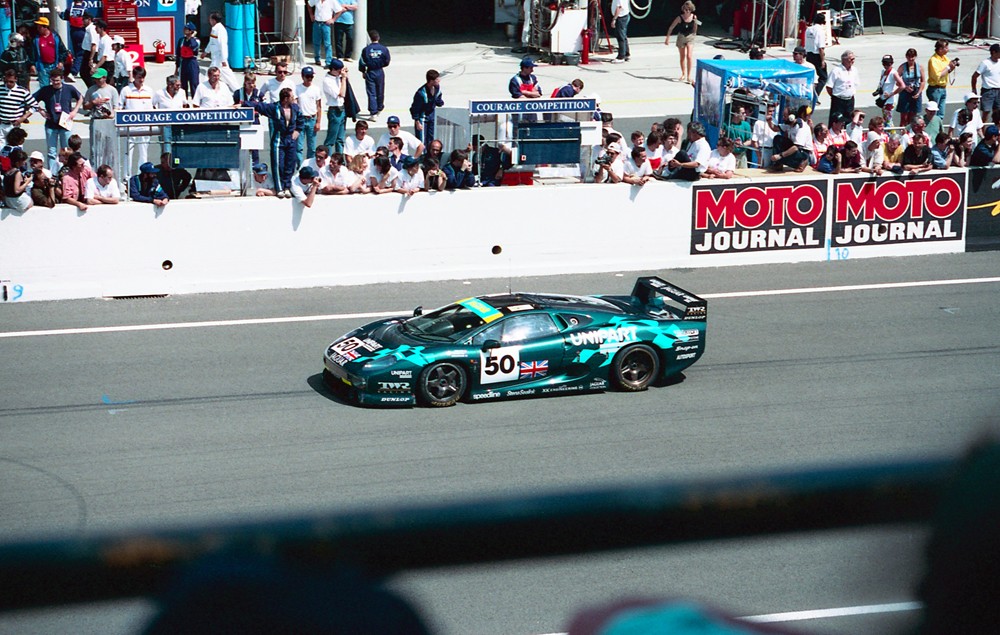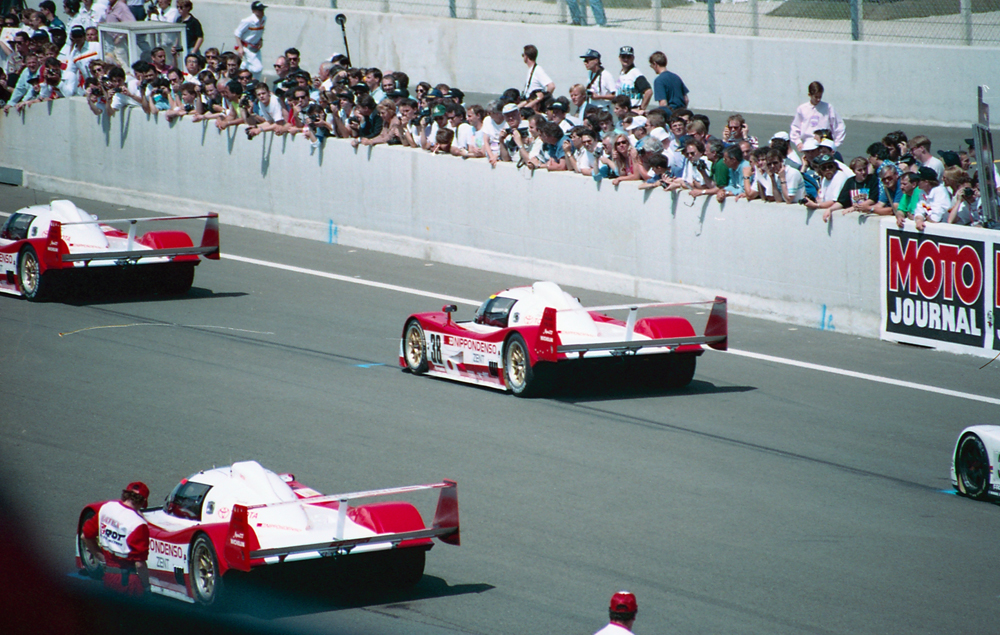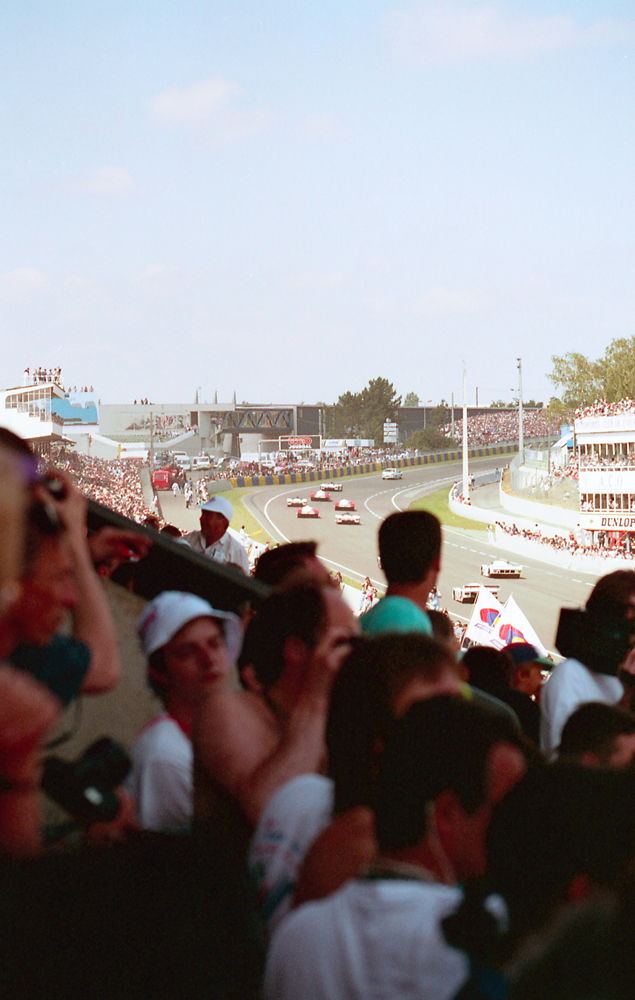 1
01
02
03
04
05
06
07
08
09
10