Le Mans 1993 - Ayse's Story
Page 8- Sunday 20th June - In the Sun at Arnage and Indianapolis
Martyn and Ian returned to the circuit from their hotel at around 7.00 a.m. (sans Carole, who was very sensibly getting some more rest!), and we met up on the tribunes in front of the Jaguar pits, as we had planned the night before. After watching awhile from here, and after grabbing a cup or two of coffee, Ian treated Peter and myself by chauffeuring us out to the corners at Arnage and Indianapolis.
If you can recall my recollections of the 1986 race, you will remember that the team made the trip to Arnage and Indianapolis on that occasion, my first of course. Since then, we hadn't returned to this fabulous complex of corners - until now. I had in fact pestered Ian for several years to go back, and we had finally made it. It is a marvellous location to watch the race from, especially in the sunshine which was already streaming down, even at this early hour. If I was forced to watch the race from just one place, and one place only, this particular vantage-point would be right at the top of my list! You see the cars as they thunder into the first right-hand bend (which is a very quick corner, almost flat), and then it is hard on the brakes for the ninety degree left at Indianapolis. The cars then squirt down a short straight section to the ninety degree right at Arnage (not all that far distant from Le Belinois), before blasting off towards the Porsche Curves. This sequence of corners presents a number of opportunities to the photographer, although I suppose it was inevitable that, since my last visit there in 1986, the viewpoint would have been marred by the seemingly ever-present debris fencing. Nevertheless, it was a very welcome change from the usual diet of tribunes, Dunlop and the Esses!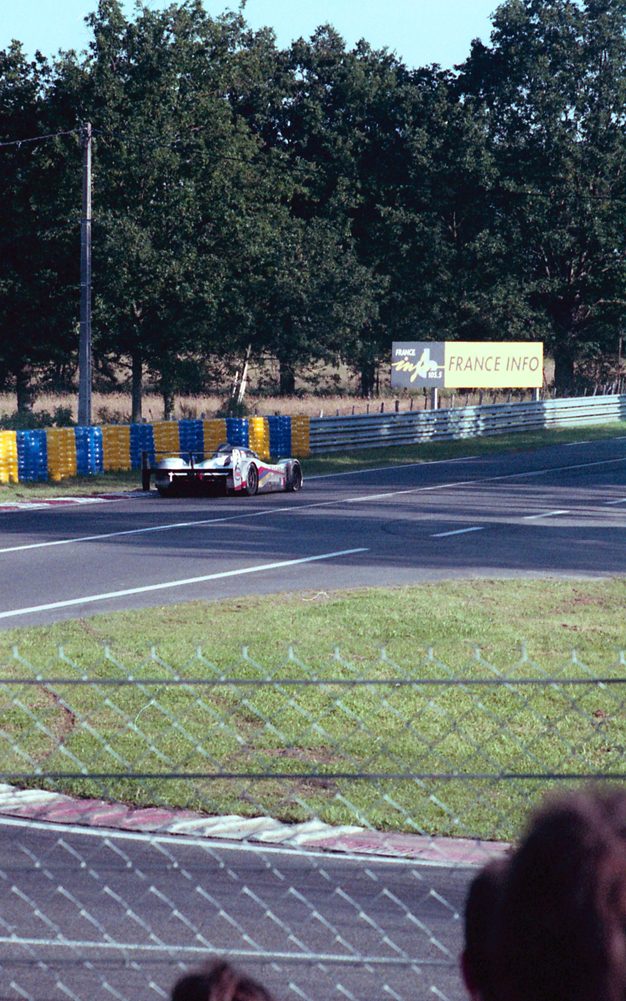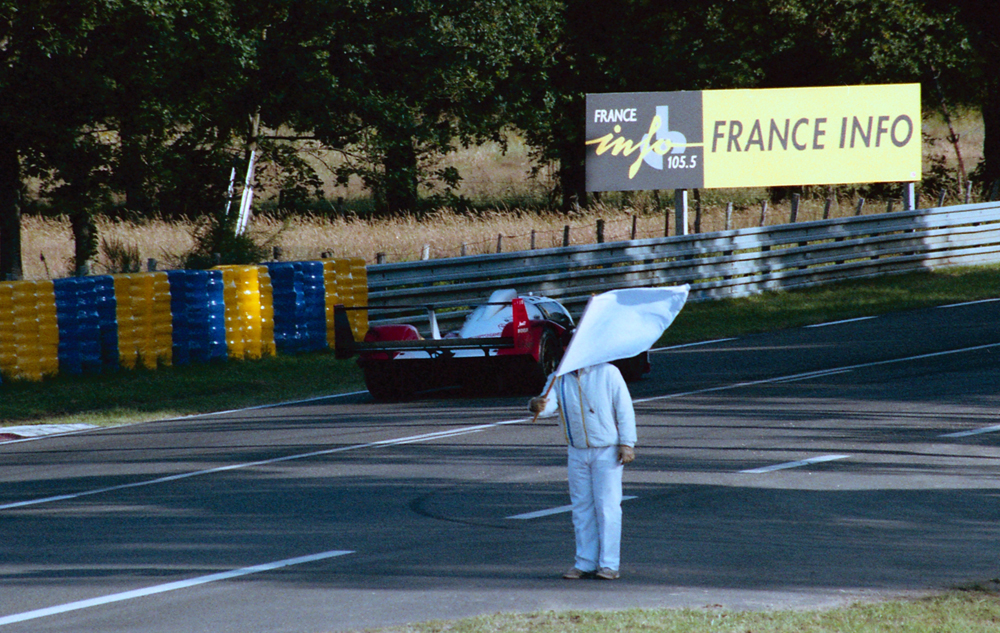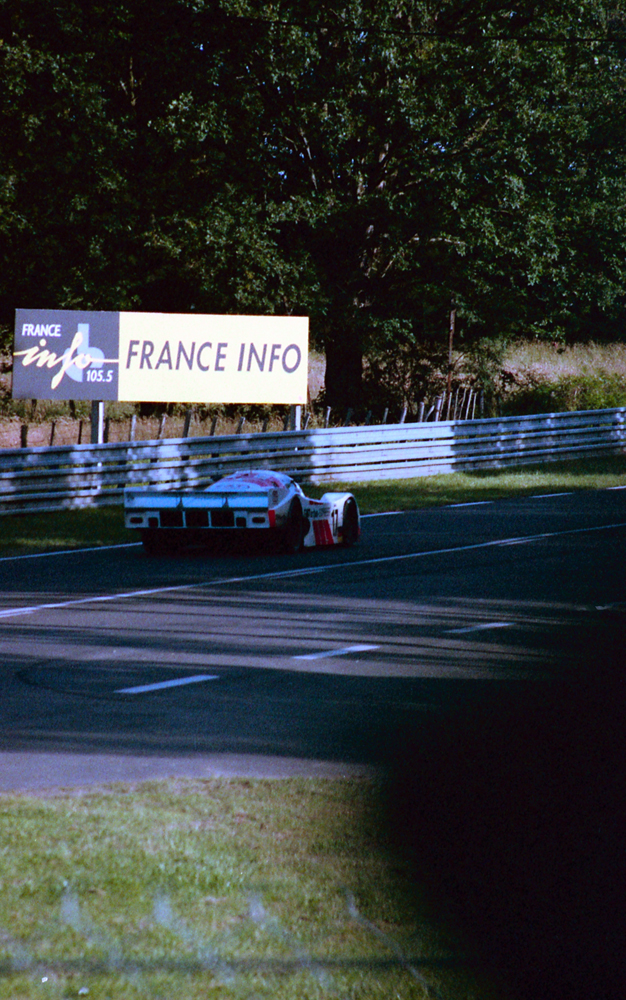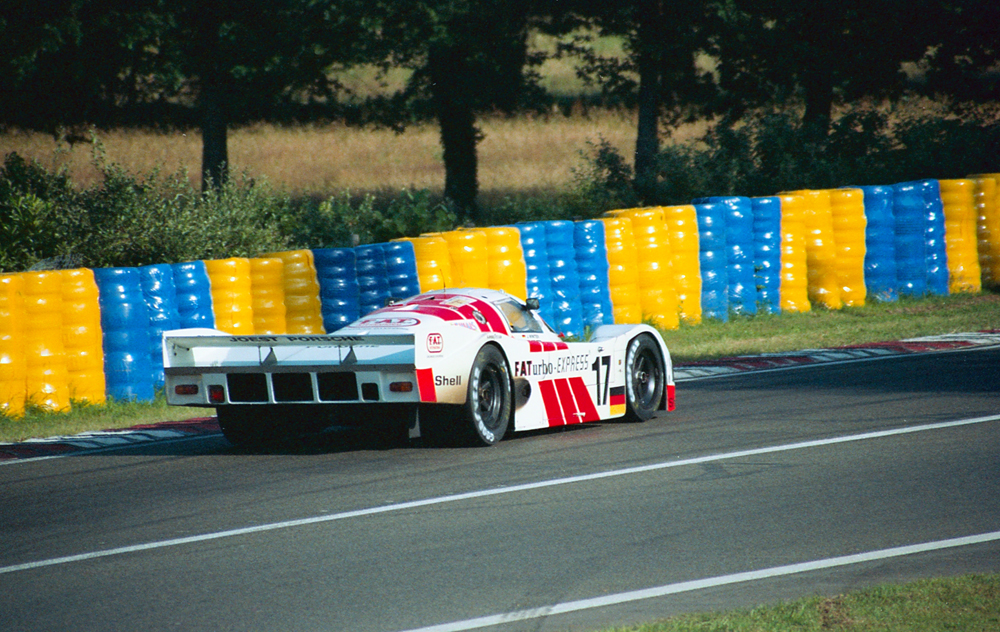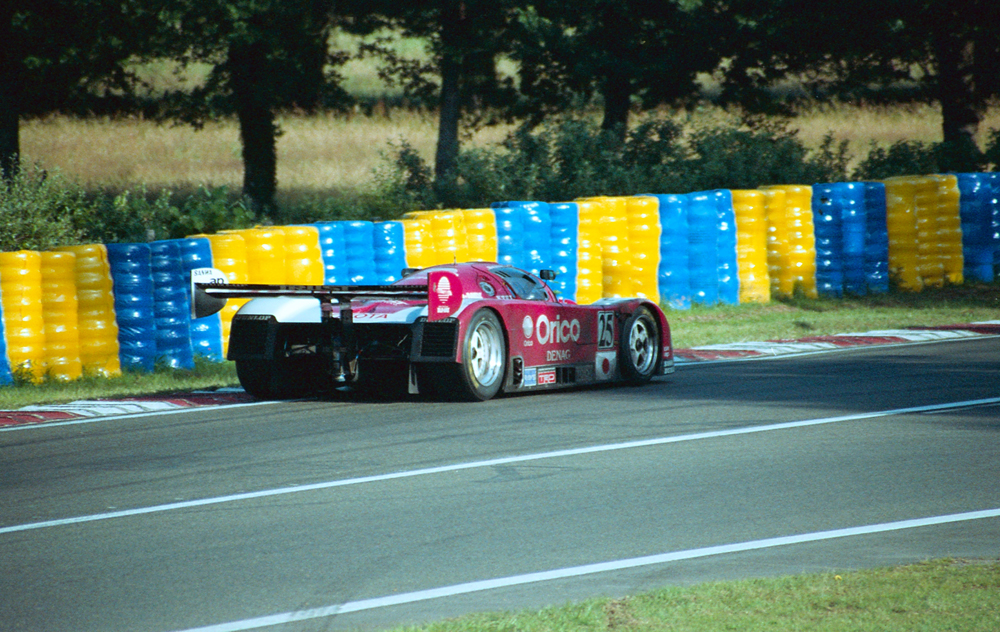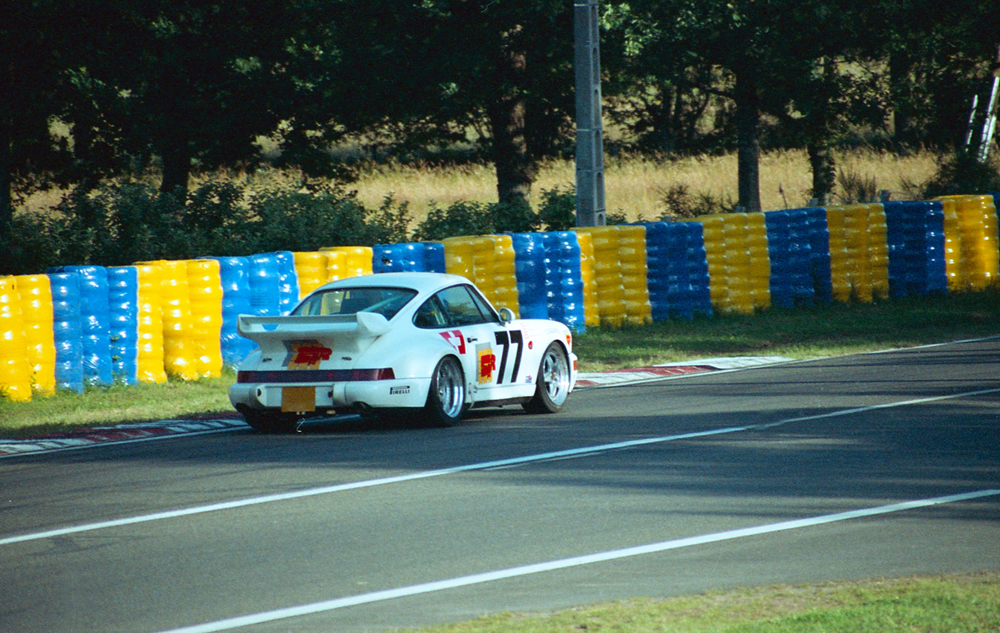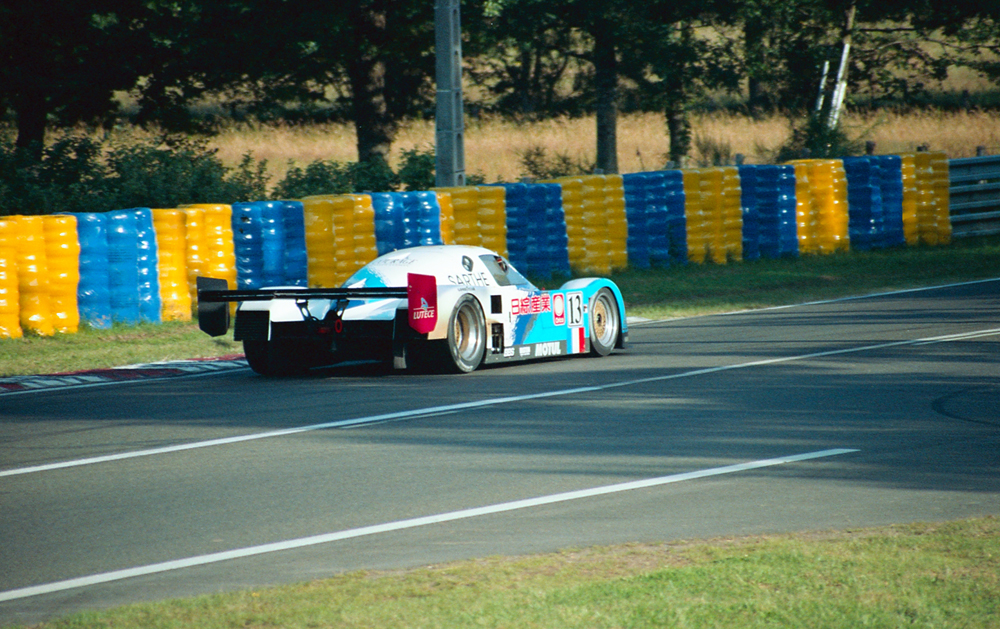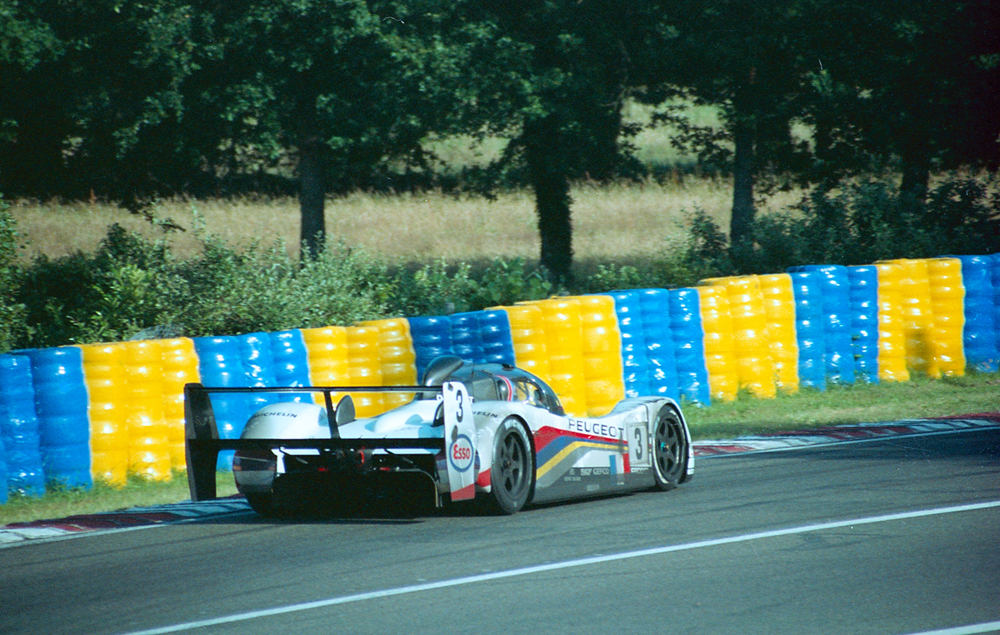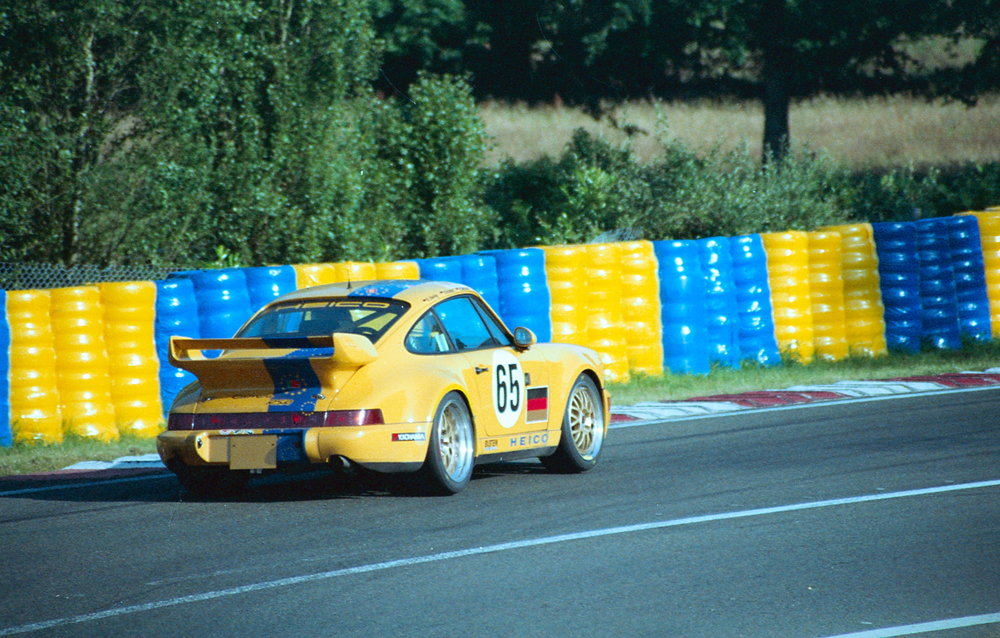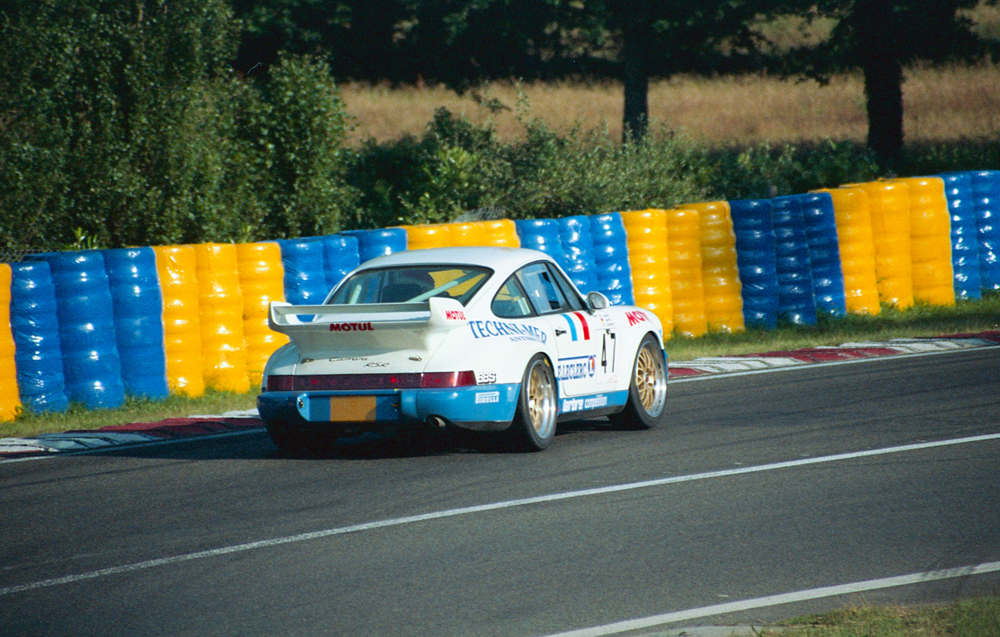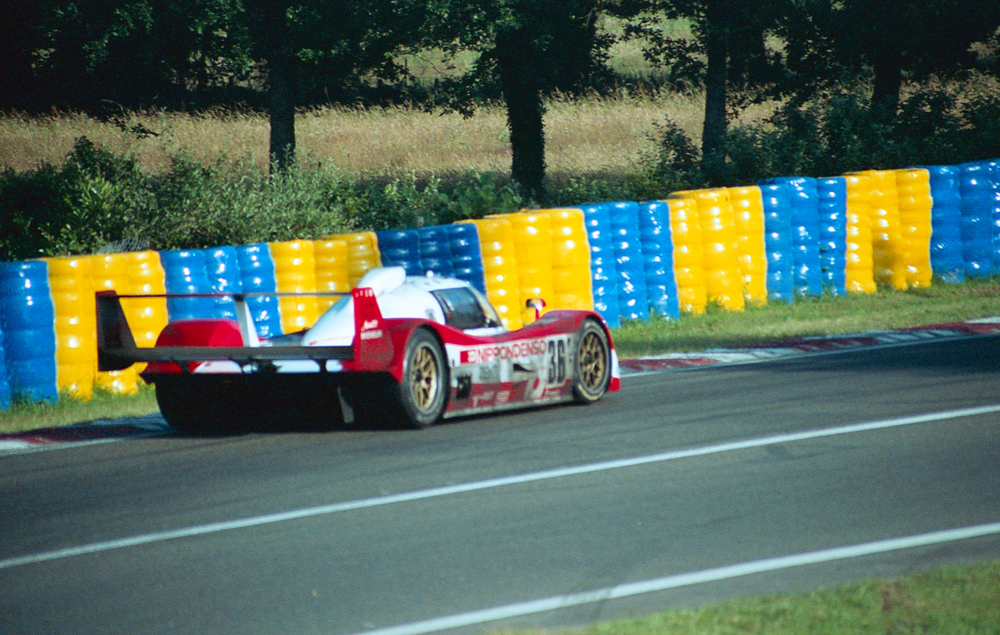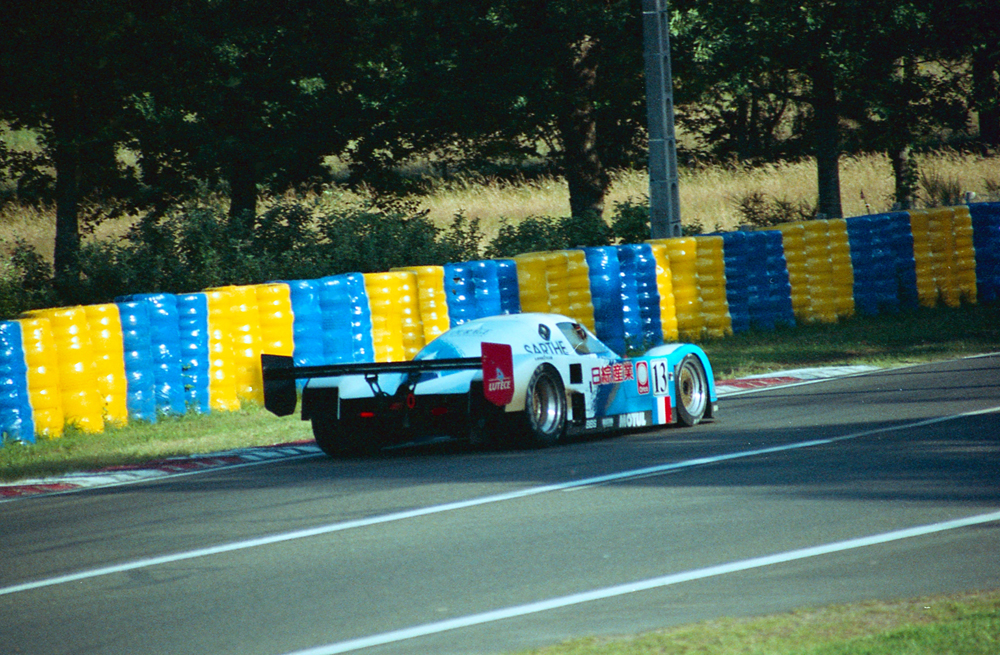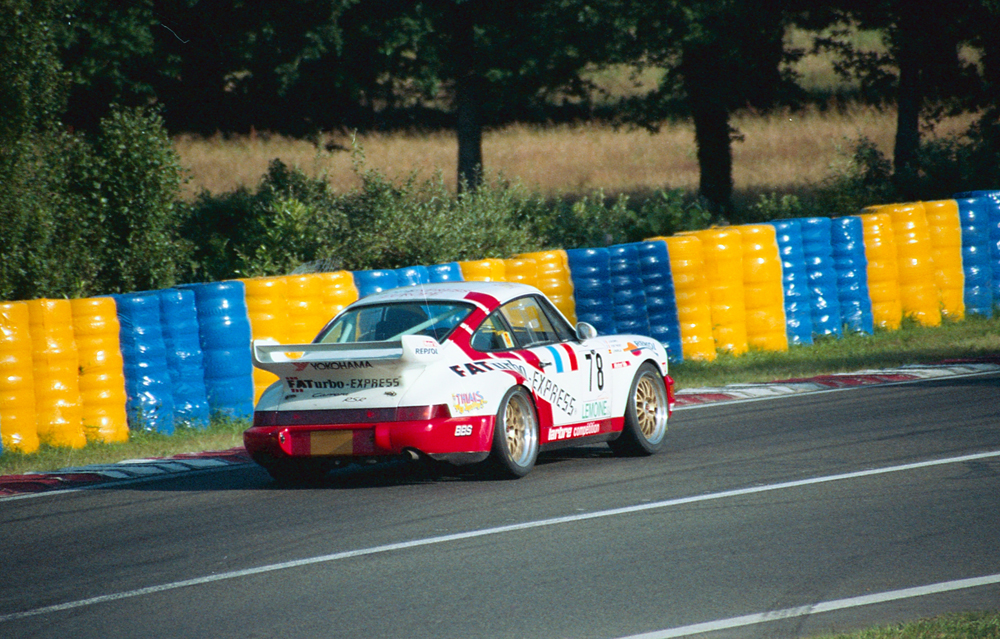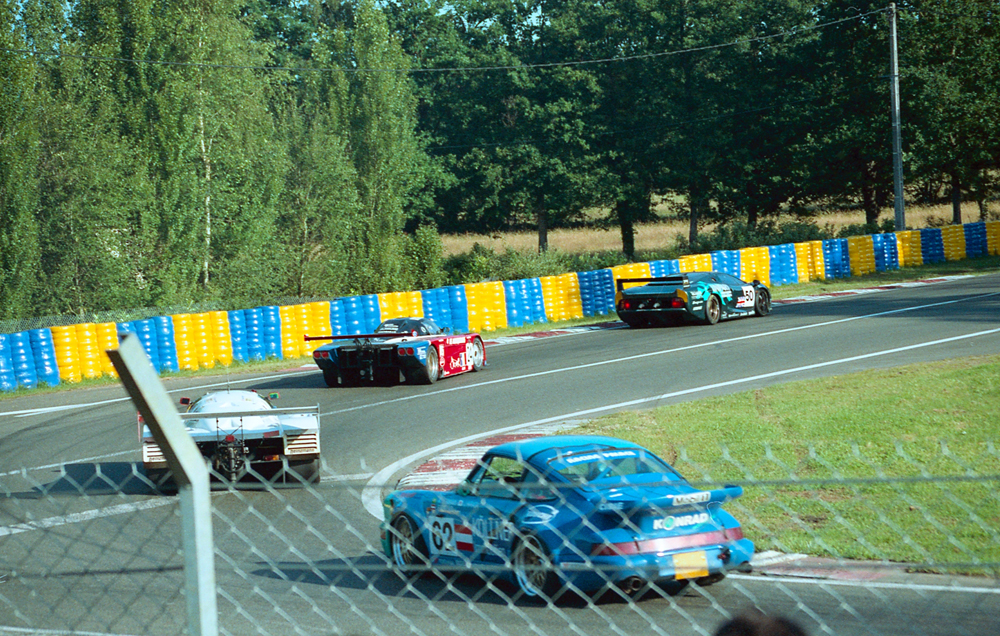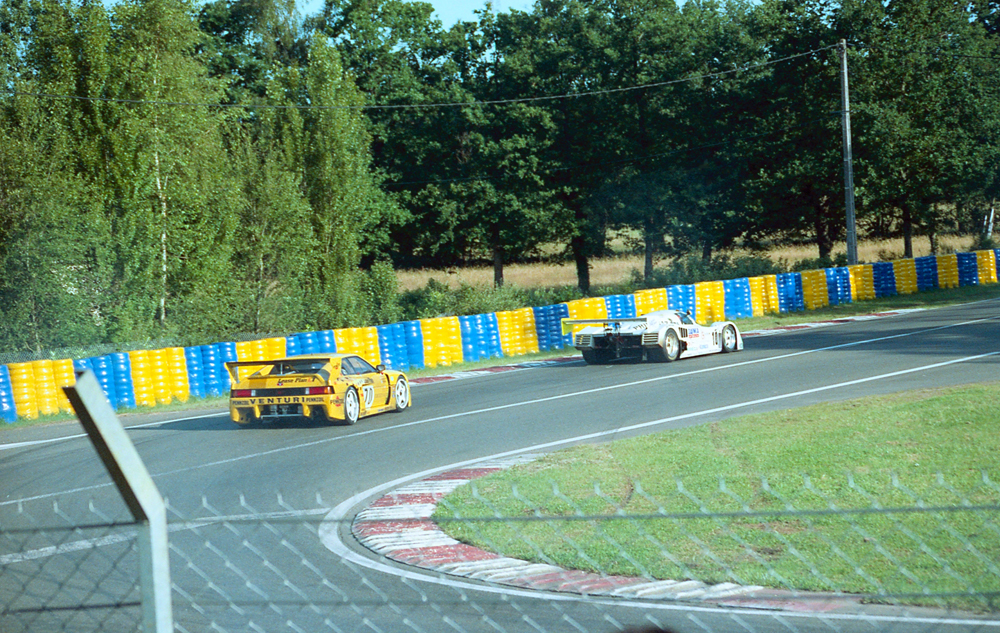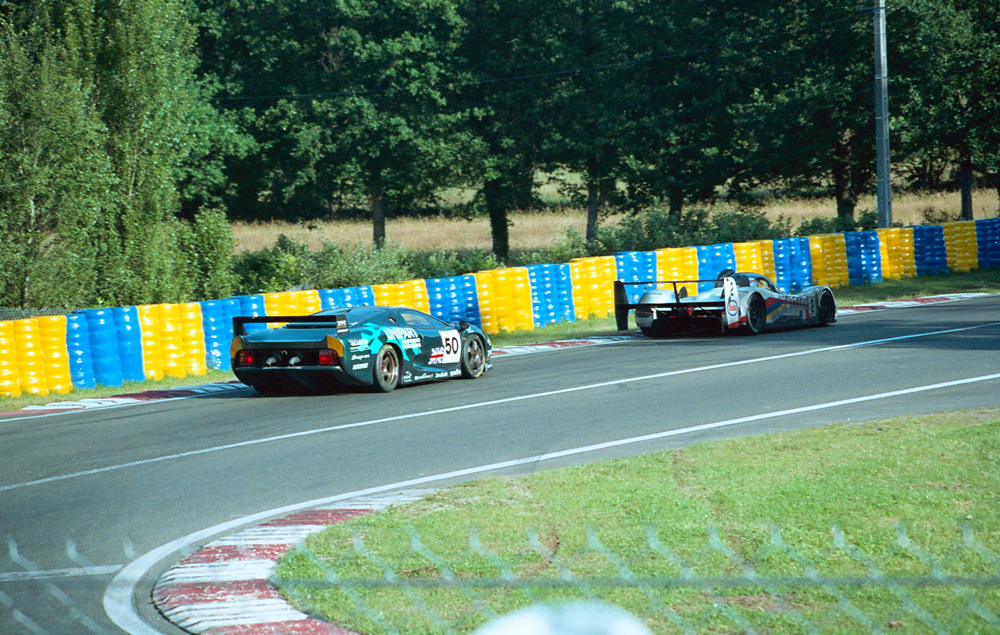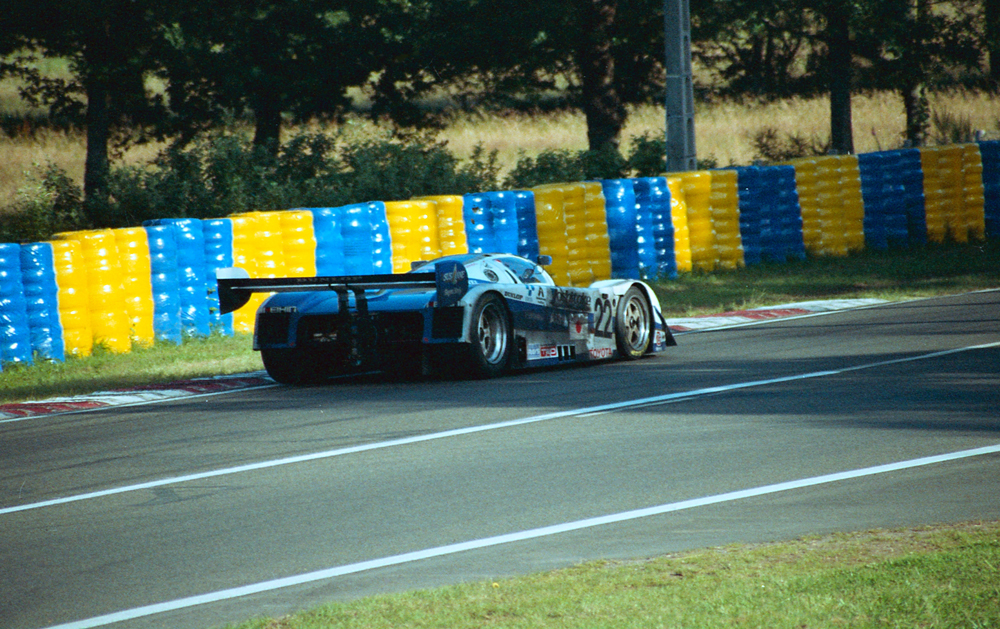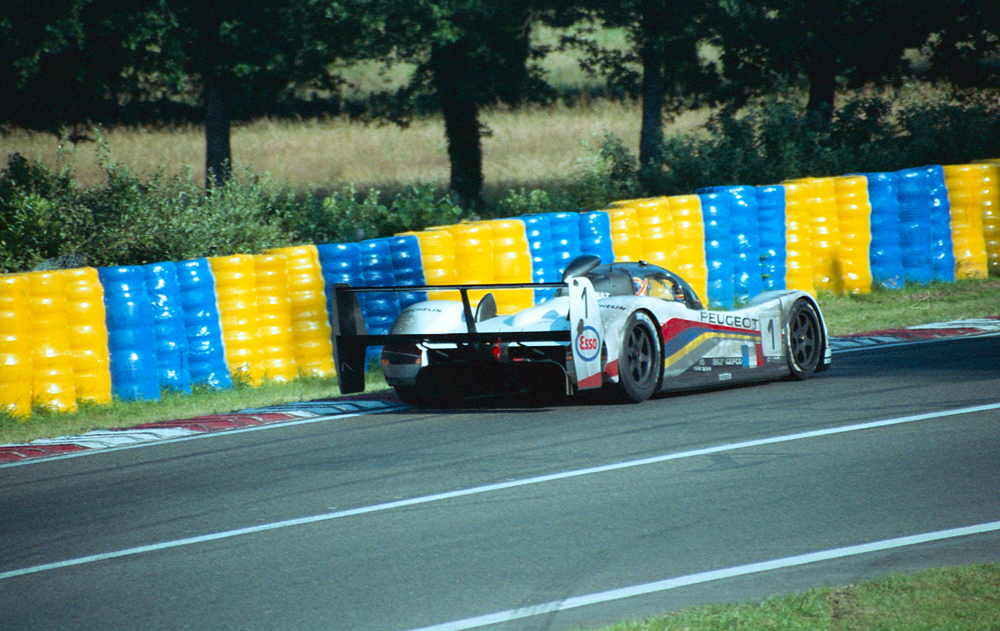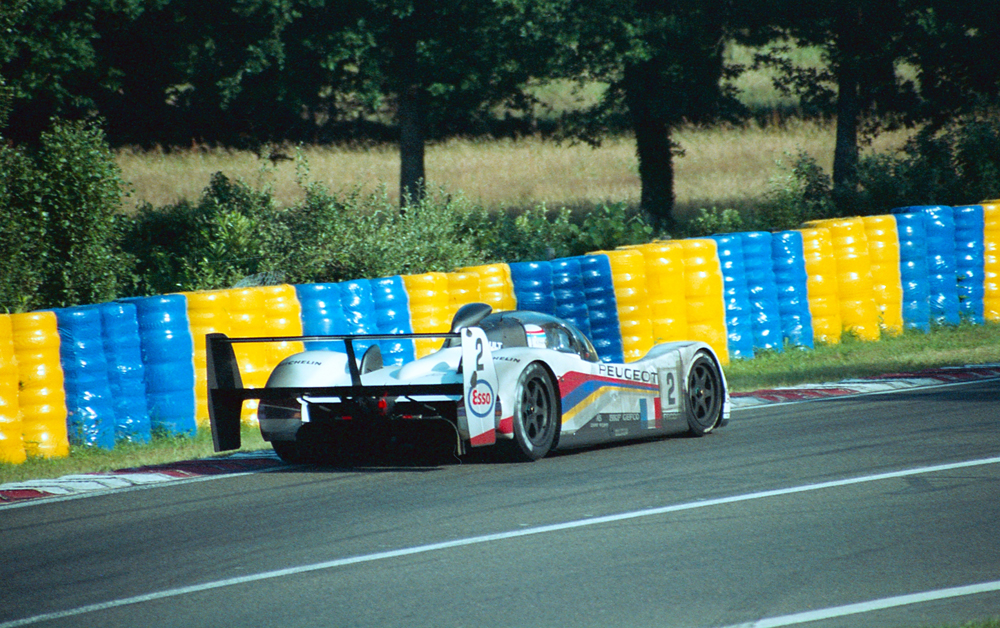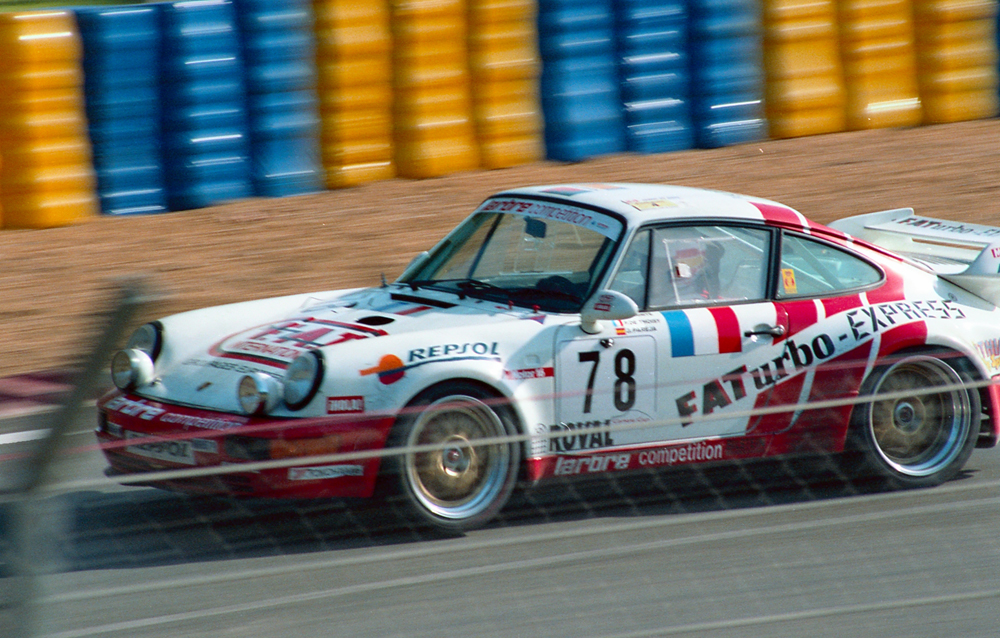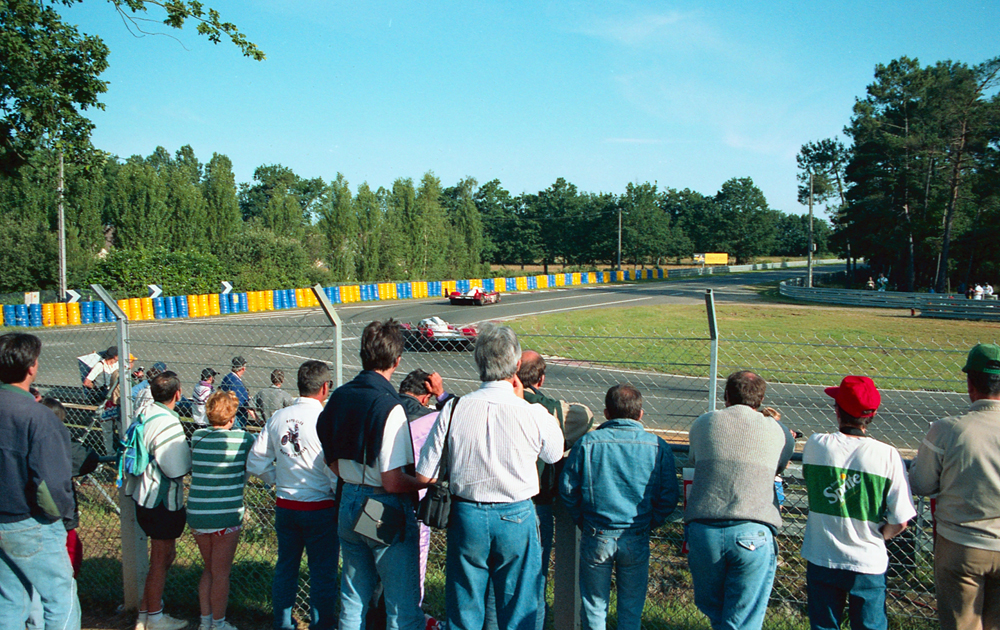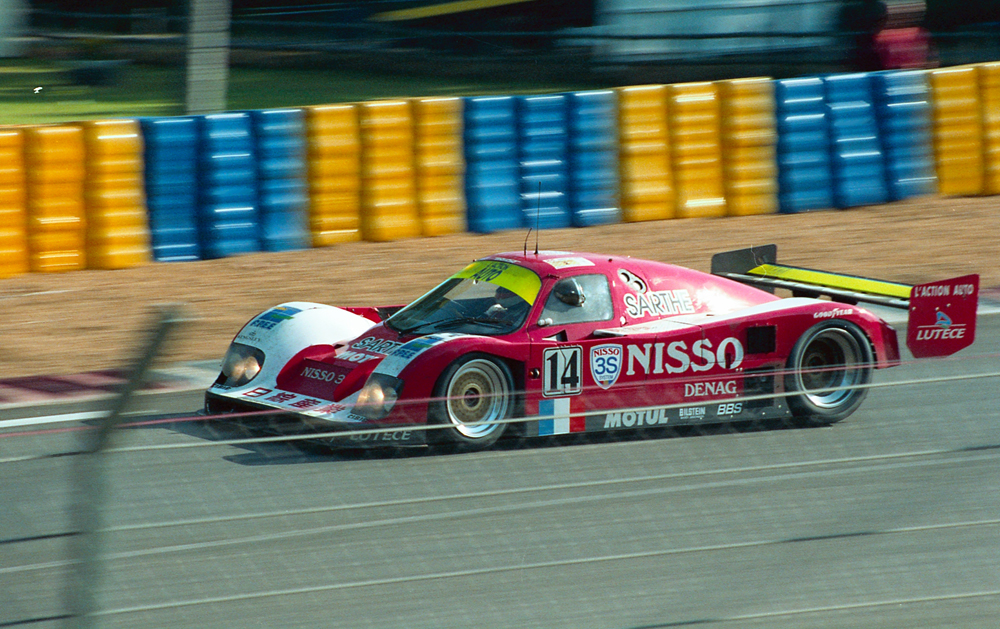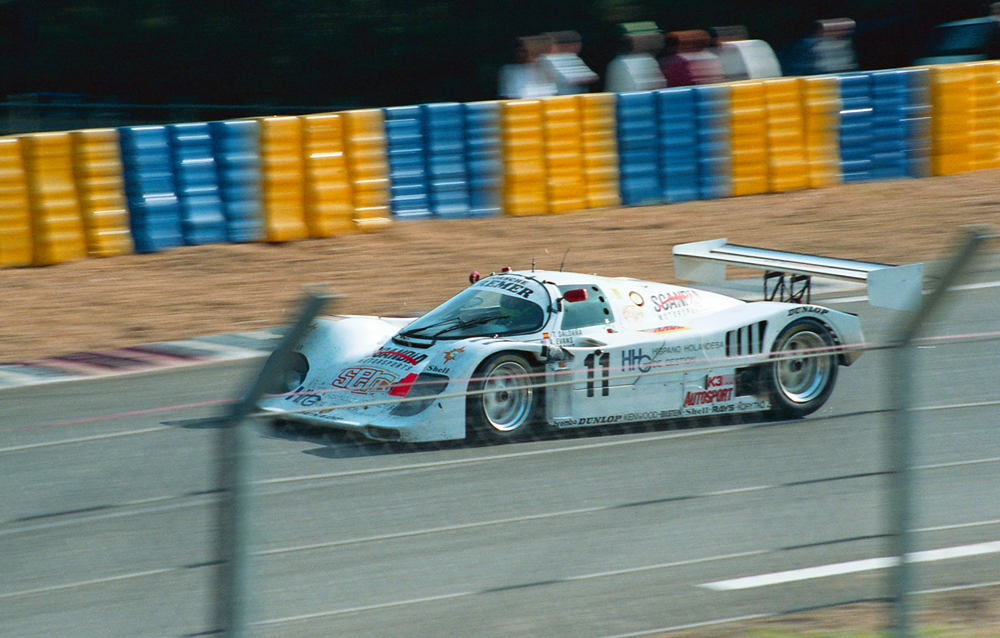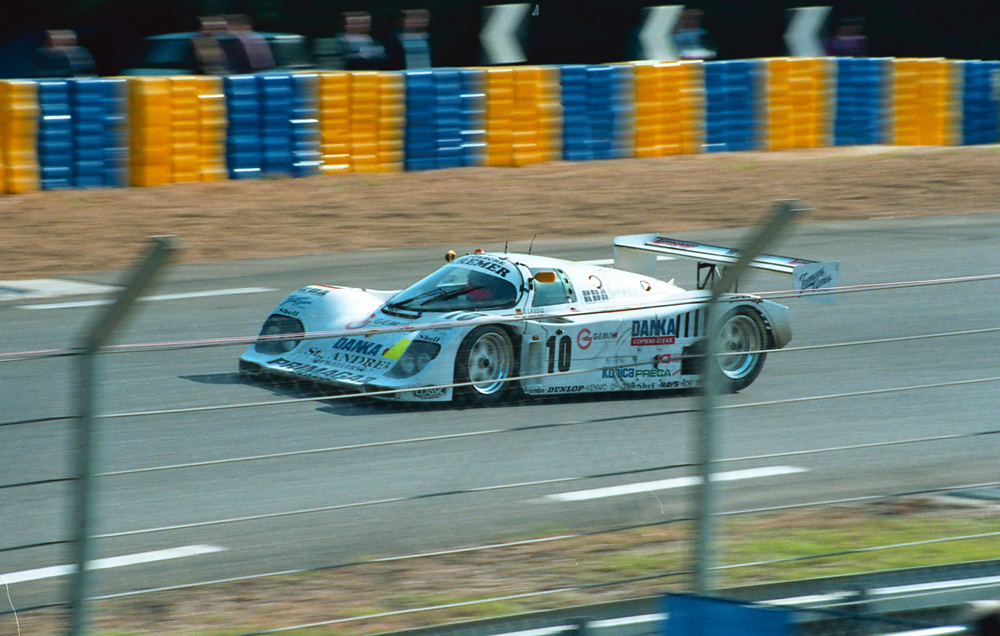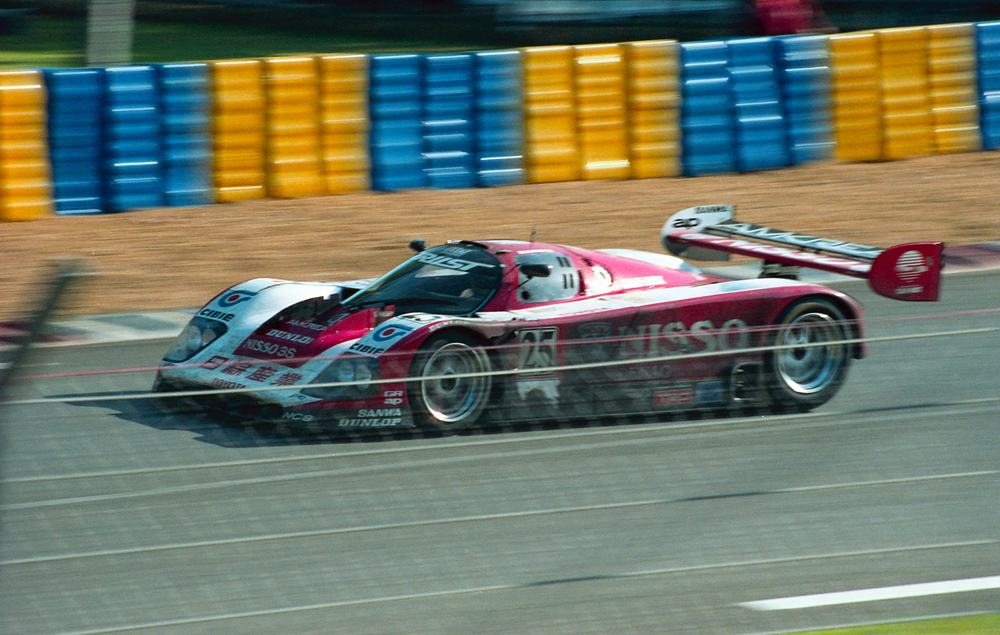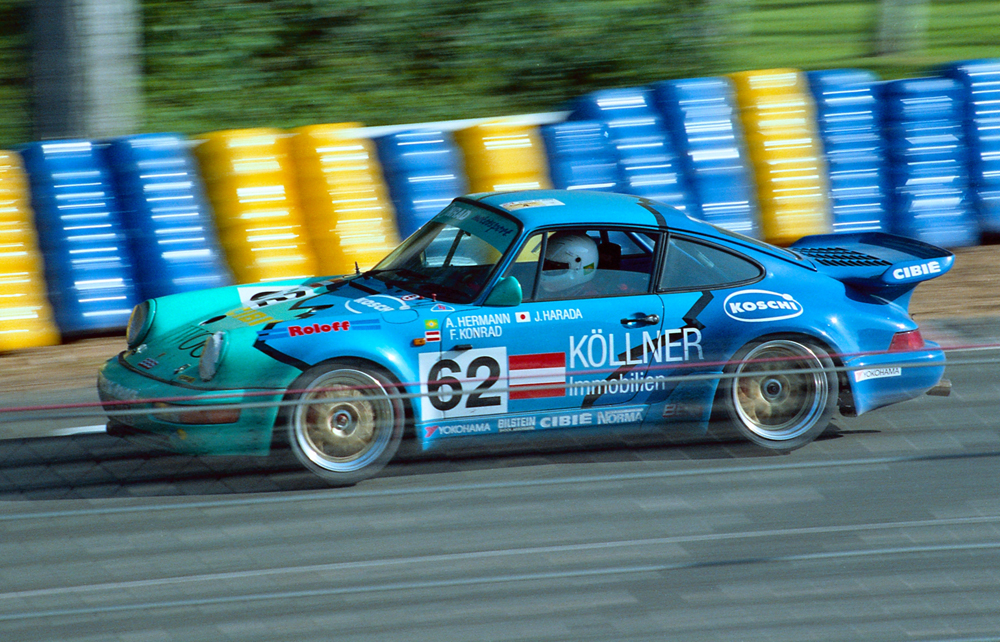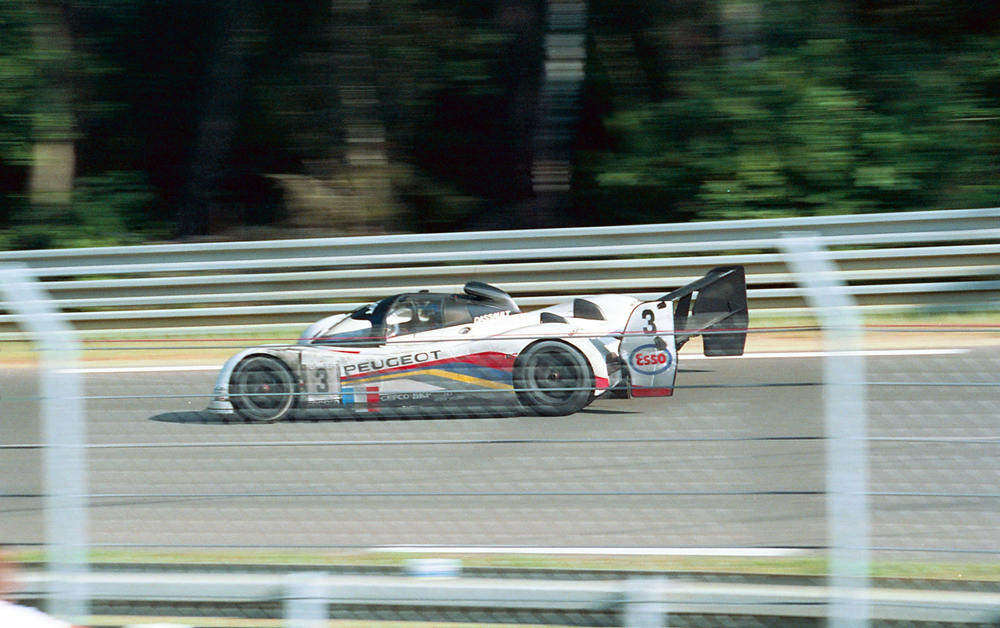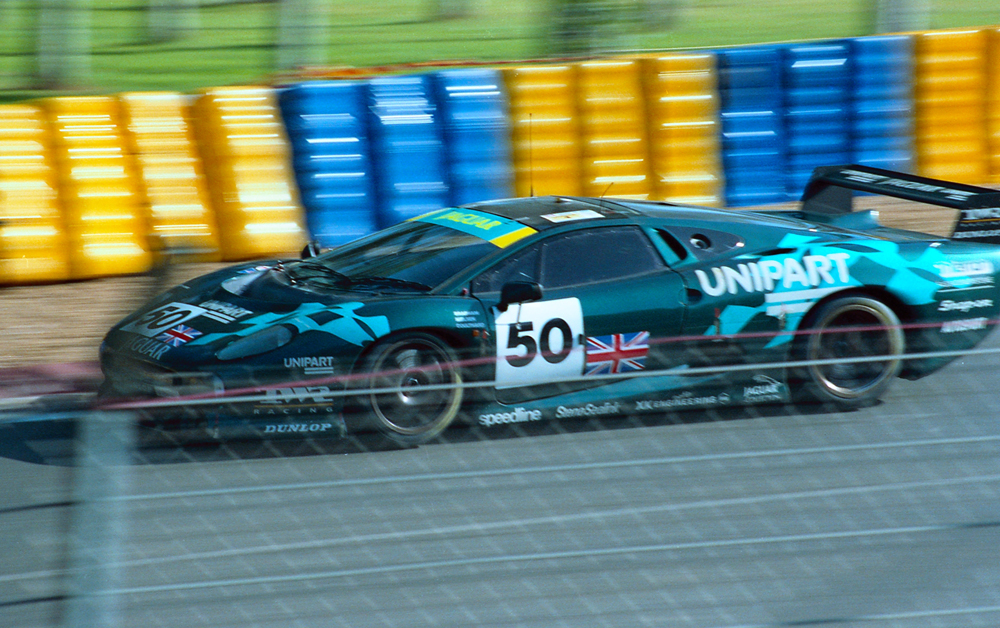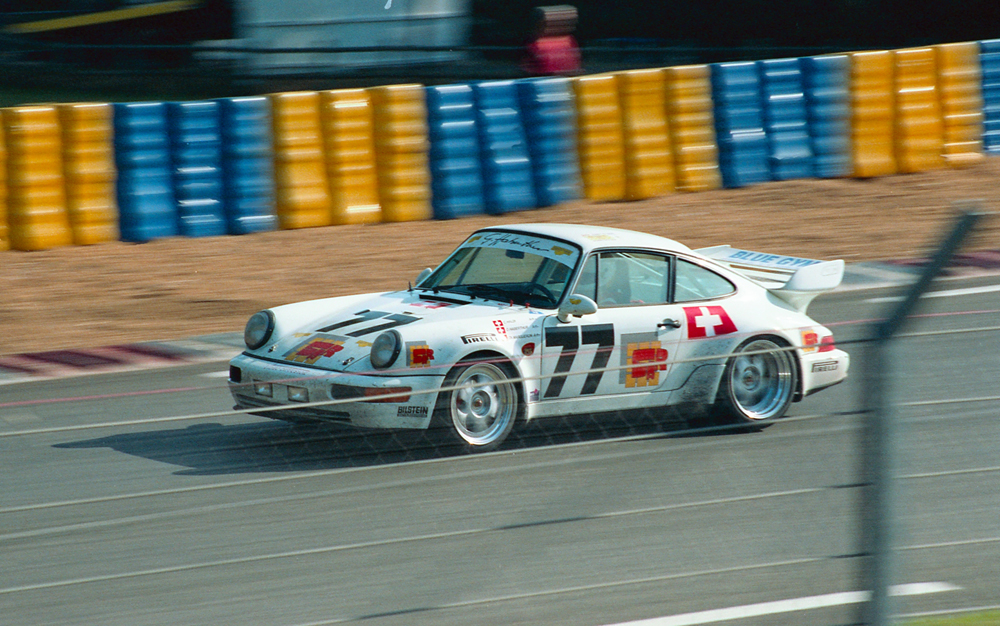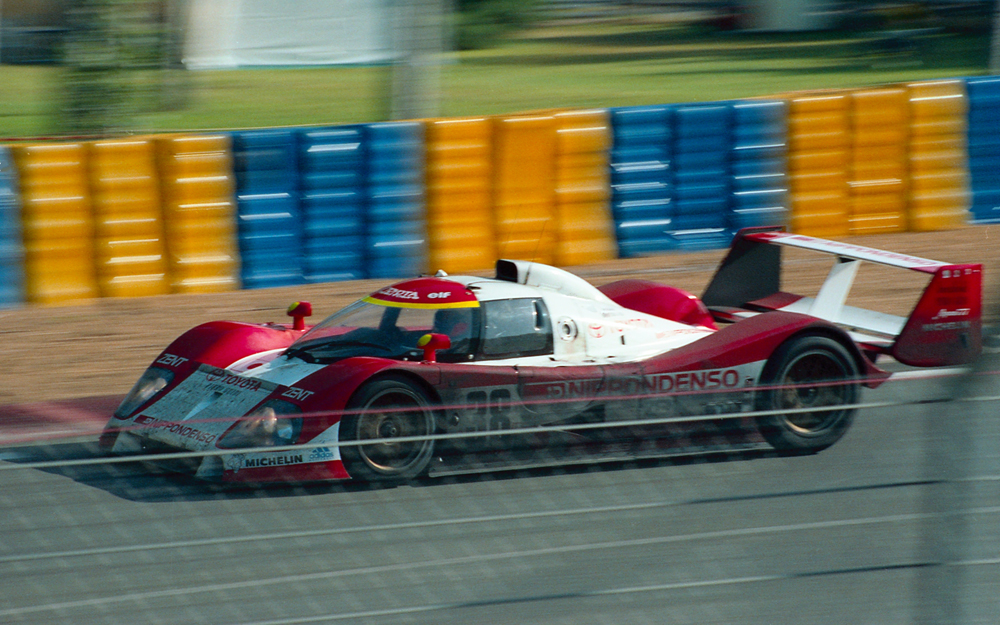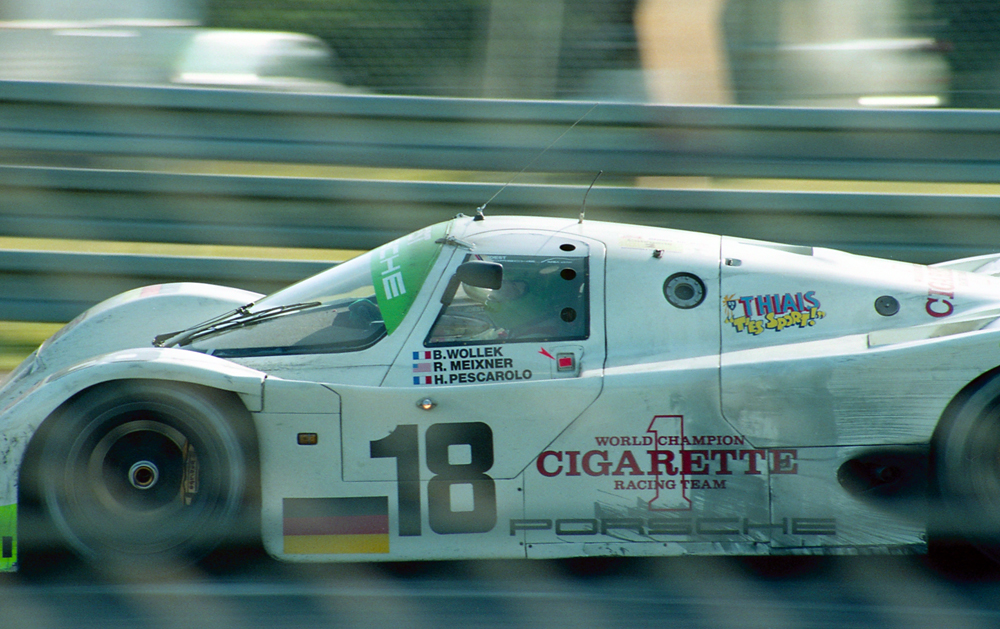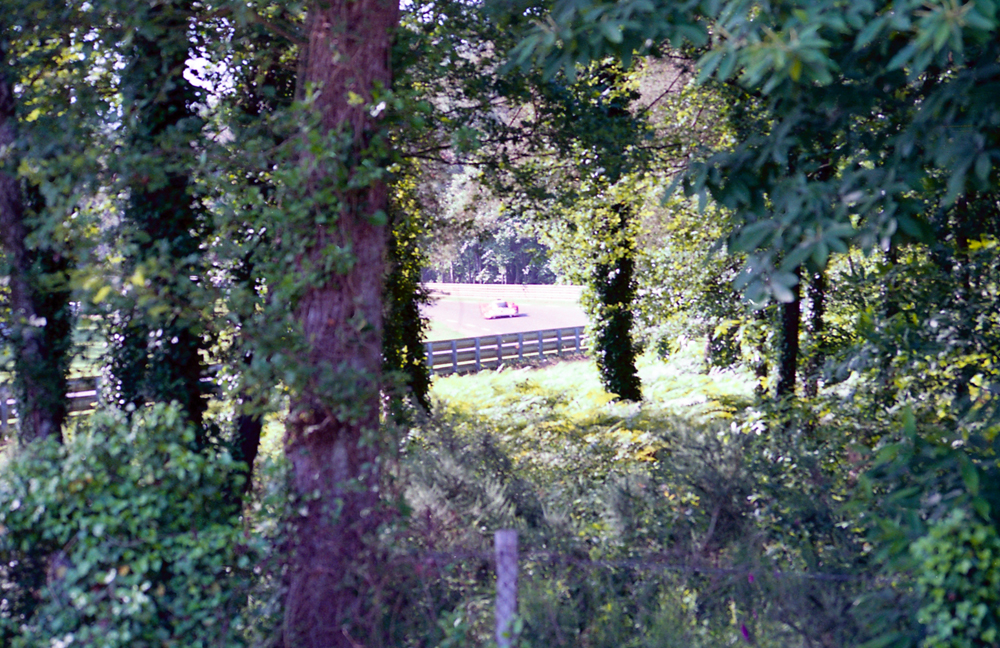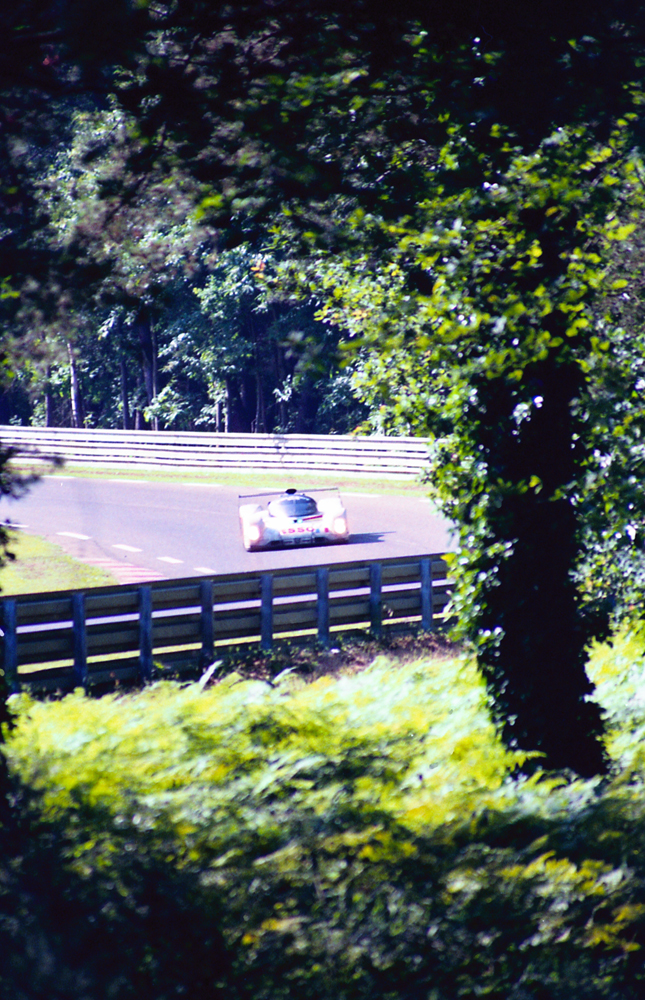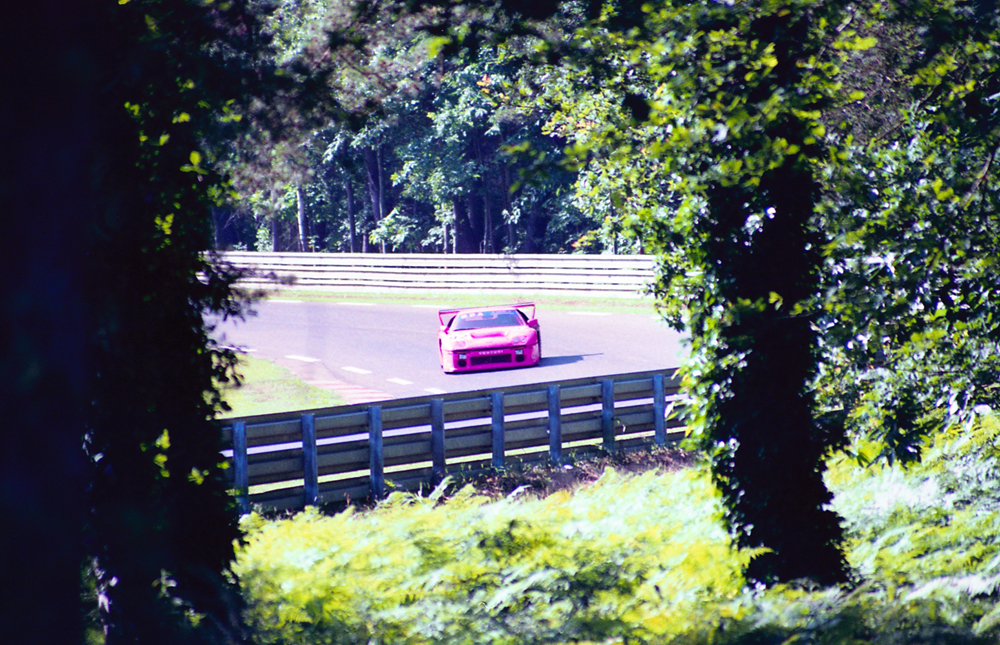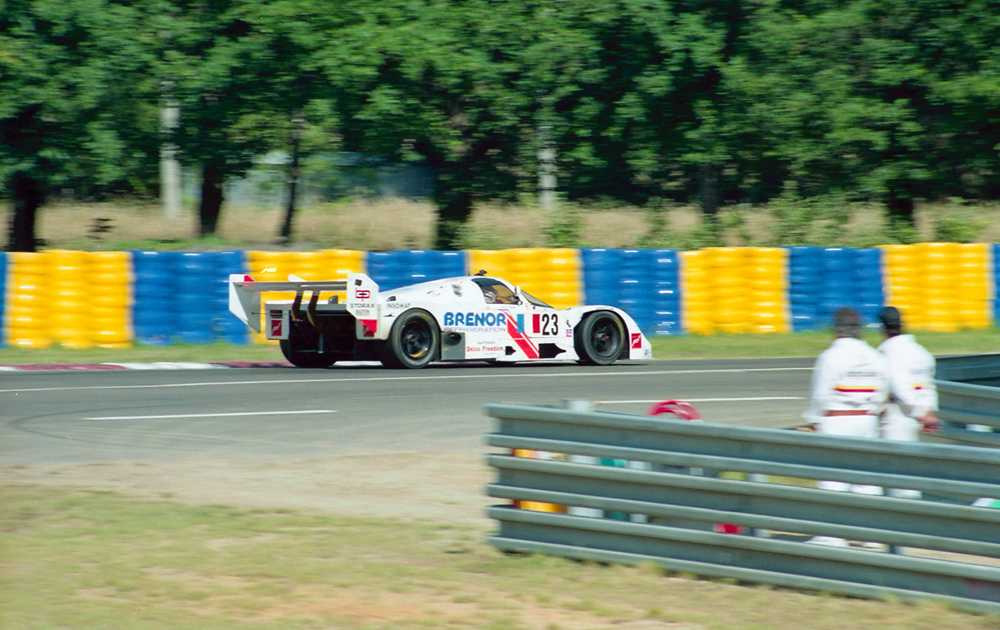 After watching from here for an hour or so, it was agreed that Ian and Martyn would return to their hotel to collect Carol, but that Peter and I would remain at Indianapolis/Arnage to await their return. We therefore spent a marvellous couple of hours, basking in the brilliant sunshine, and taking any number of pictures (and video footage for Peter). Ian, Carol and Martin returned to Indianapolis and Arnage at about 11.30 a.m., and we spent some more time there, soaking up the sun and the atmosphere, before taking lunch at one of the stalls. Ian, Carole and I had a brochette (kebab) and frites, while Peter went for an omelette with his frites. It was very good indeed!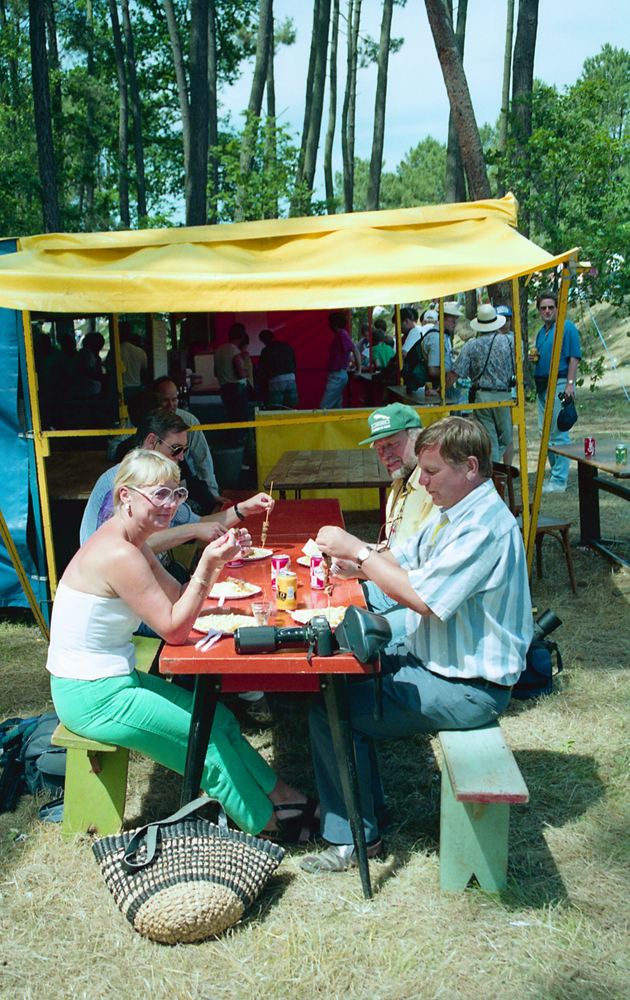 1
01
02
03
04
05
06
07
08
09
10