Le Mans 1993 - Ayse's Story
Page 7 - Sunday 20th June - The Night is Done
By this time, dawn was beginning to break as Peter and I crossed underneath the circuit at Tertre Rouge, to wander back to the small hillock at the bottom of the Esses. I had brought with me a couple of fast (1600 ASA) films, which I then used to take pictures of the cars as they came down the hill from the famous Dunlop Bridge. Sadly the grain on the resulting photos was pretty awful, but I've included them anyway....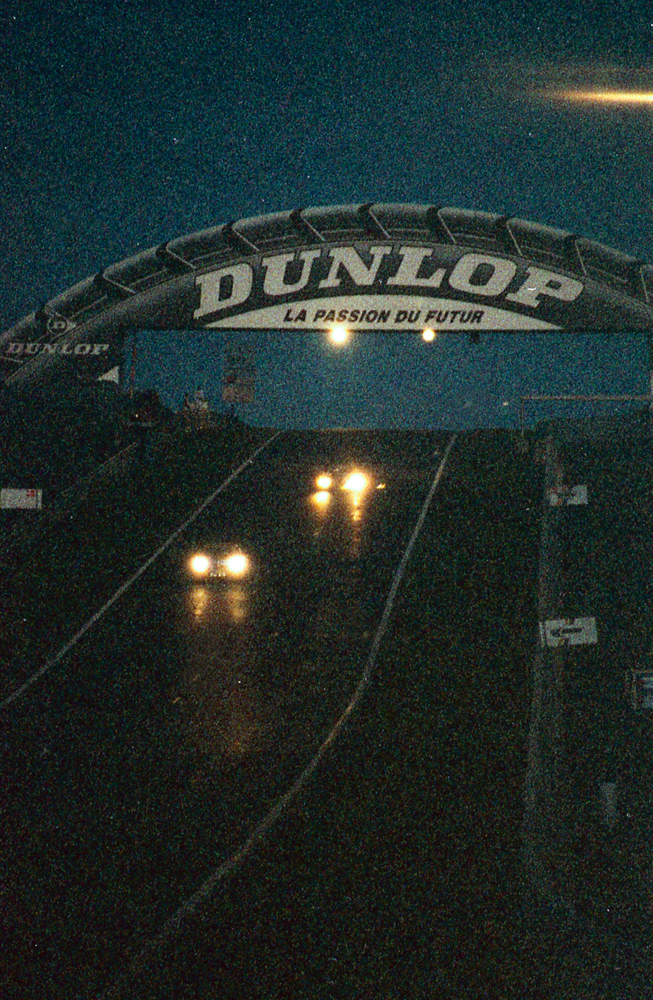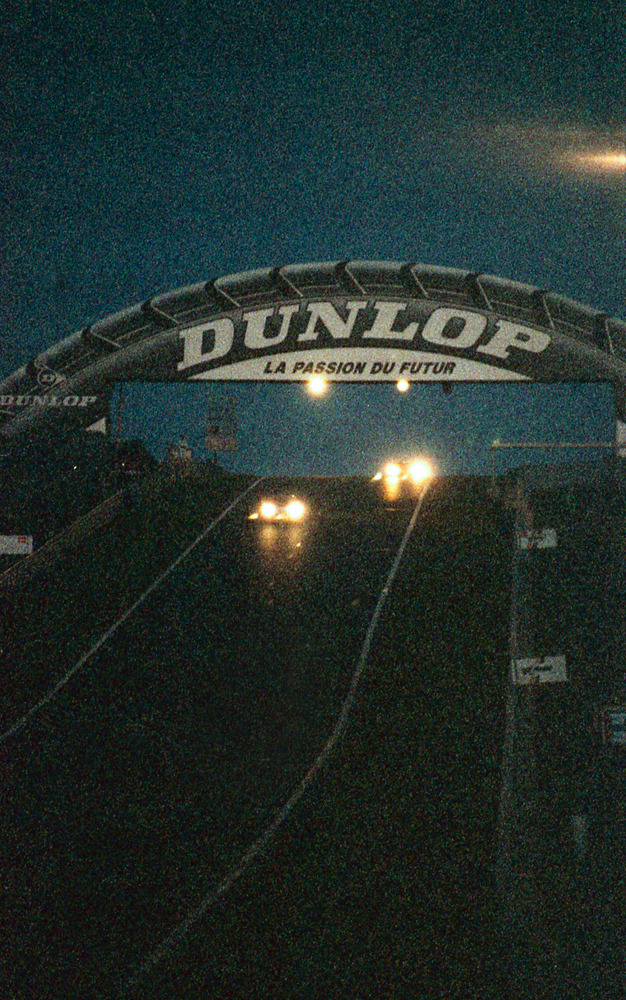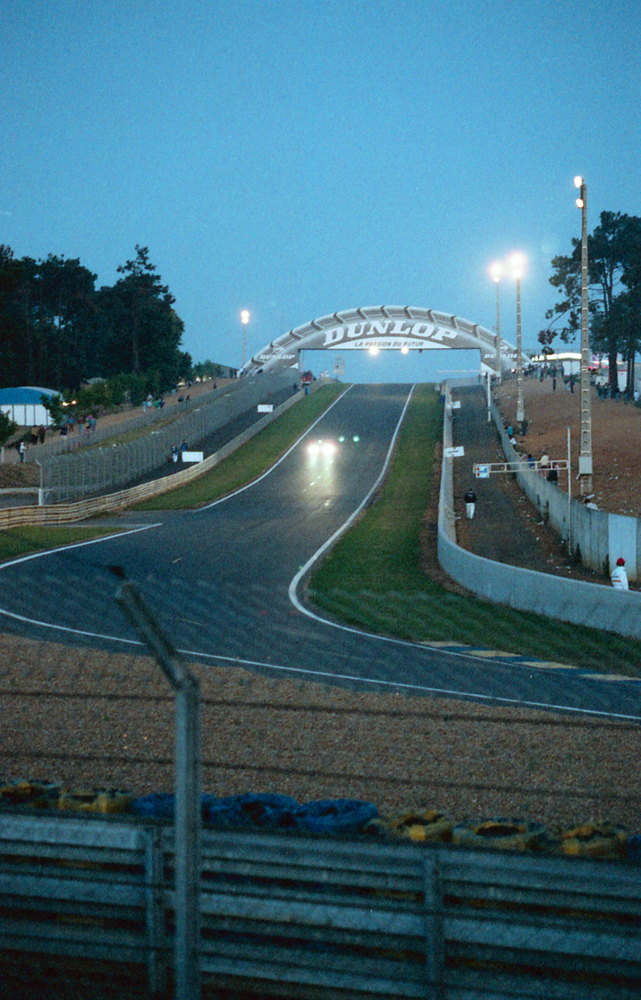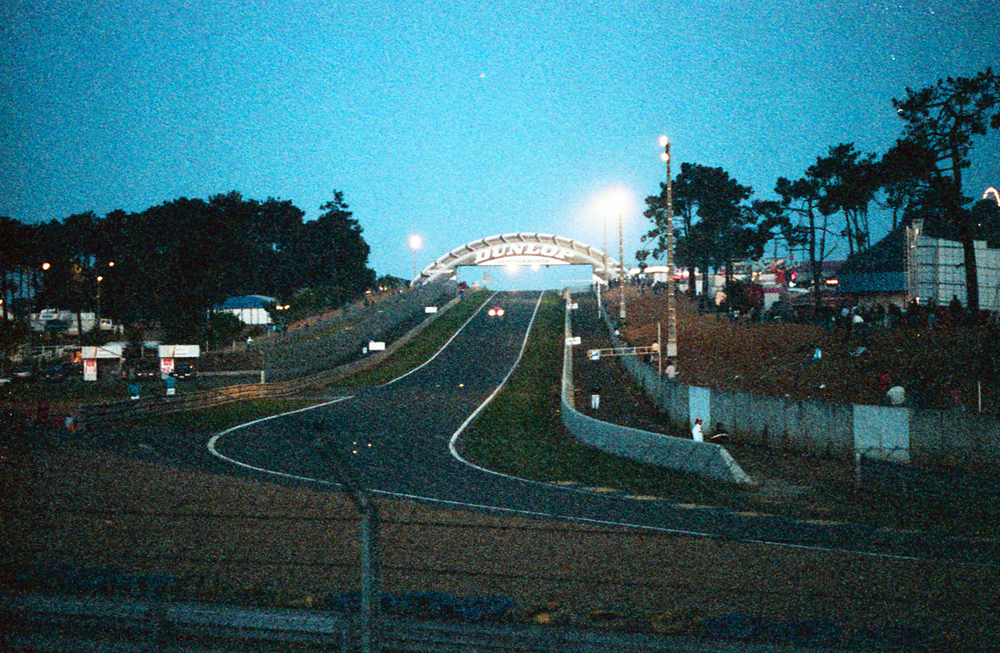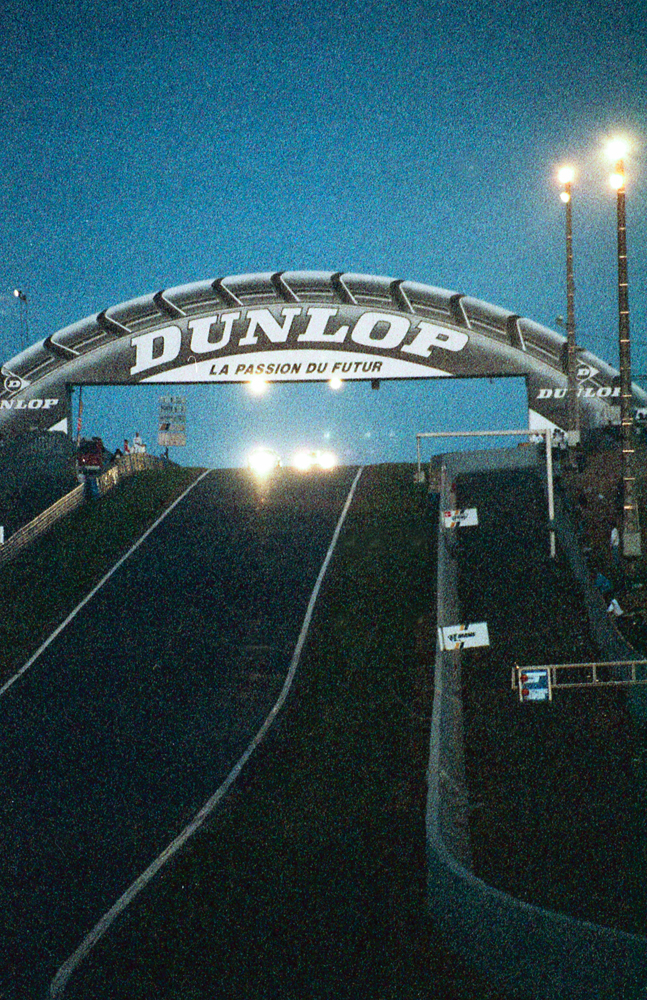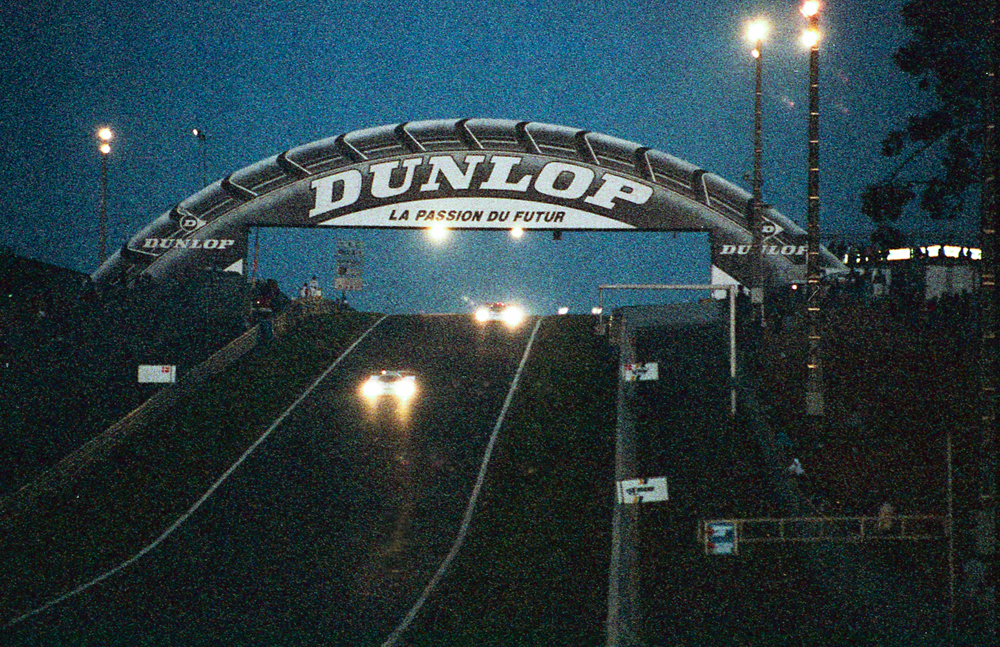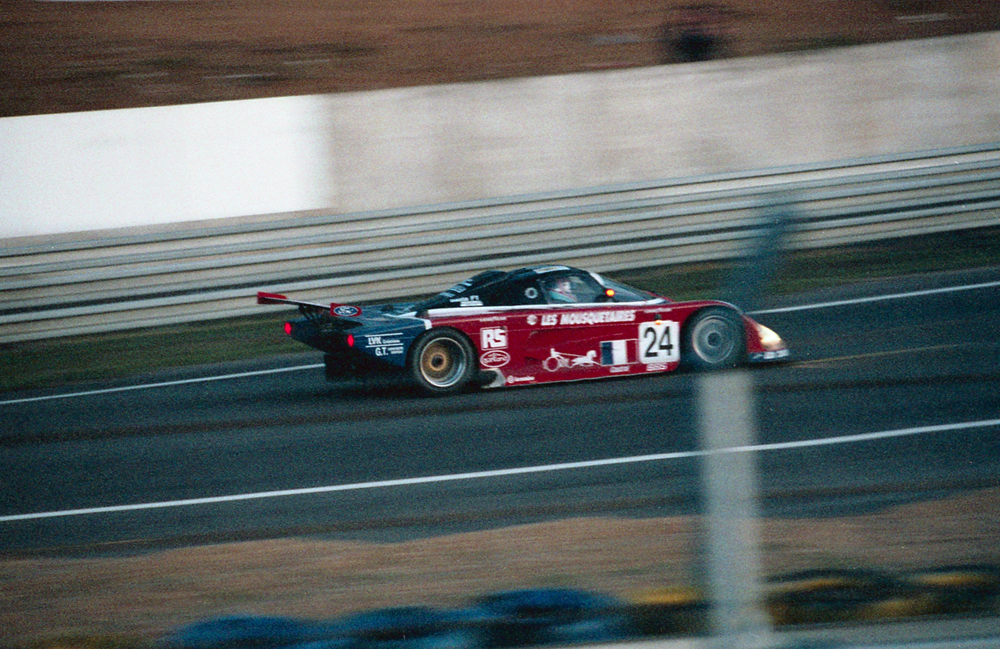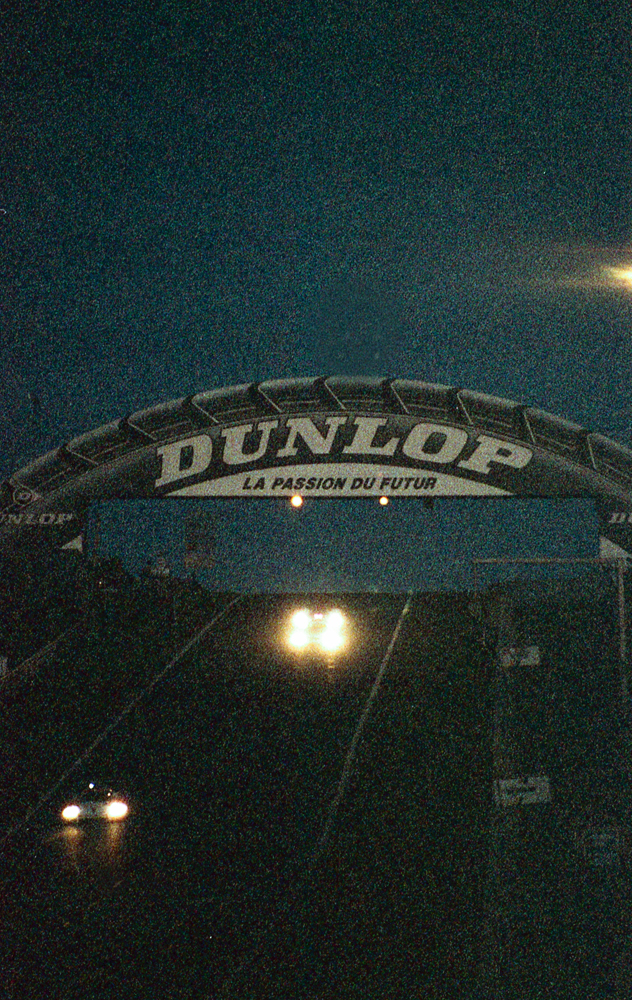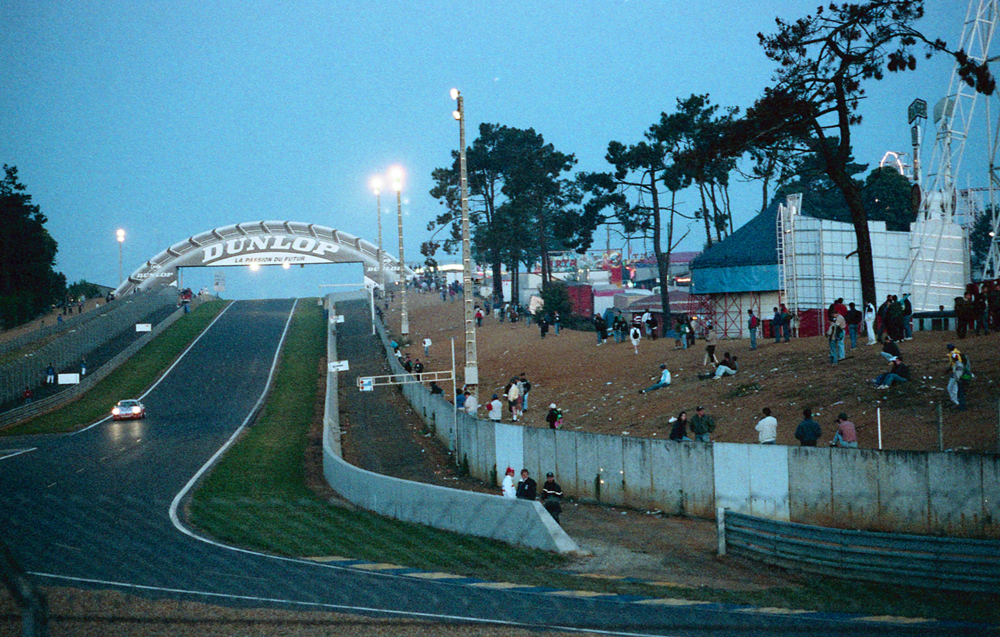 As the light really began to filter through, Peter and I made our way back to the main spectator areas, pausing here and there in the "village" to have a look at the shops and stalls. From there, it was on to the tribunes again.
You can't fail to have noticed that I've said very little about the race itself. Well, if you want to know what happened, you can have a look at the photographs, and read the Autosport report! Suffice to say that the Peugeots were very much in charge by this time, having been pushed very hard in the opening stages by the Toyotas. Unfortunately for the glorious sounding red and white machines (and they both looked and sounded so much better than the French opposition), accidents and the frailty of the Japanese gearbox would prove to be their downfall.

1
01
02
03
04
05
06
07
08
09
10