Le Mans 2019 - Ayse's Story
Page 21 - Monday 17th June
' All Over for Another Year'
So, our final day in France. After a fabulous ten hours sleep I woke up at 7.20 and snoozed for another half hour at which time I got up and set about my morning routine for the last time on the trip. Once up, showered and coffee'd, I began to pack my gear. I also went down to the car and pumped up my tyres as I'd had a reduced pressure warning for one of them on the journey back from the circuit yesterday afternoon. A while back I'd bought a neat little compressor which did the trick in just a few minutes.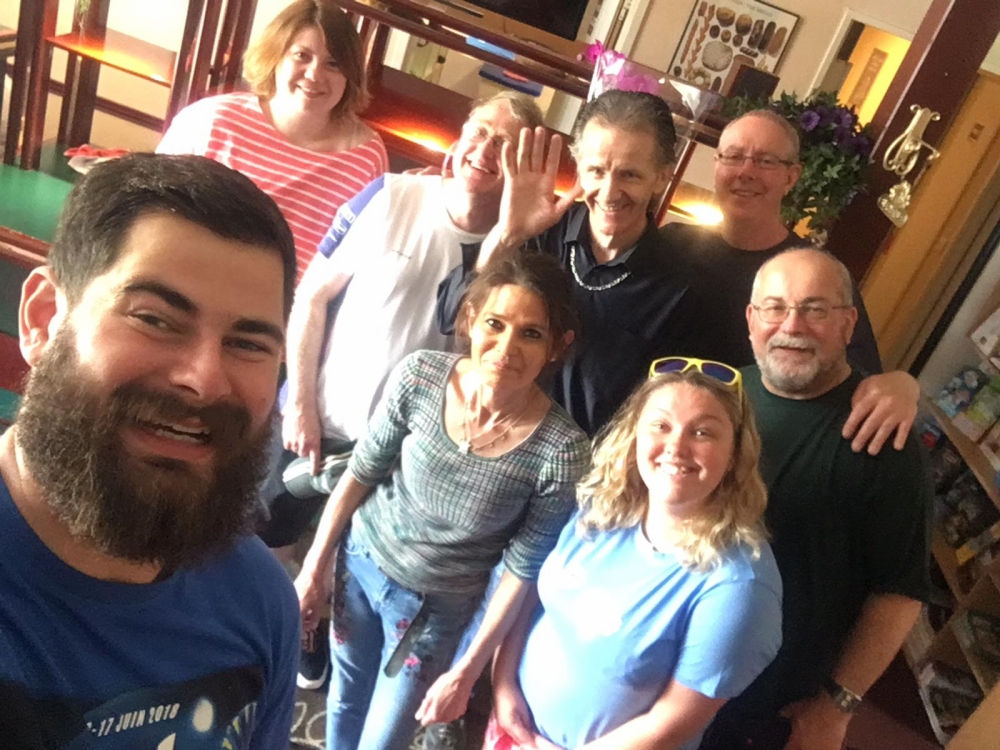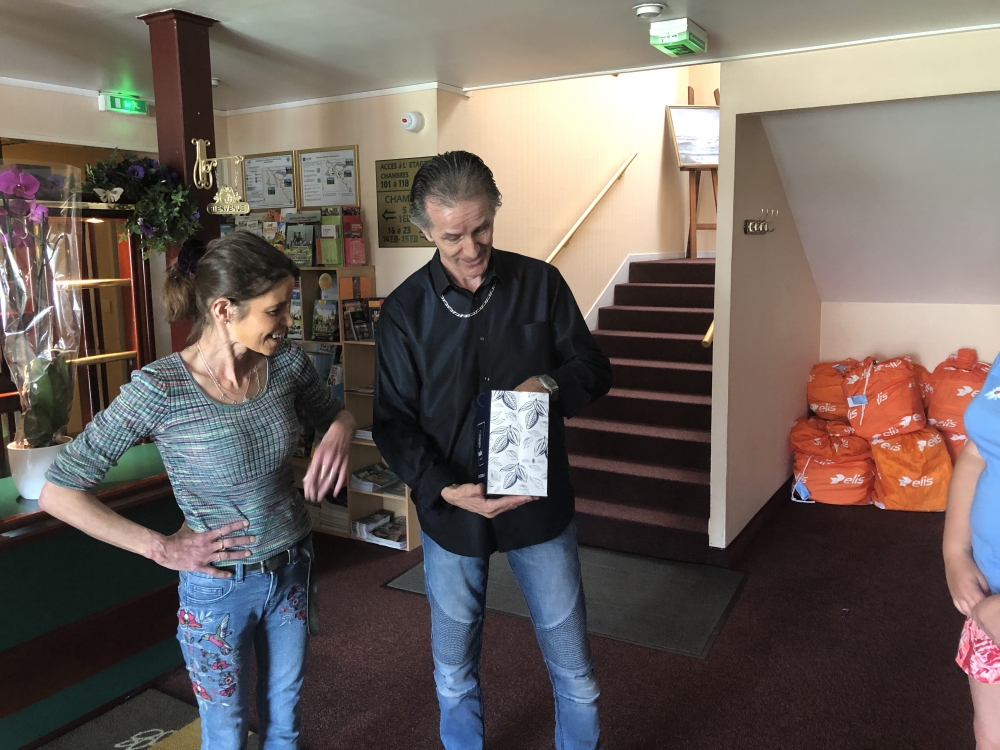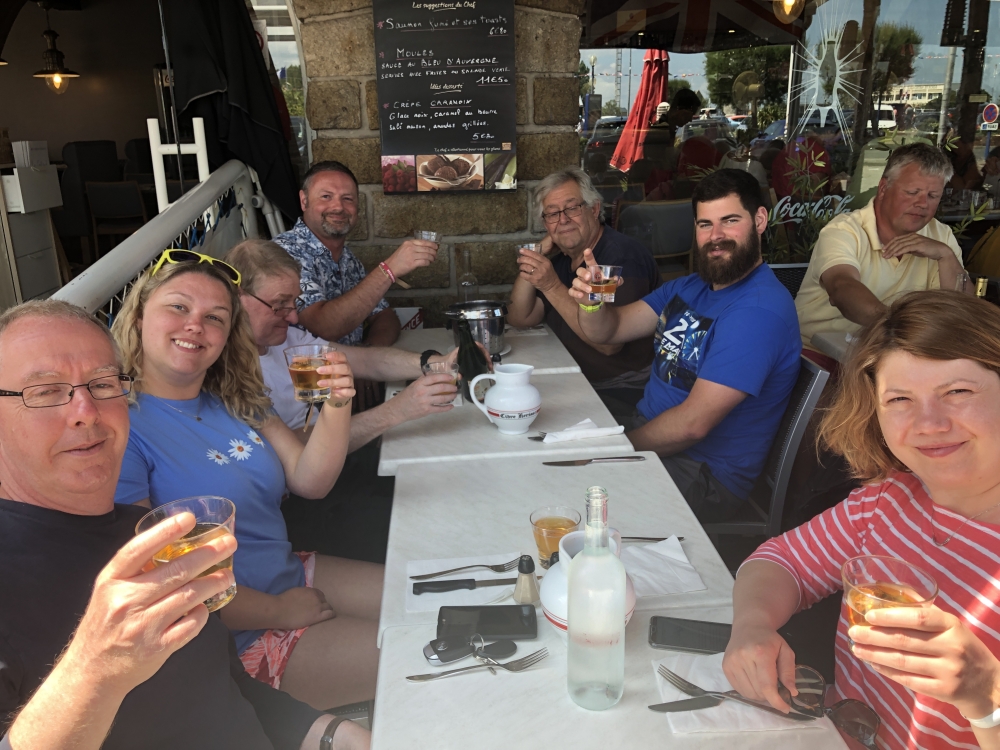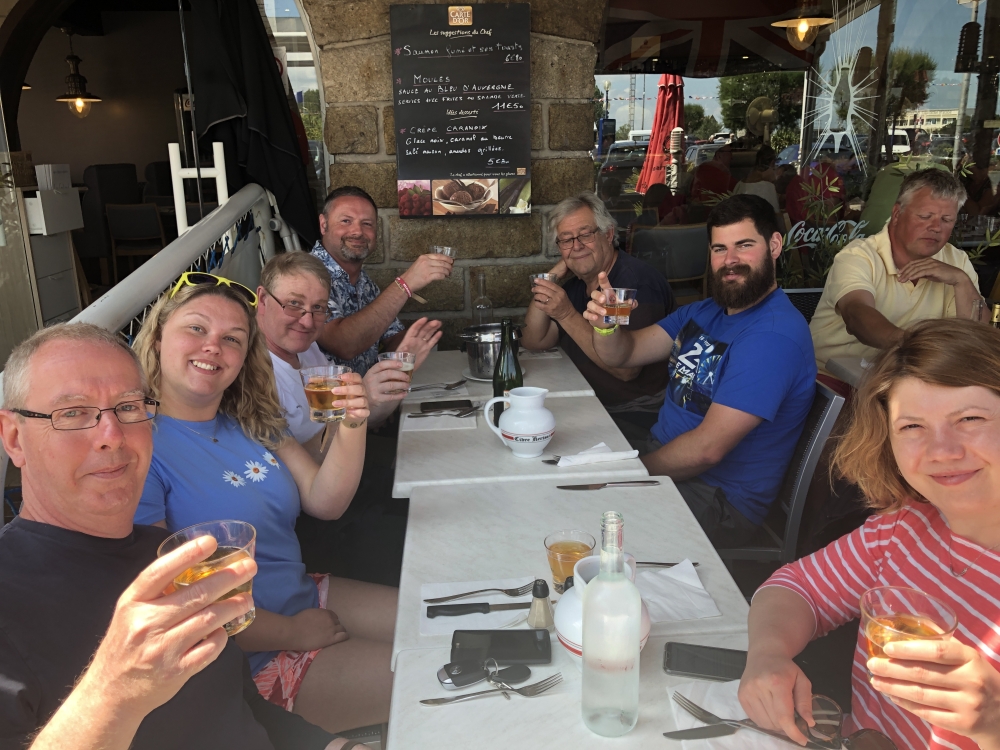 at 10.30 we went up to Auchan for the final time to pick up some goodies to take home, including almond tuiles and cherries for me. We did of course buy gifts as well for our hosts the Jacquots, who look after us so well each year. Once back at the hotel we loaded up the cars, said our farewells to our hosts and said goodbye to Le Mans for another year and started the journey in convoy back to Caen for the ferry. We arrived in Ouistreham at 13.40 and eventually got parked up and took lunch as normal in Le Goeland, where omelette and frites with cider (my only alcohol now each year!) went down a treat. We were in the queue for the ferry by 3.20, during which time I bumped into a work colleague who had been to Le Mans with his wife. Not for the first time we had quite a long wait, finally driving on to the ferry at 4.30 (the time it was due to depart). We set off fifteen minutes late on a millpond of a sea, quite a contrast to the conditions on the journey over.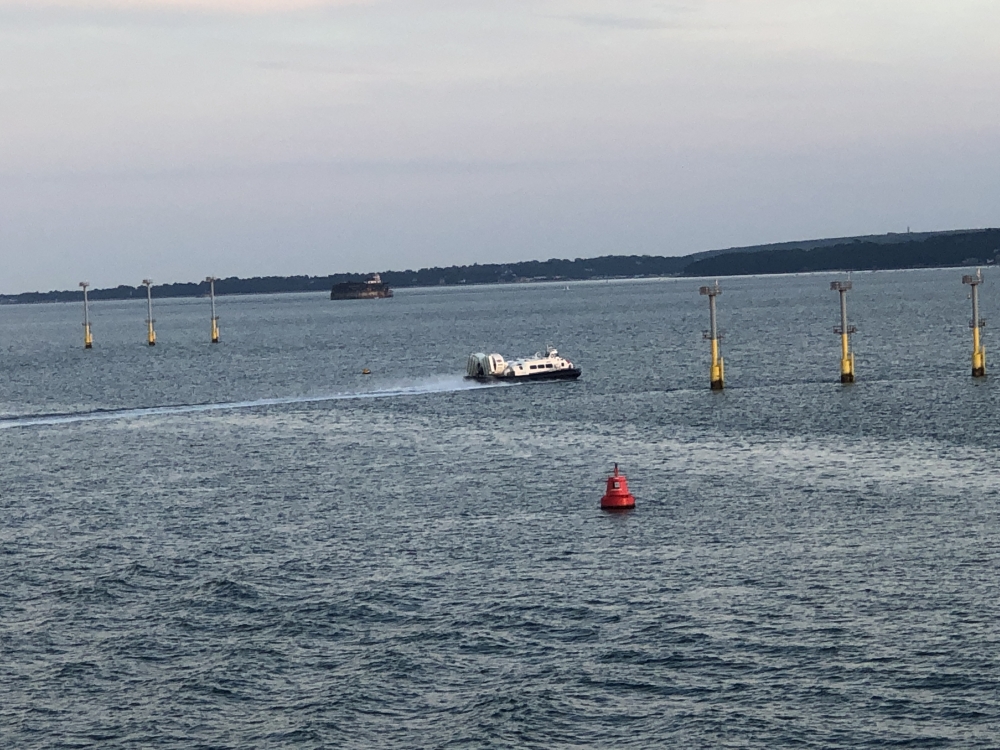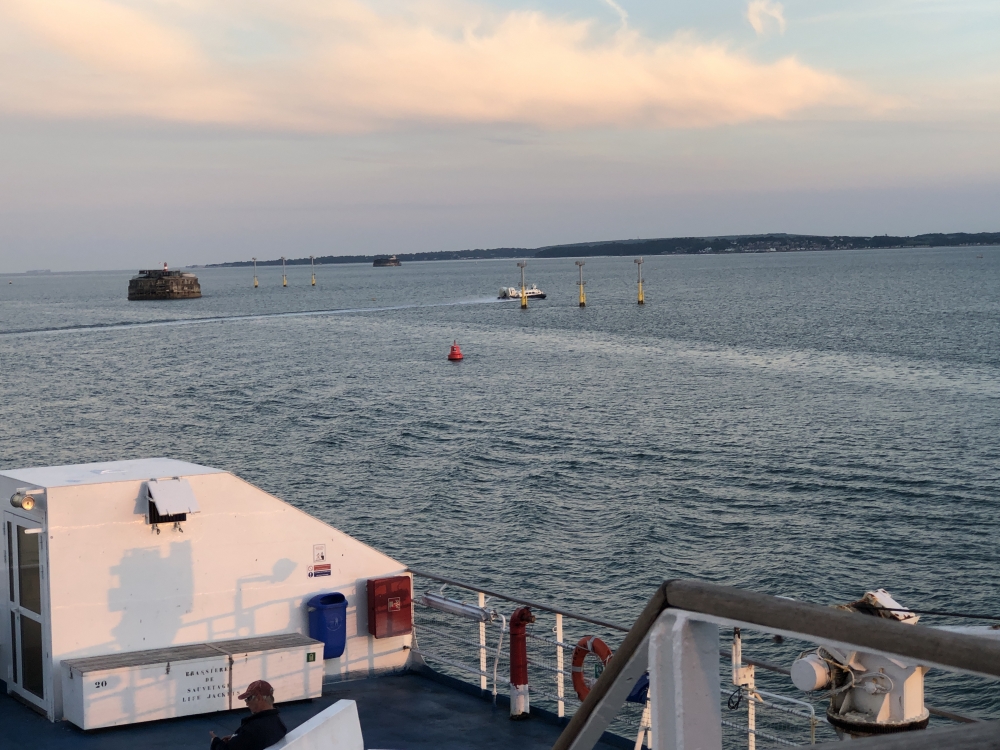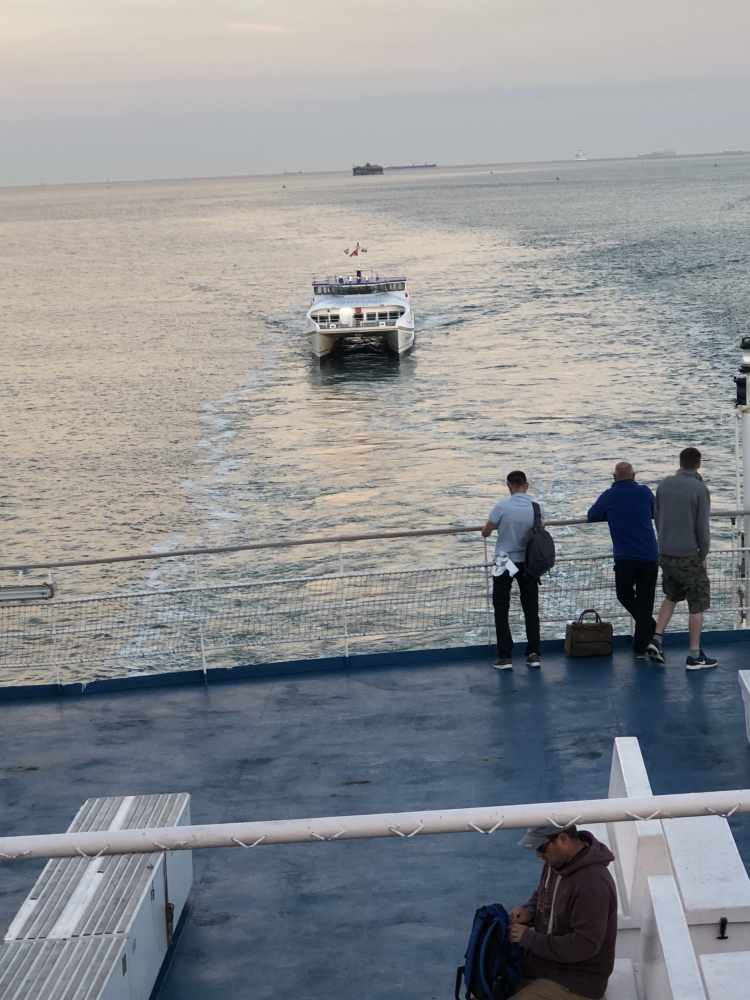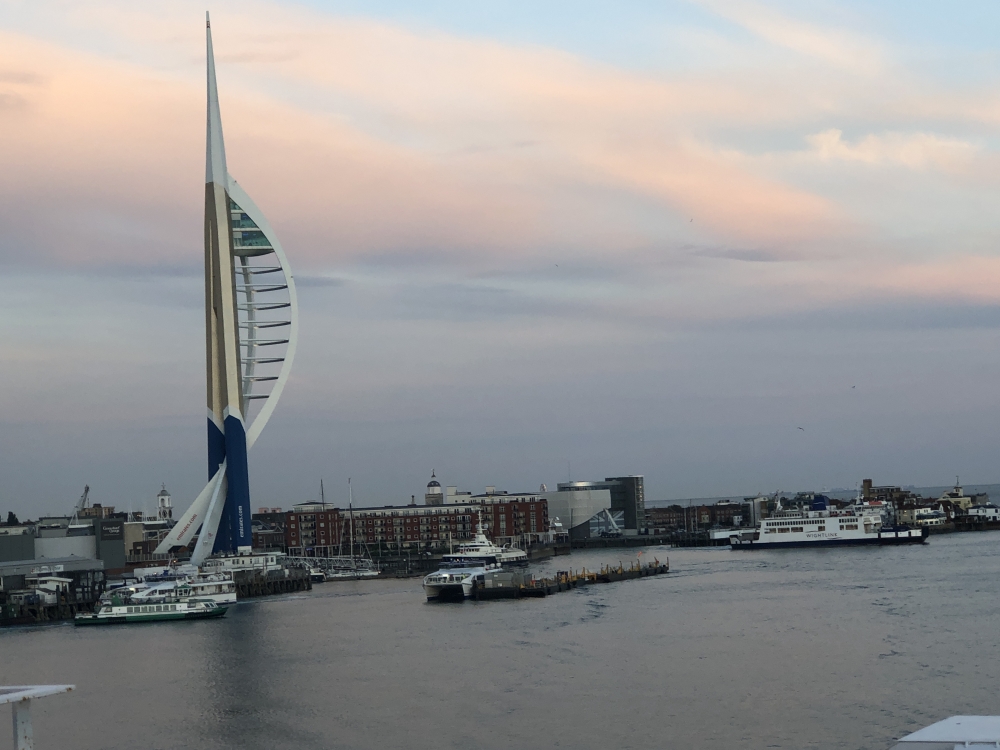 The journey back home was wholly unremarkable (nothing new about that!), so we whiled away our time touring the shops, looking at all the same things and struggling and failing to get the utterly hopeless onboard free wifi to do anything at all. We had a meal at about 7.30 (a decent steak and chips for me). We arrived in Portsmouth bang on time at 9.30 pm and were driving off the boat by 9.45. The wait at Border Control wasn't too bad this year and by 10.10 were were on the road home on a motorway absolutely littered with traffic cones. The joys of being back on British roads! We got home at around 11.30. And that's about it....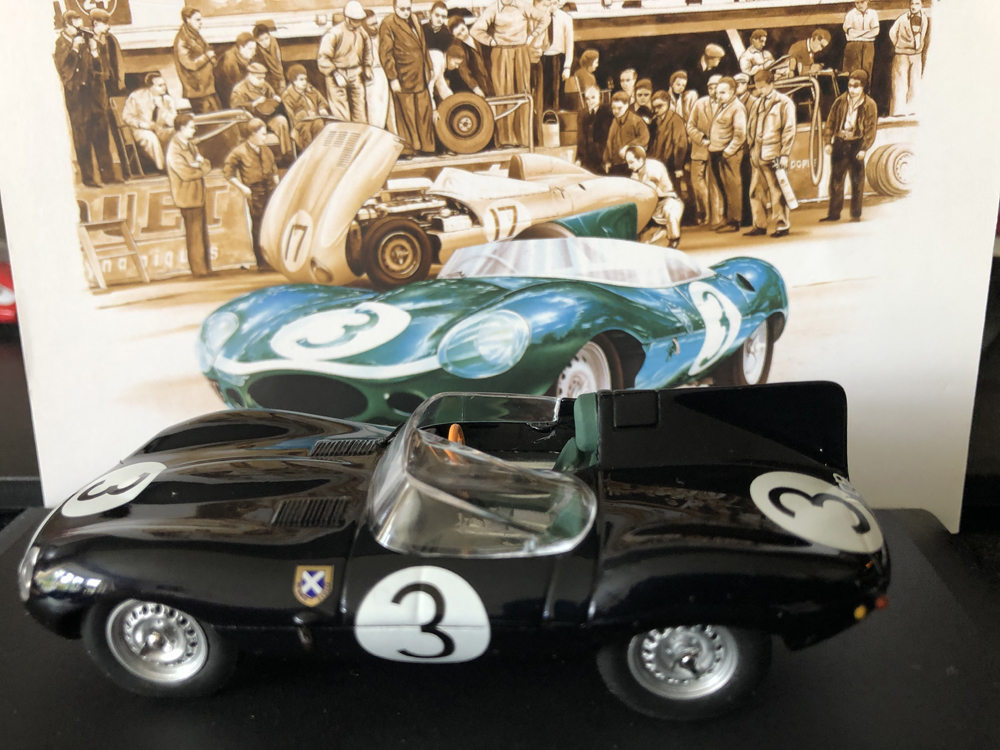 ...apart from my little bit of fun at the end....
1
01
02
03
04
05
06
07
08
09
10
11
12
13
14
15
16
17
18
19
20
21
22
23