Le Mans 2019 - Ayse's Story
Page 15 - Saturday 15th June
' Three Become Five at Tertre Rouge '
By this time the three of us had completely lost touch with the other members of Team DoT. We couldn't see James F and Ramona still in the grandstand and had no idea where Tony and Allon (who didn't have grandstand seats) had gone. Sadly my cunning plan of of keeping everyone in touch with each other via the Whatsapp group I'd created earlier in the week was proving to be less than a success. So the three of us went our merry way, walking around to Dunlop and over the bridge to the Espace Club where we stopped for a quick drink and to catch up with the action on the screen there. After that refreshment we walked down the inside of the Esses and on down to a very crowded Tertre Rouge. We managed to find ourselves a half-decent spot in the crush of people where I could take the obligatory shed-load of photographs. In fact, it was so busy there that we had been standing for about 20 minutes before we realised that Tony and Allon were sitting about ten feet away from us!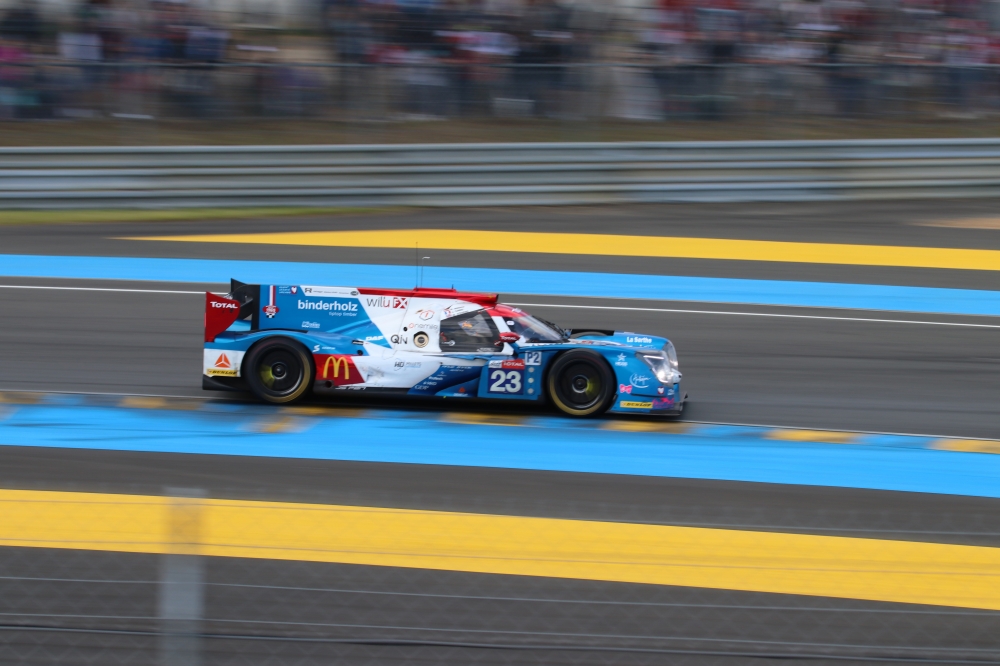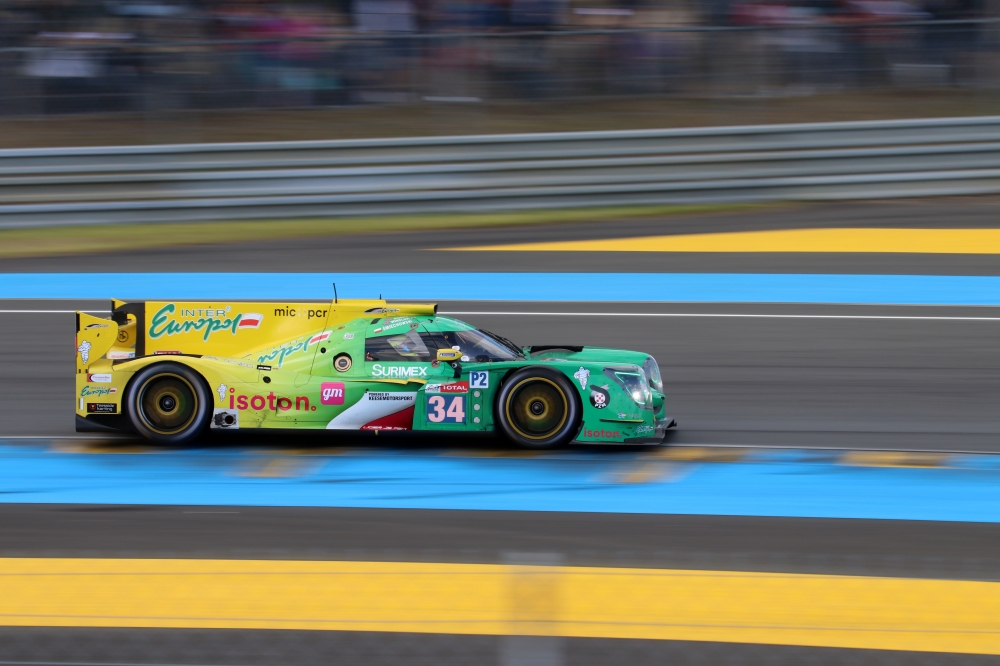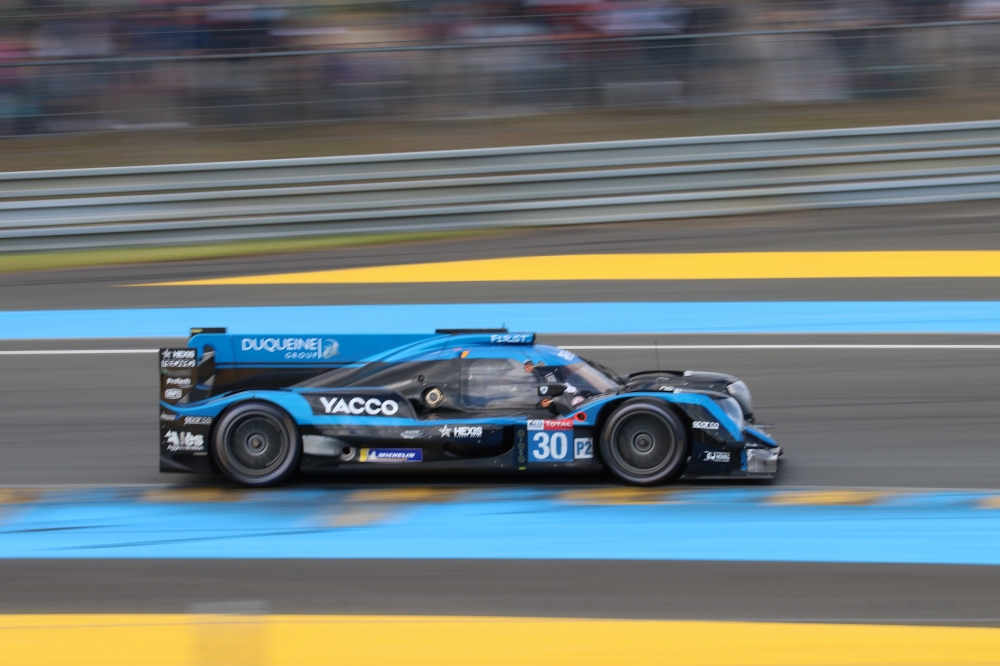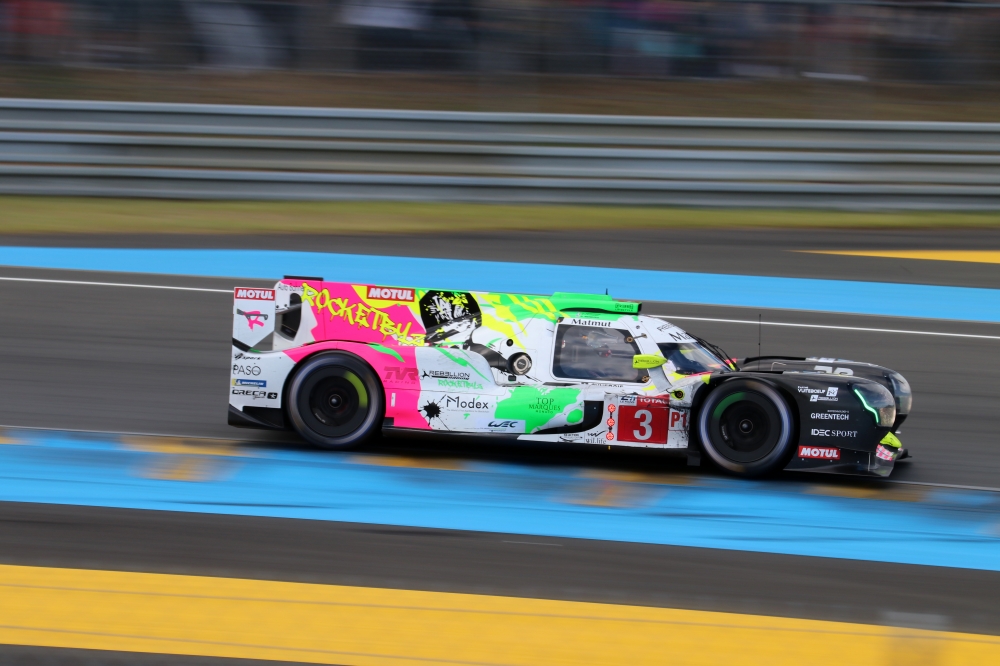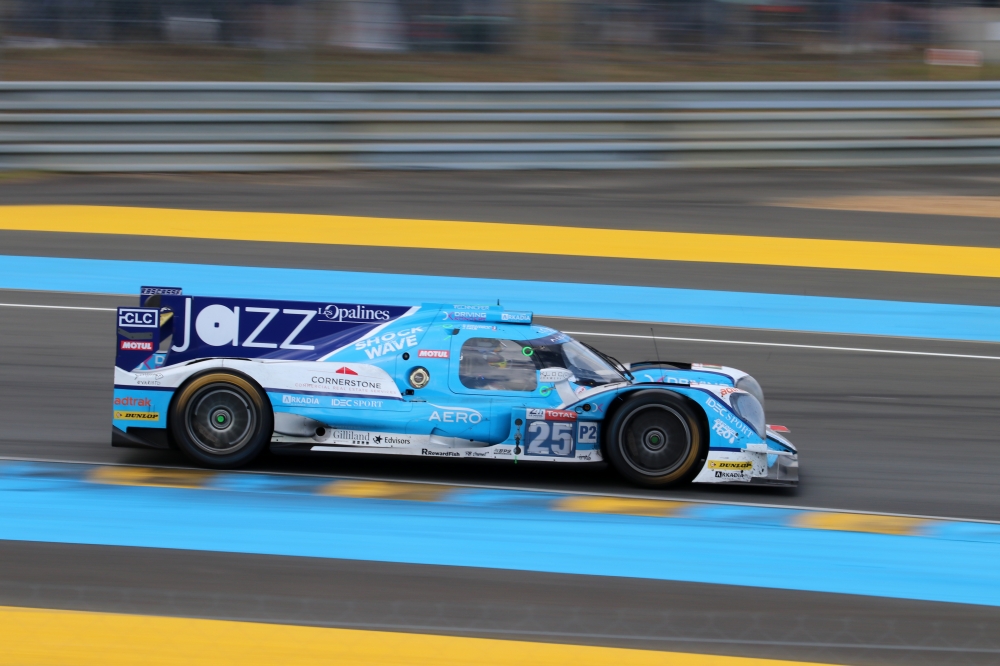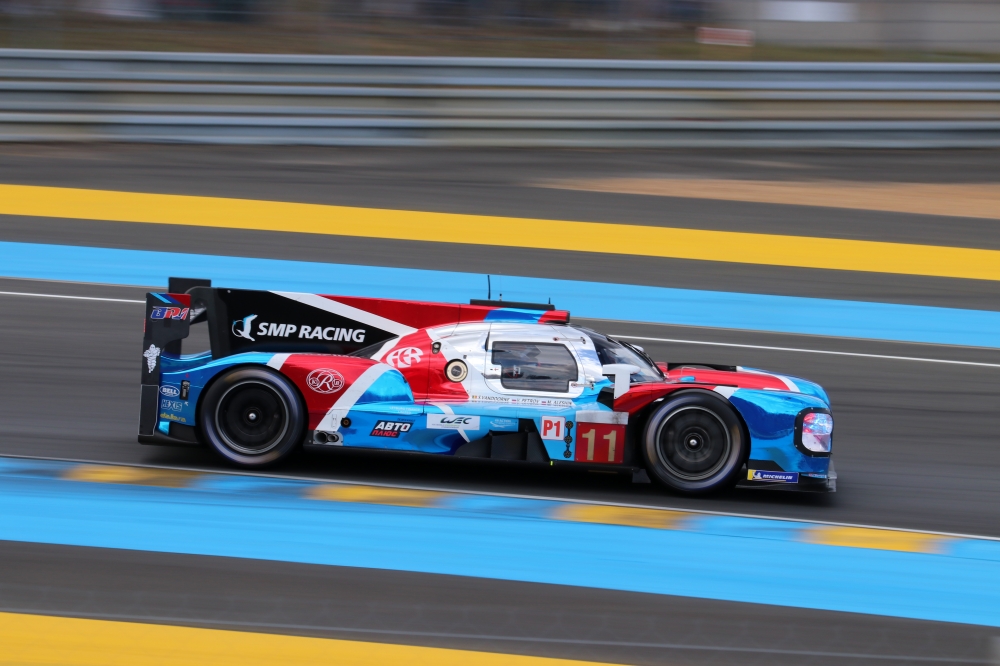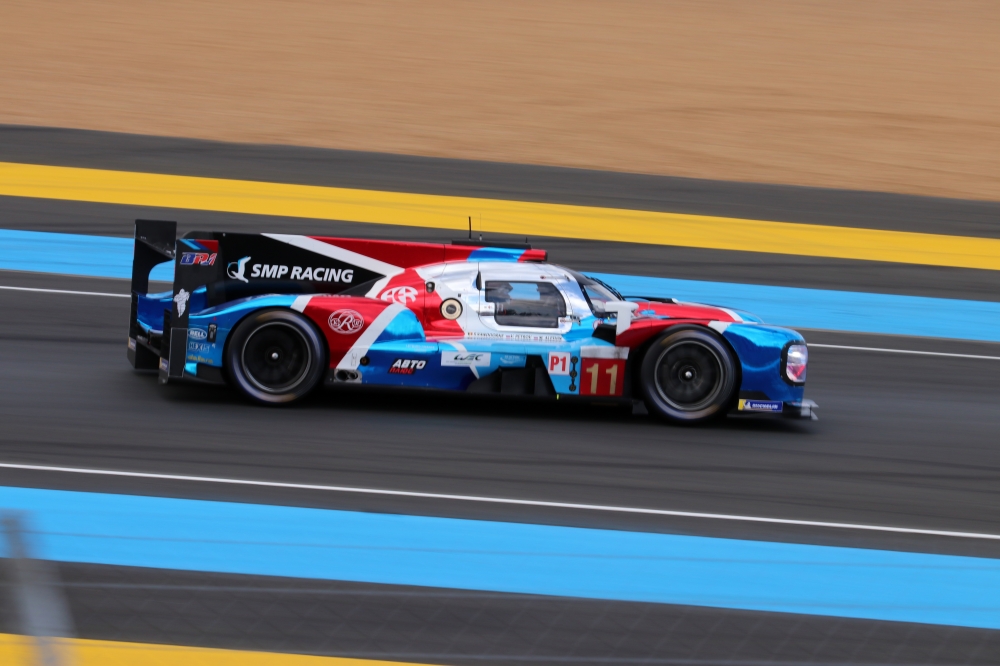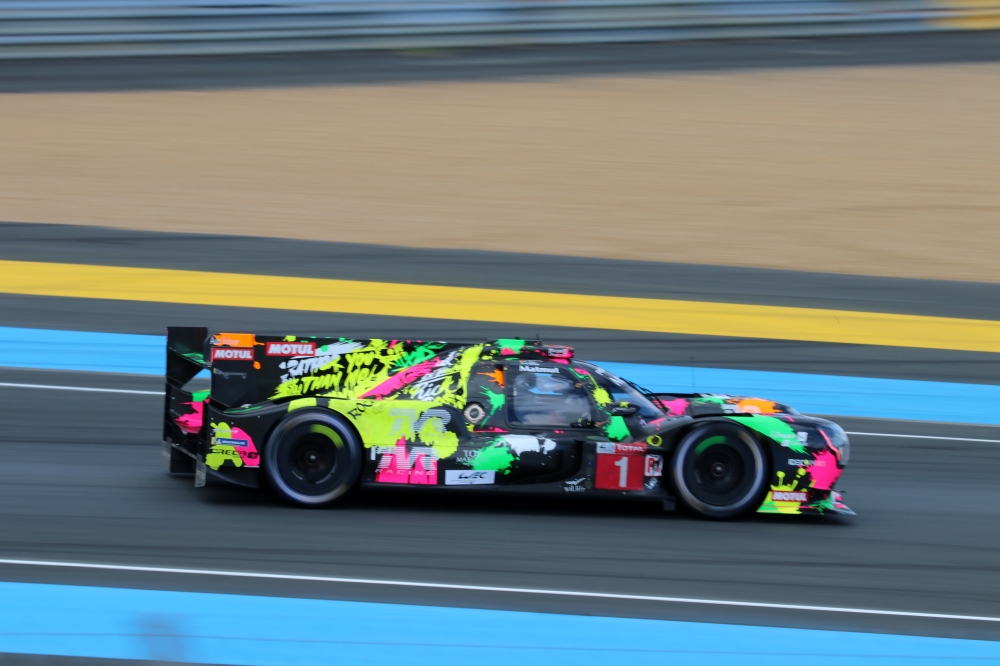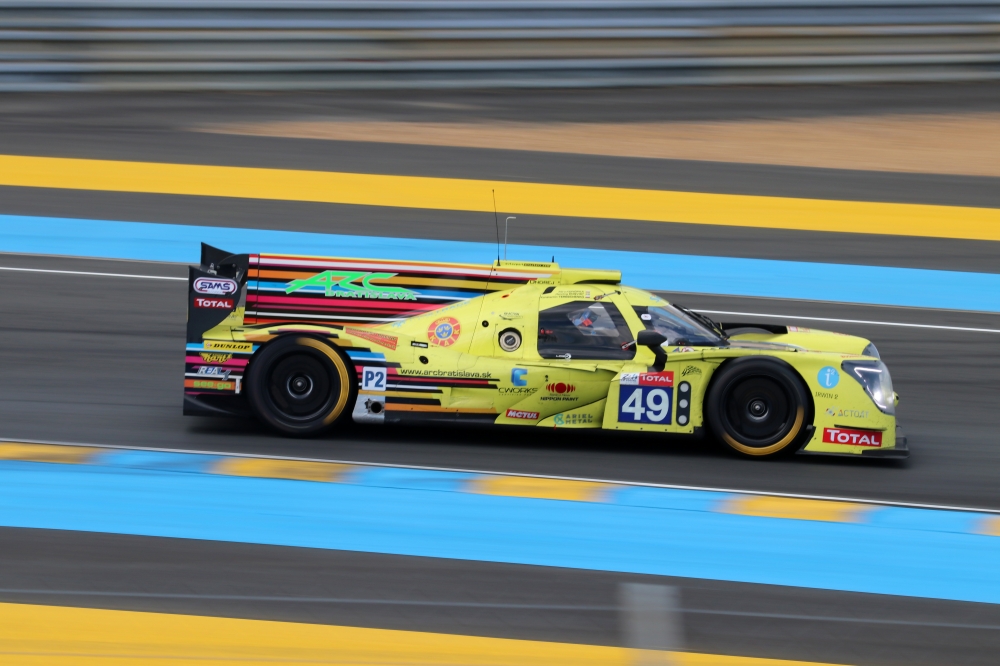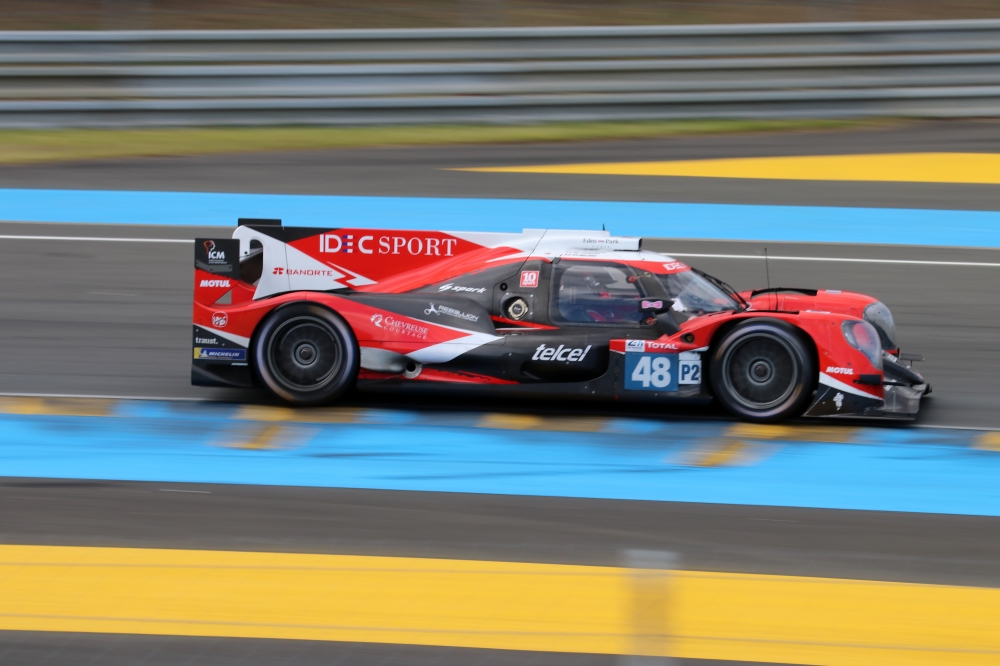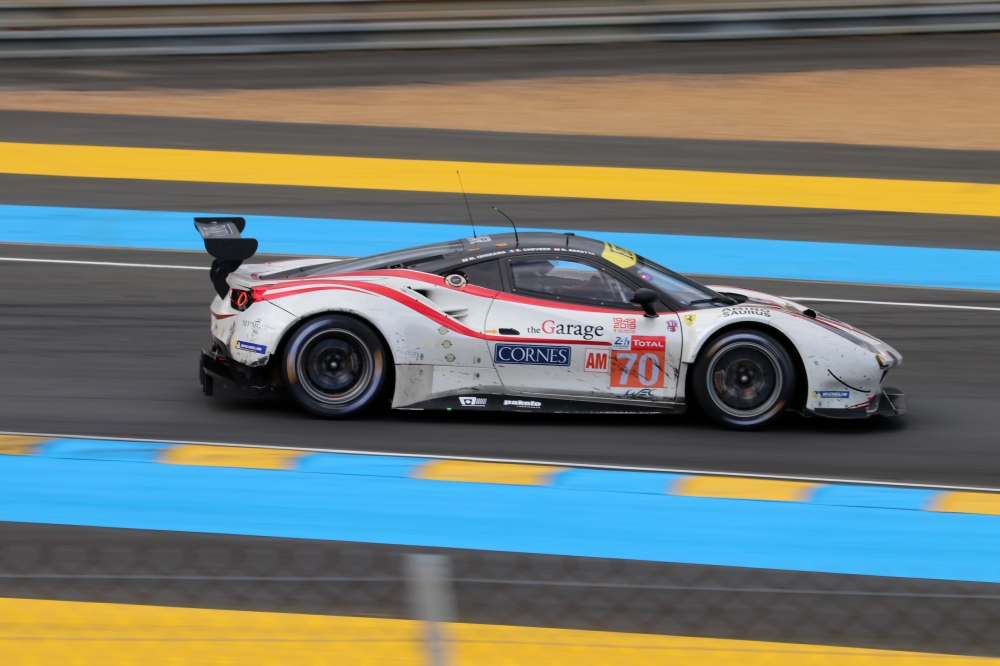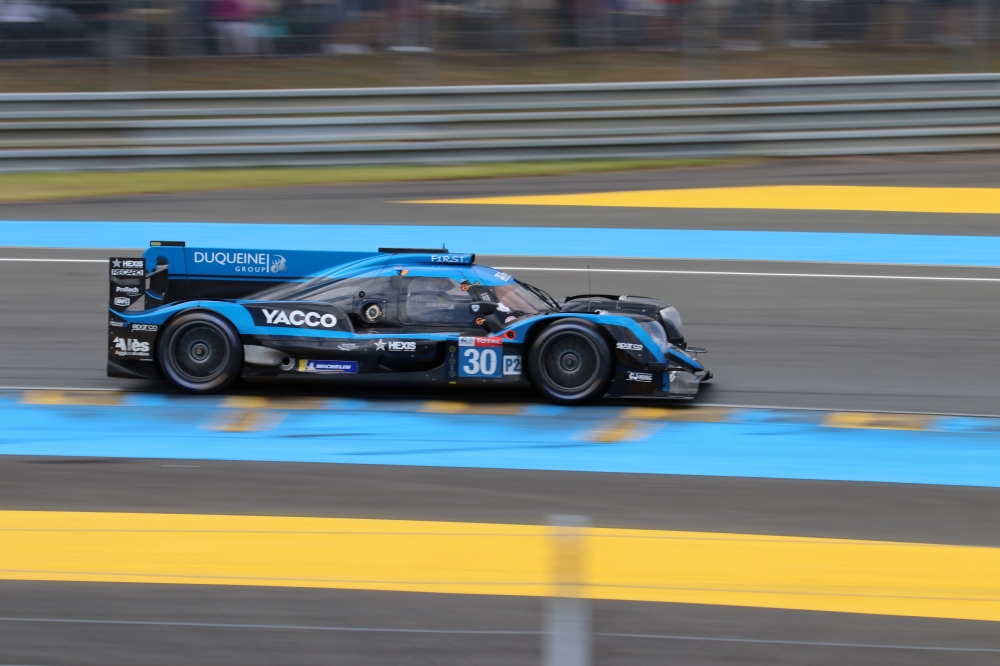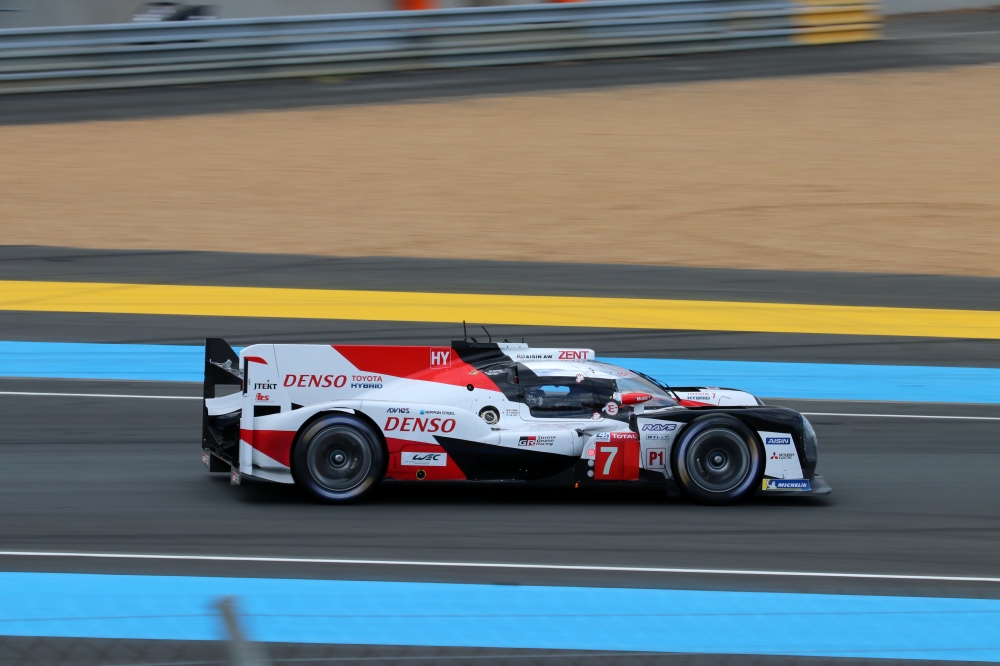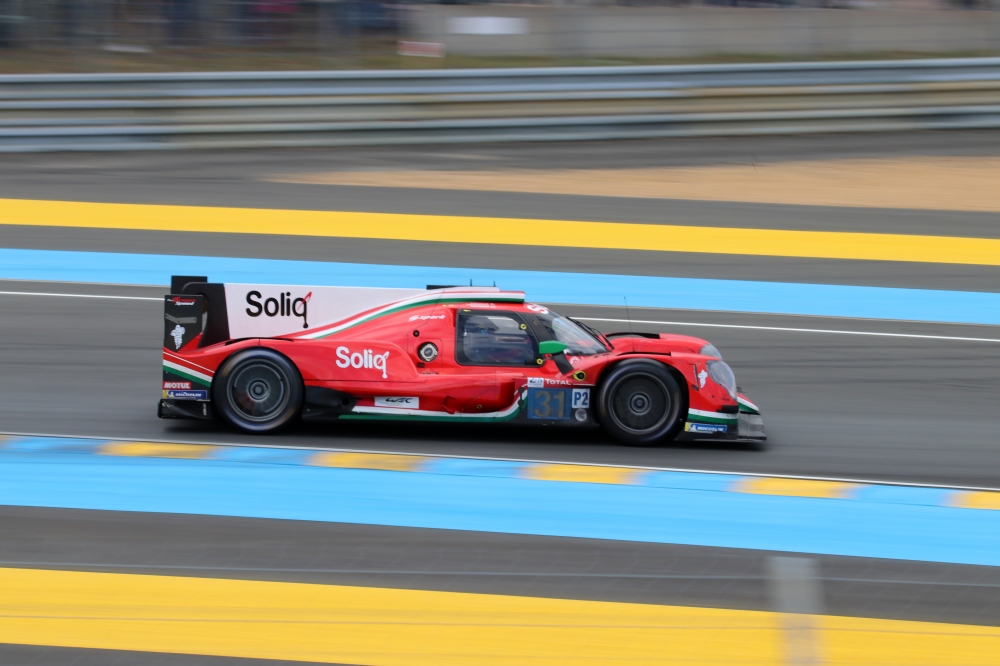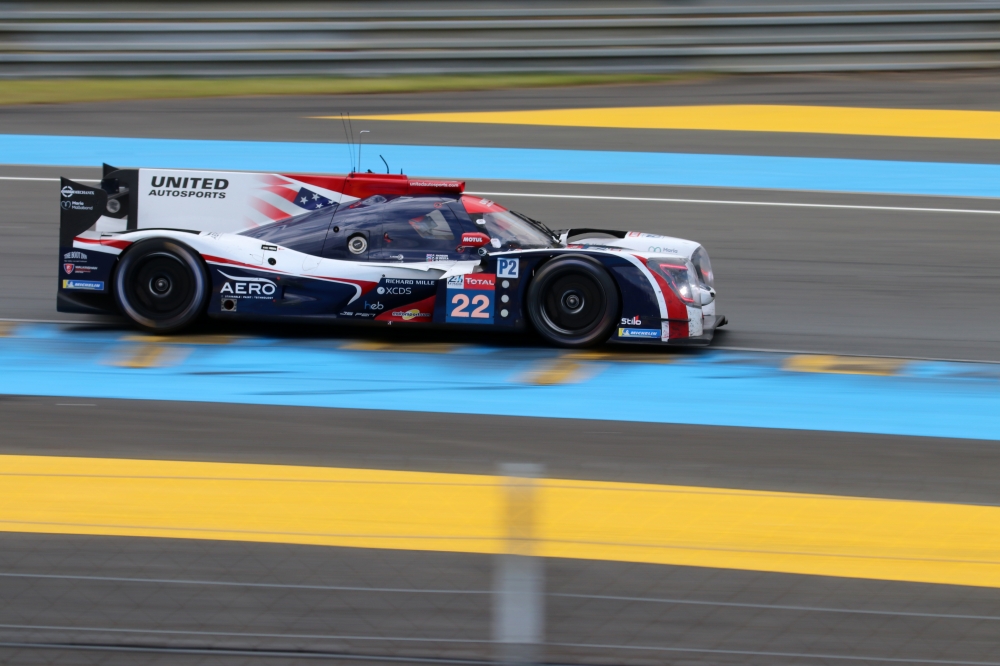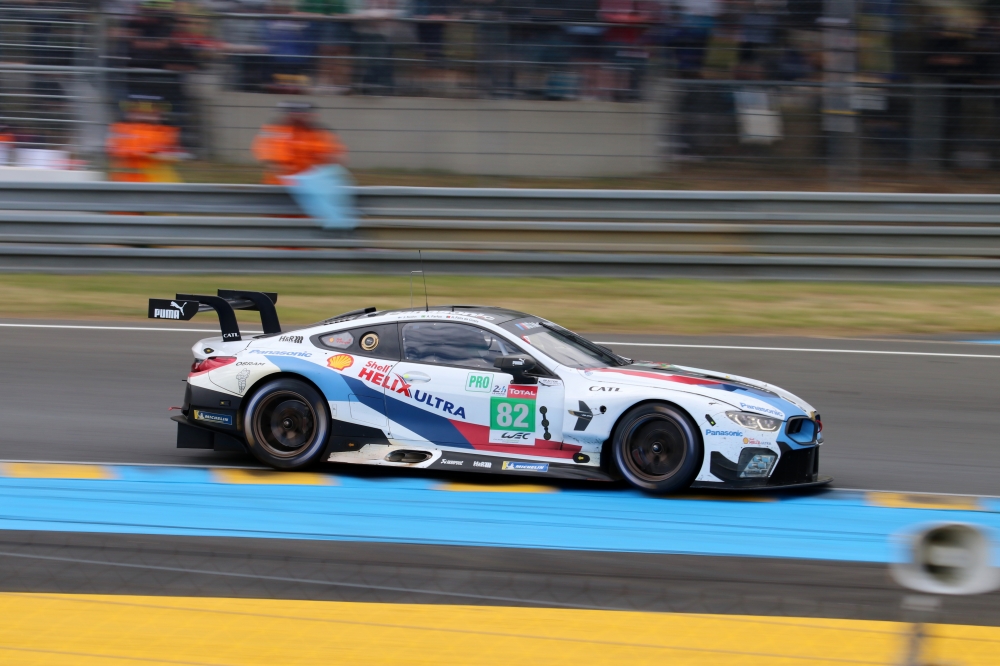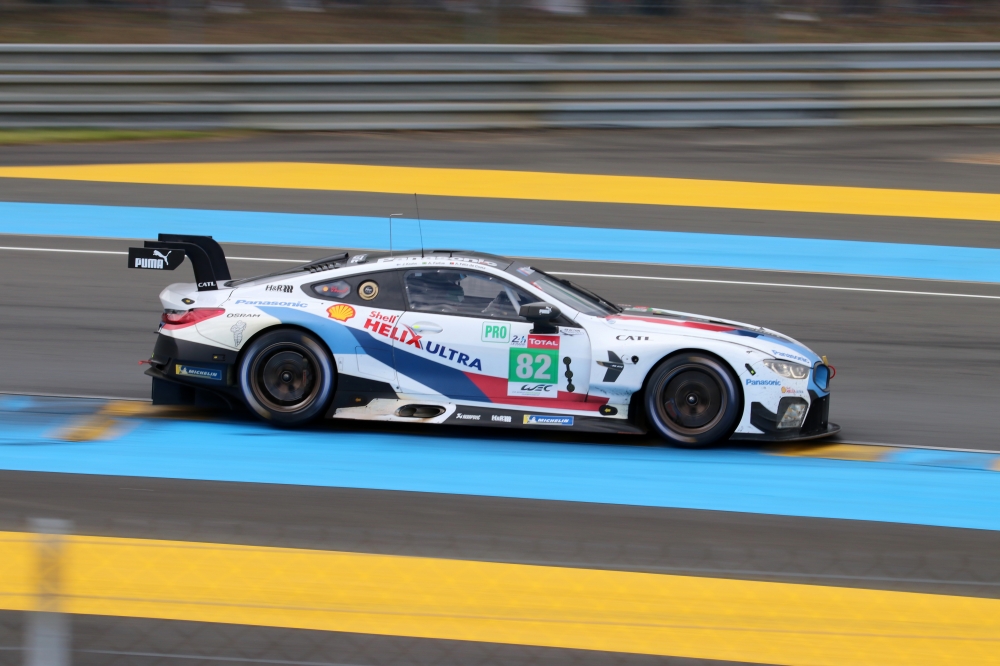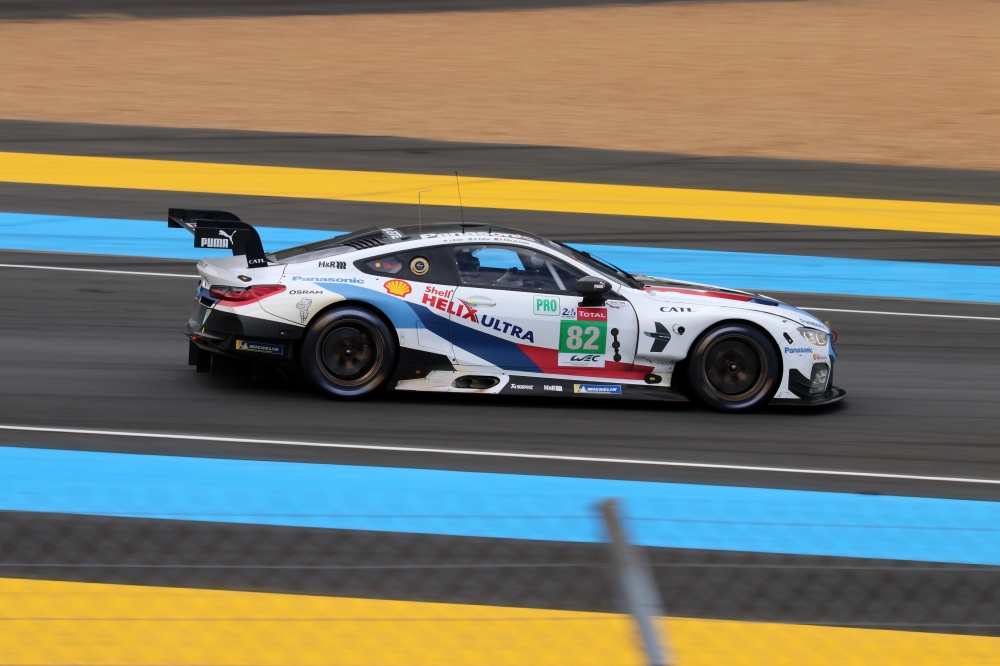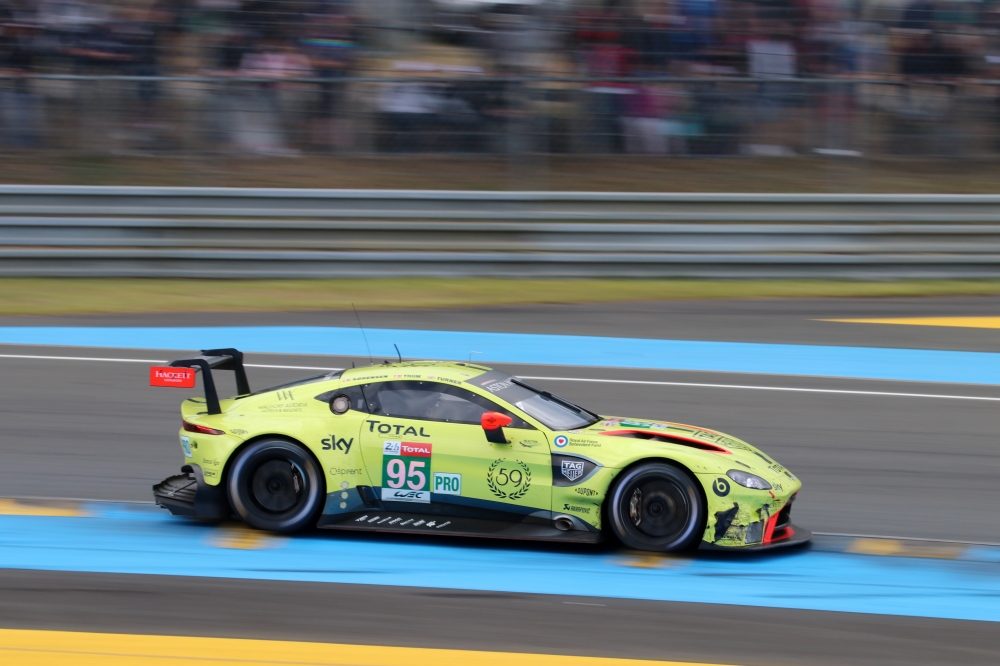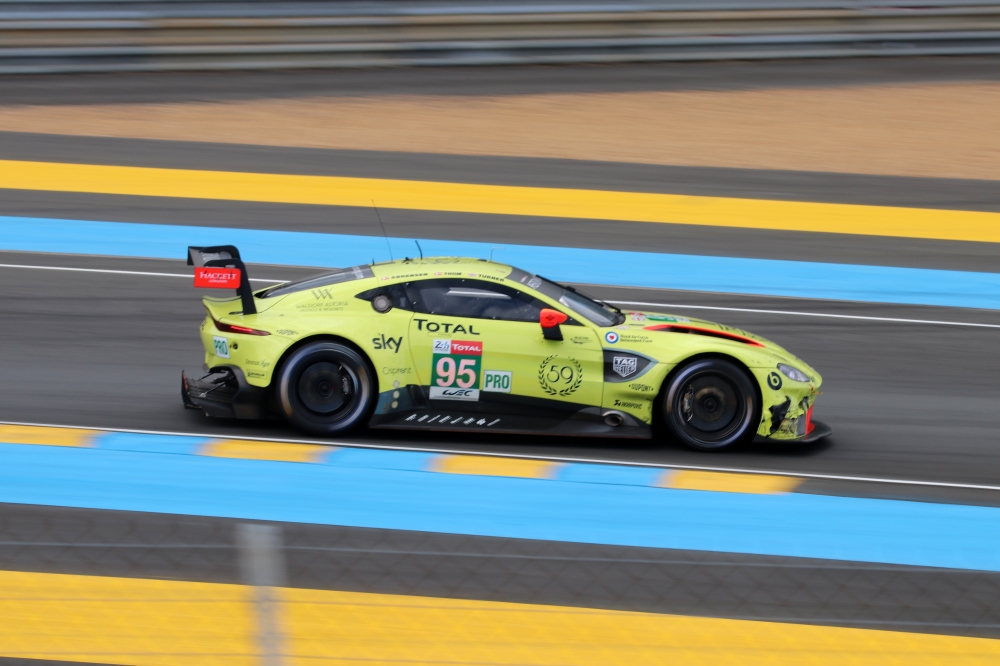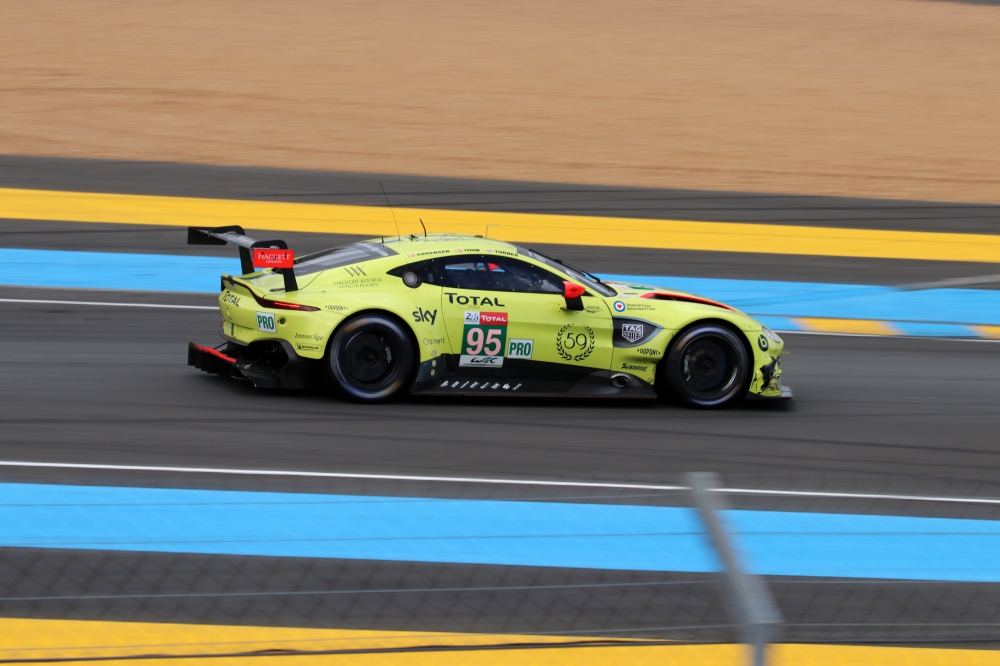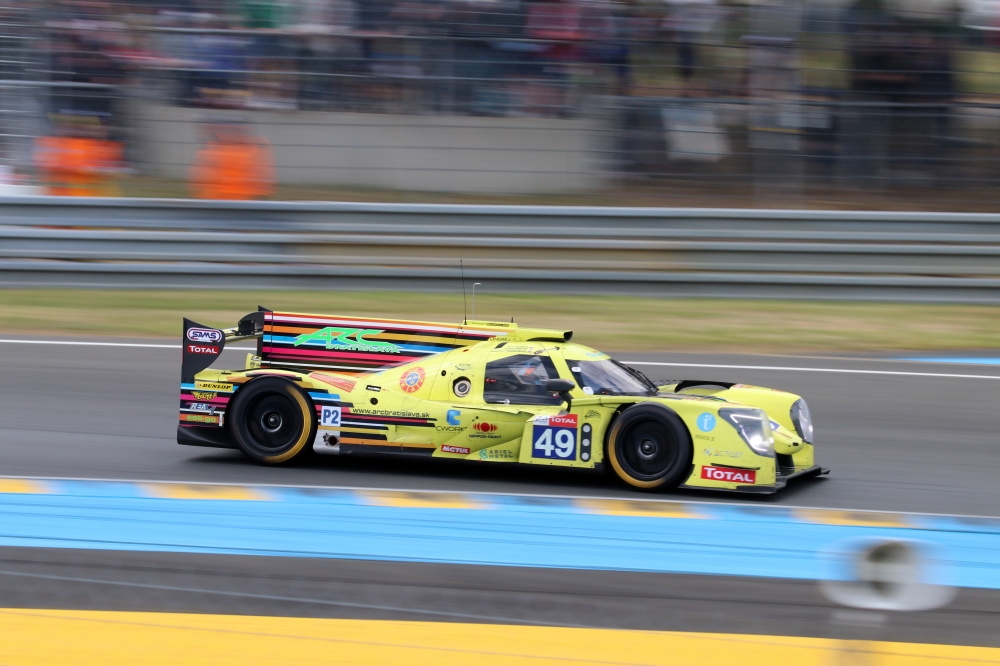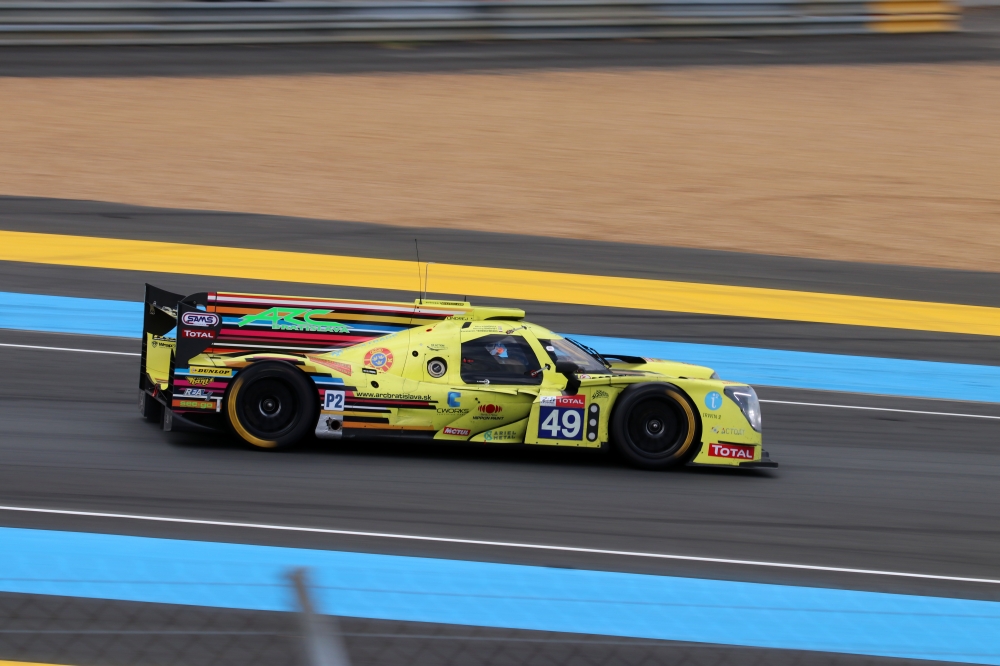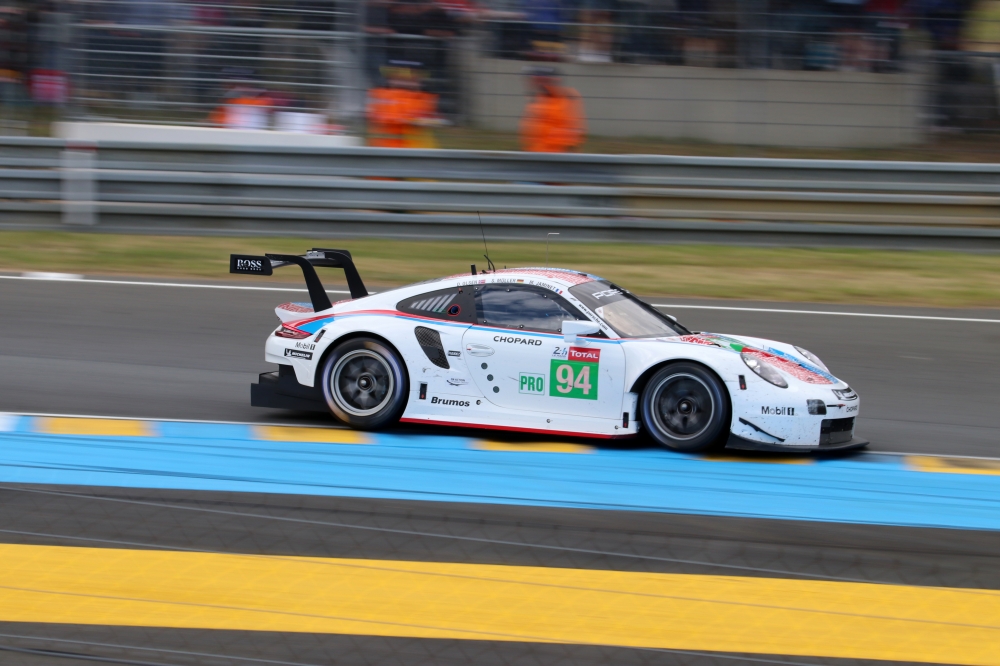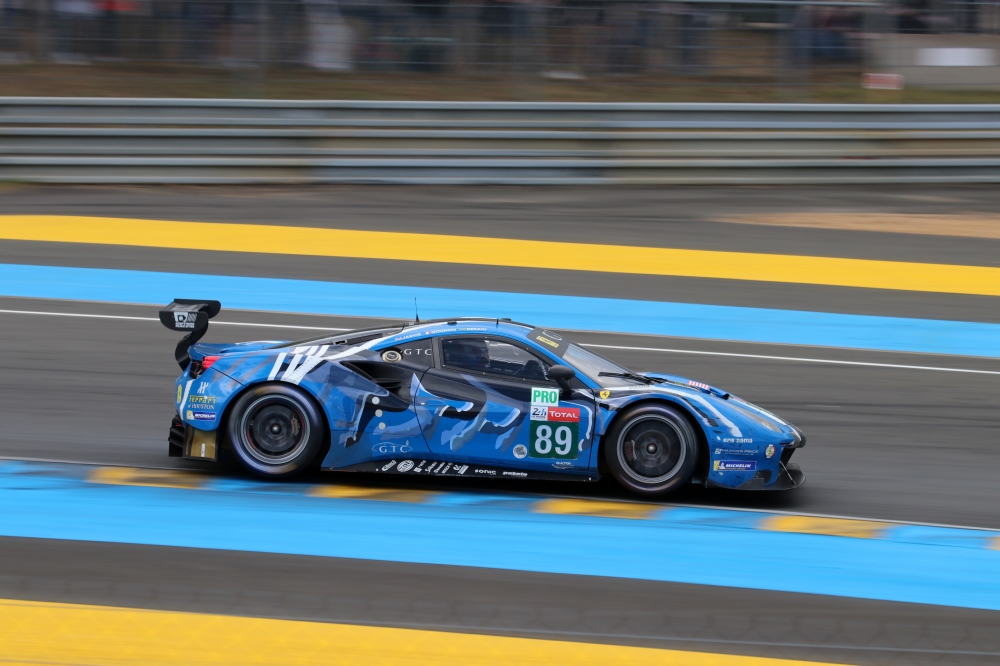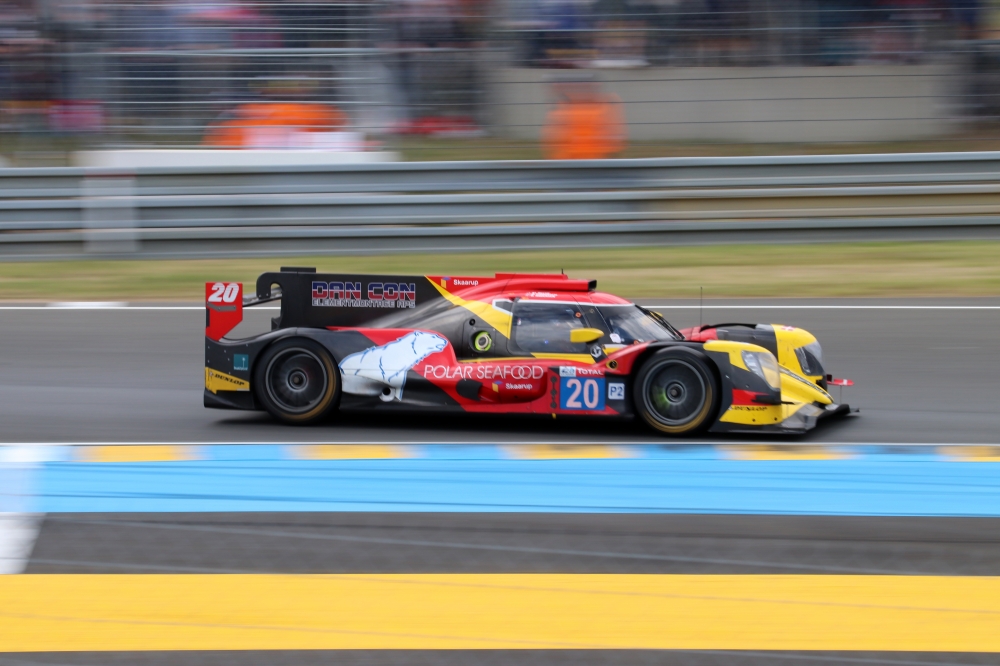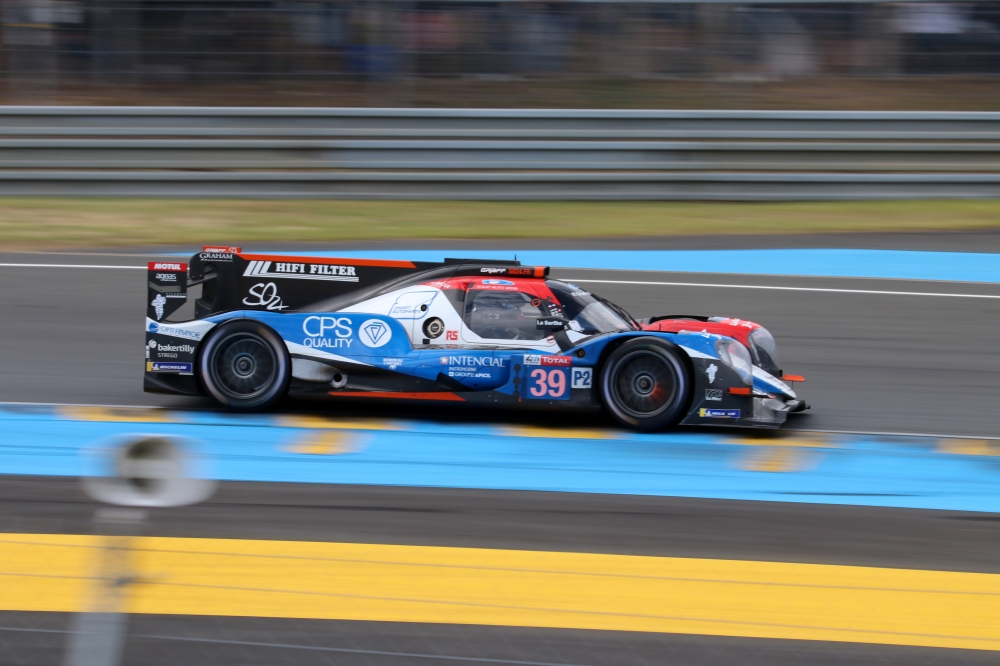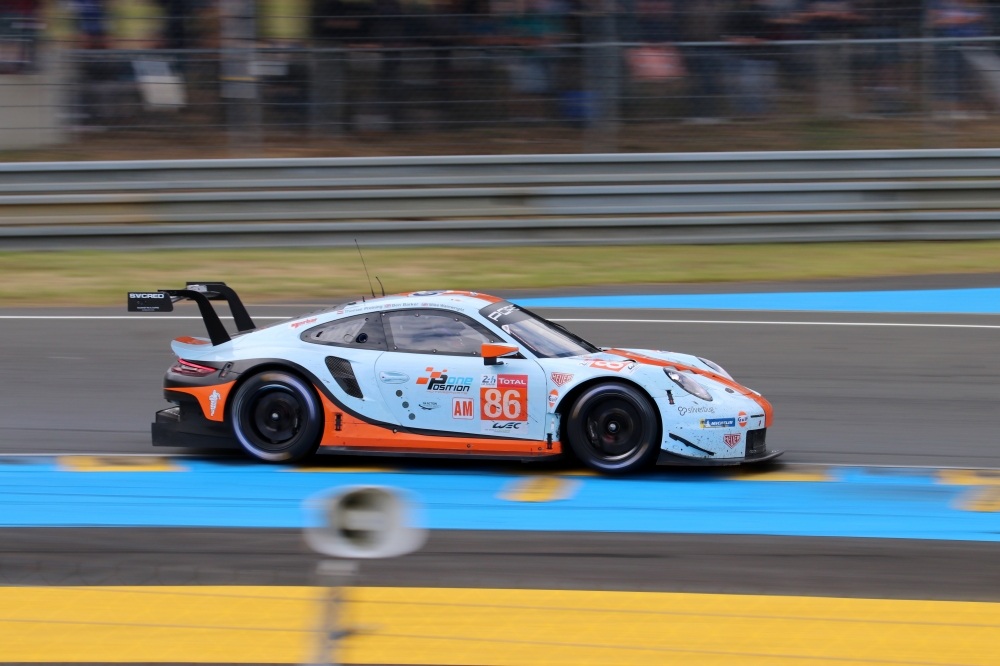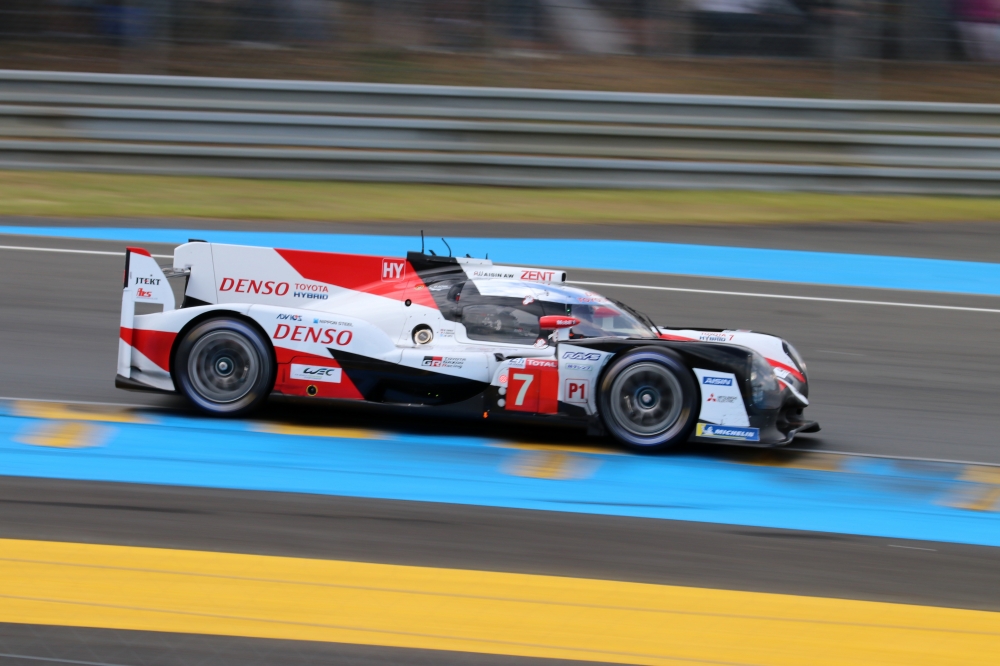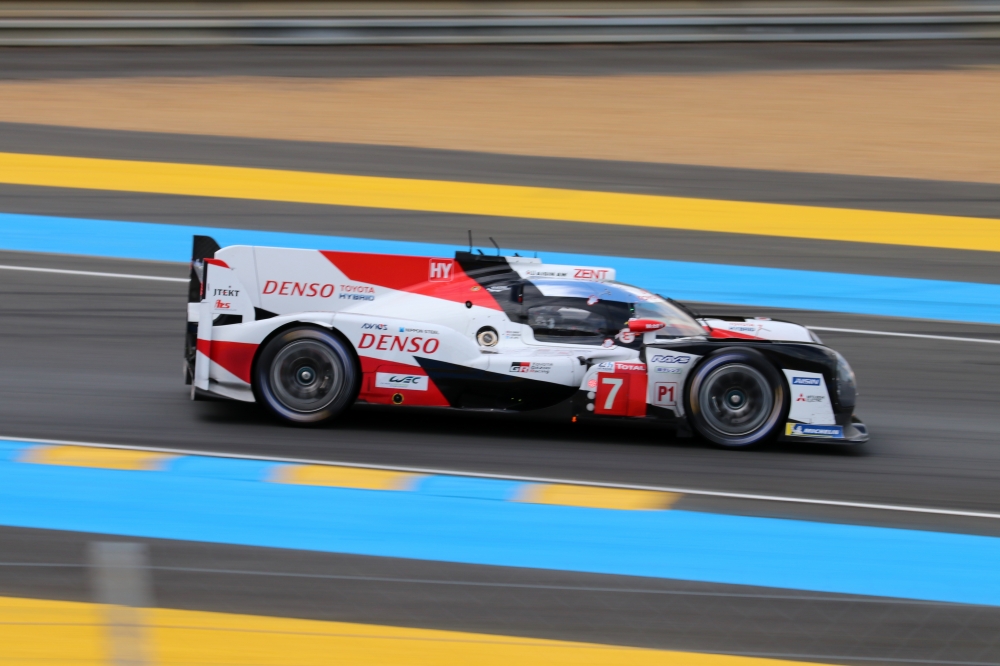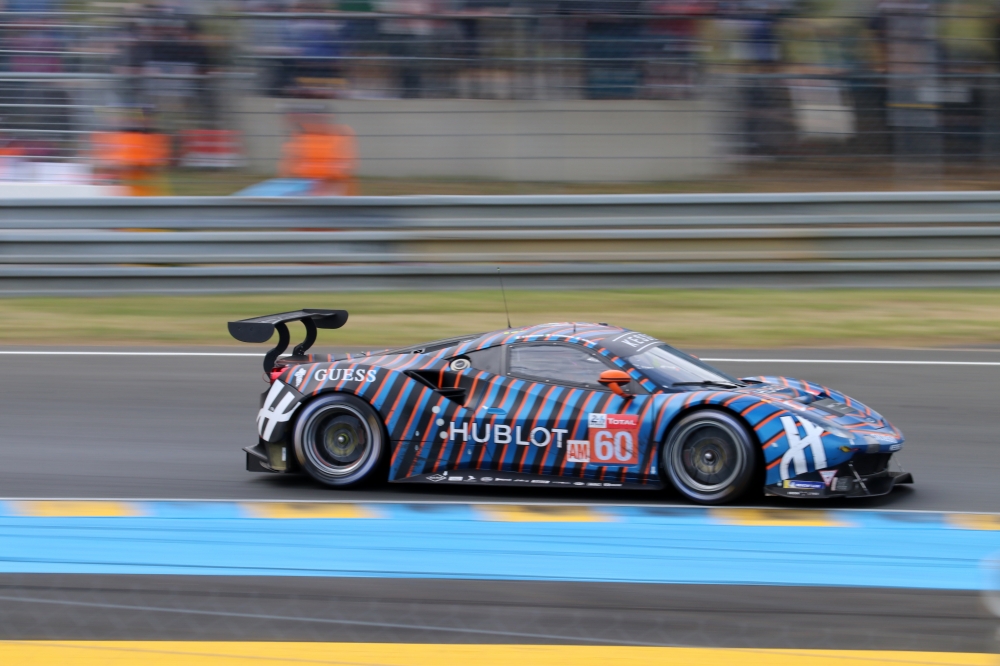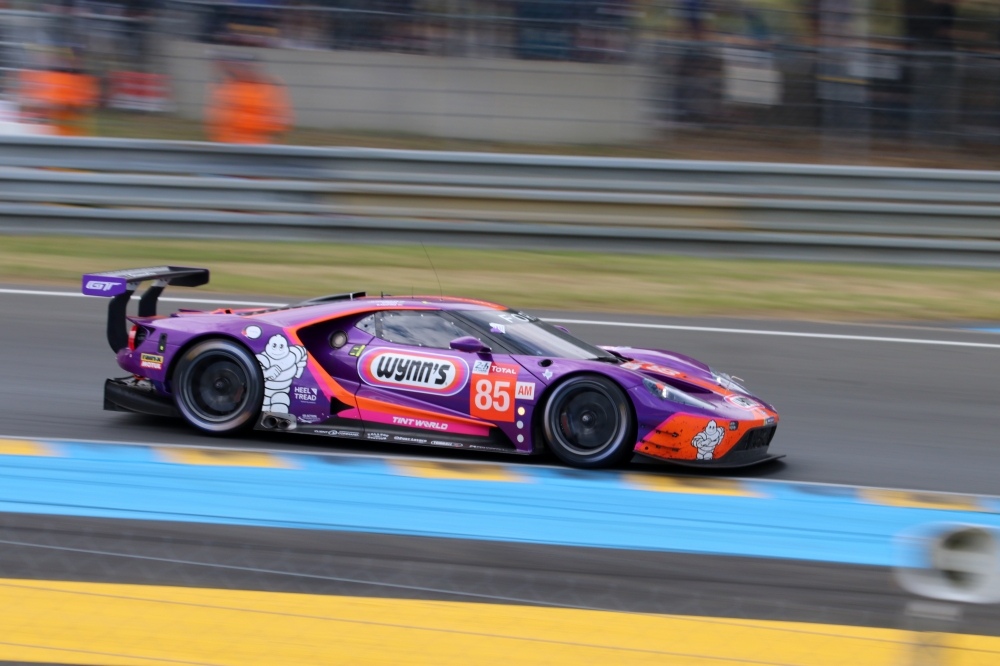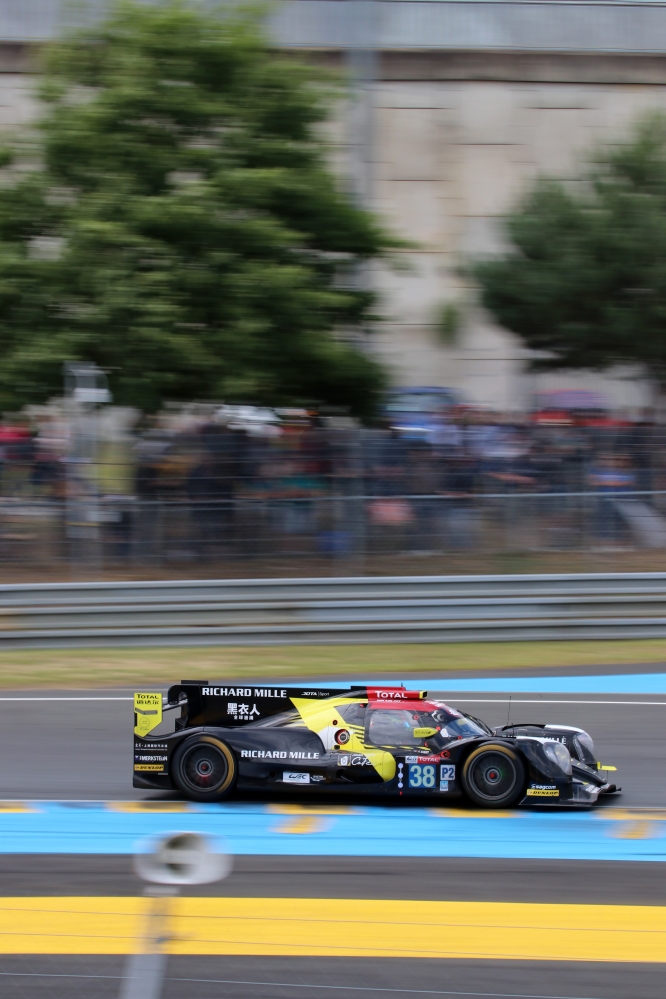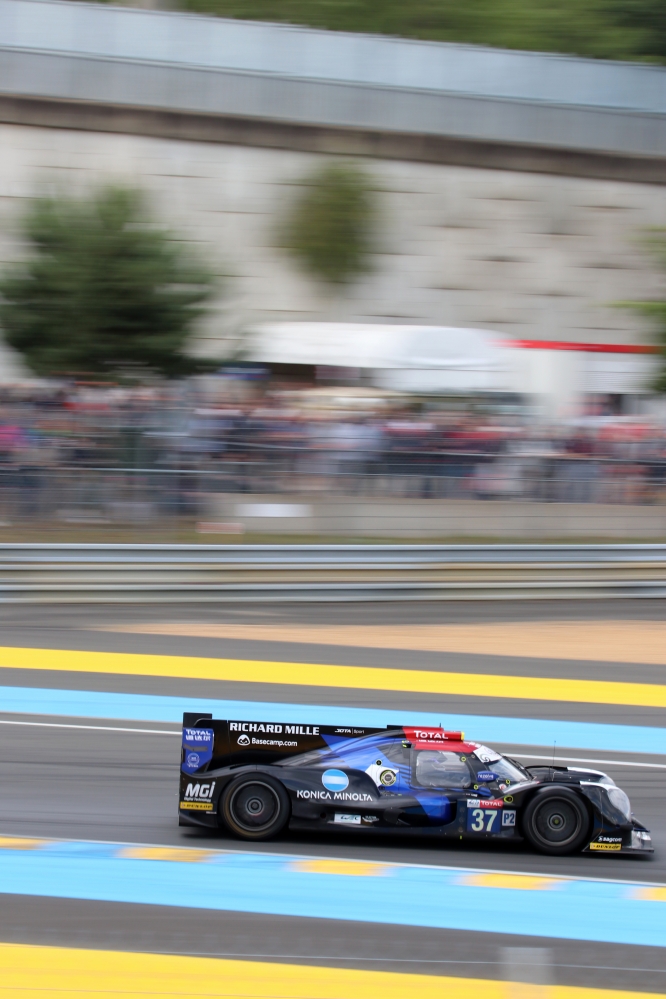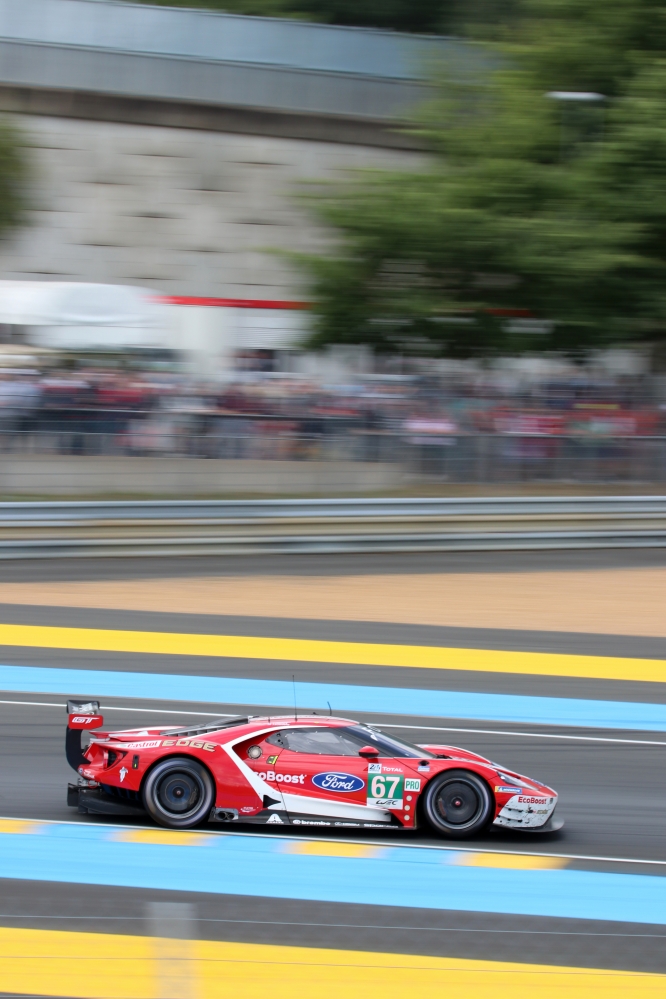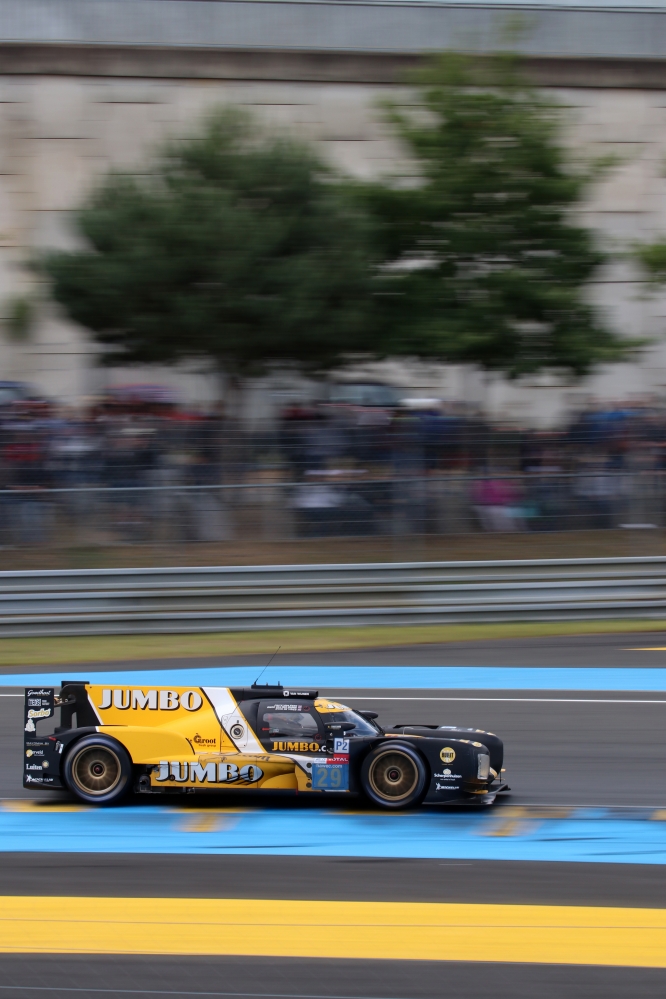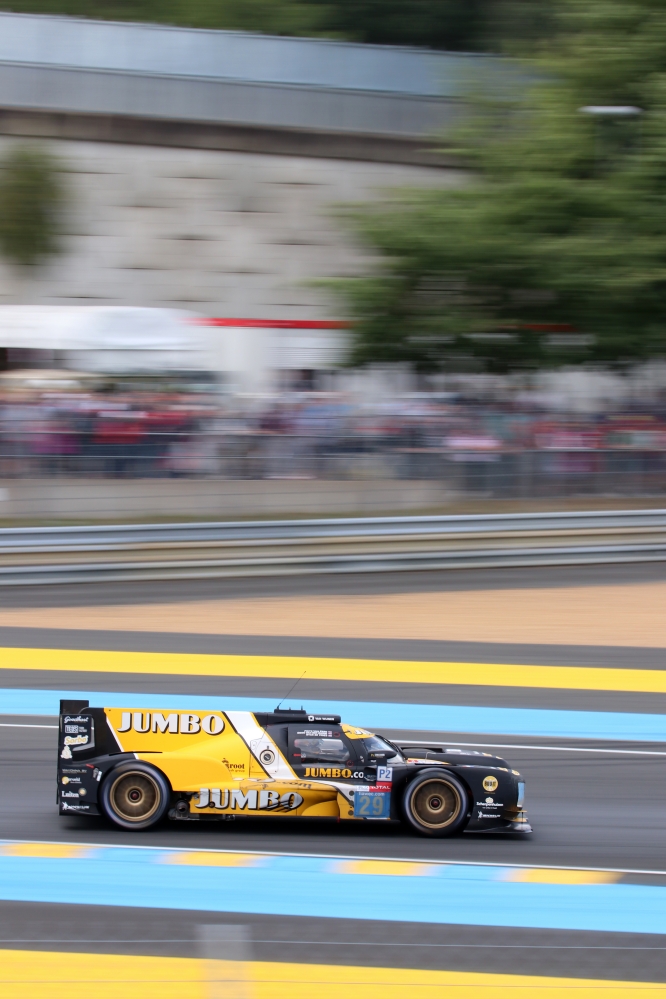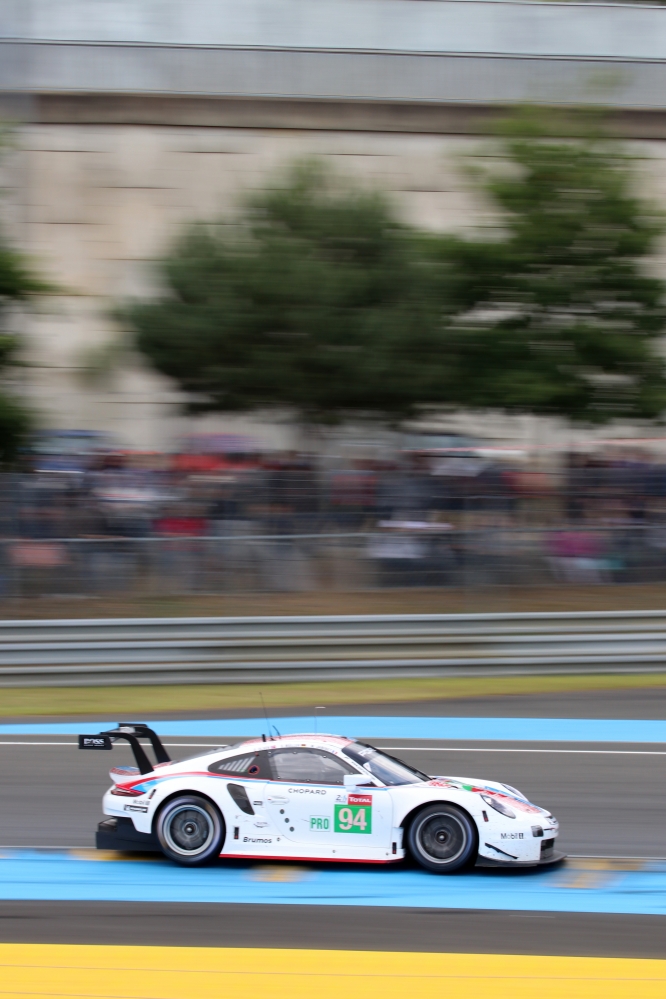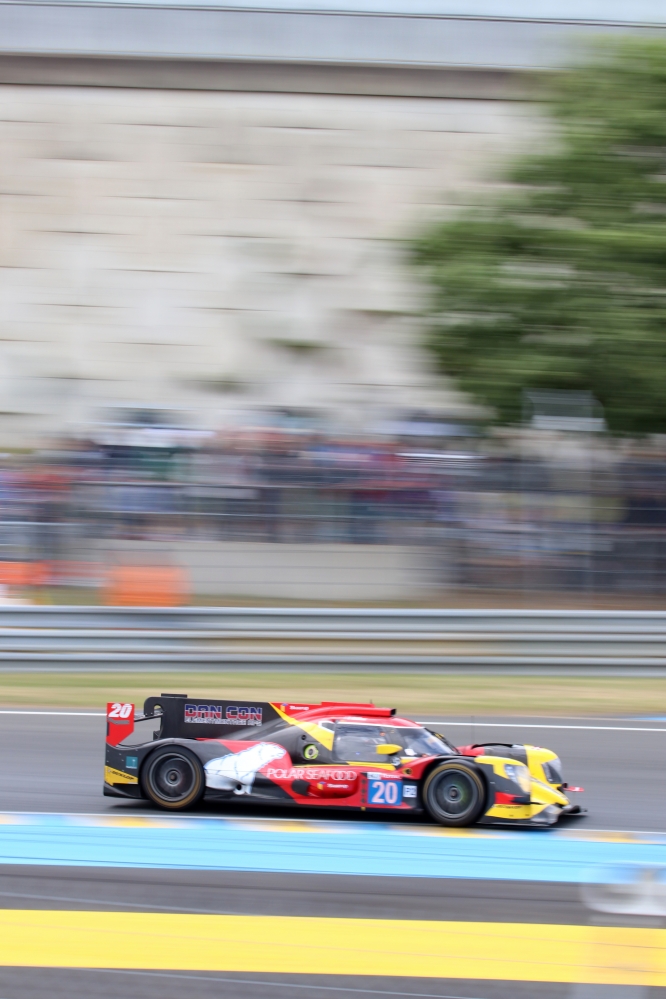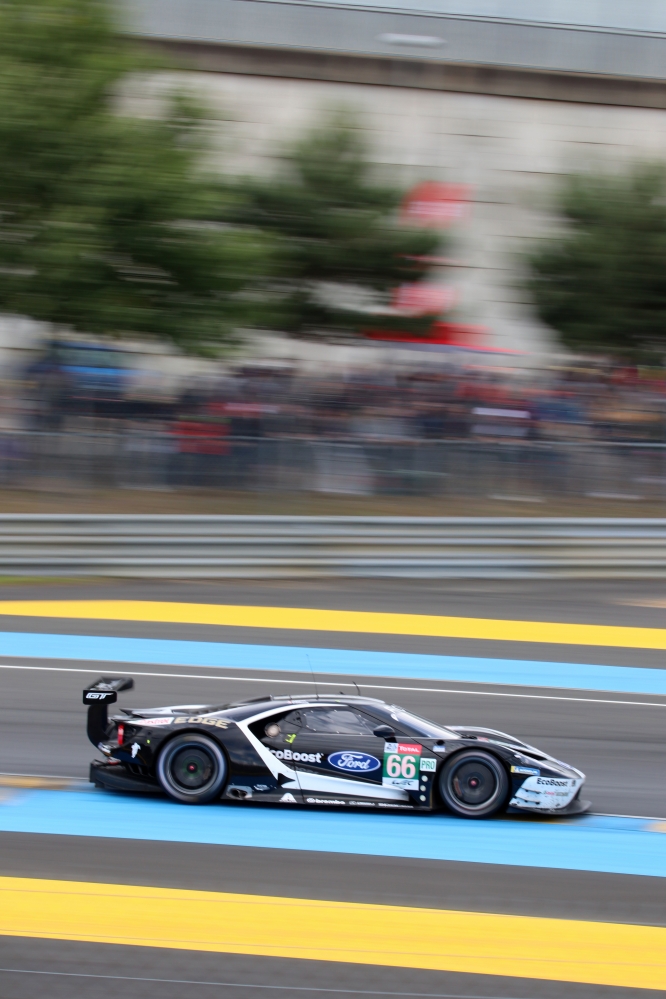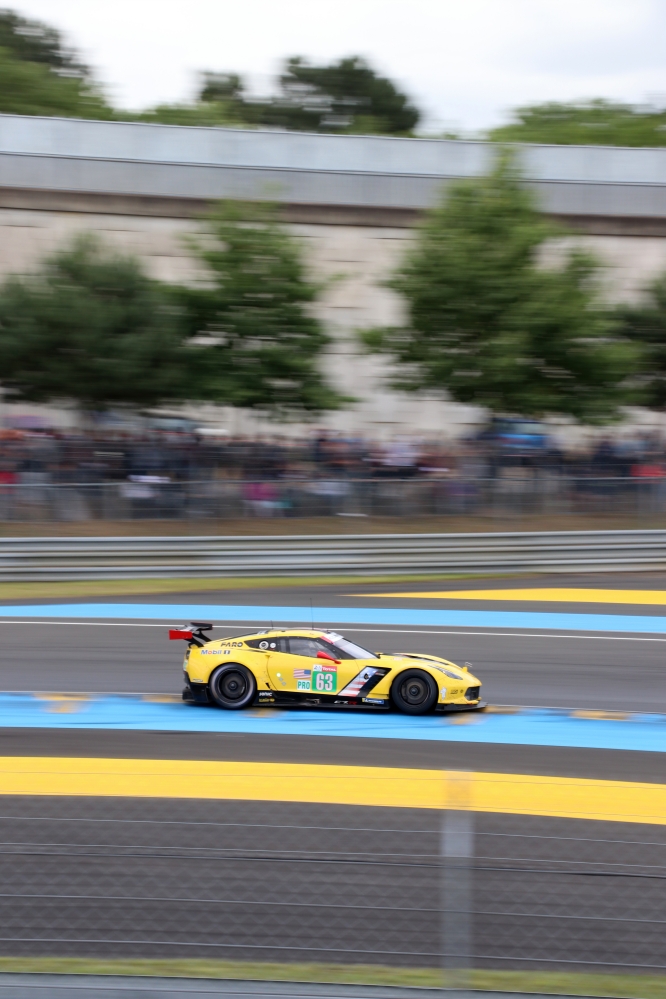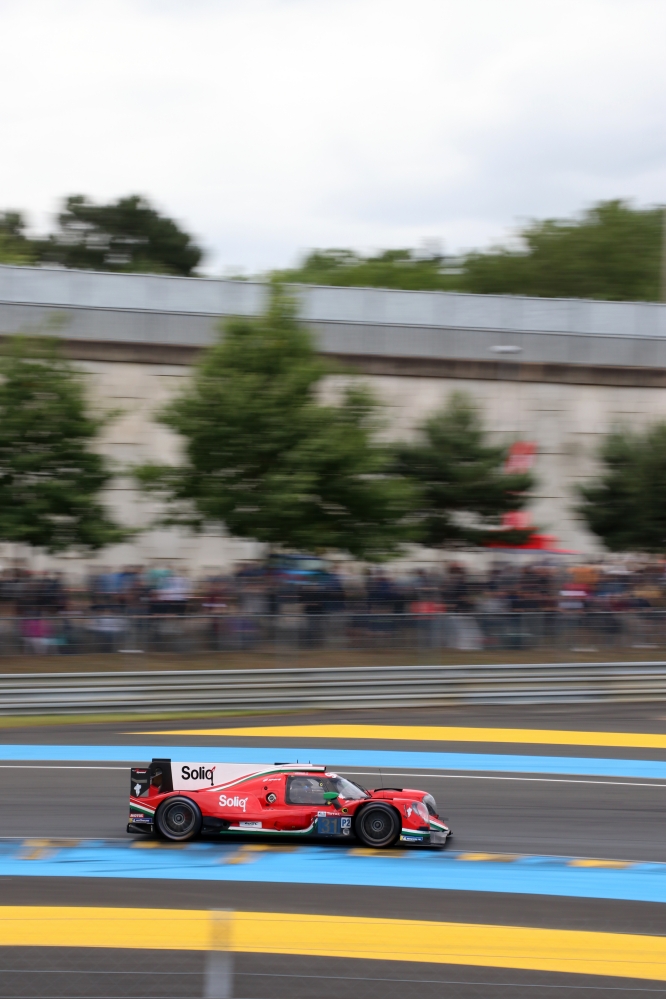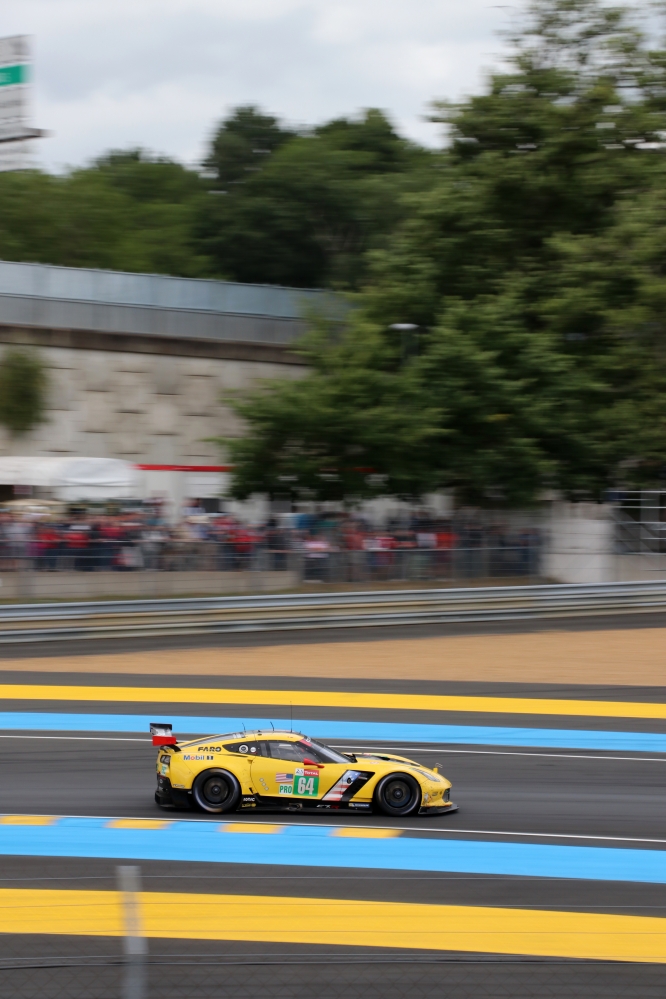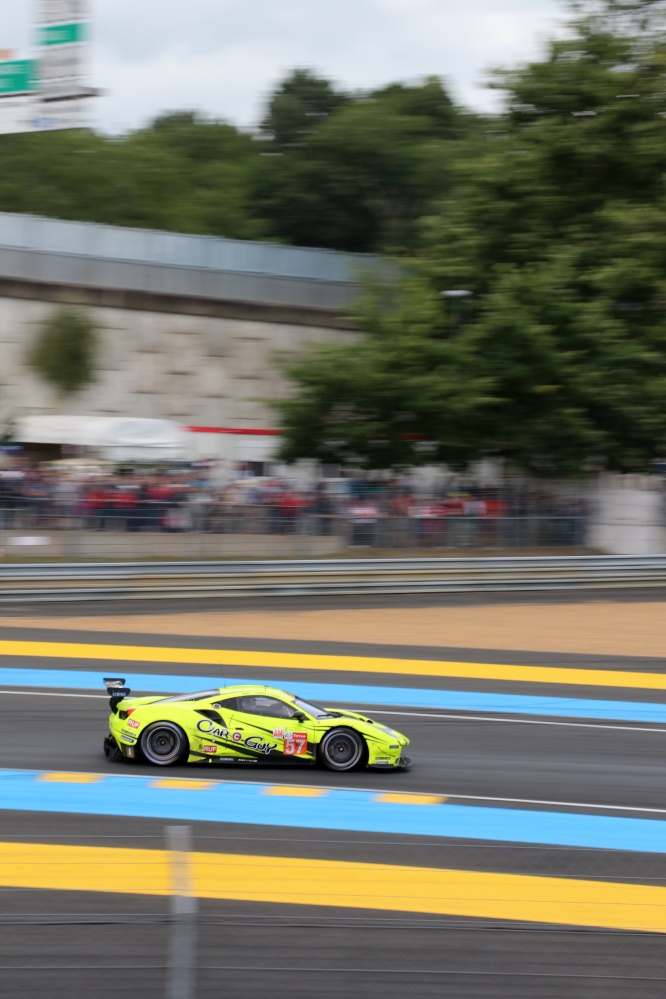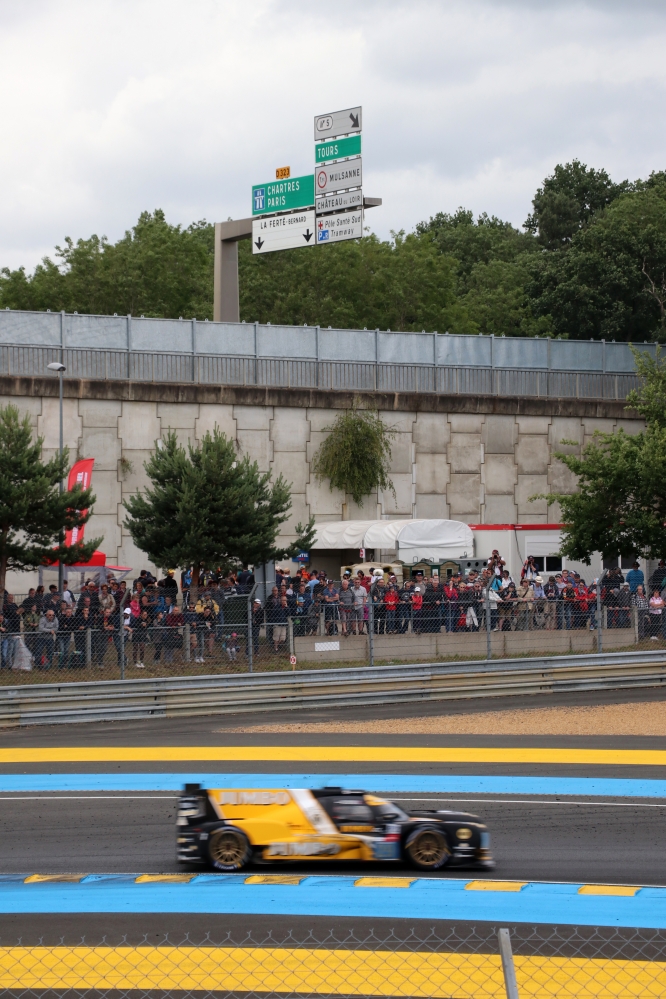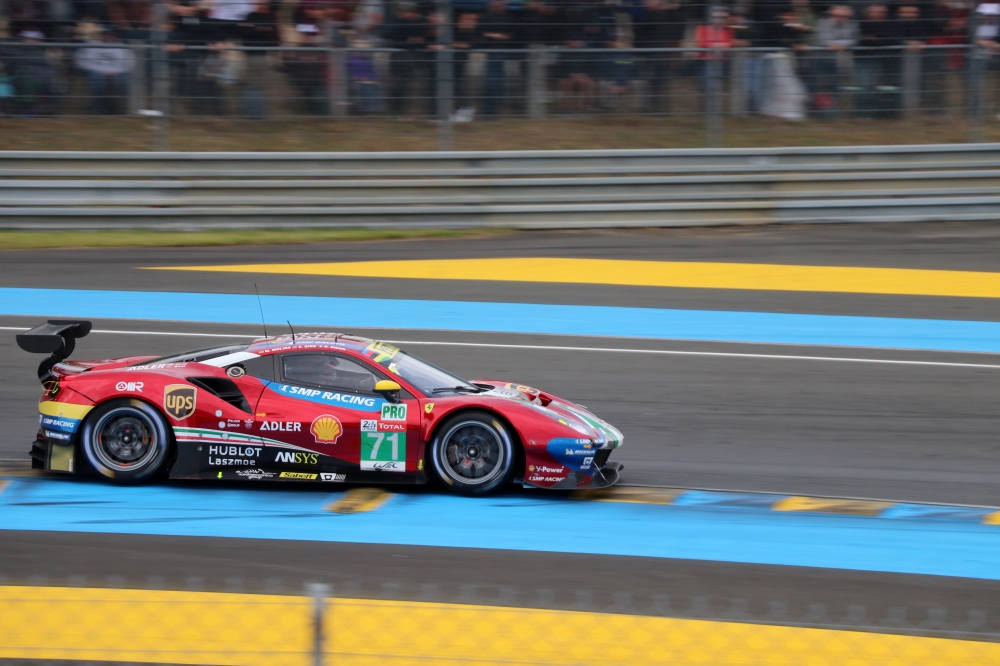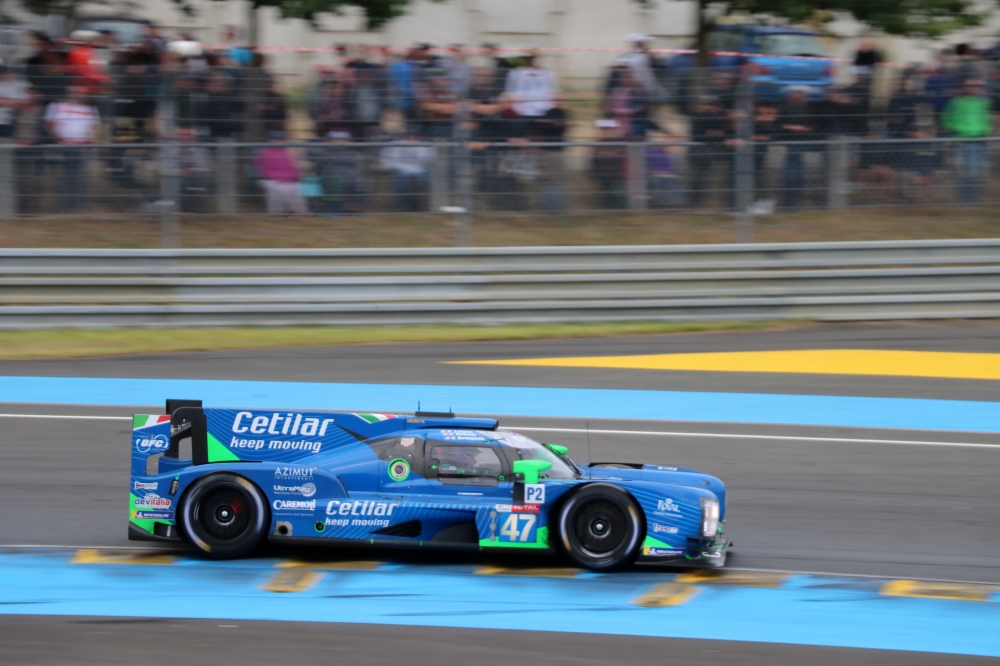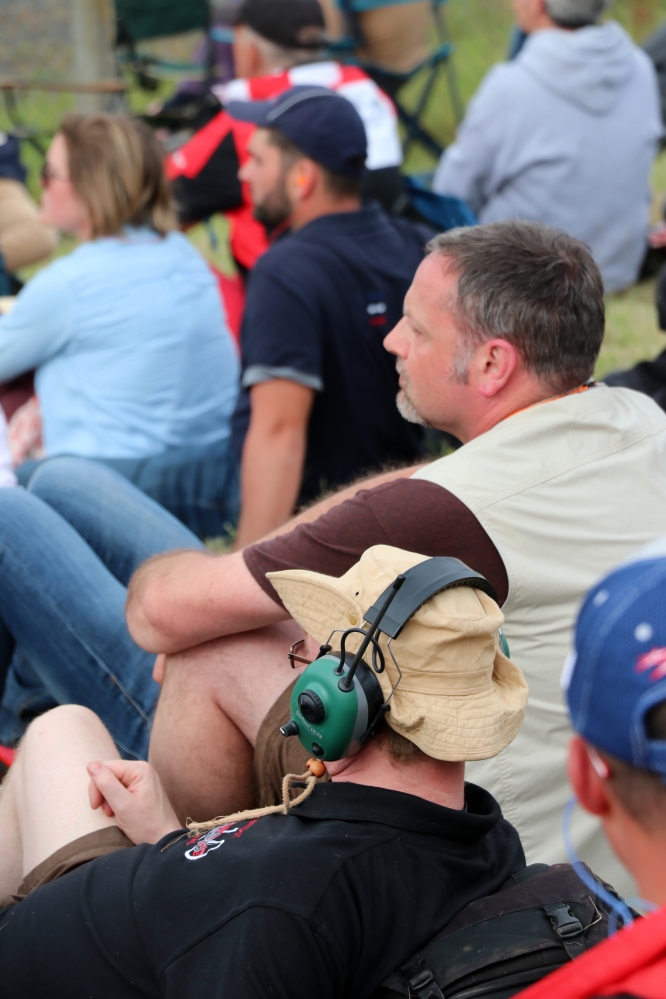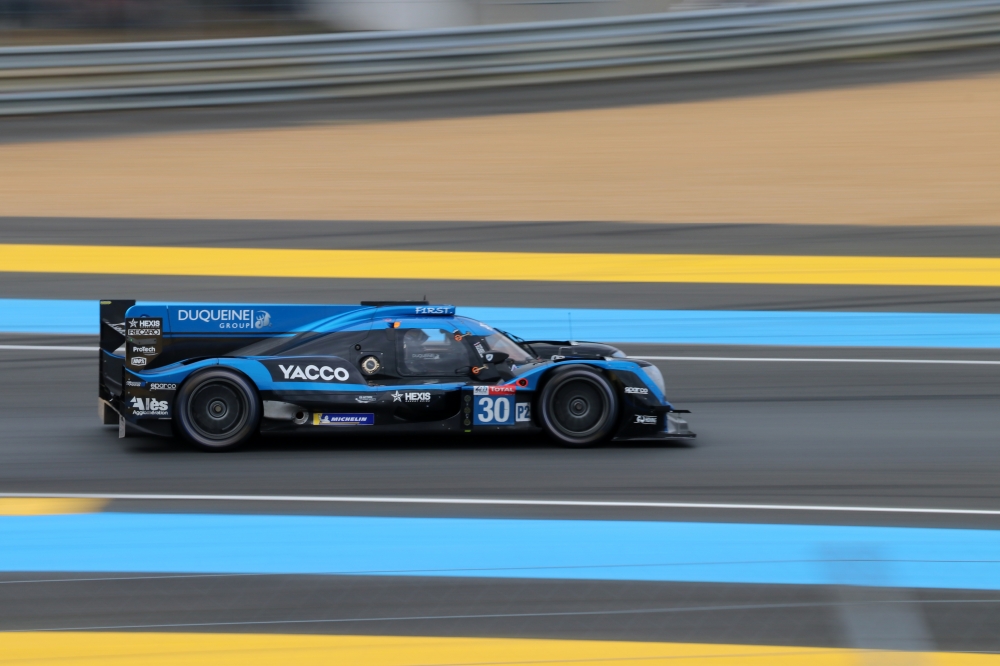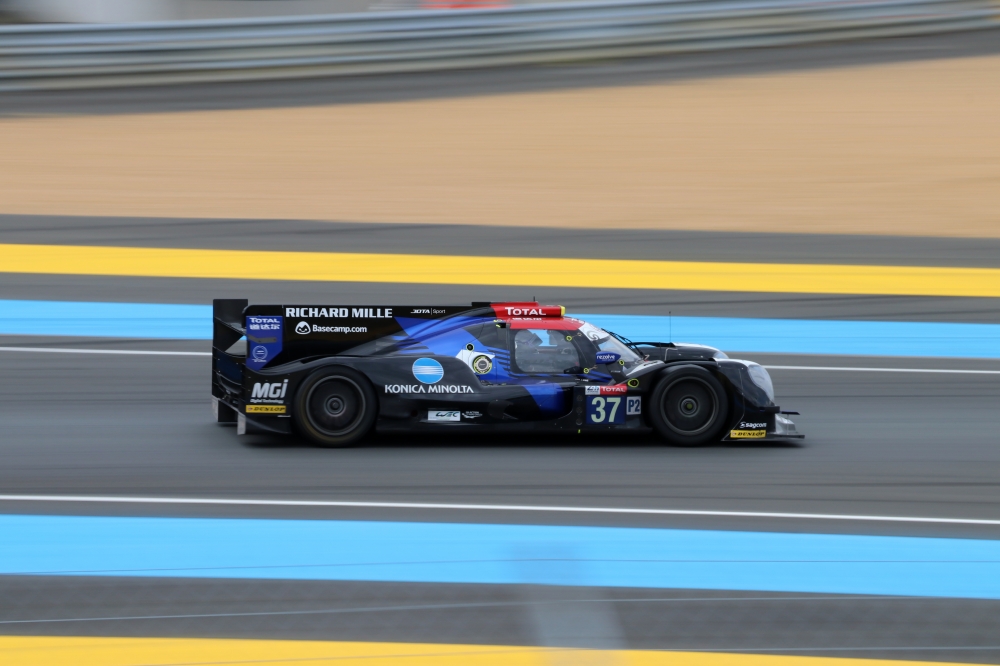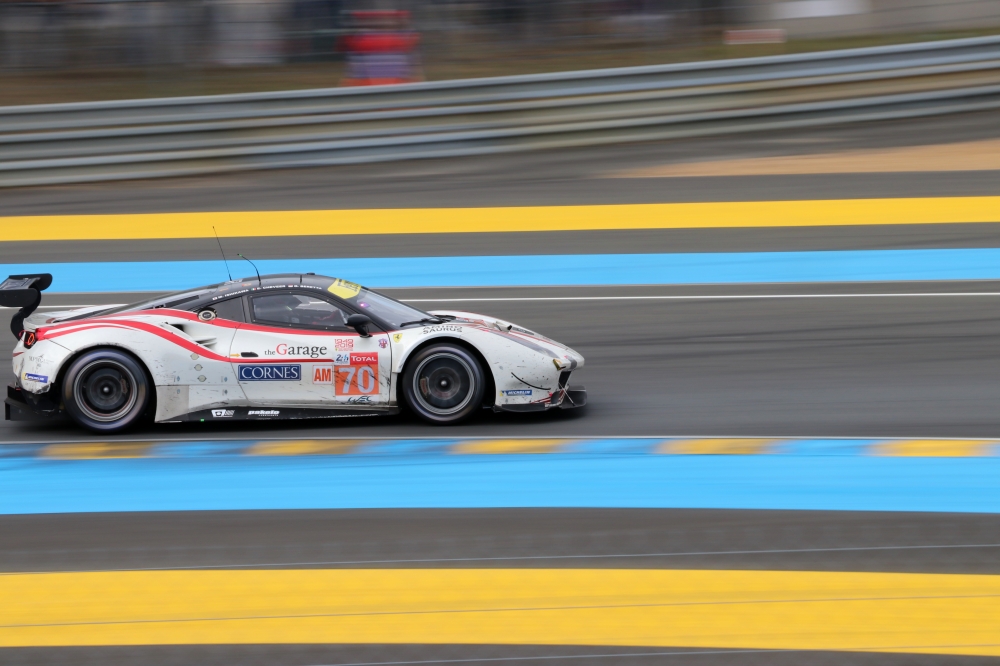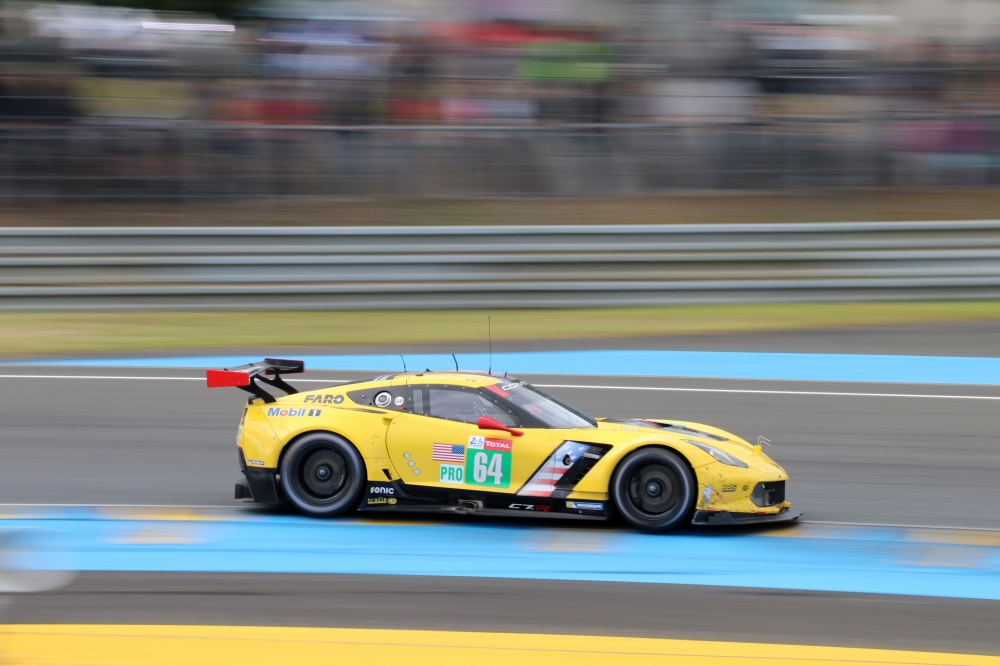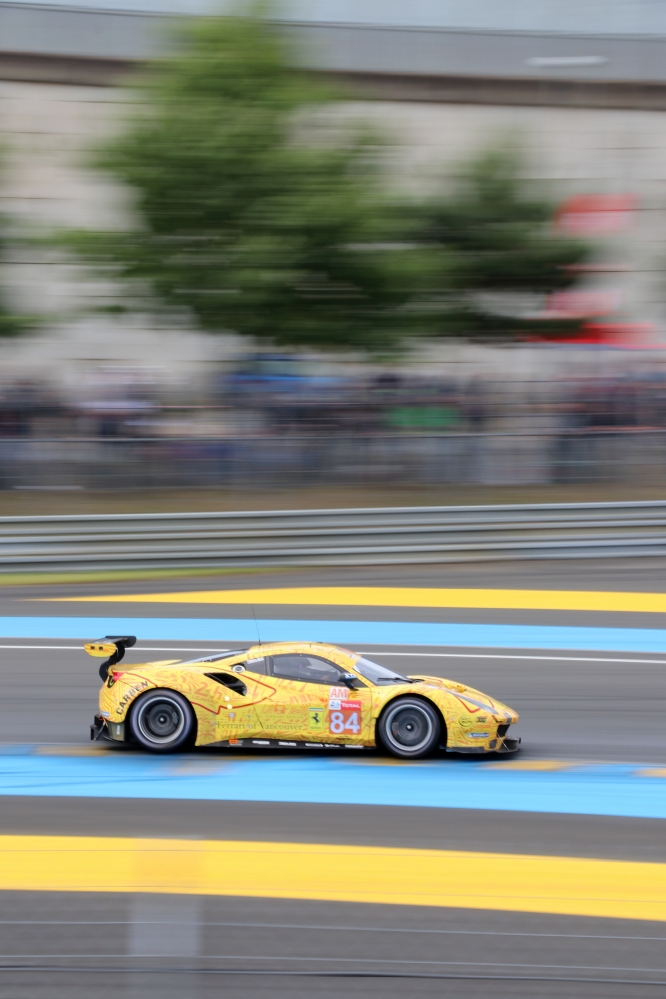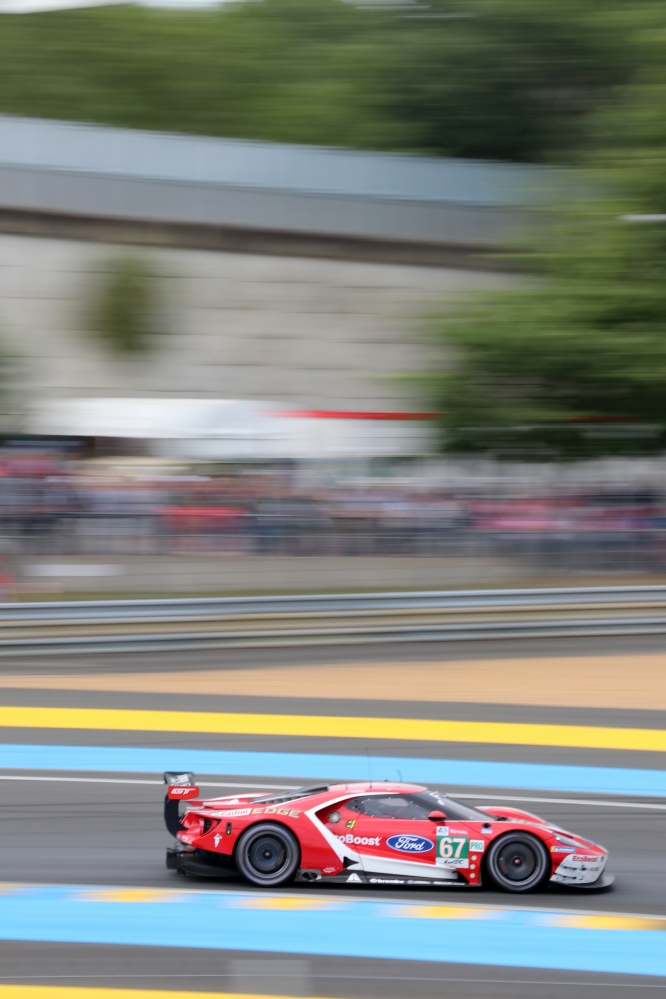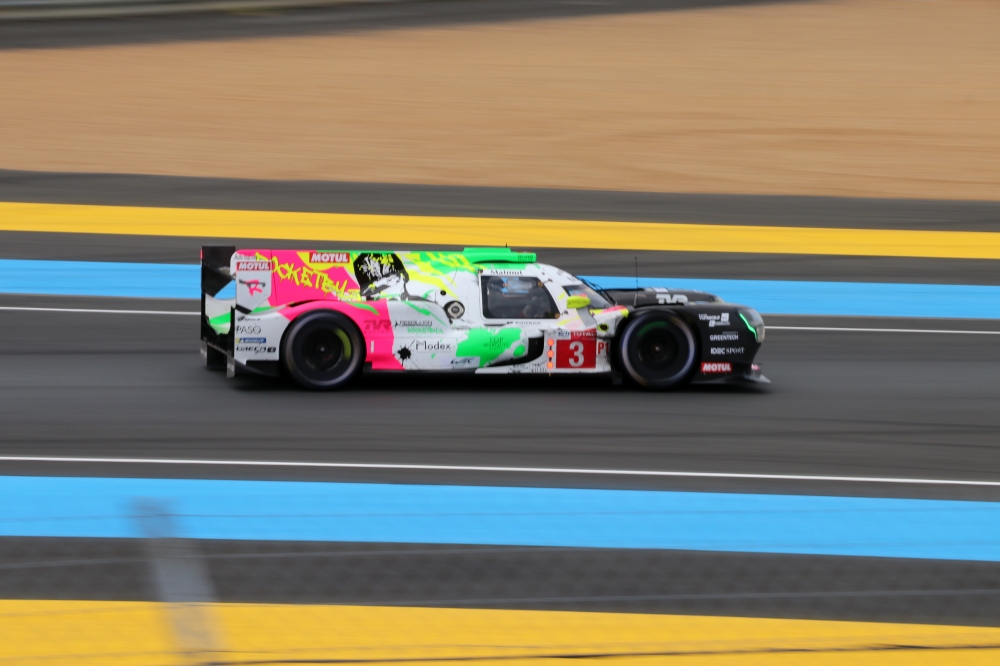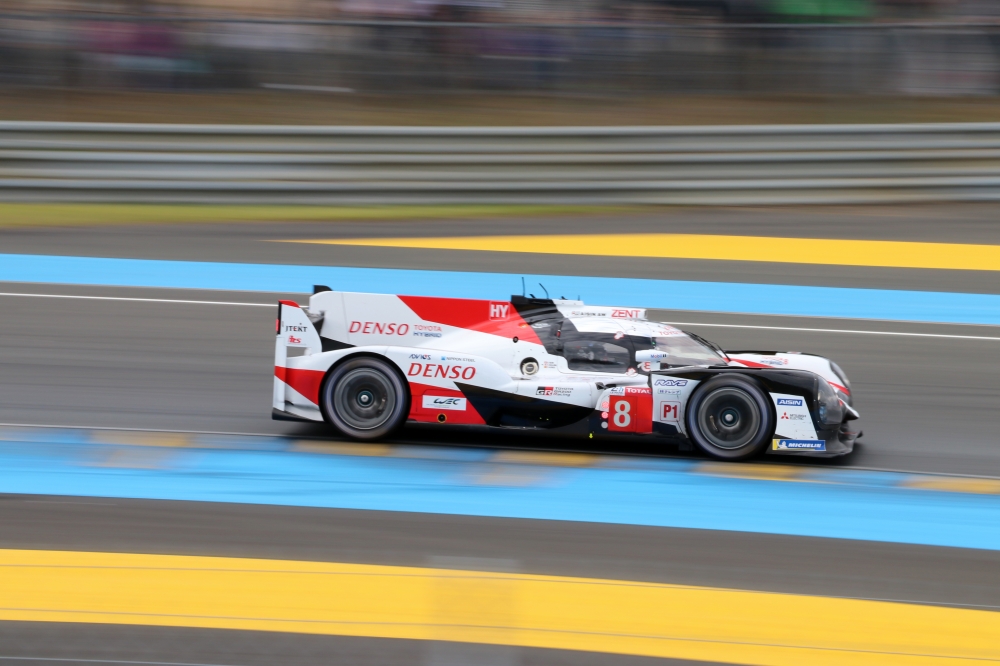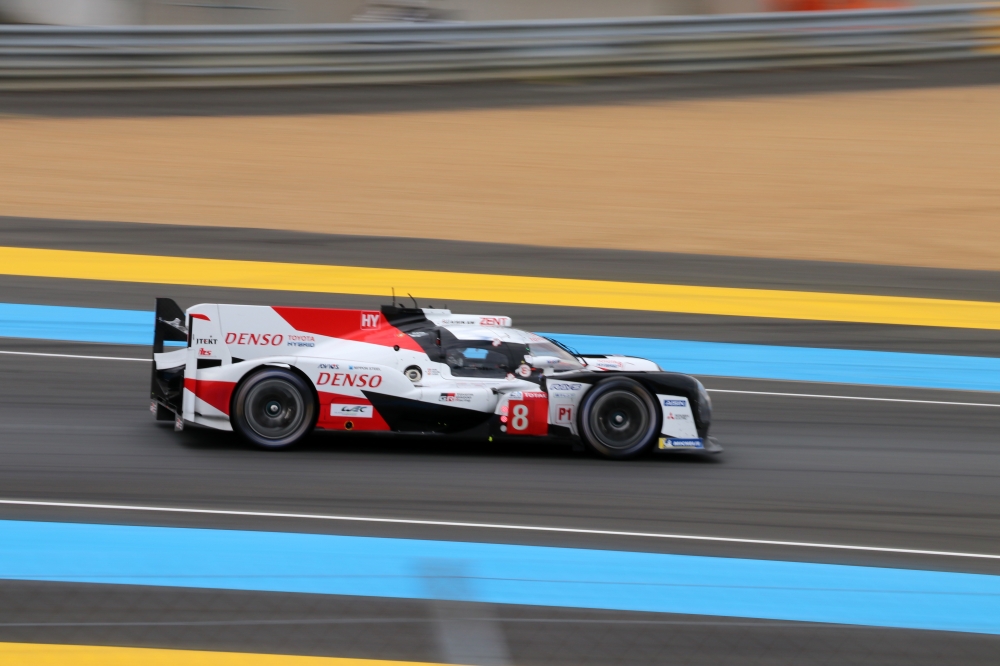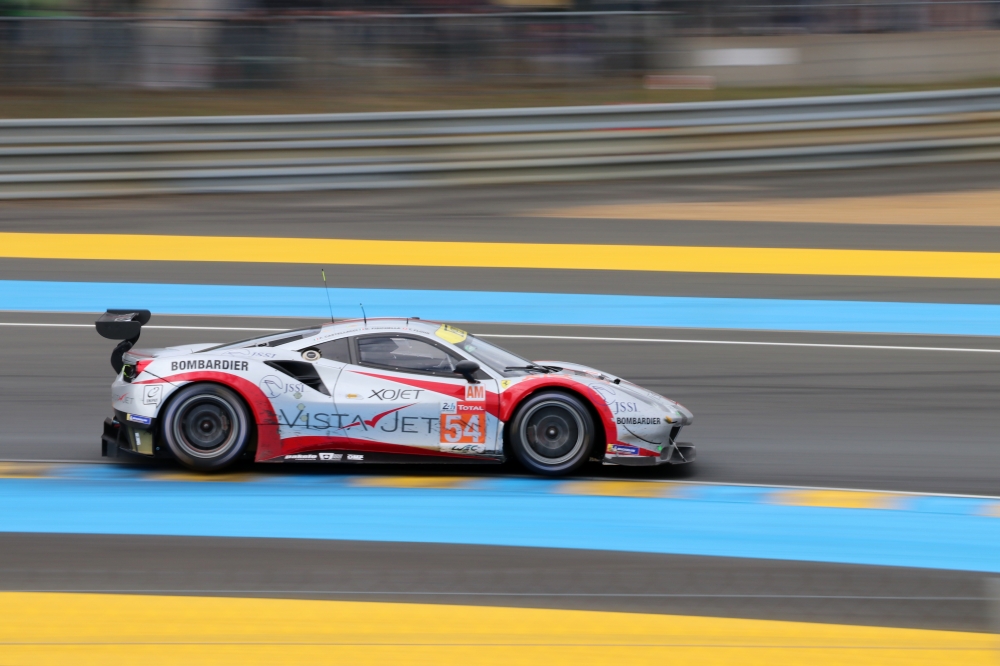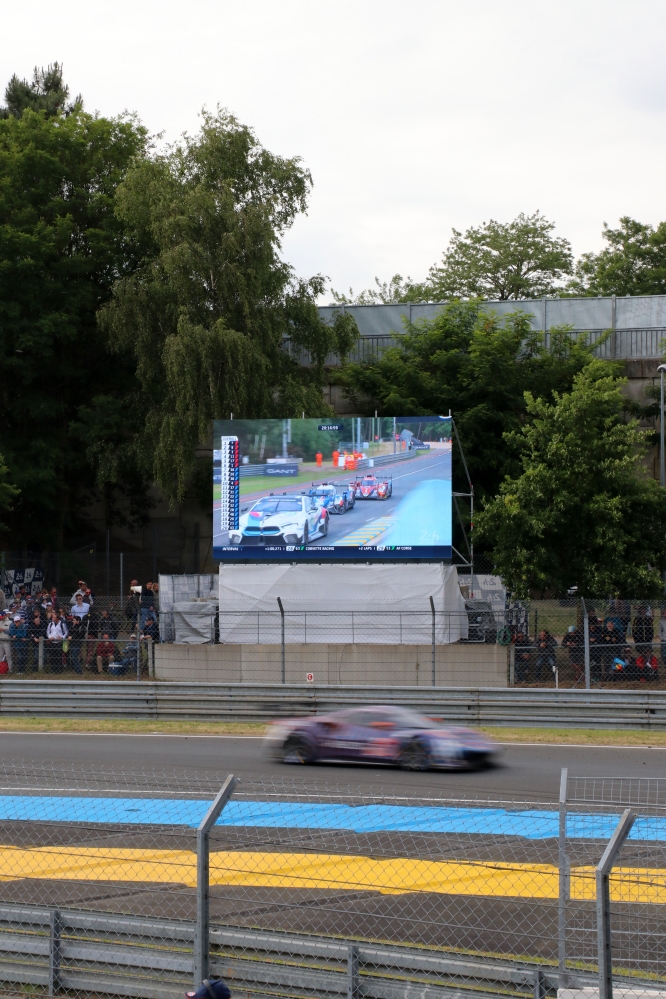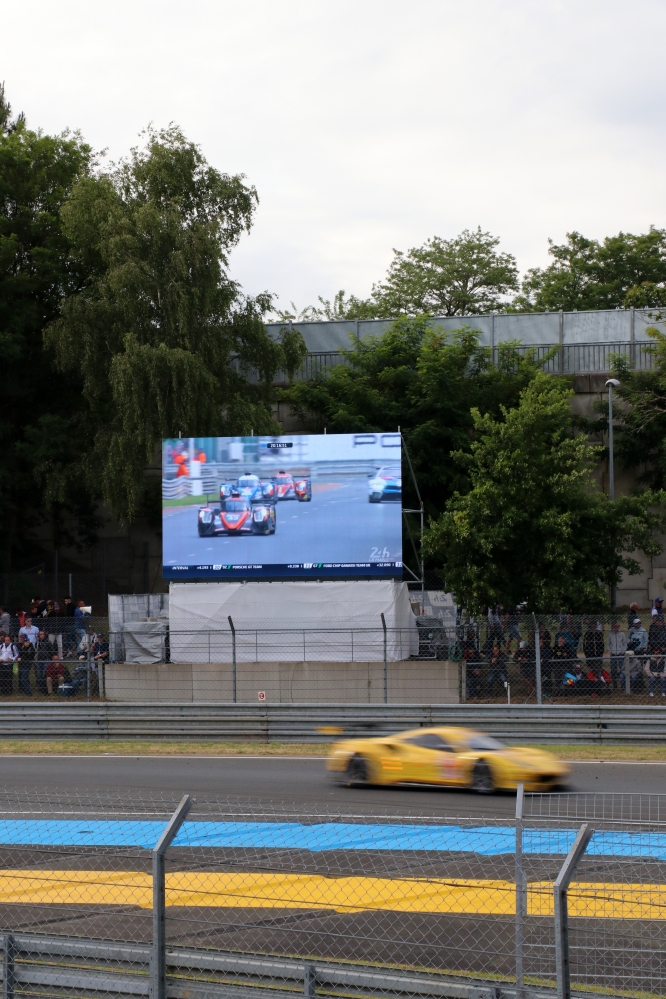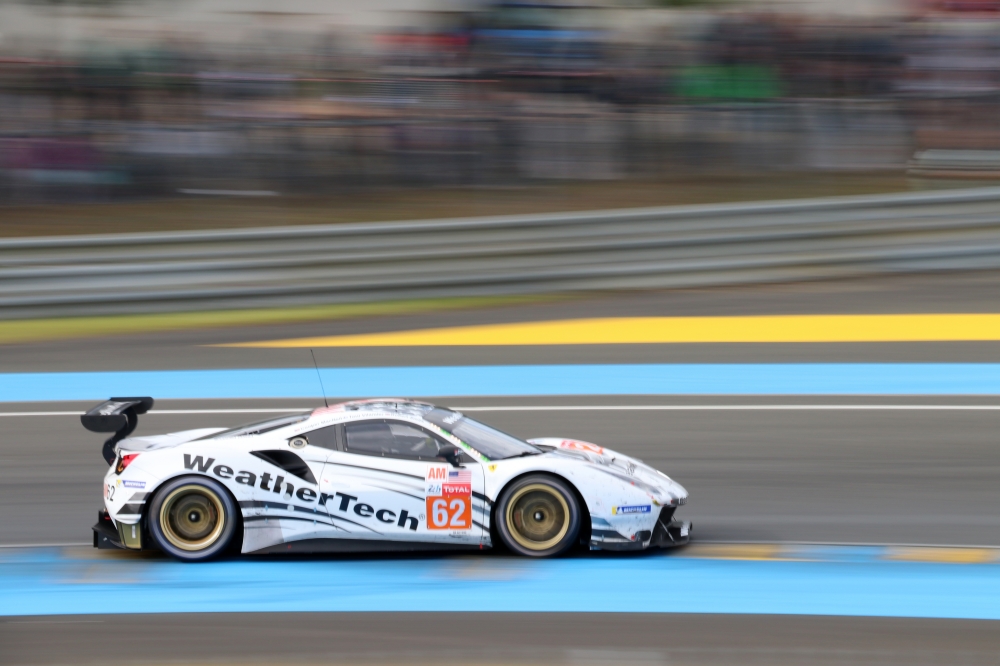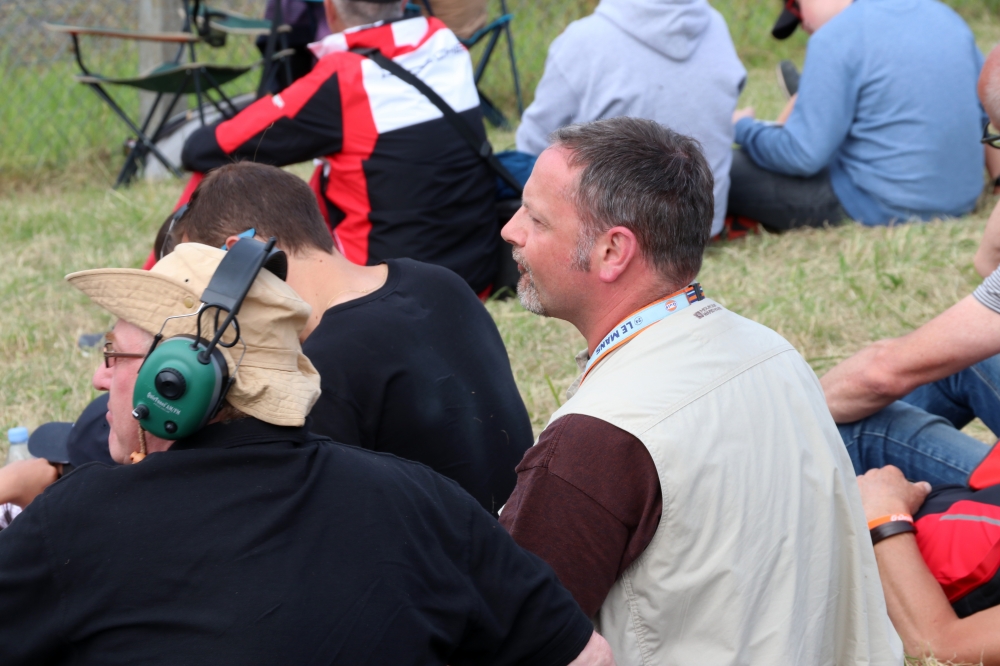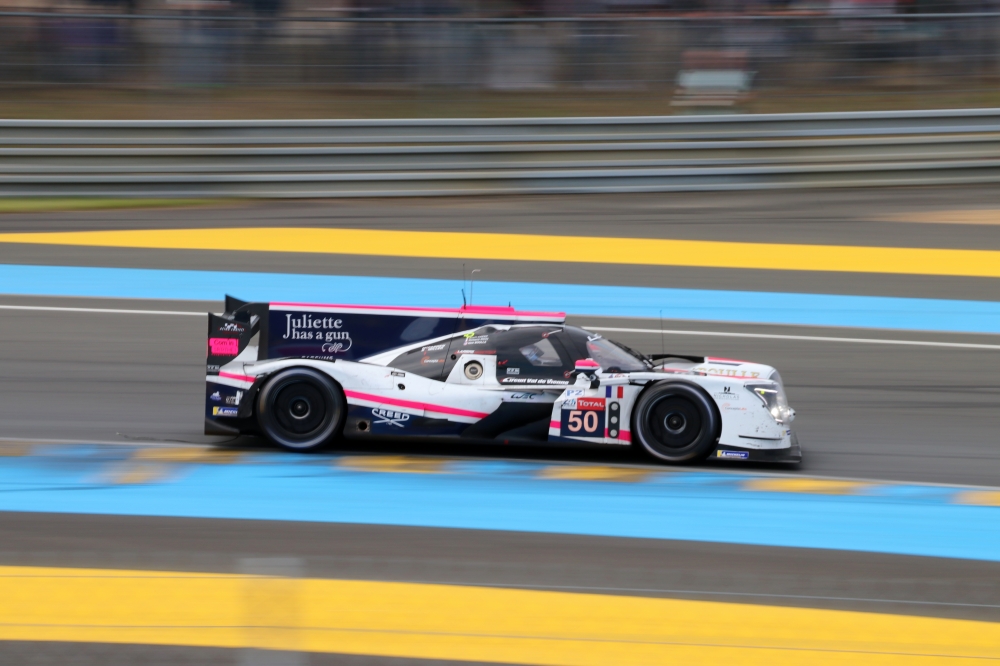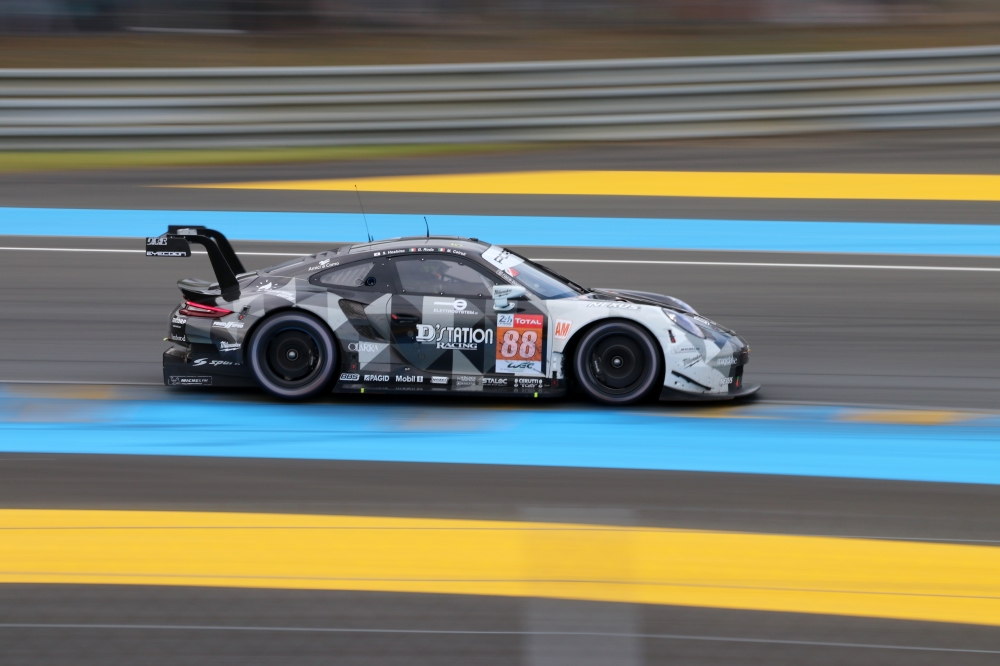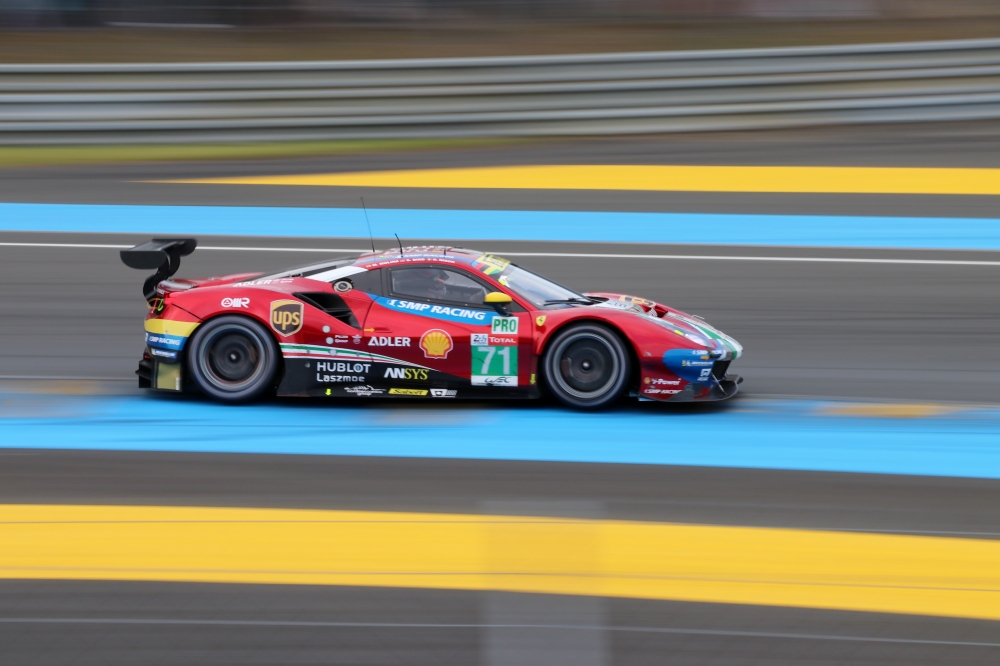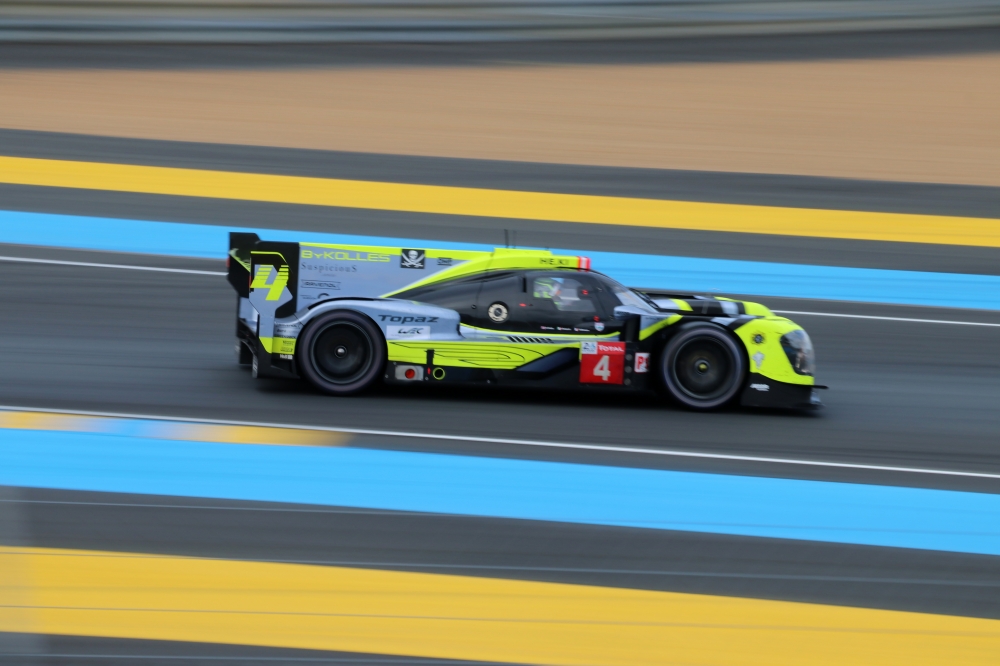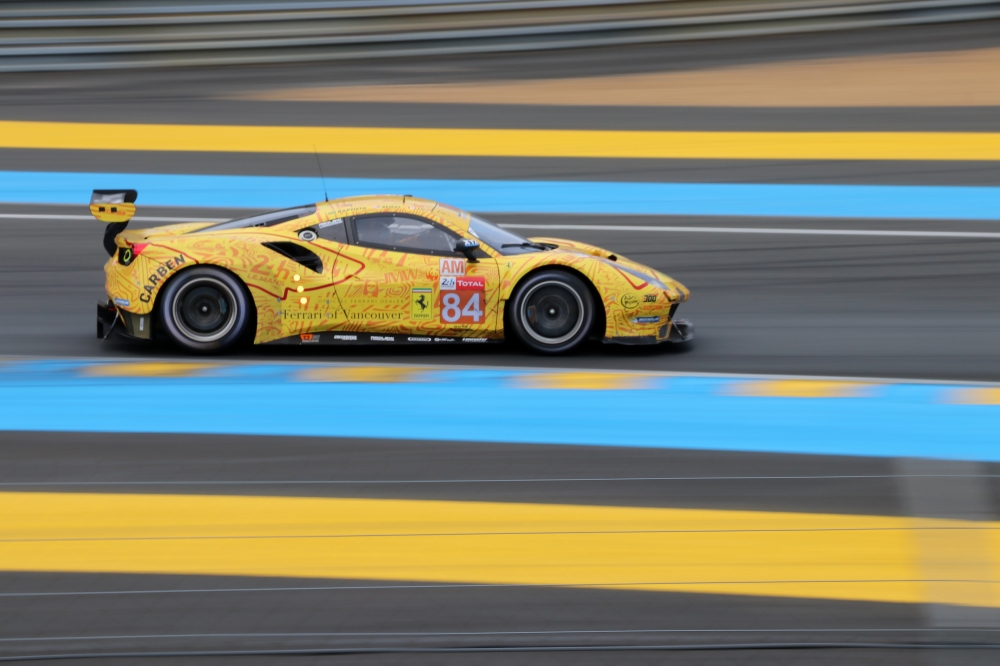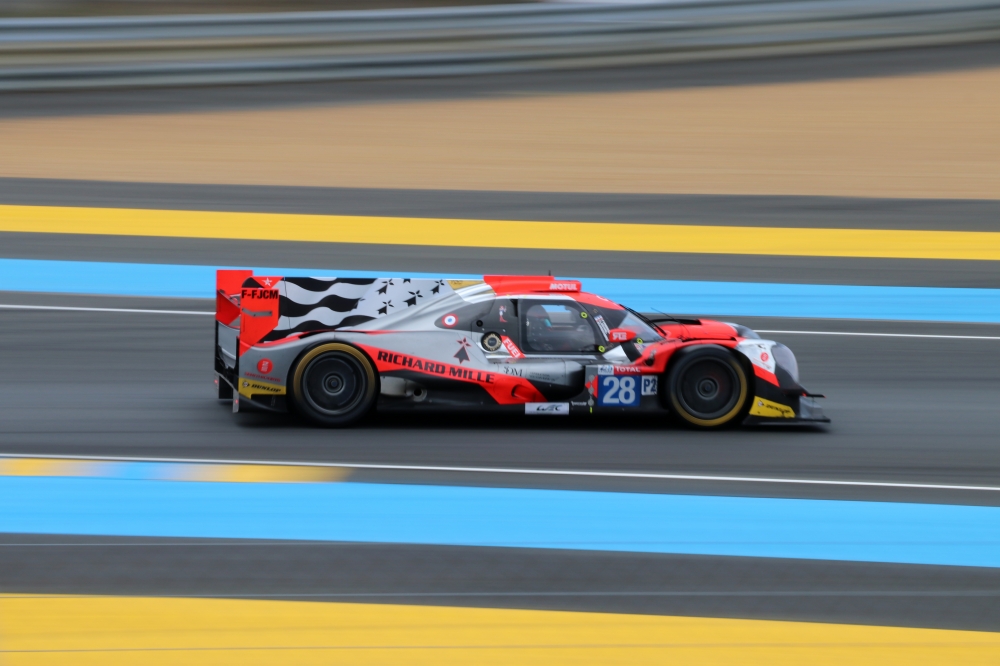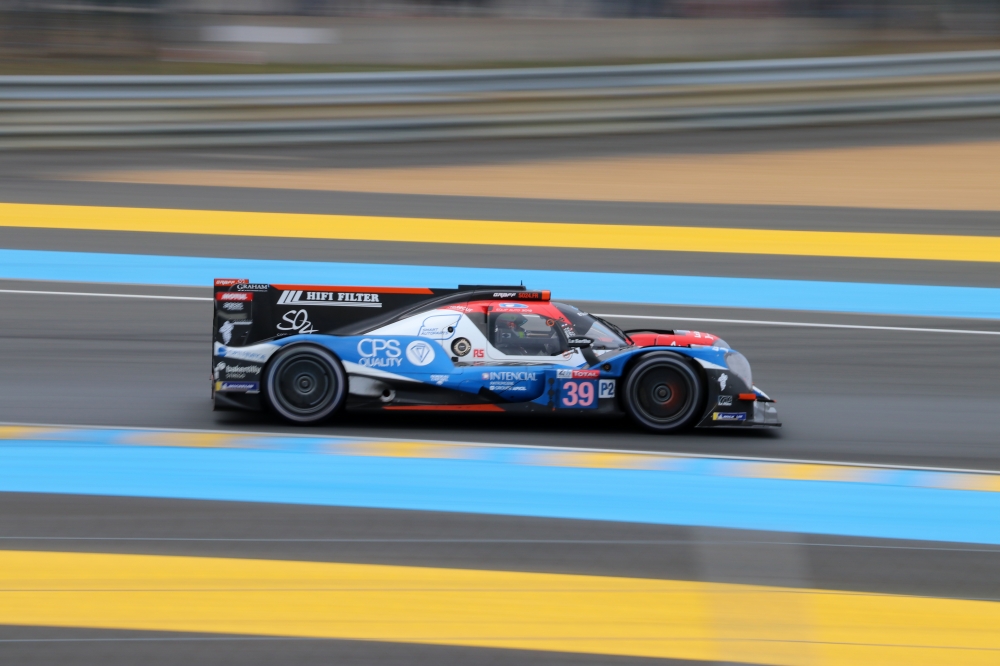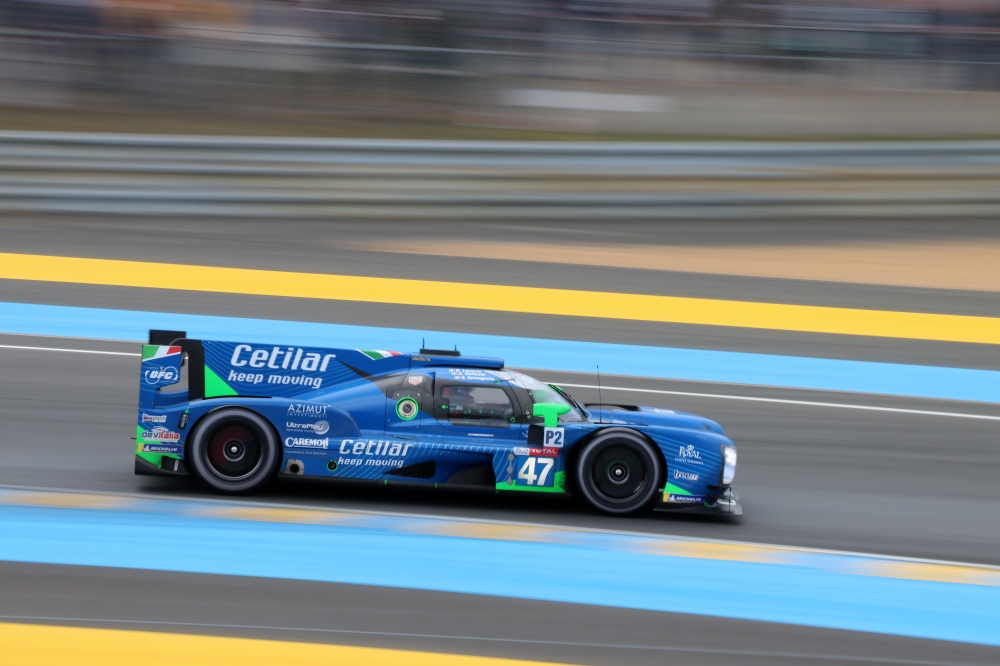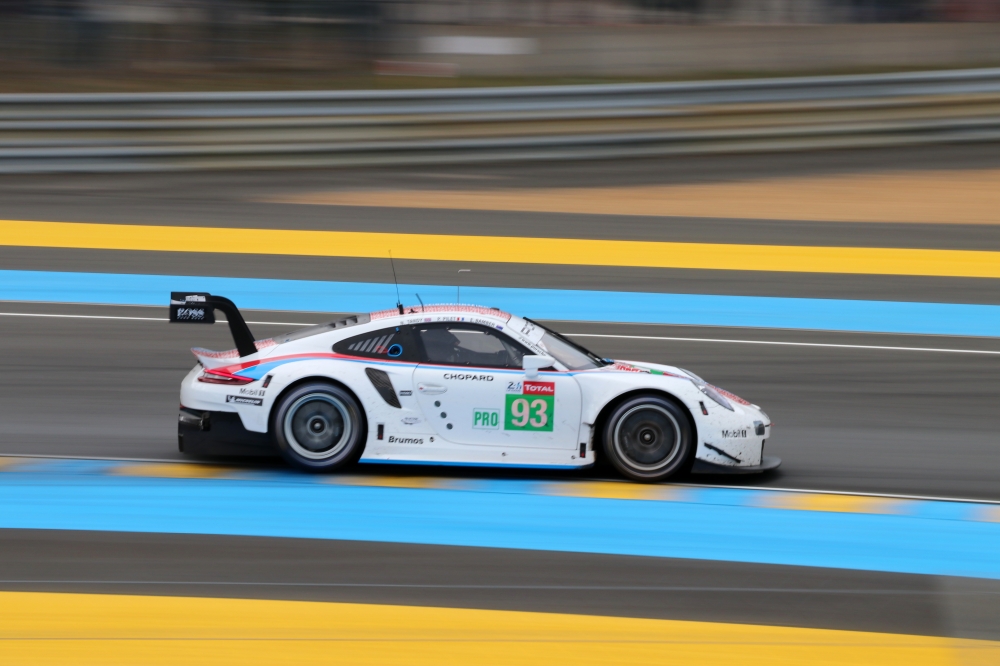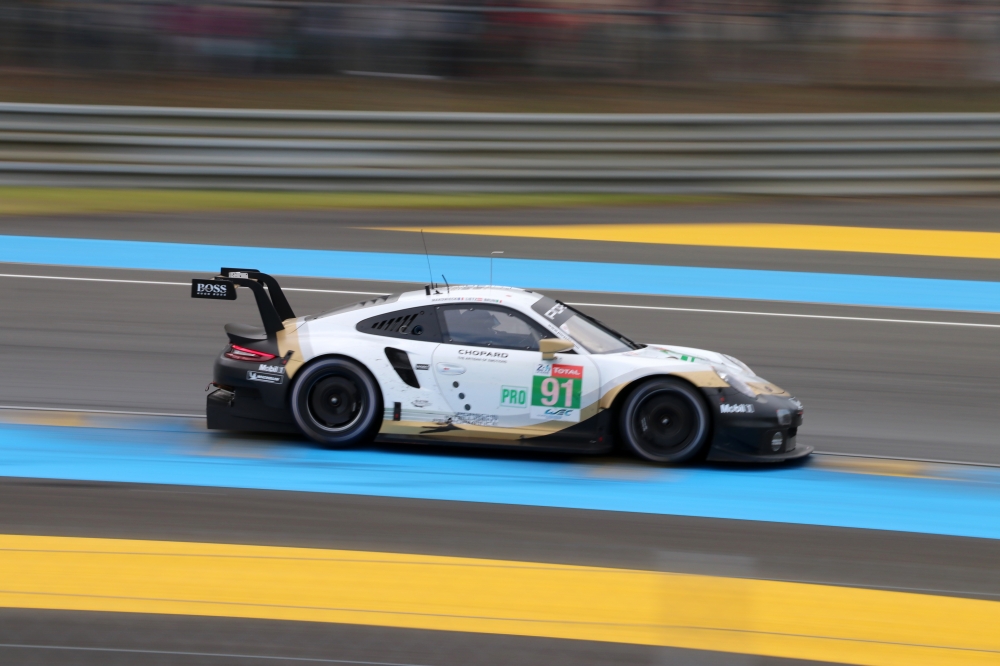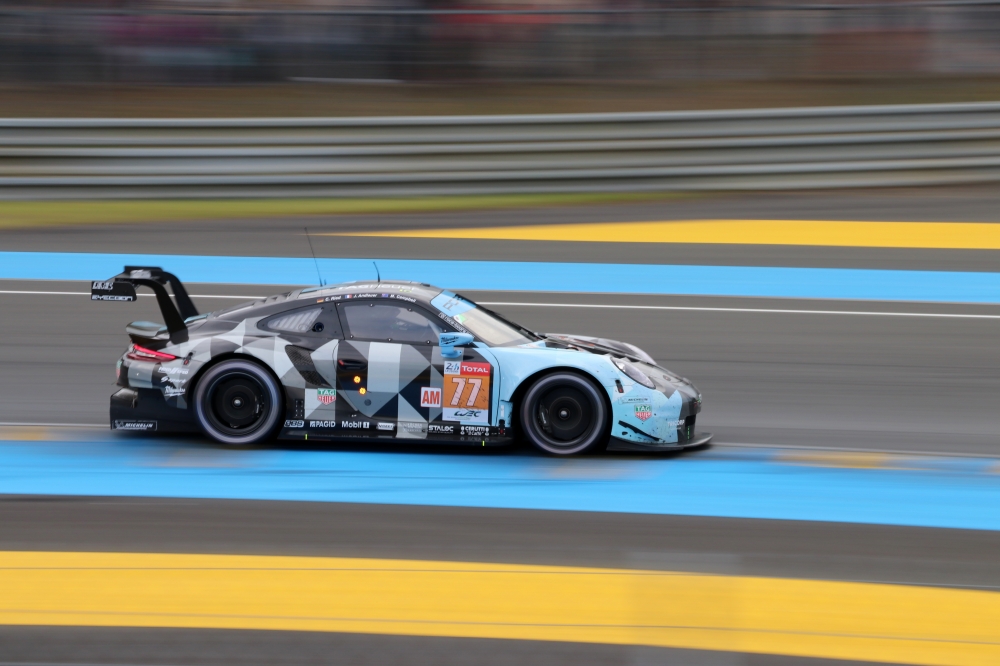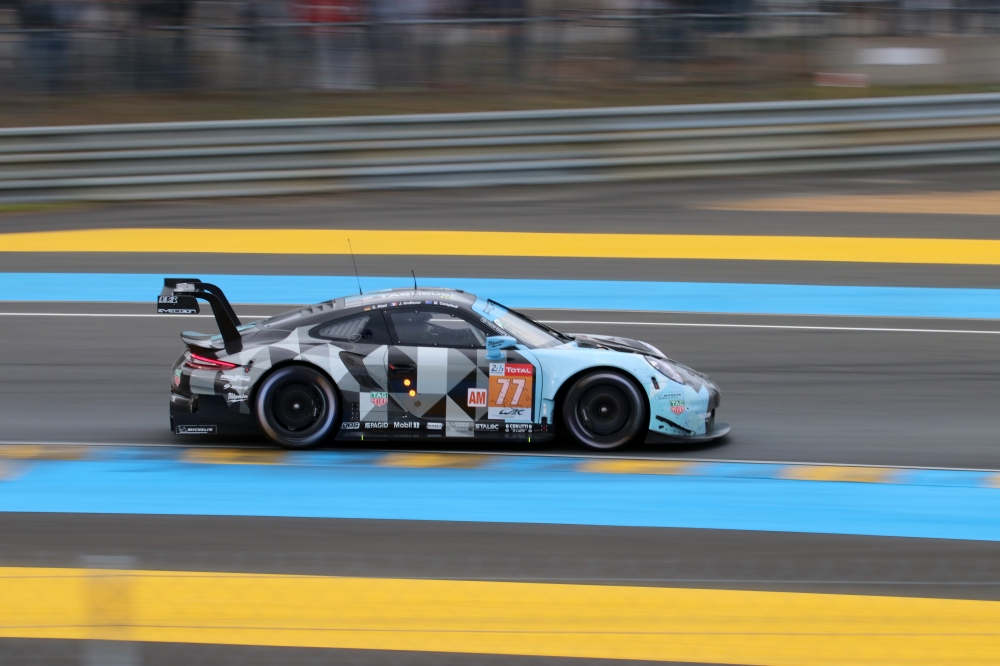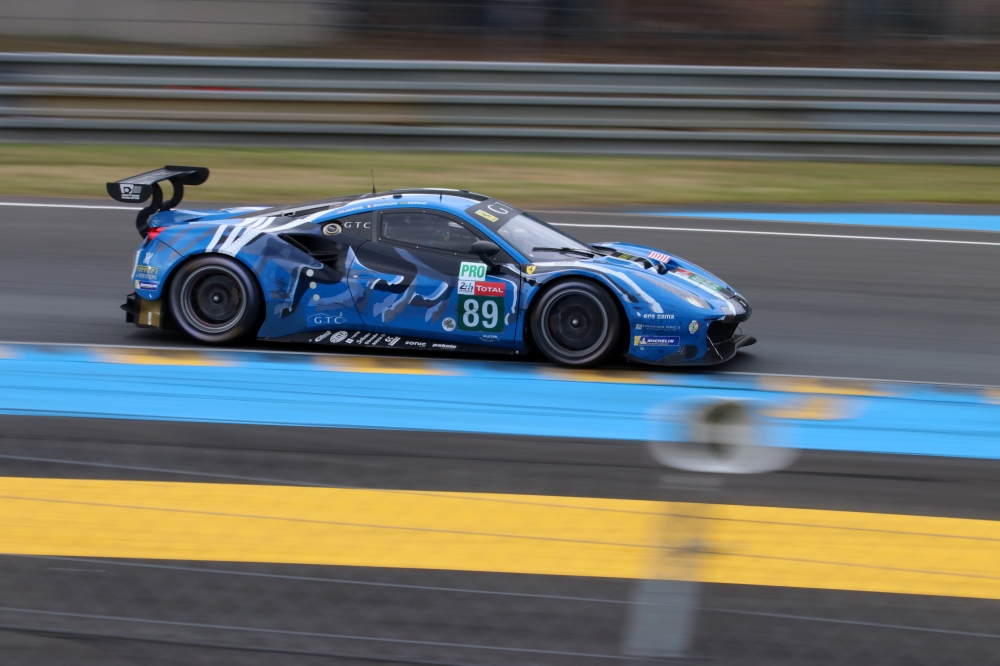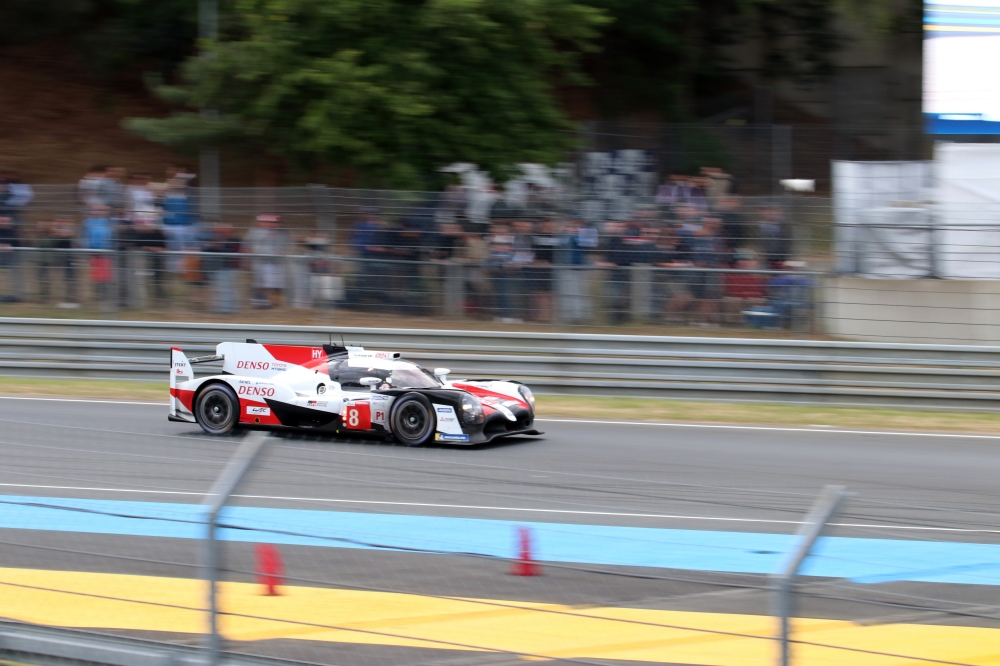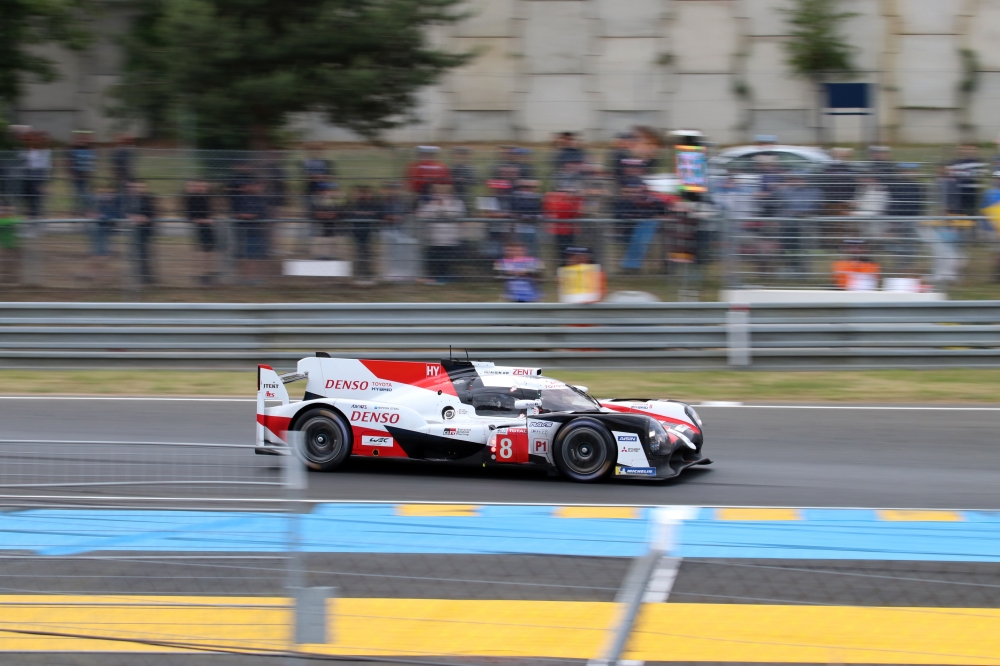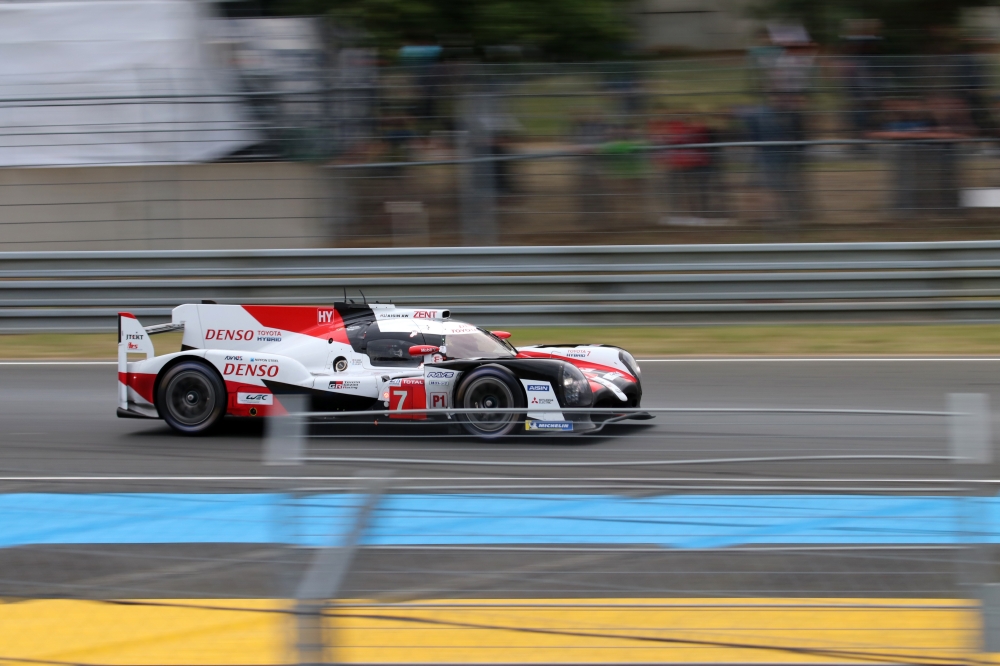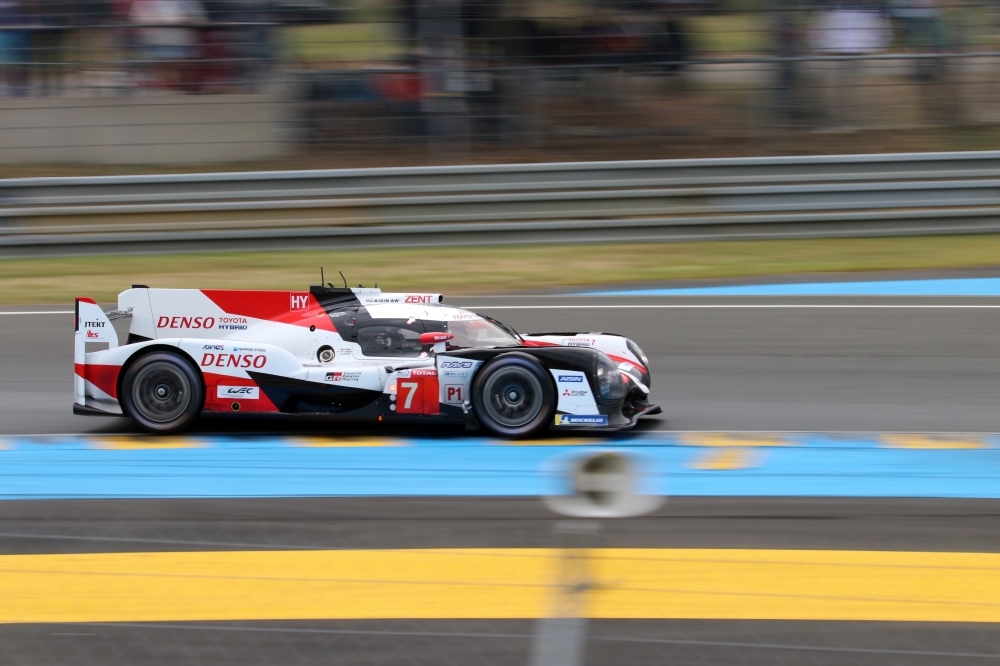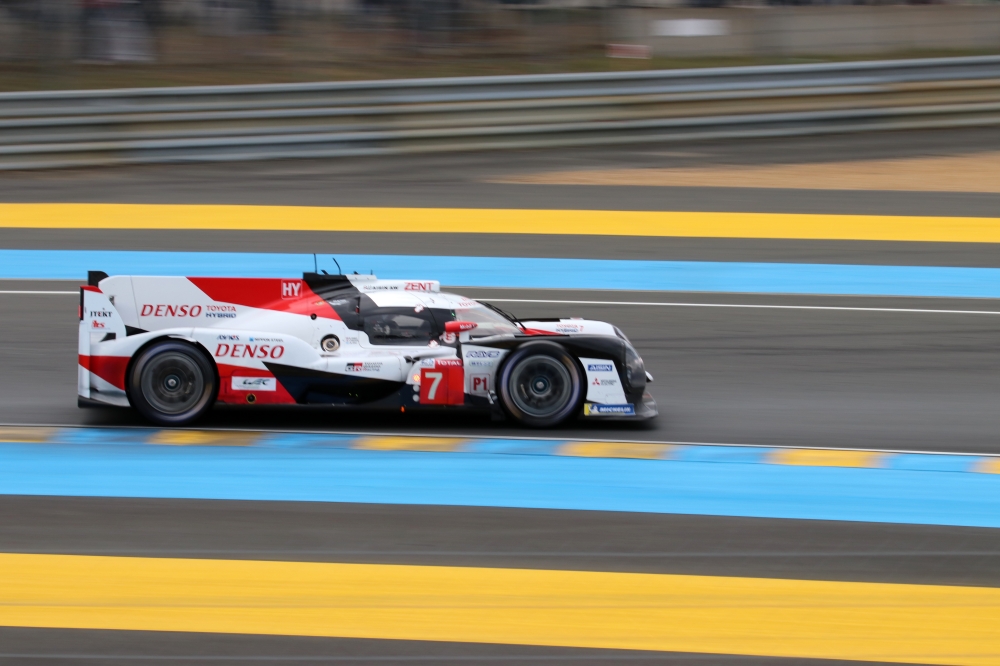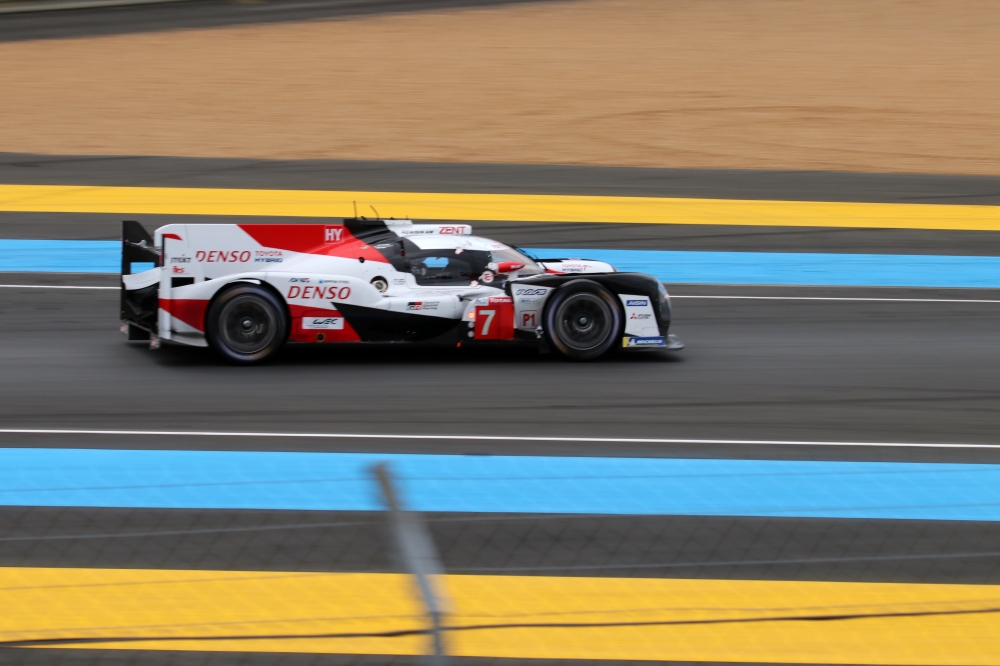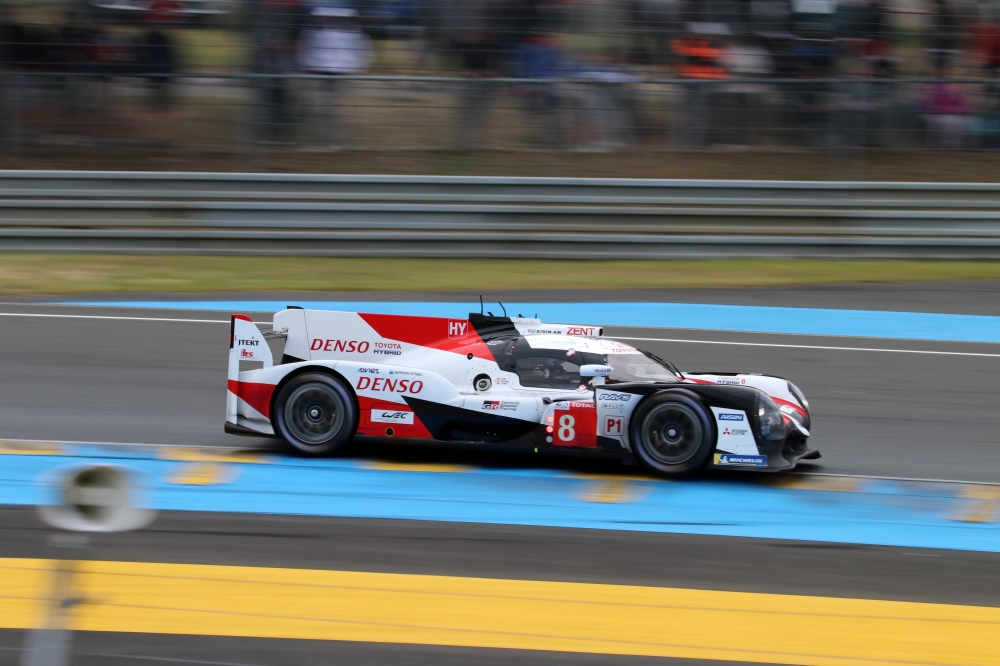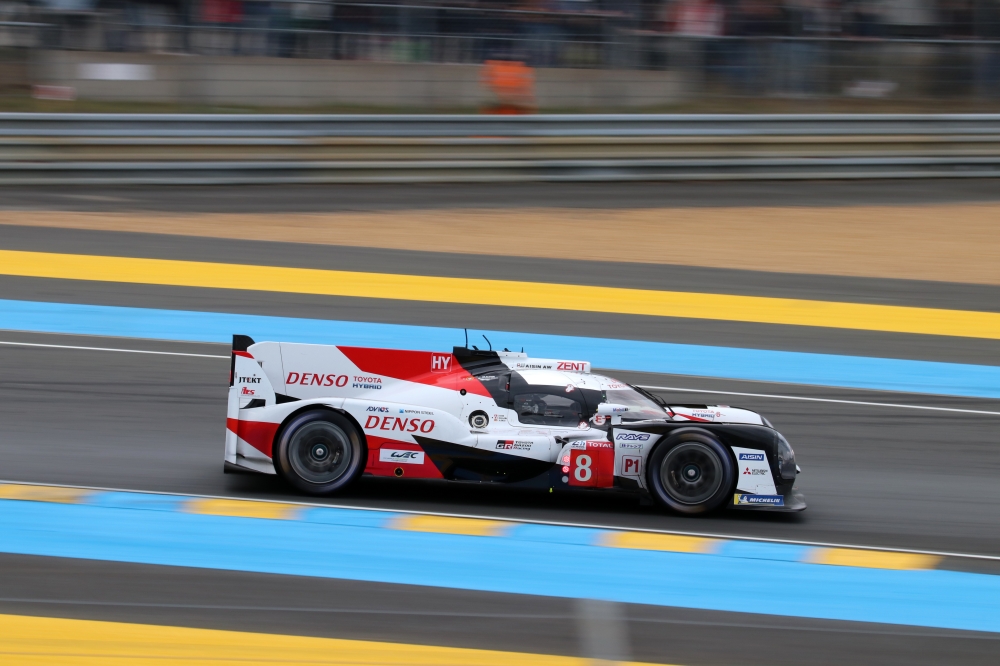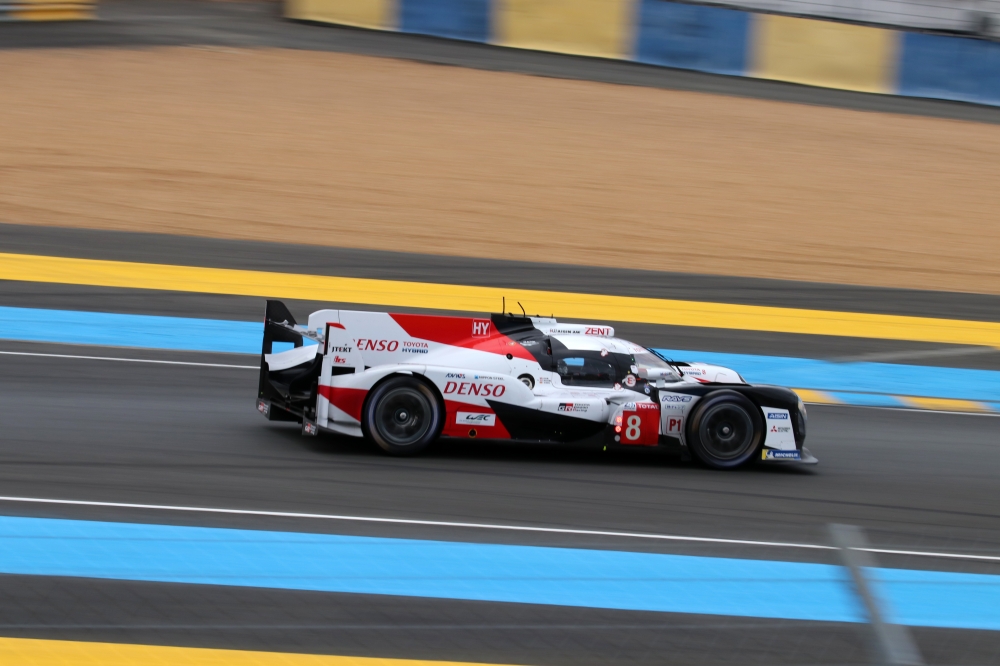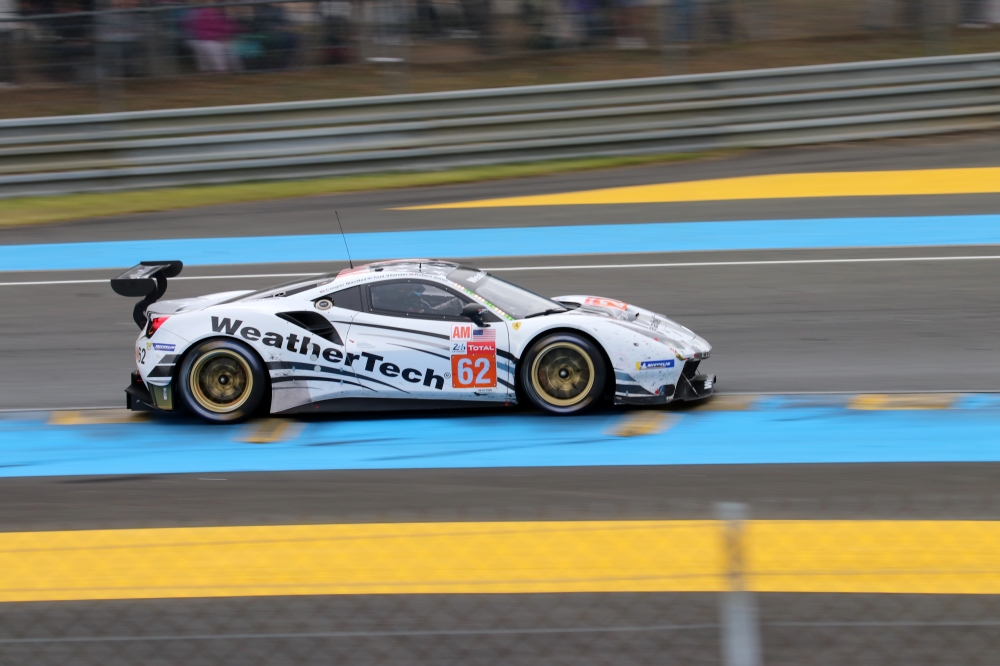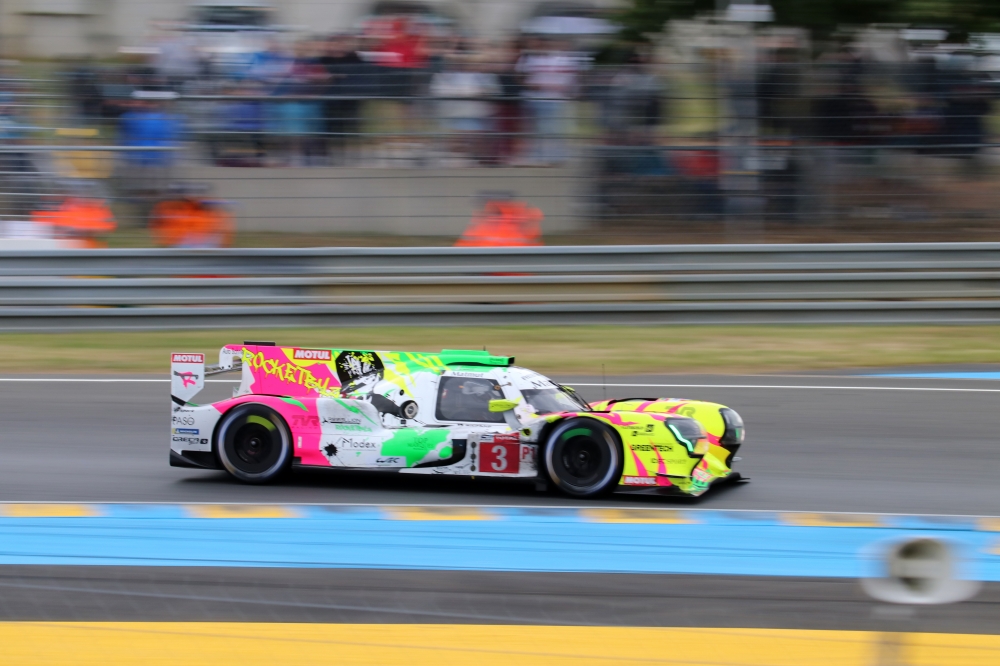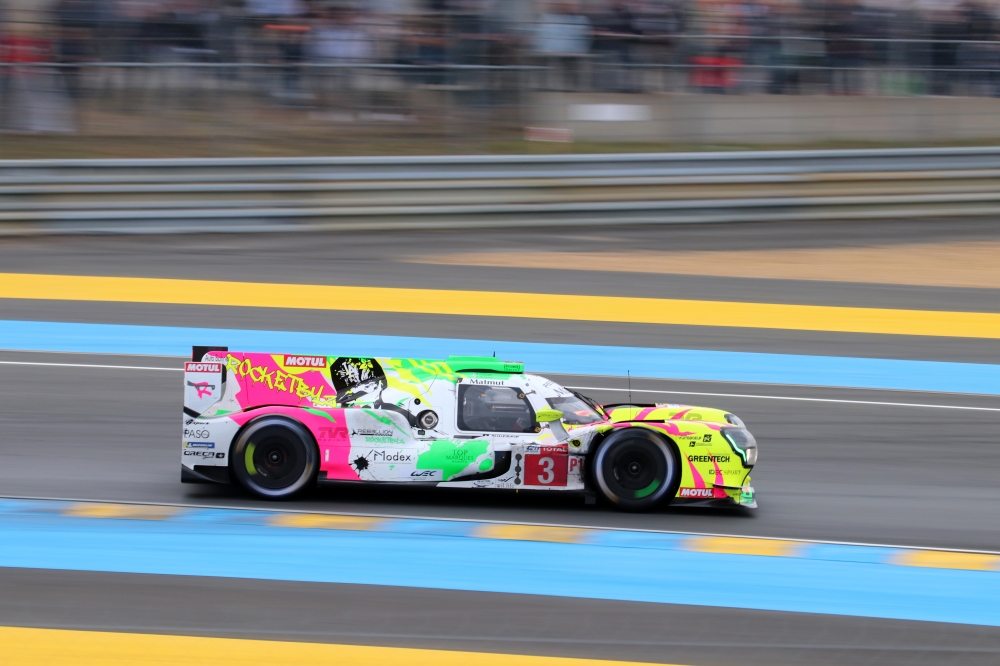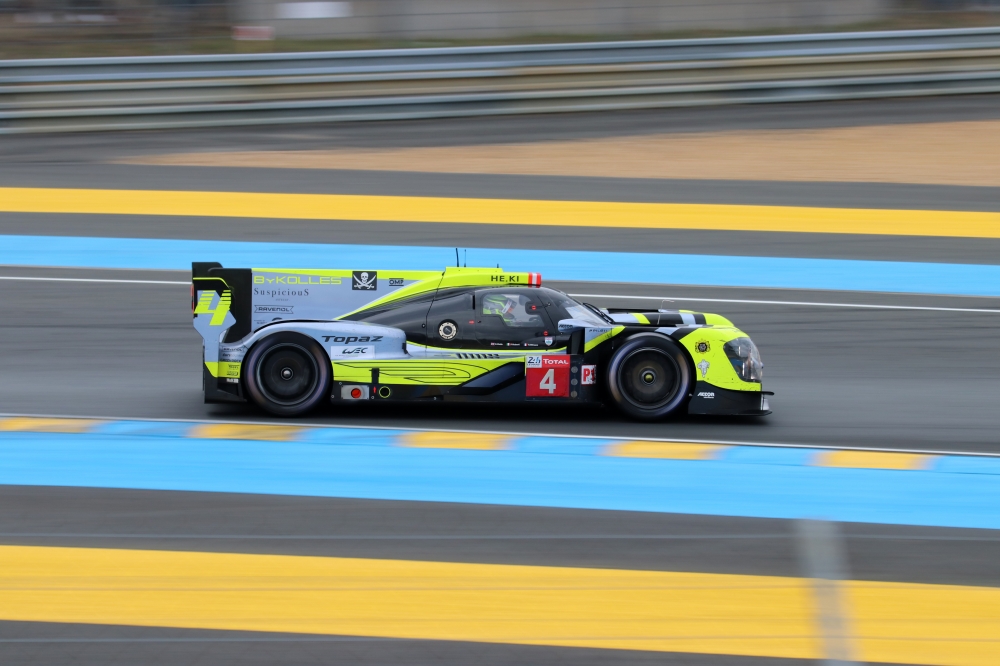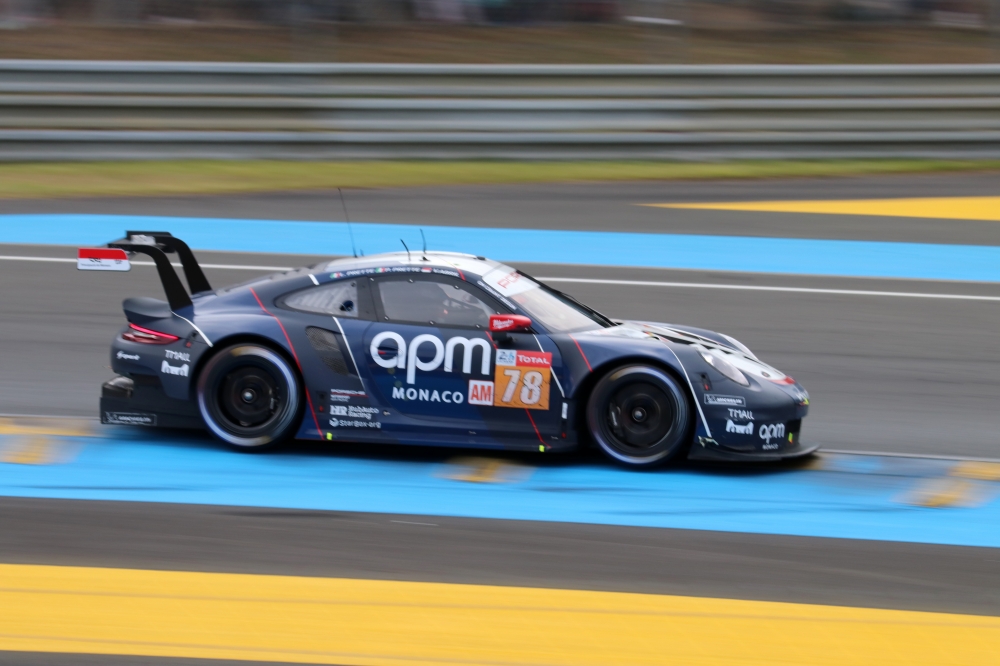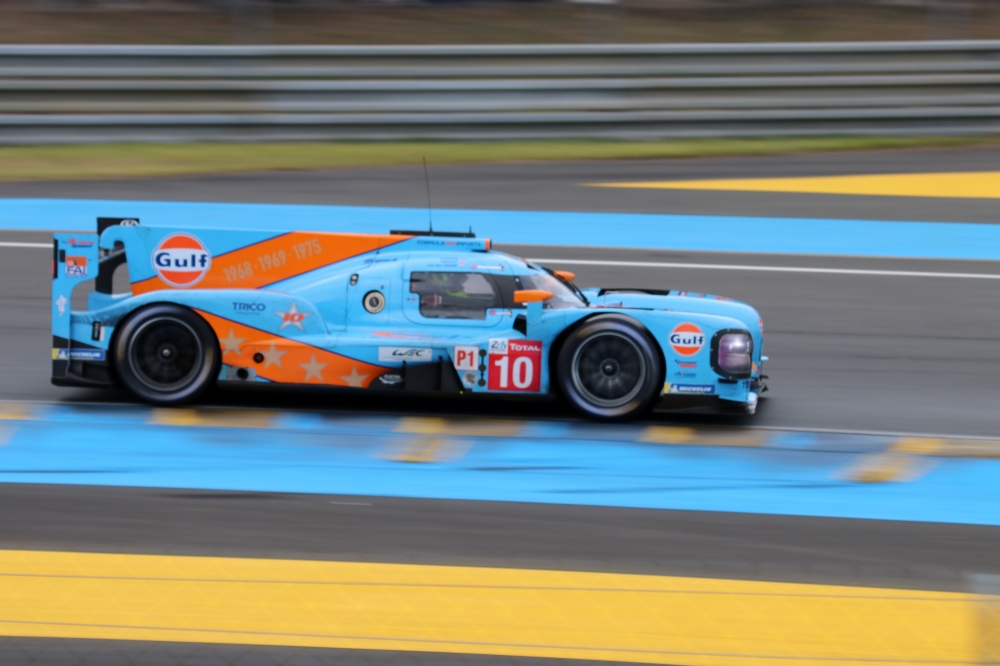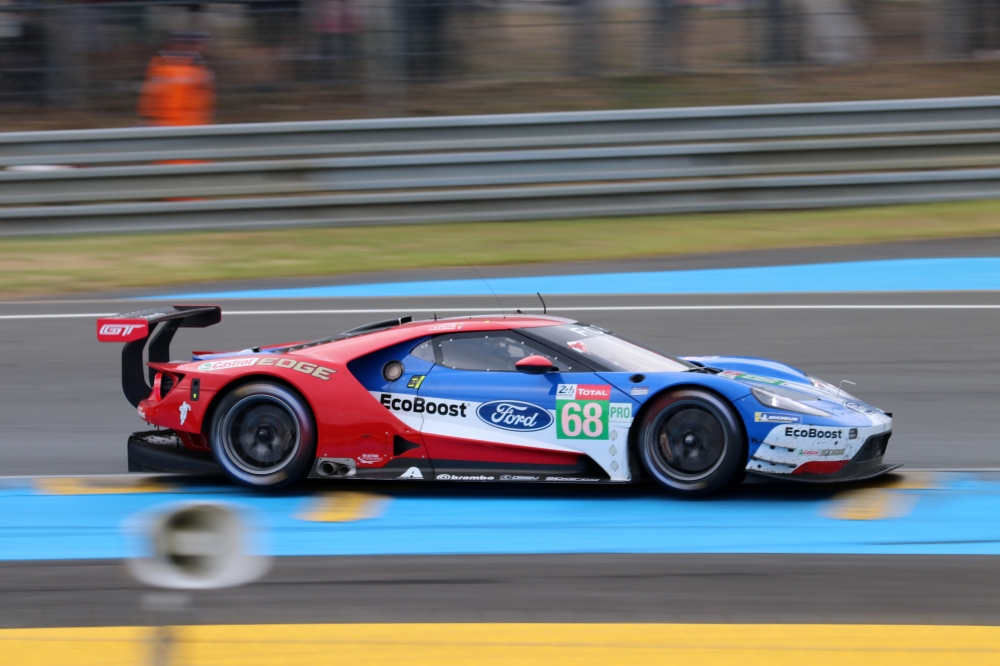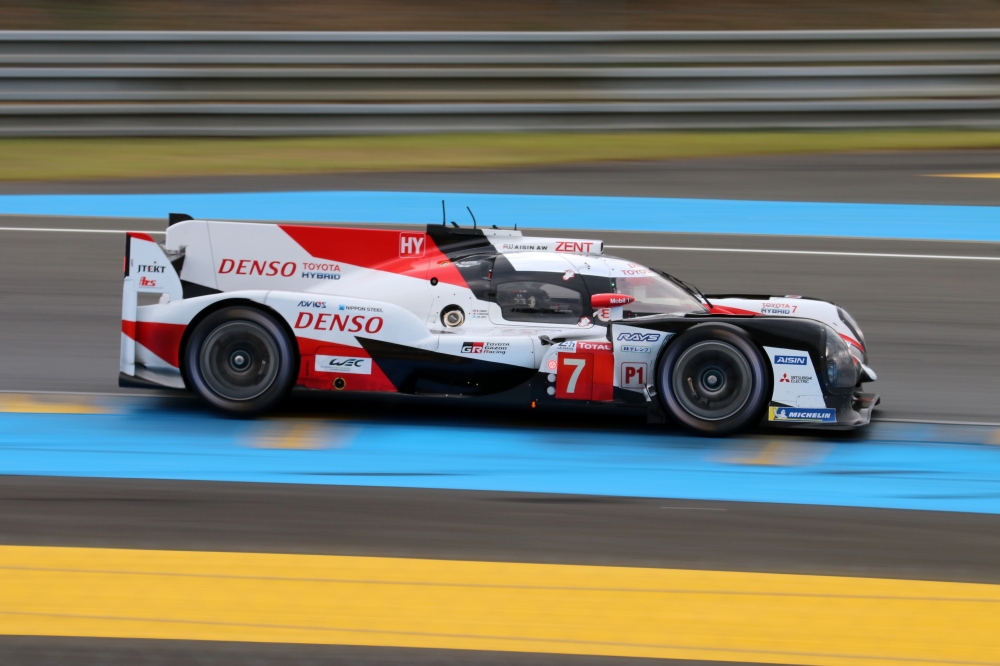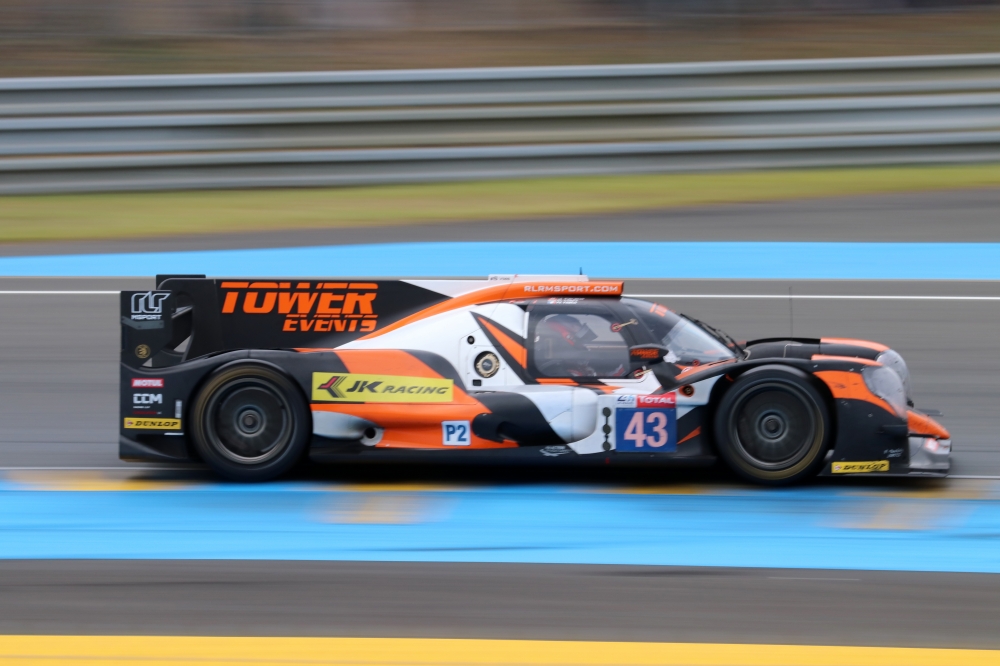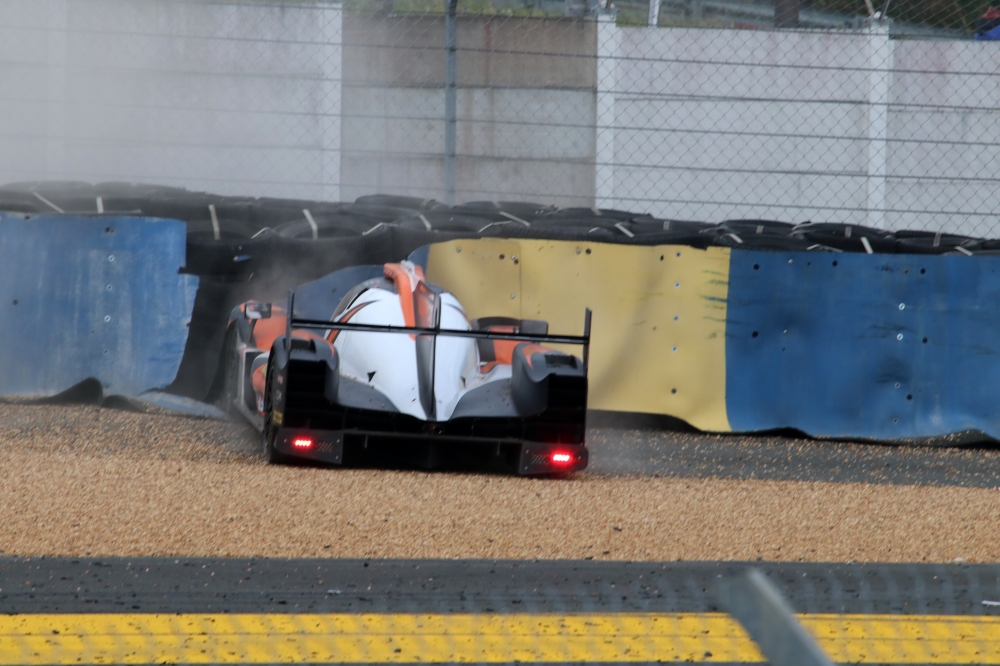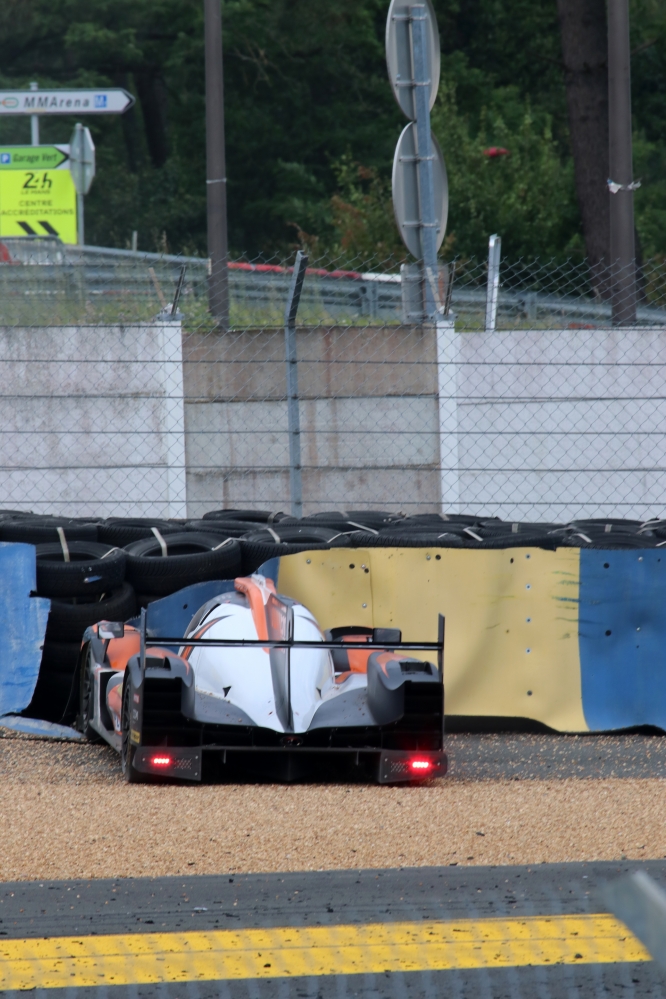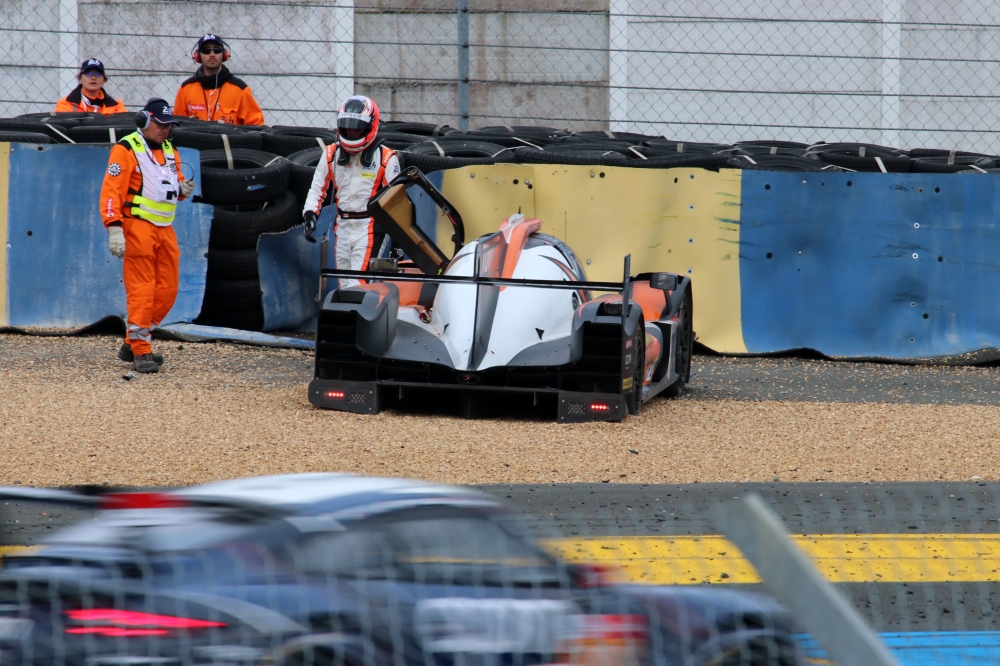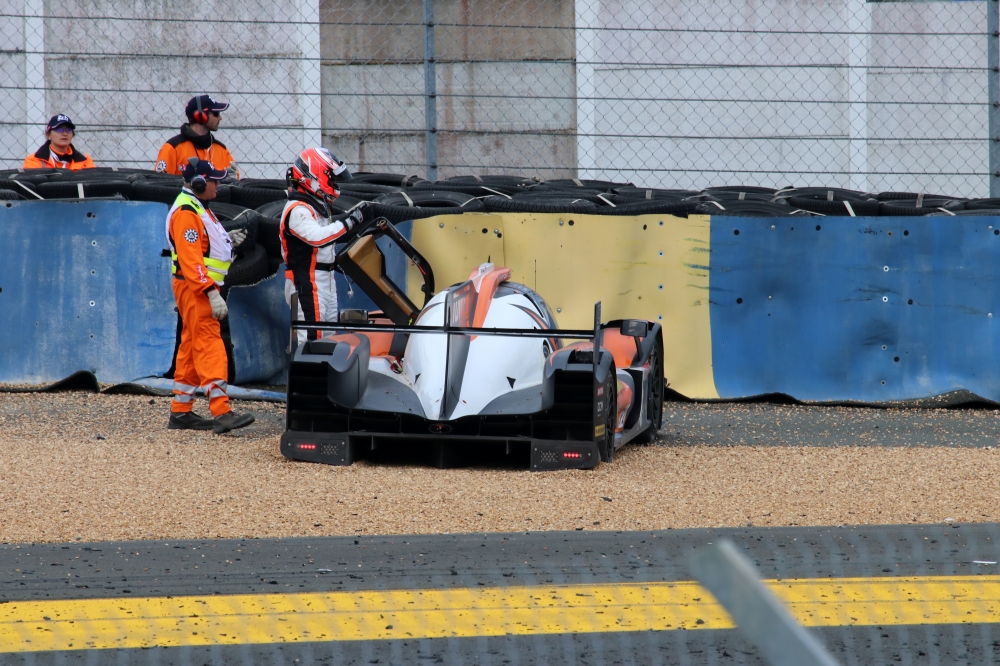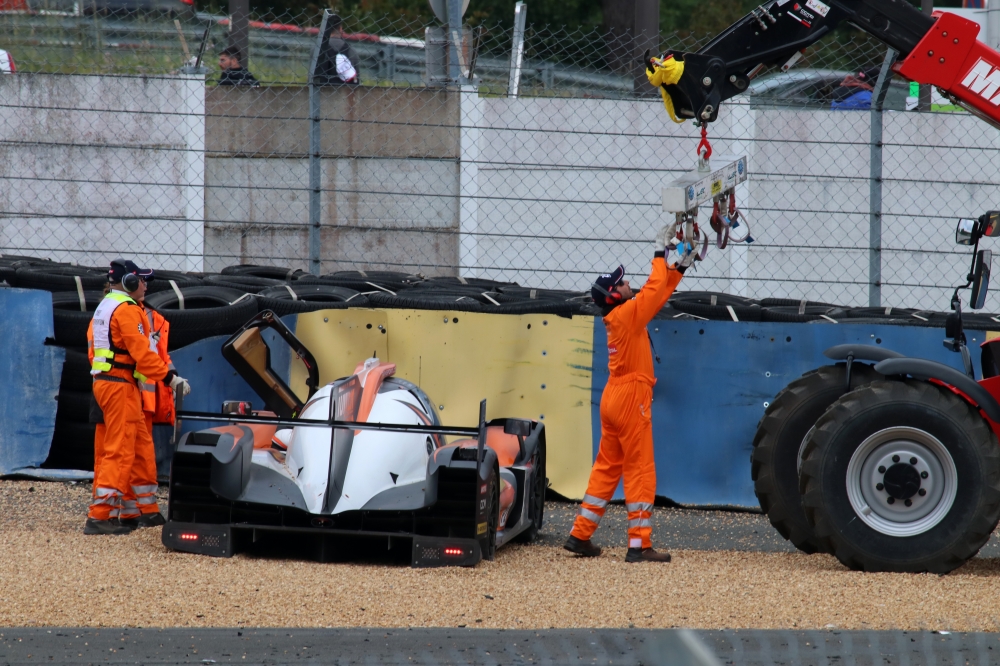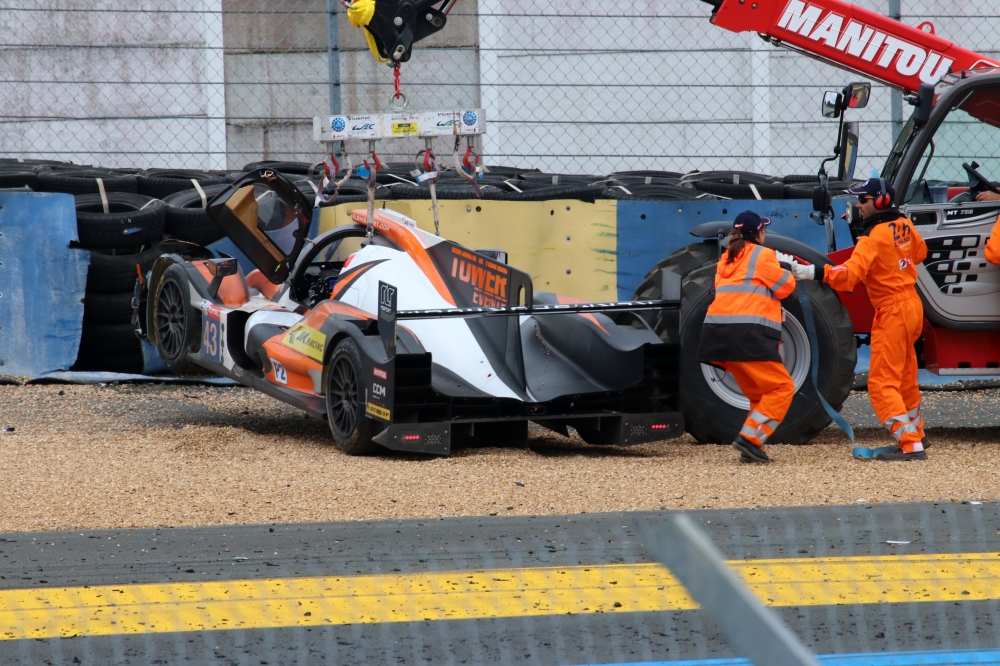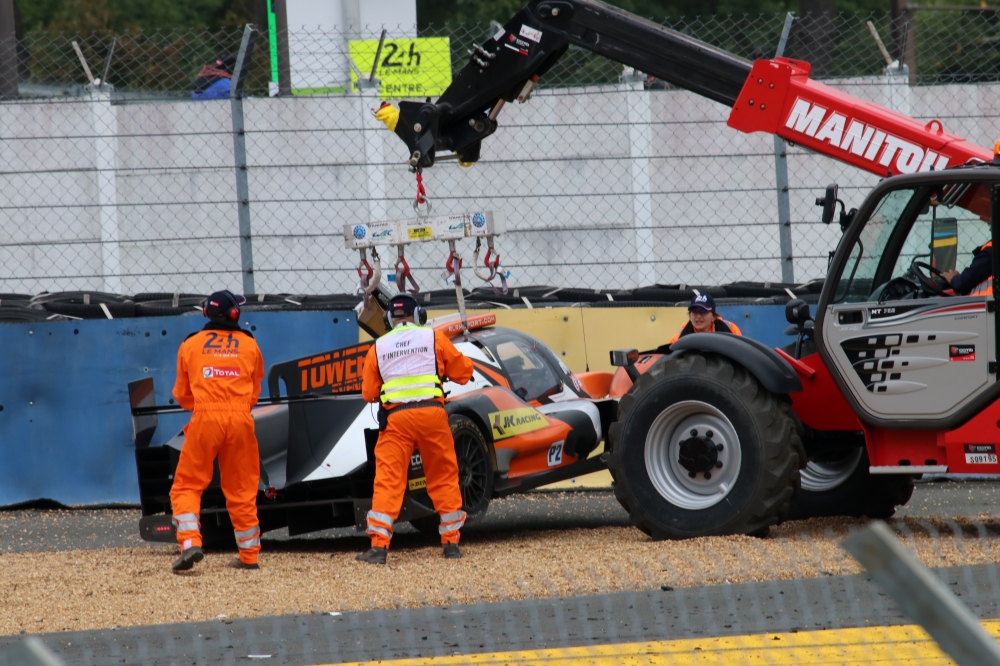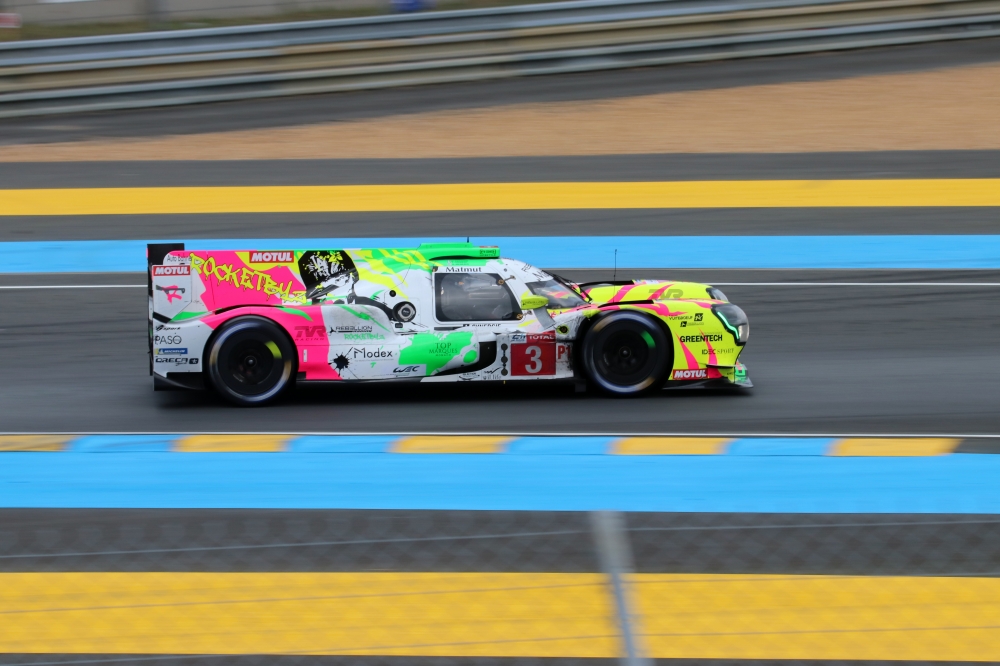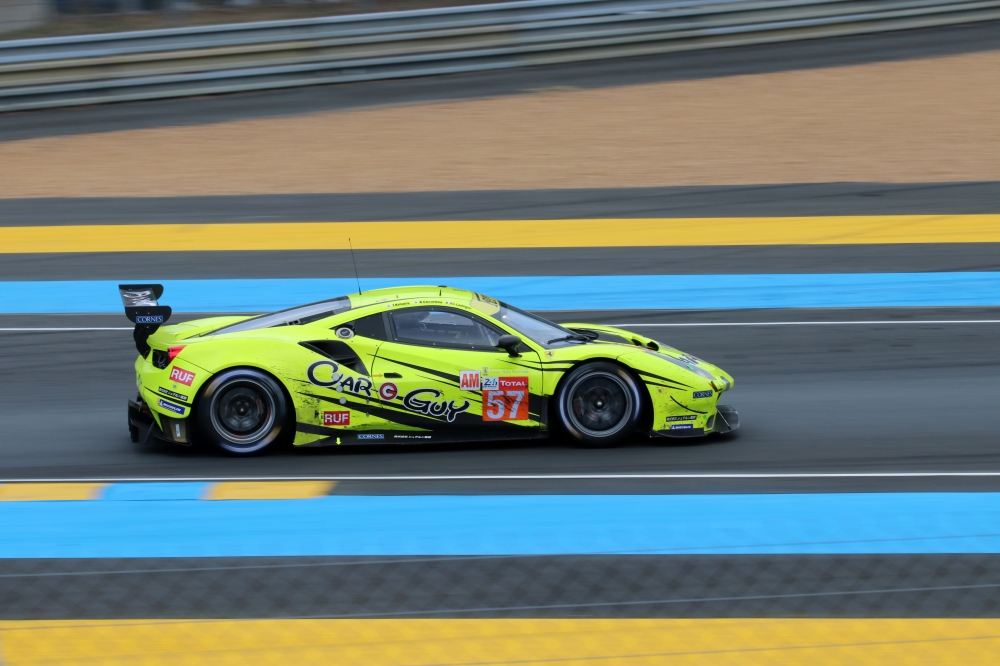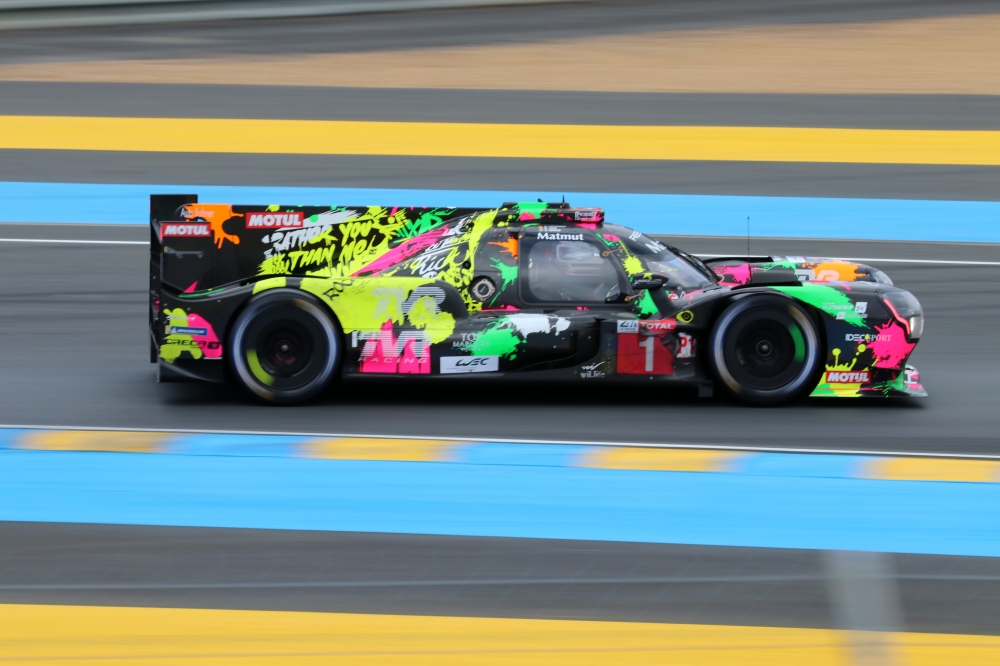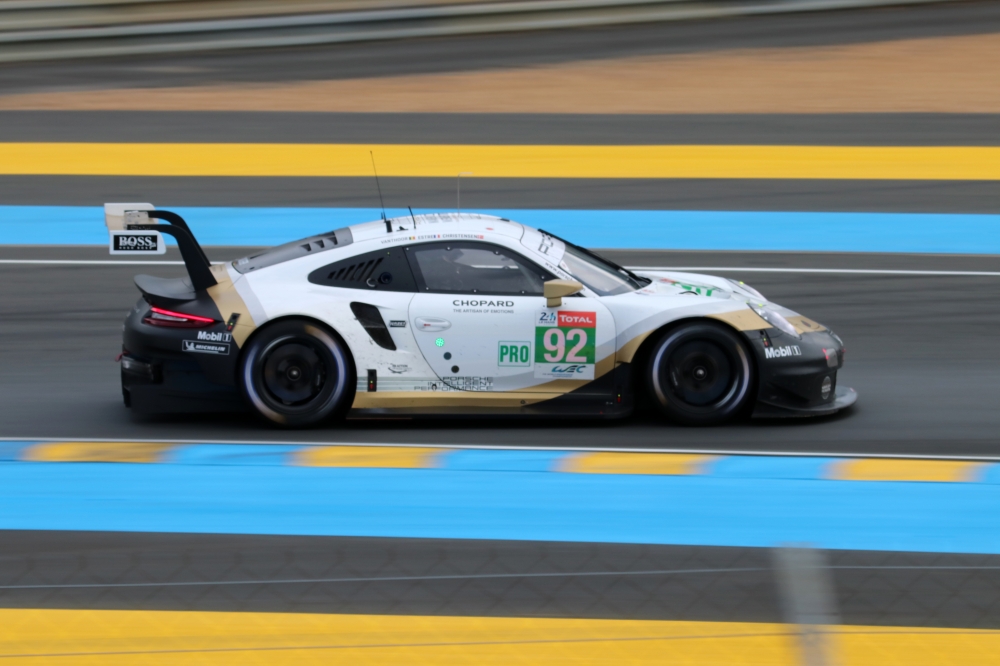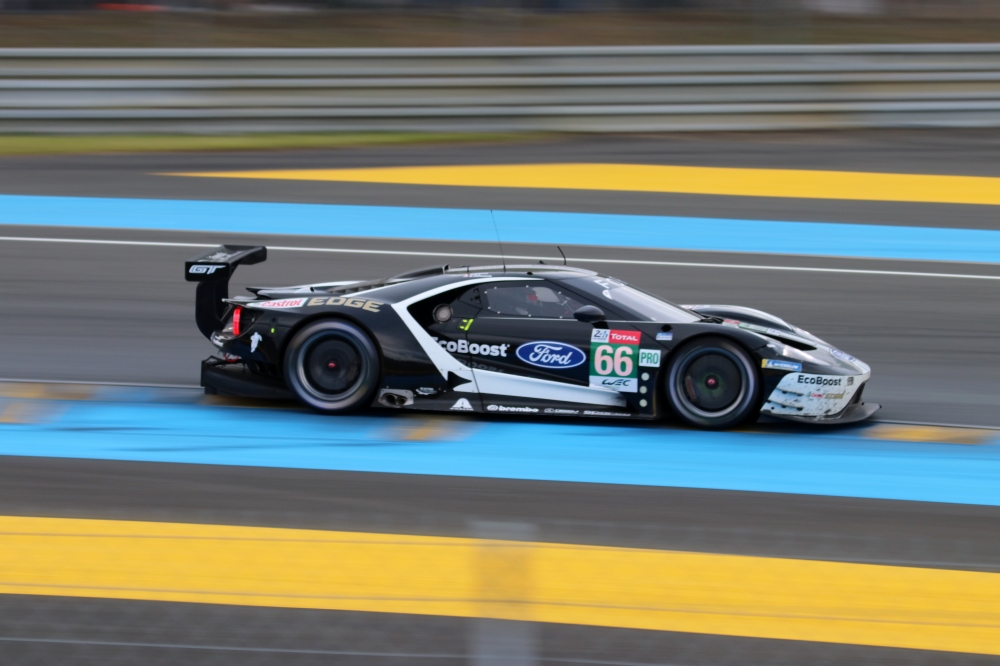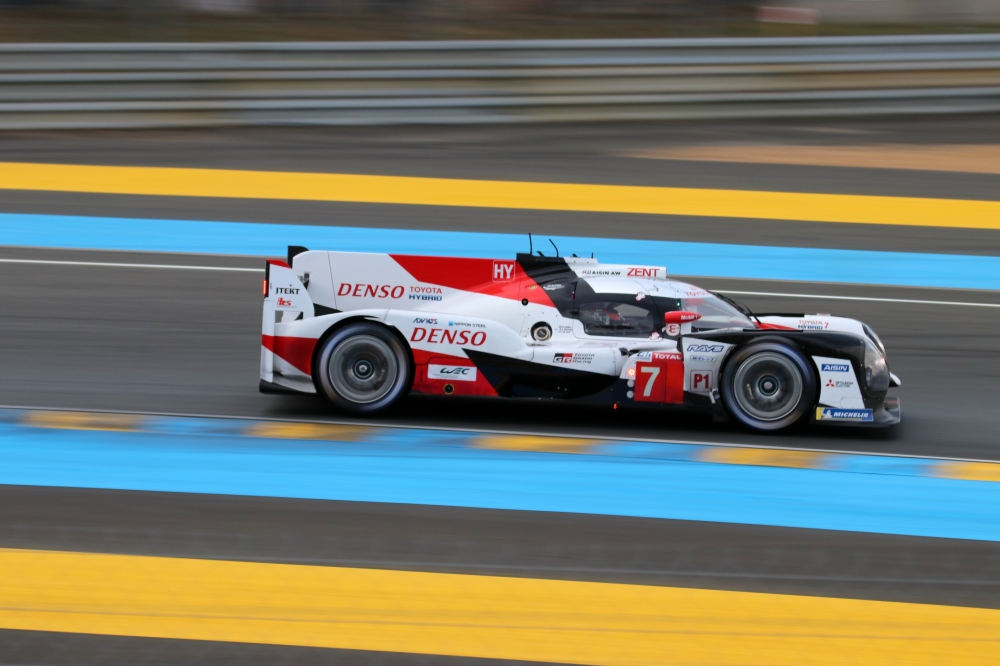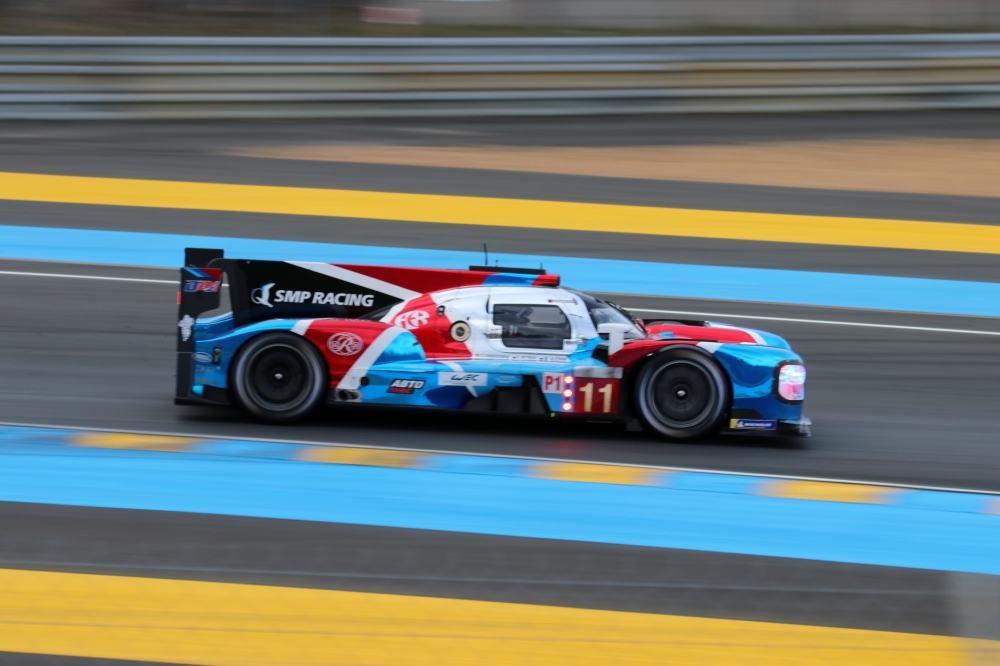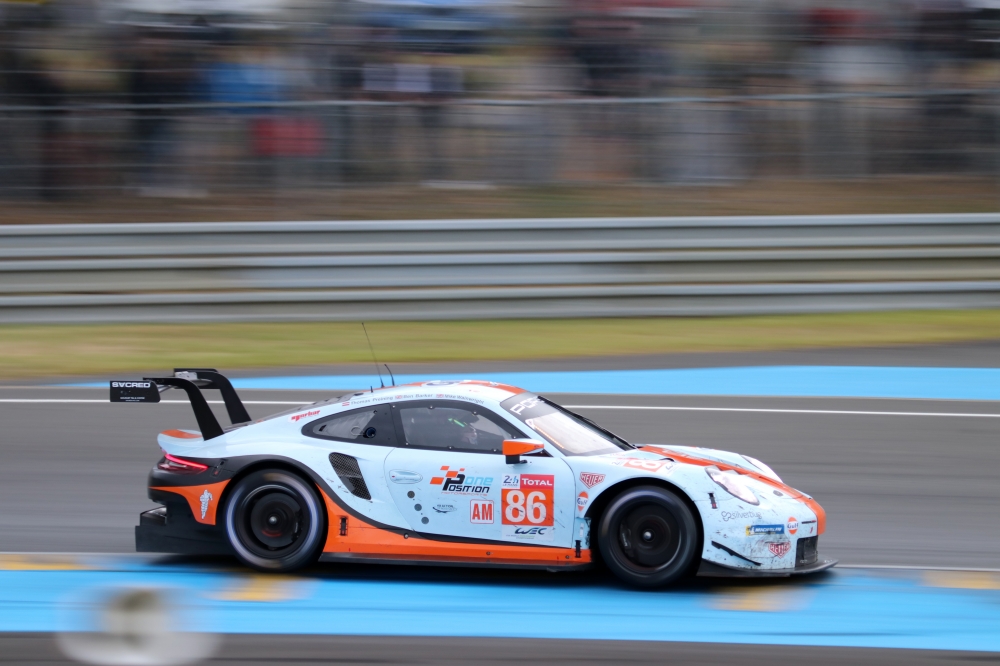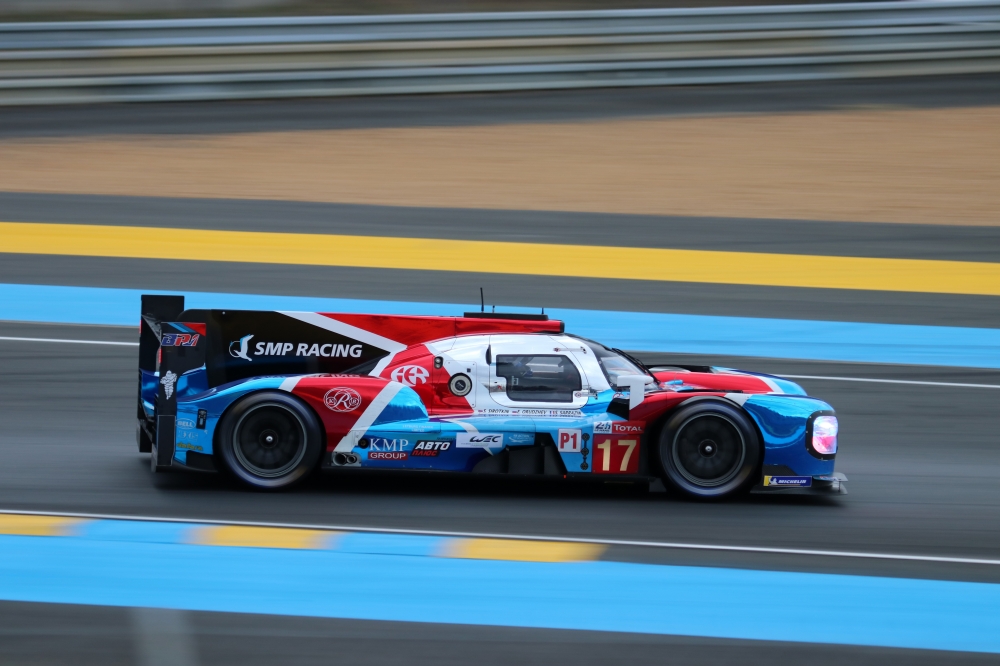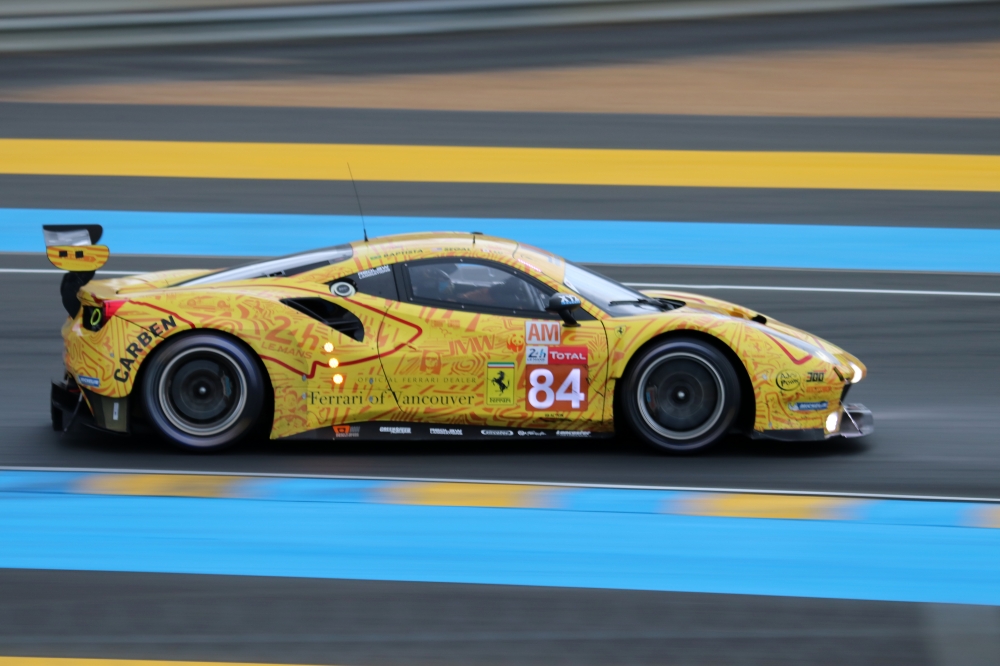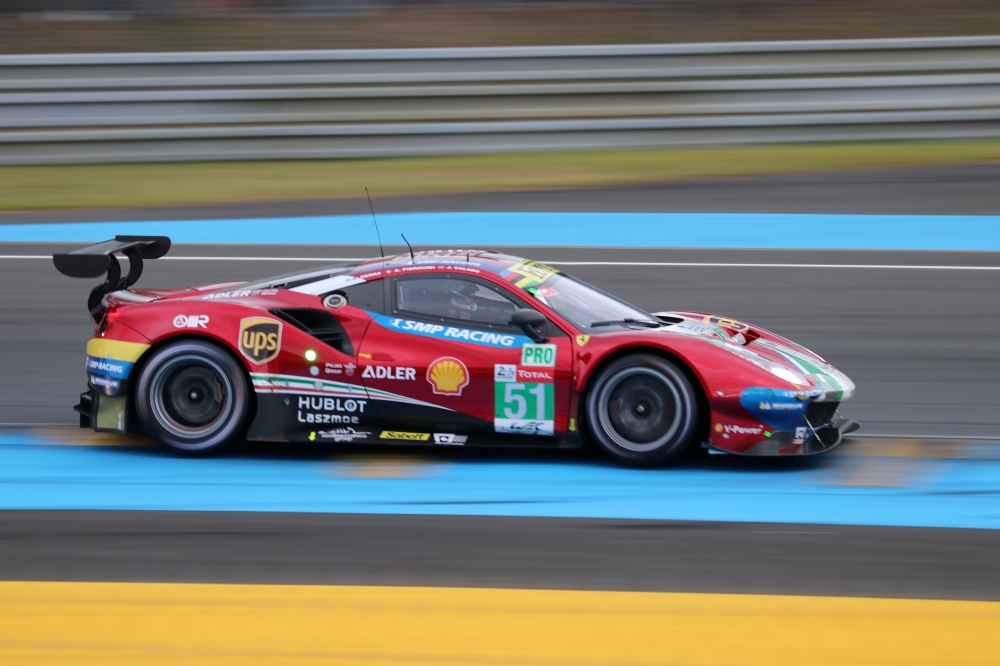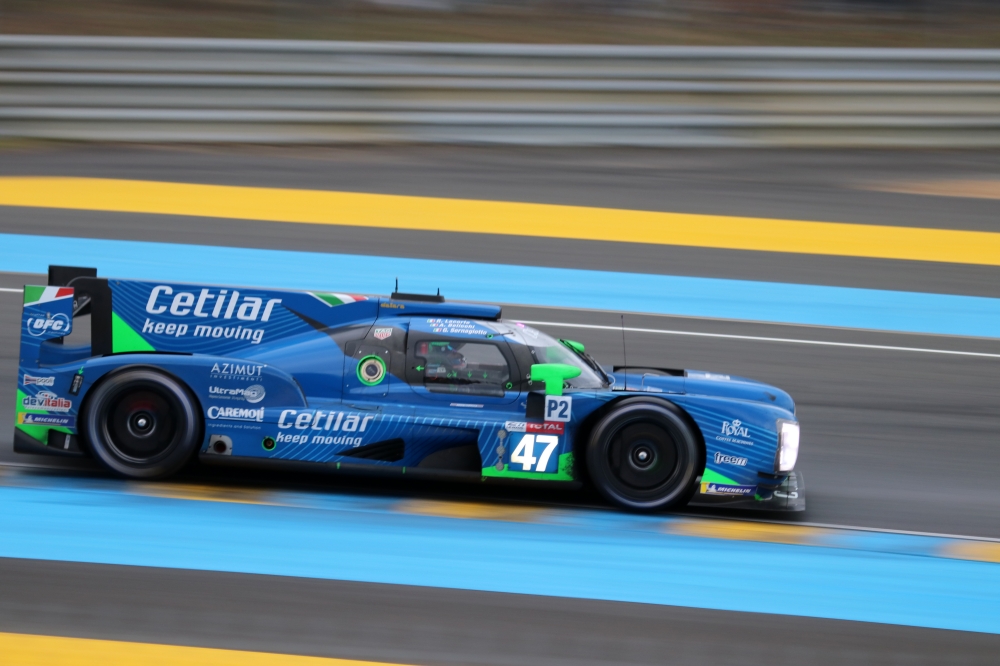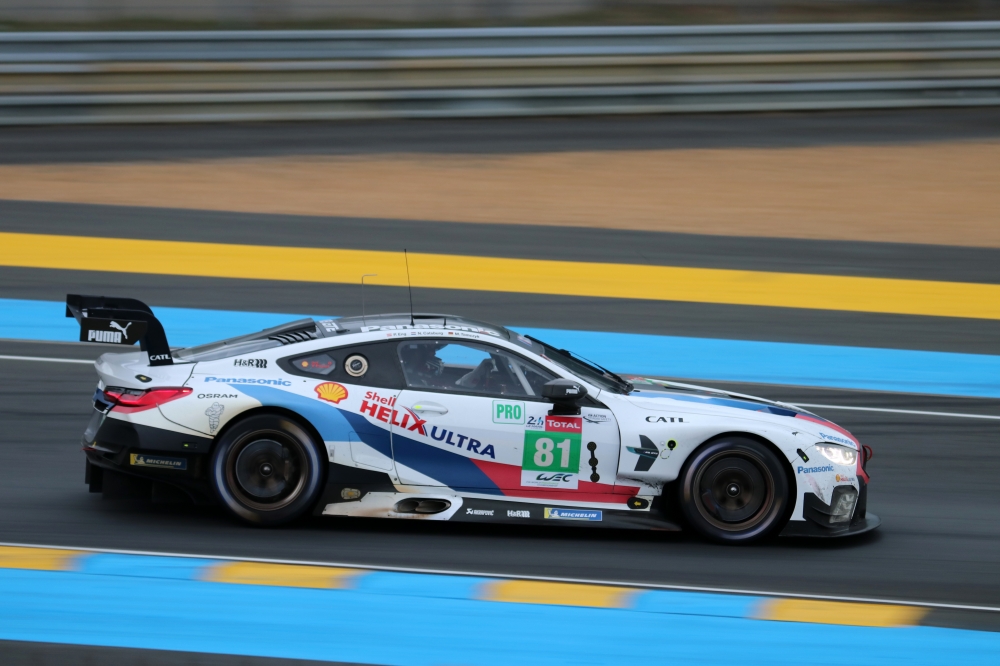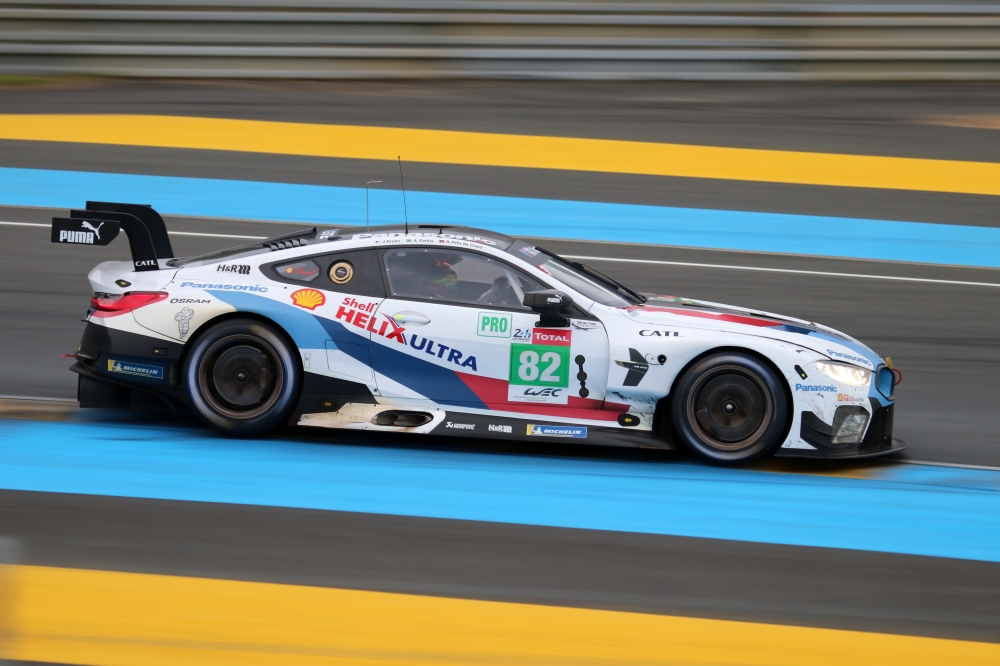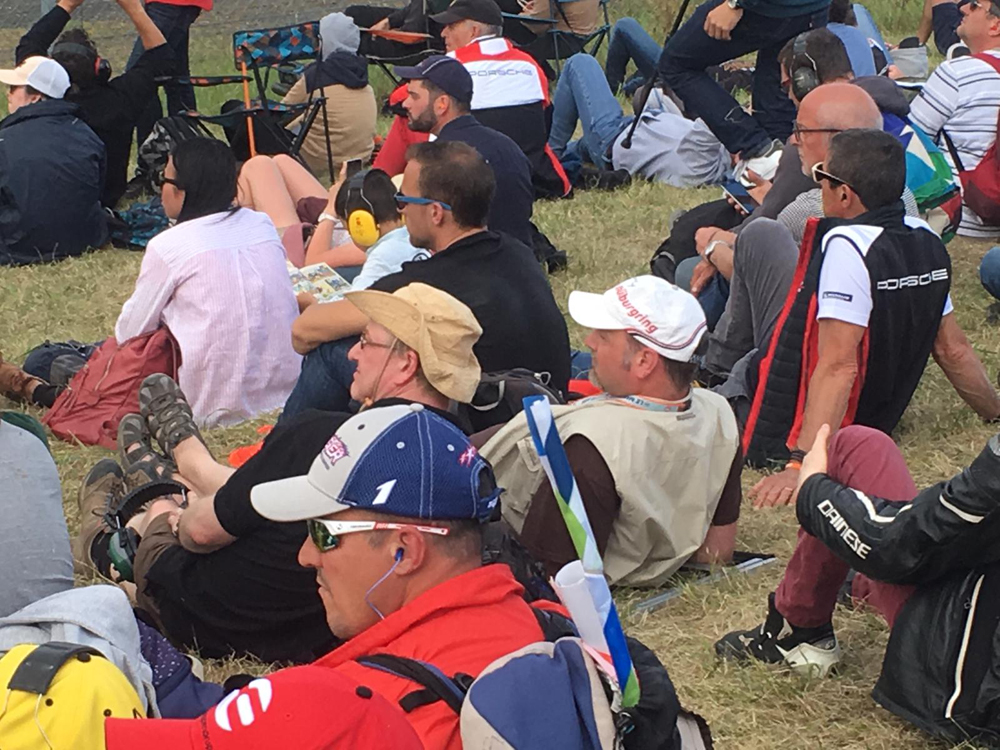 The five of us spent about another hour at Tertre Rouge as it is such a splendid place to spectate from. By the time we decided to make a move the race was fast approaching quarter distance and the two Toyotas were predictably running 1-2, with the still faster #7 car a minute or so ahead. The #3 Rebellion was a lap down in third, only just ahead of the two SMP BR1s. In LMP2 the Signatech #36 remained locked in battle with the G-Drive 'Aurus', both now a lap clear of the chasing pack. Predictably the real contest of the race was in GTEPro where the leading Porsche, Ferrari and Corvette were covered by less than ten seconds, with Ford another ten seconds further back. It was a delight to see the beautiful Keating Ford GT running well at the front of GTEAm with everyone else trailing in its wake.
So we left Tertre Rouge and made our way back up towards Dunlop, again on the inside of the track, pausing briefly at the inside of the Esses. I have it in my head that we spent a little time in the viewing area on the hill at the bottom of the Esses, however I can't find any photos taken from there and I wouldn't have been able to resist that temptation. I can only assume that my memory is playing tricks on me as we usually watch from there at some time during the race!
1
01
02
03
04
05
06
07
08
09
10
11
12
13
14
15
16
17
18
19
20
21
22
23