Le Mans 2019 - Ayse's Story
Page 11 - Friday 14th June
' A Trip to the 'Welcome' and a Visit to the Pits '
For me, the Le Mans trip splits into three fairly distinct parts; firstly the journey over and the two days of scrutineering; secondly, the circuit drive on Tuesday and the two days of qualifying on Wednesday and Thursday; and thirdly the 'getting ready' day on Friday and the race itself. So by the time that Friday morning is reached, two thirds of the trip has already been done and dusted and all the focus is then on the race itself. The Friday of Le Mans week is a day on which to relax - the calm before the storm, when fittingly, what we decide to do is often largely weather-dependent. As it turned out, the morning that greeted us on Friday was warm and bright and after my normal morning necessities we headed up to the bar for breakfast of coffee and croissants. The bar is of course very handy for the 'Classic British Welcome' event at St. Saturnin which takes place all day on Friday and with nothing else particularly on the morning agenda, James, Lauren, Tony, Allon and I decided to take a walk up to see what cars were on display this year. James F and Ramona stayed at the hotel resting up to be in the best shape for the weekend.
I didn't go to the 'CBW' for the first time until 2016 when I enjoyed it a lot, repeating the experience in both 2017 and 2018 when, if I'm honest, the turn-out of cars was just a little disappointing. Having grabbed some pizza for sustenance on the way, the place was pretty packed when we got there but we had time to take a good look around. There seemed to be more cars - and more interesting cars - than in the last two years, although for my money there was a little too much emphasis on modern cars. When you've seen so many Porsches and Ferraris already, just out on the road and littering the car parks, you've probably seen them all! My camera thus concentrated generally on the older cars, including two beautiful VW Karmann-Ghias, one of which I had seen last year. I've always had a particular soft spot for these cars as I was fortunate, at 19 years old, to own one as my very first car!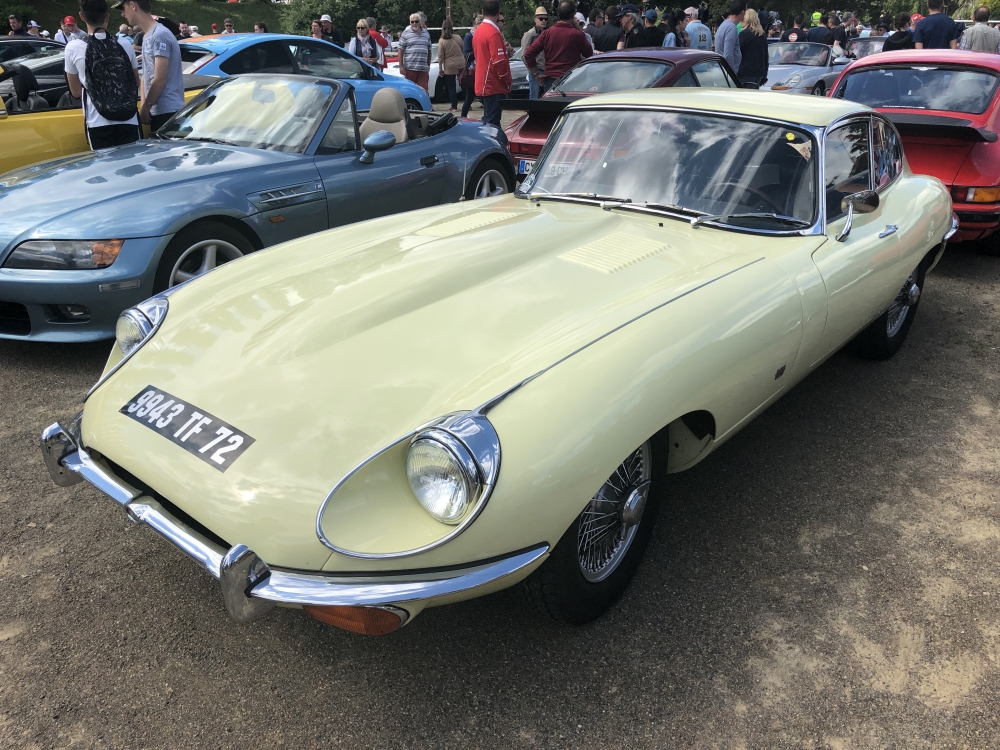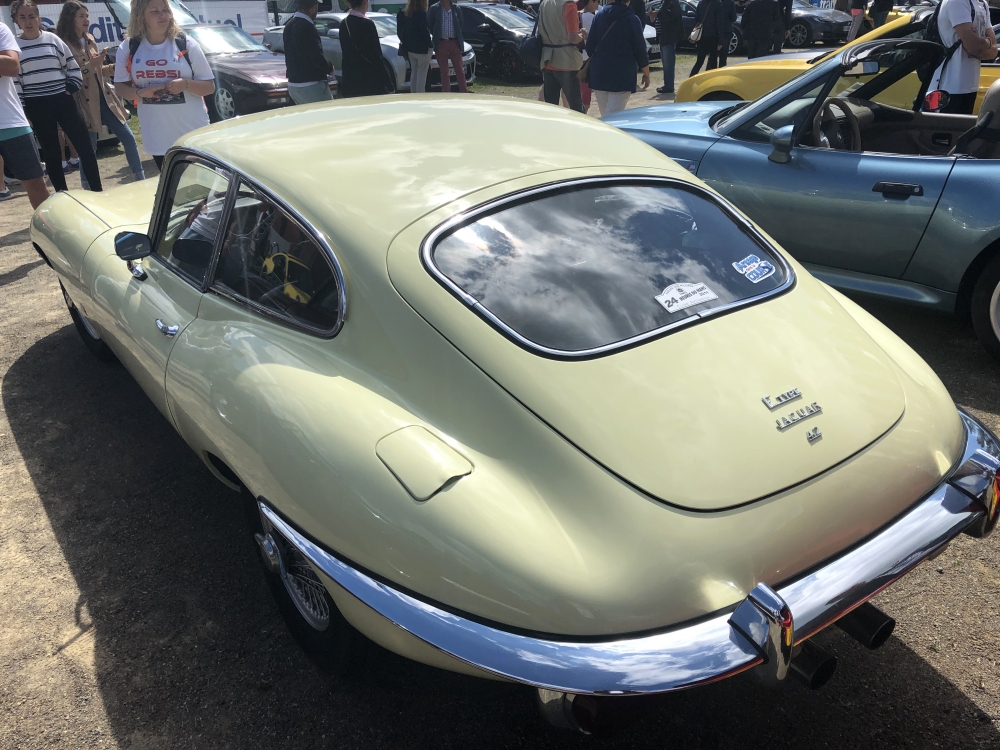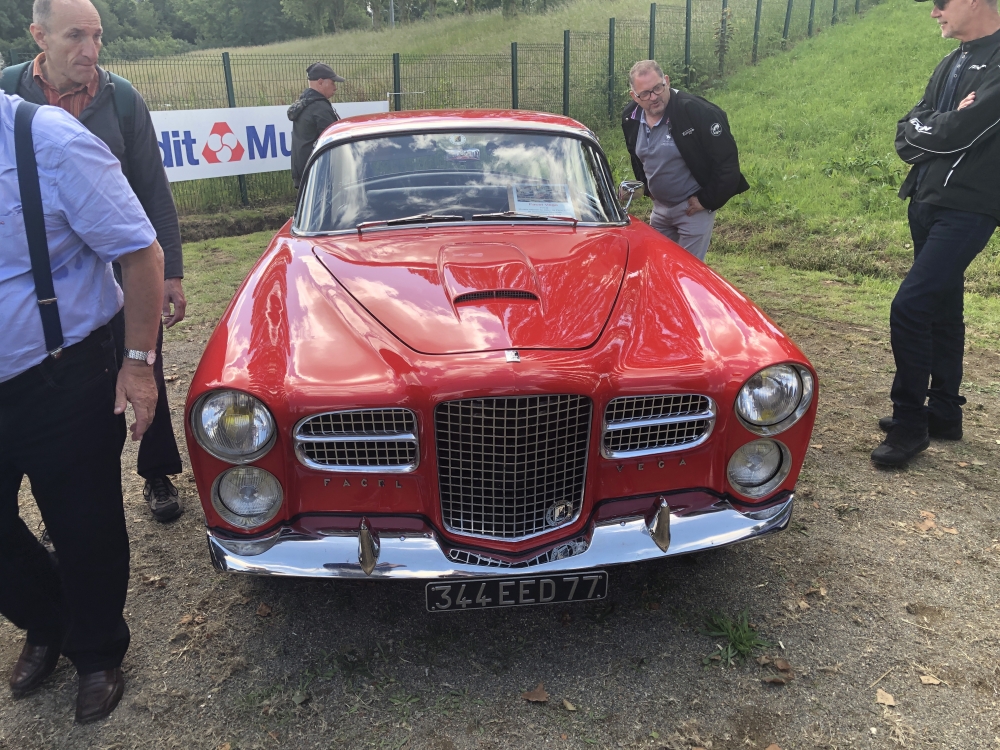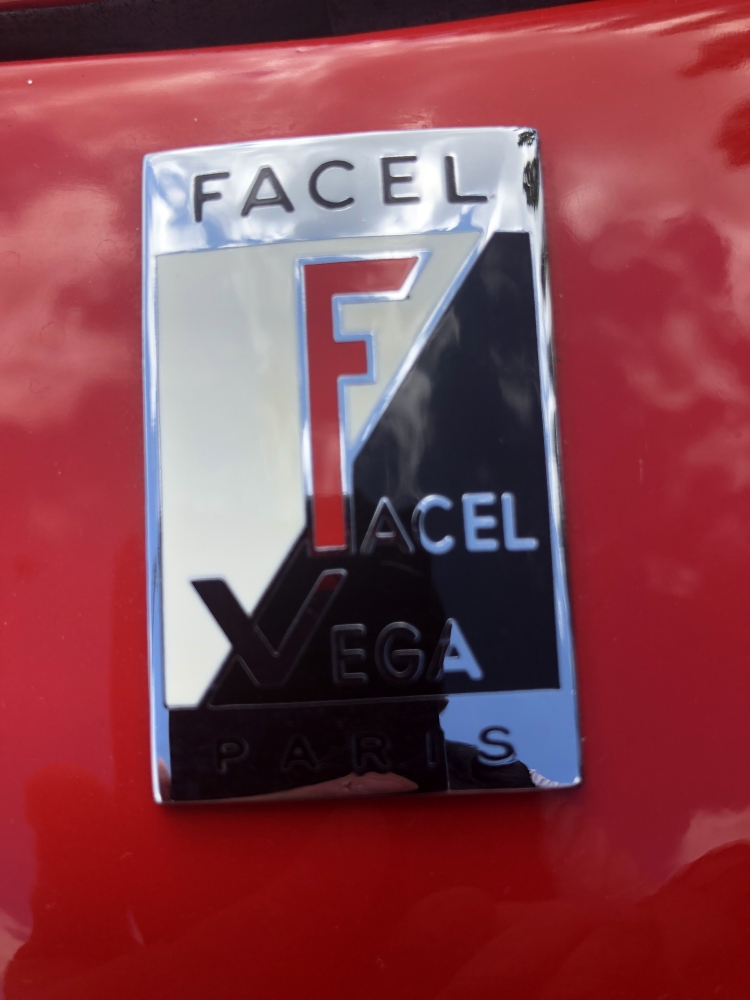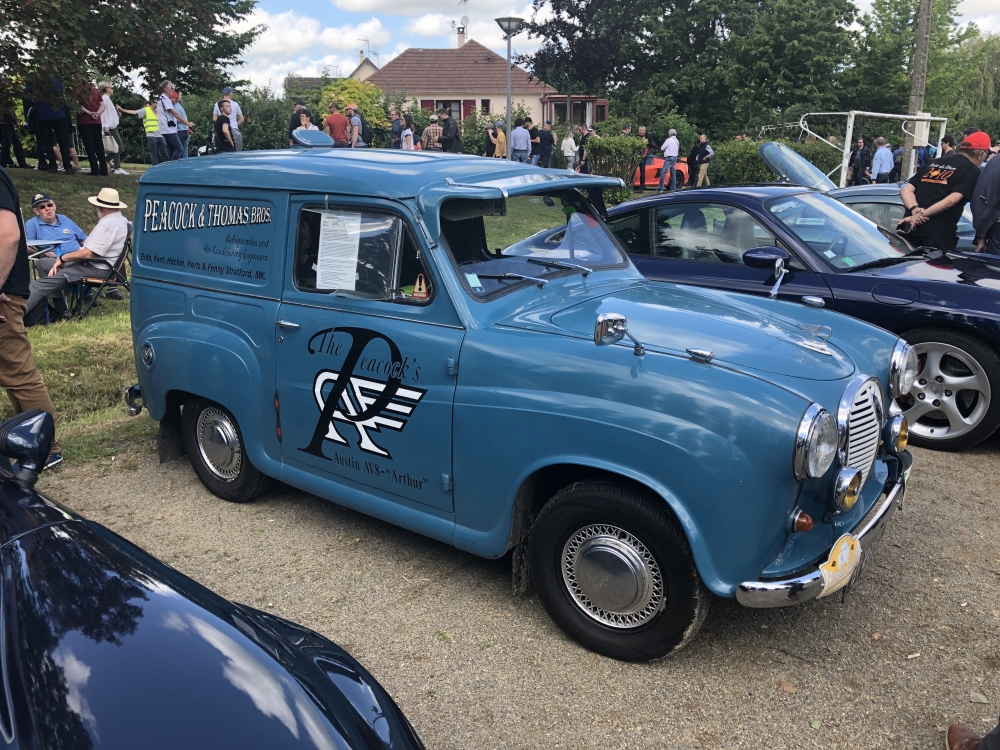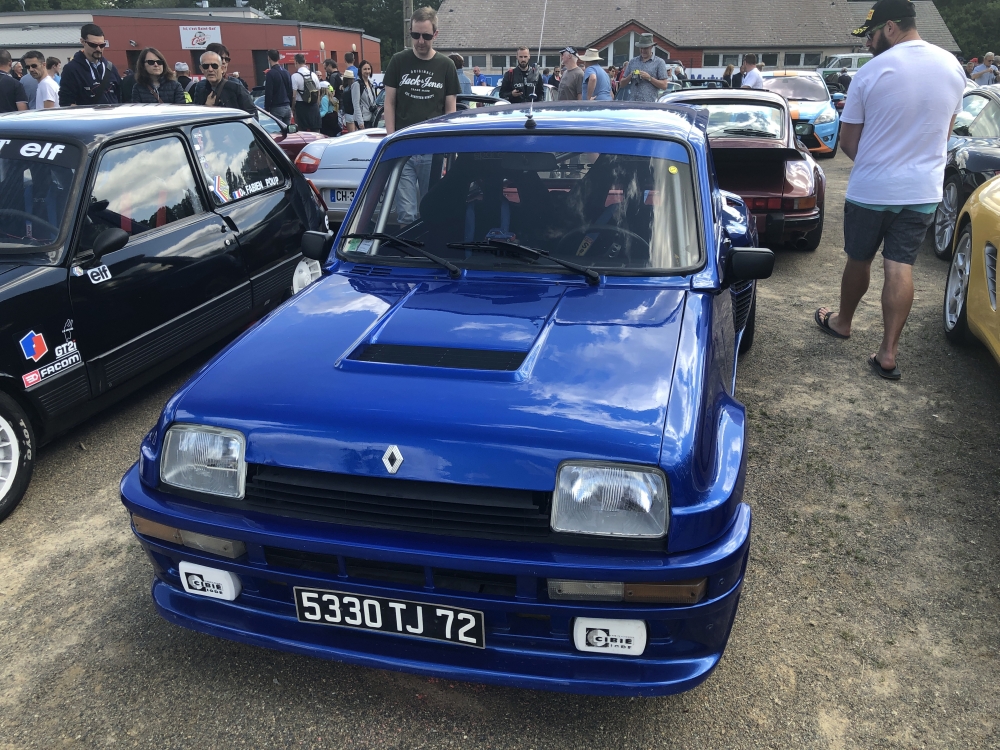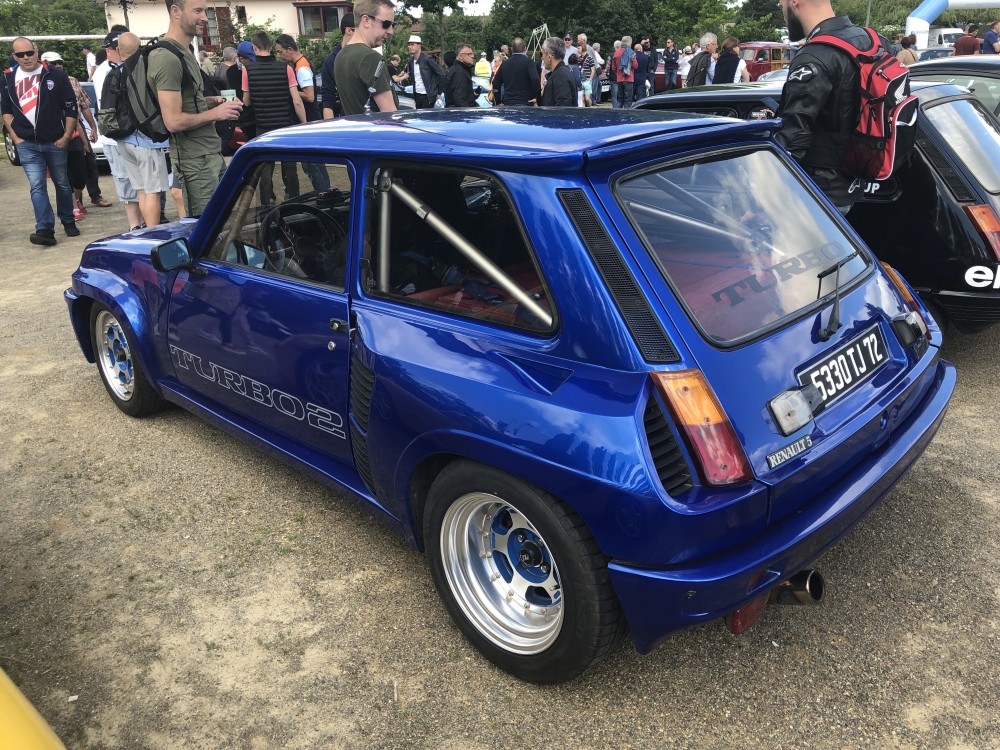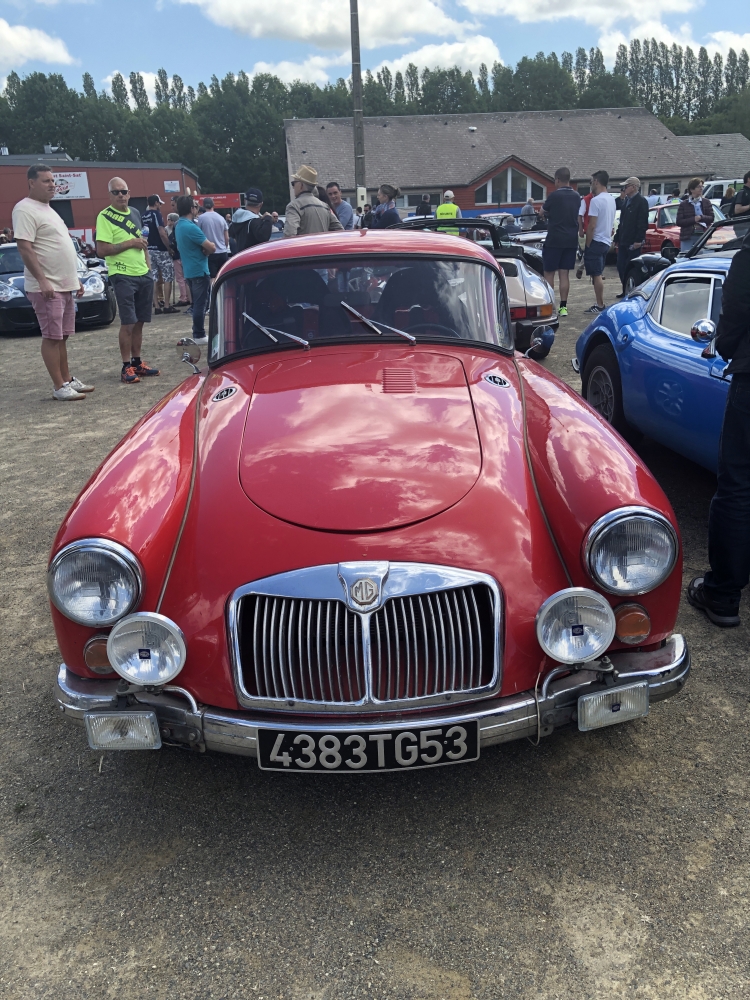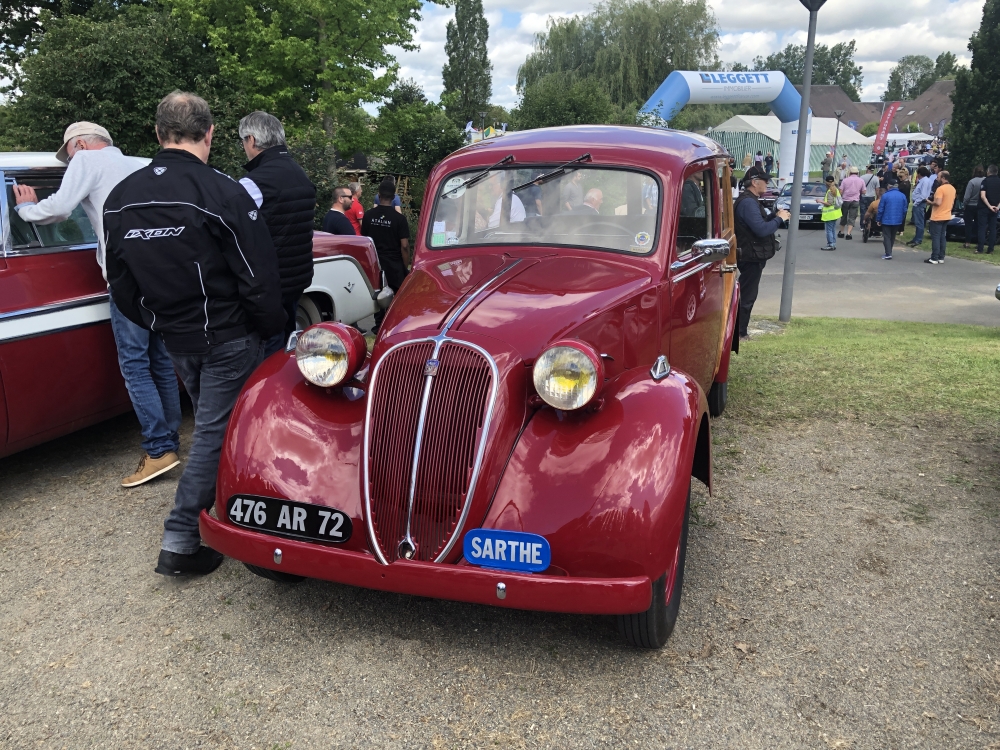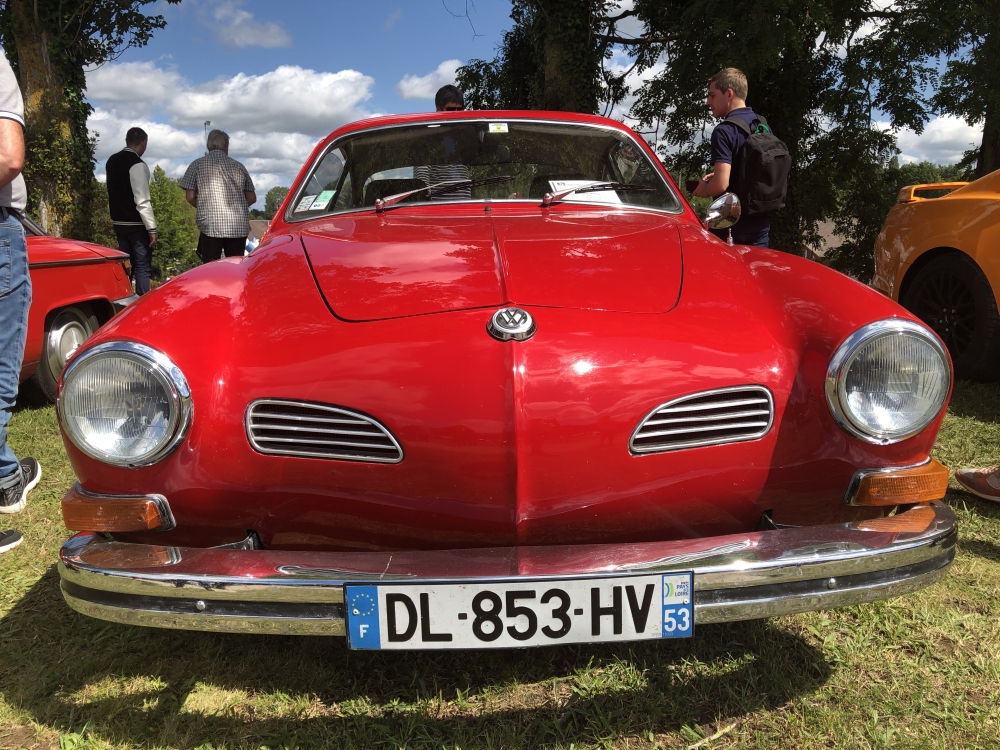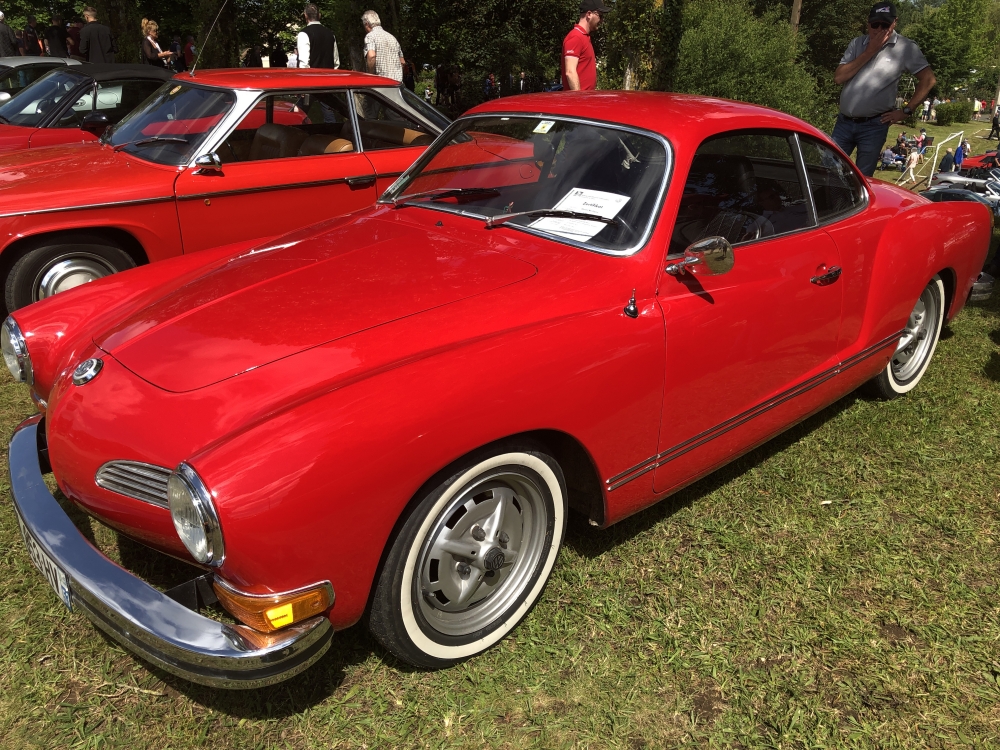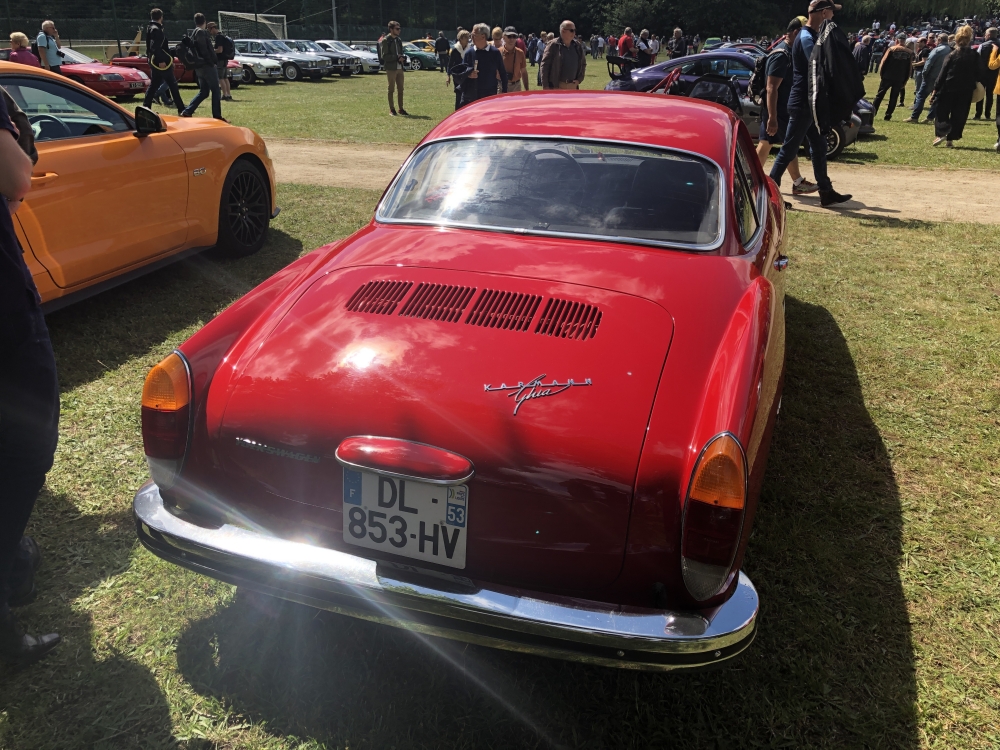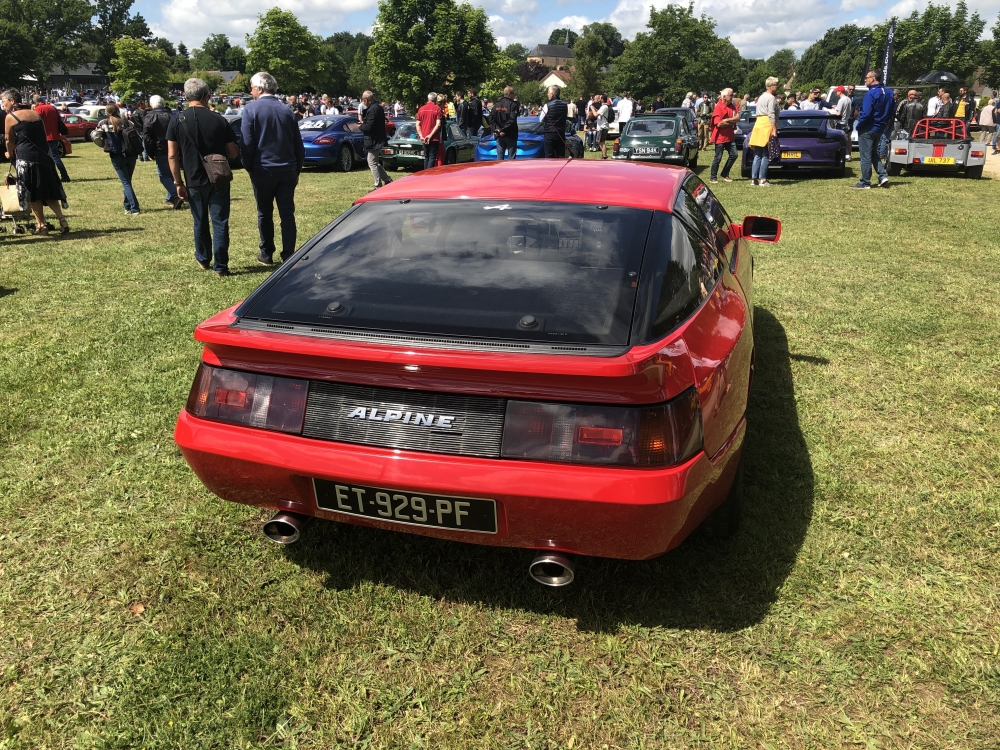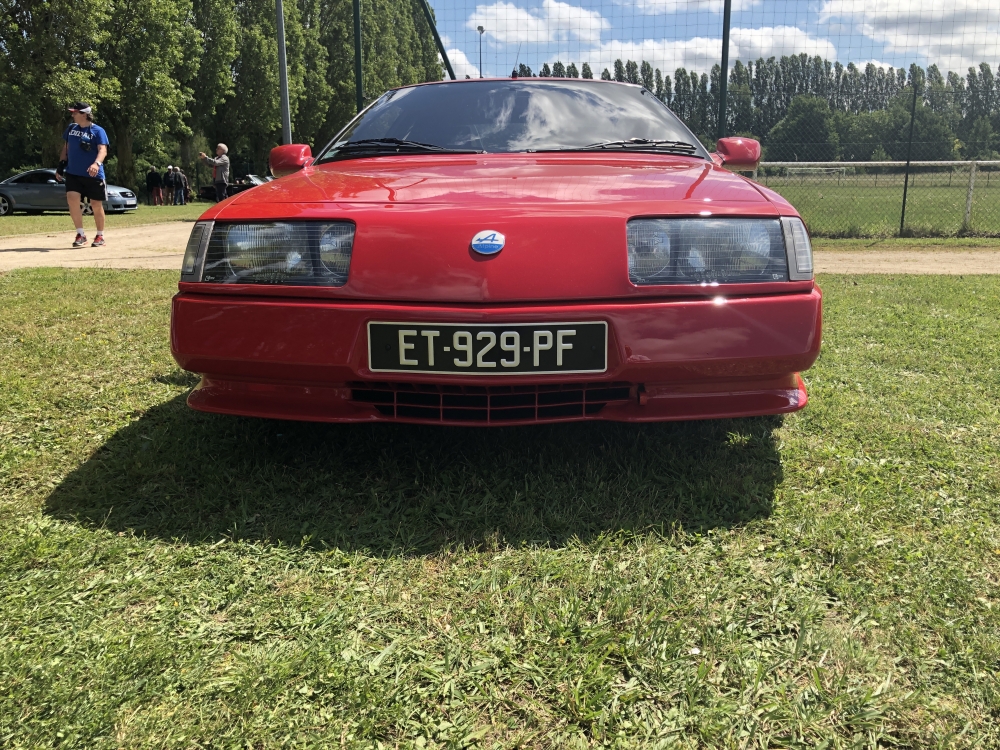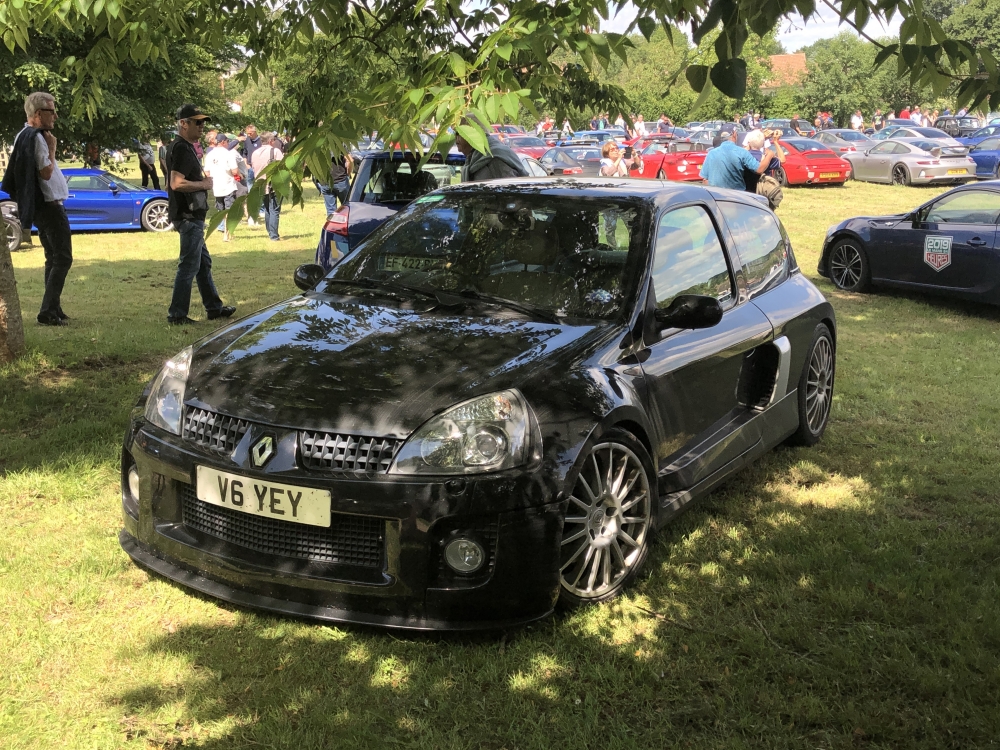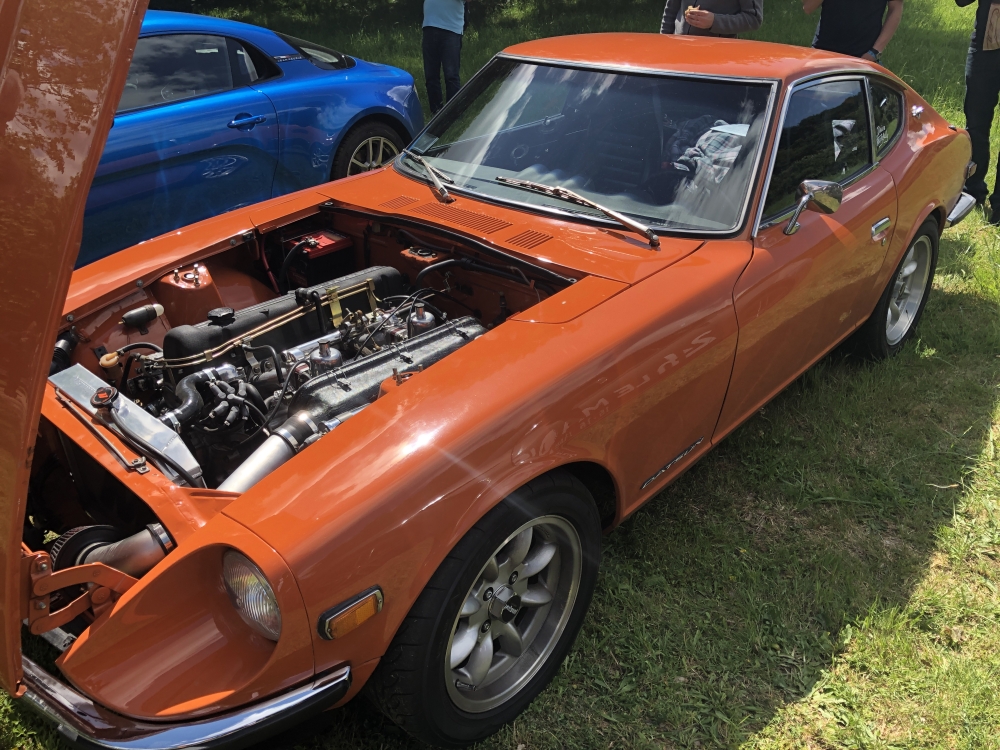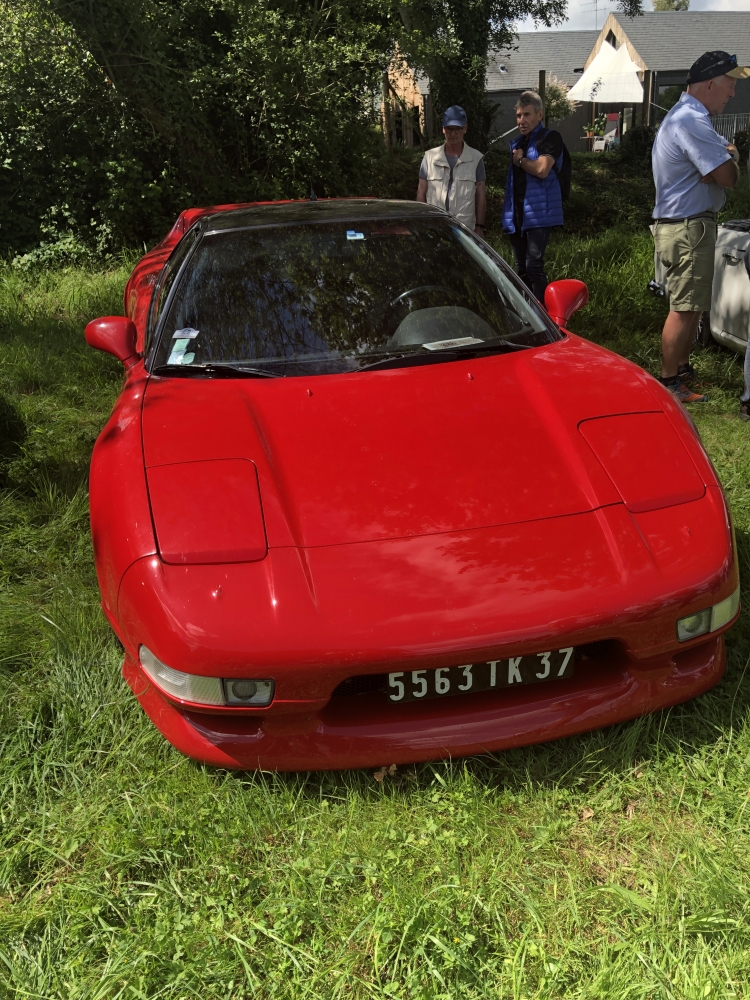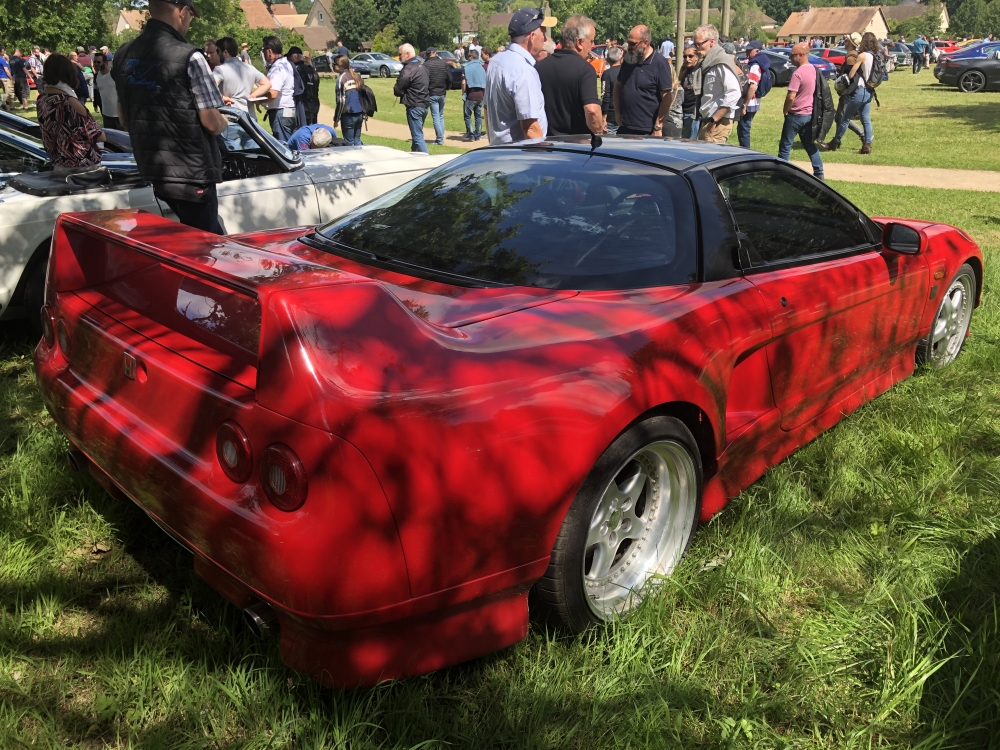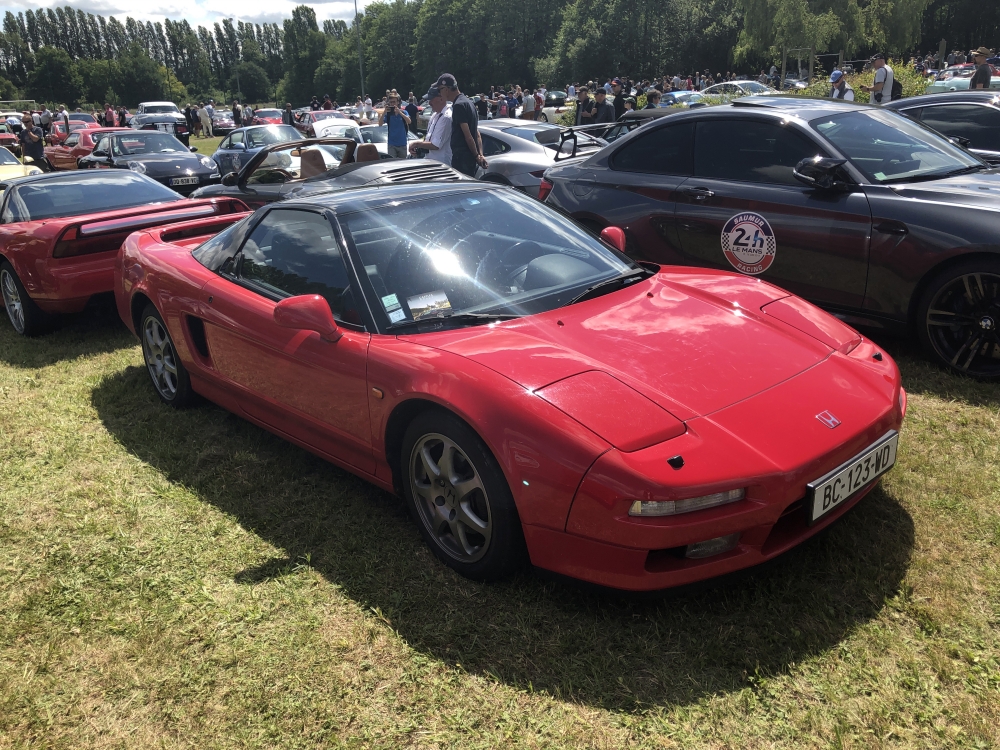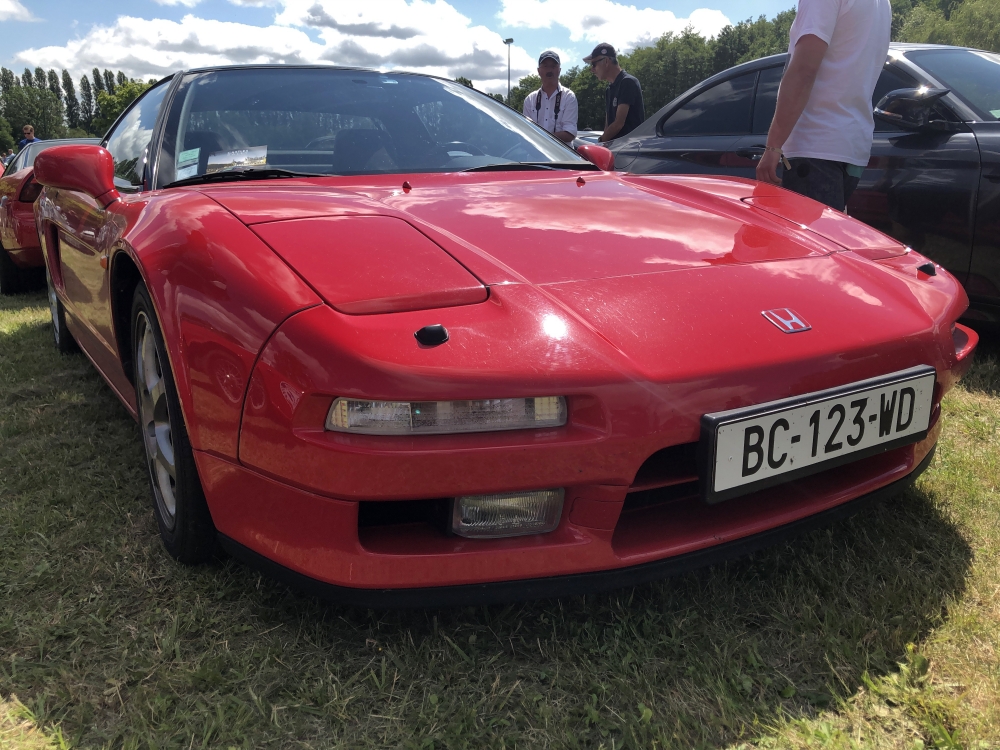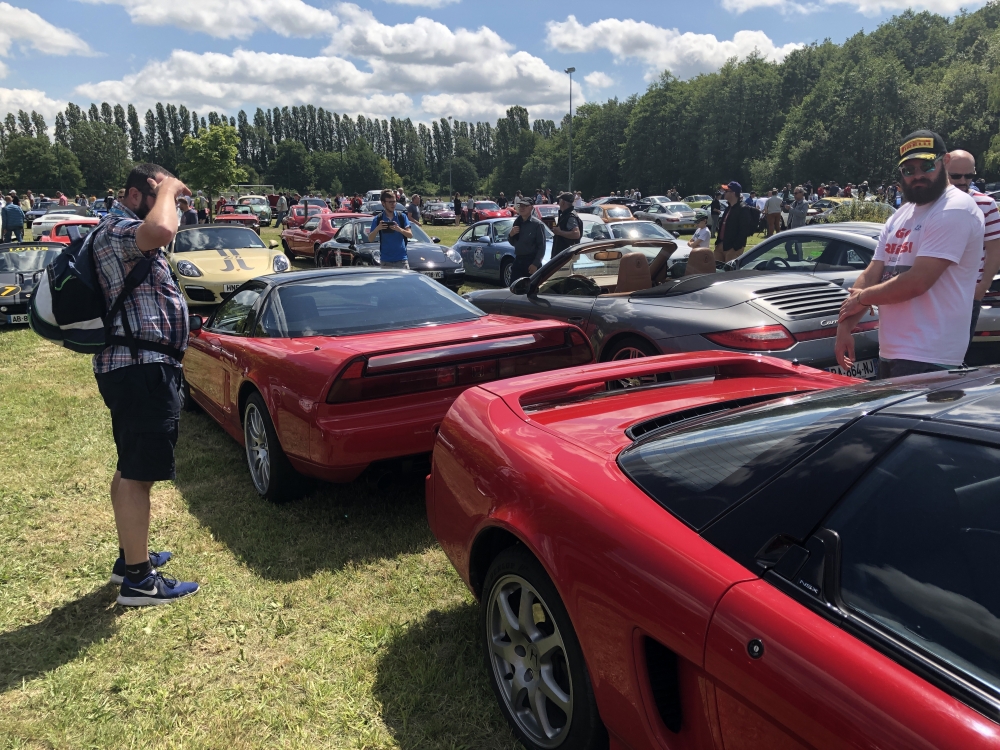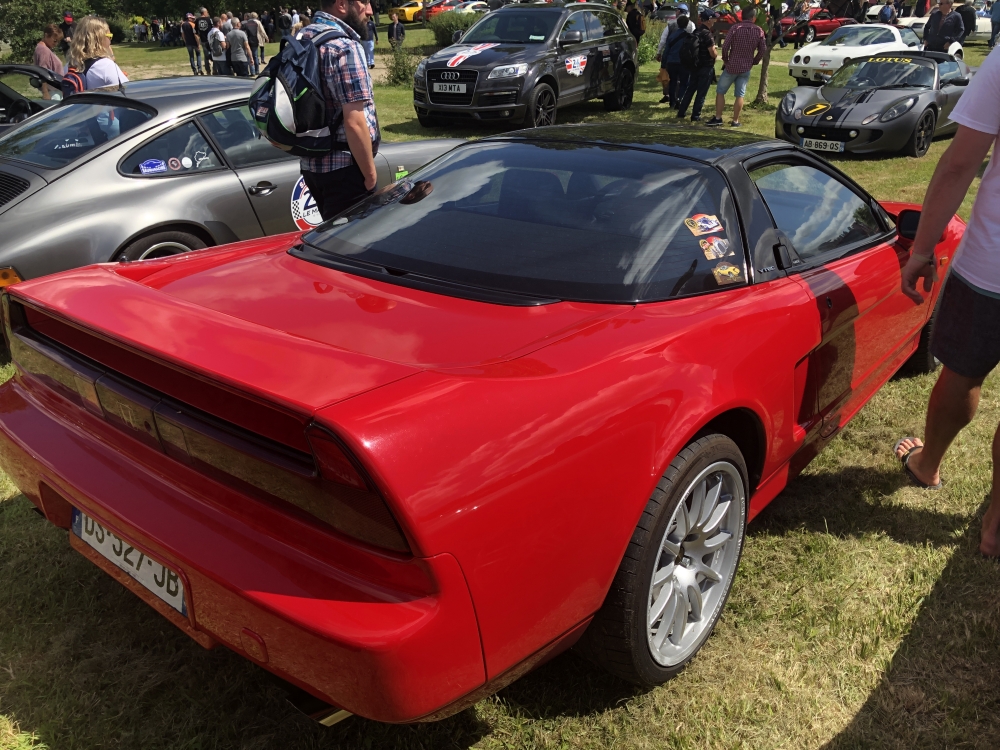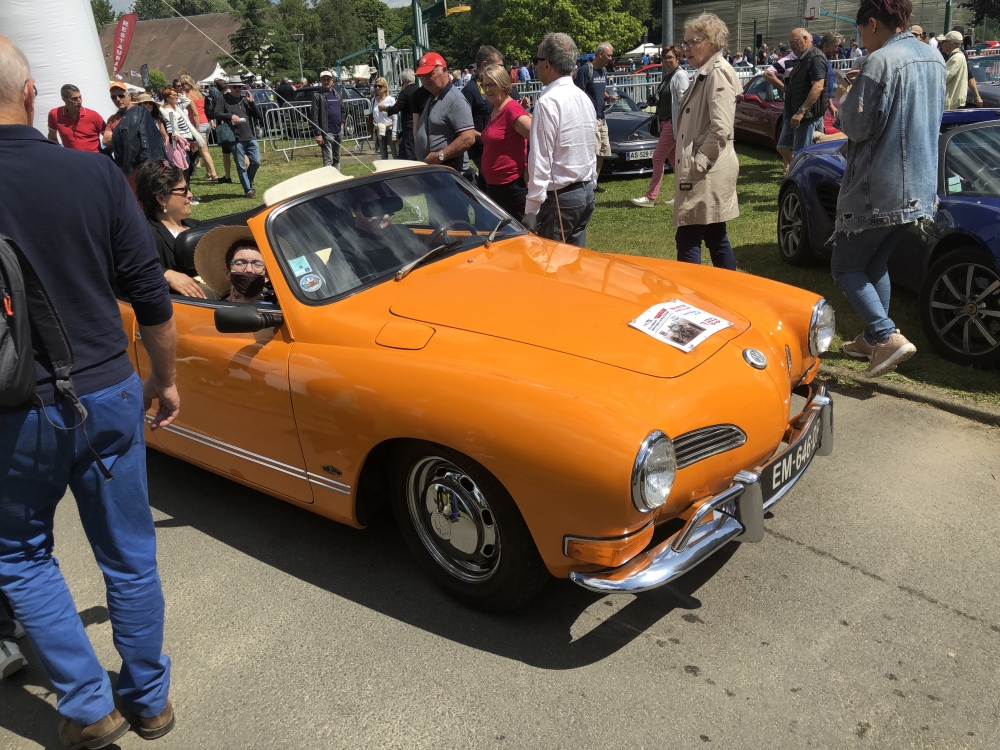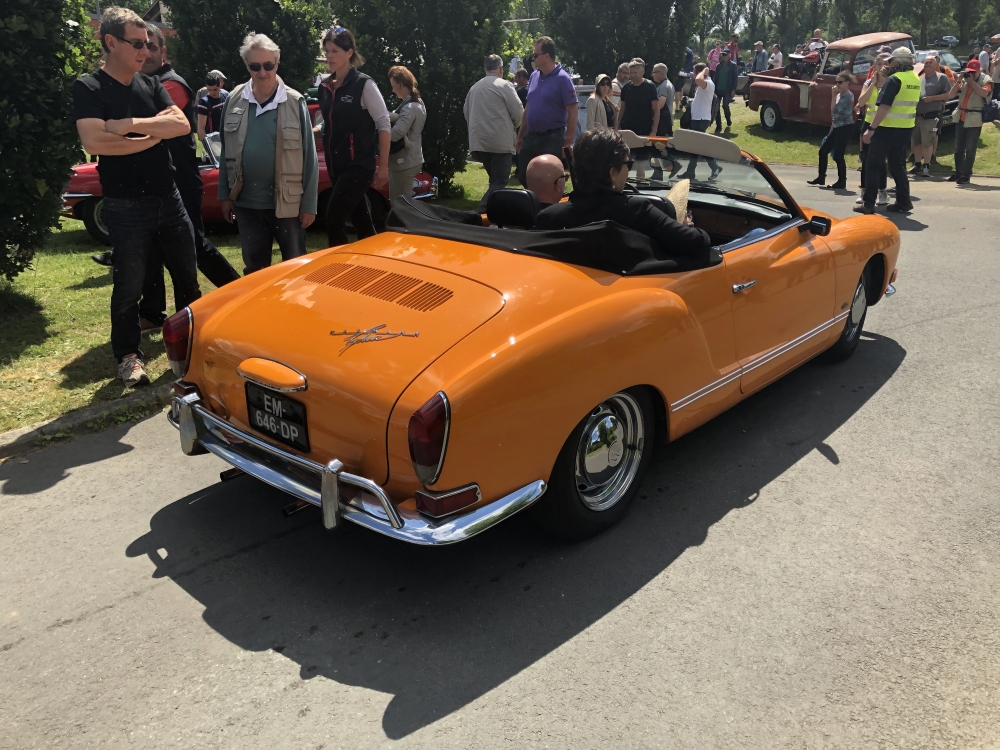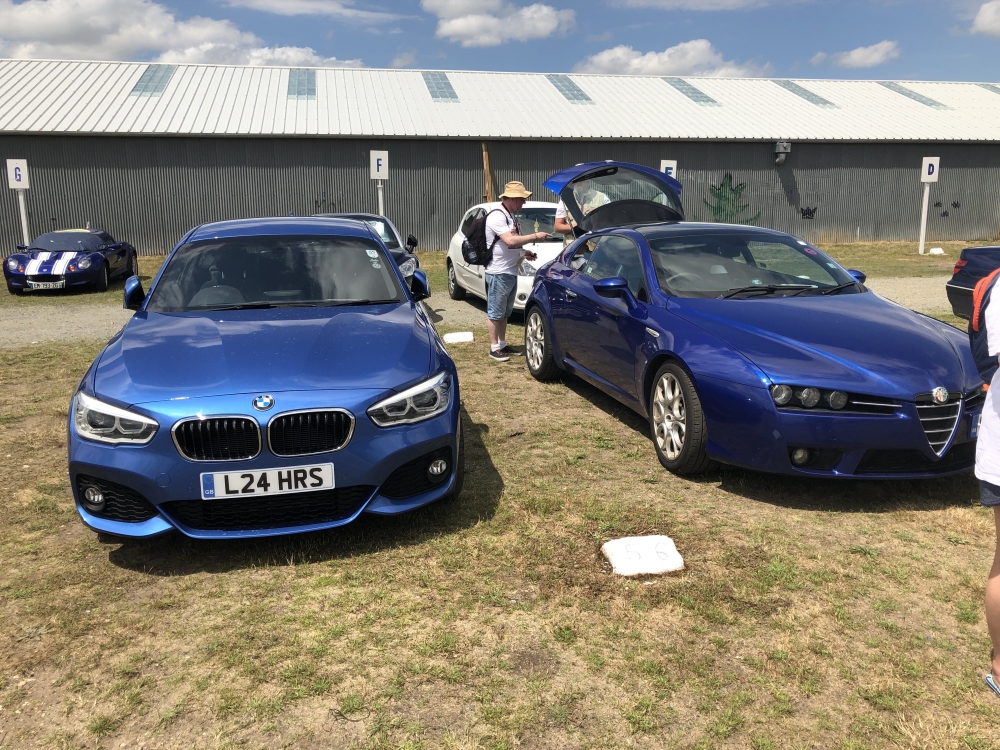 We left the CBW around 12.15 and made our way back to the hotel for a quick turnaround as James F had arranged a meeting with Paul Truswell for 2 pm, so it was back in the cars to drive in to the circuit both to see Paul and to have a look at the cars in the pitlane (which is open to anyone holding an entrance ticket all day on Friday). We were parked up by 1.45 and made our way into the circuit and under the track down to the pricey diner outside the paddock entrance where Paul soon joined us for some candid 'off the record' chat about what had happened in qualifying and what we were likely to see in the race. The hot topic of course was how long the Rebellion engines would last!
We left Paul after our chat so that he could return to his window-less commentary box in the media compound. It seemed a singularly daft idea to me to go all the way to France to commentate on motorsport's greatest event and to make the commentators do their work entirely reliant upon TV monitors. I'm sure Paul must have yearned for the days when he commentated from his eyrie high up on top of the main grandstand overlooking the pits. It reminds me of a snippet of Radio Le Mans commentary that I particularly noted from the 1988 race. The two commentators were lamenting their inability to see the cars -
Just stop for a minute everybody, and take a look around you and sniff the air, and just have a feel of this place. It is fantastic isn't it? Particularly now as the lights are down, and night's coming on, and it is just the most wonderful atmosphere in the world. I don't think I would rather be anywhere else, and you can keep Canada, that's for sure!
I'll tell you where I would like to be, and that's on the outside of this studio, 'cos I haven't actually seen a car with it's wheels turning so far. But, apart from that, I mean, even sitting in this little white box in the paddock, it's seeping in through the walls, it really is tremendous. There's just nothing else like it, is there?
Nothing at all. Nothing at all.

I always thought this was a terrific quote and this year, for Paul and his colleagues, it was clearly a case of 'what goes around, comes around.....'
After leaving Paul we had a wander around the hospitality area, pausing for a (part) team photo in our 'Go Rebs!' t-shirts outside the Rebellion area. Sadly, we weren't invited in....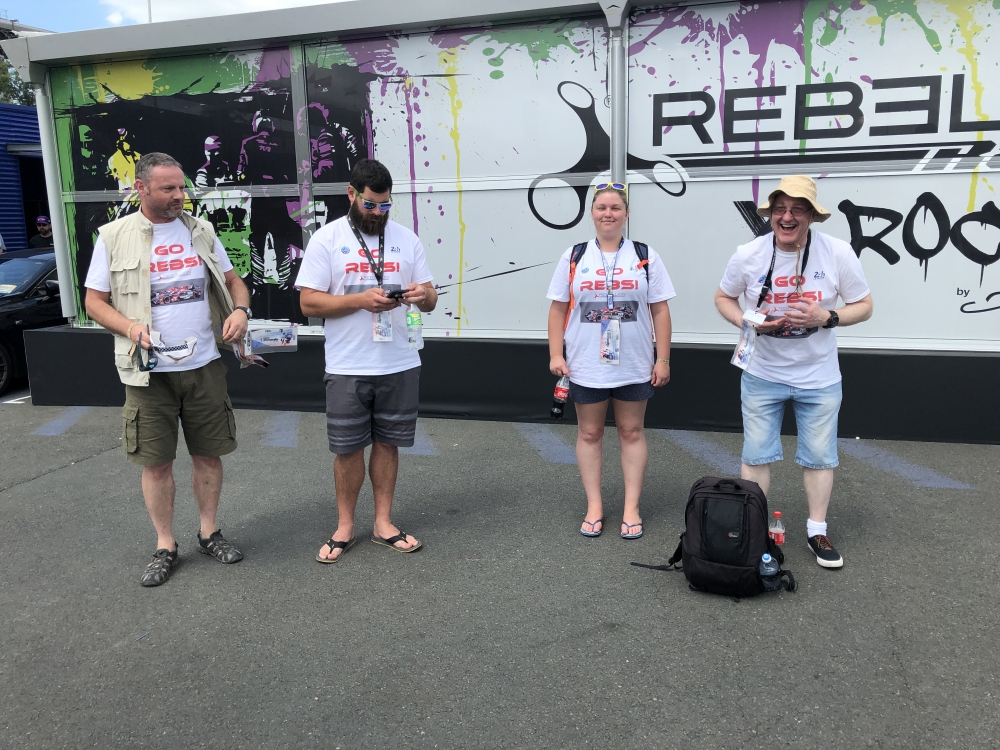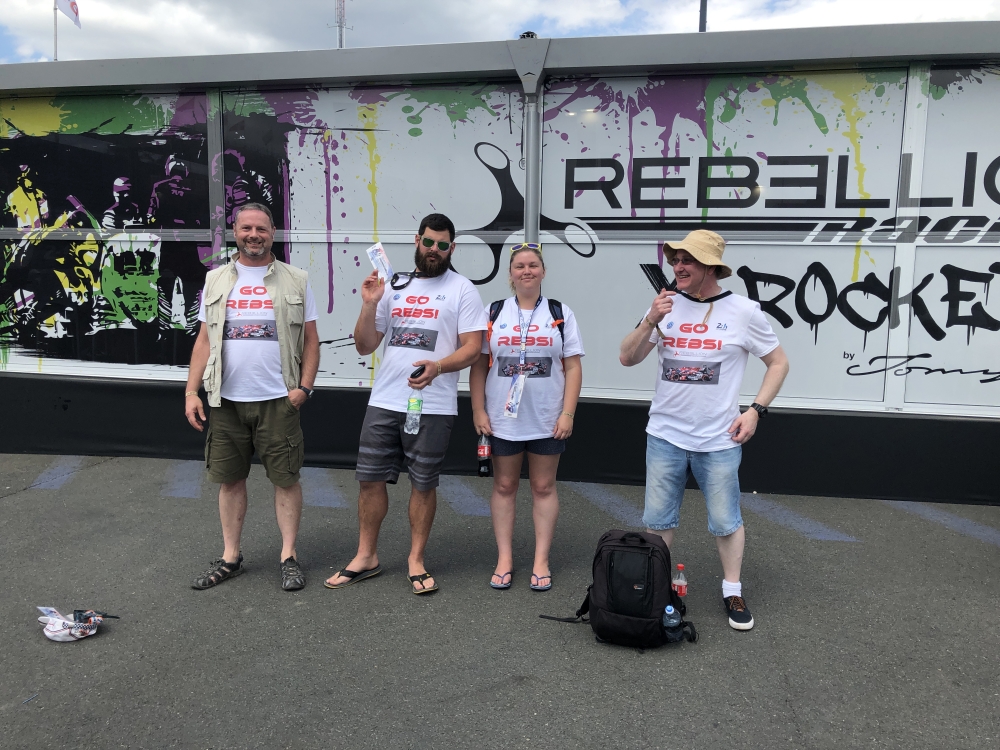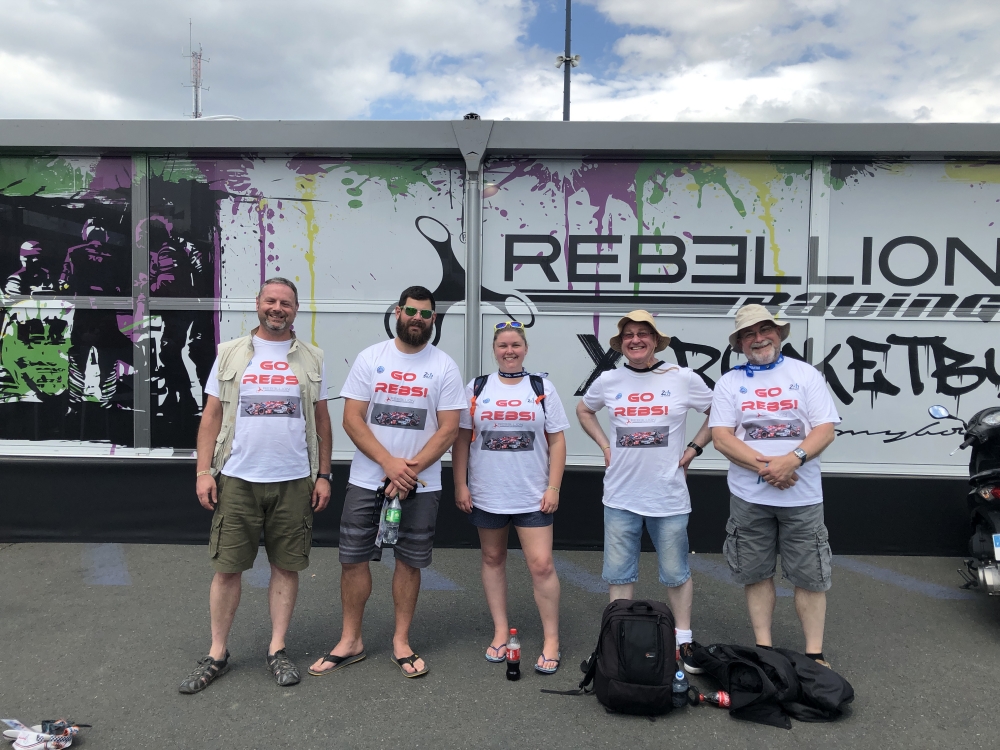 Last year I to'd and fro'd over the decision whether or not to go to the Drivers Parade on Friday evening, eventually deciding that as we would need to drive in and find somewhere to park, we would give it a miss. Although I would have liked for James and Lauren to be able to experience it this year, what with the need to get back, eat and get an early night, I made the decision not to drive back into town. Next year perhaps we'll skip the pitlane walk and instead catch a tram in for the parade. So we stayed at the circuit for the pitwalk, which turned out to be a lot less busy than I'd expected, perhaps a sign of a fall in attendance this year. After a quick look at the new LMP3s for next season parked out on the run up to Dunlop Curve, we left the pits at about 3.30 and were back in the cars and away by 4, stopping at Auchan for a (very) late baguette 'lunch' on the way back. We also took the chance to stock up on drinks and snacks ready for the race.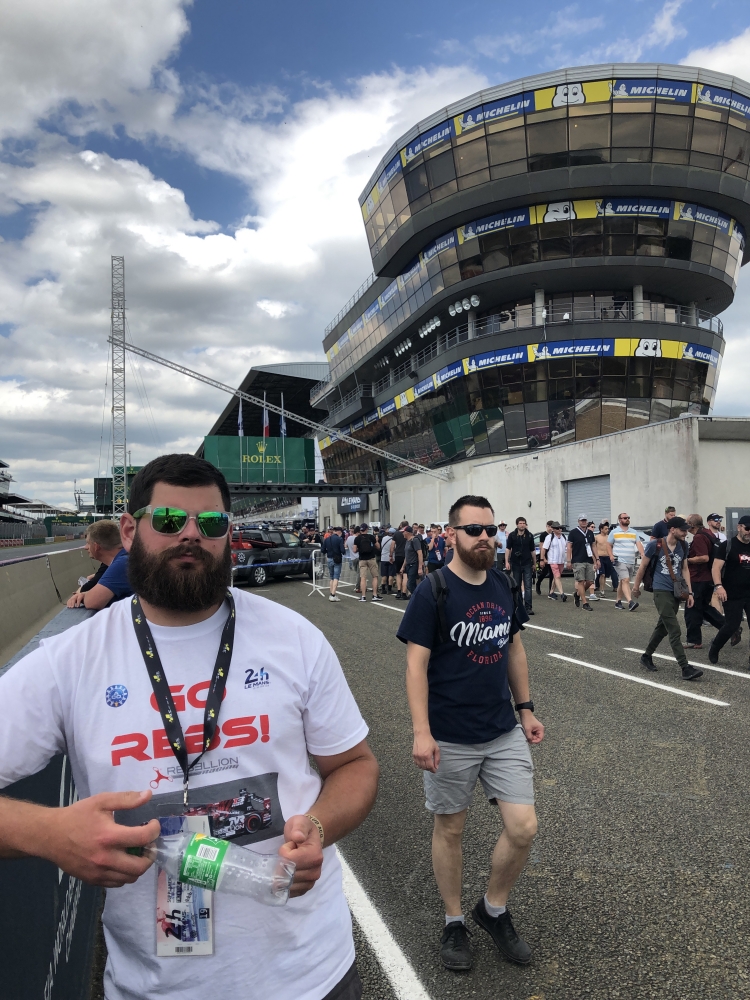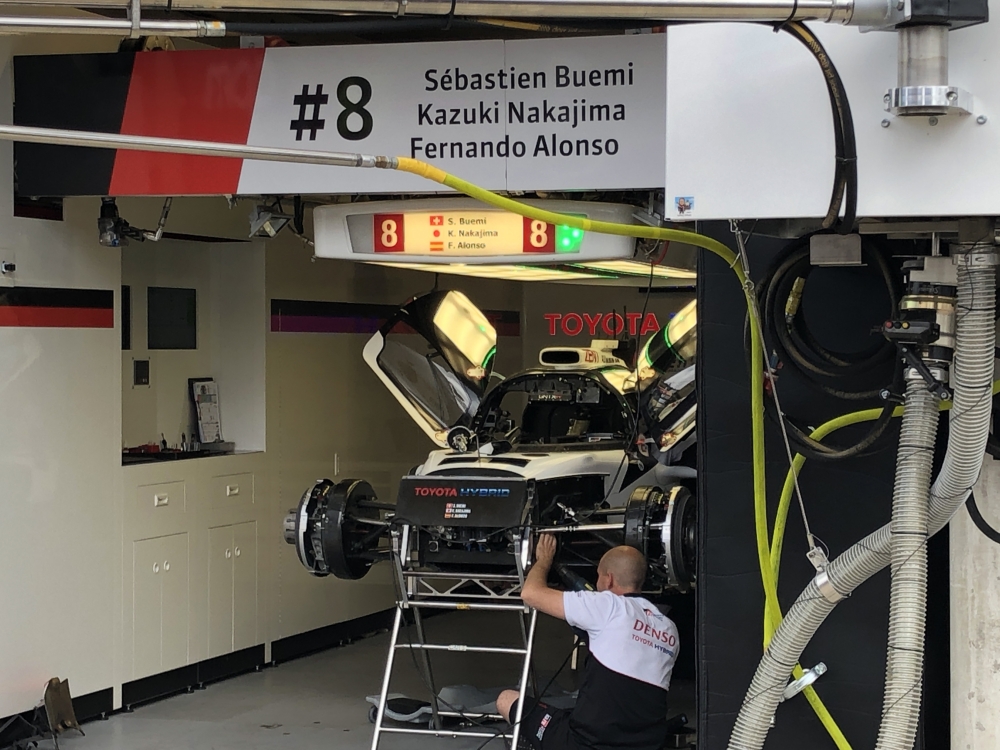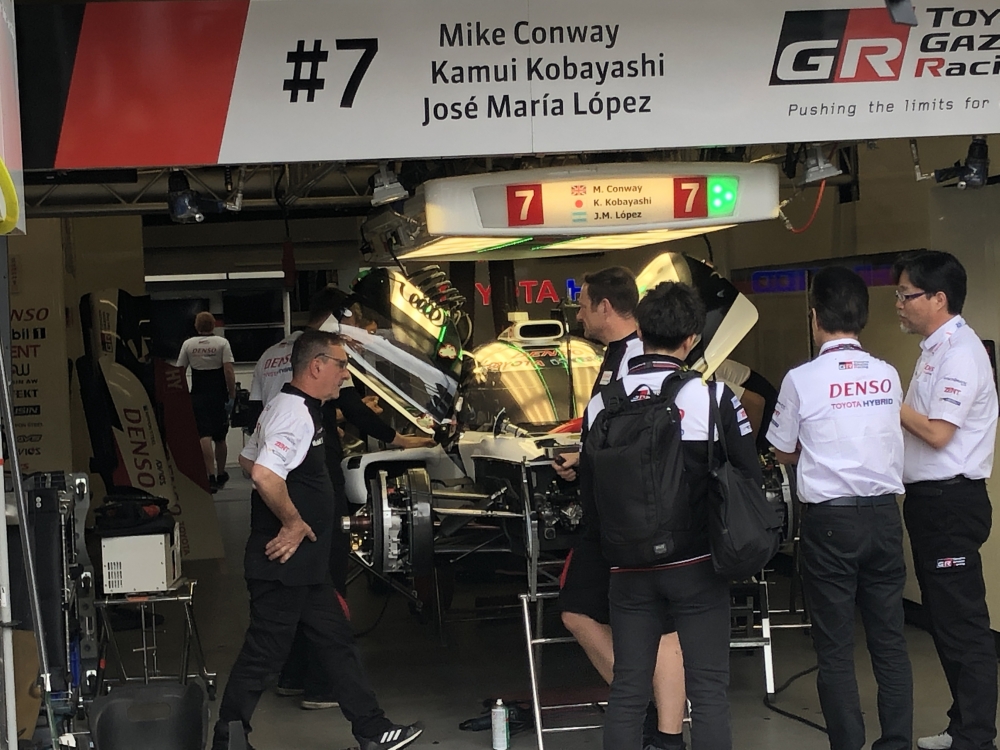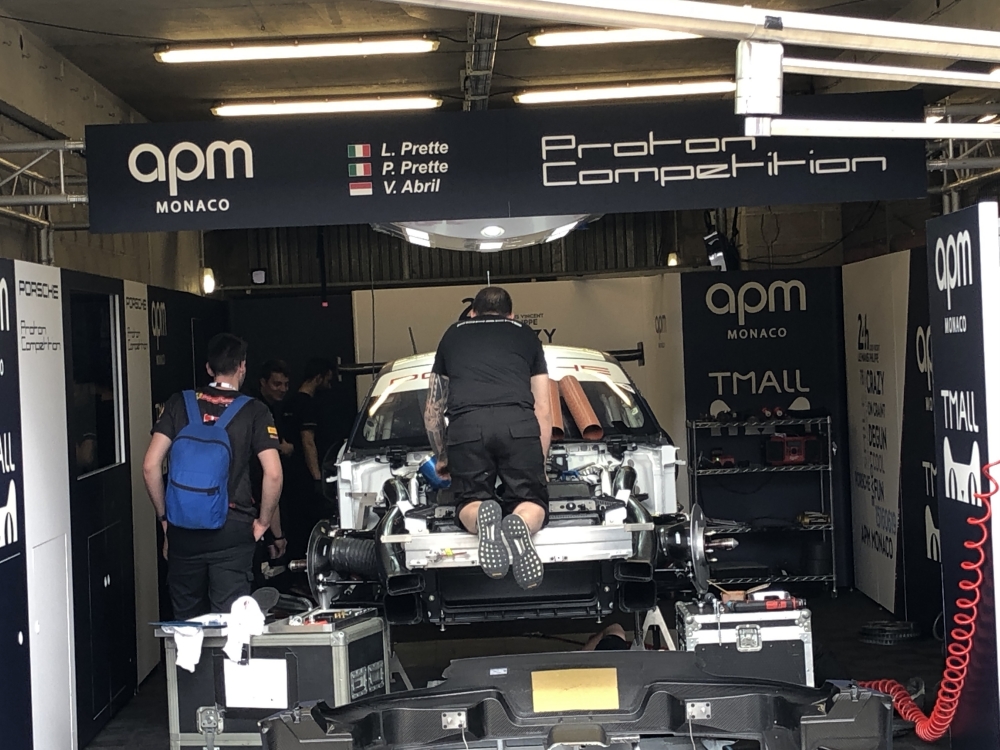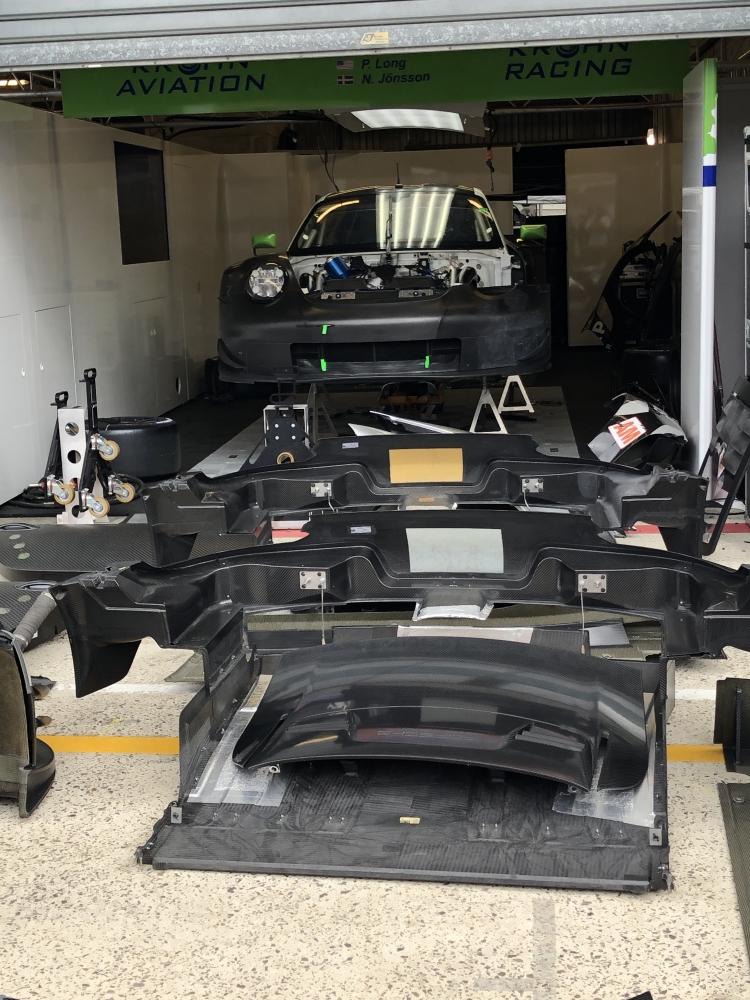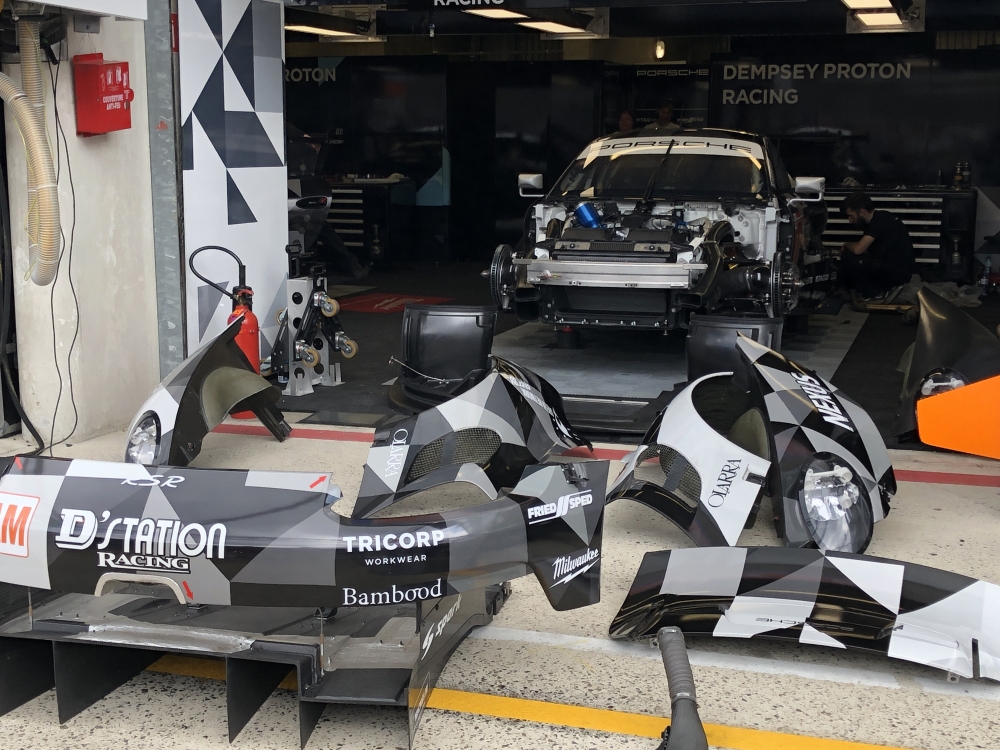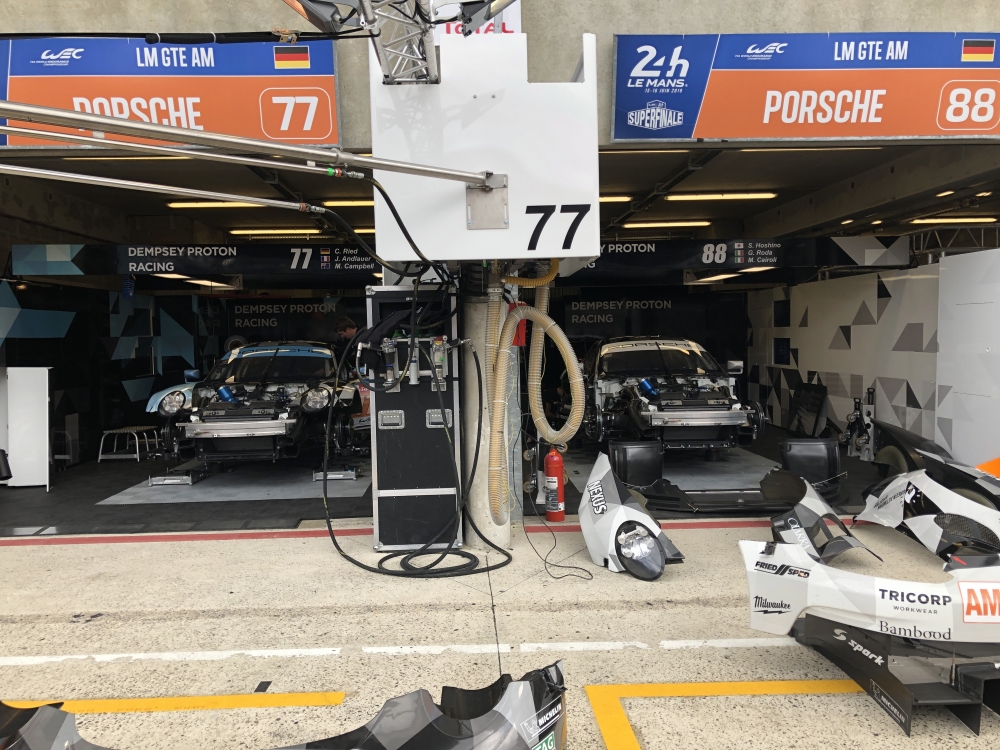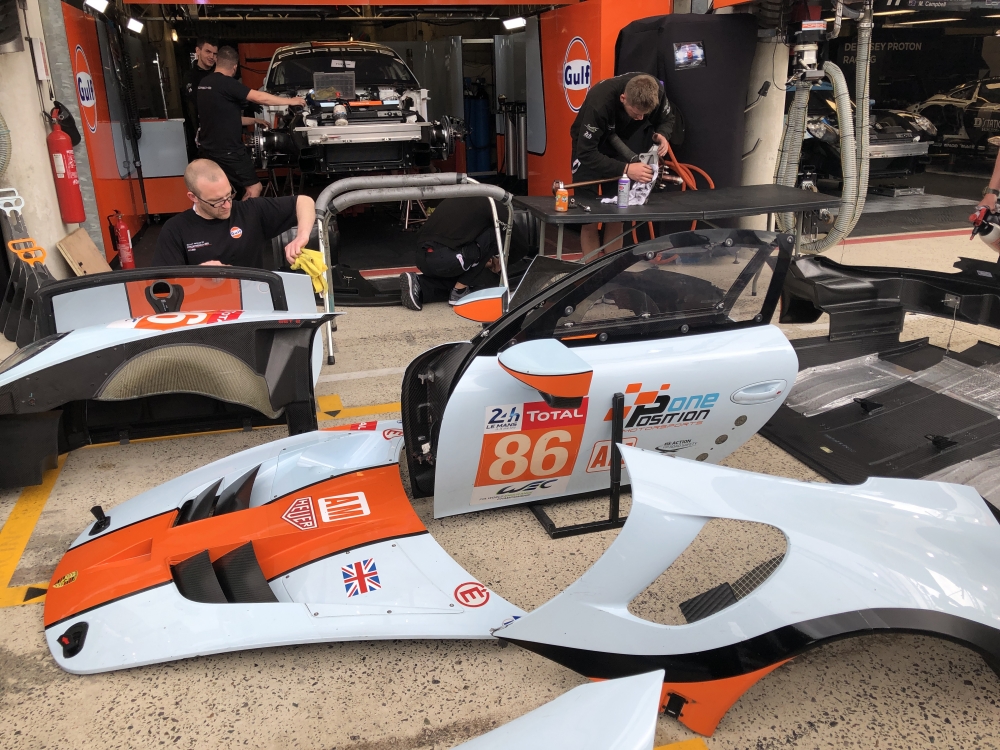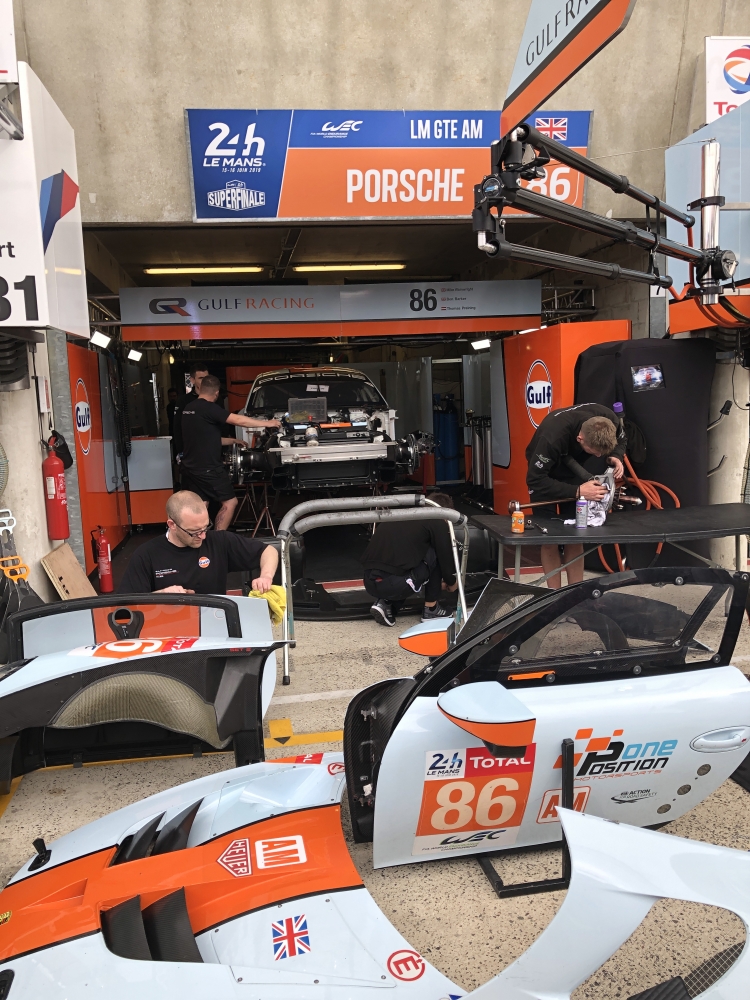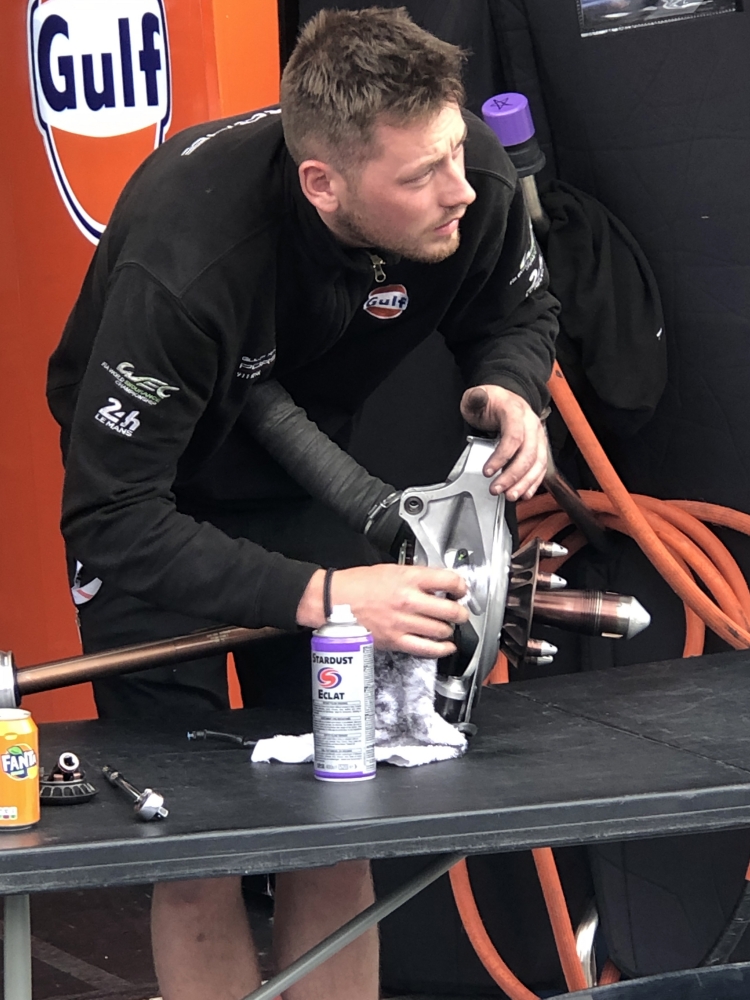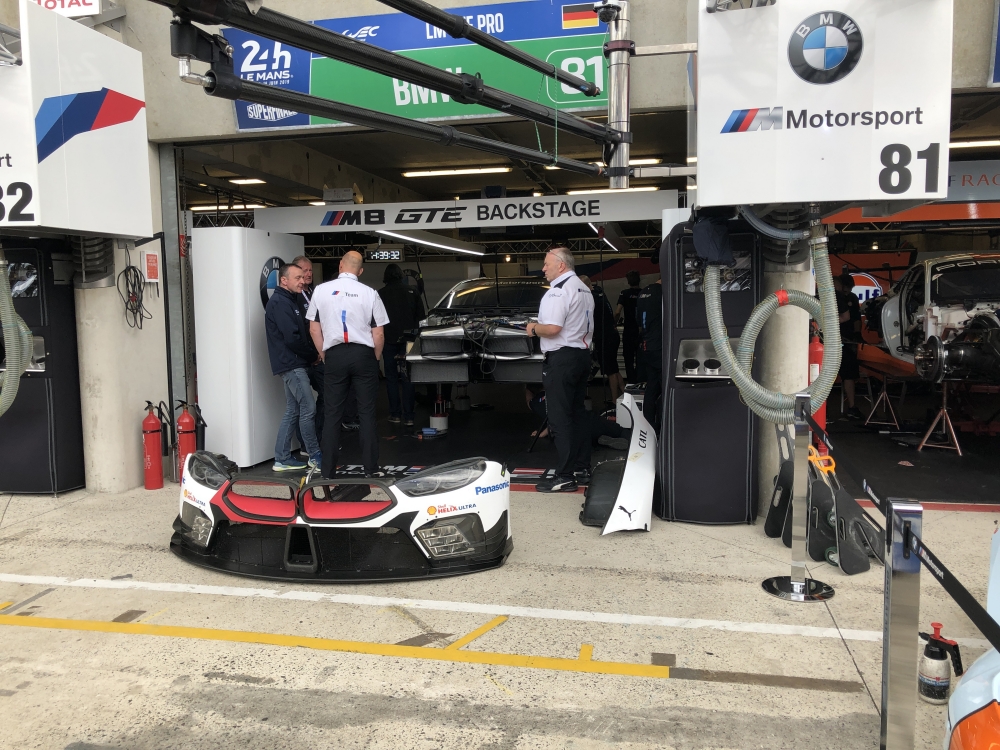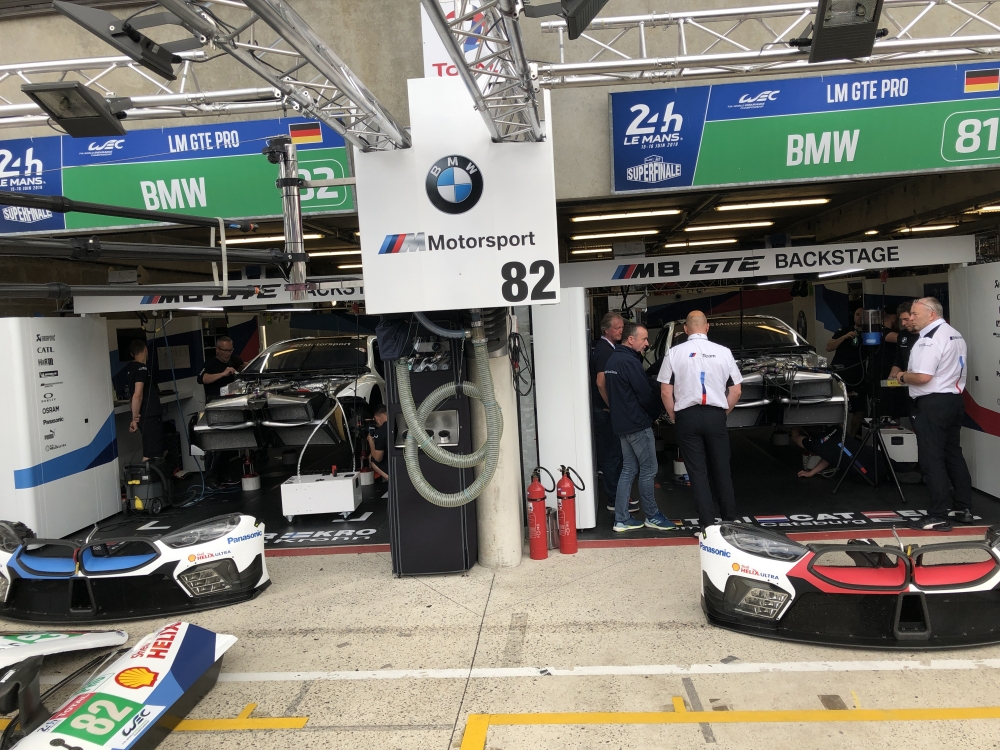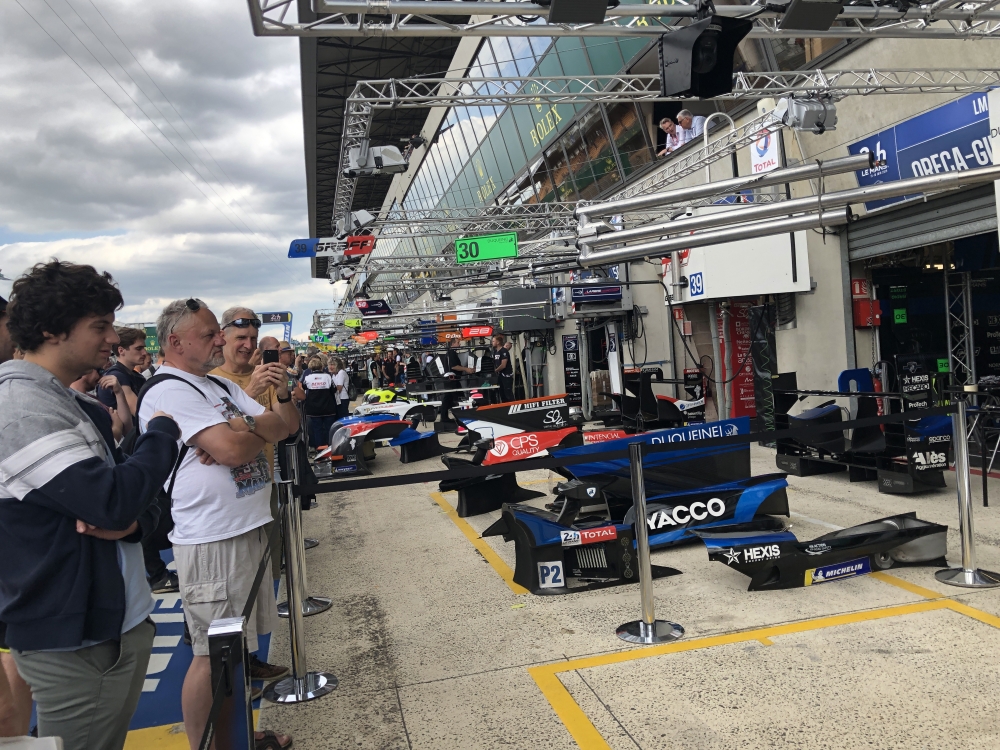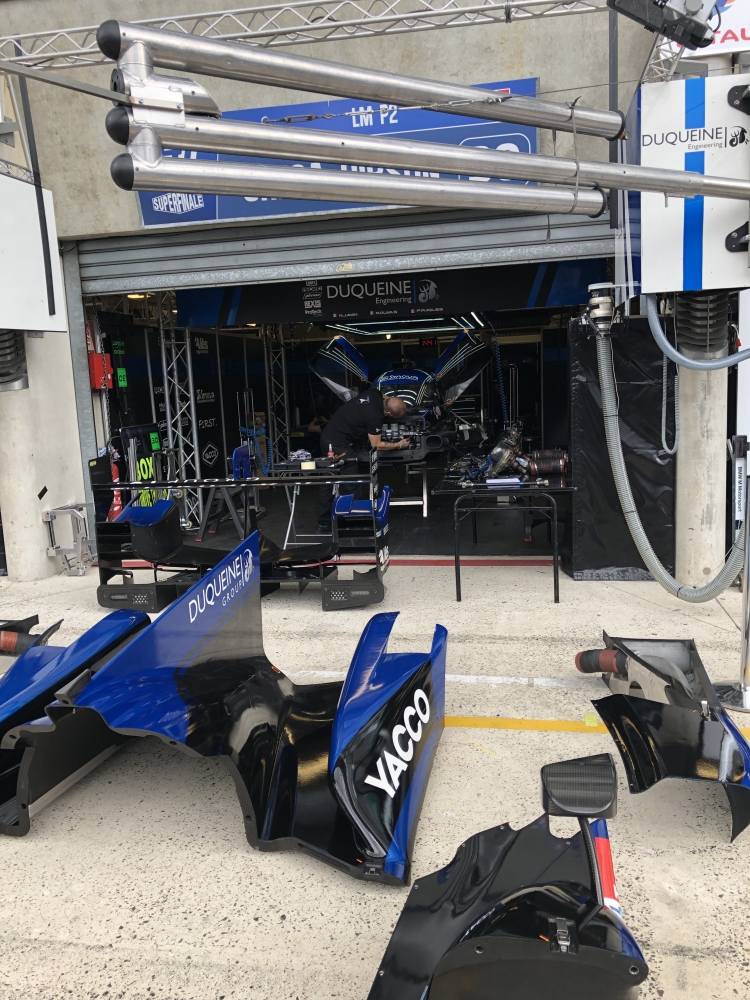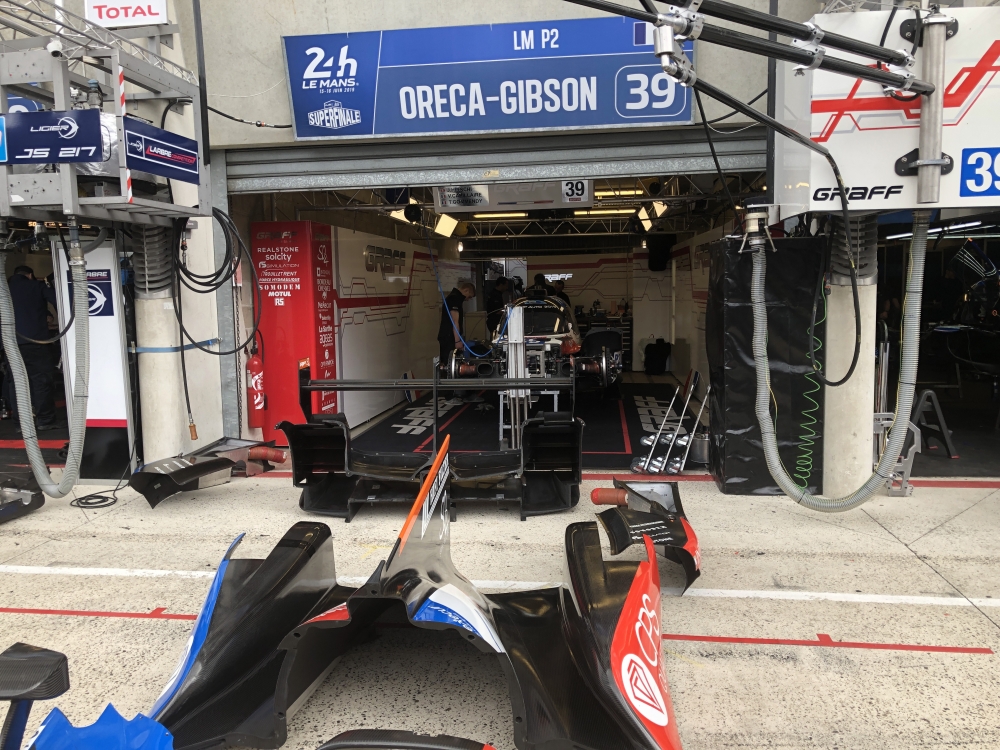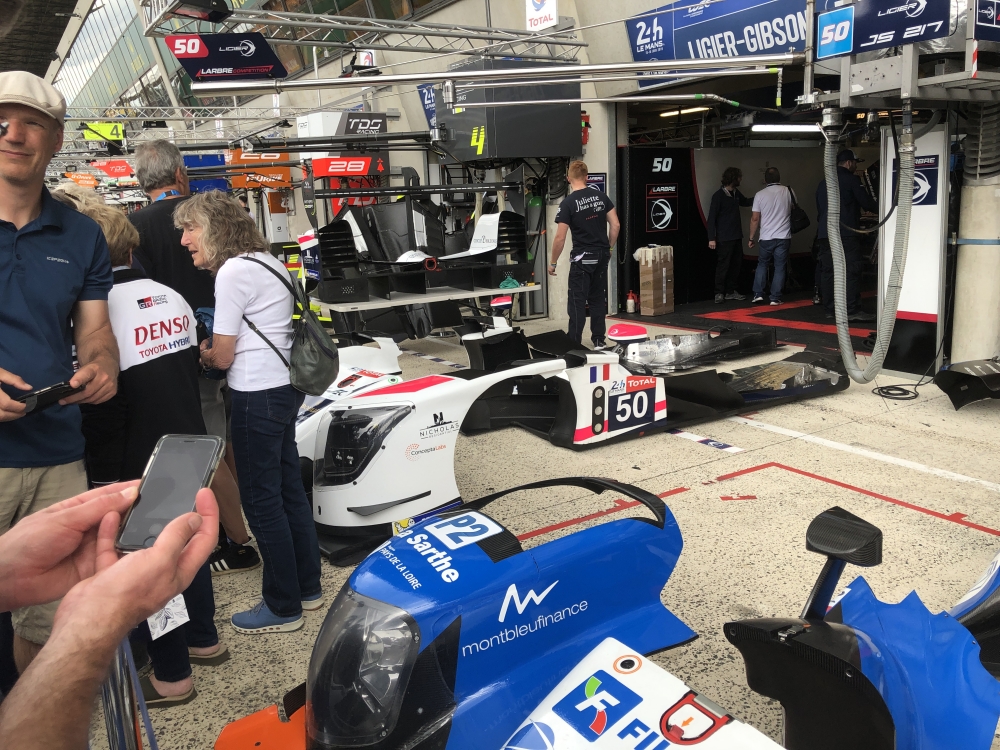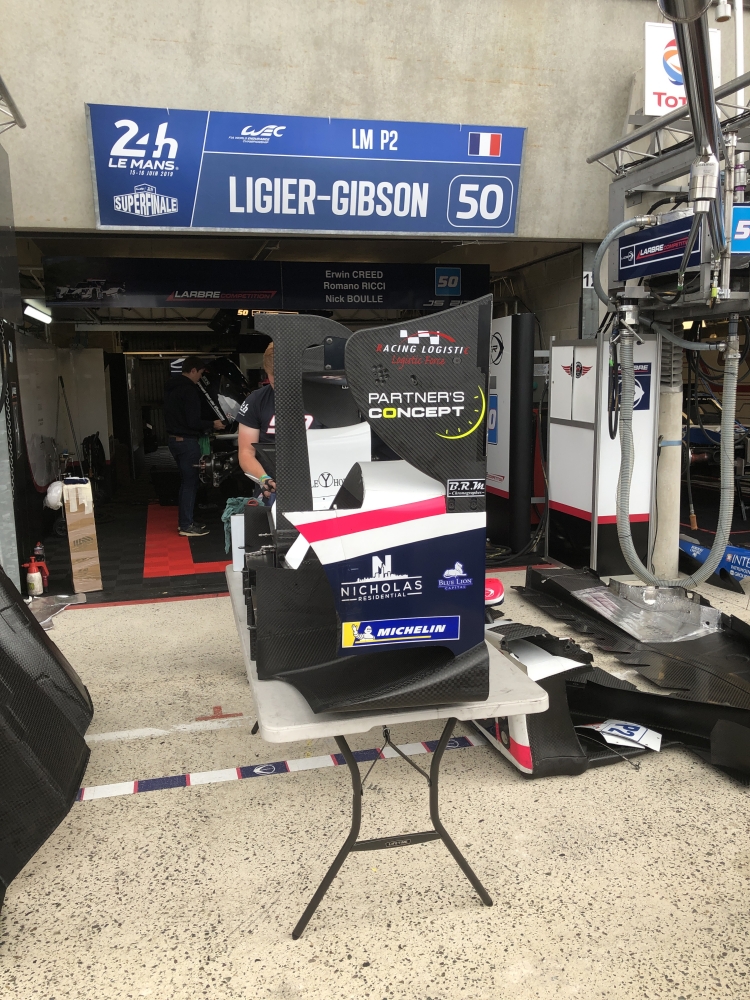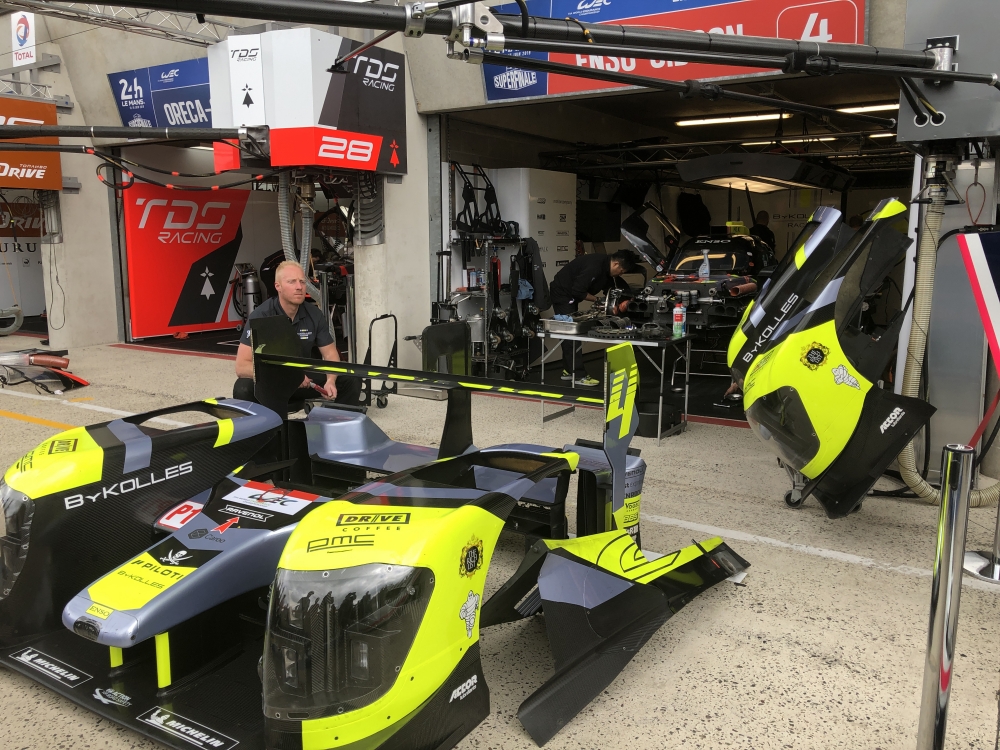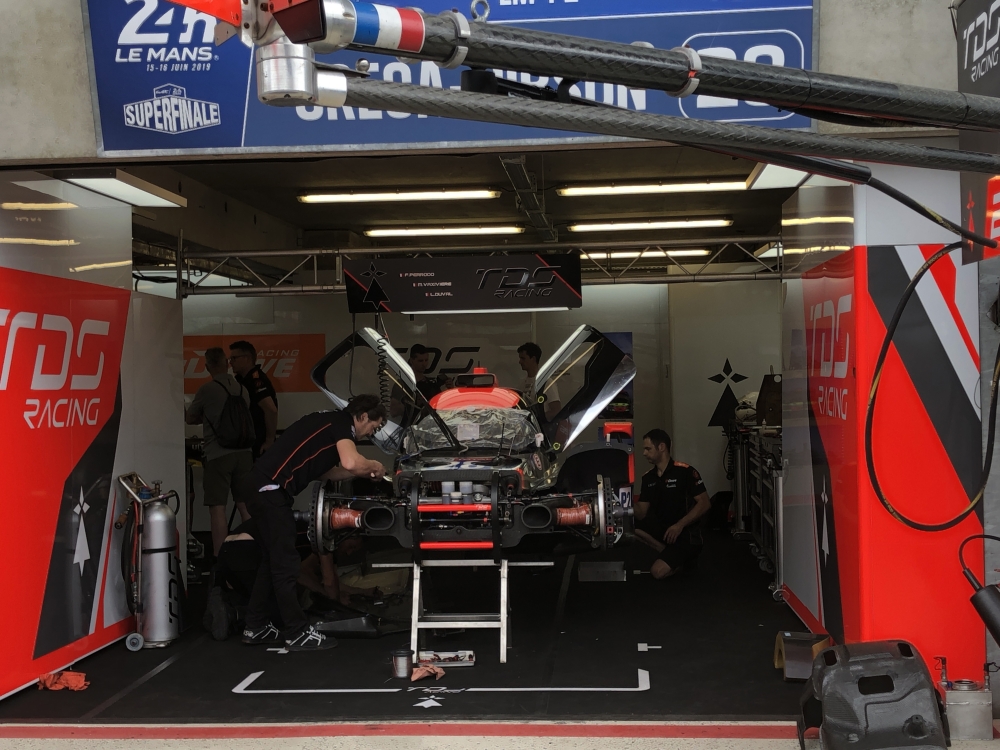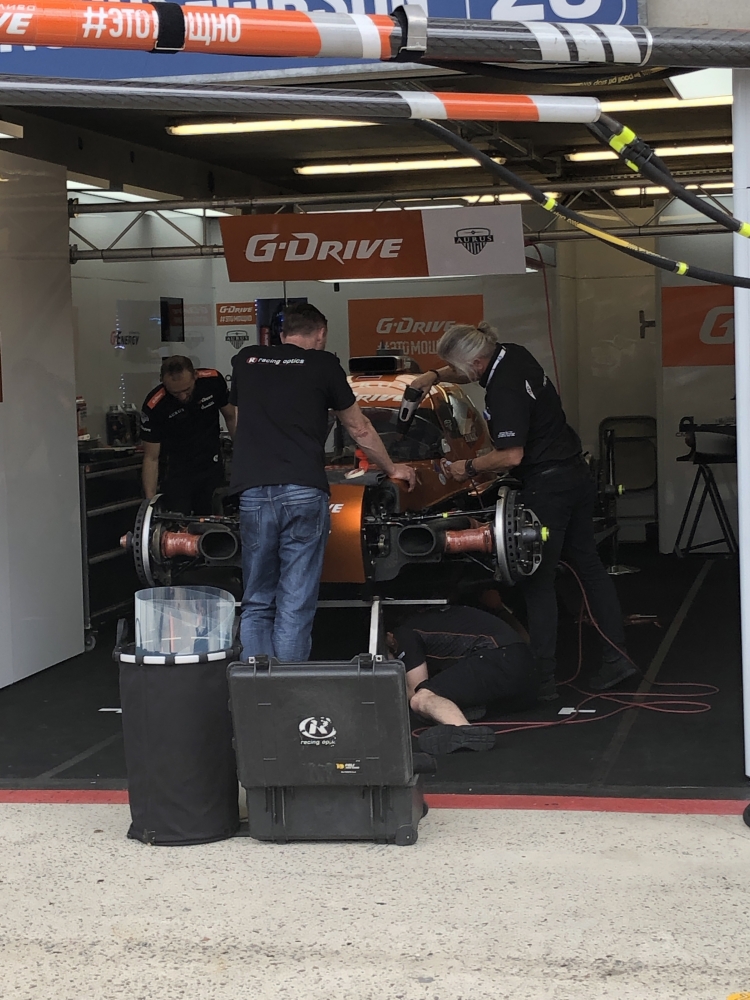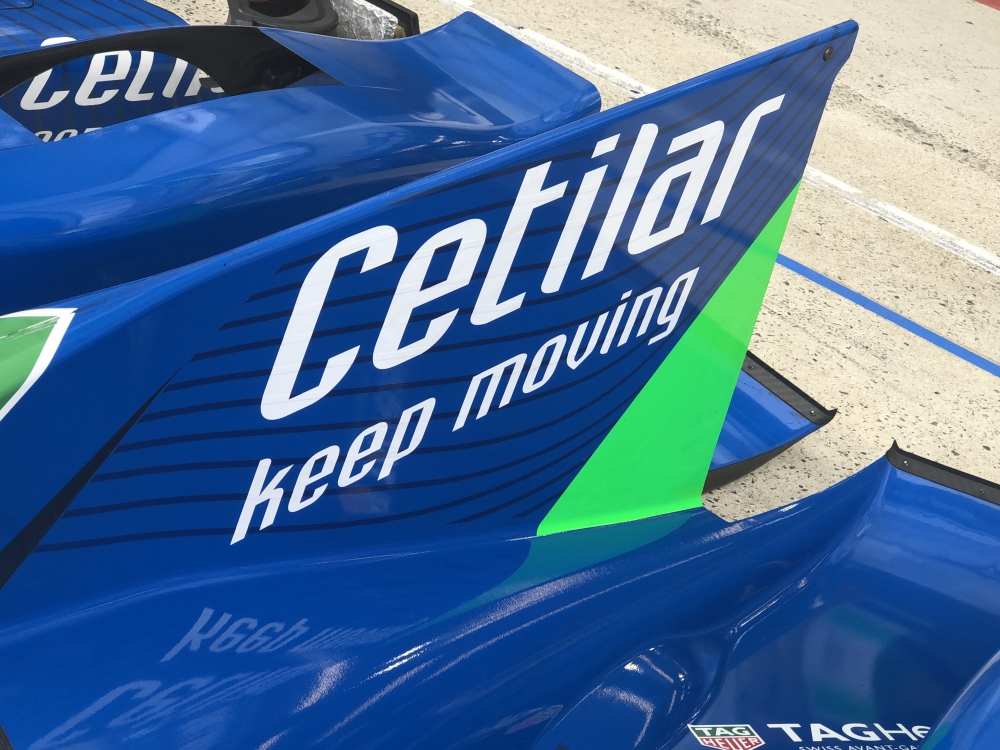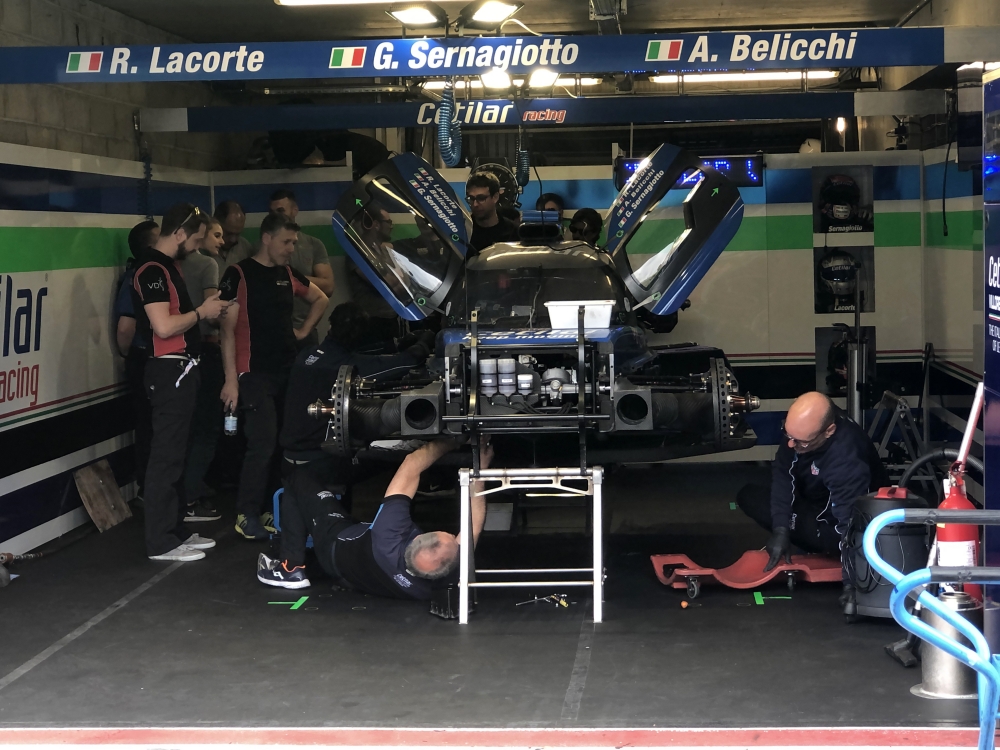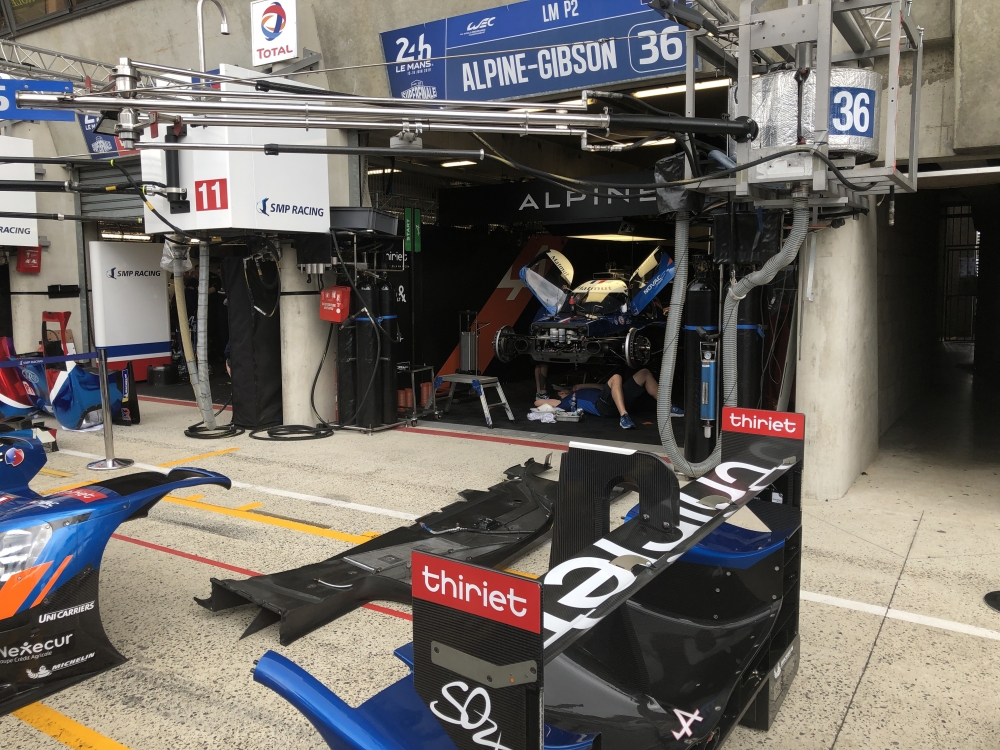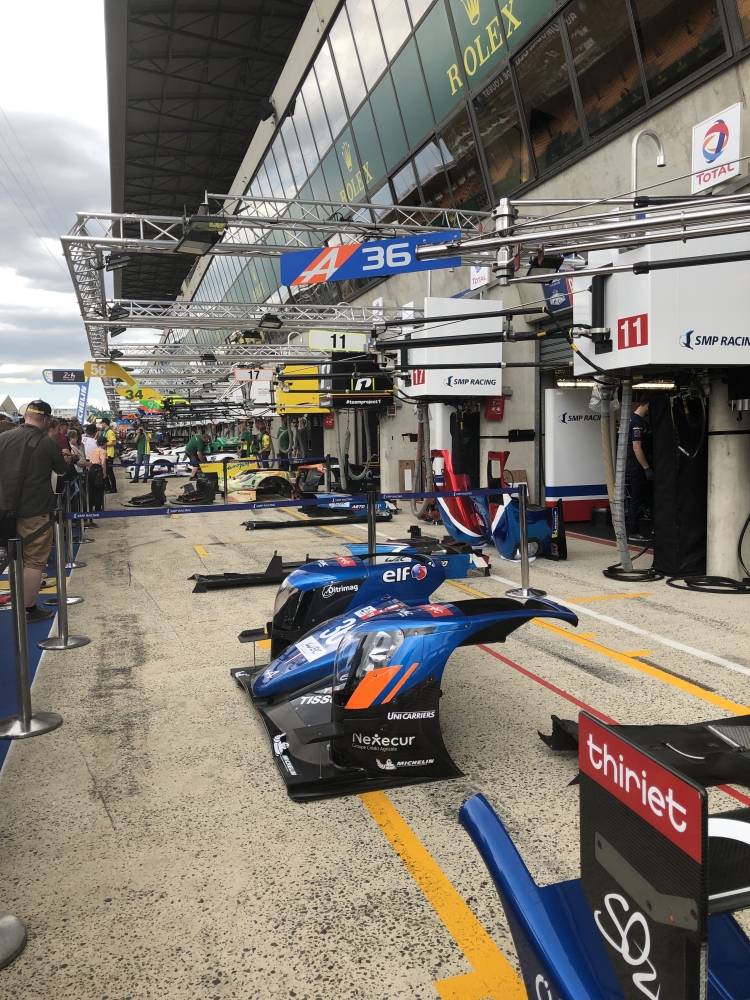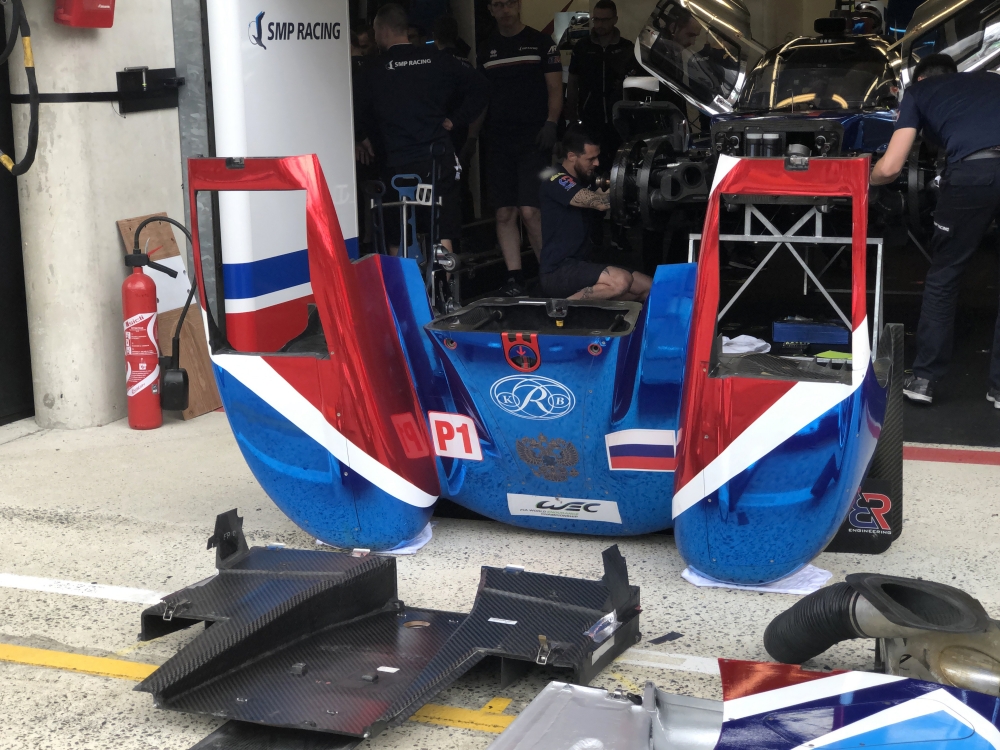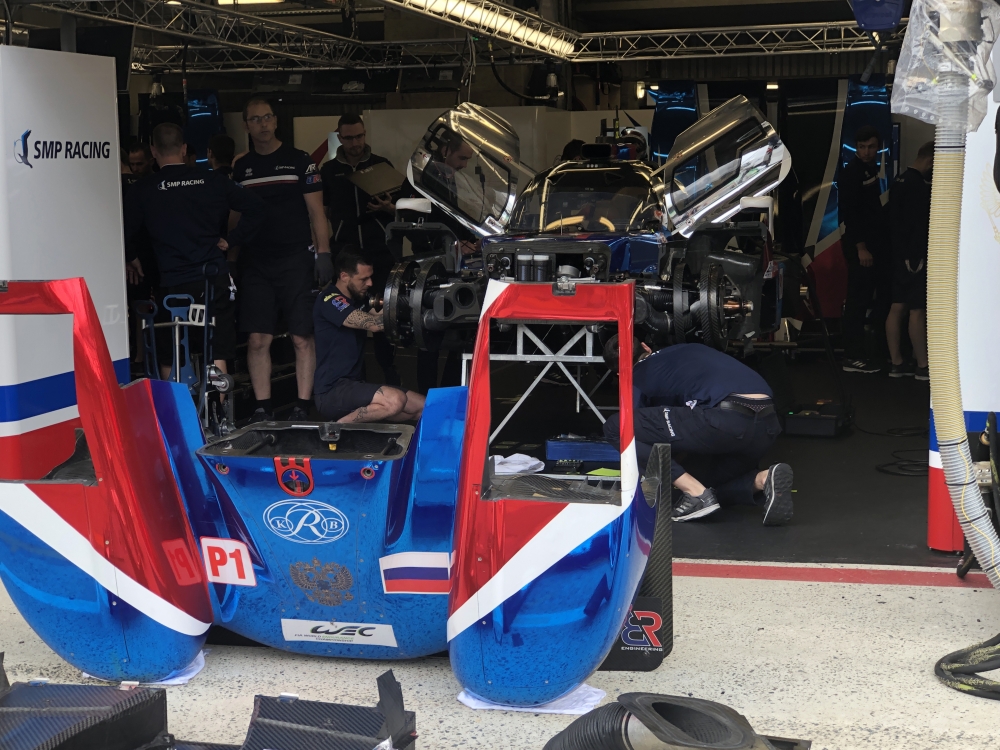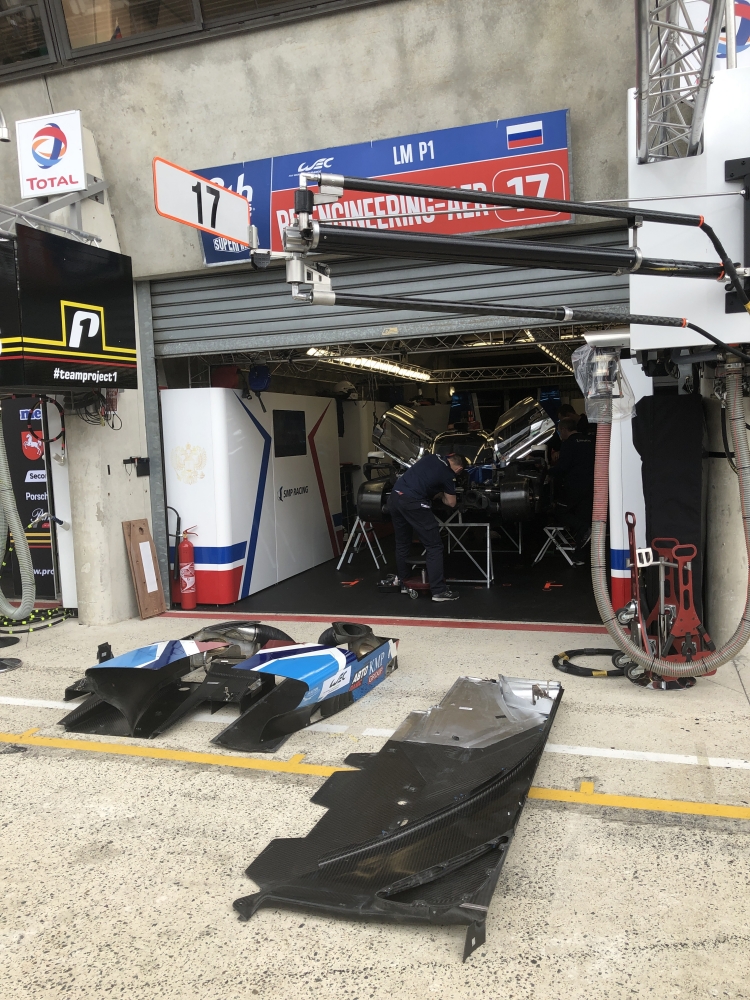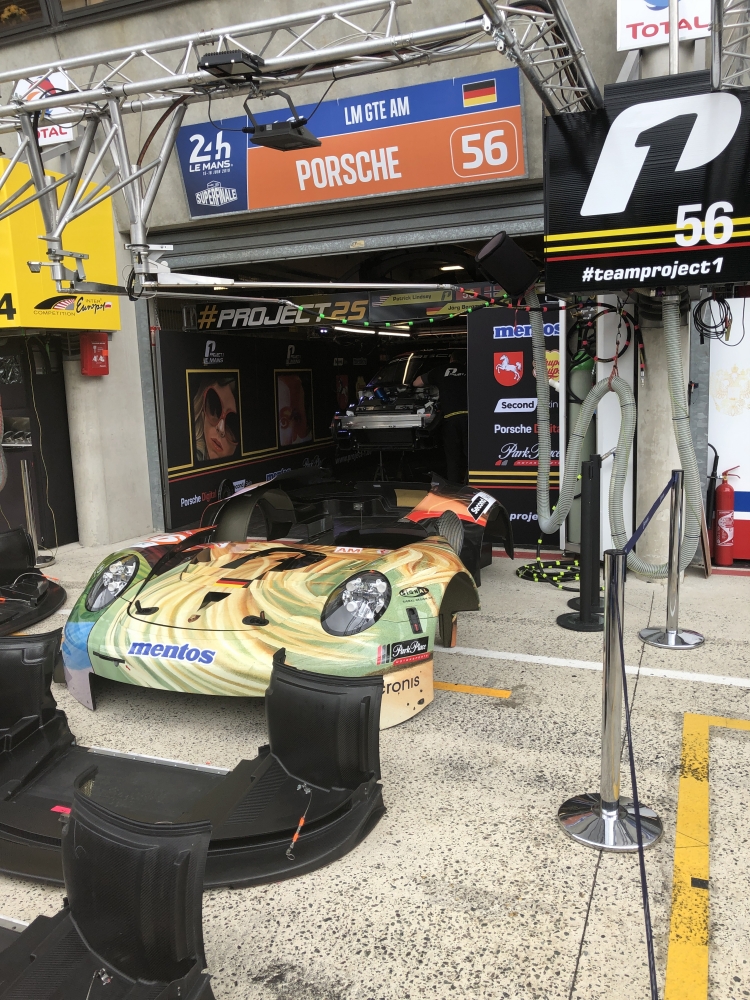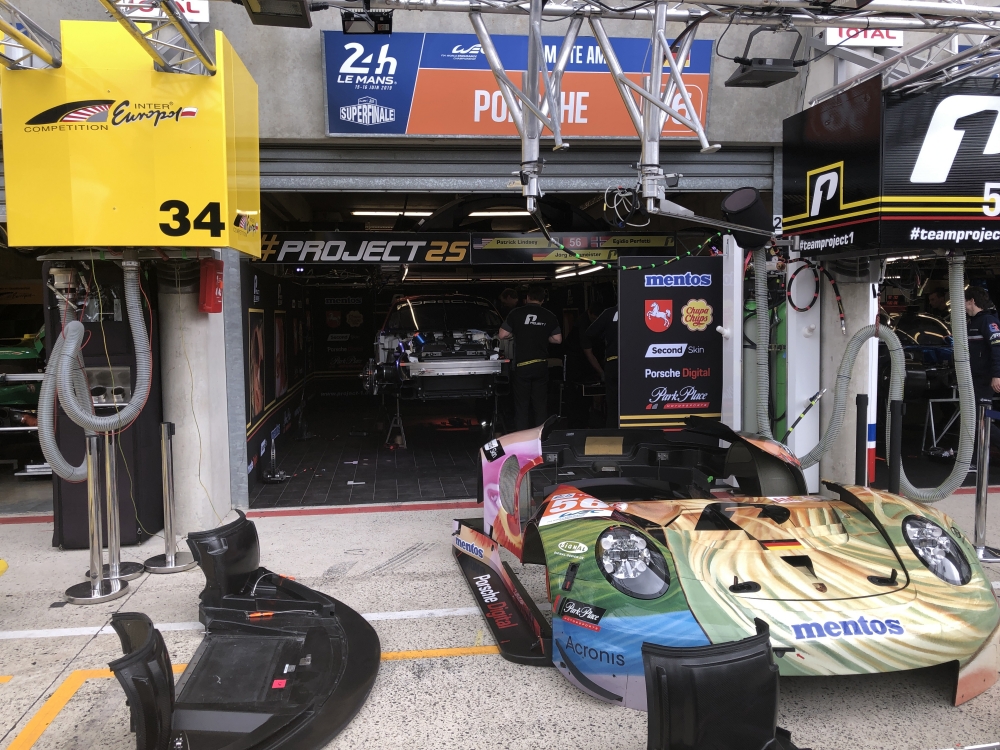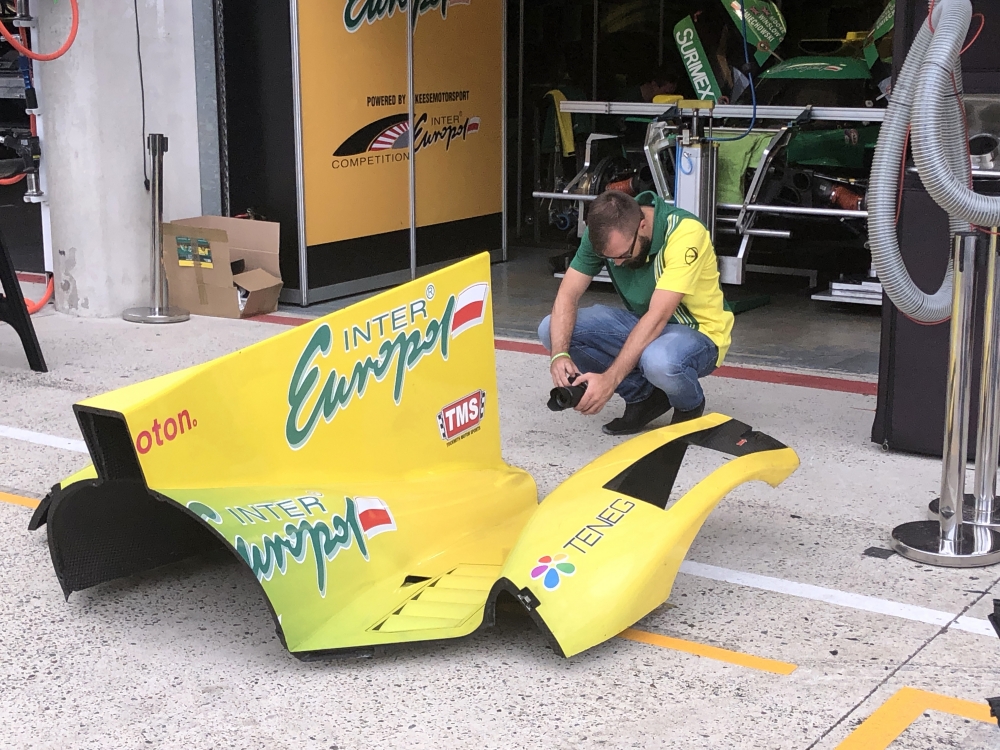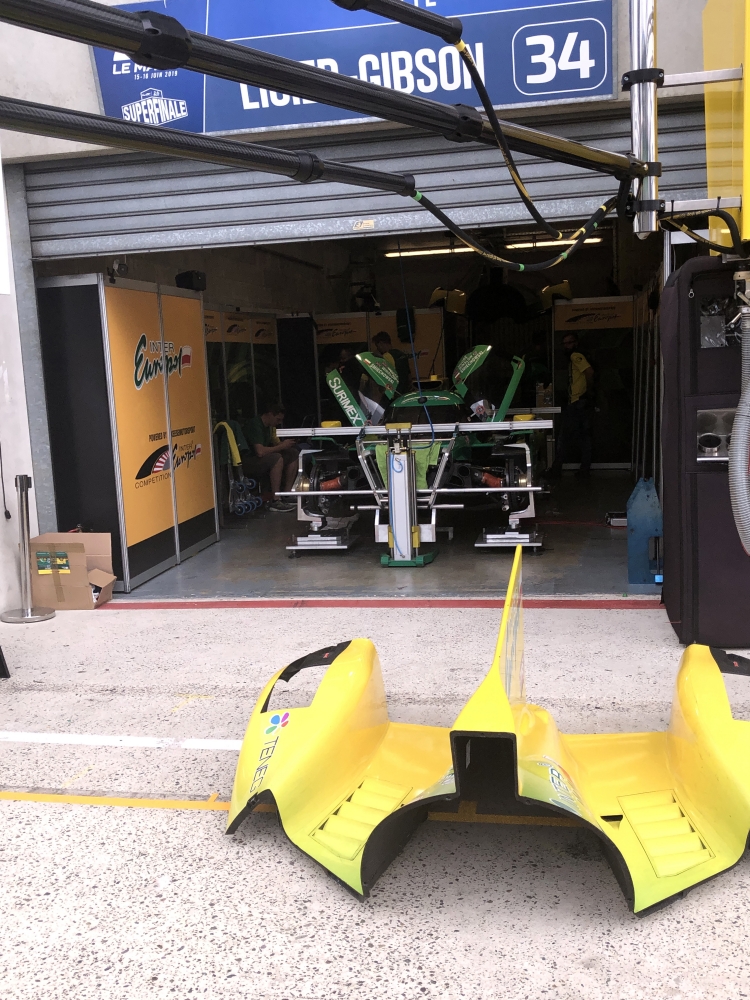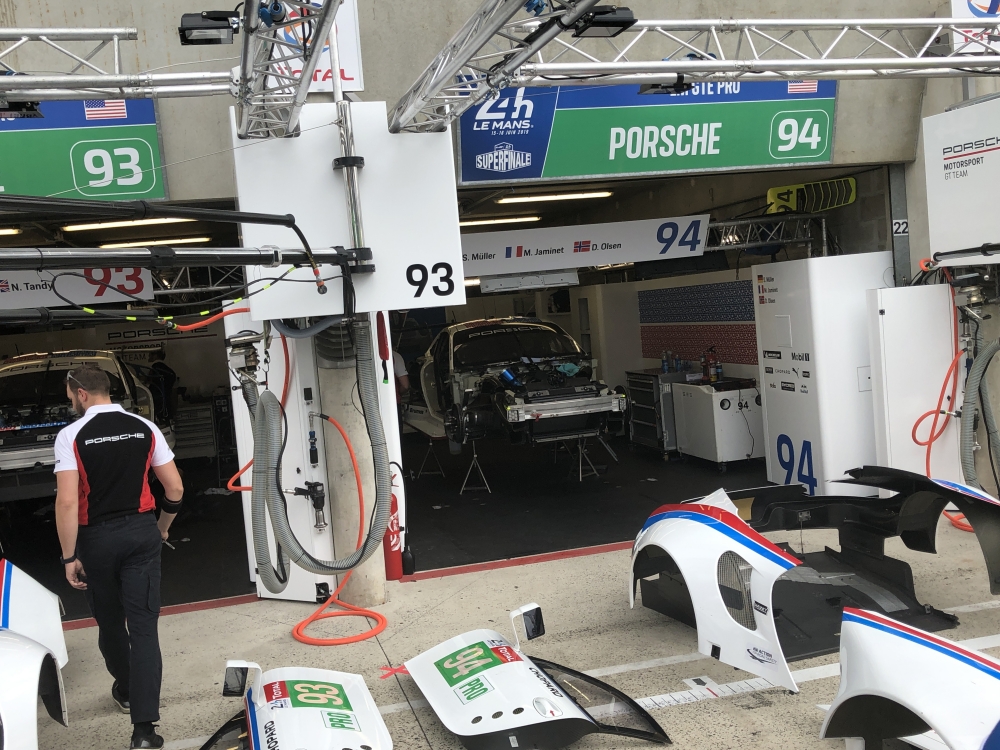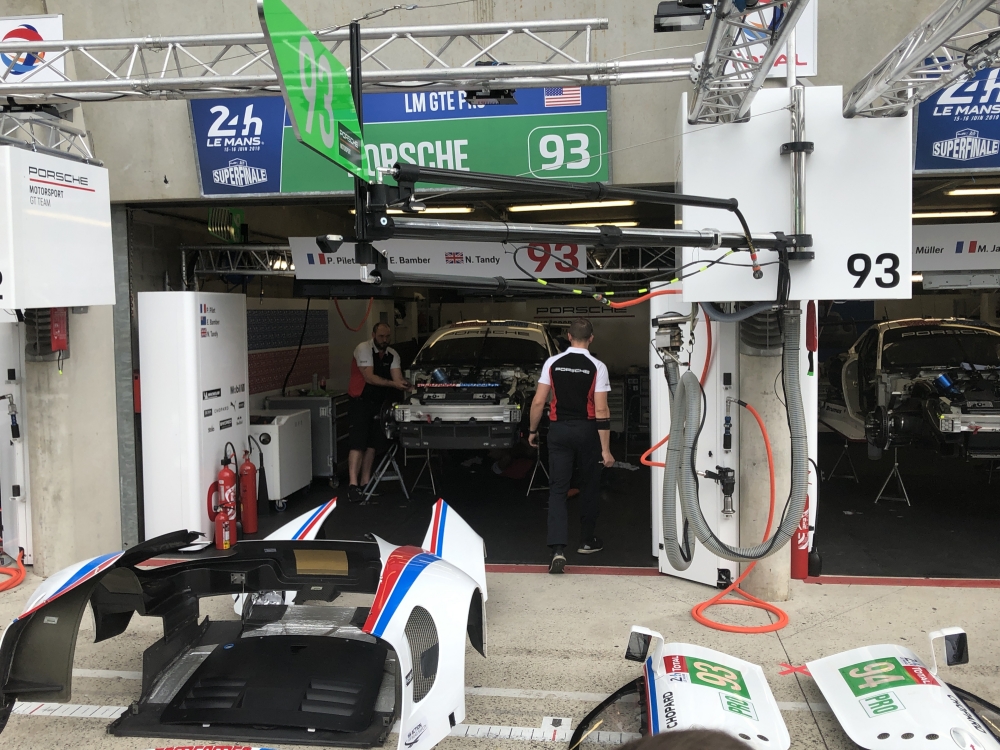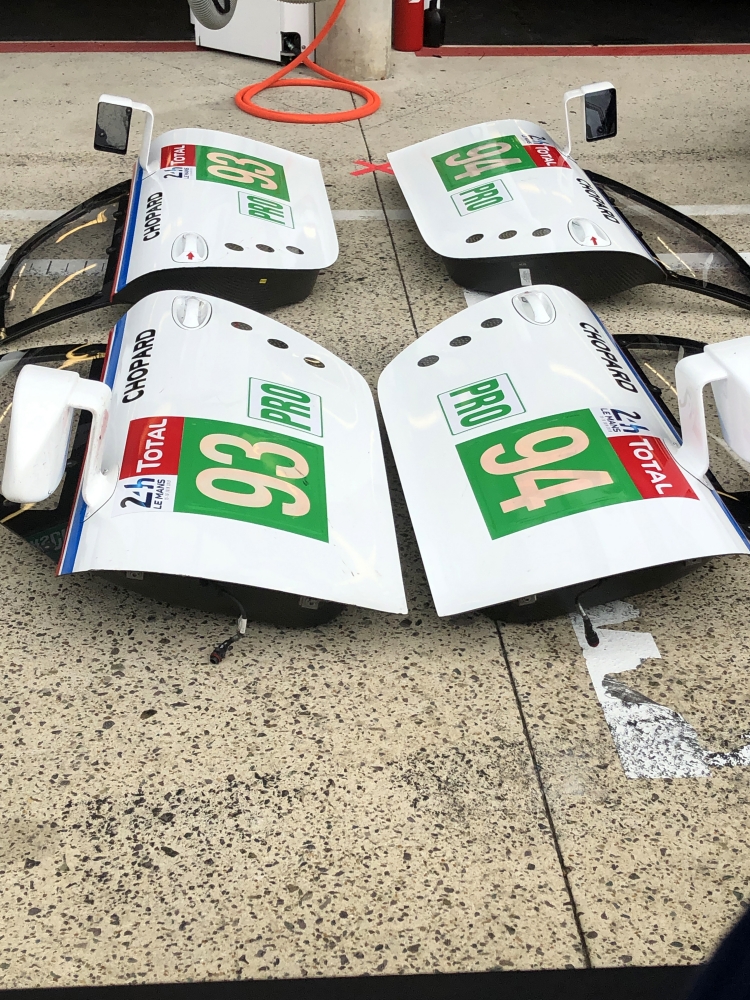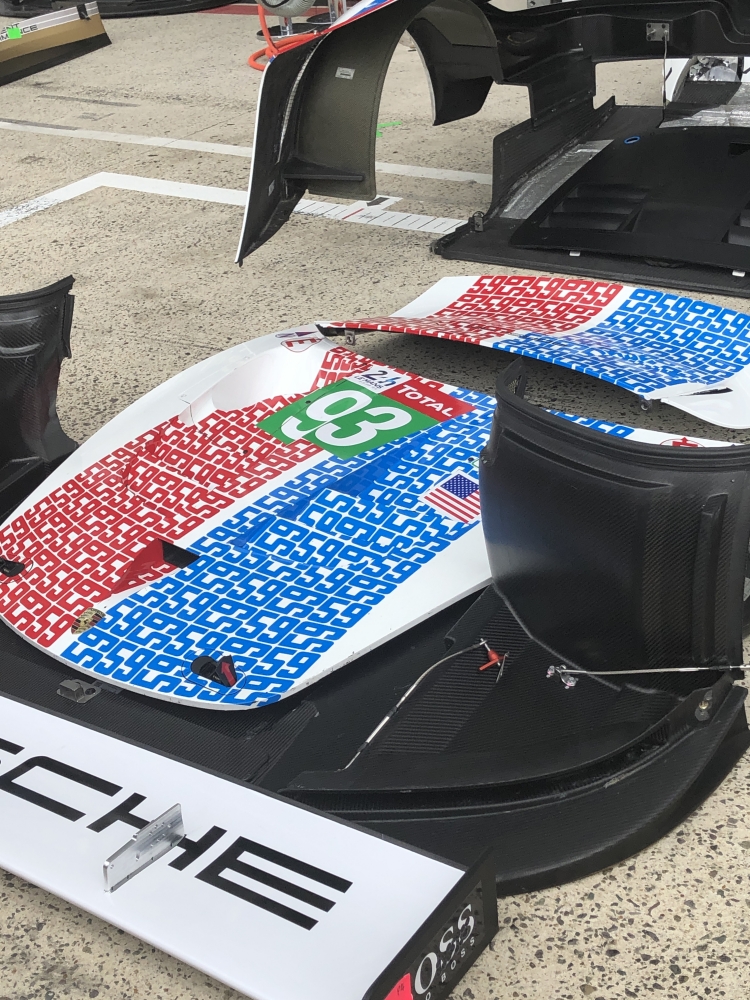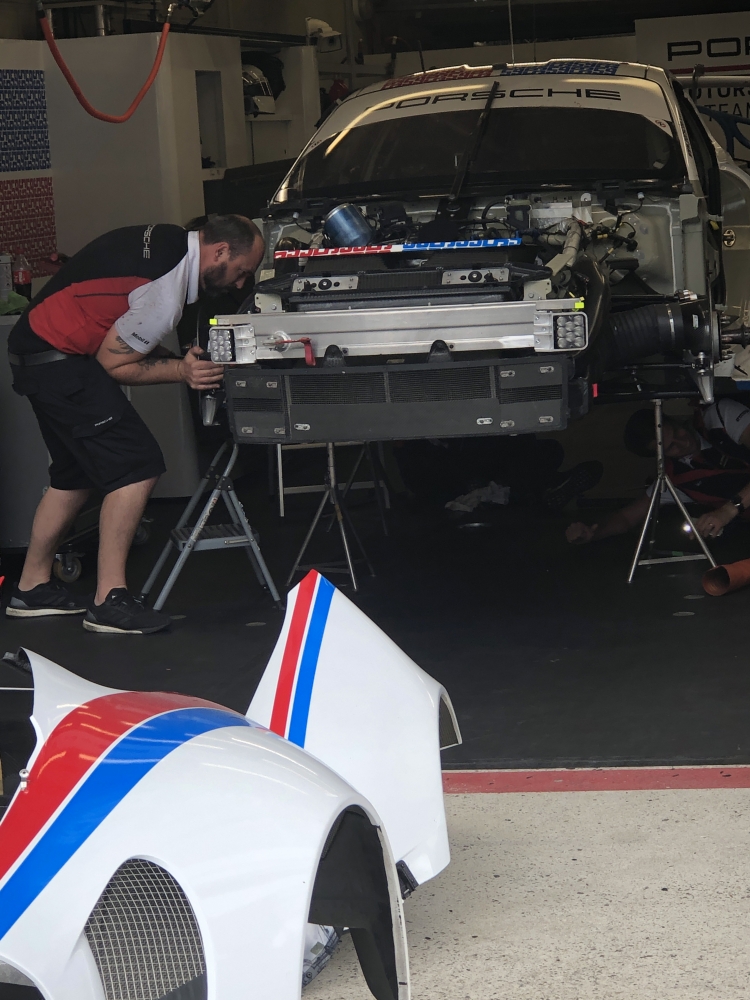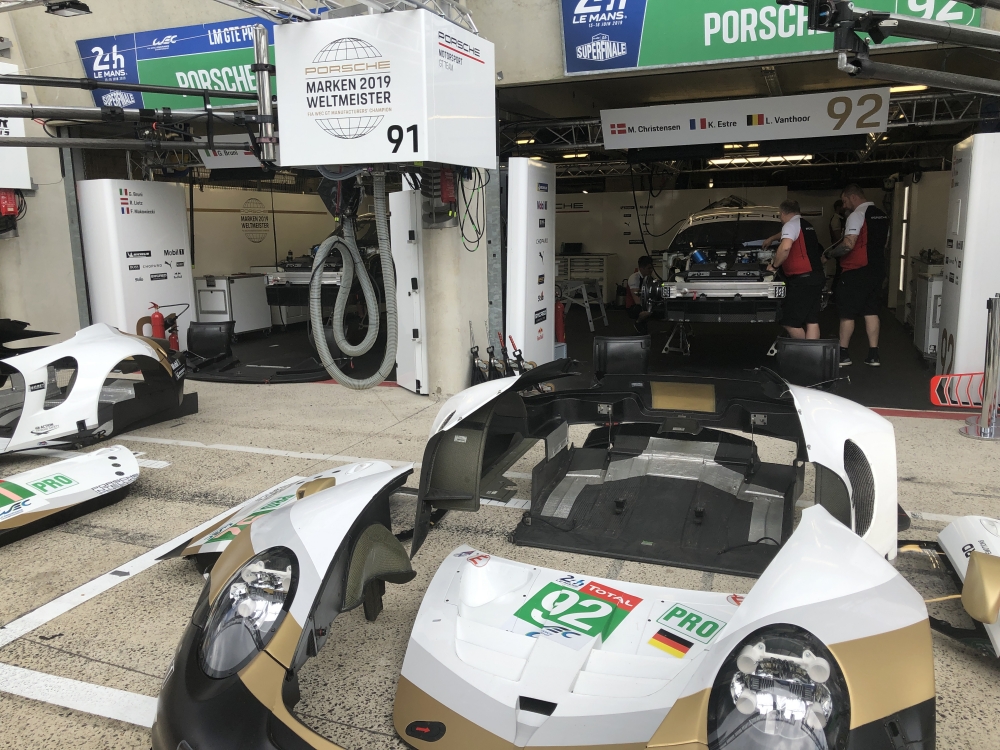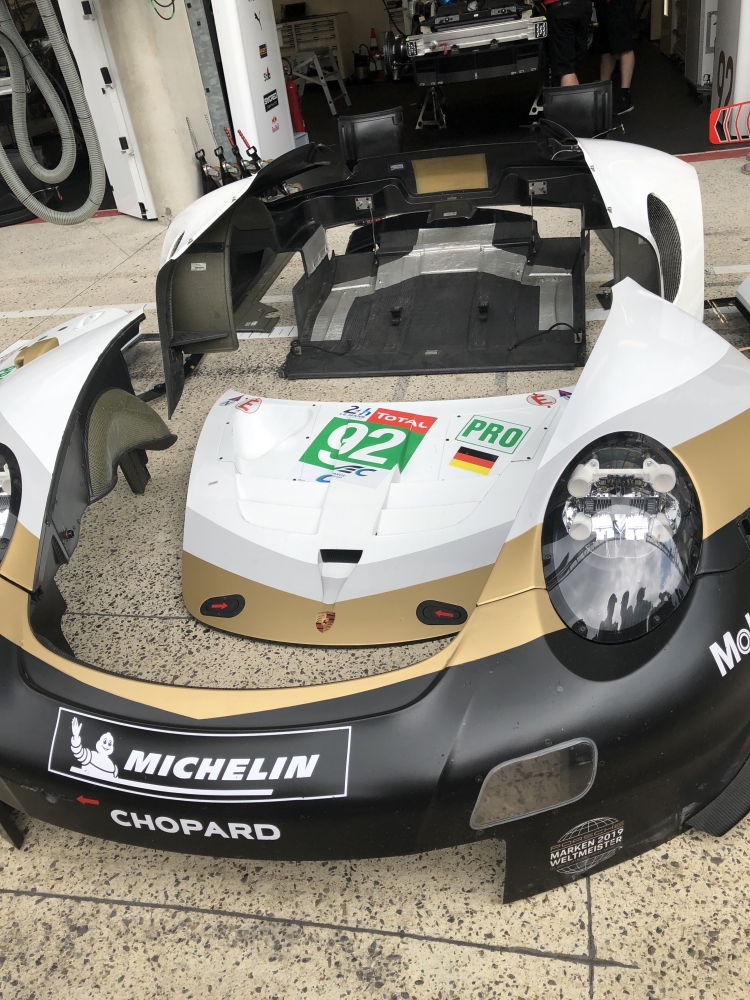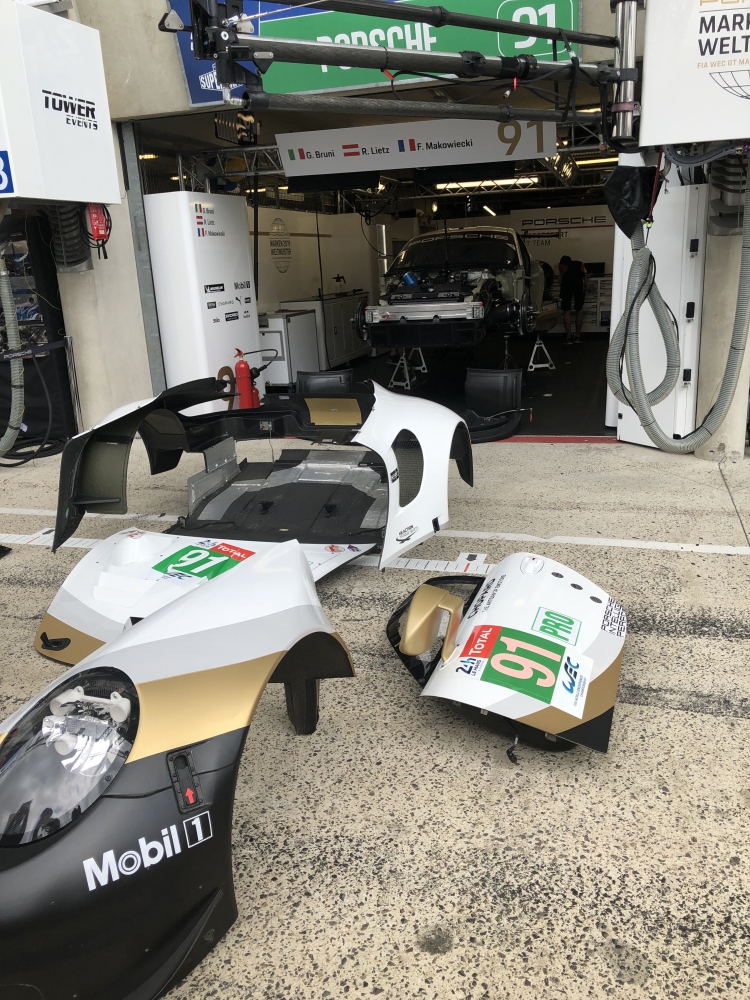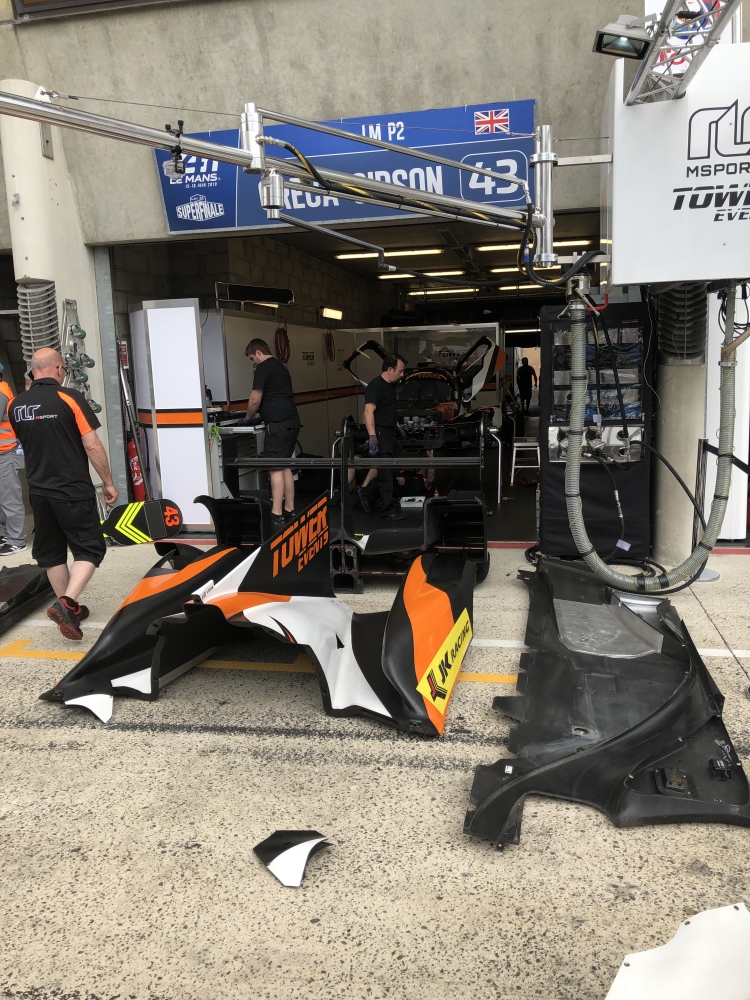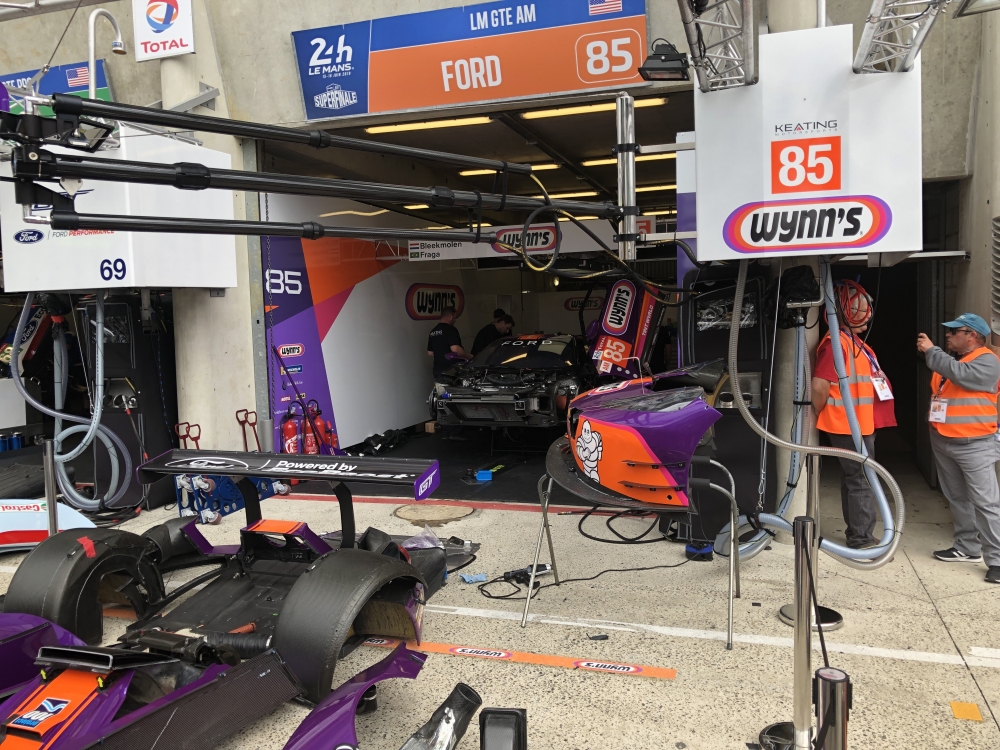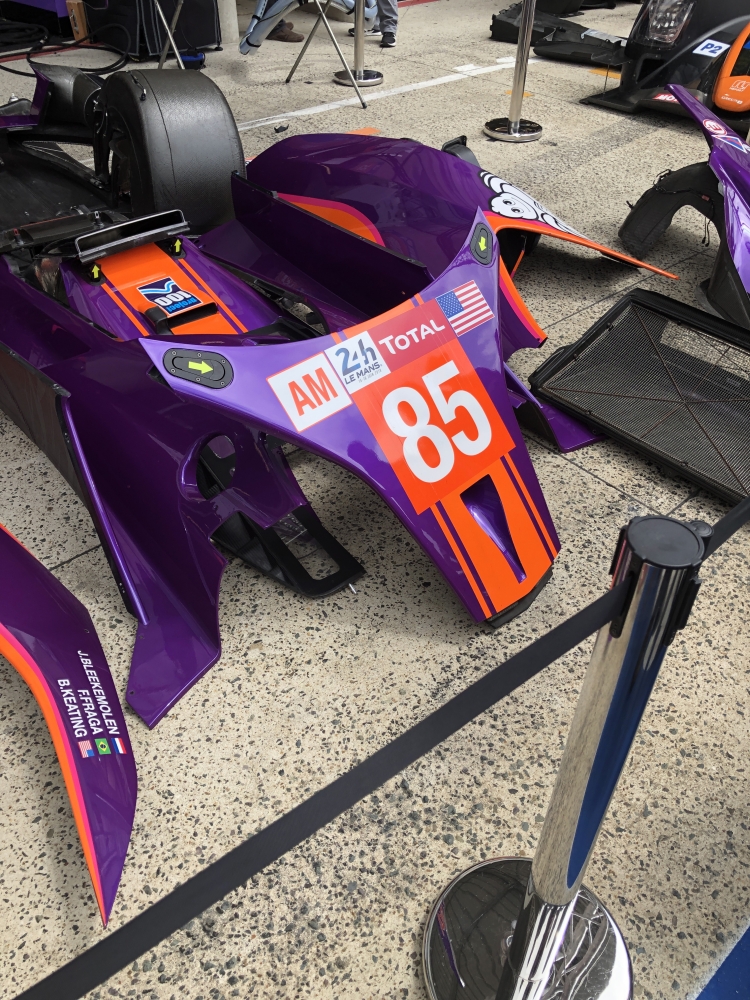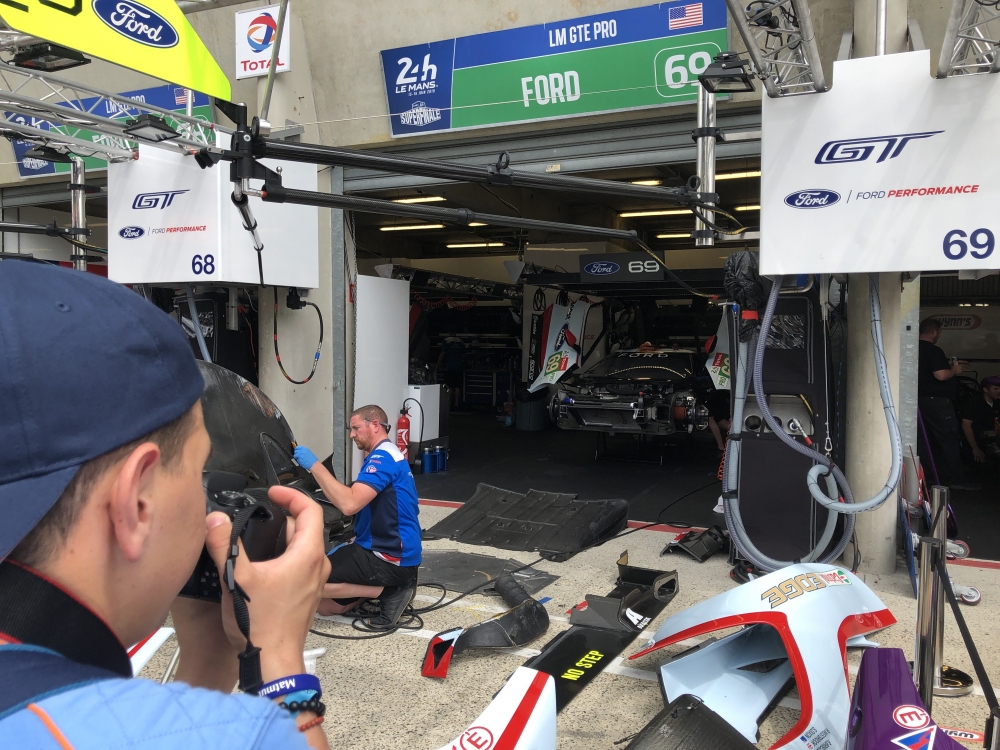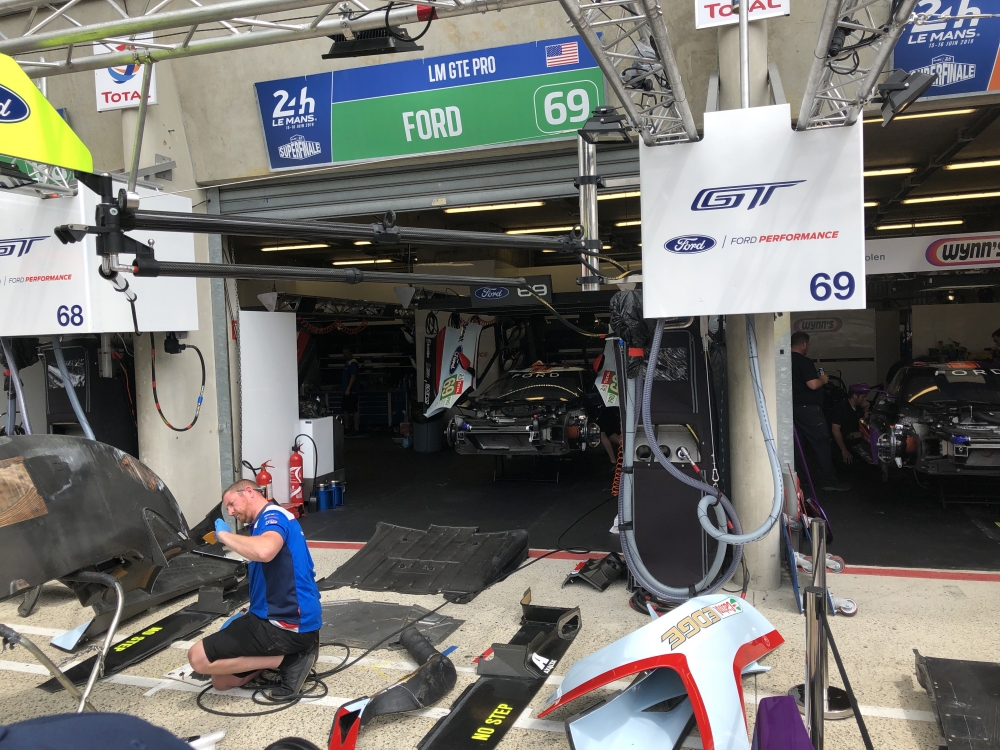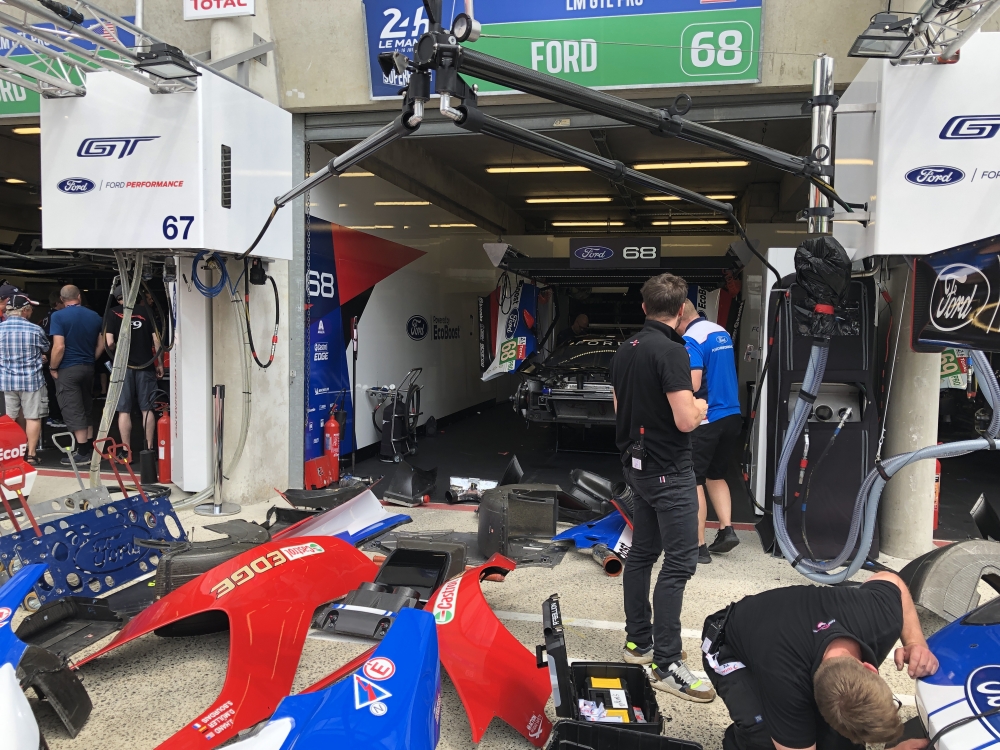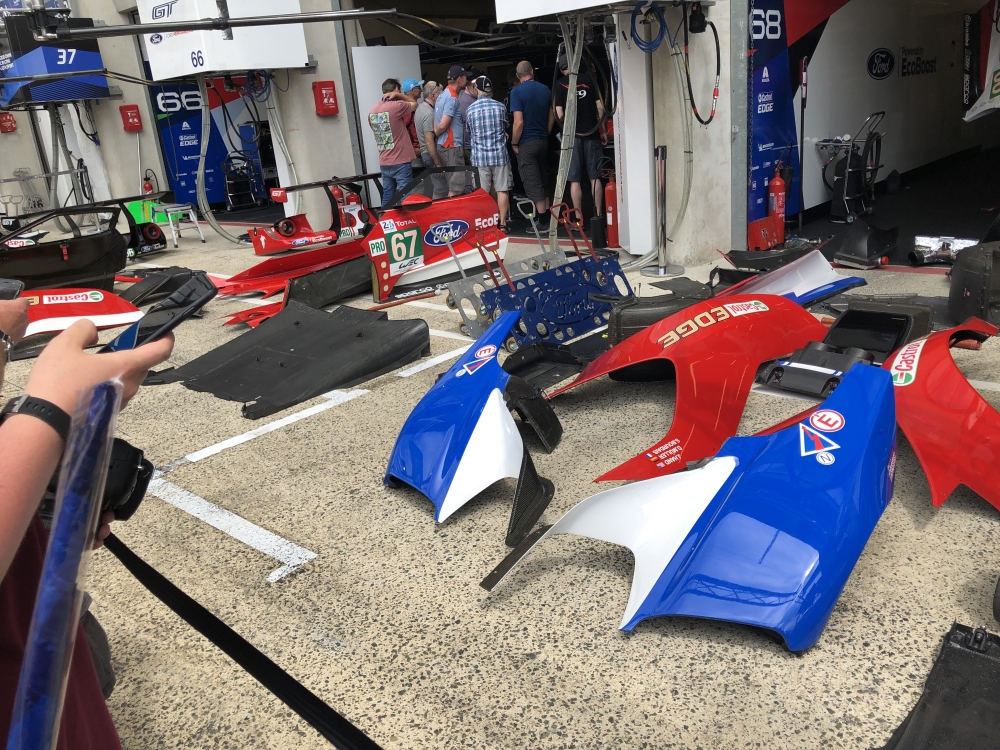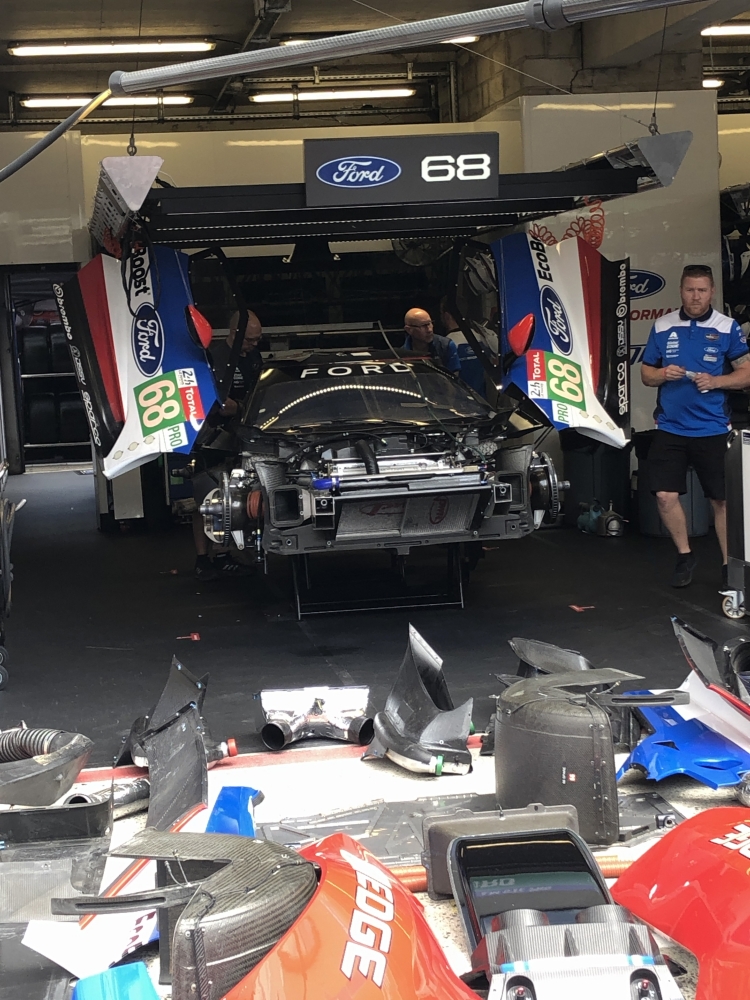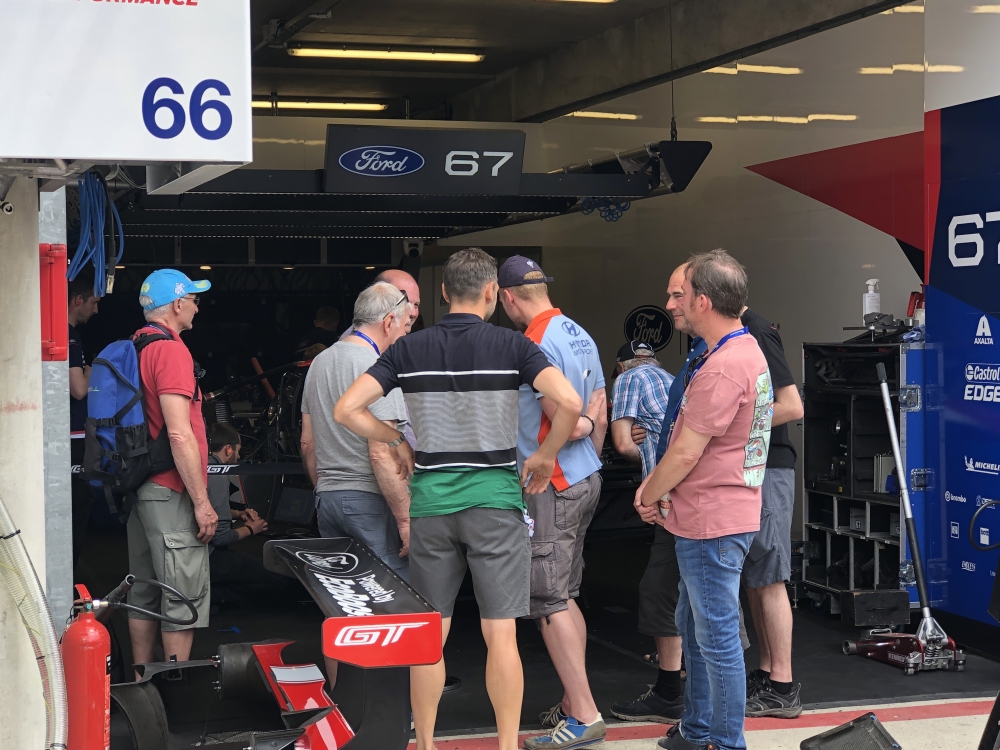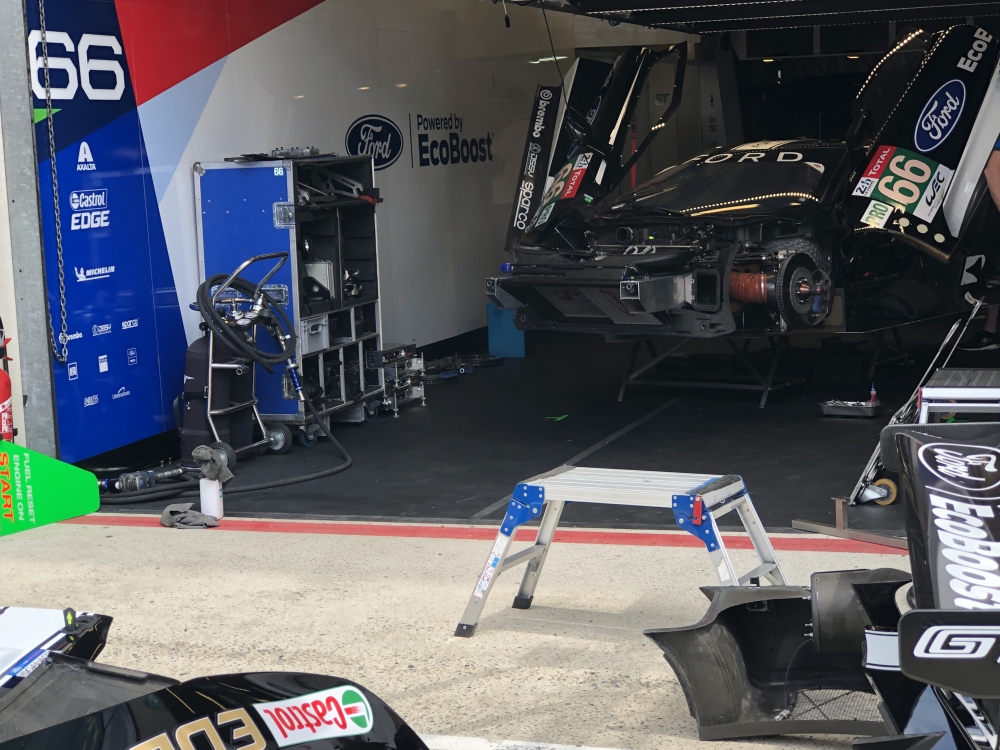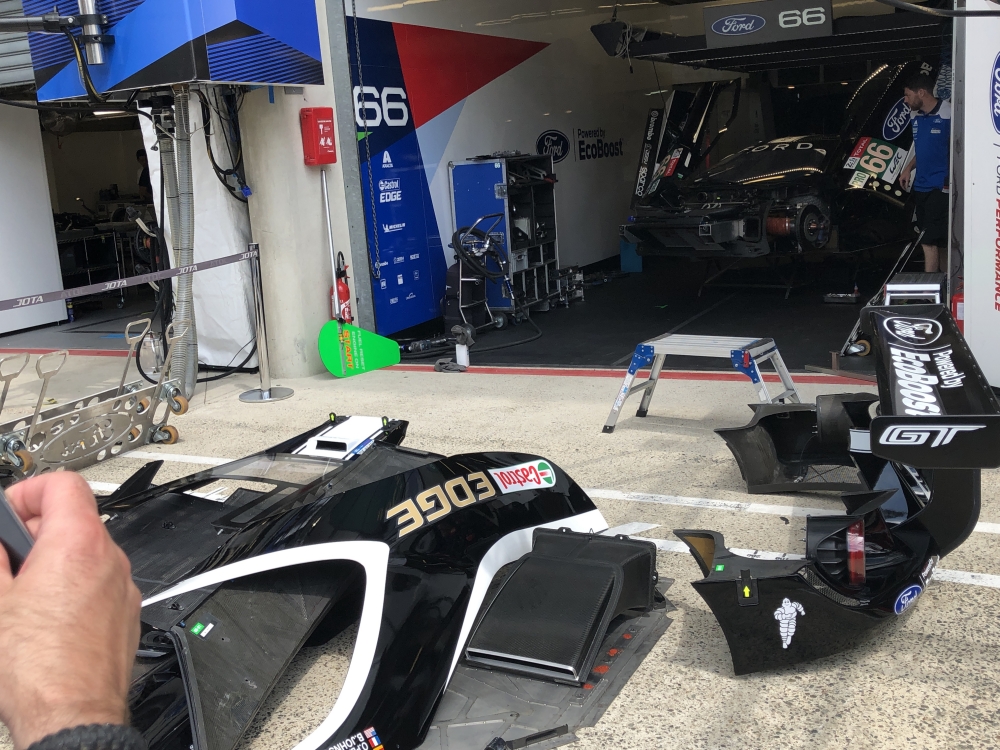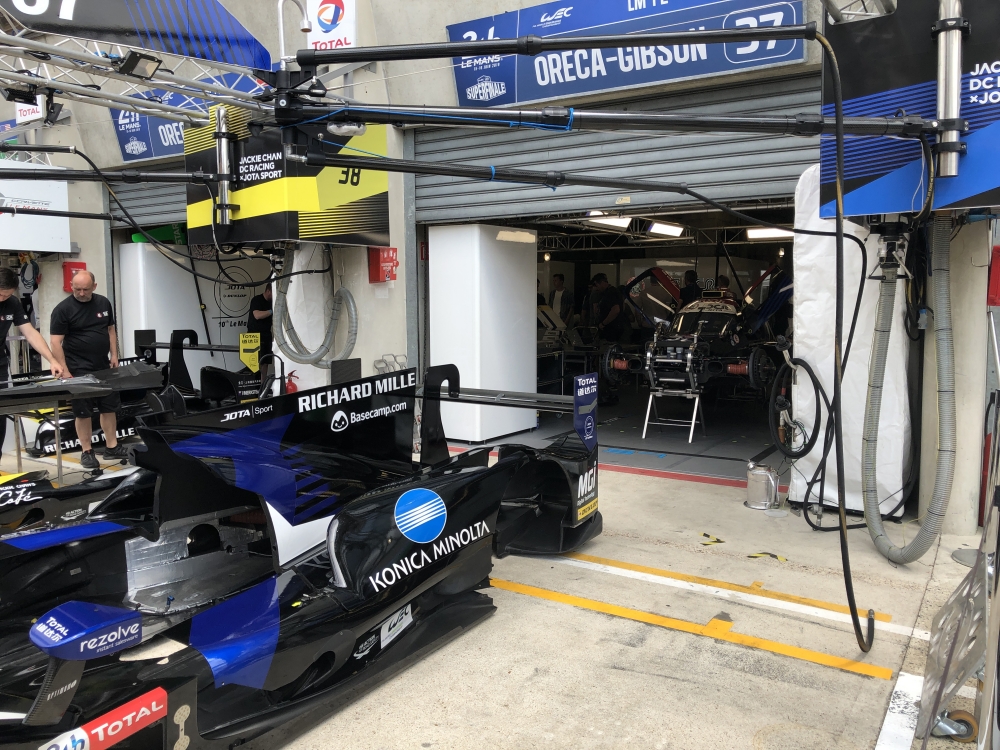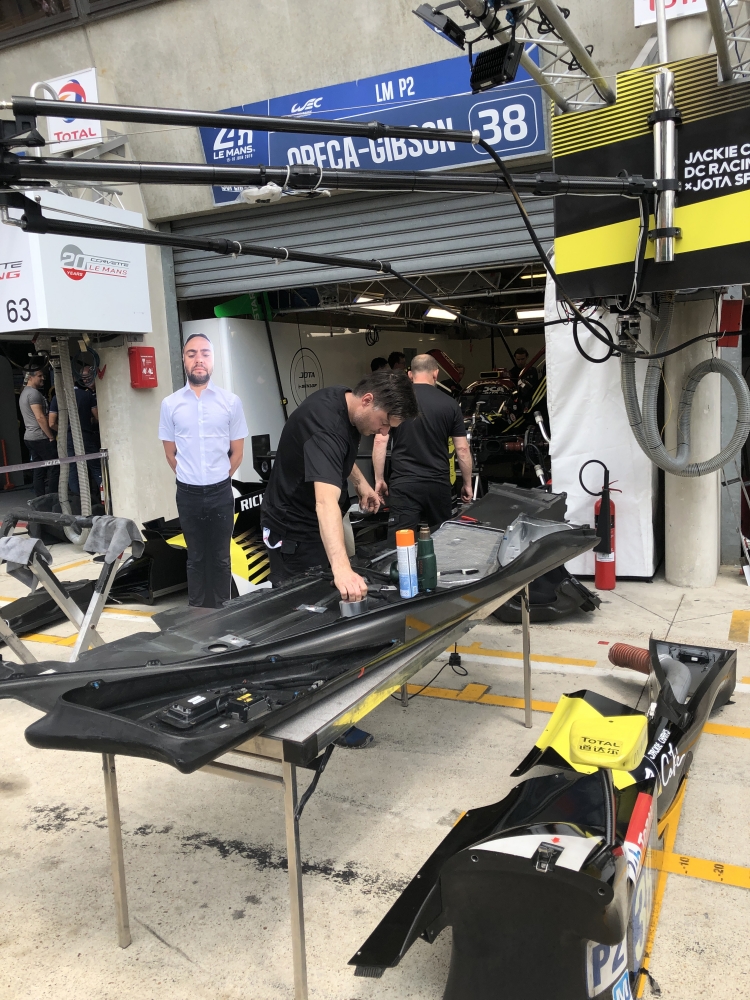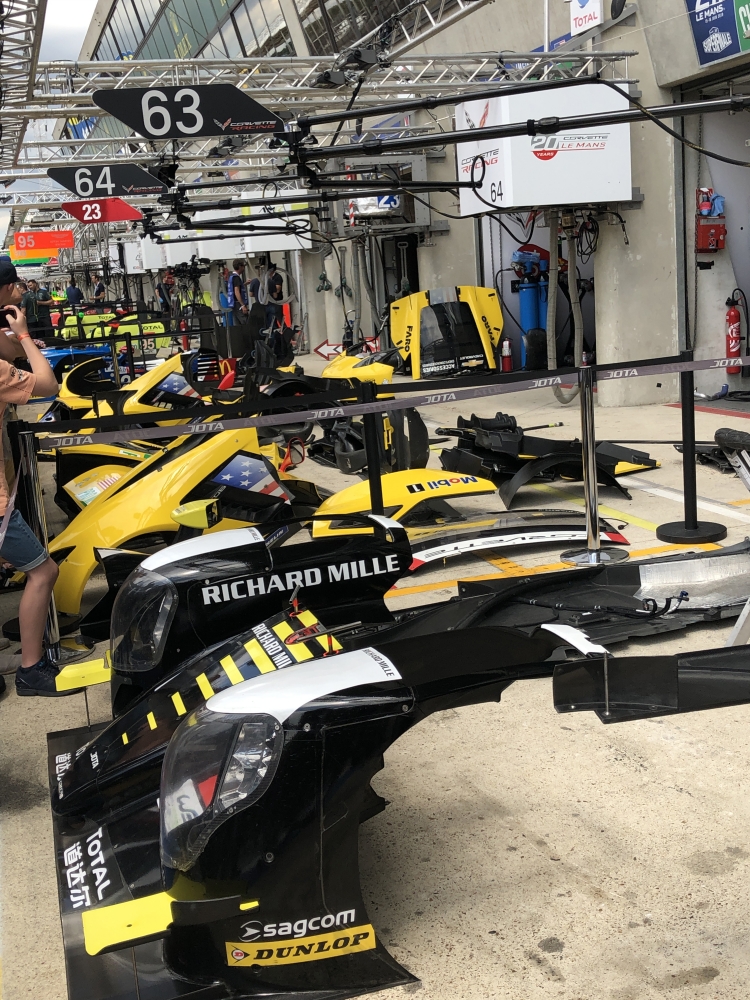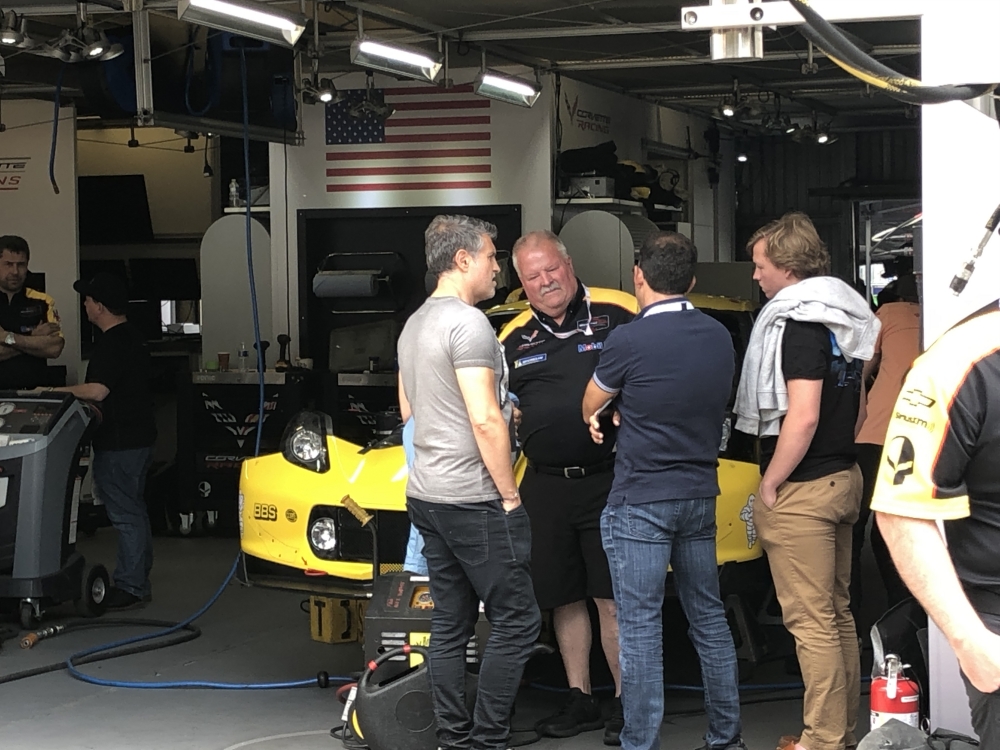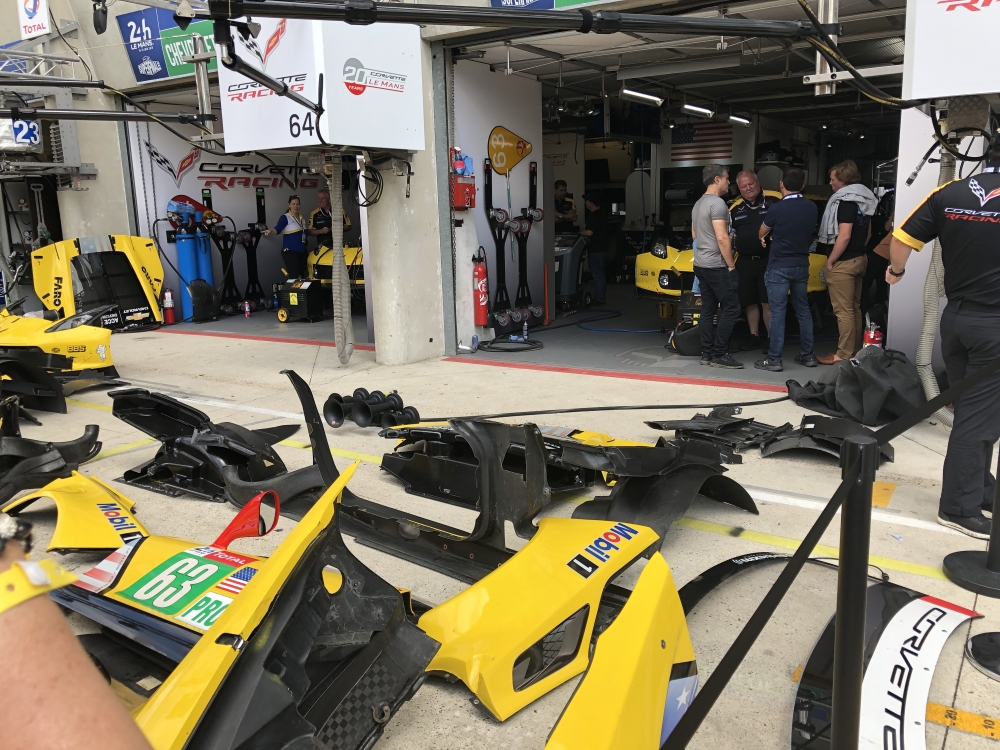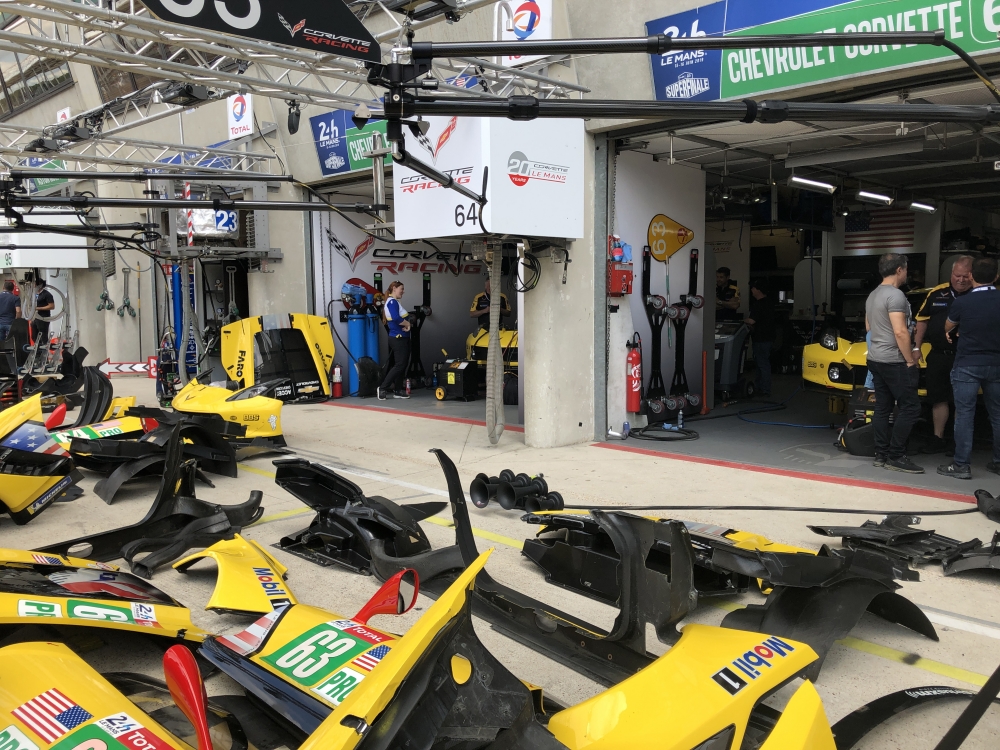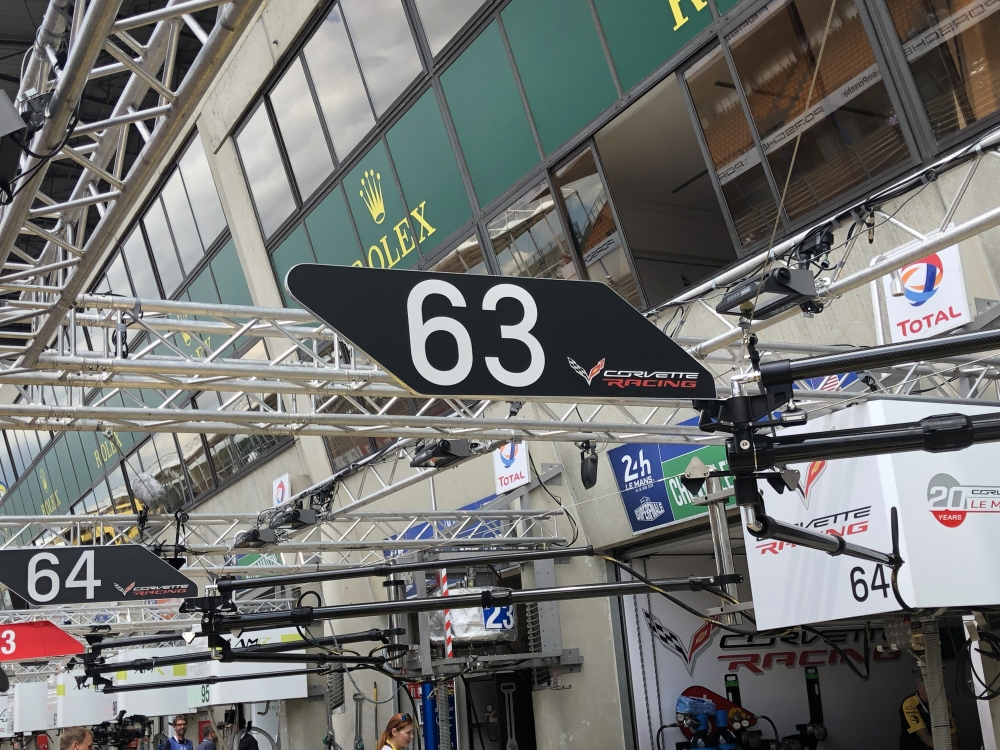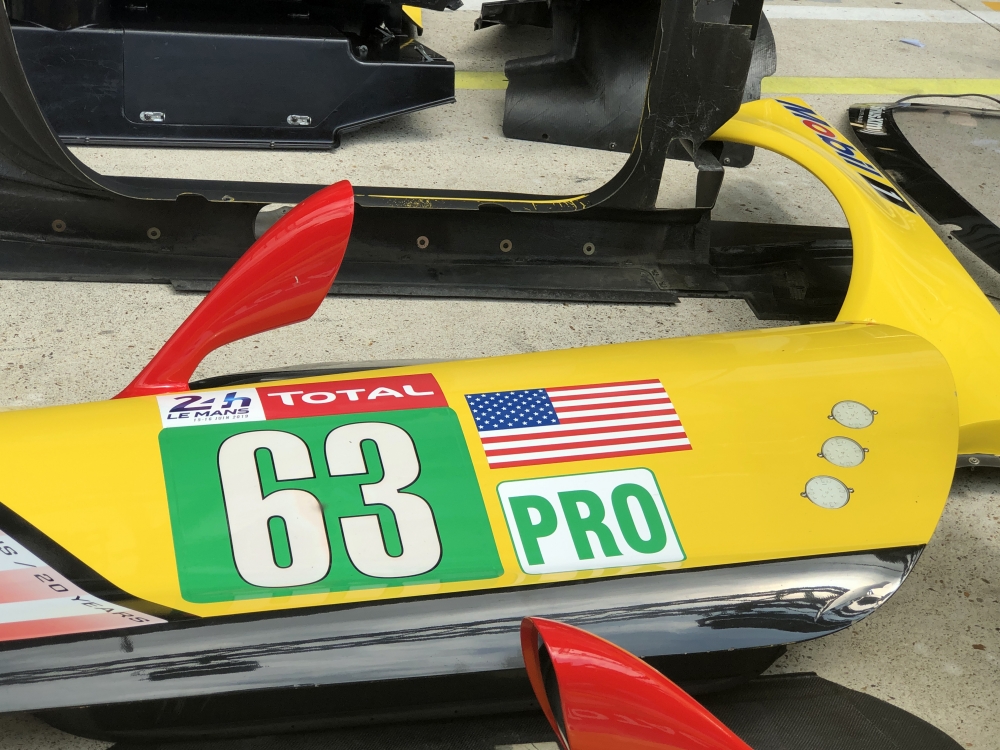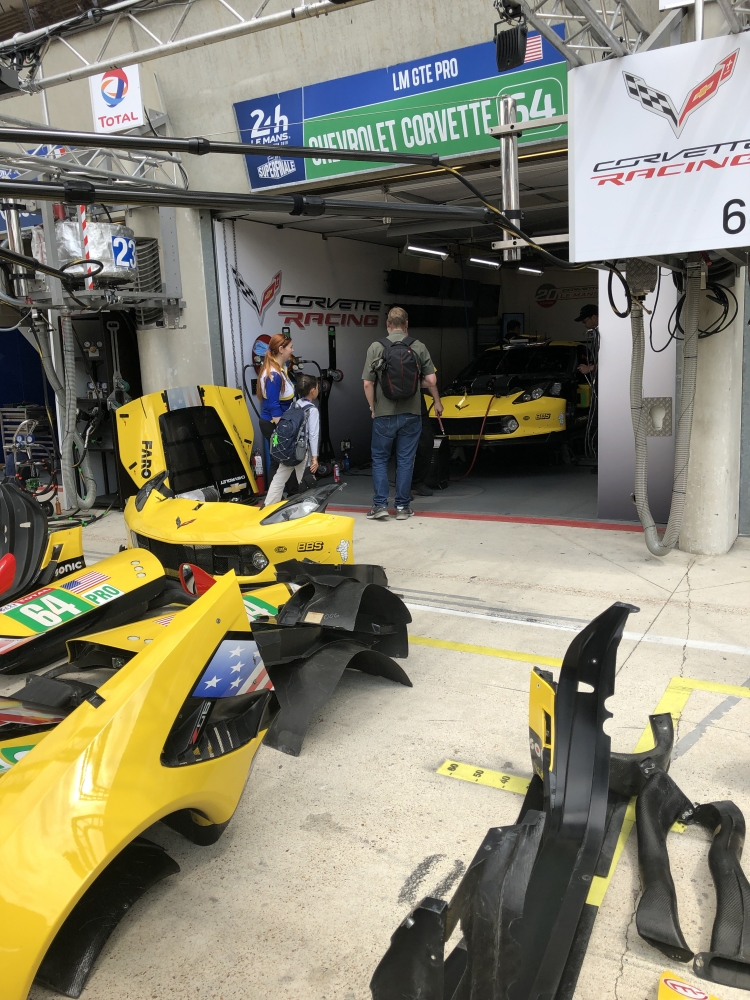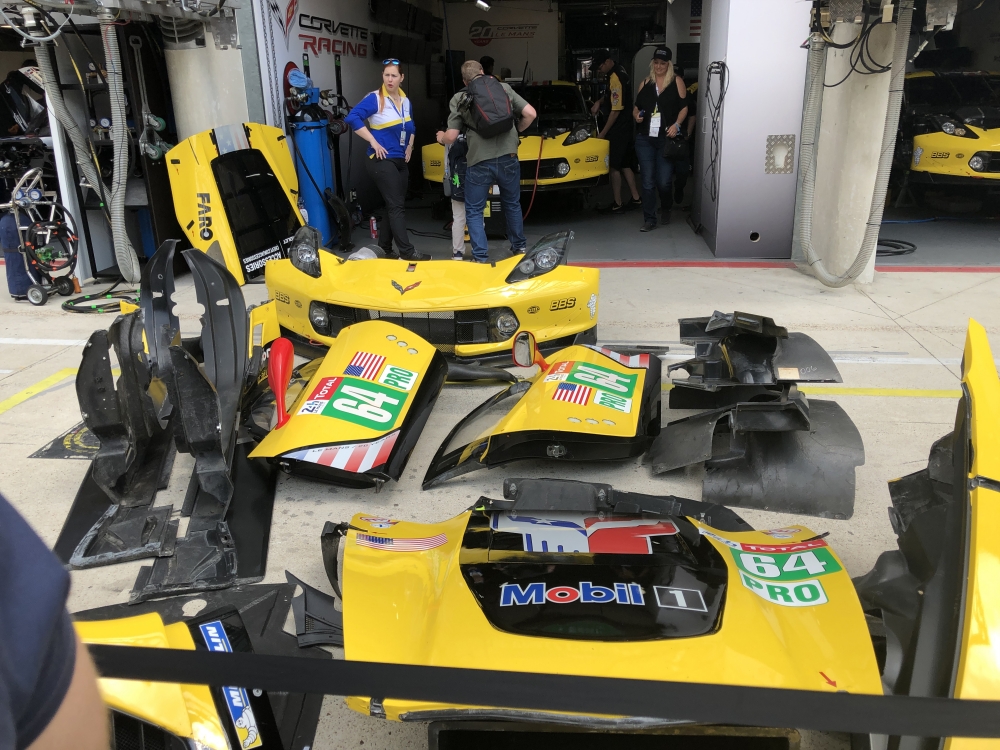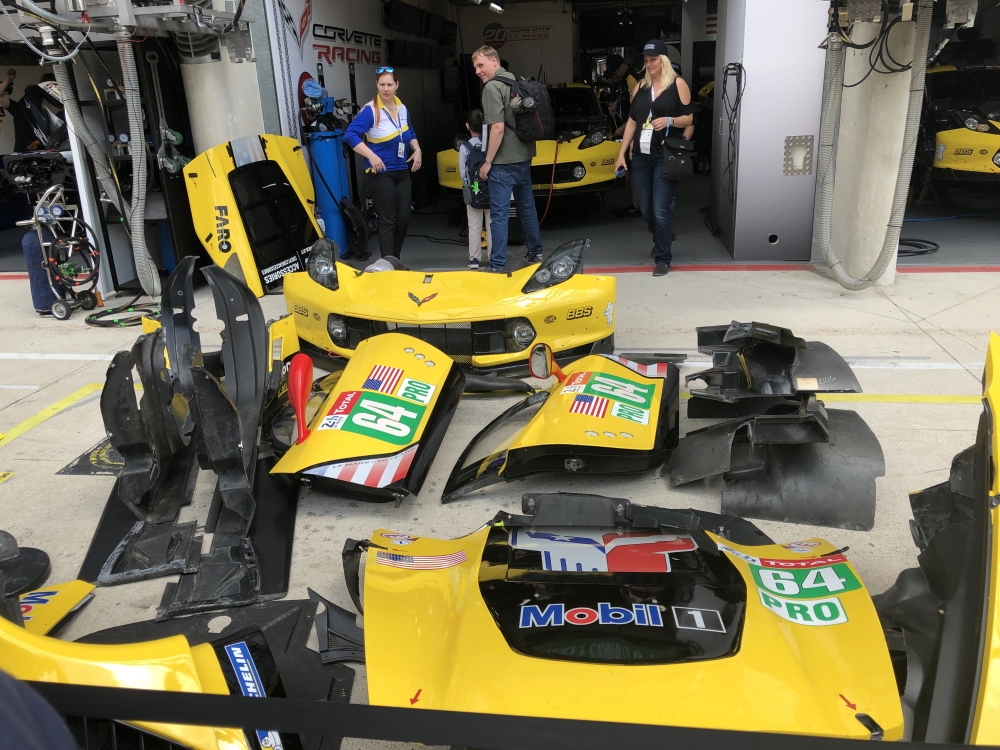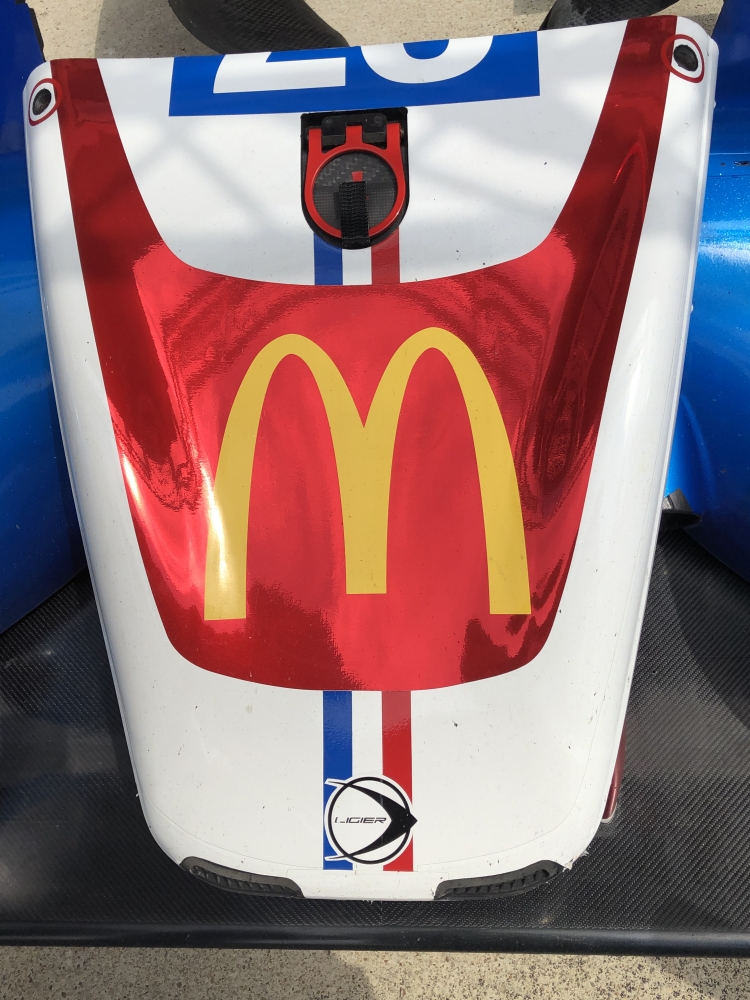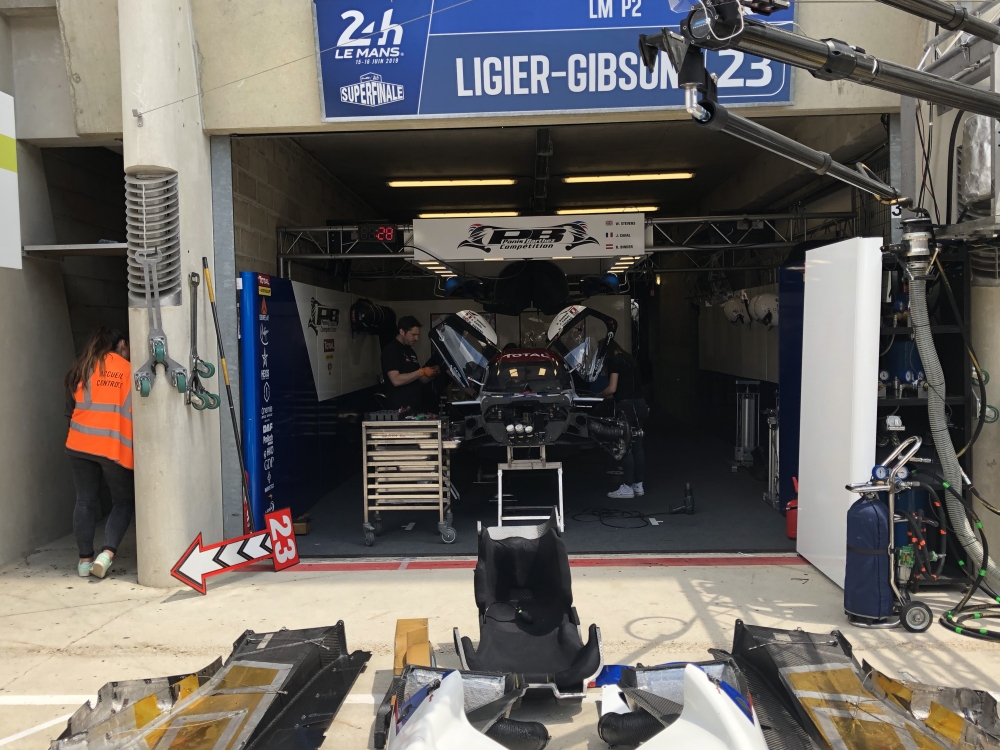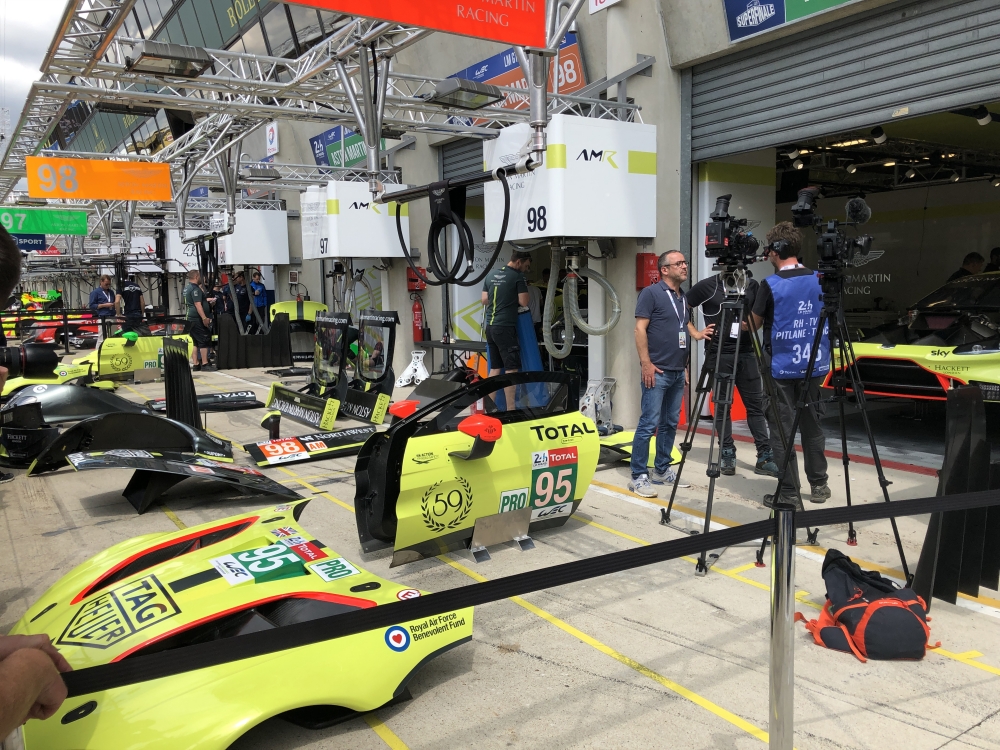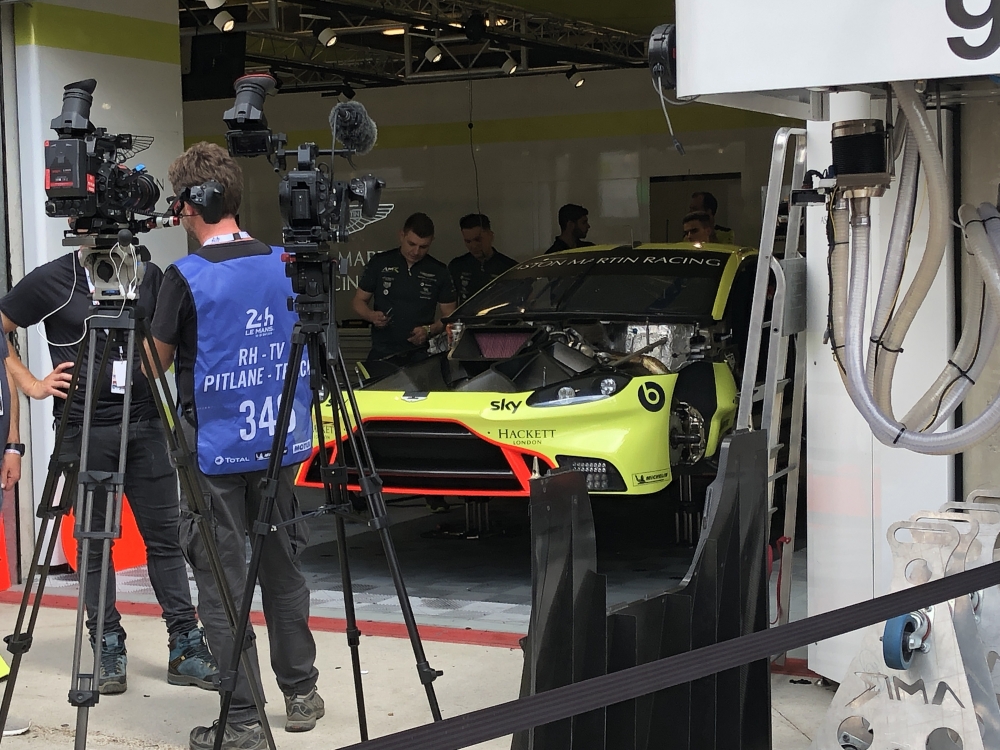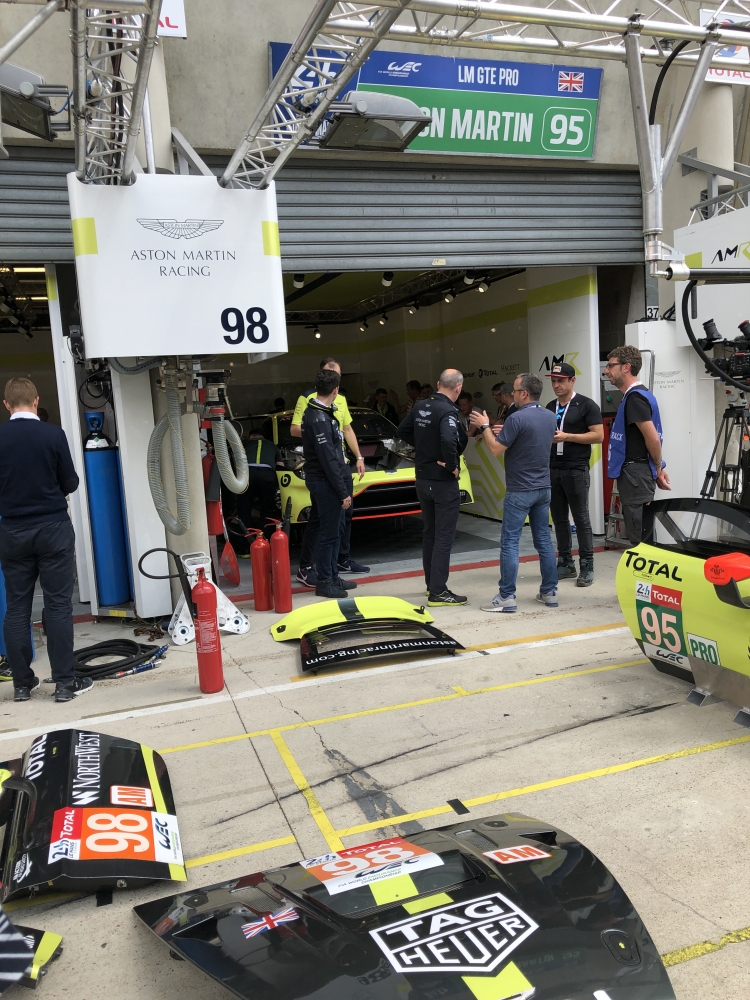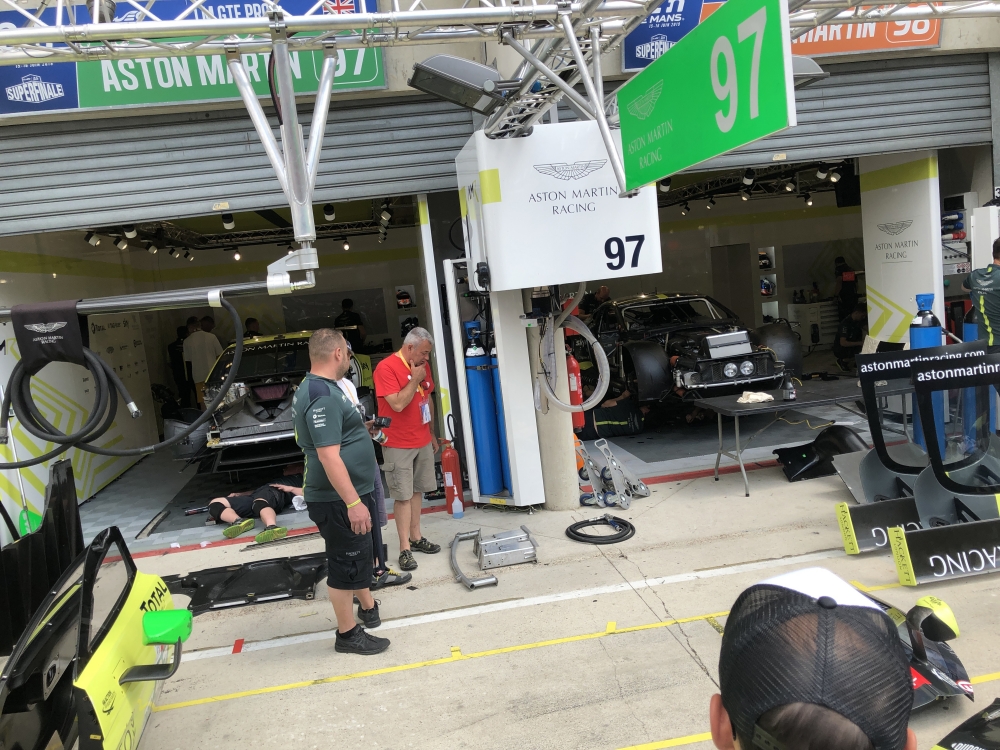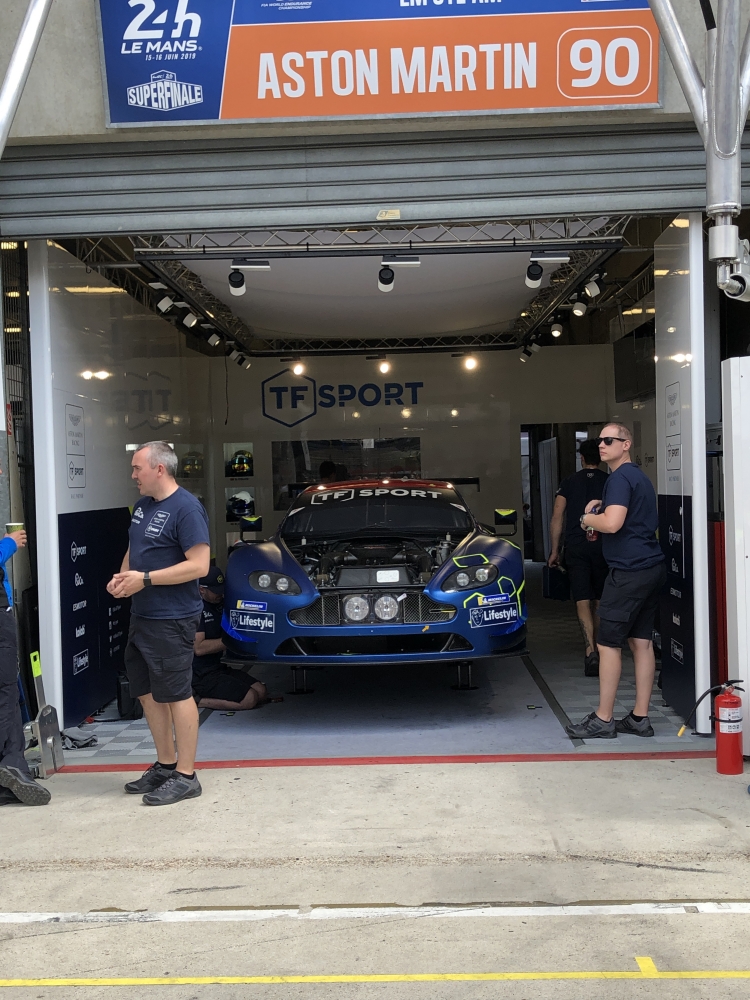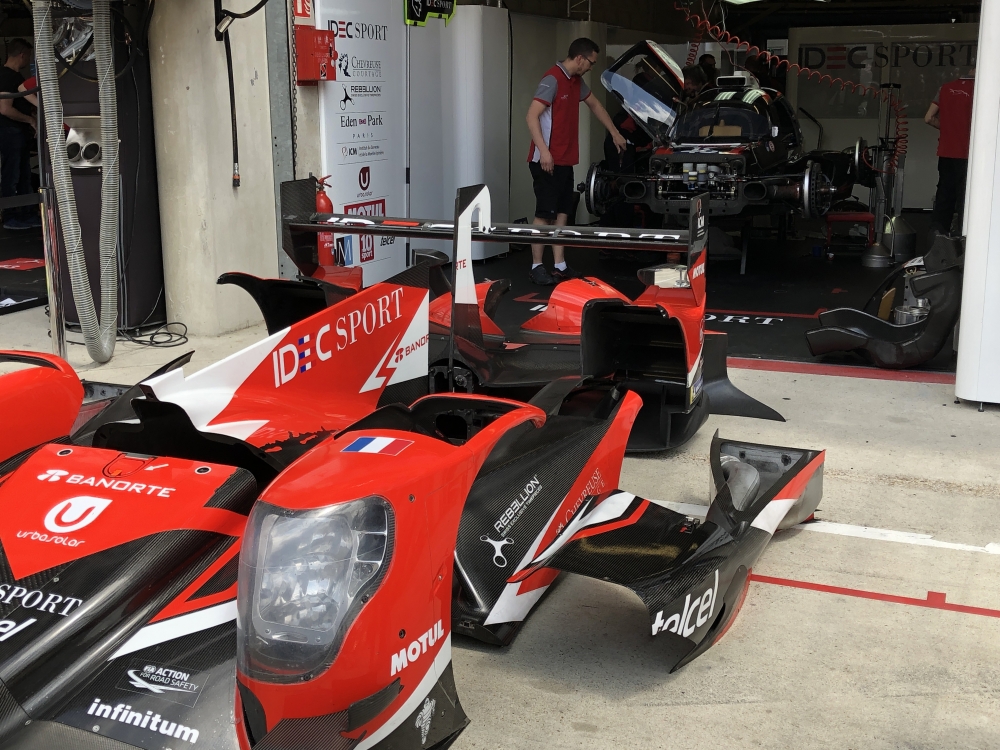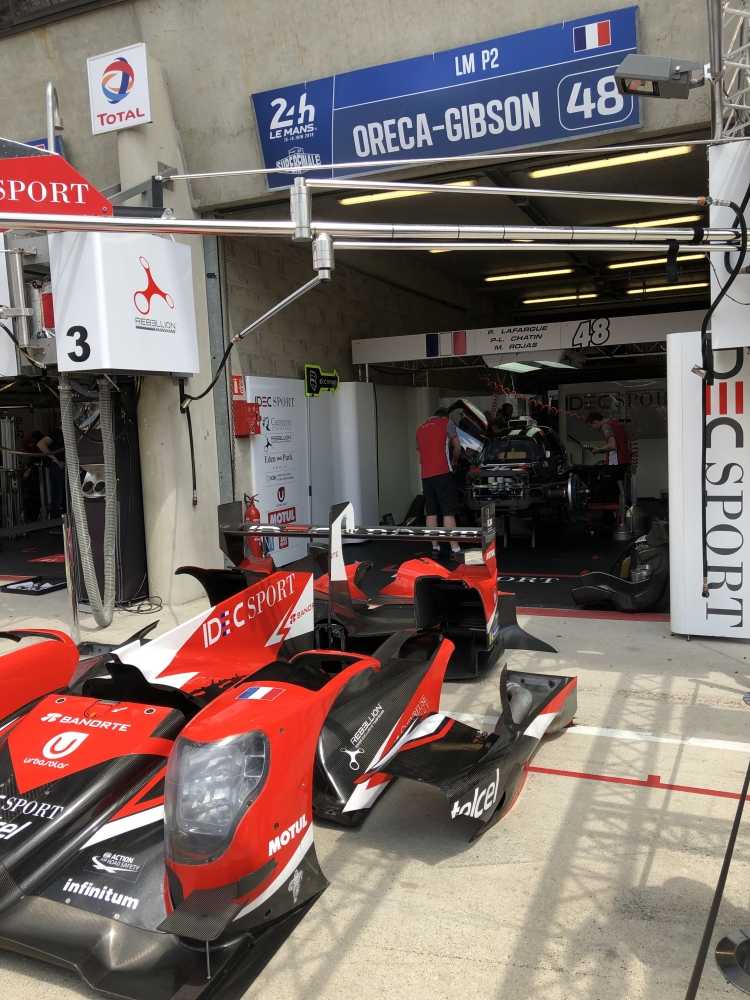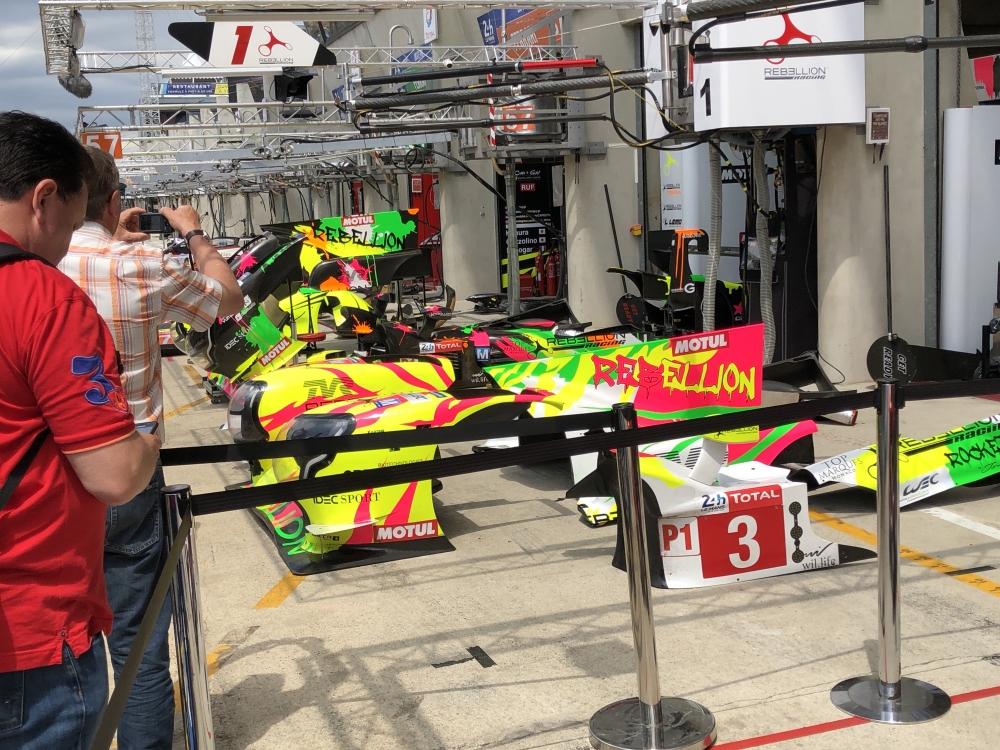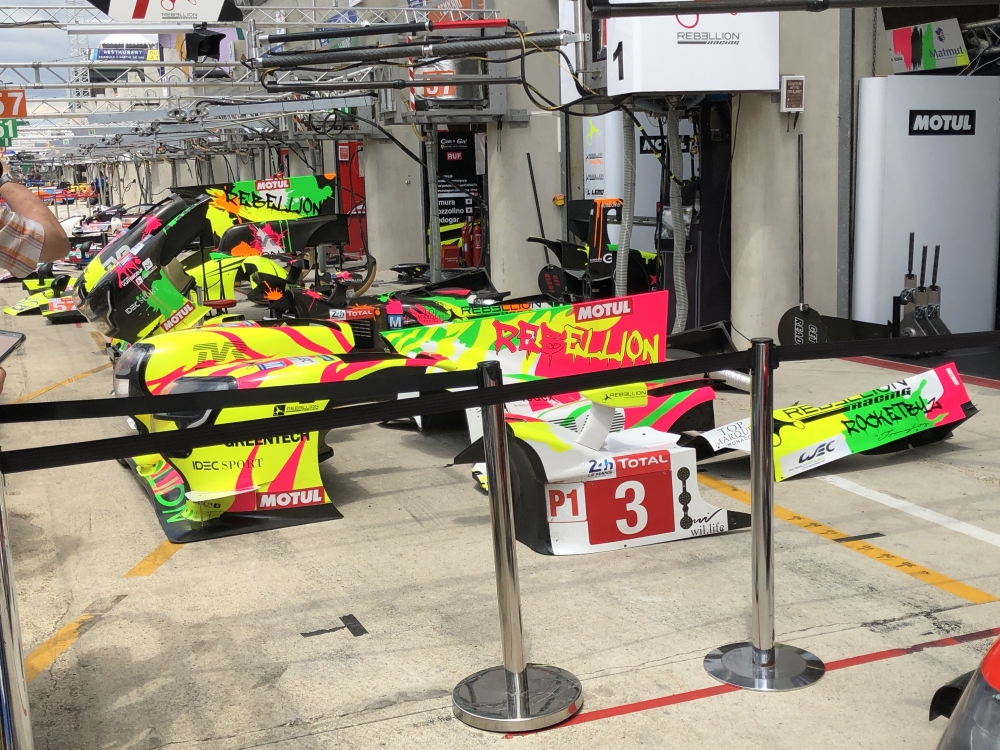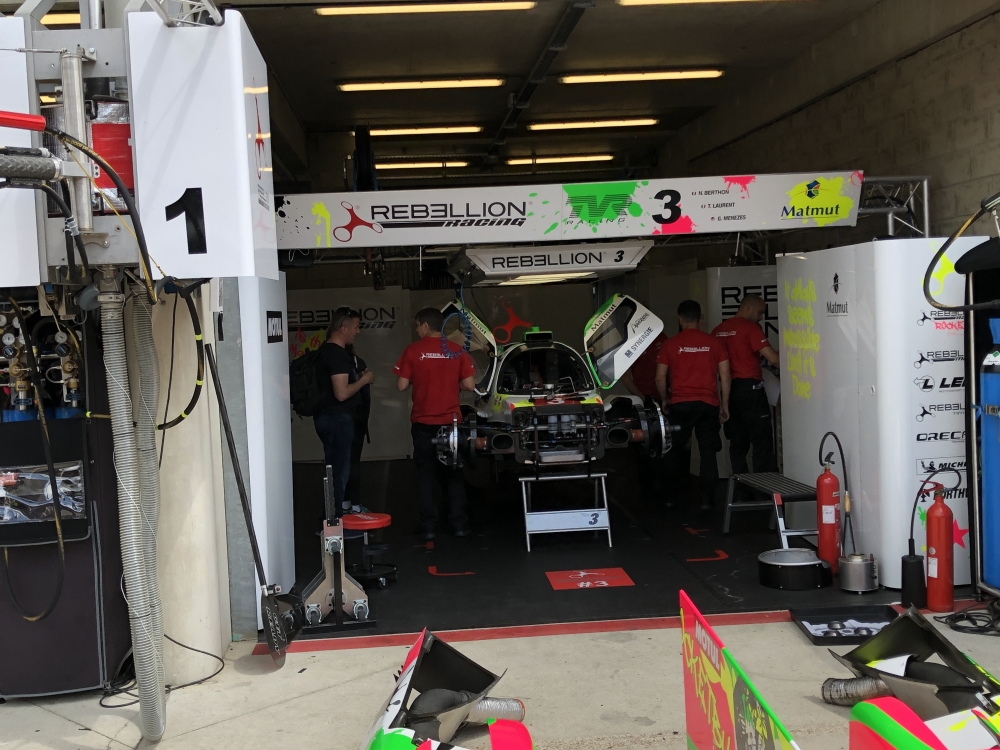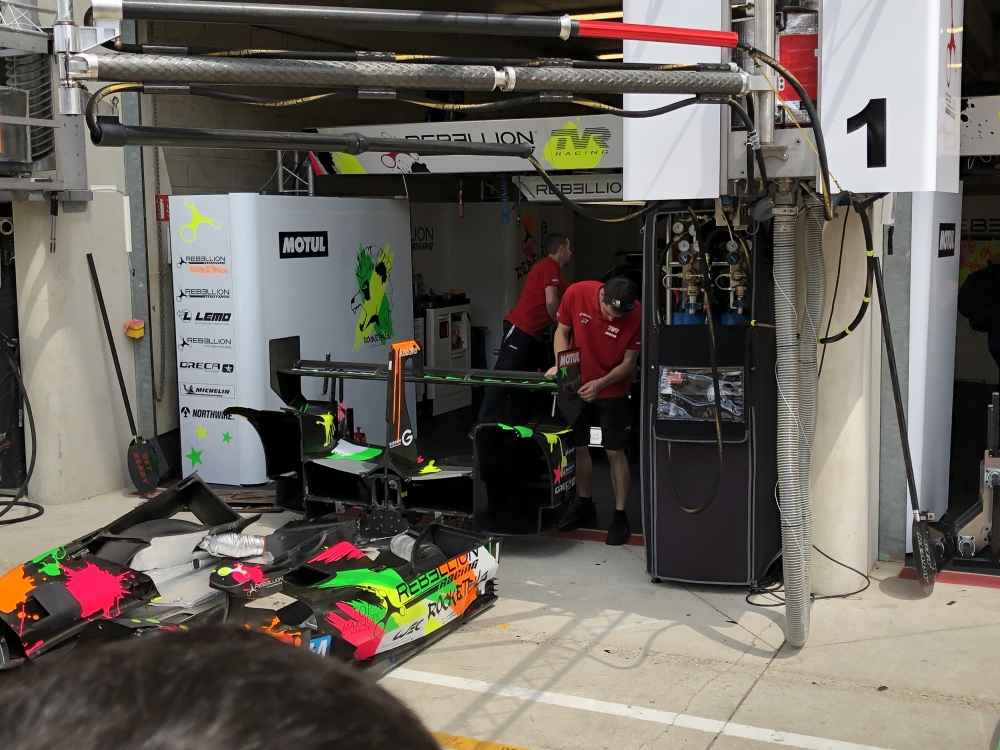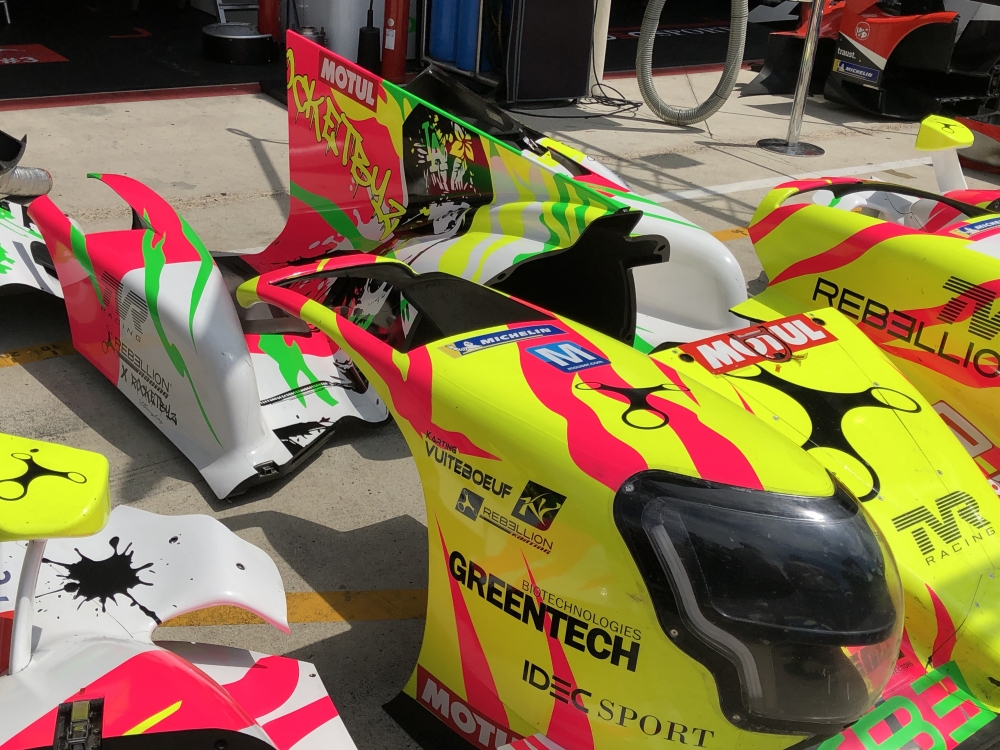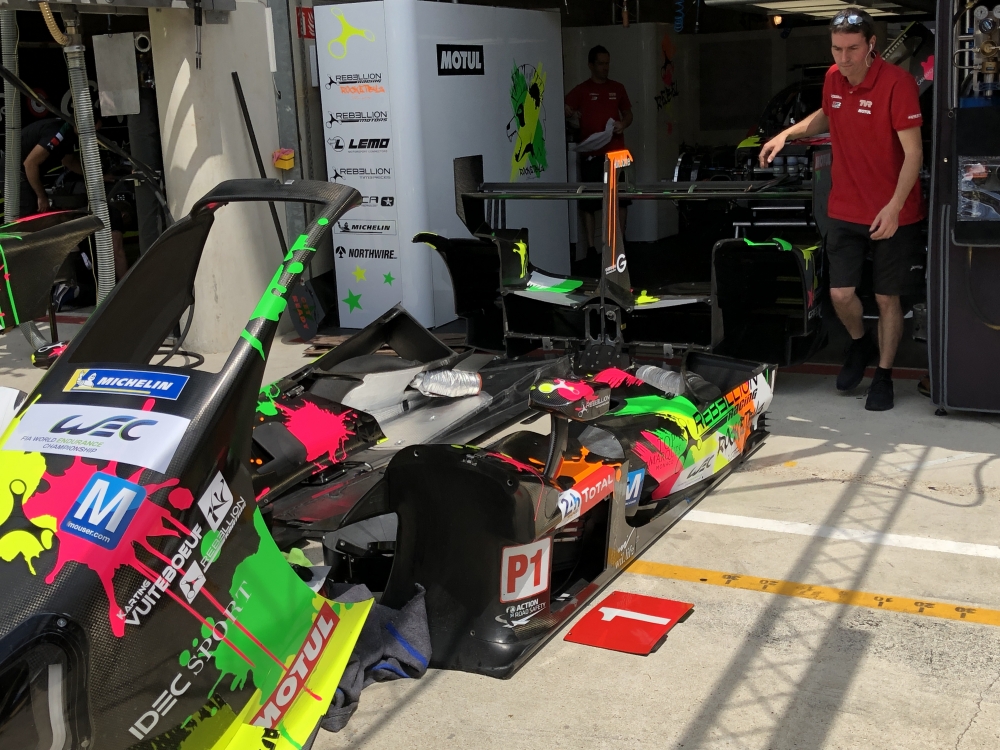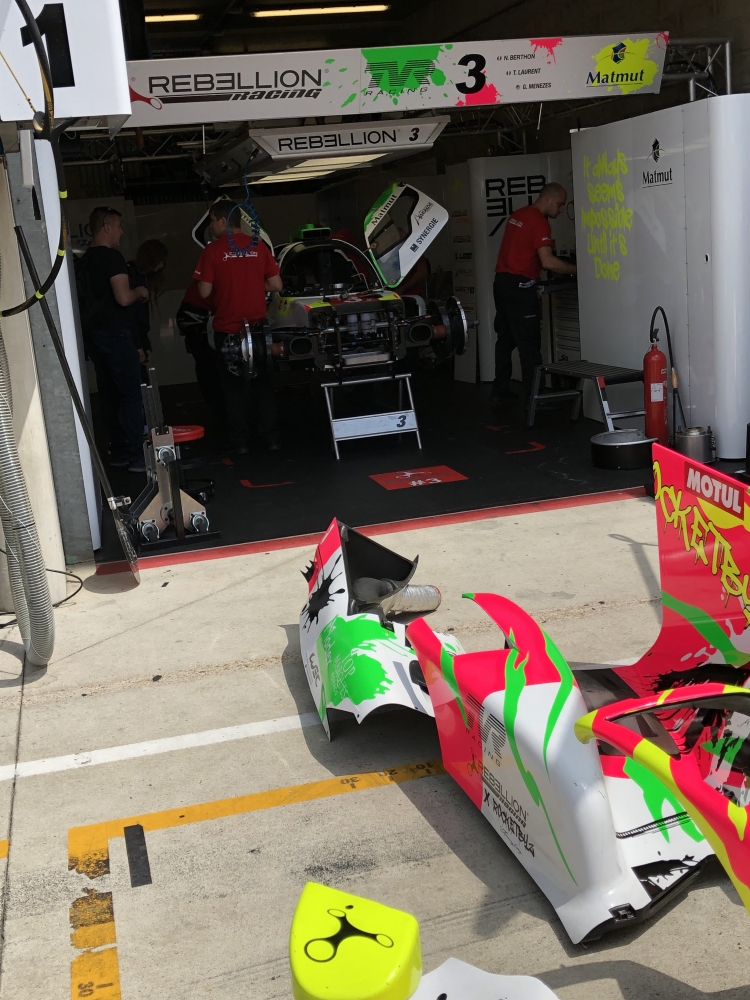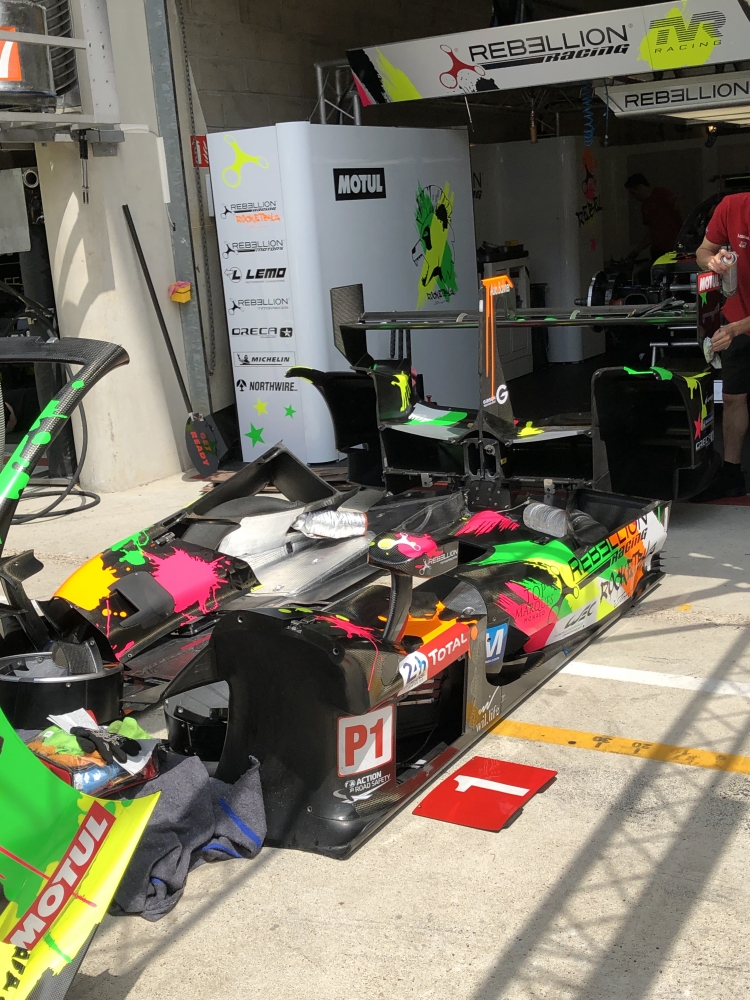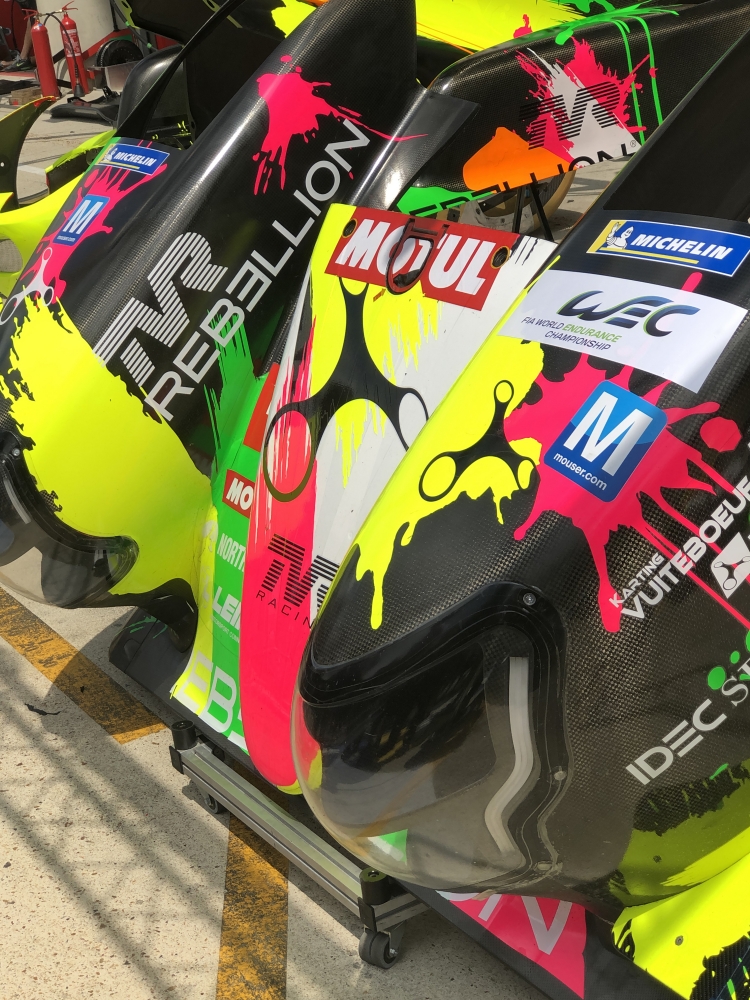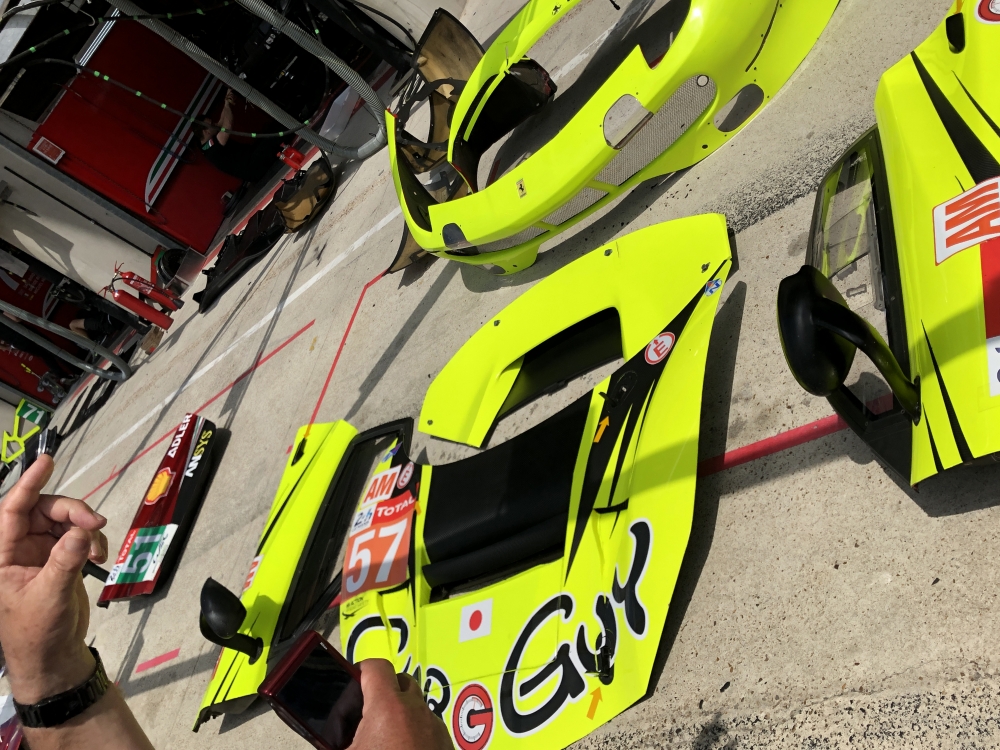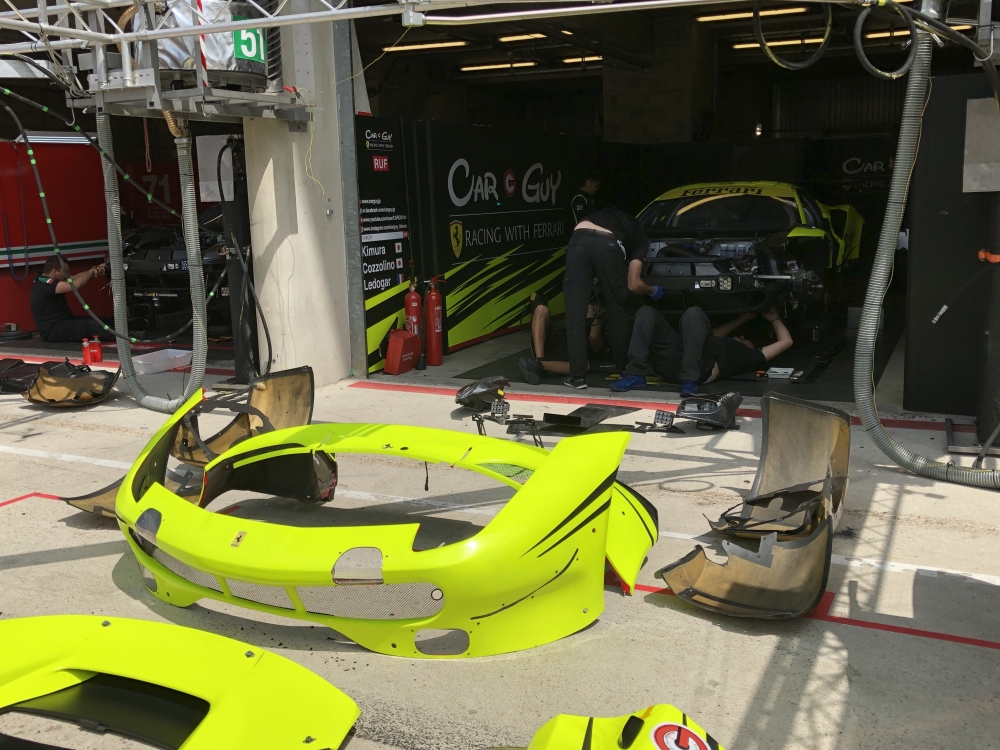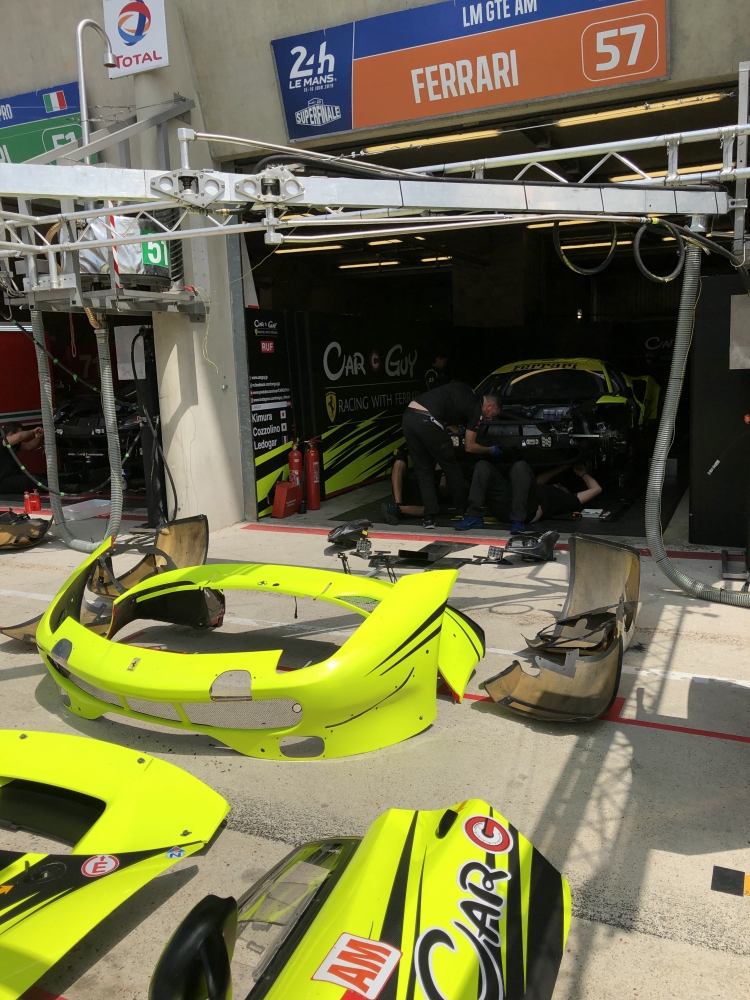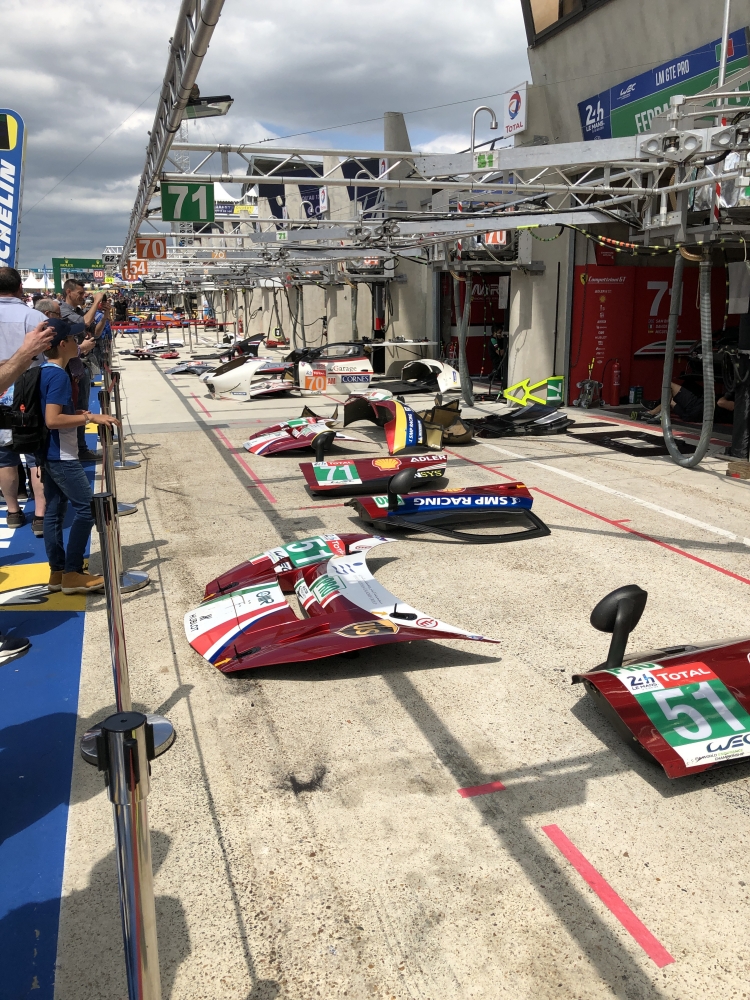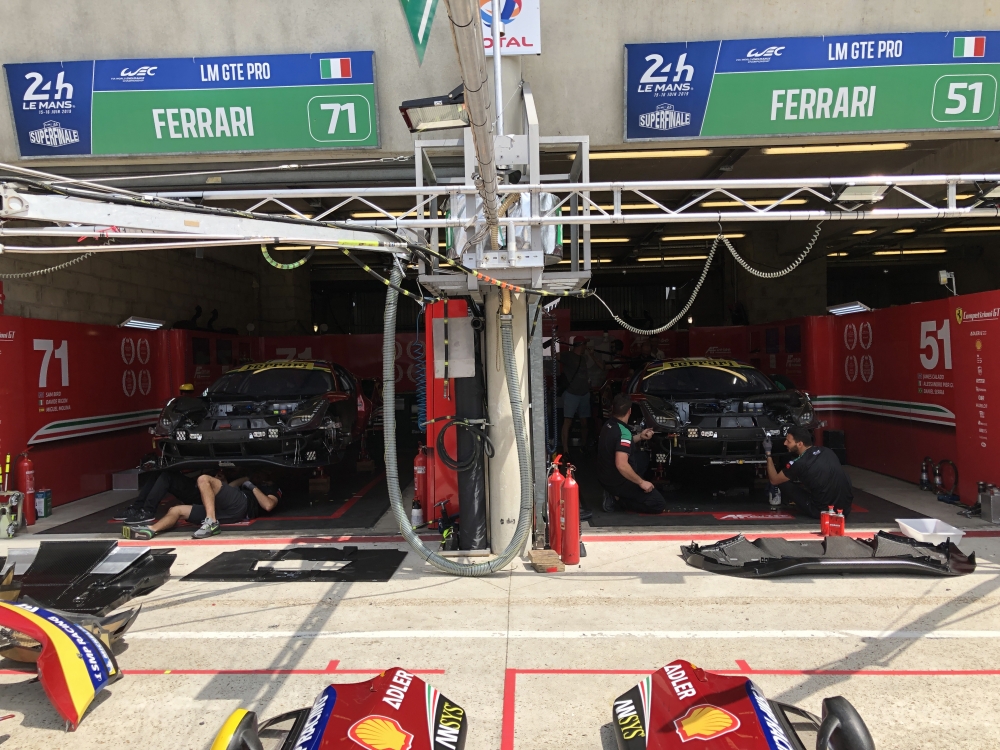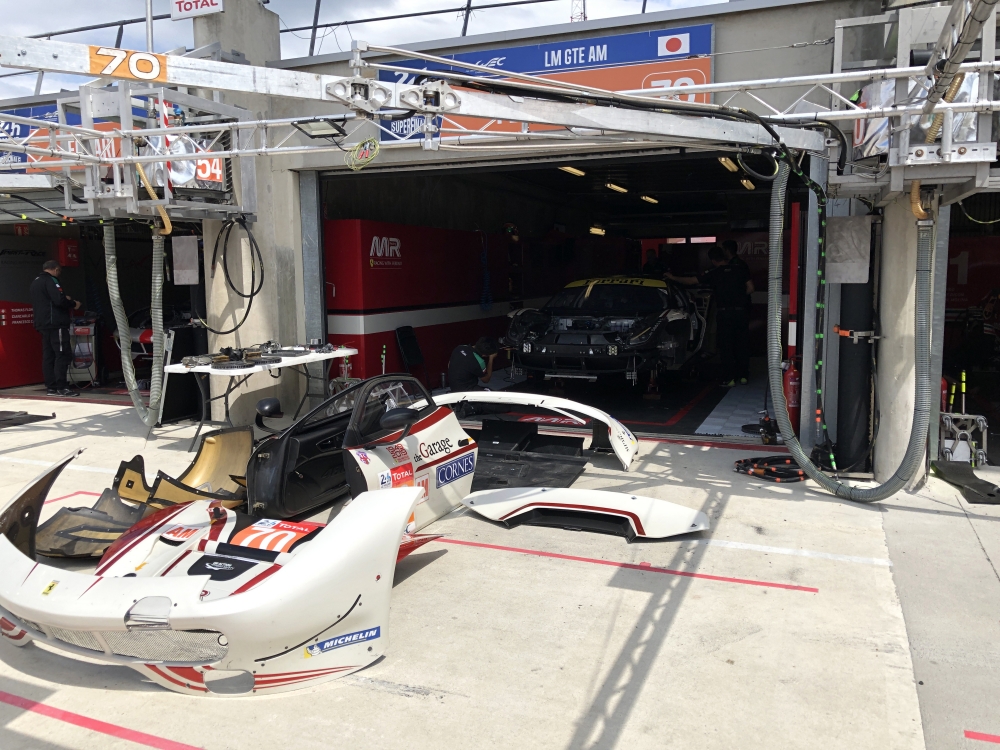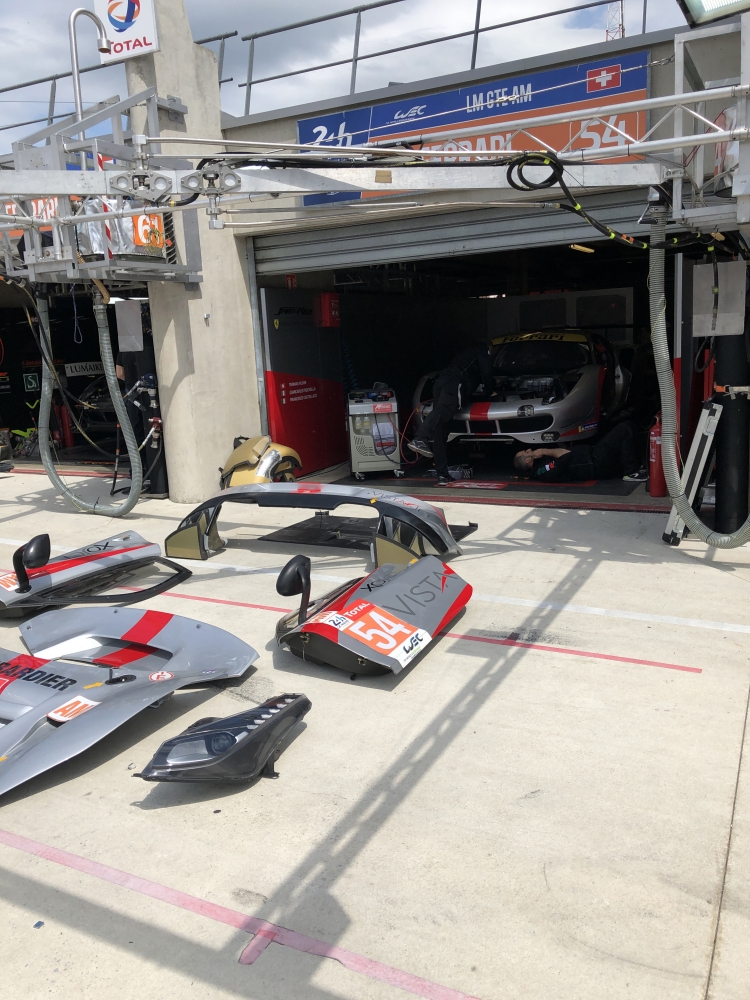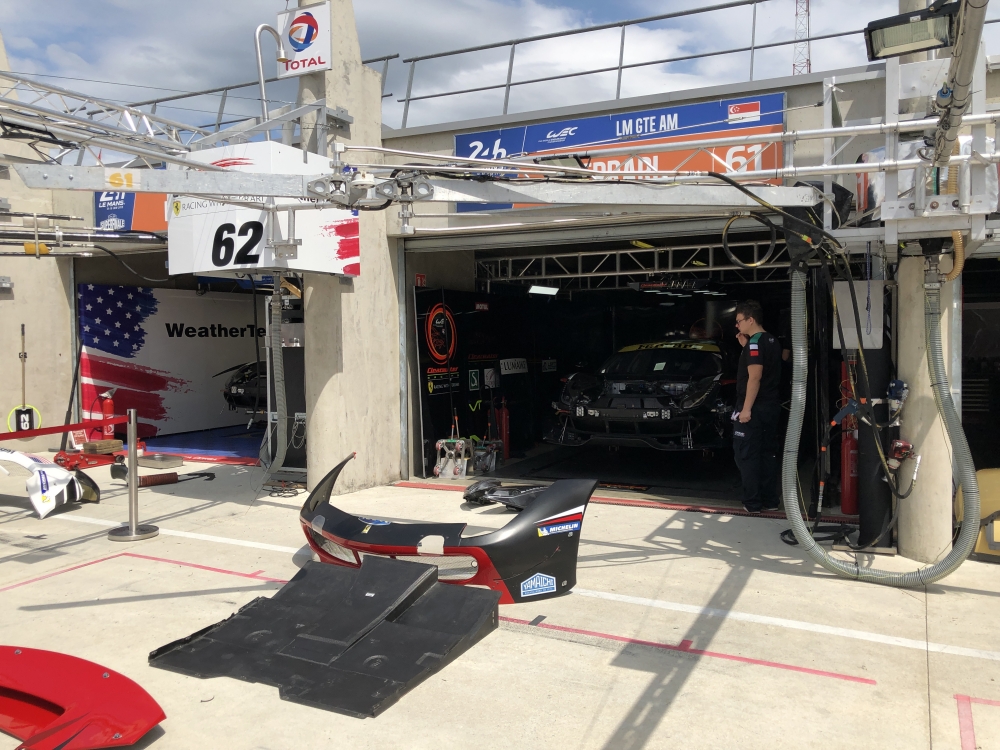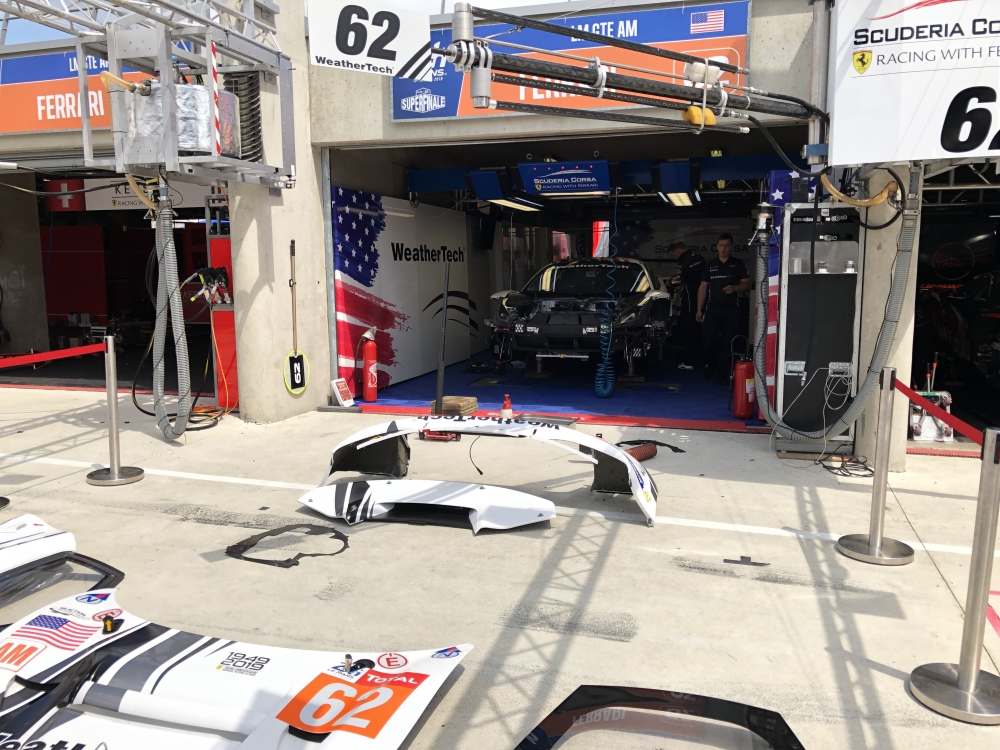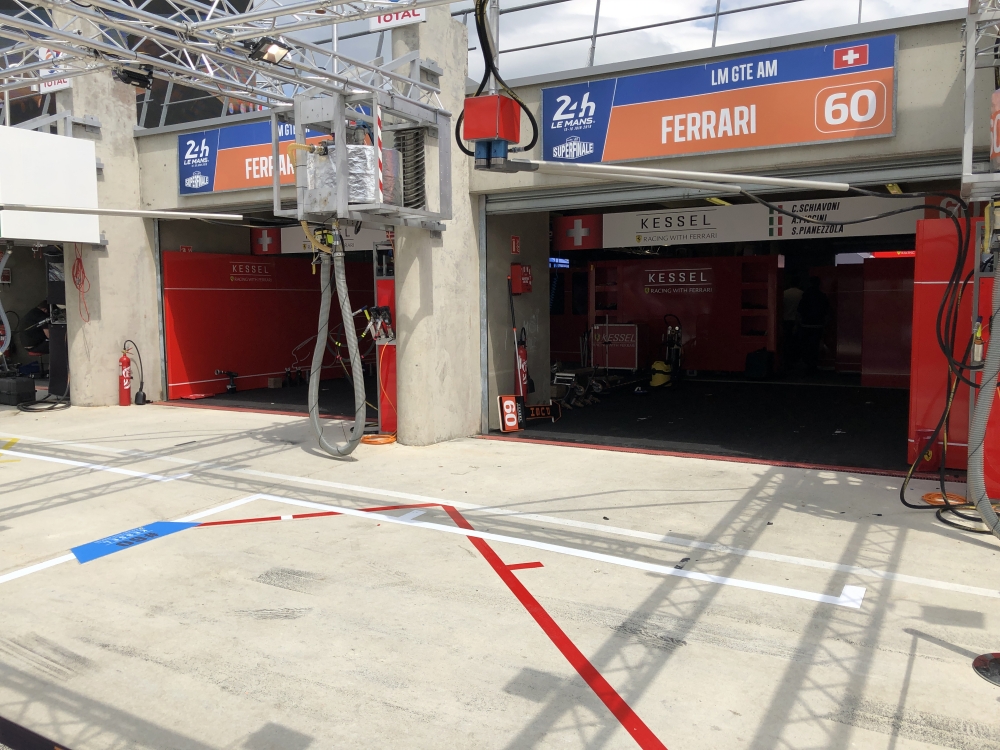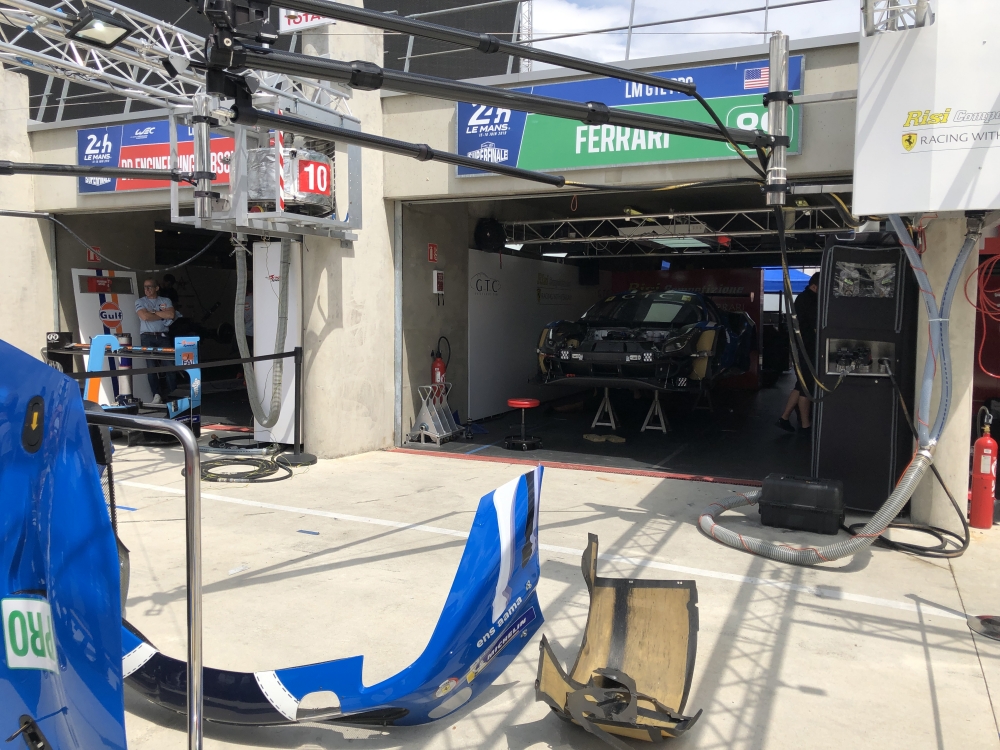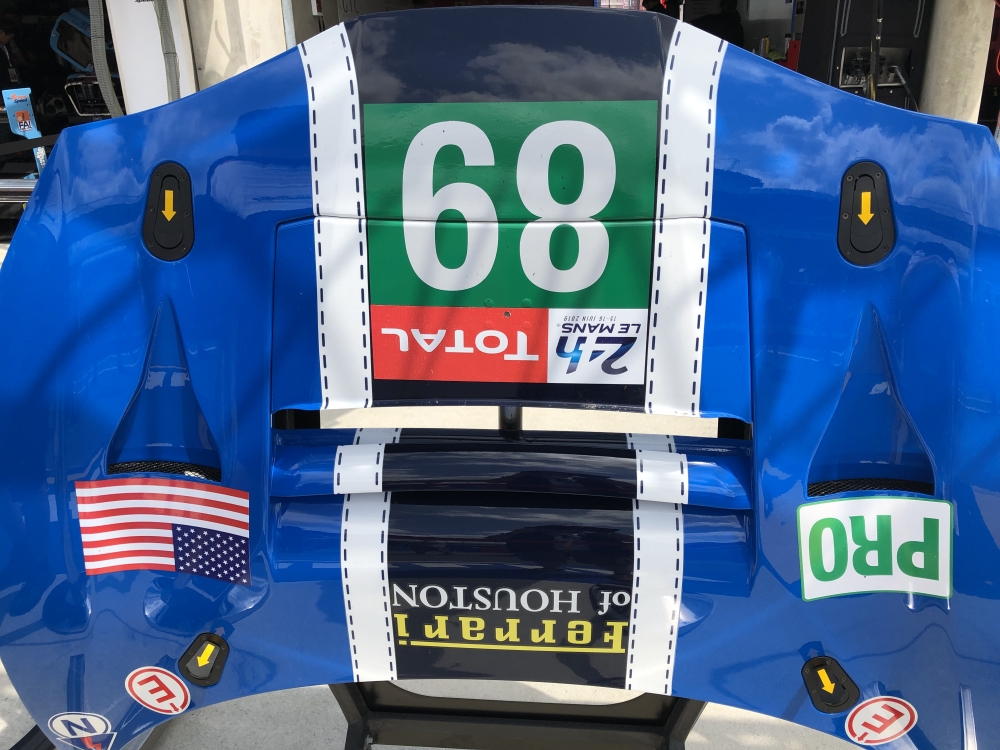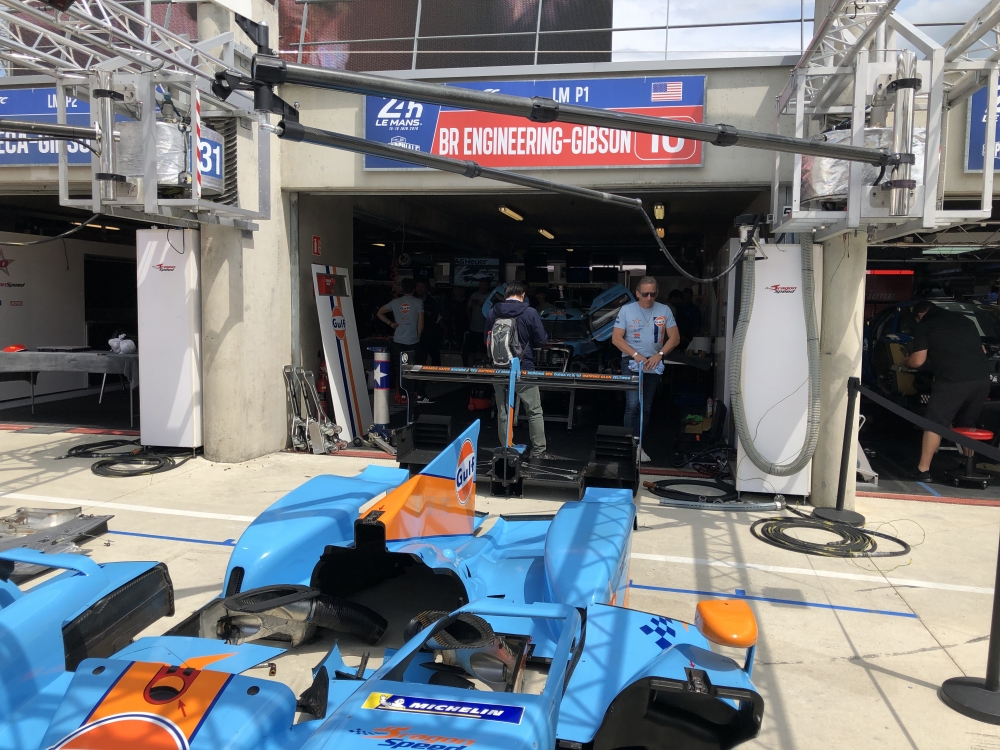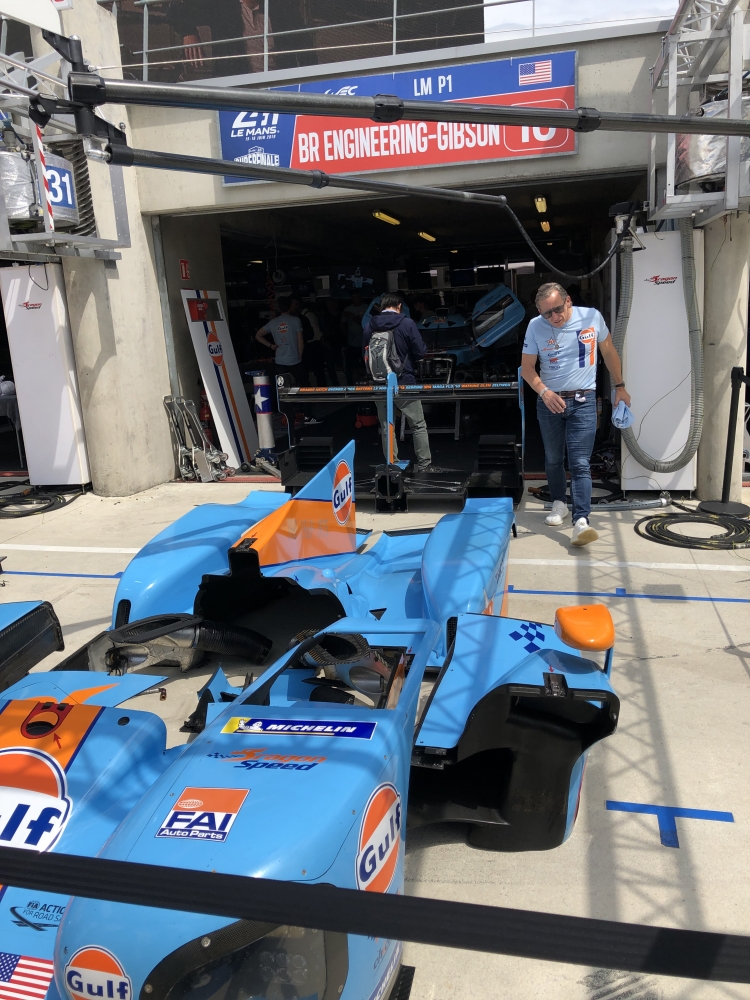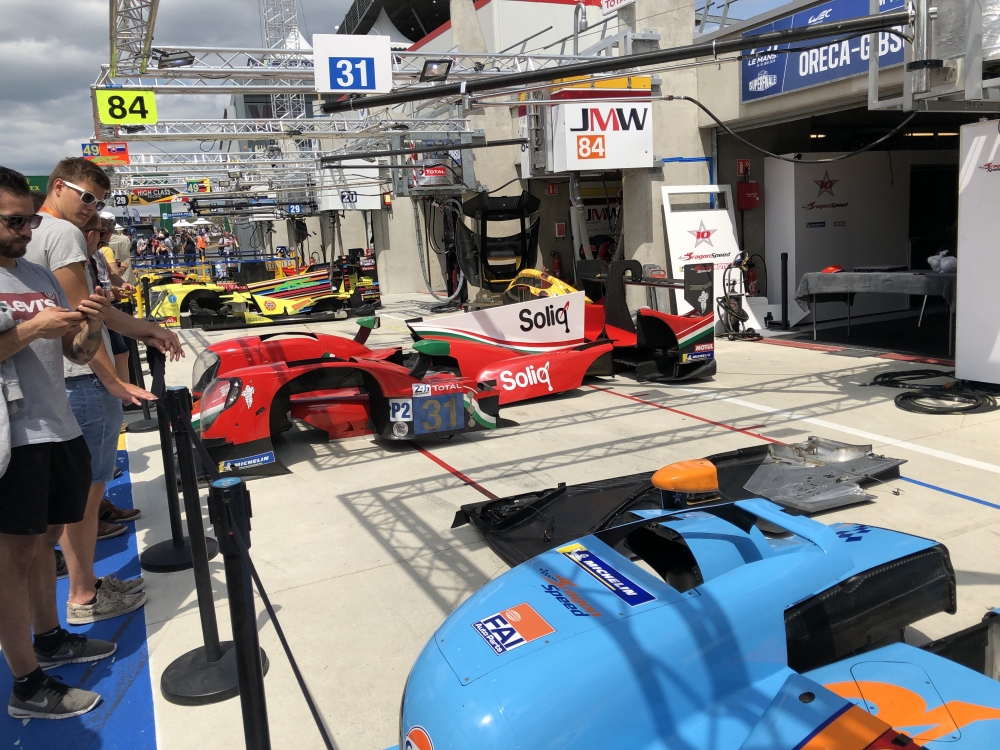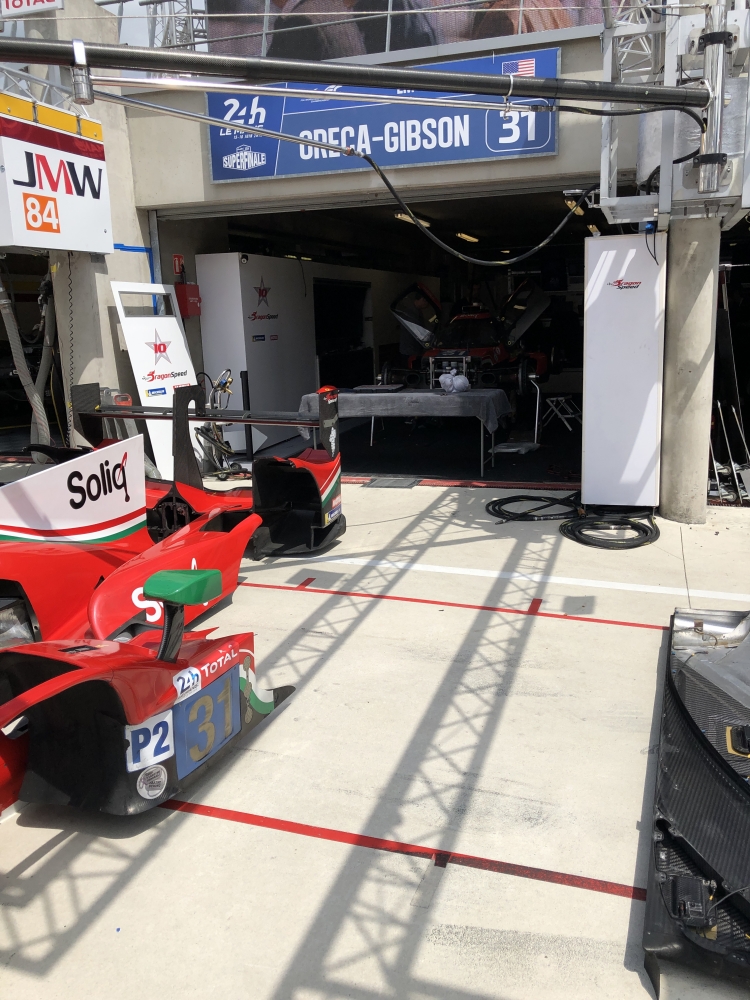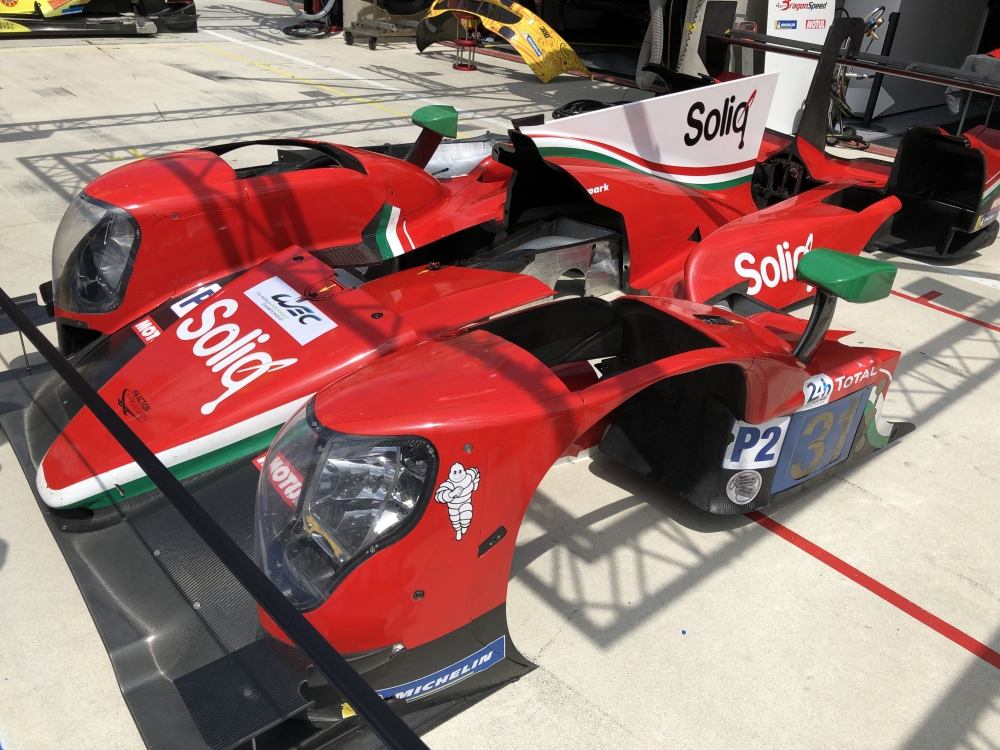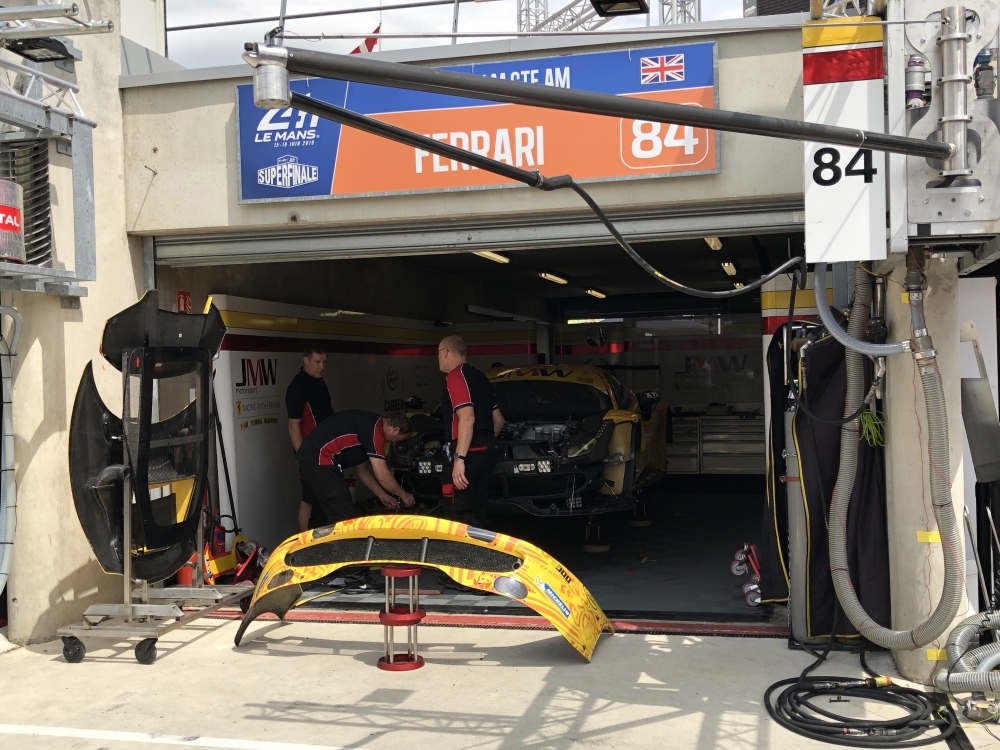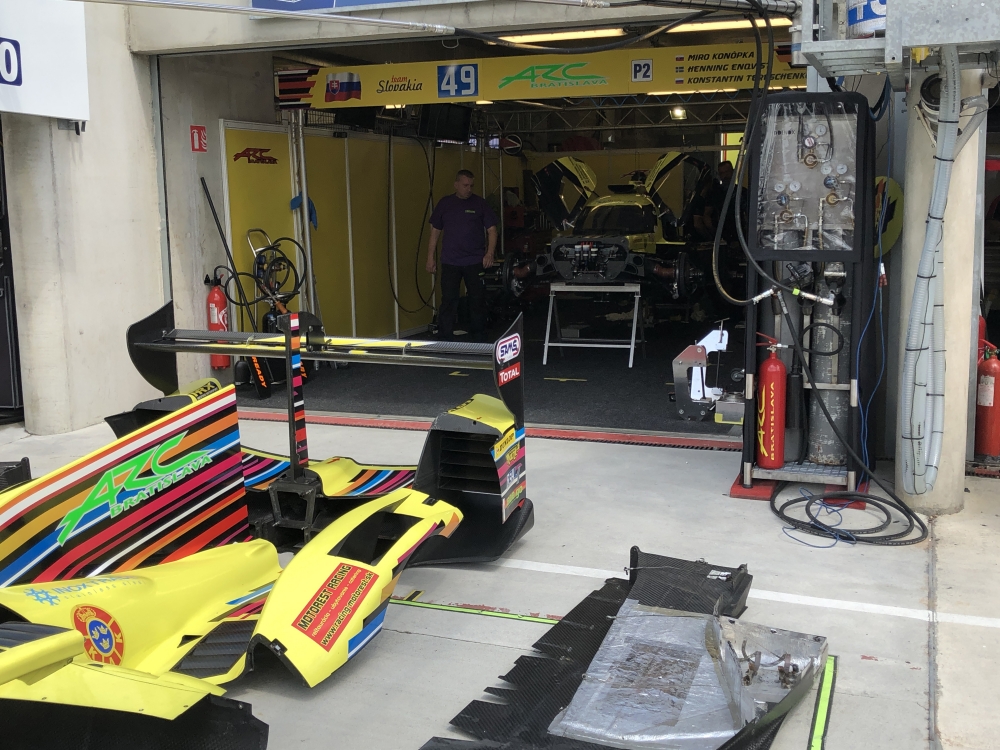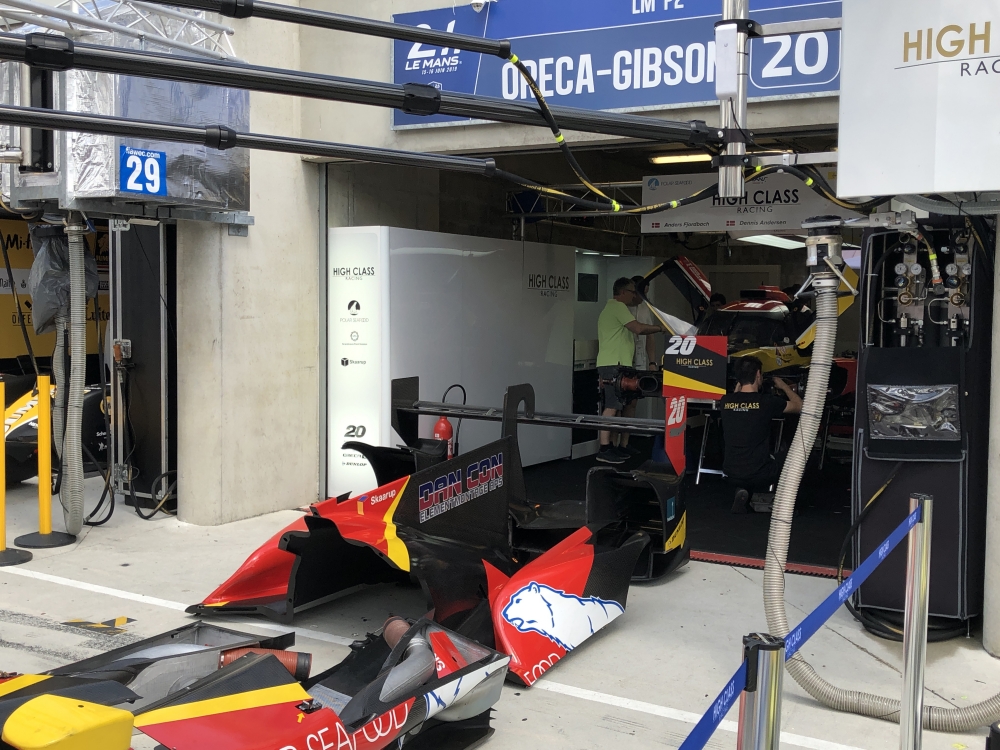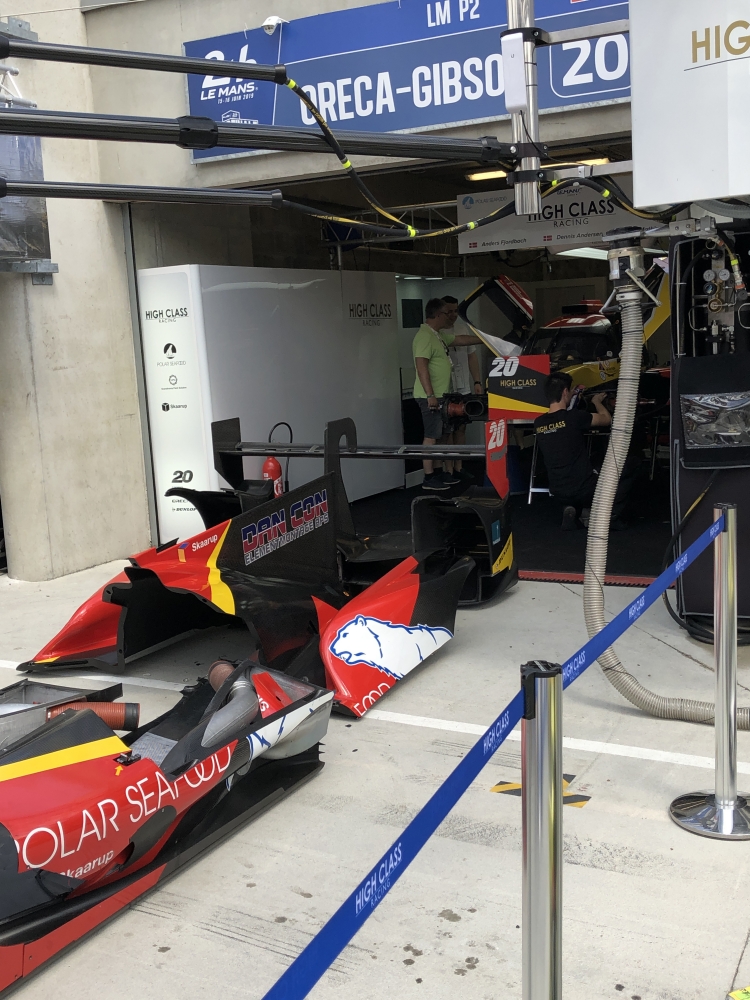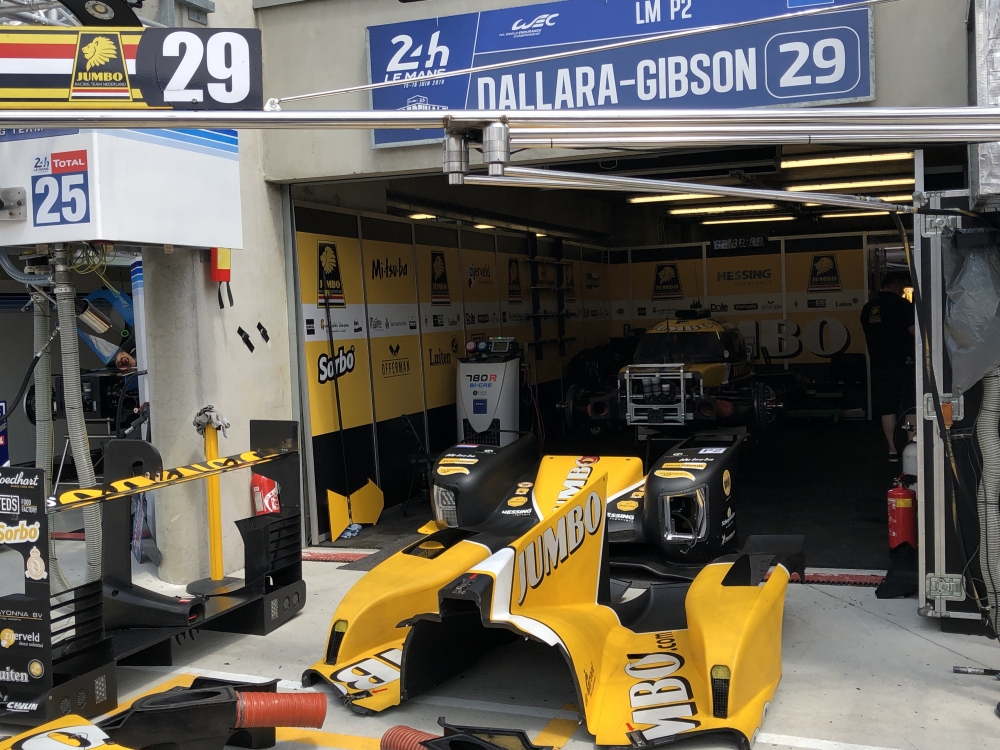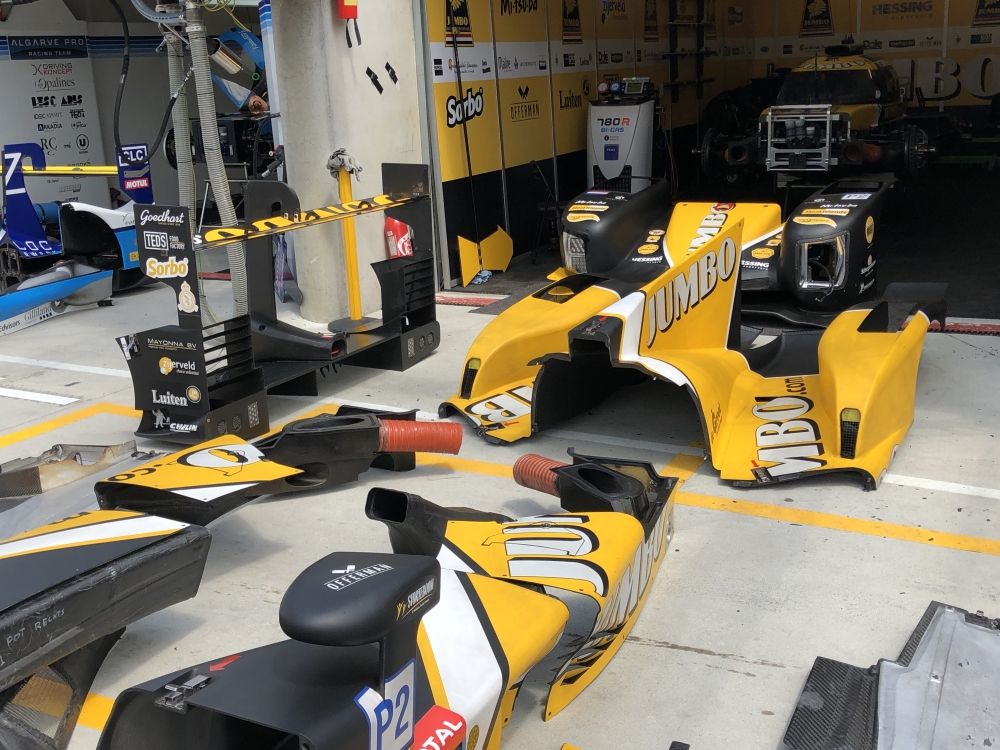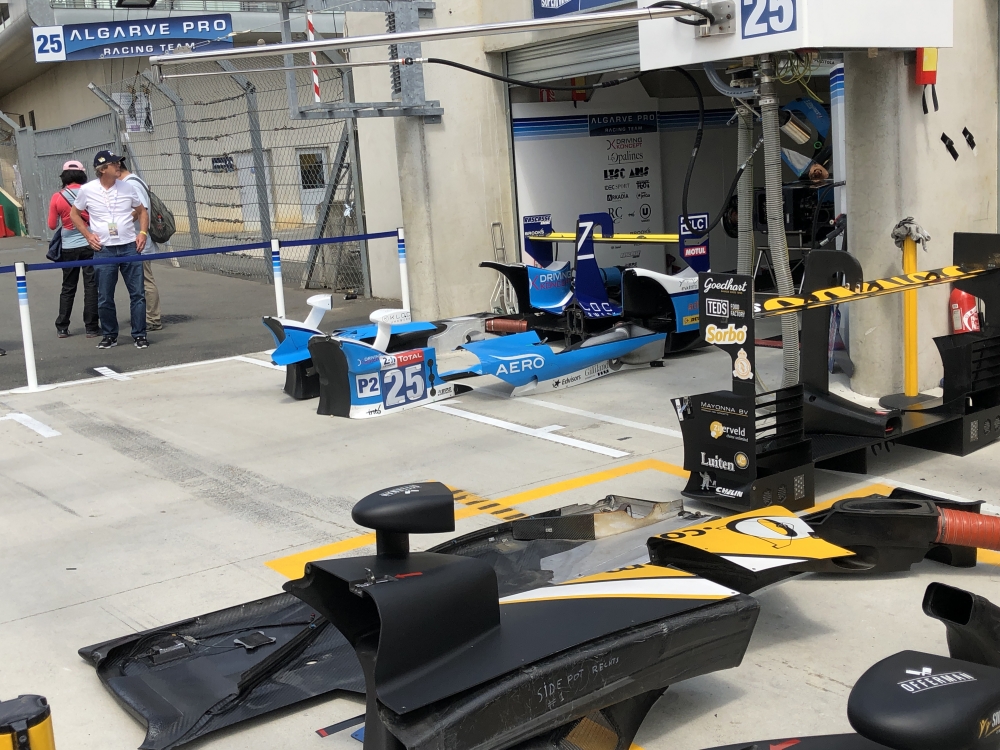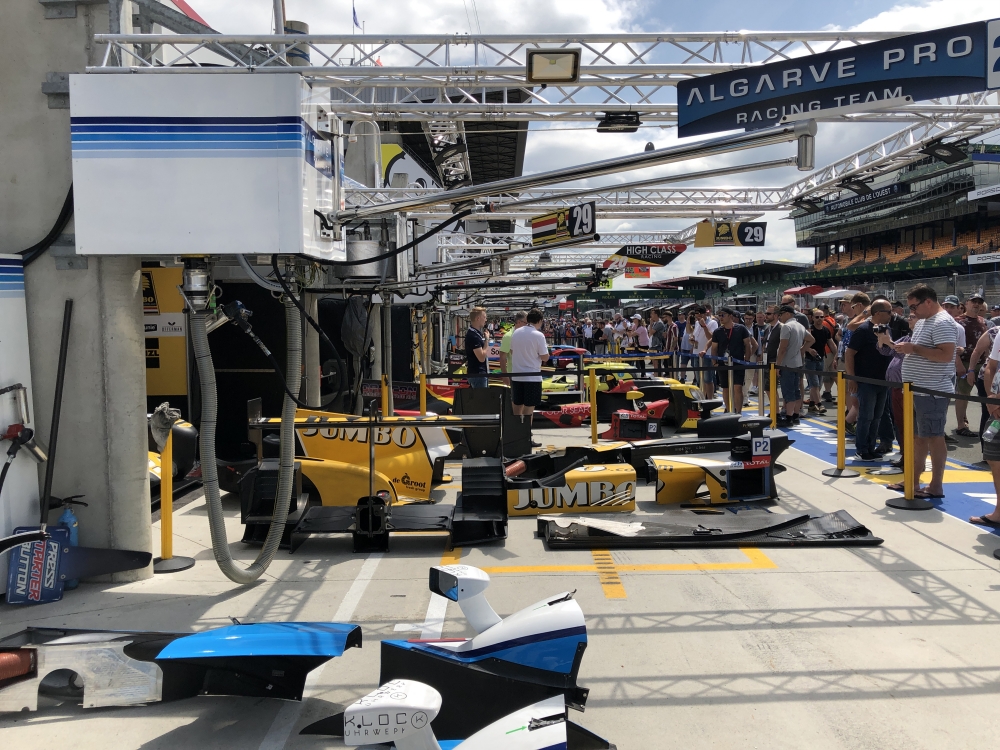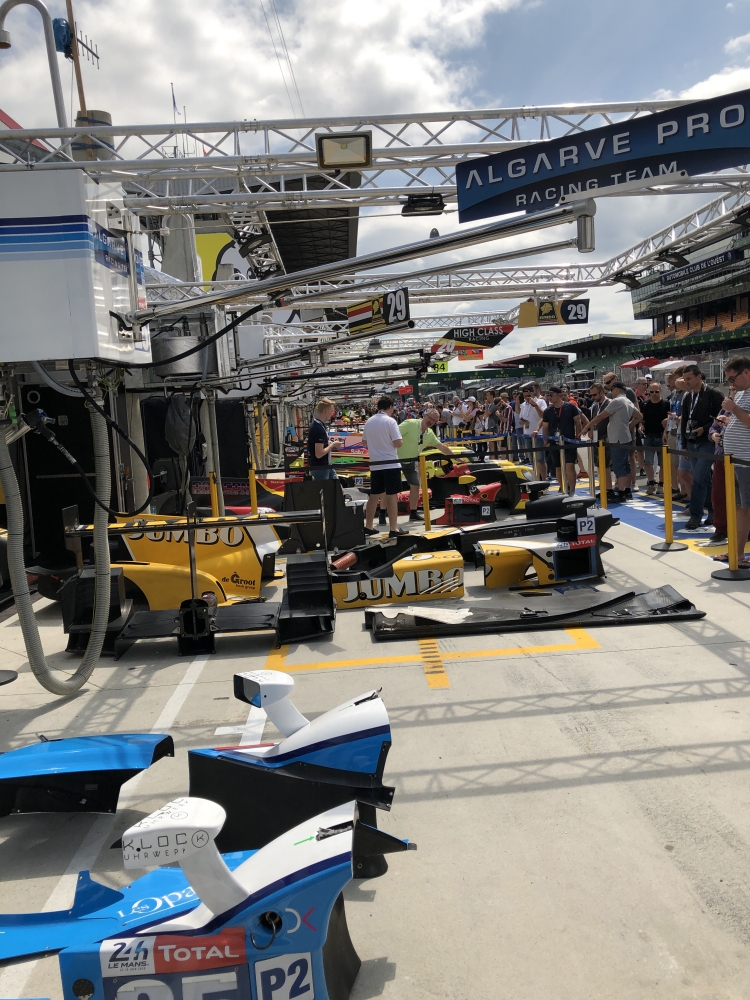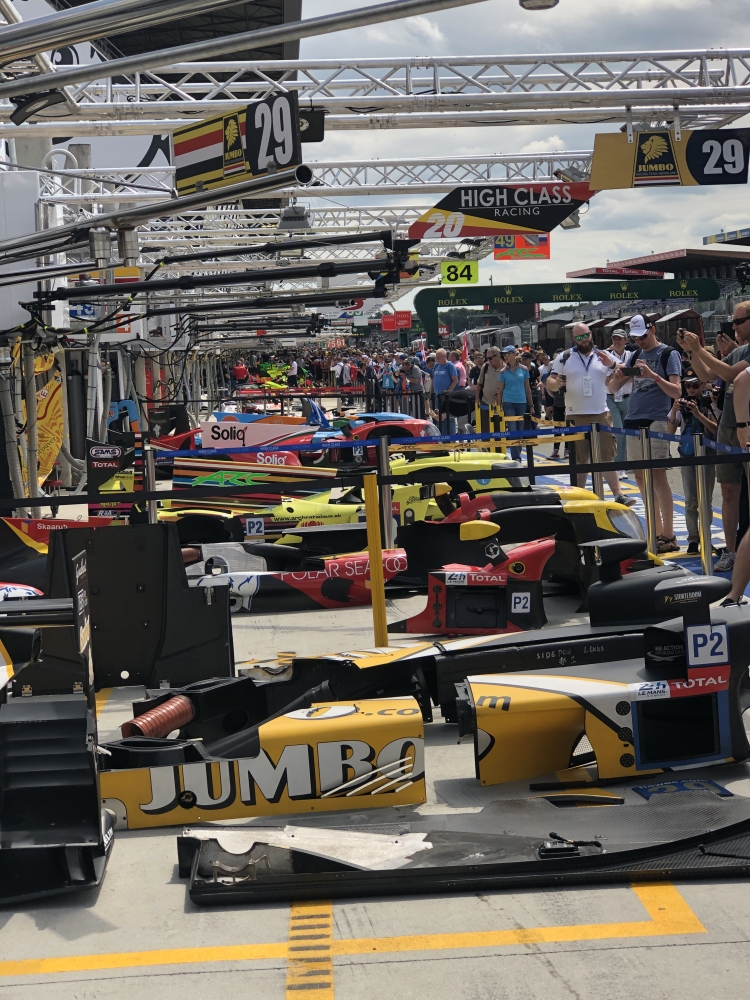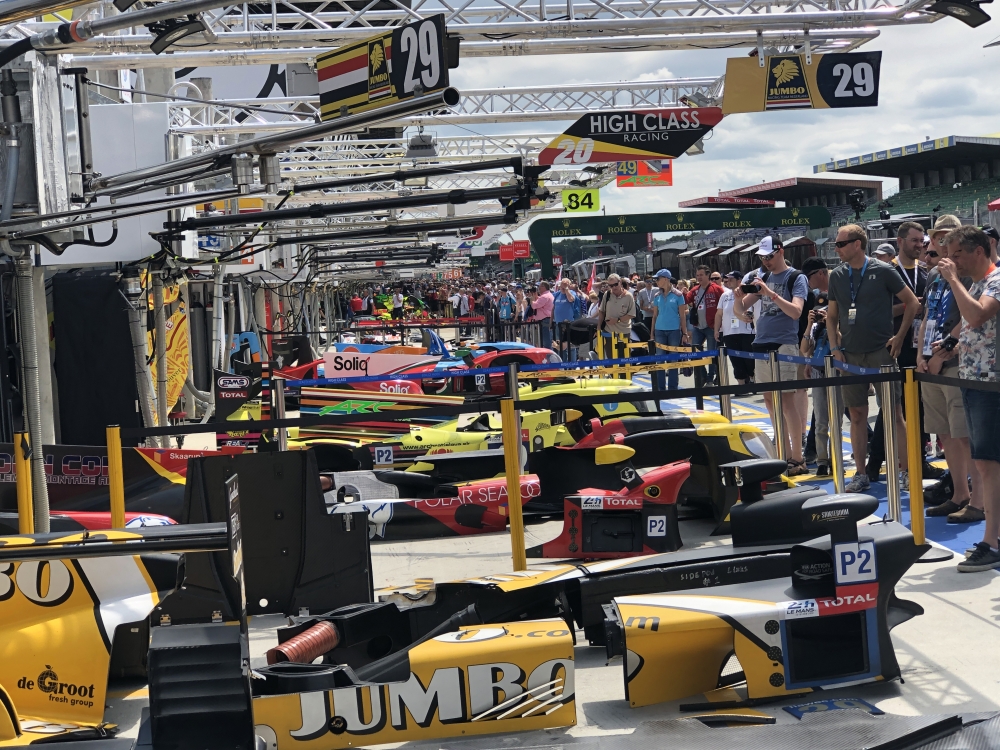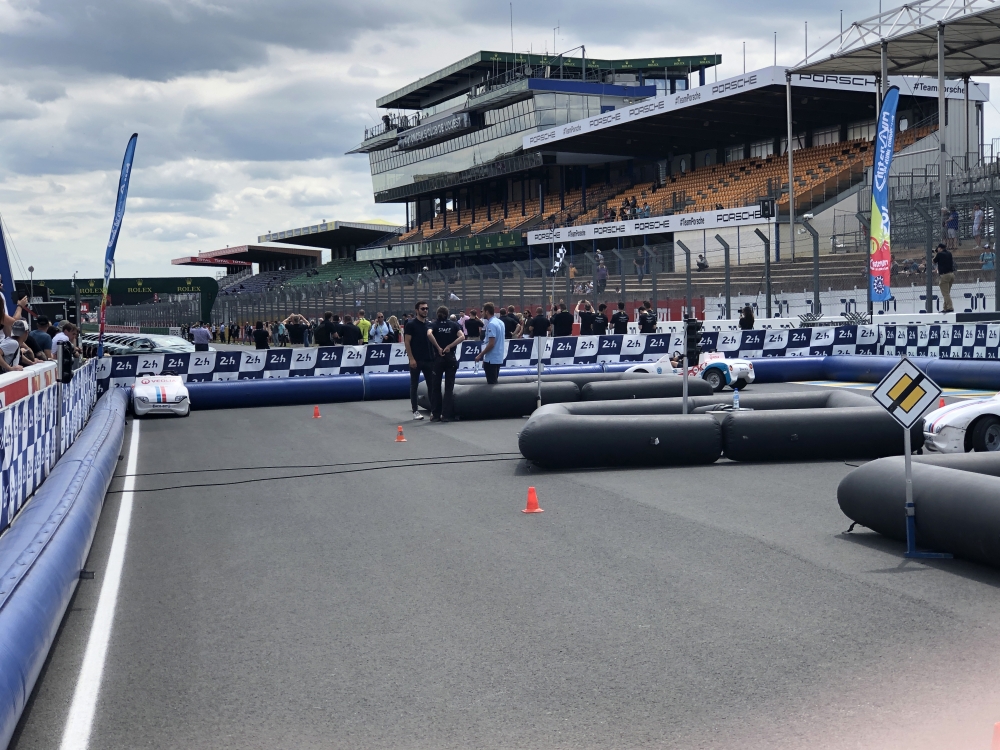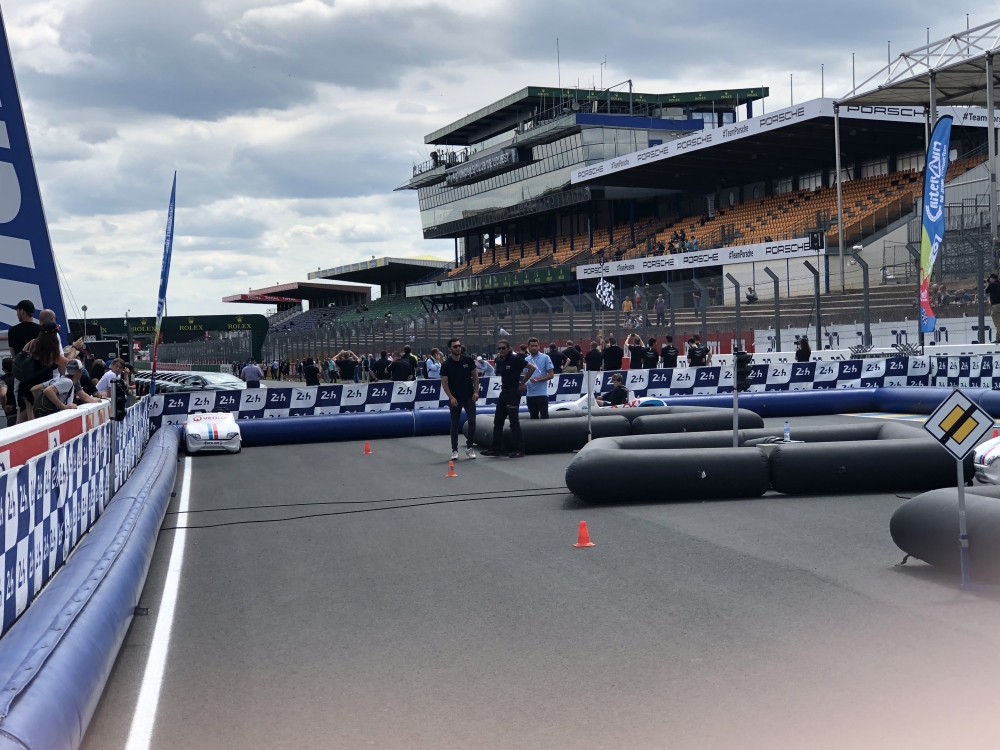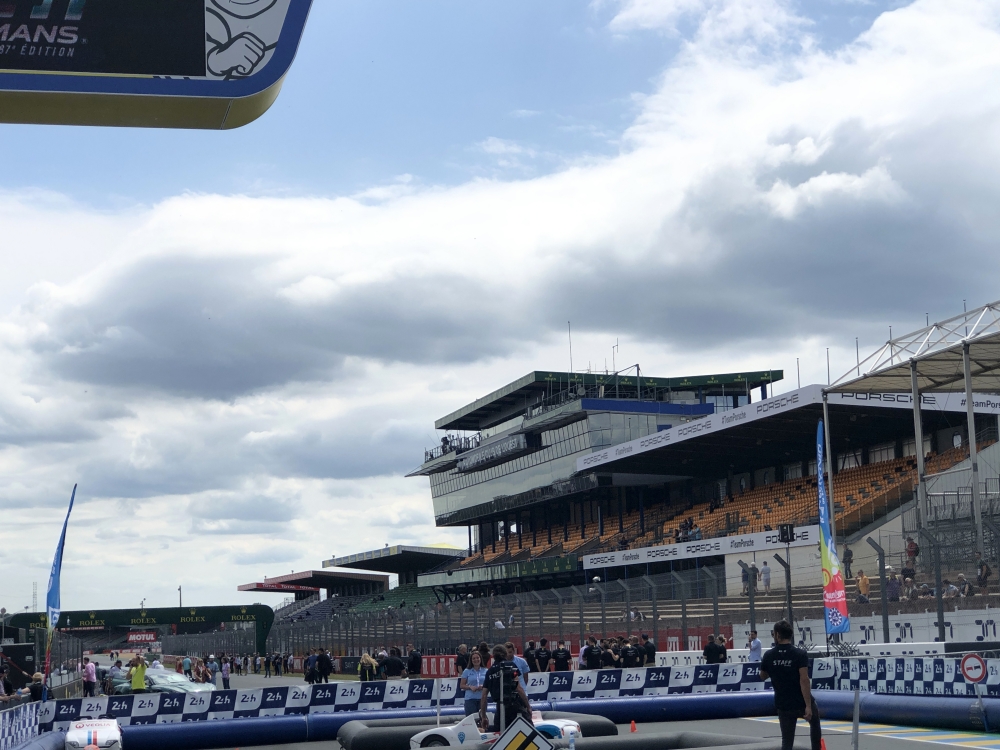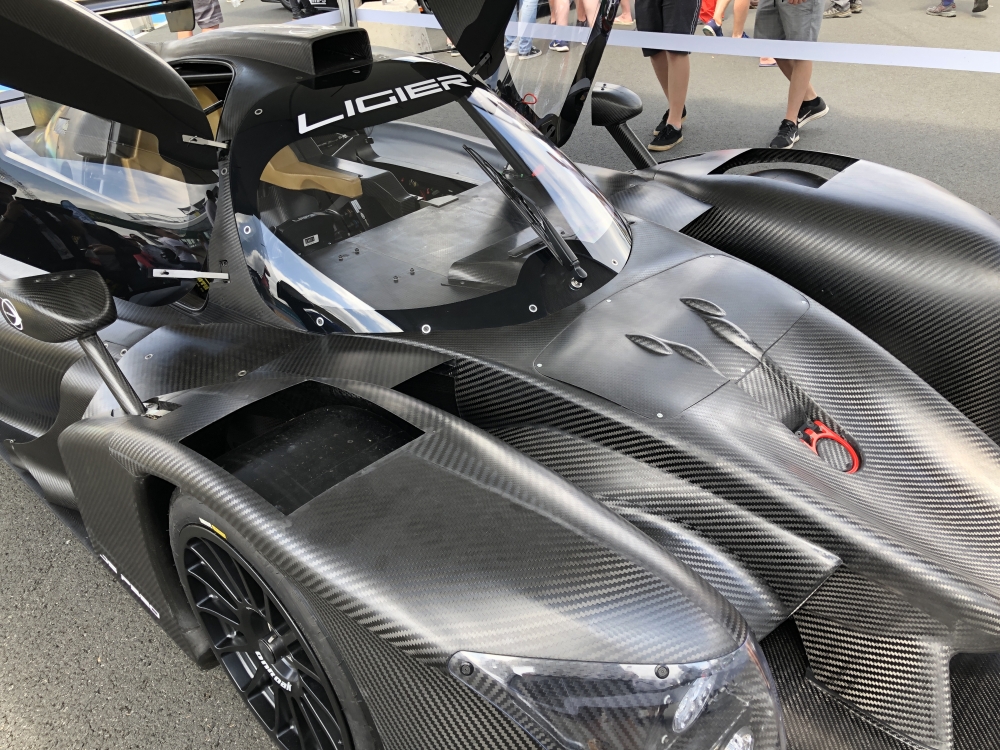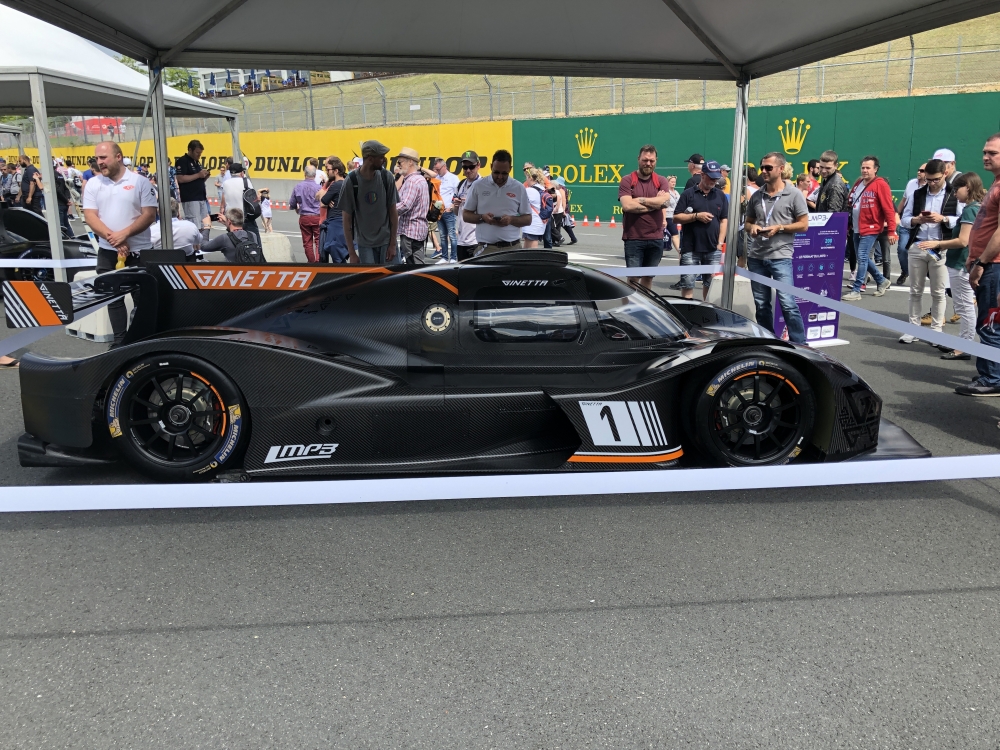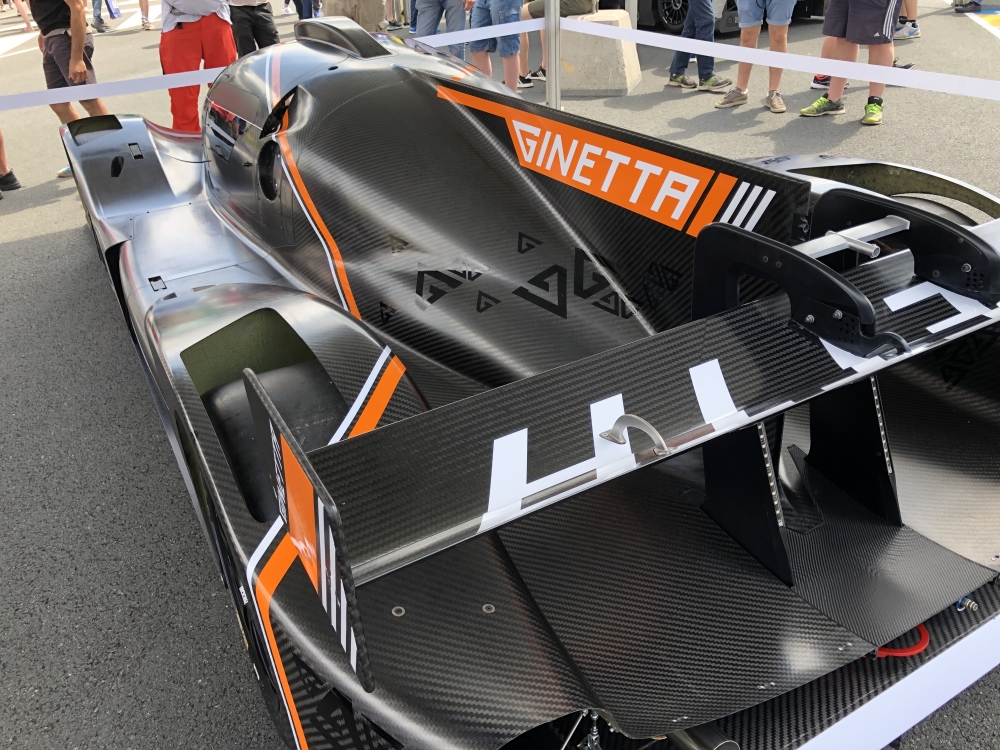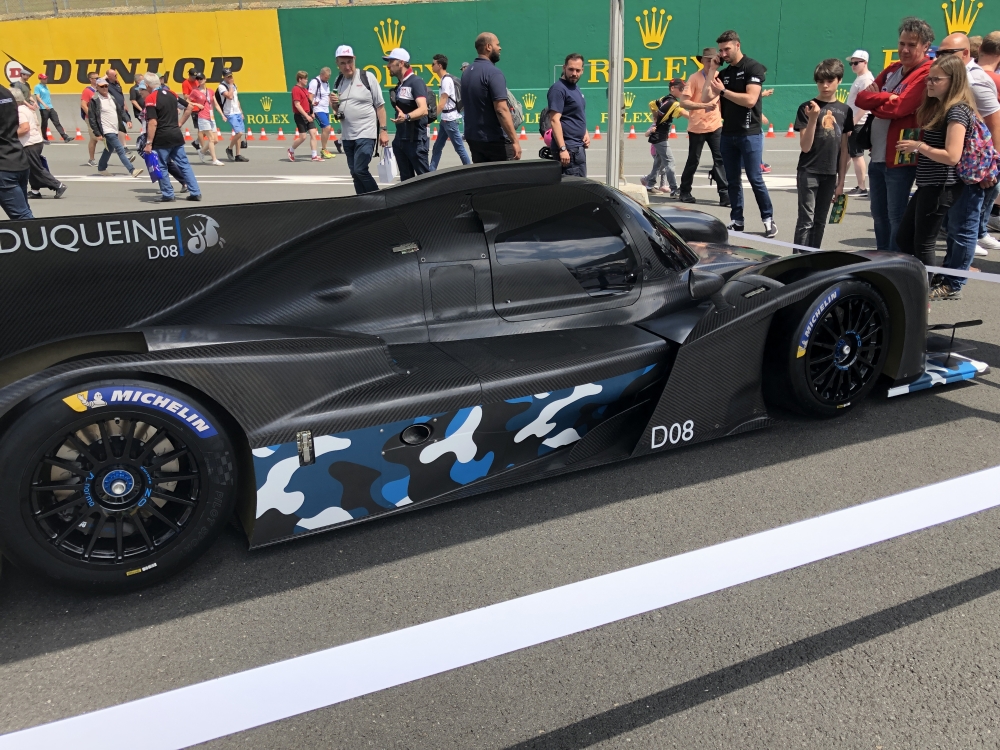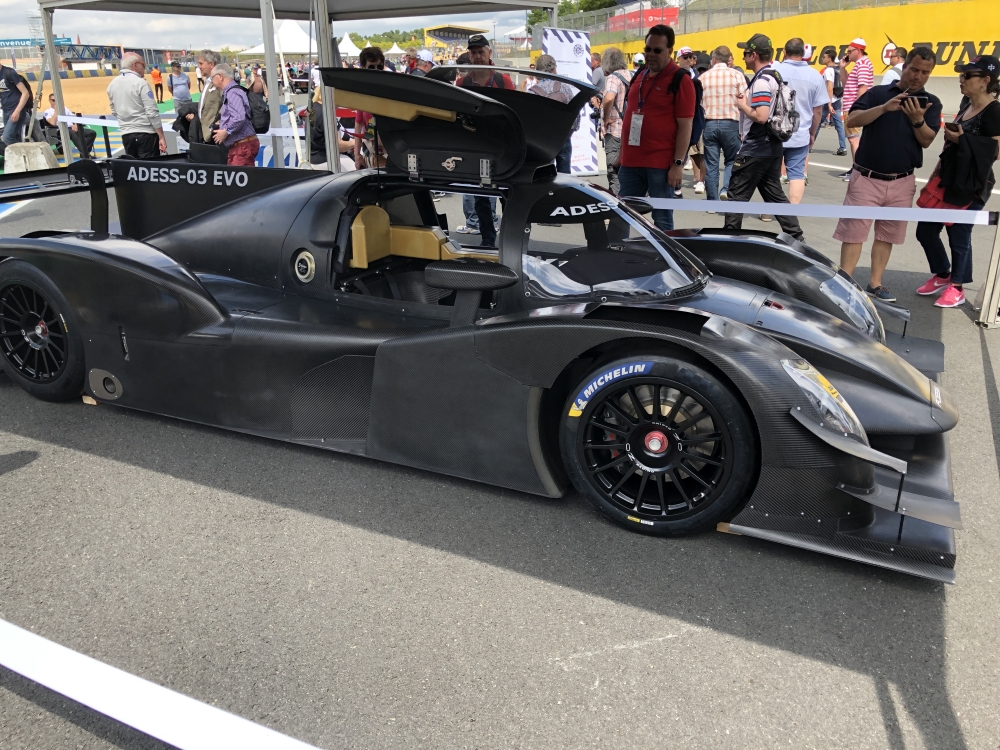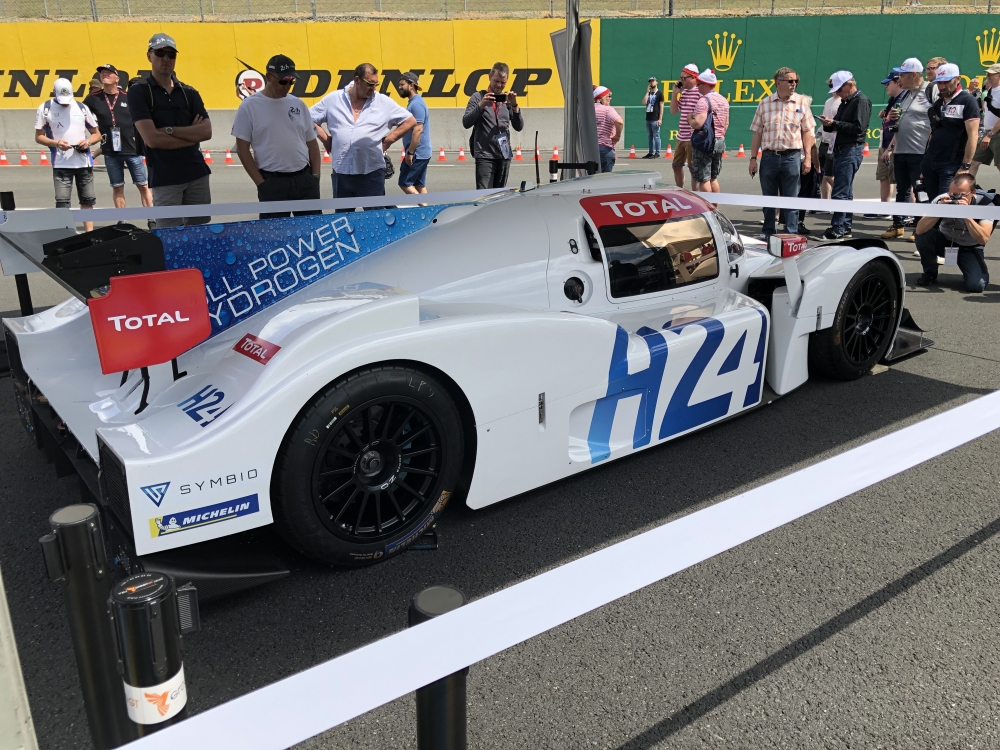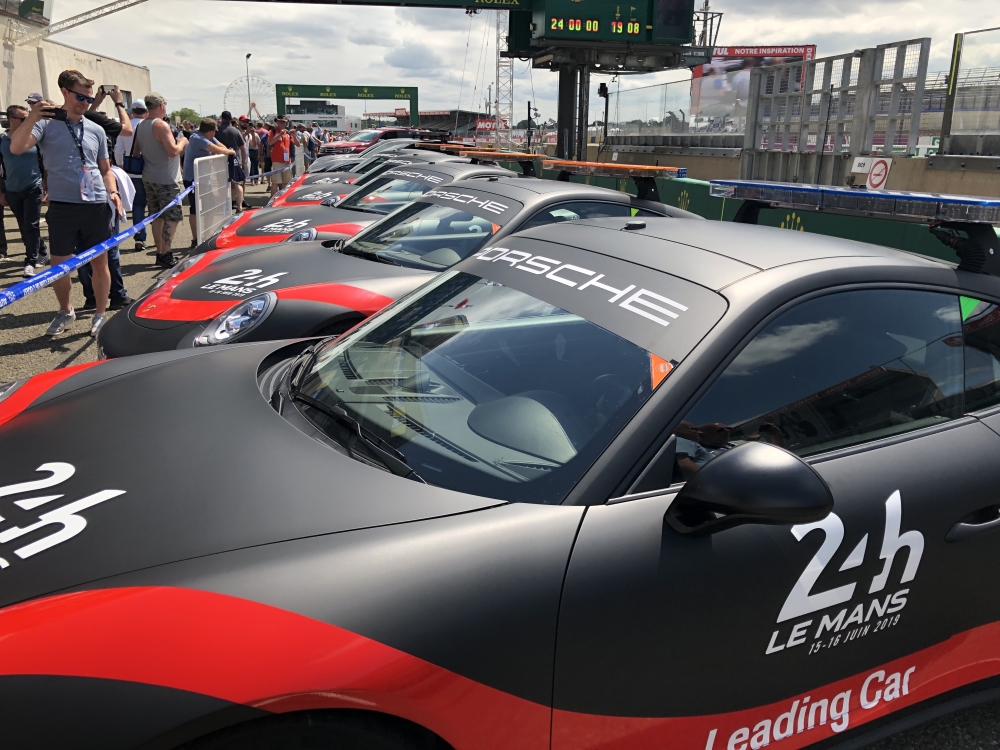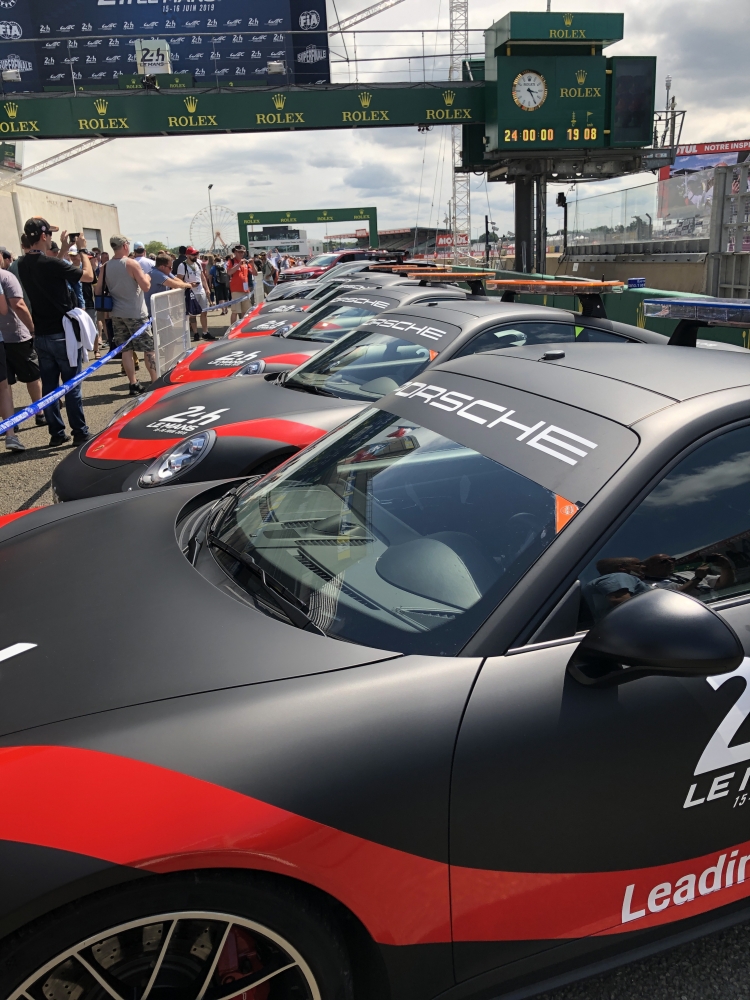 As we had already decided that our post-race meal on Sunday would be taken back at The Old Wild West, in order to sate our collective desire for Pizza Vesuvio (a first taste this year for Tony and Allon), we ate at Del Arte that evening, the whole team resplendent in Team DoT 10 year celebration polo shirts created for us by Tony. We did get the waiter to take a team photo for us, which I've included here, but it would seems that an iPhone was just a bit too technically difficult for our waiter to get a decent photo!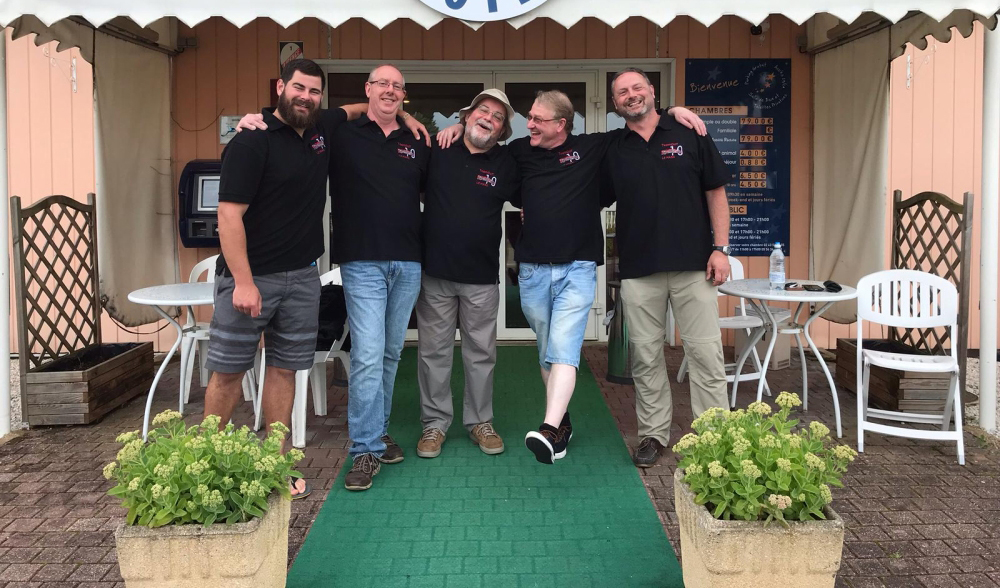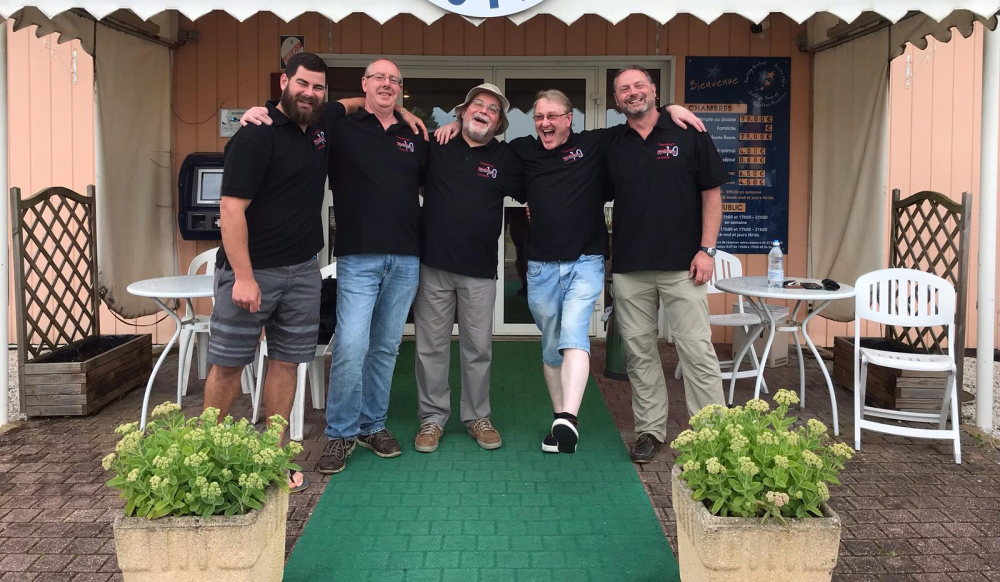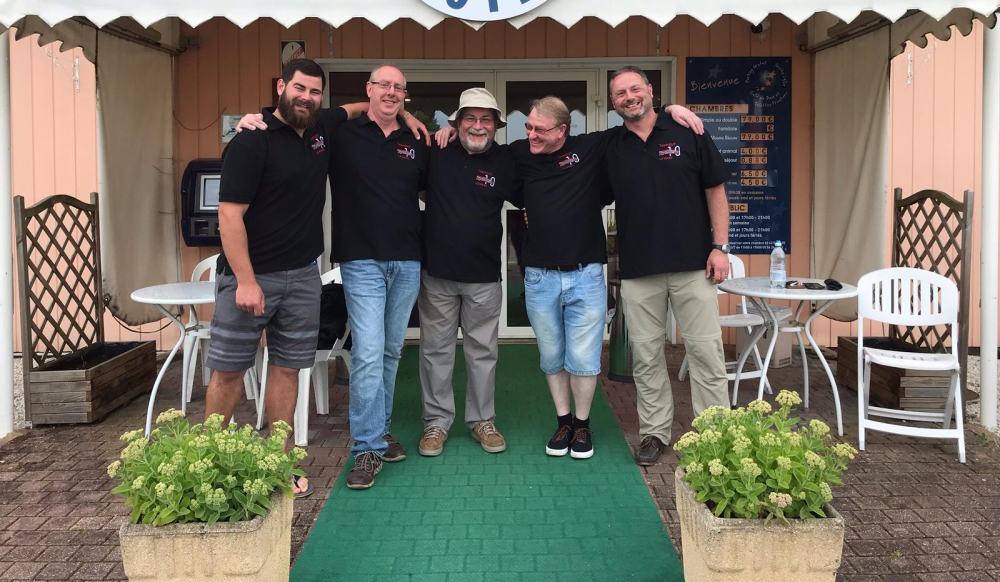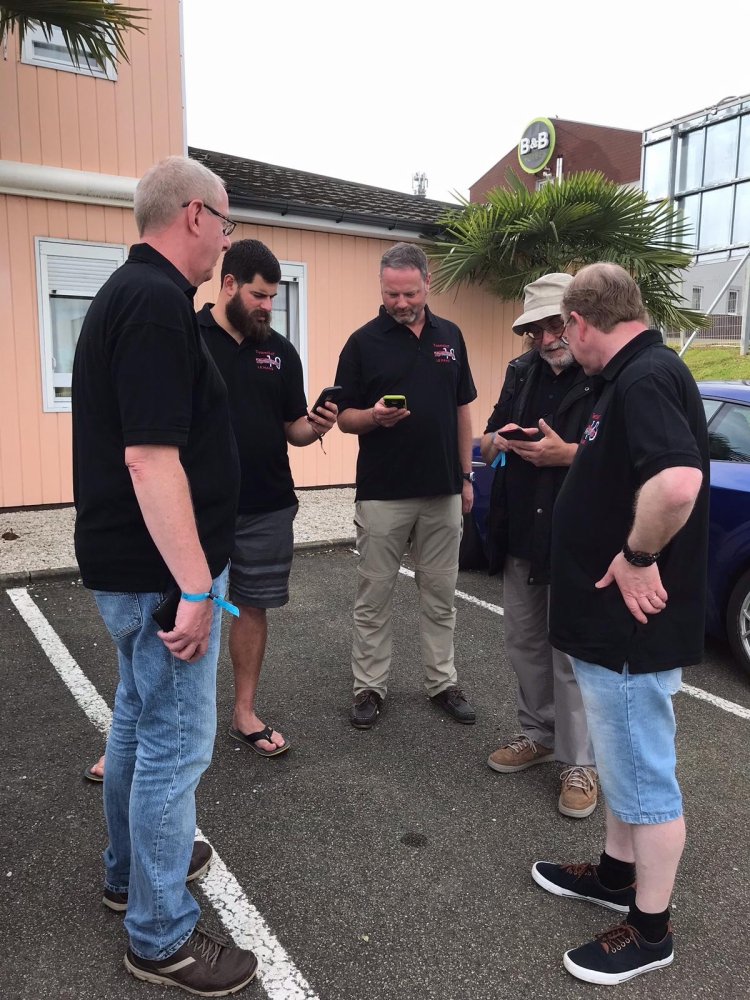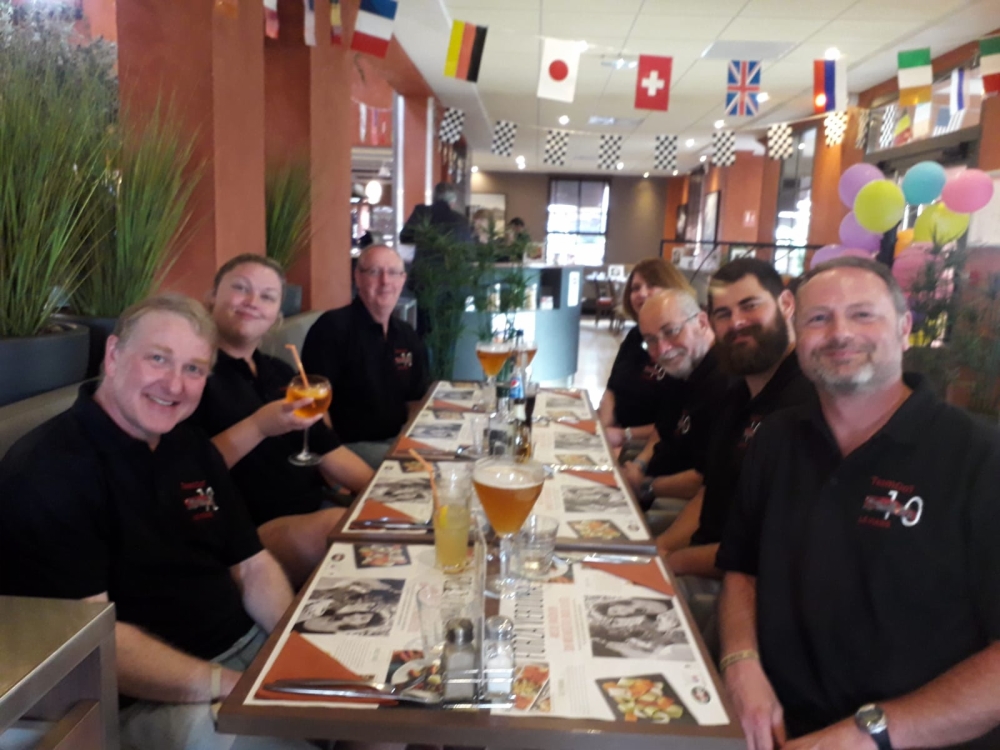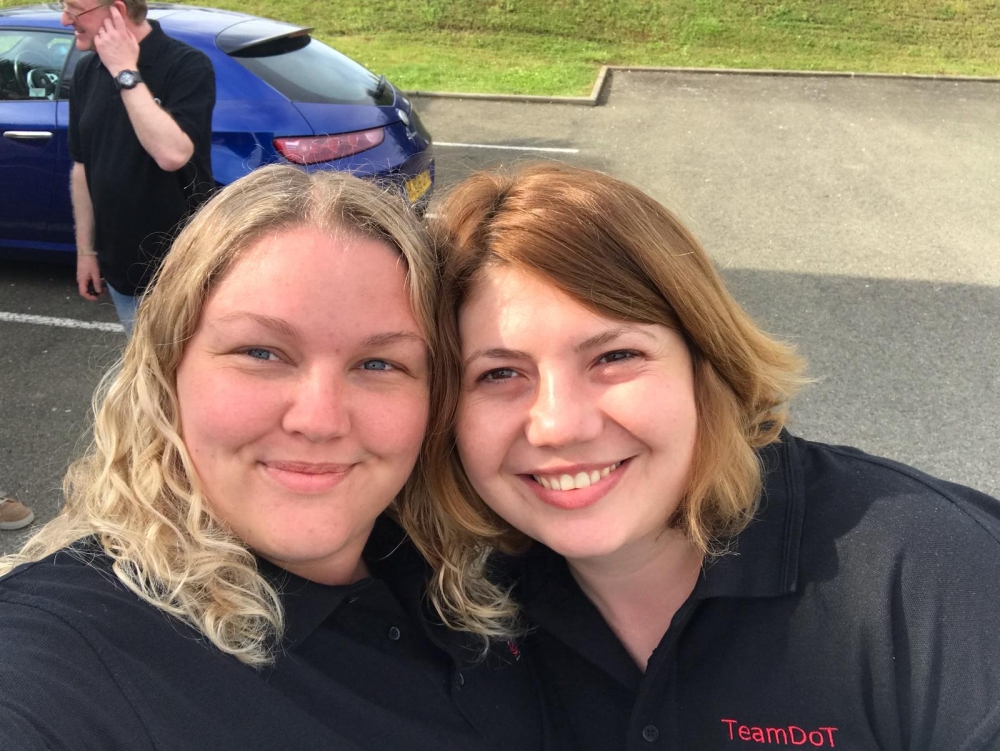 It was Friday evening of course and with little or no sleep in prospect for Saturday night, we had gone out to eat early and were back at then hotel just before 9 pm for a very important nights sleep.
1
01
02
03
04
05
06
07
08
09
10
11
12
13
14
15
16
17
18
19
20
21
22
23