Le Mans 2019 - Ayse's Story
Page 13 - Saturday 15th June
' Back in T34 - Final Preparations '
We left the Tenths meeting around 12.45 for the walk through the Village and on down along the back of the paddock and finally into the Pits Grandstand (T34). The climb up the steps at the back of the stand was just as hard work as I remembered it to be but soon we were into our seats in the front row. It was great to be back in the stand again for the start of a Le Mans race with that fantastic uninterrupted view along the straight where the team personnel were beginning to line the cars up according to their qualifying positions. We could see immediately that James F and Ramona had made it as they were already in their seats in the front row of T17.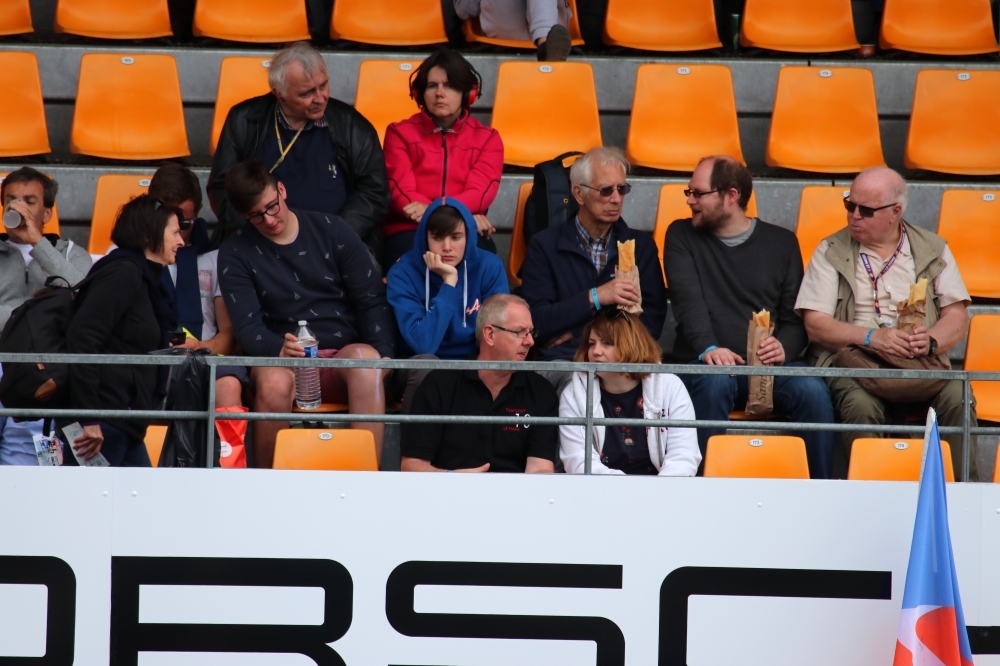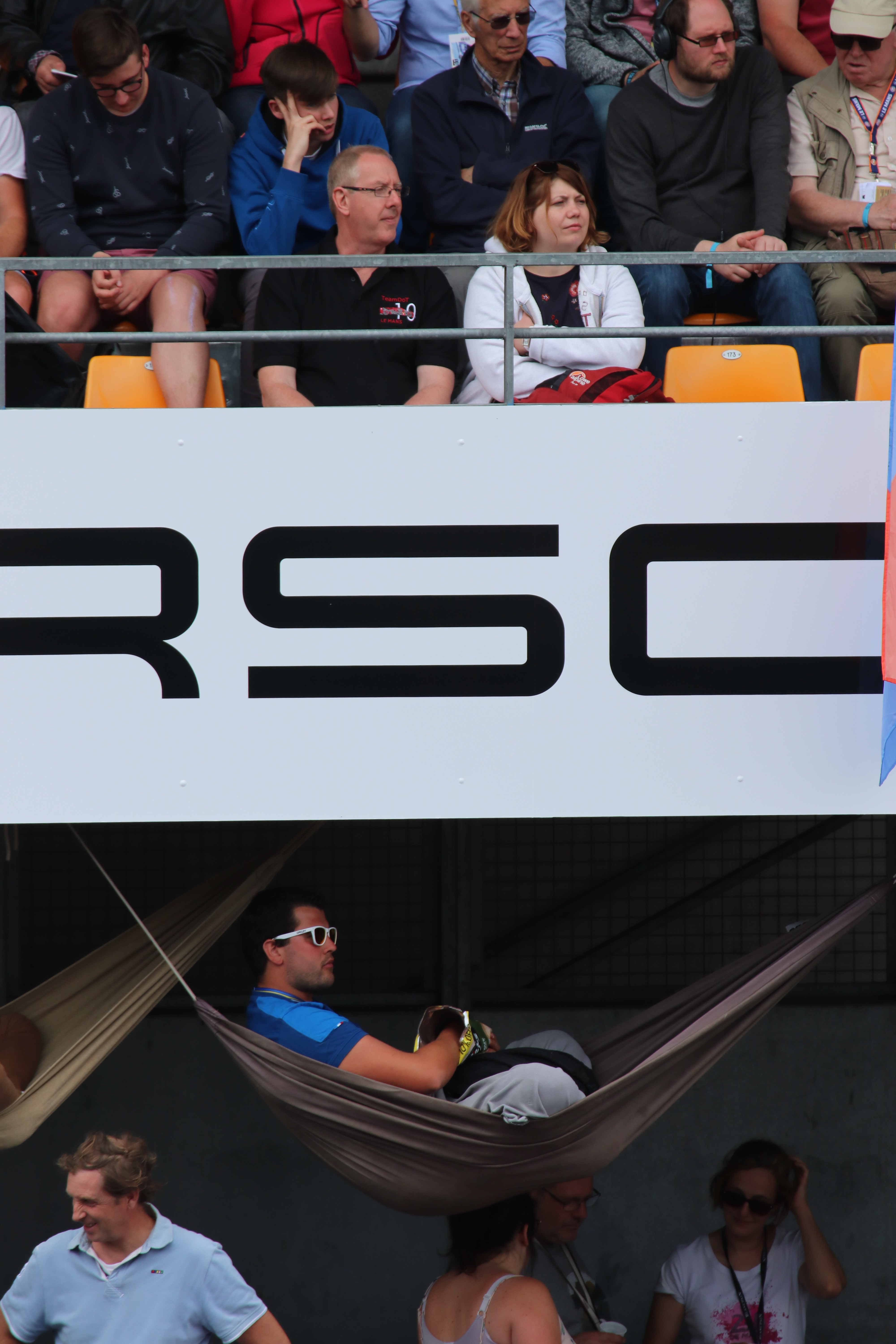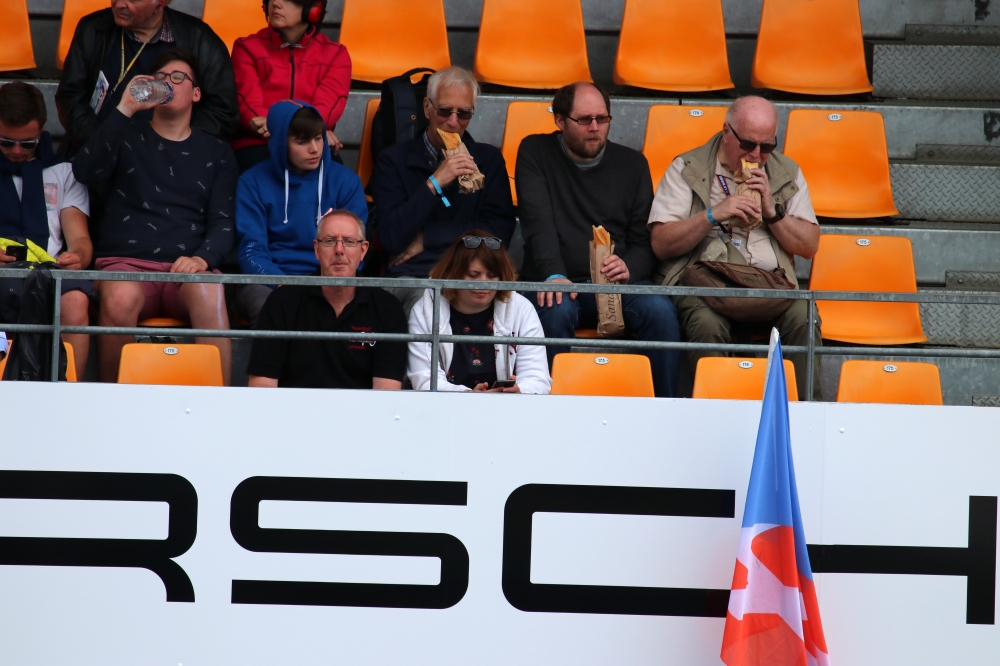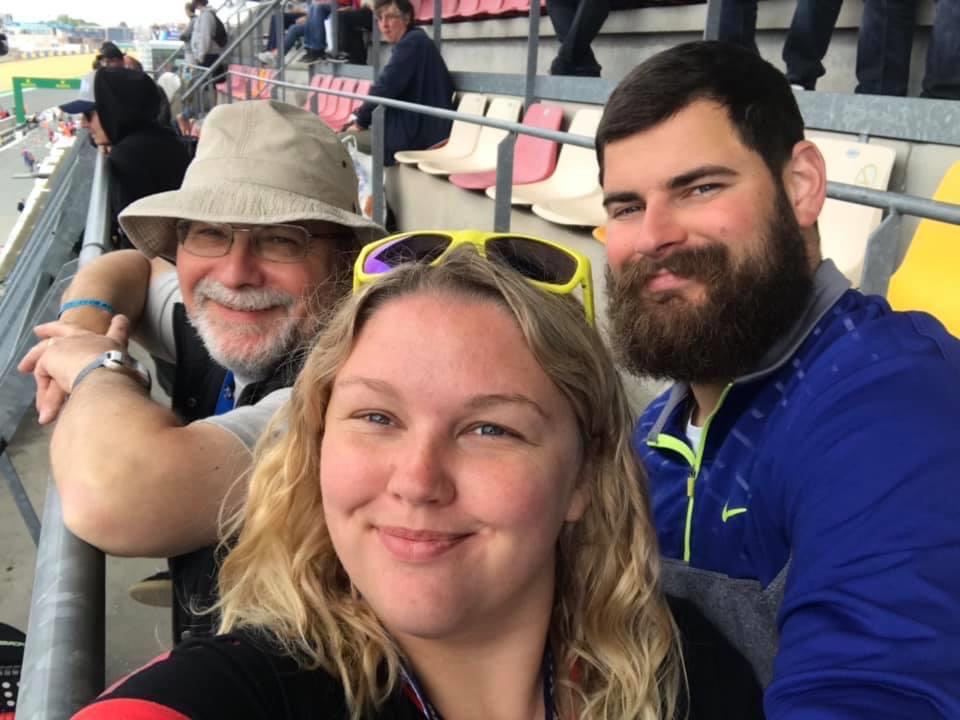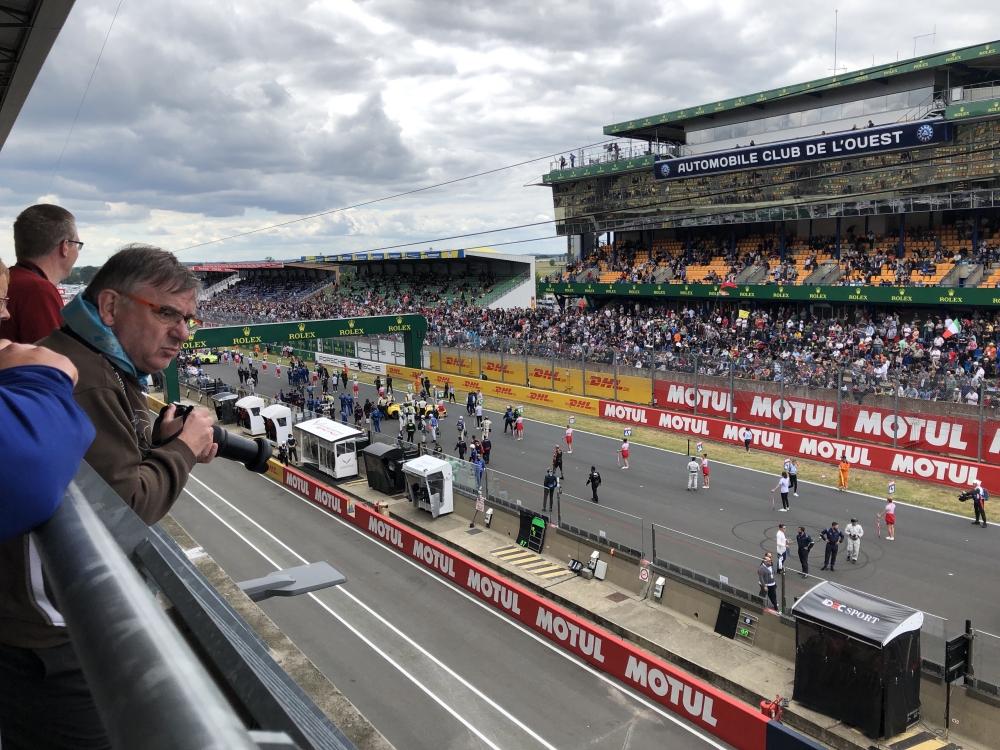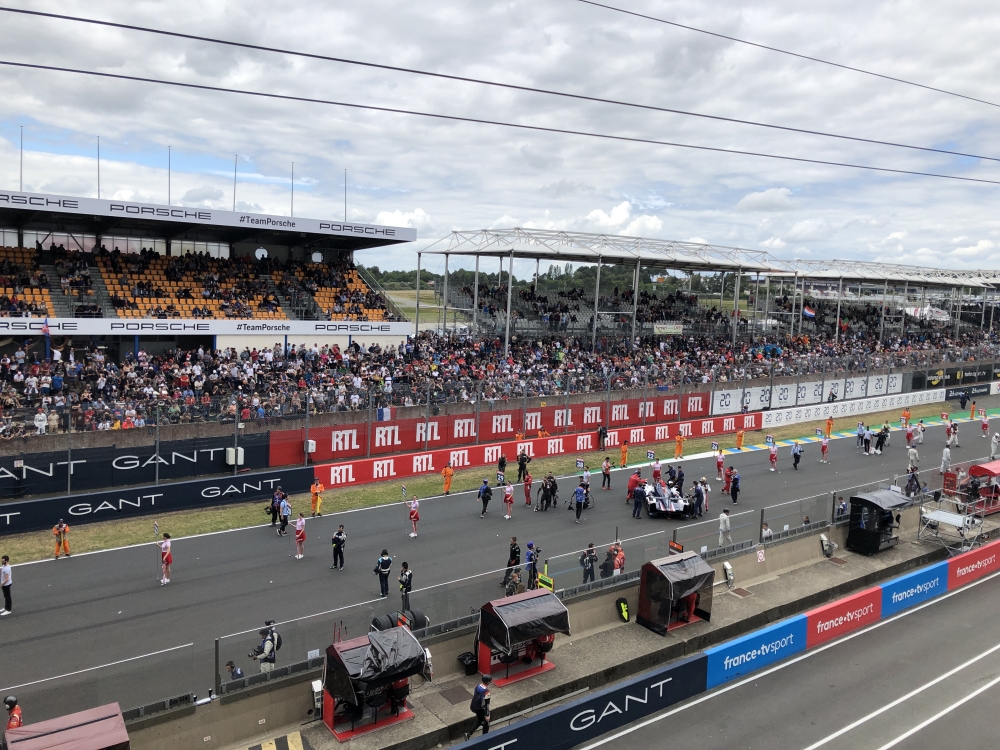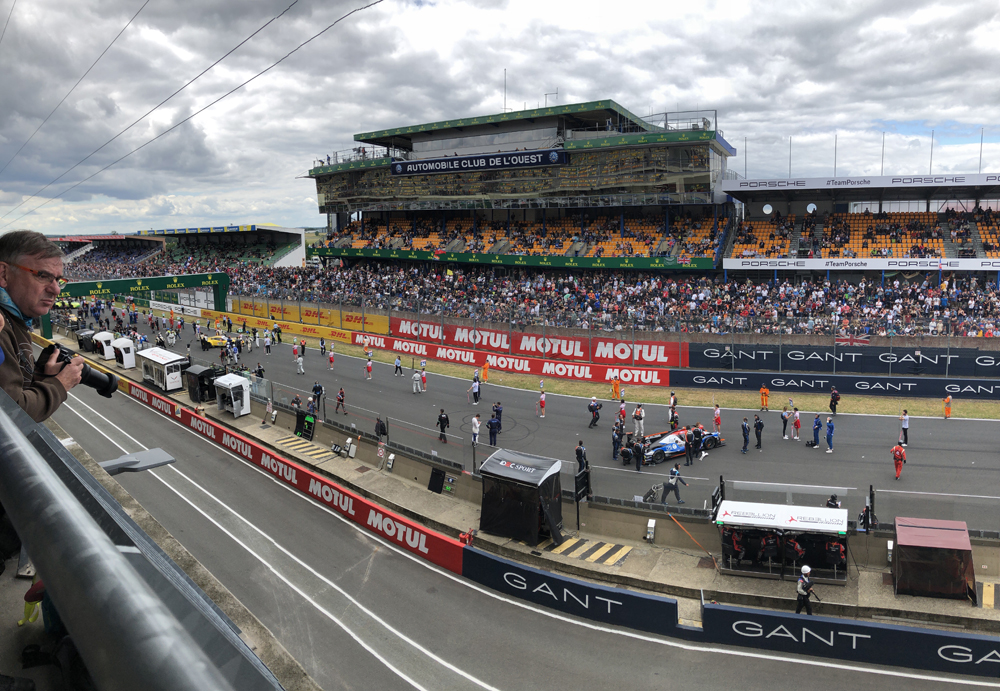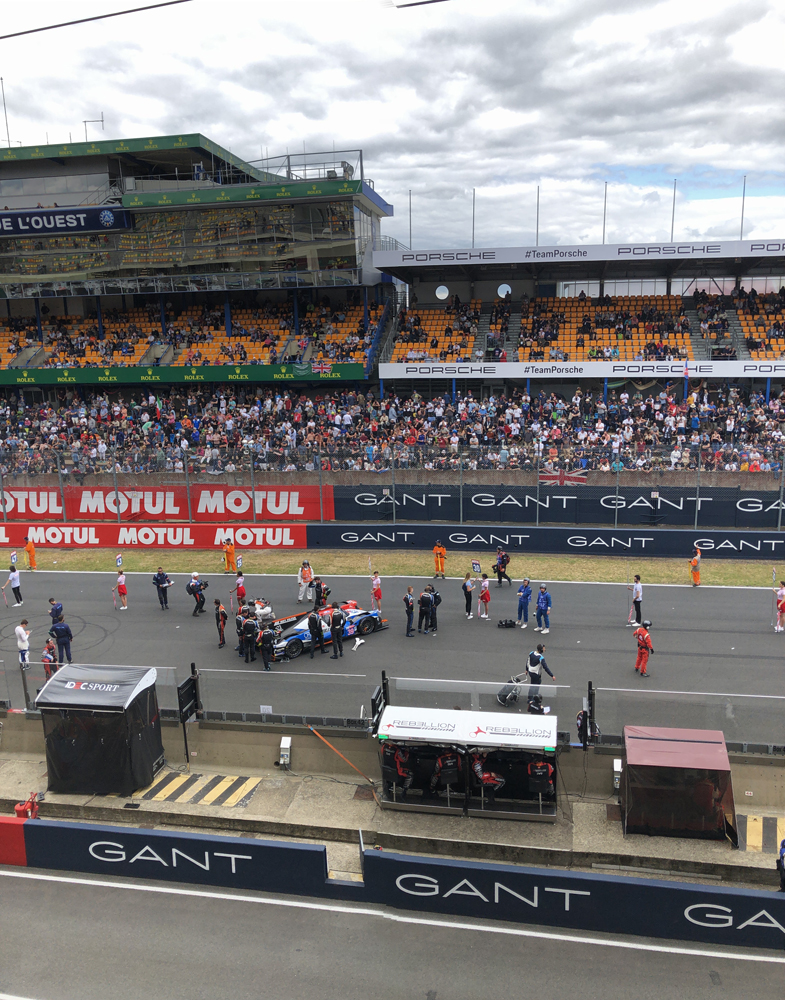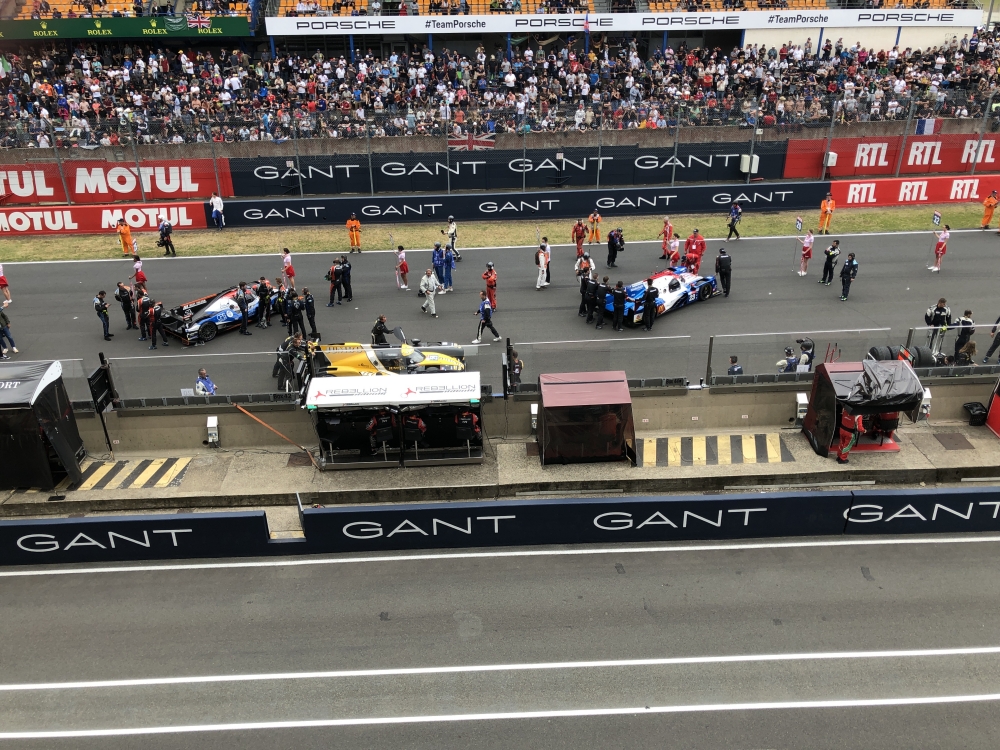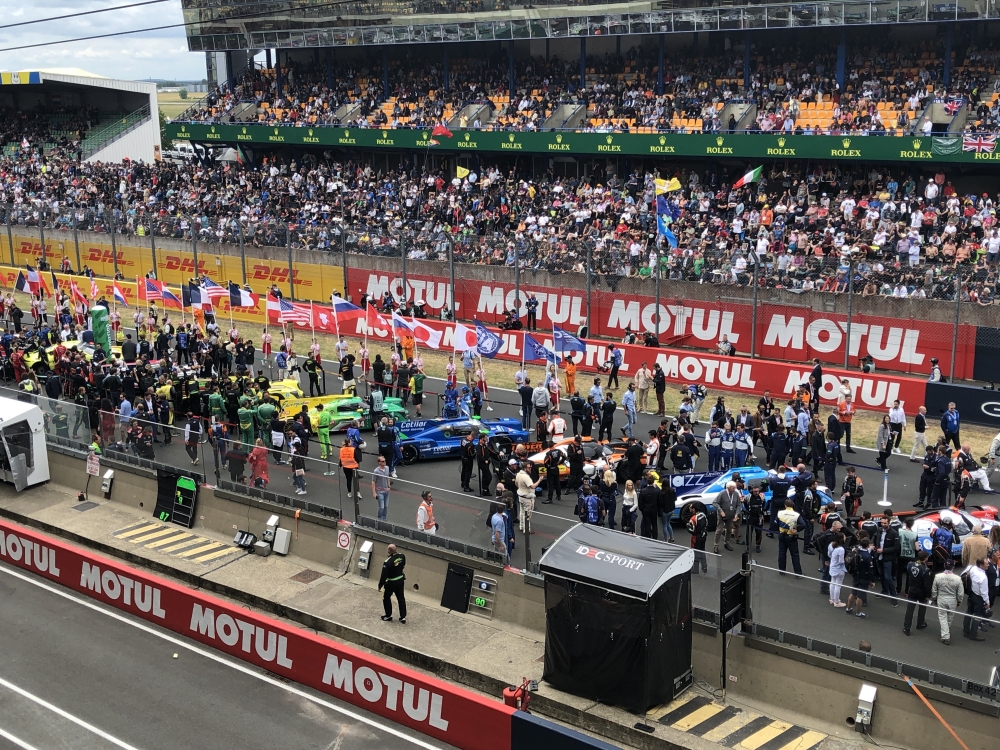 It was a hive of activity down in the pitlane and on the track in front of us as the drivers did their final preparations. Before long, some of the long-standing traditions were played out as Princess Charlene from Neighbours (or was it Monaco?) arrived to do the flag-waving honours, having been fortunate enough to get a lap of the circuit with Frankie Castellacci. The starting flag was delivered as always by helicopter in fine fashion by the French military. Then shortly before the start of the race the Patrouille Acrobatique de France (the aerobatics demonstration team of the French Air Force) performed their annual fly-past with thousands of eyes and camera lenses pointing skywards. Great stuff!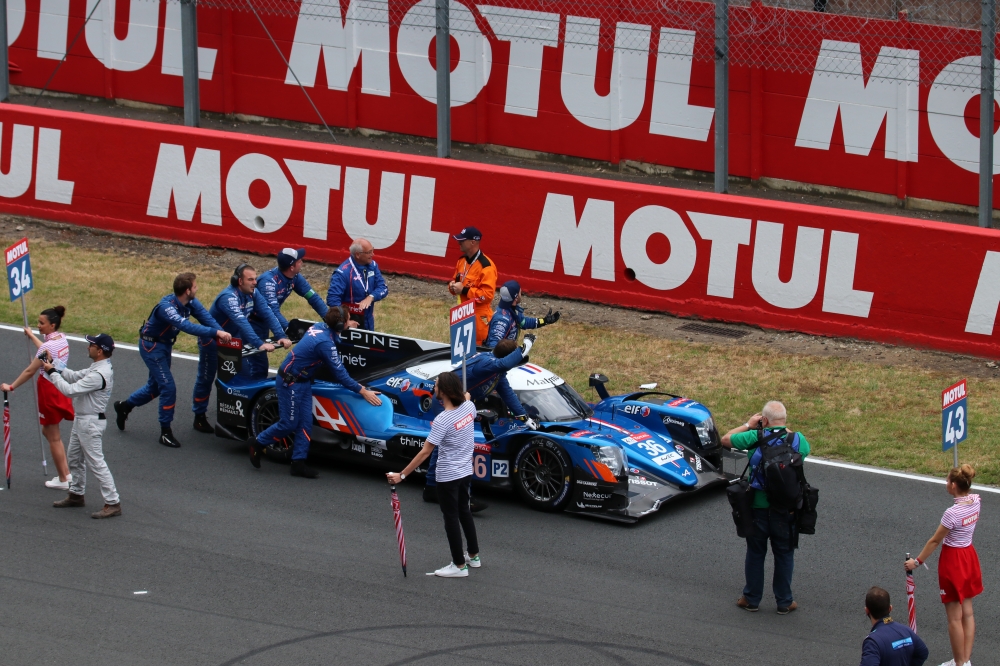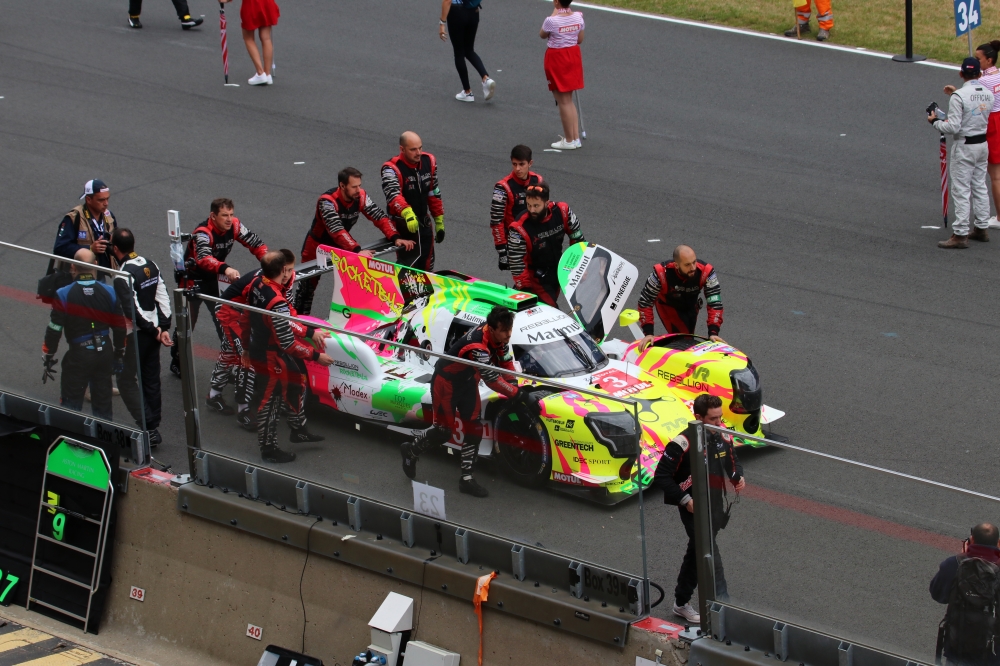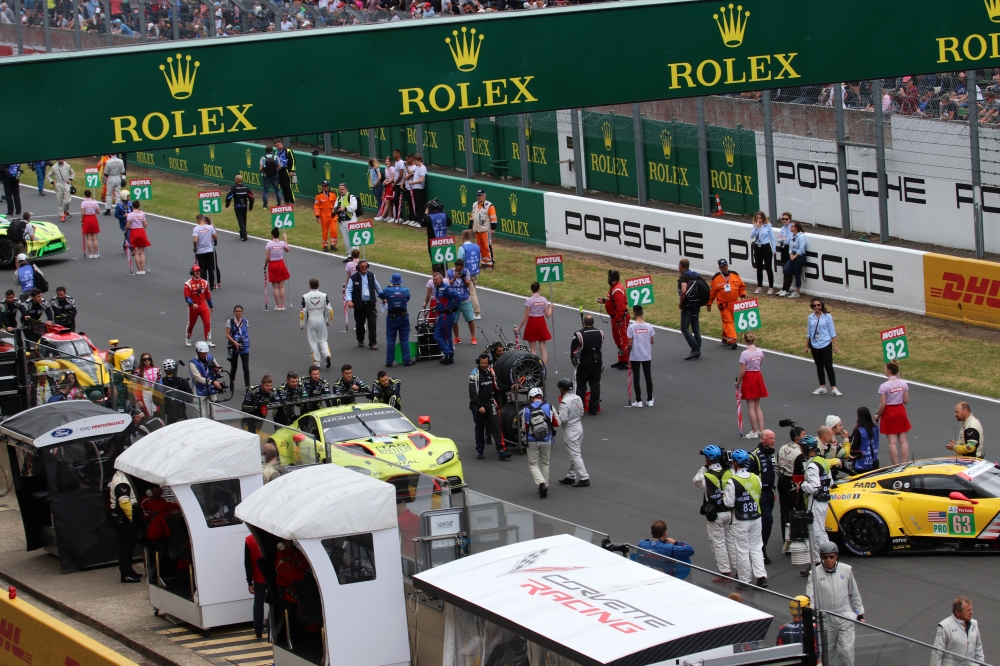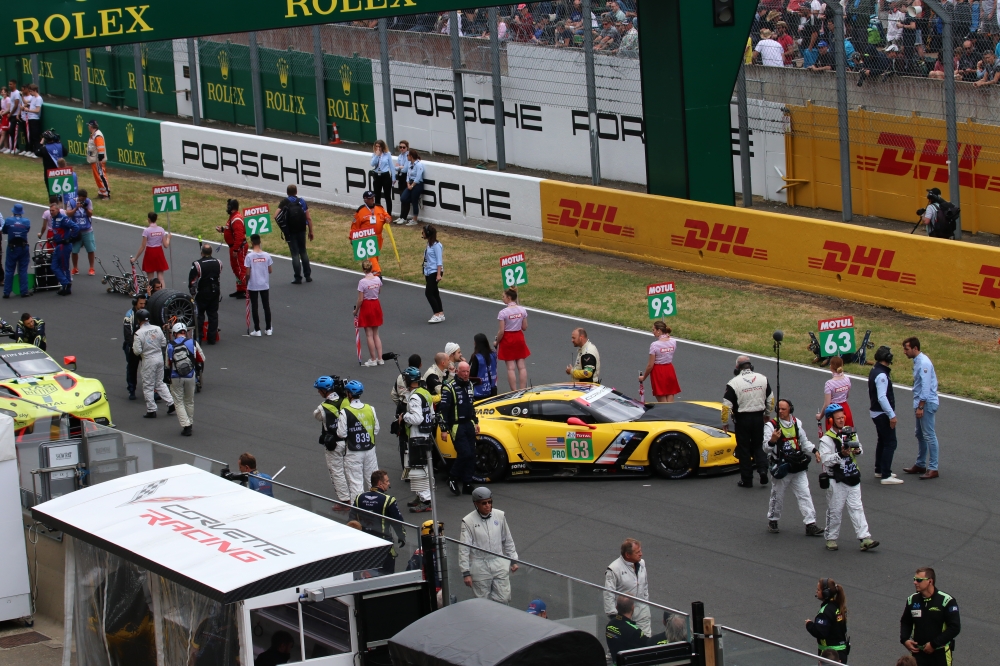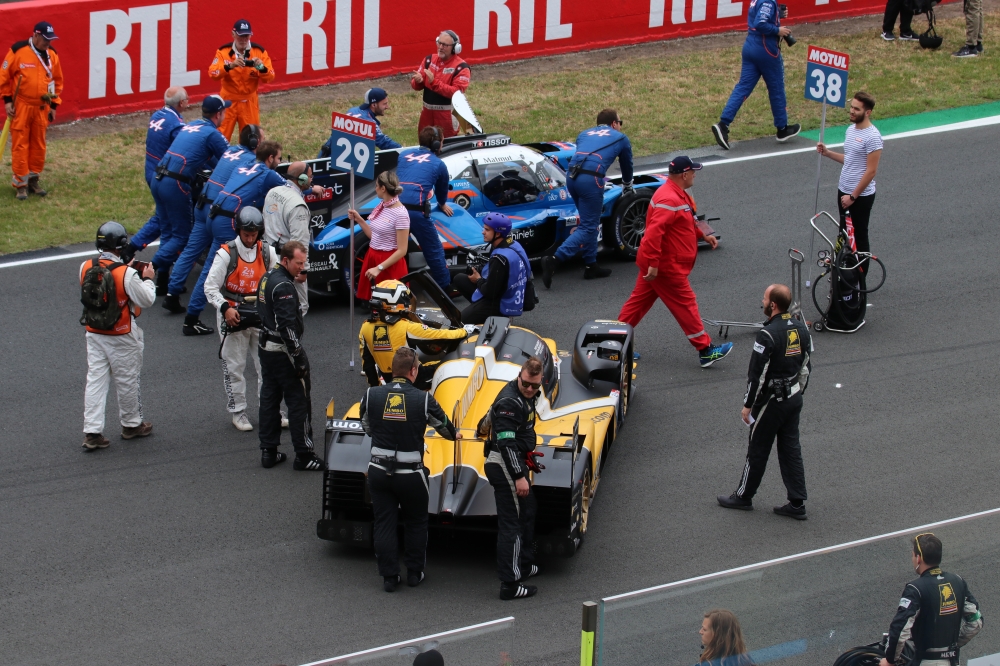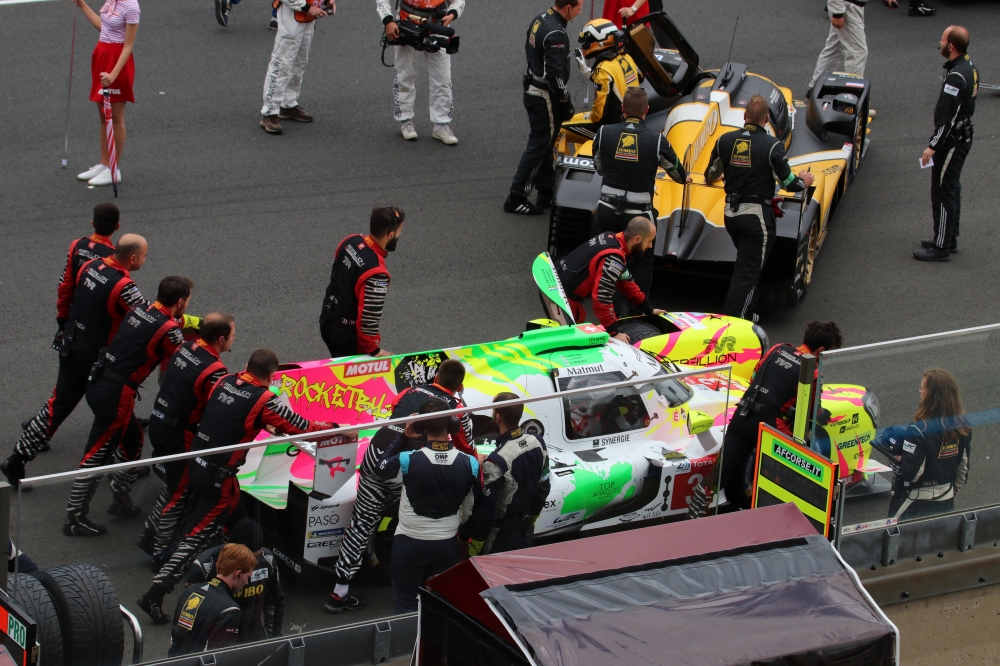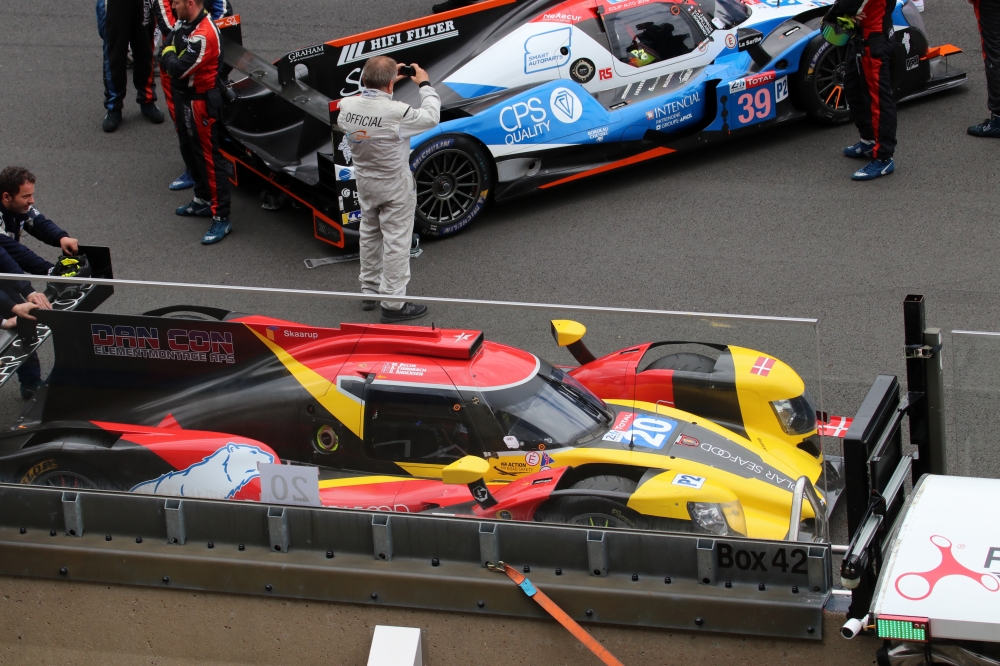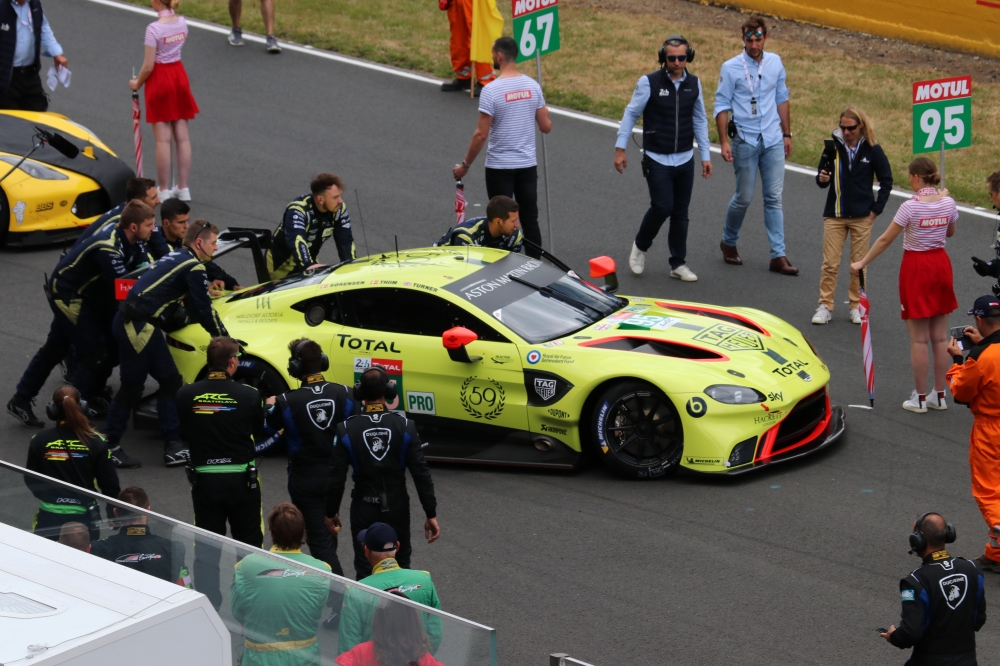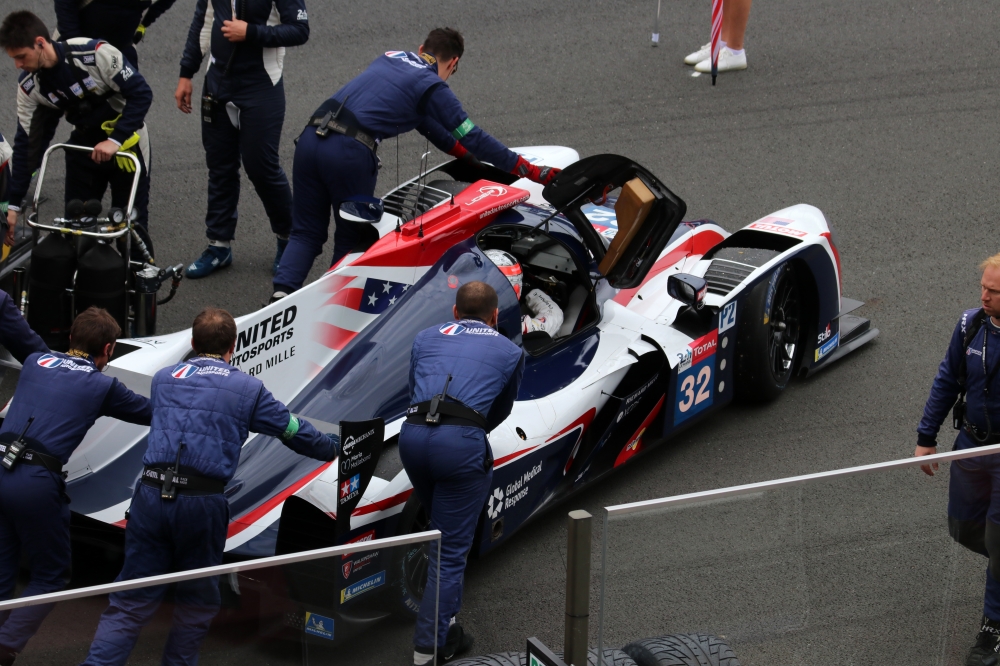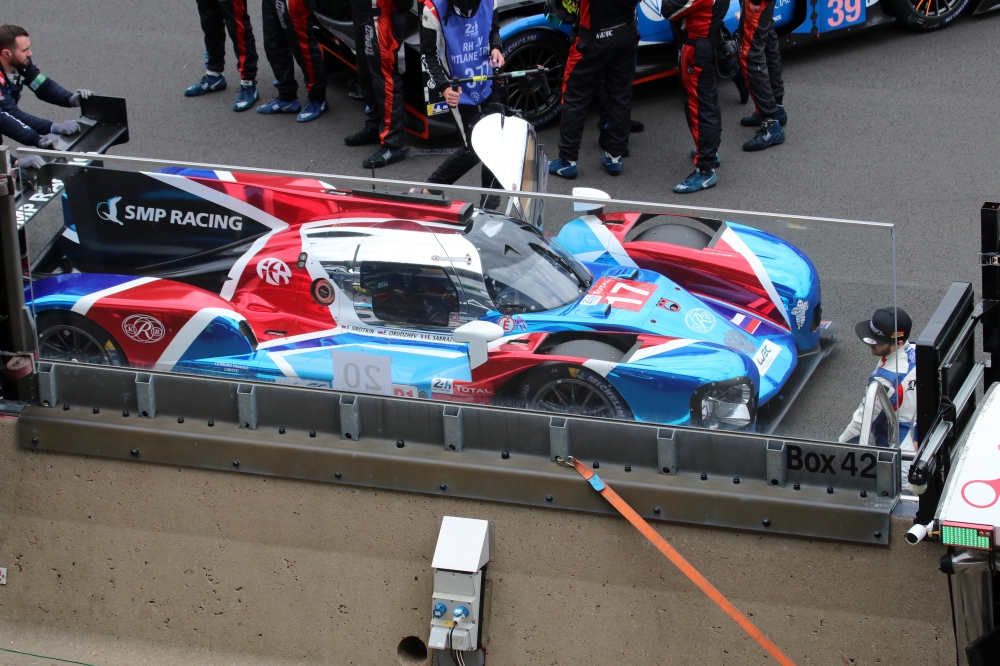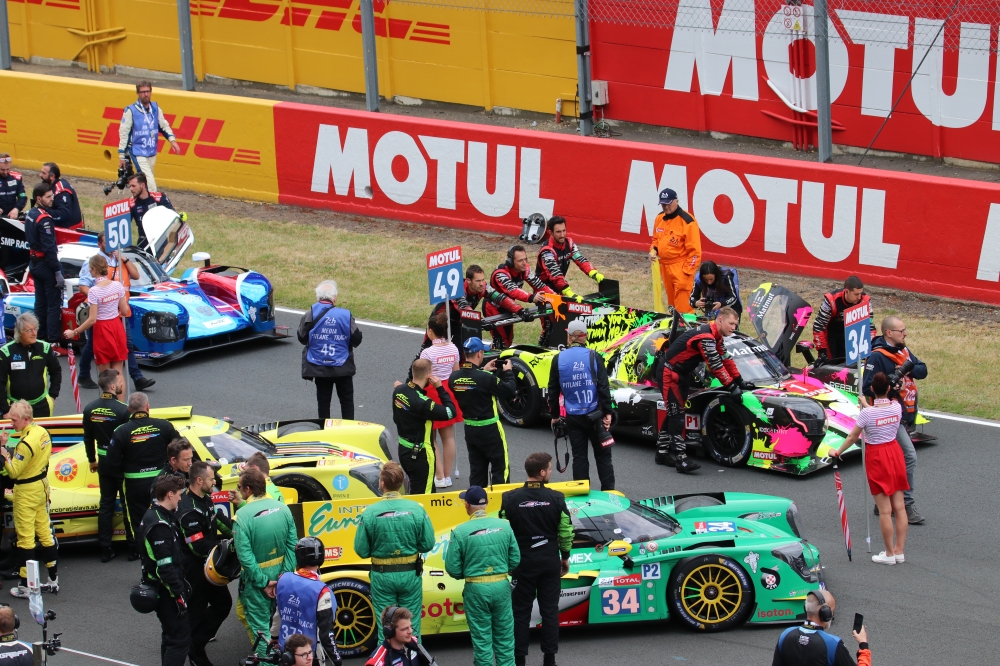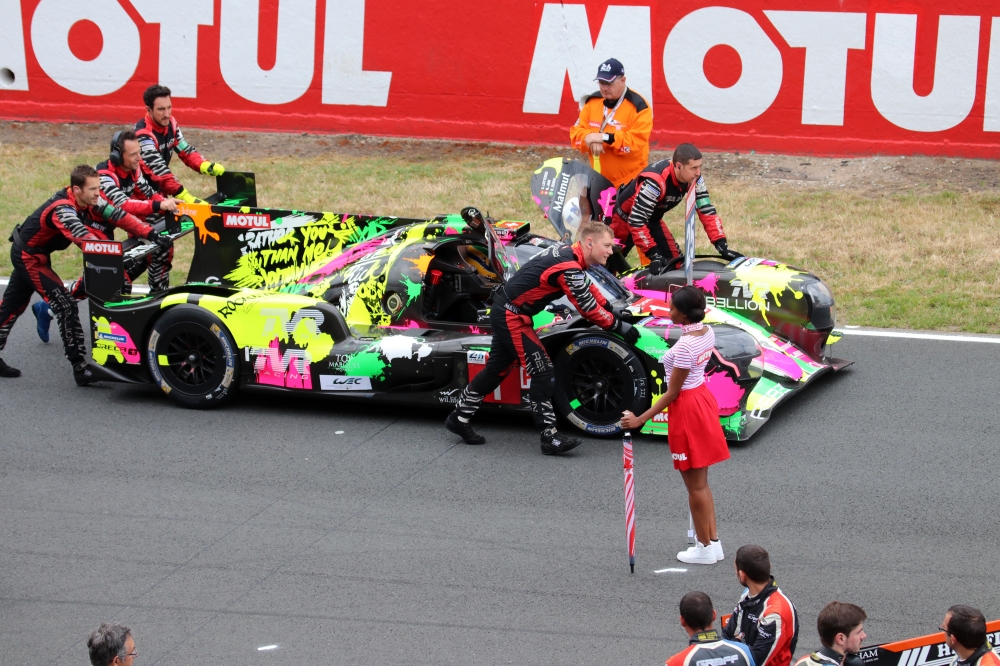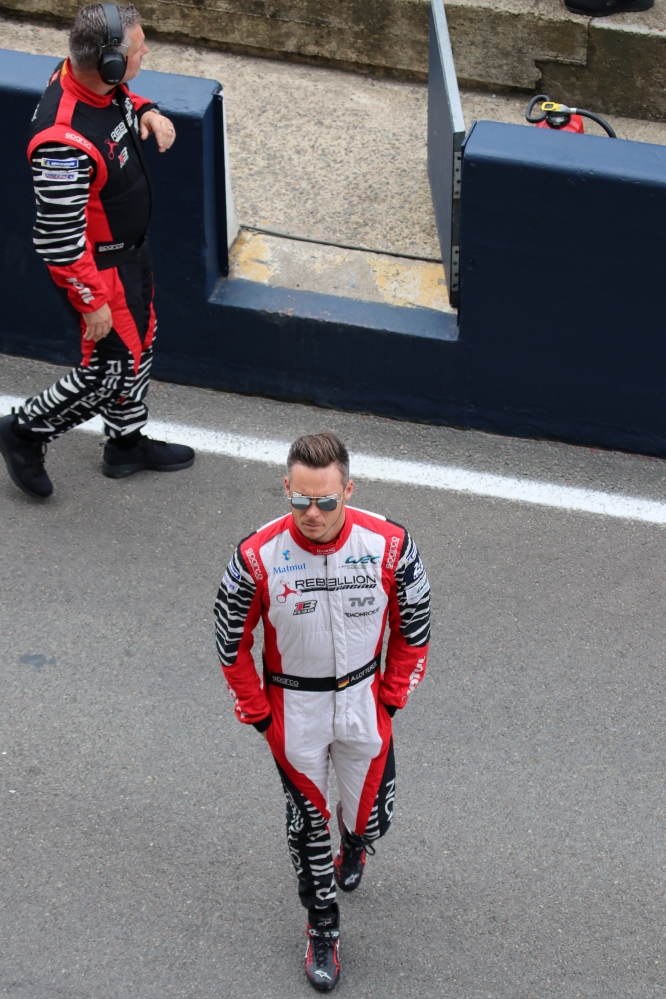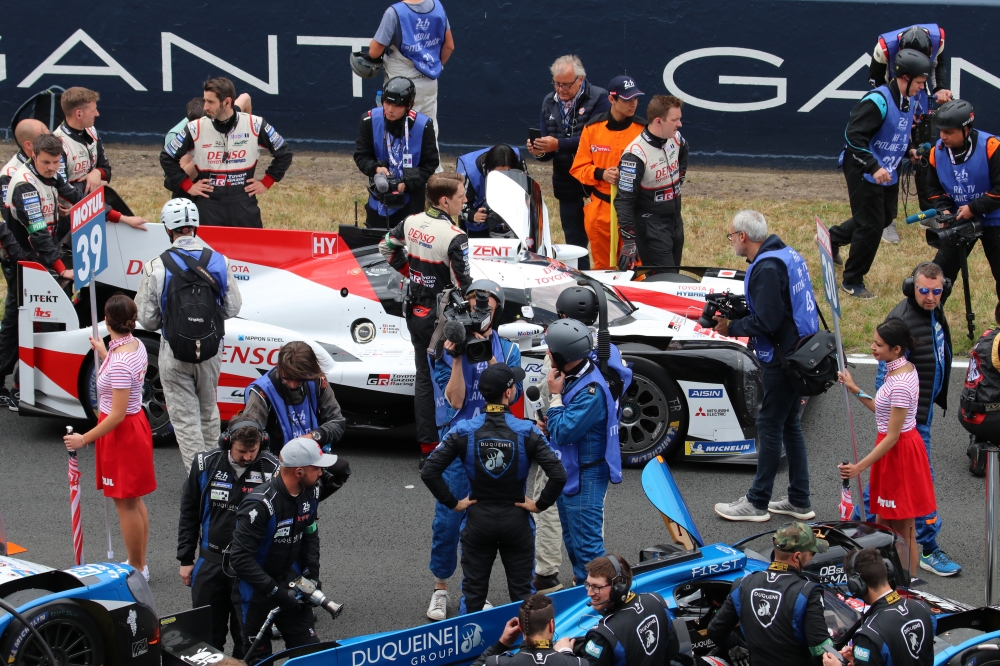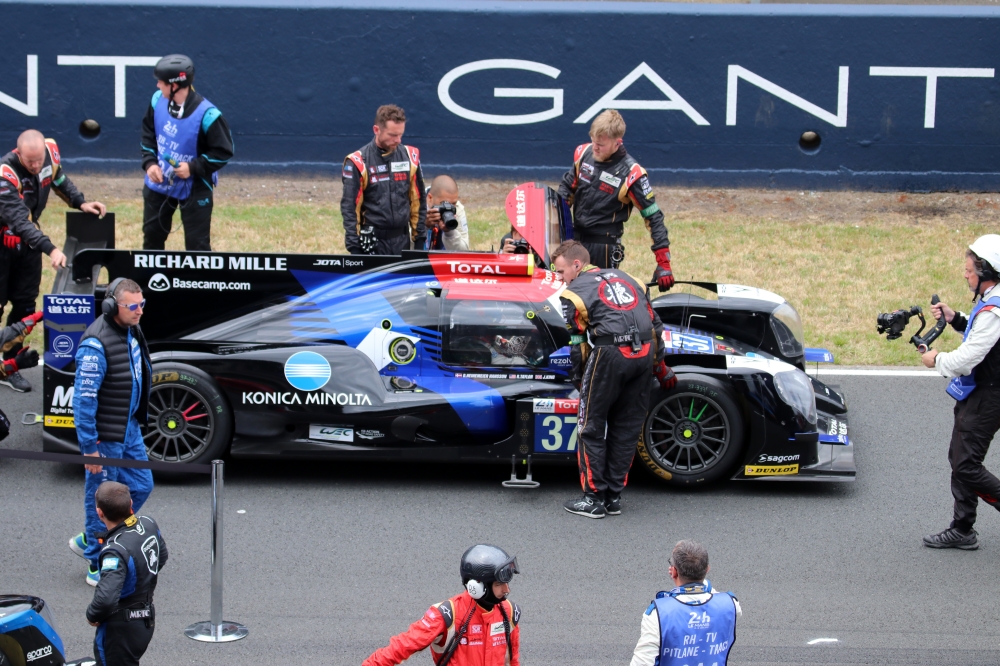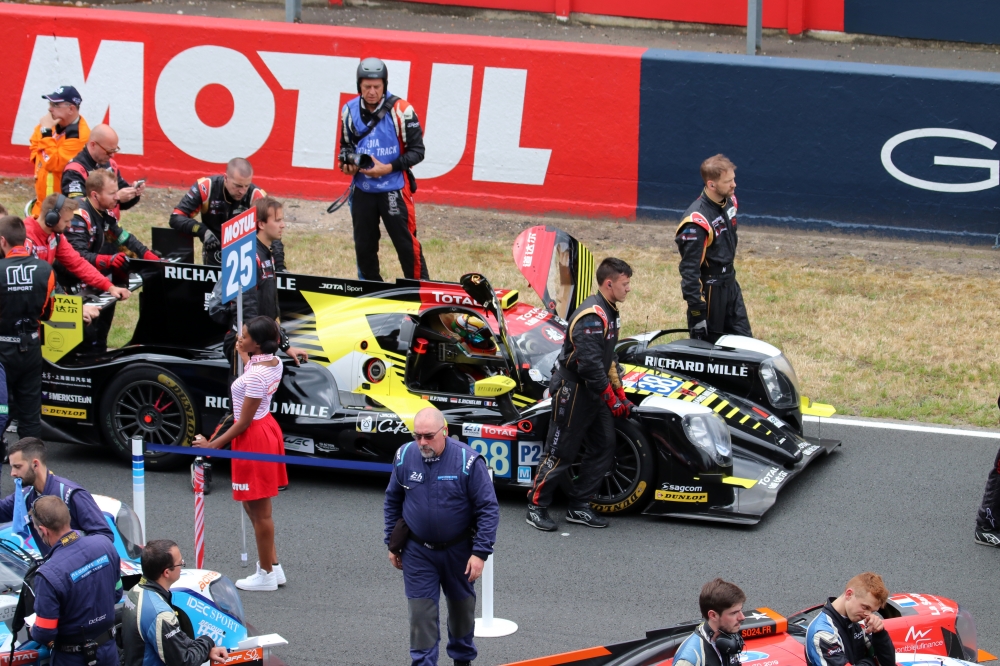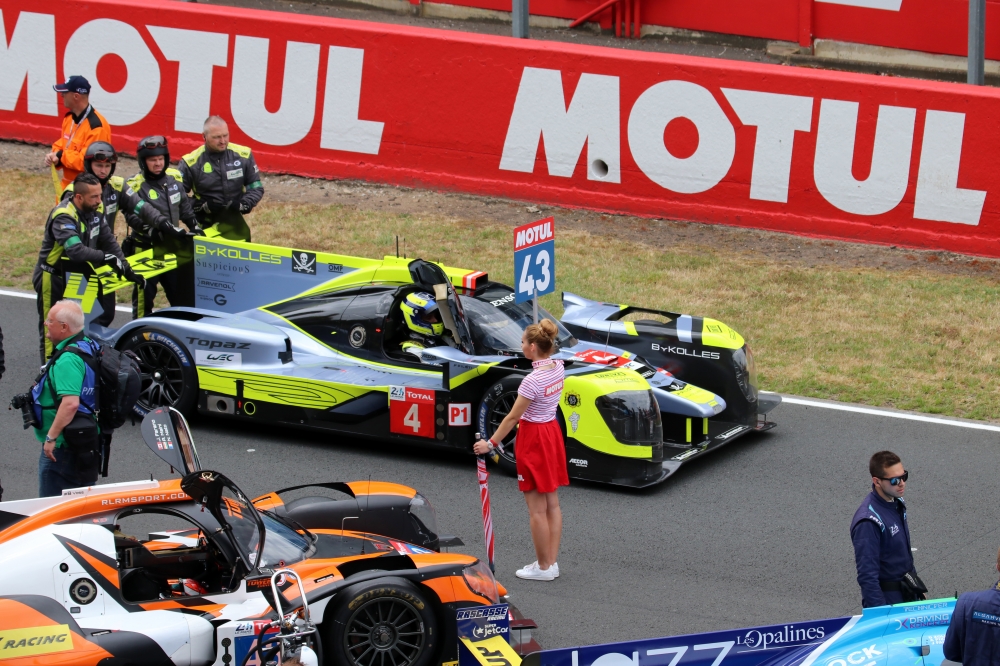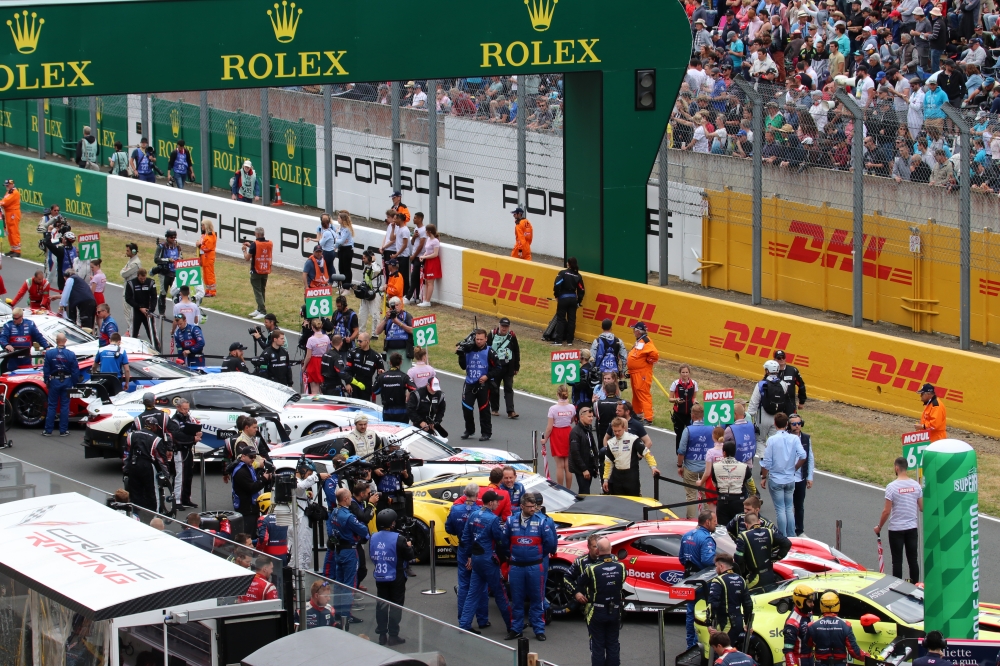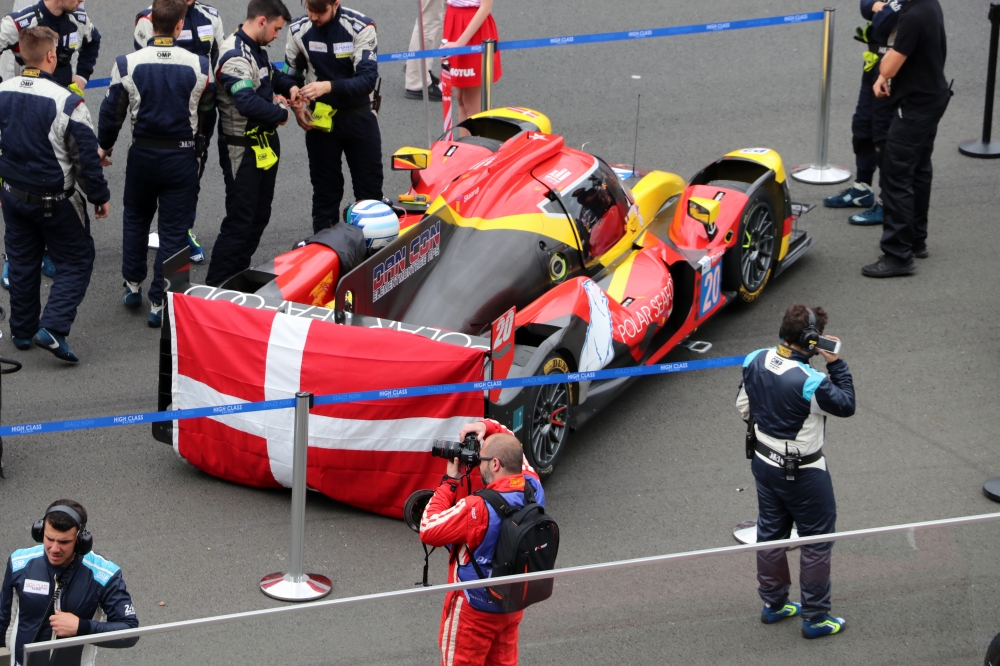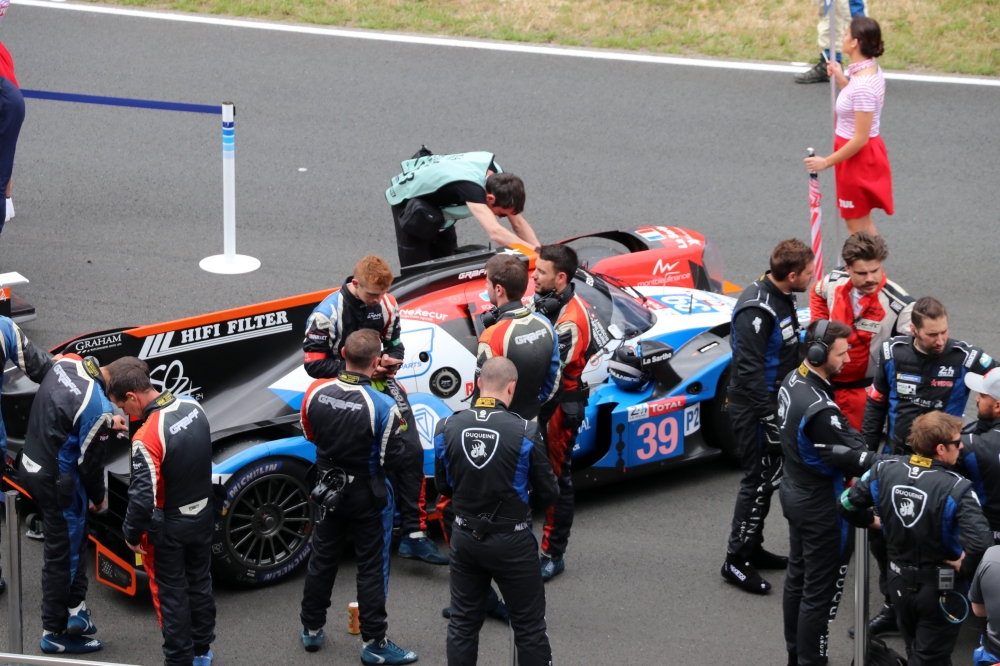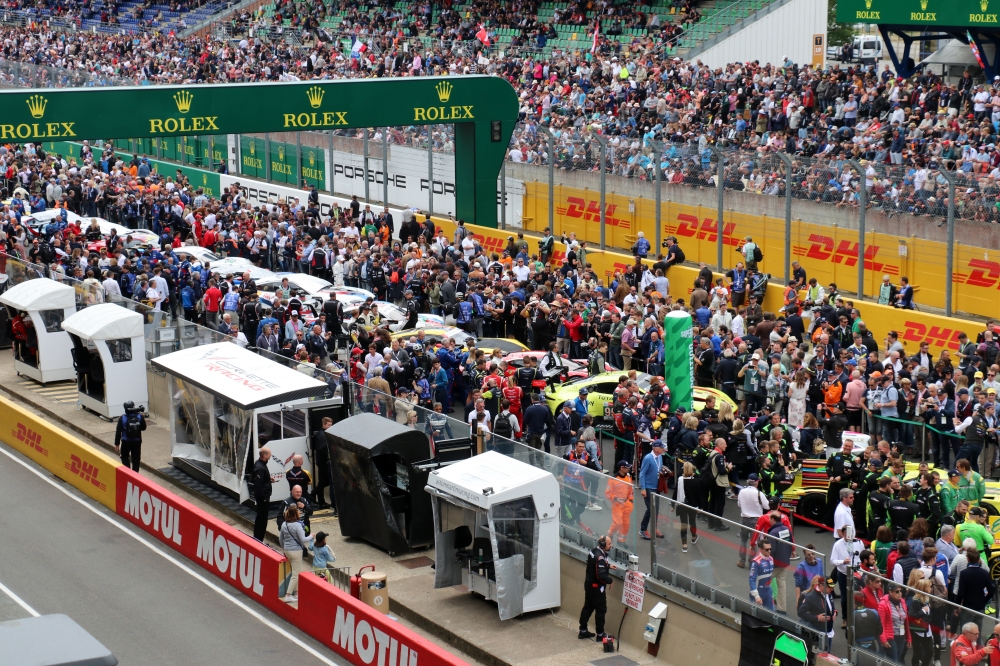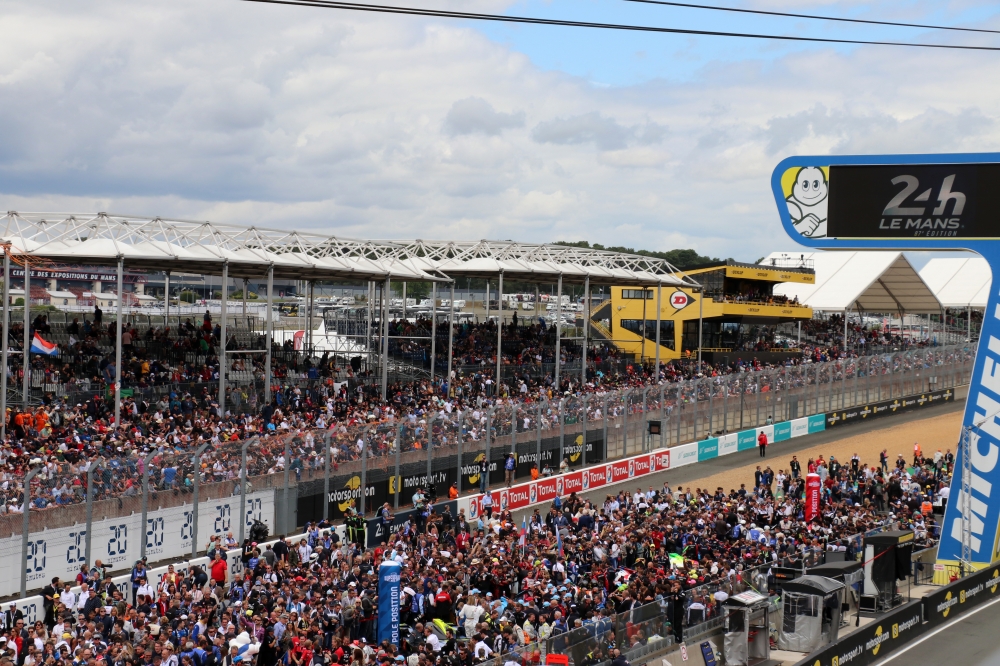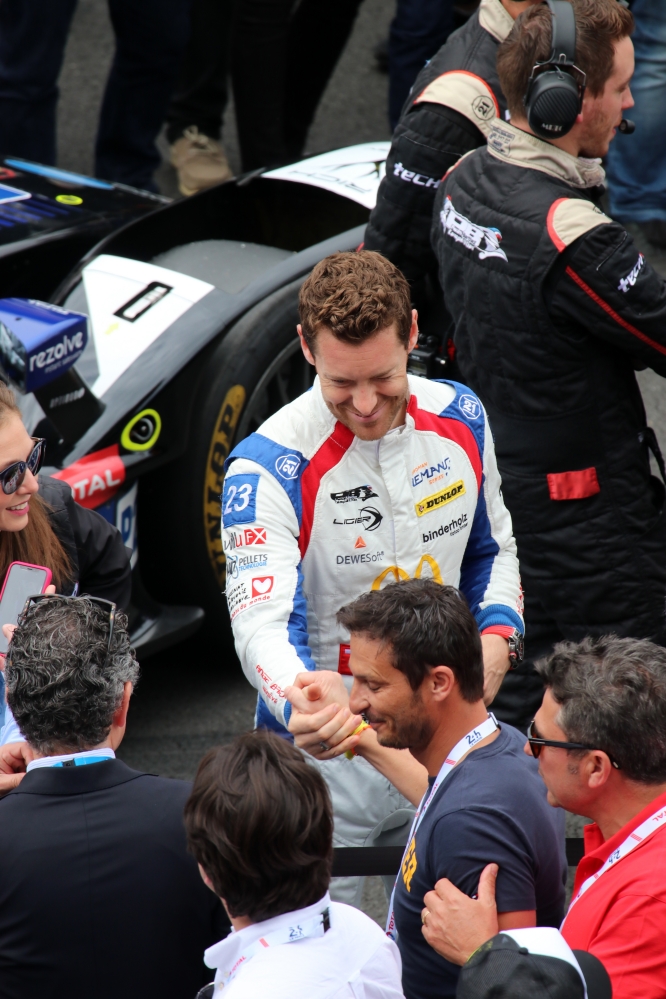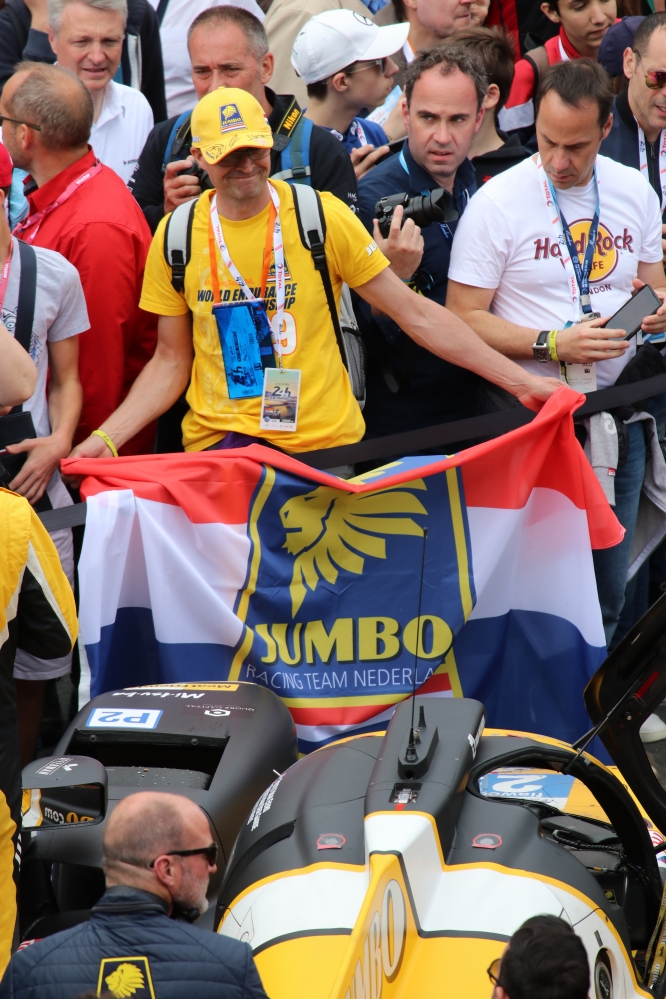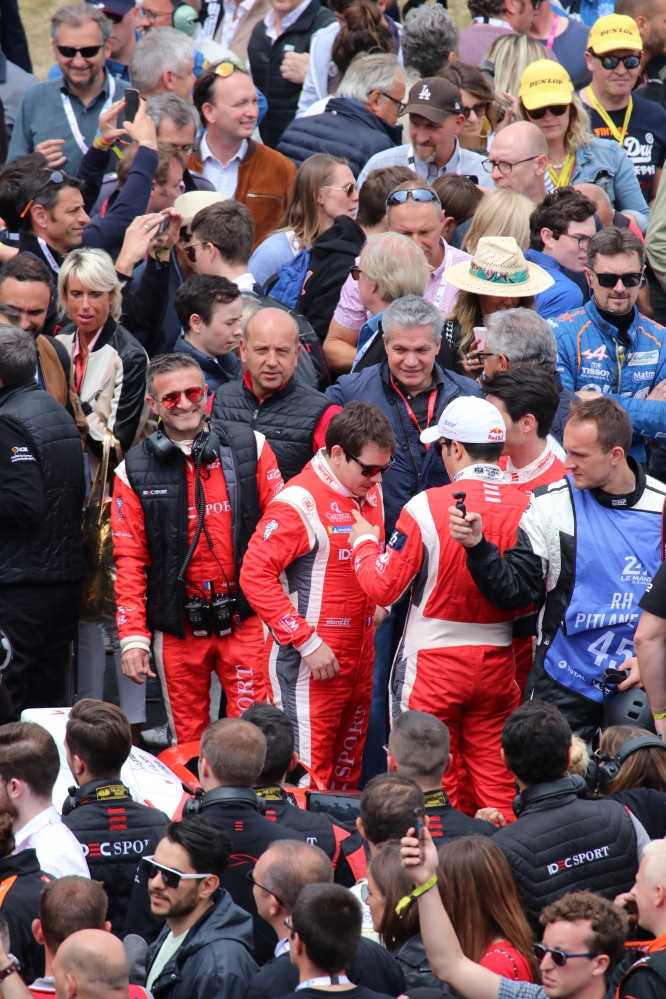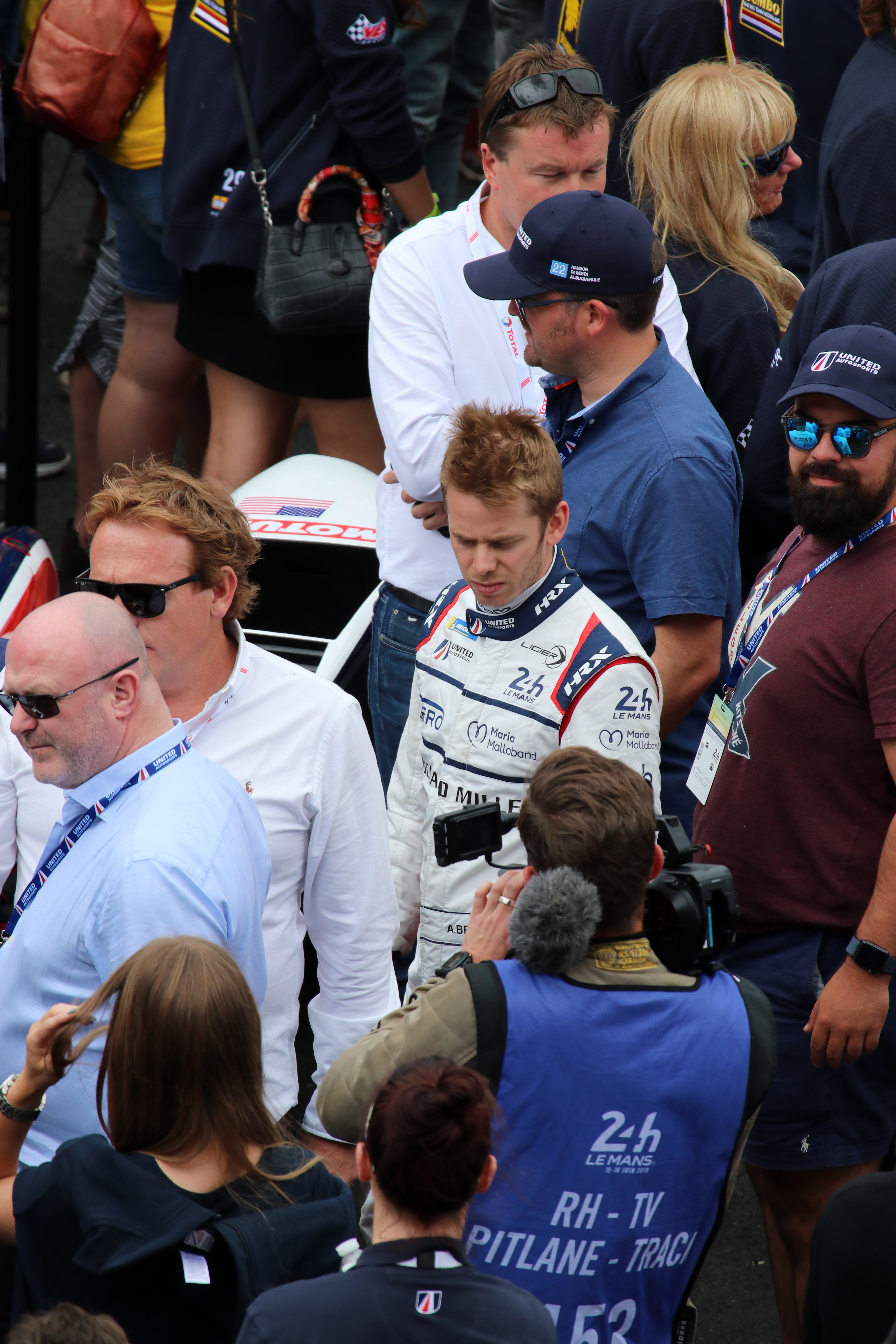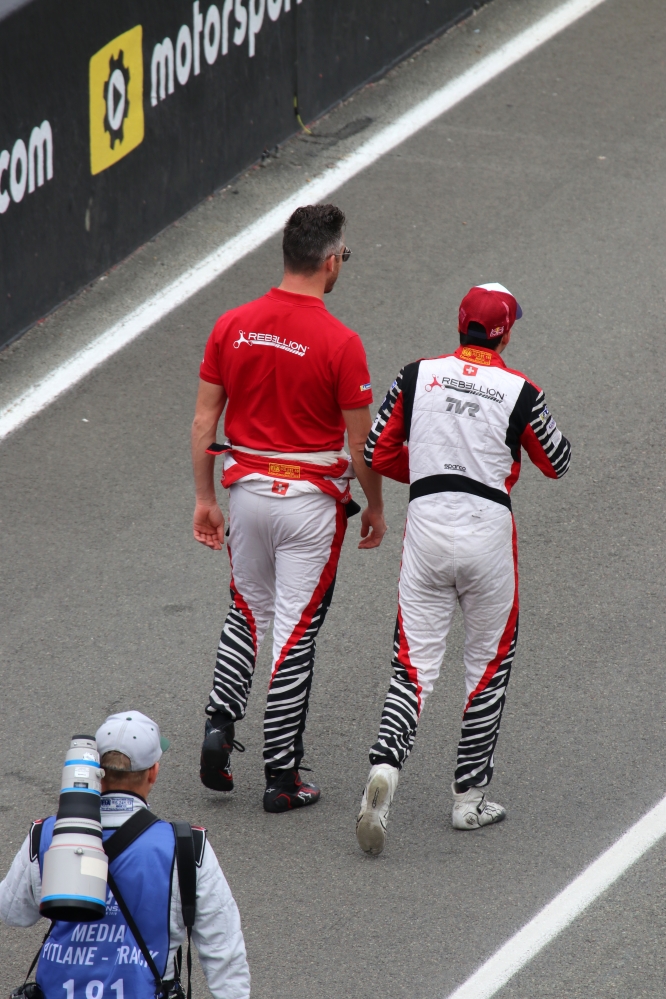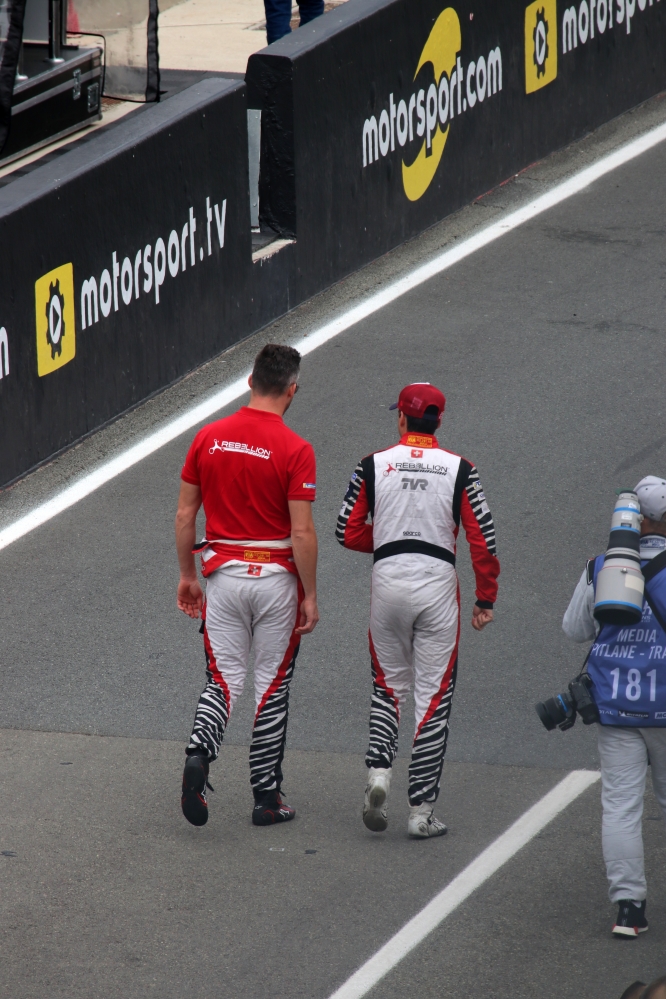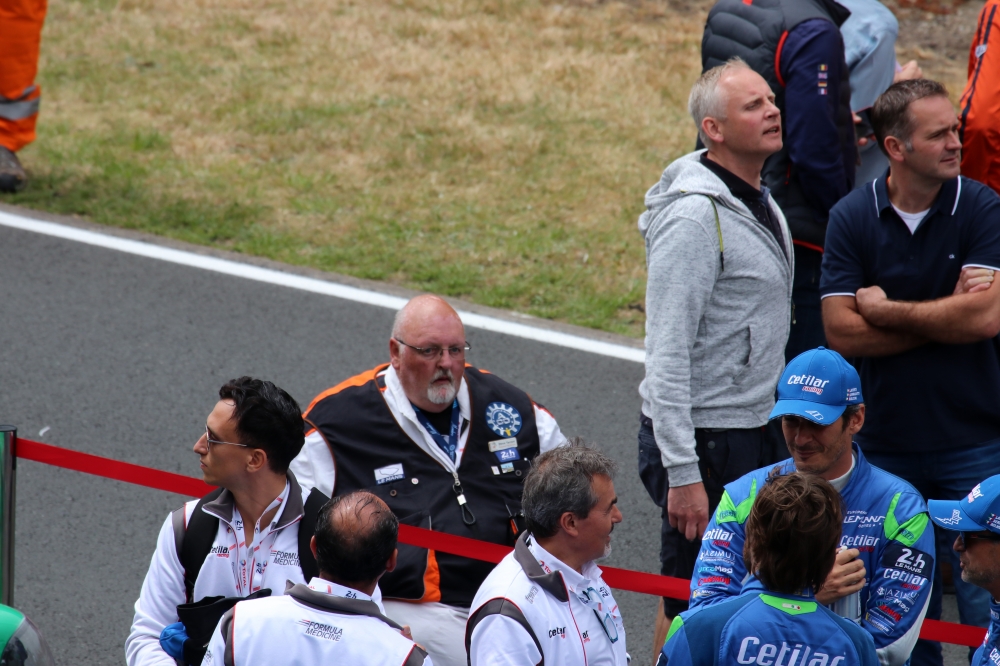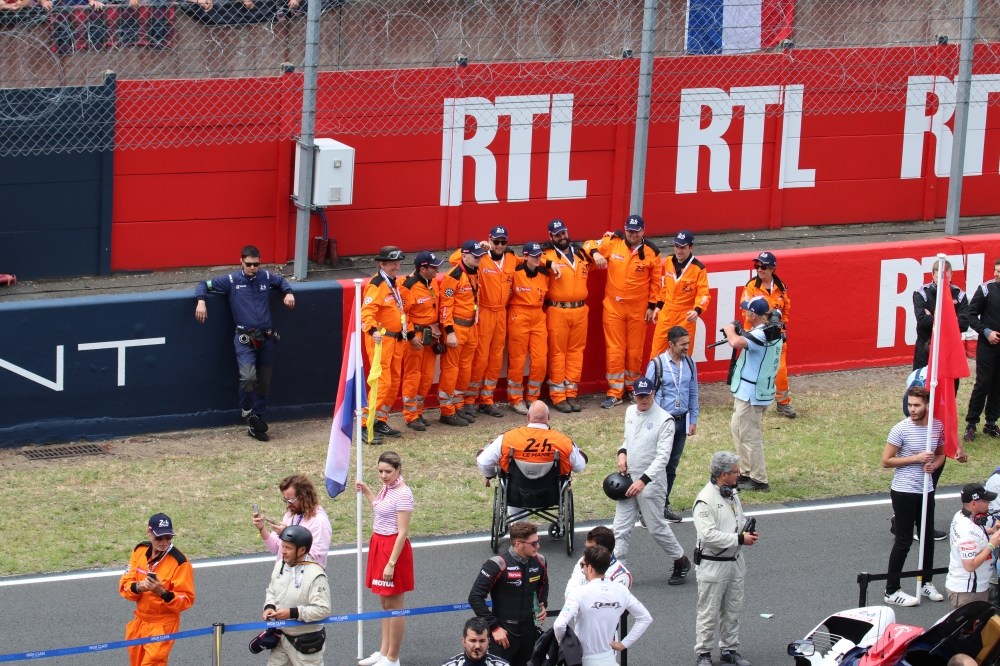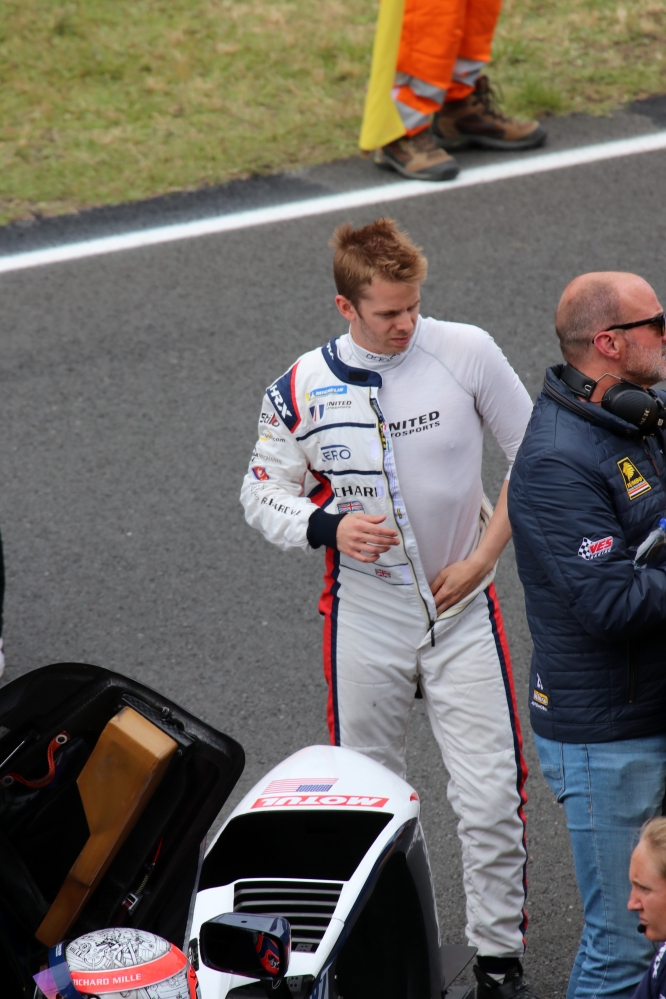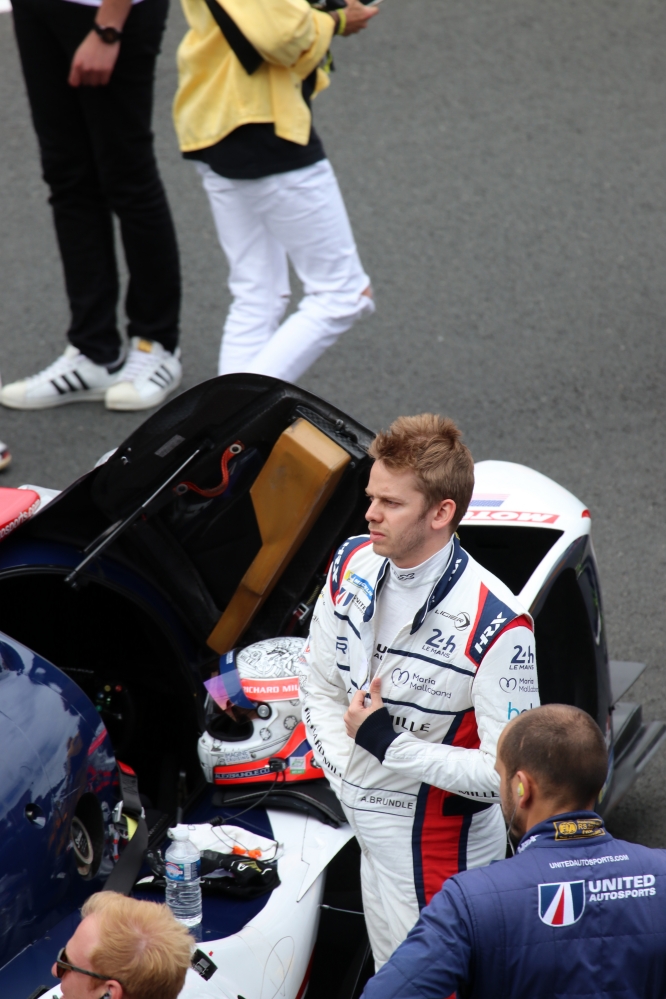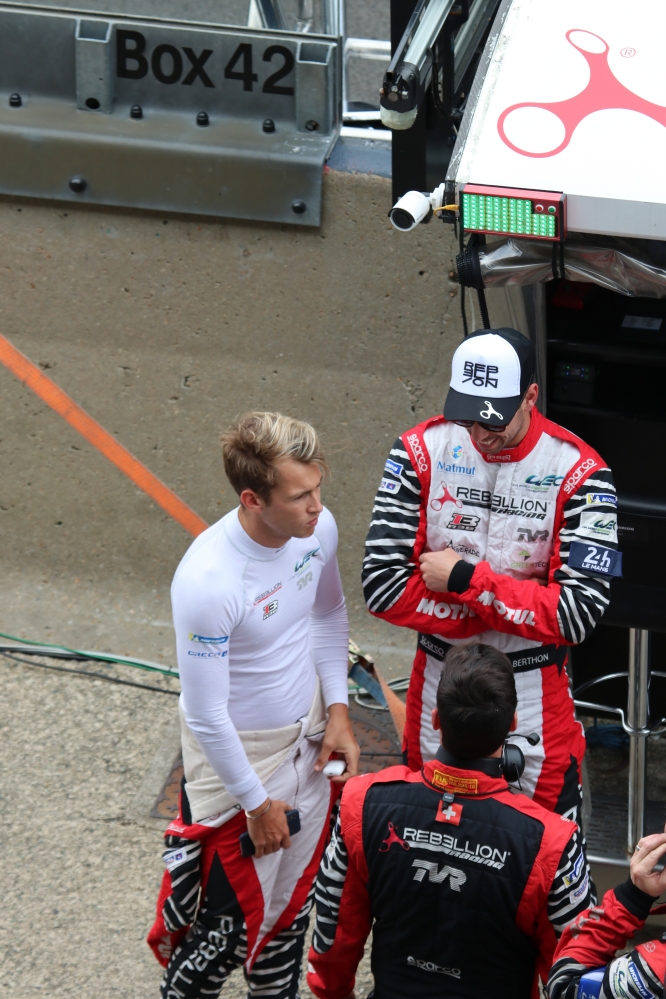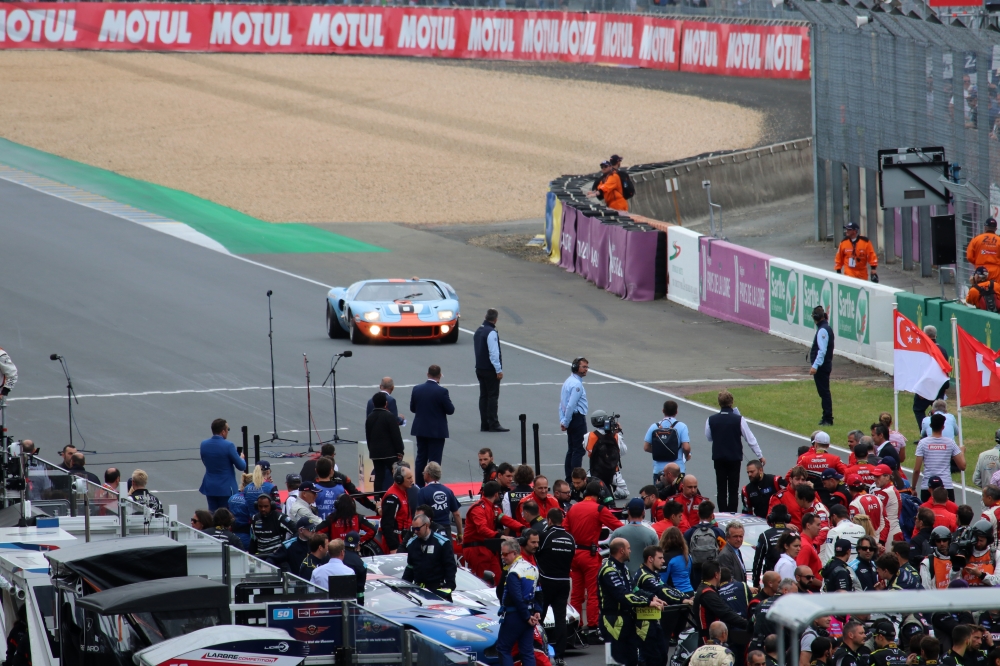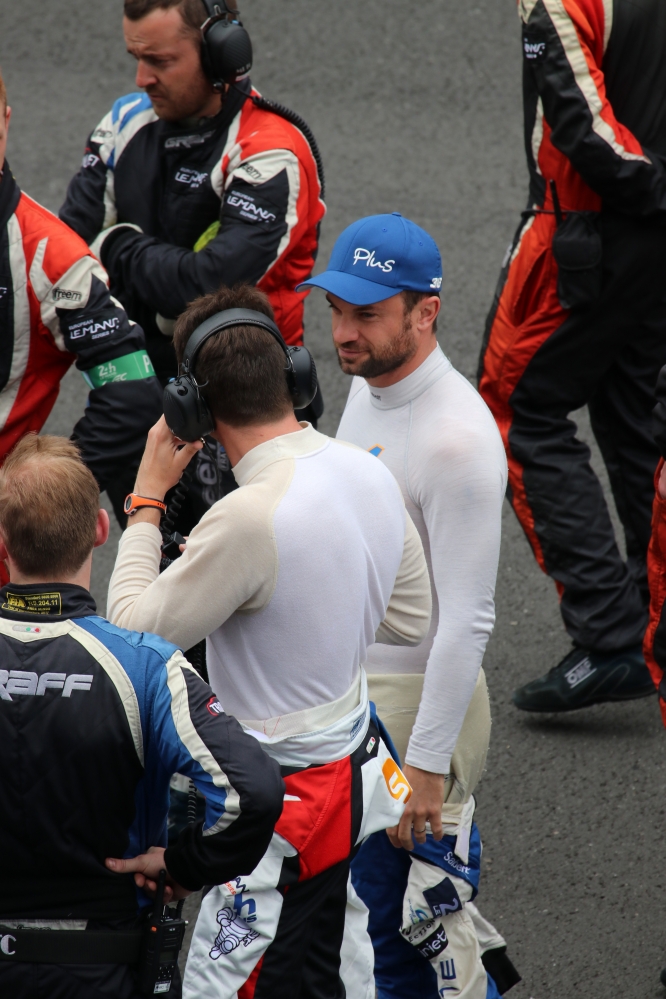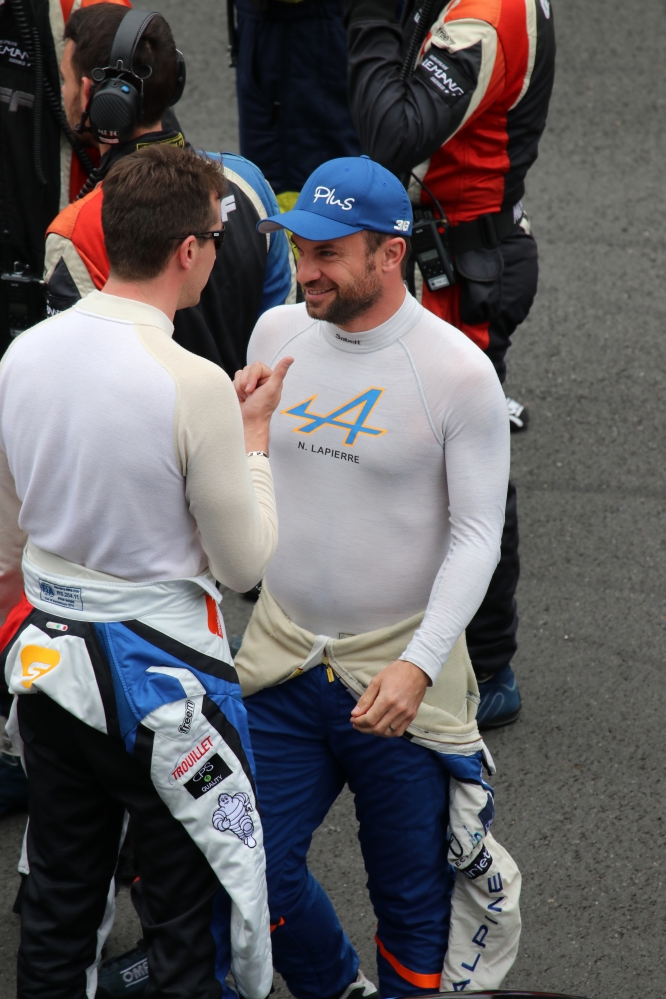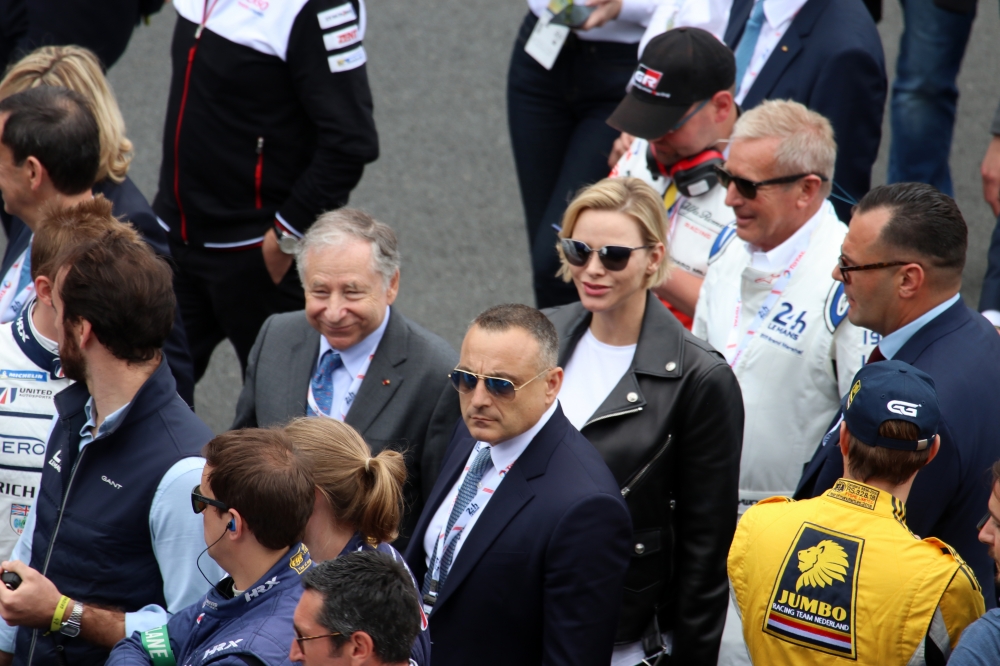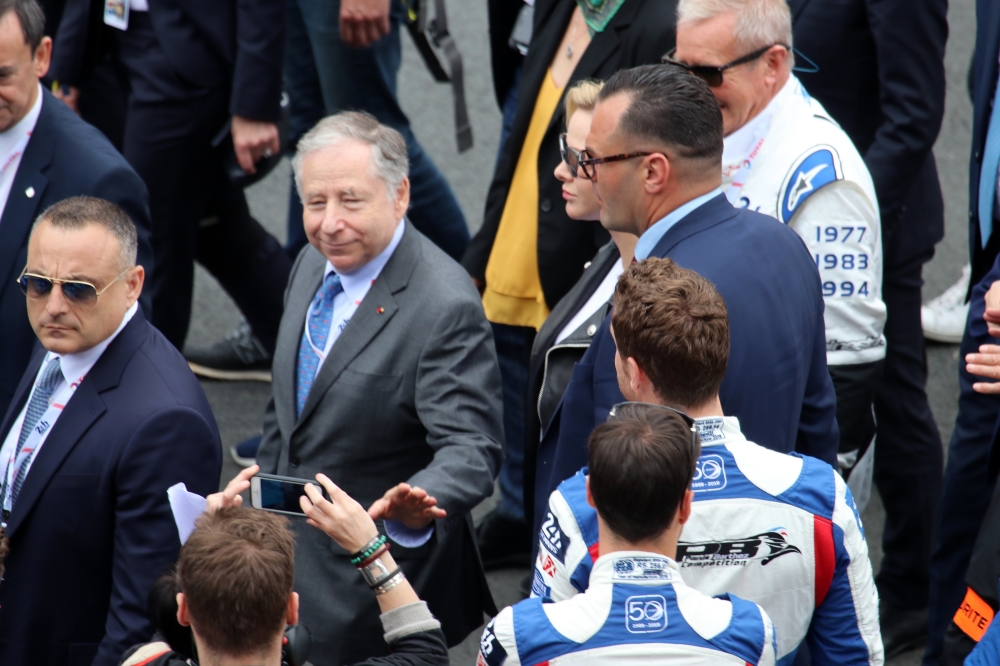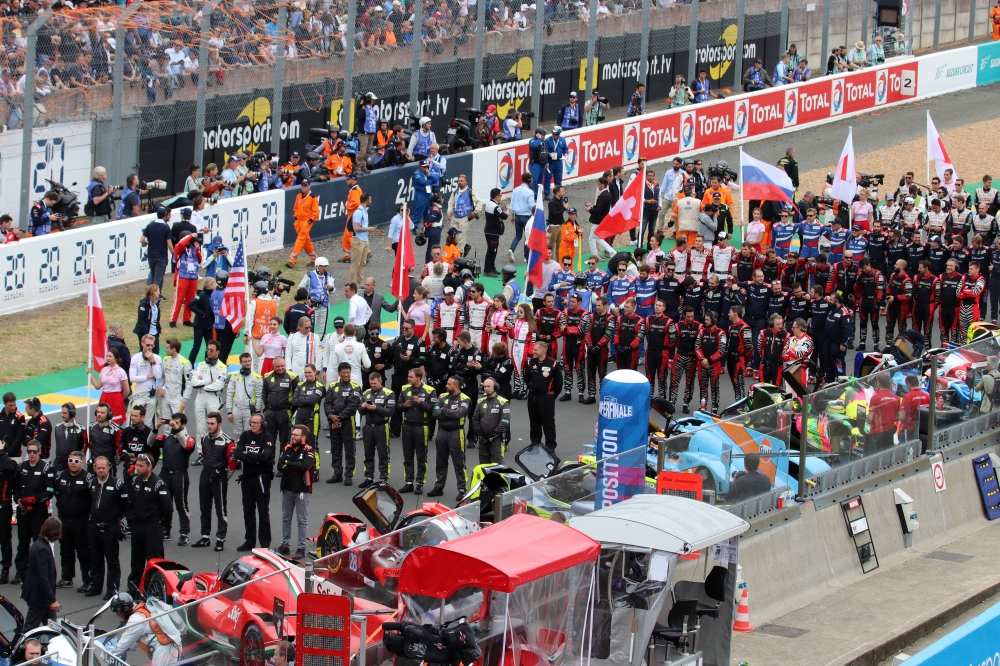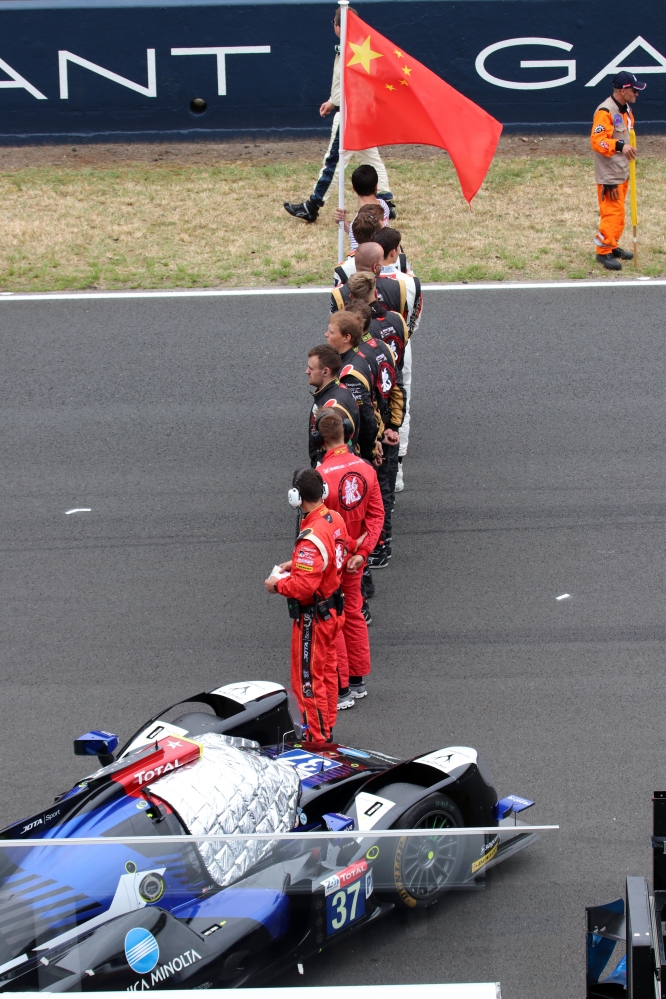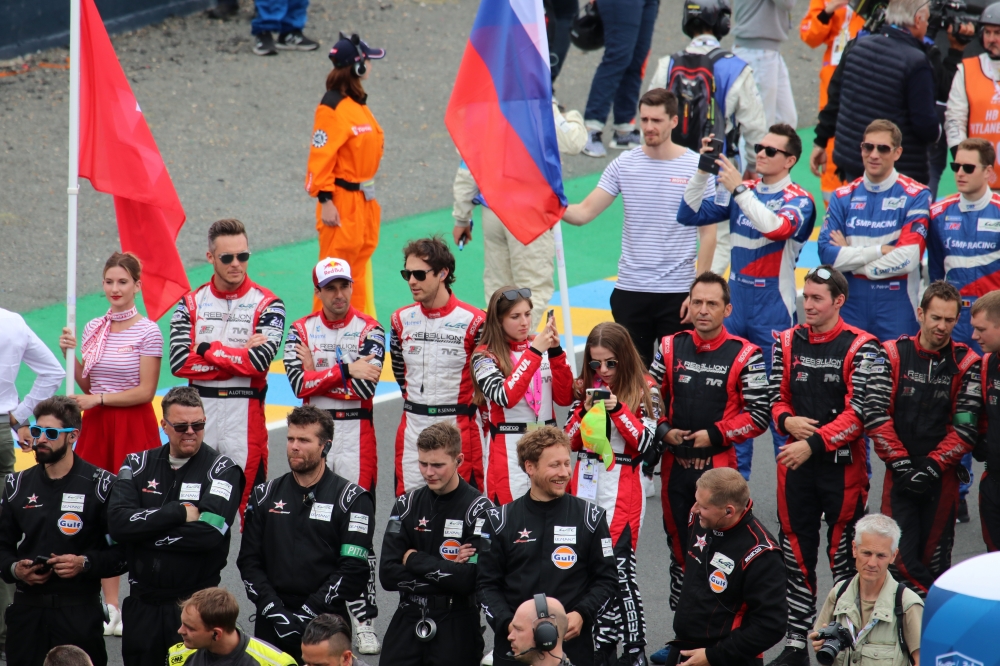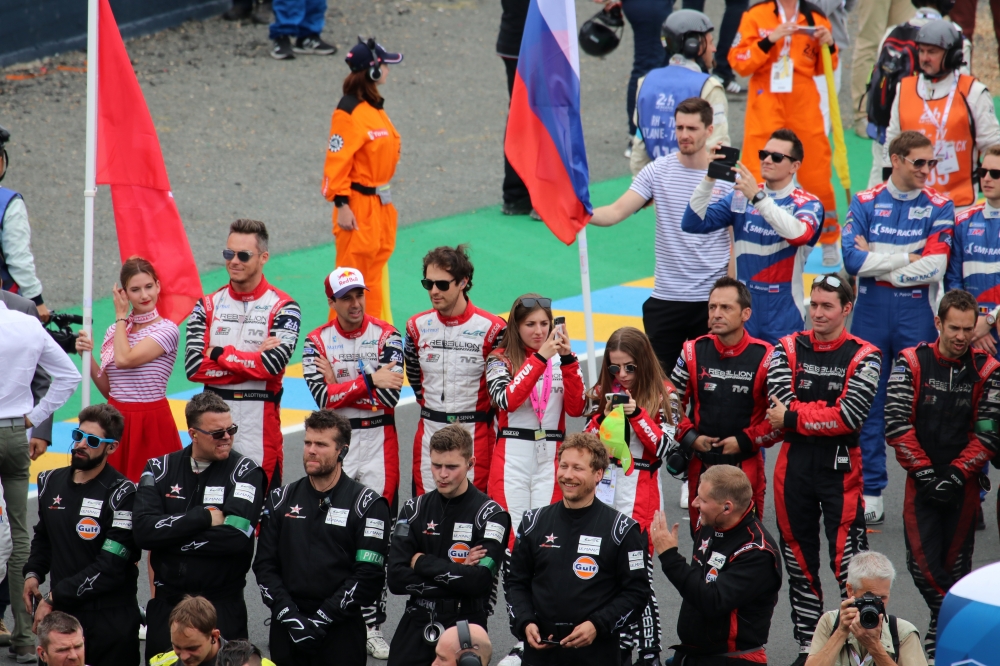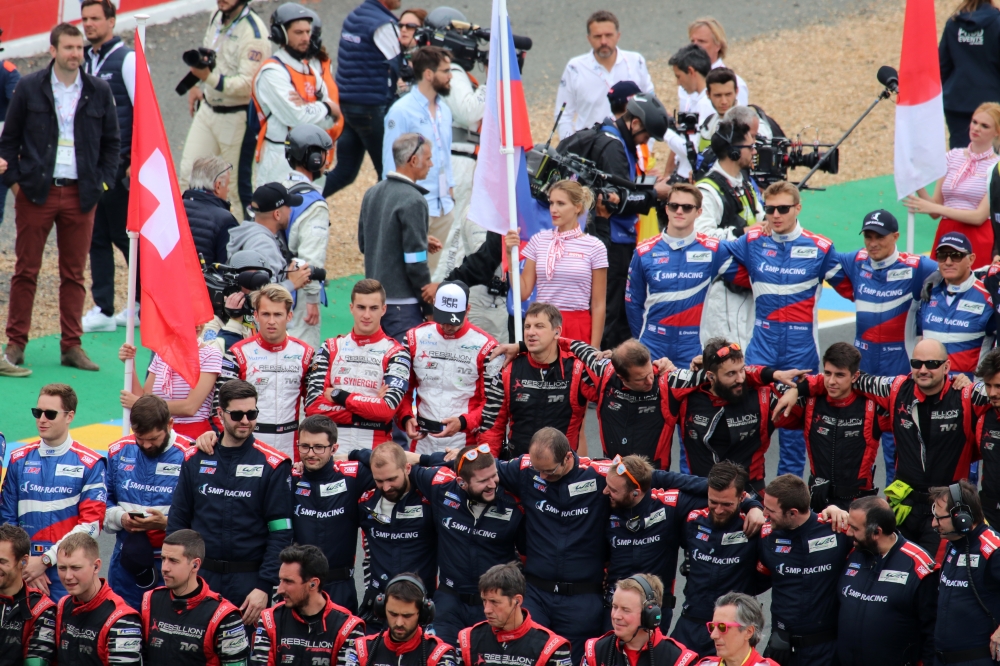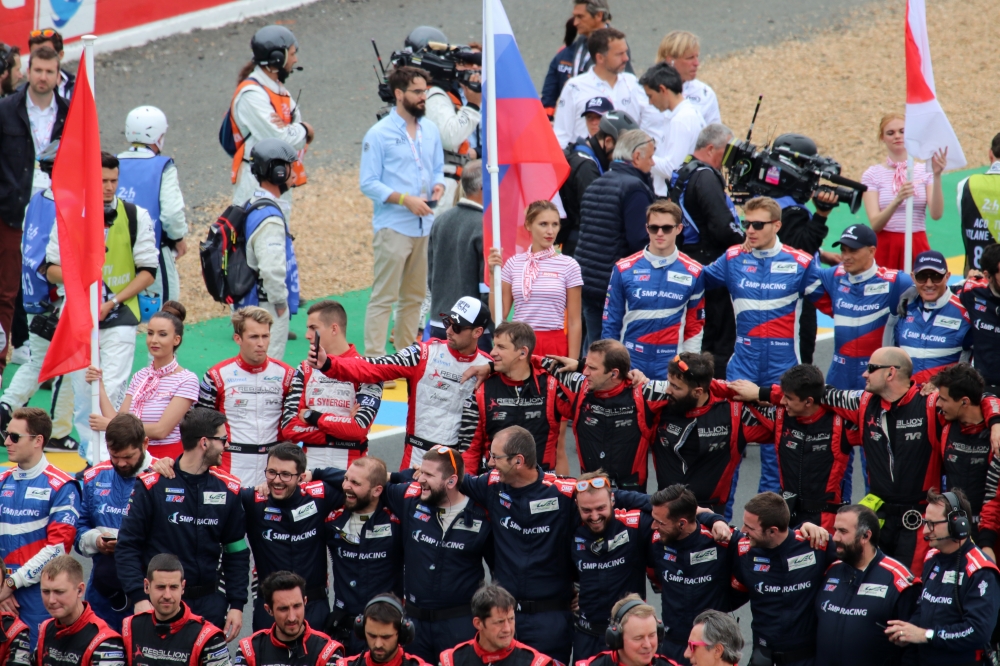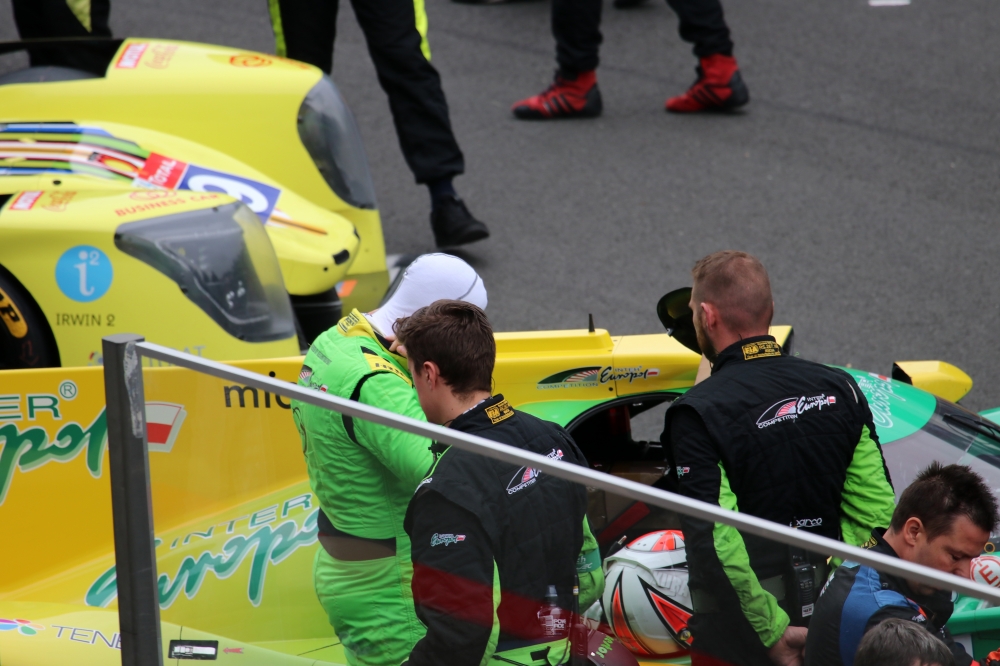 Soon, all the ceremonies were over, culminating in all of the teams lining up across the track alongside their team cars and the starting drivers began to don their helmets ready for the 3 pm start. T34, which had still been pretty empty when we arrived, had now substantially filled, as had all of the other stands along the main straight. I had prepared myself for the crush of 'interlopers' trying to get into the front row (which I remembered from the past) but happily, aside from one very keen Japanese Rebellion supporter who seemed to get in front of my lens most of the time, there was no problem at all.
While we were getting ready for the start of the race I had a call from my old friend Martyn (from the Tourists) as Ian and the group had settled into their seats in the Lagache grandstand just opposite and I arranged to meet with them in front of the stand at about 5 pm.
1
01
02
03
04
05
06
07
08
09
10
11
12
13
14
15
16
17
18
19
20
21
22
23