Le Mans 2019 - Ayse's Story
Page 19 - Sunday 16th June
' The Night is Over - On to Mulsanne...'
Having seen out the dawn at Indianapolis it was time to move on. Although it wasn't bitterly cold there was a real need to get the circulation going again as we'd been there in our chairs or on our feet for over five and a half hours. Having packed up the chairs it was quite a task to get my legs pumping again for the walk back to the car. Sadly I hadn't seen James F or Ramona there at all and I wondered if they had moved on to Mulsanne already, but I believe Tony said later that he had seen James at Arnage. Back in the two cars we made an easy journey to the car park at Mulsanne Corner, arriving at about 6.30 by which time it was virtually fully light. Another Le Mans night had bitten the dust!
In truth, it isn't really a long walk from the car park to the corner but at six in the morning after a lot of time largely immobile in the cool night air, lugging a chair and a rucksack there was pretty tiring, bearing in mind the absence of any sleep as well. Lauren stayed in the car at Mulsanne to grab some shuteye. We set up our chairs again on the bank at Mulsanne Corner. I couldn't really afford to sit down very much though as I knew I would fall asleep (and was close to doing that standing up), so I busied myself with the camera as usual. I did take a couple of videos on the walk down to the corner. That point has become one of my favourite spots for video, despite the debris fencing. Great sound there too....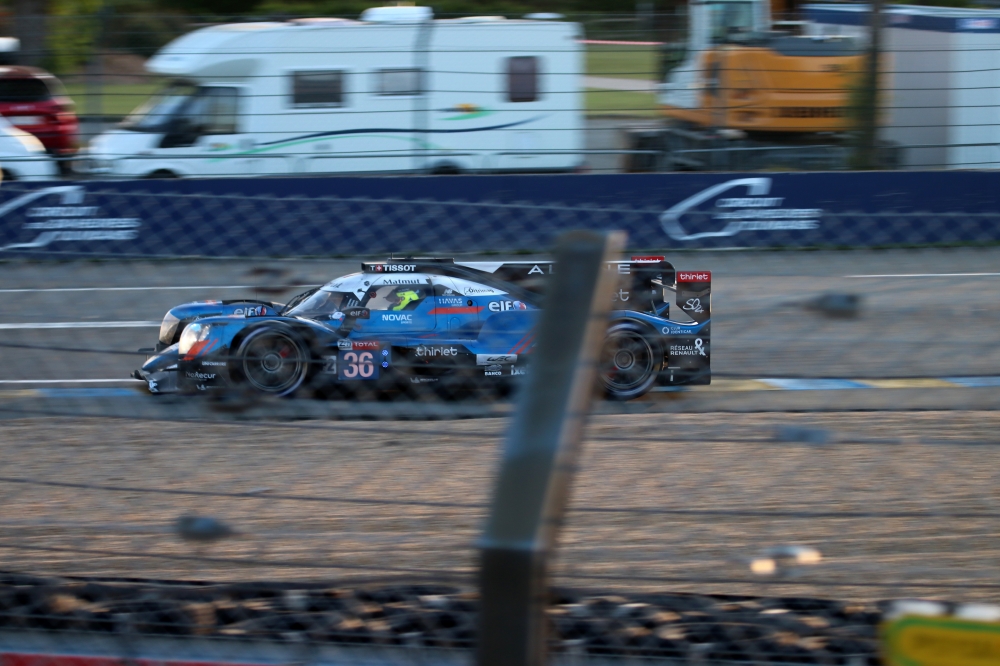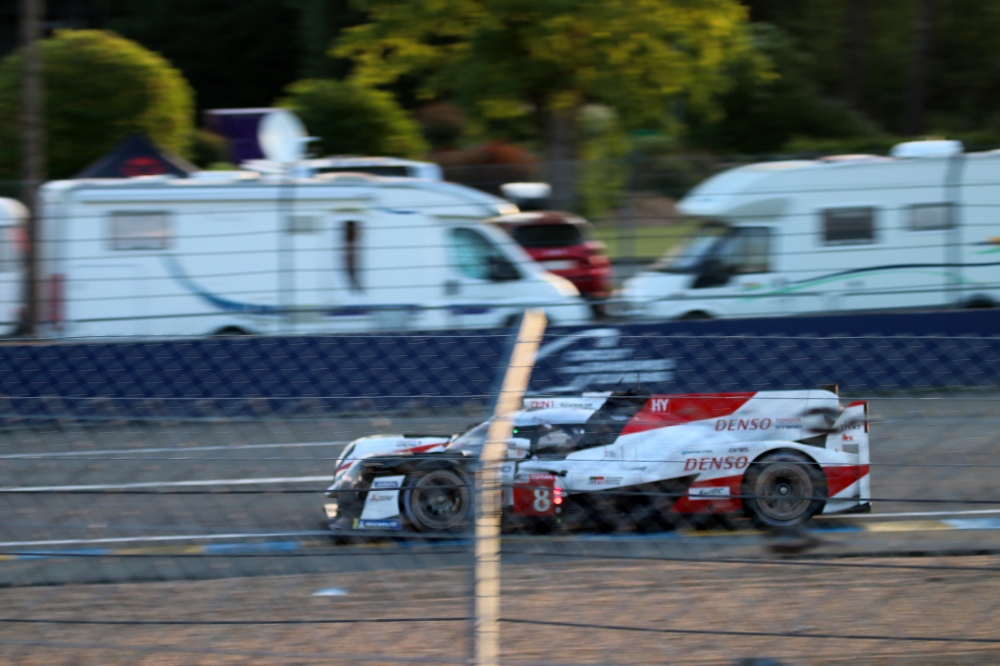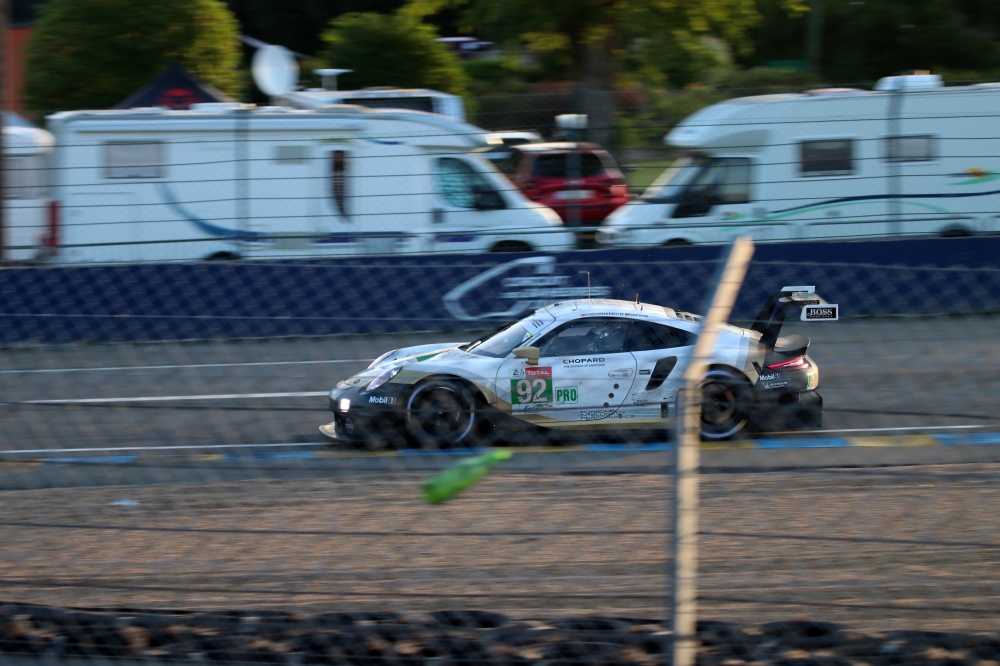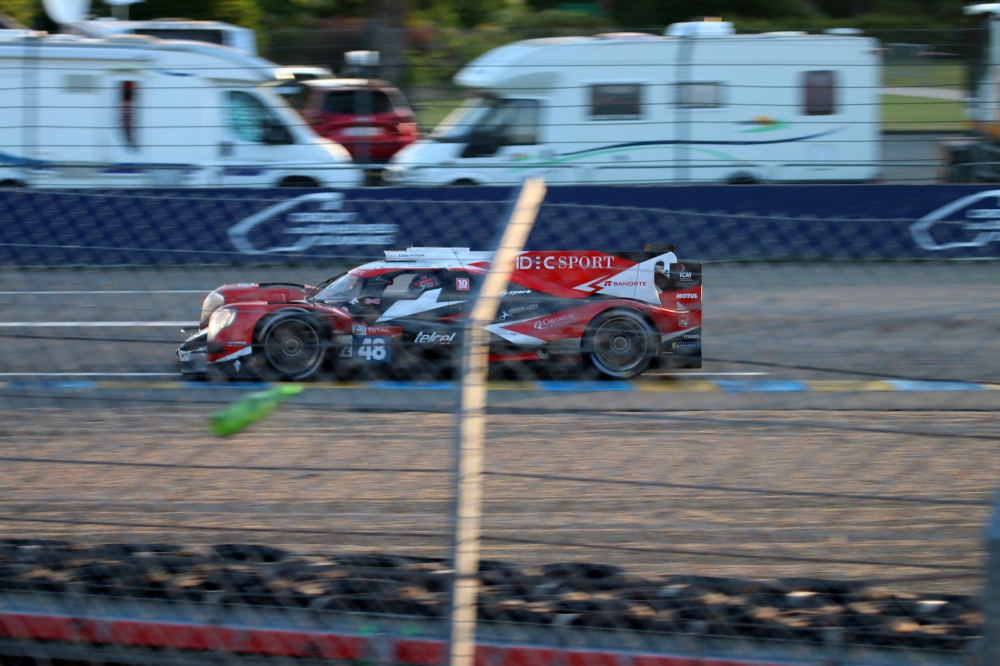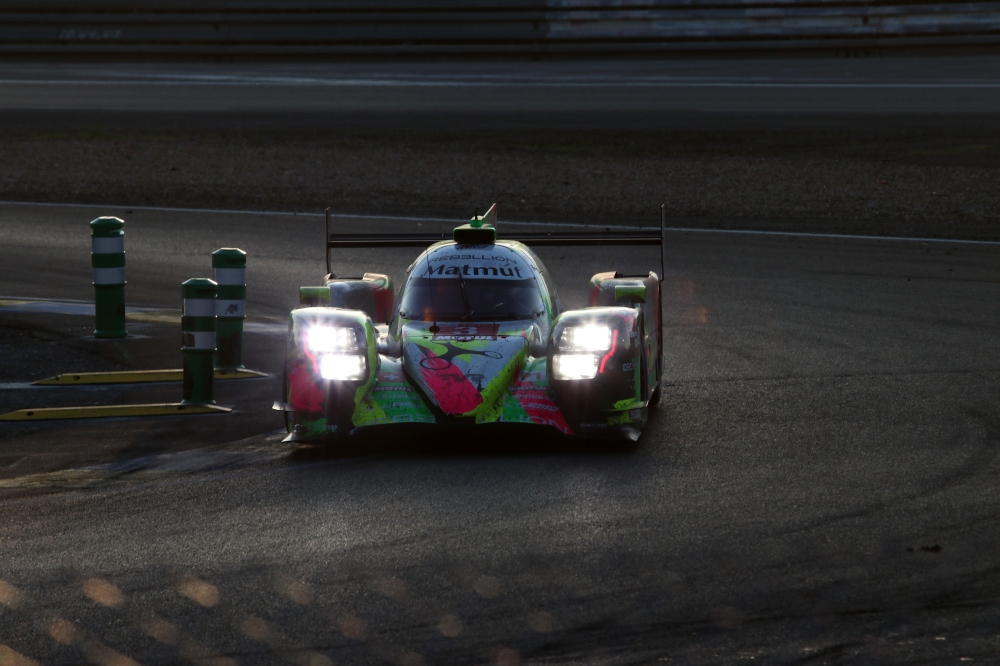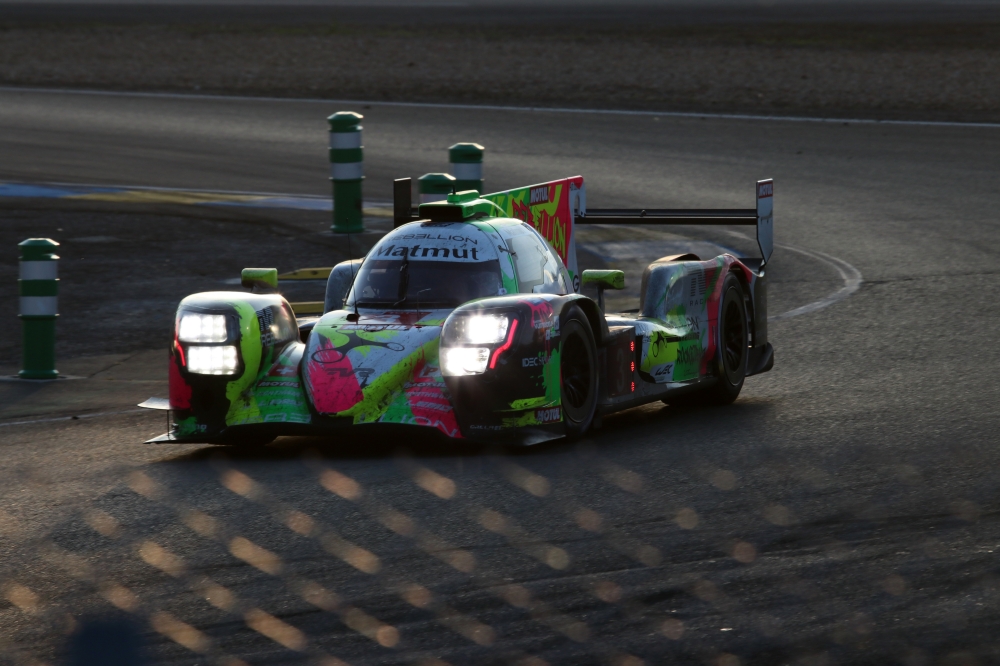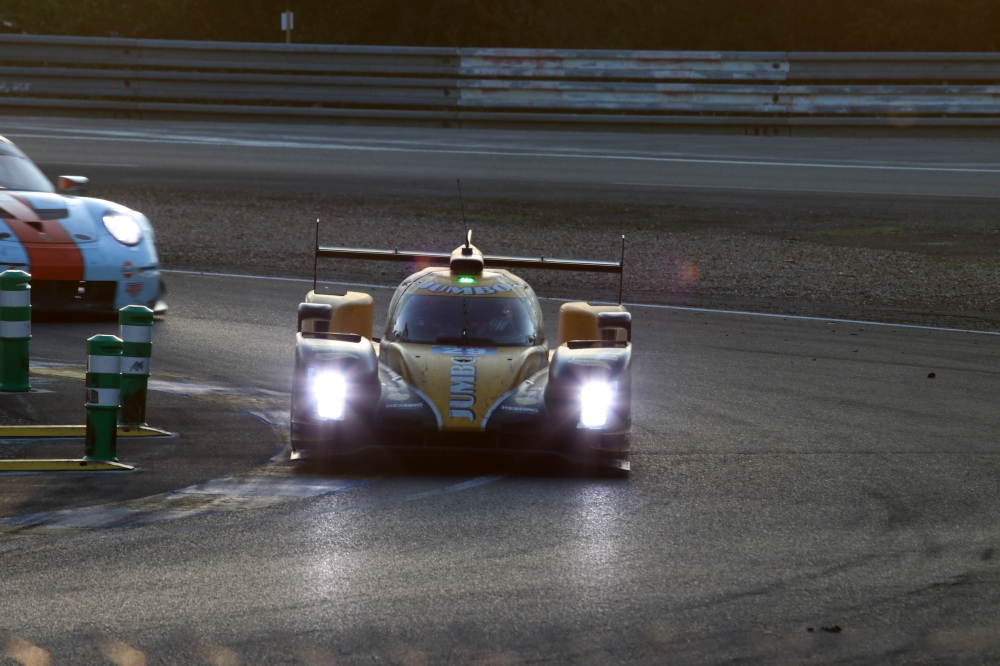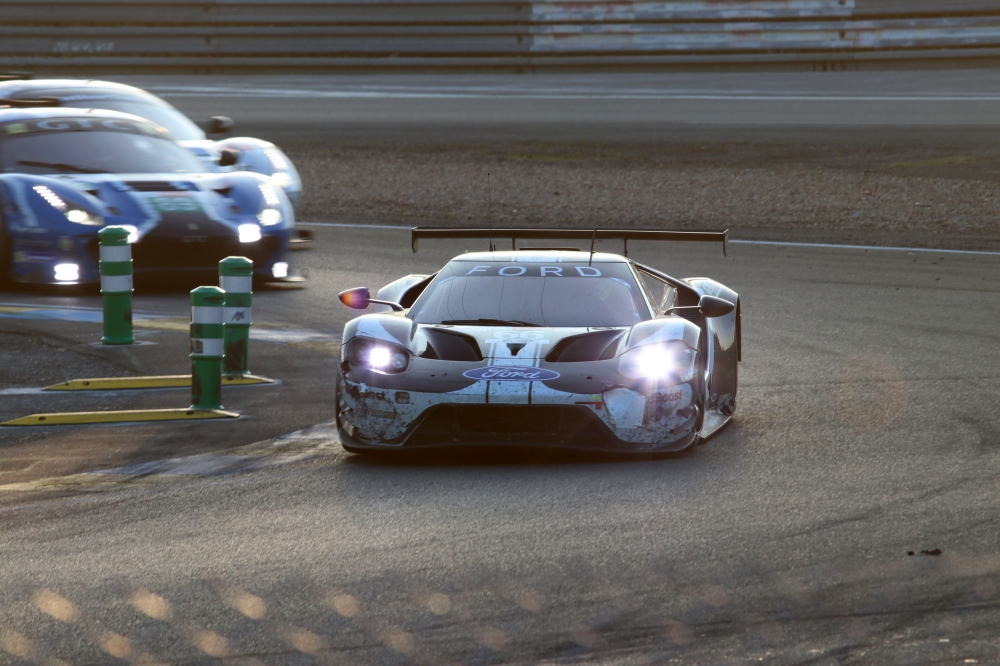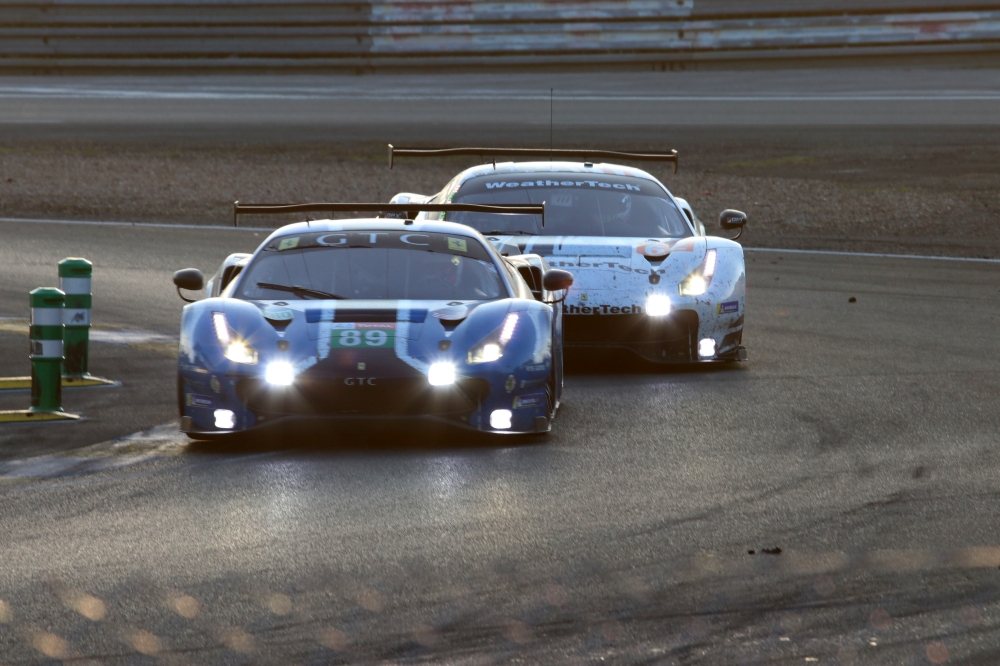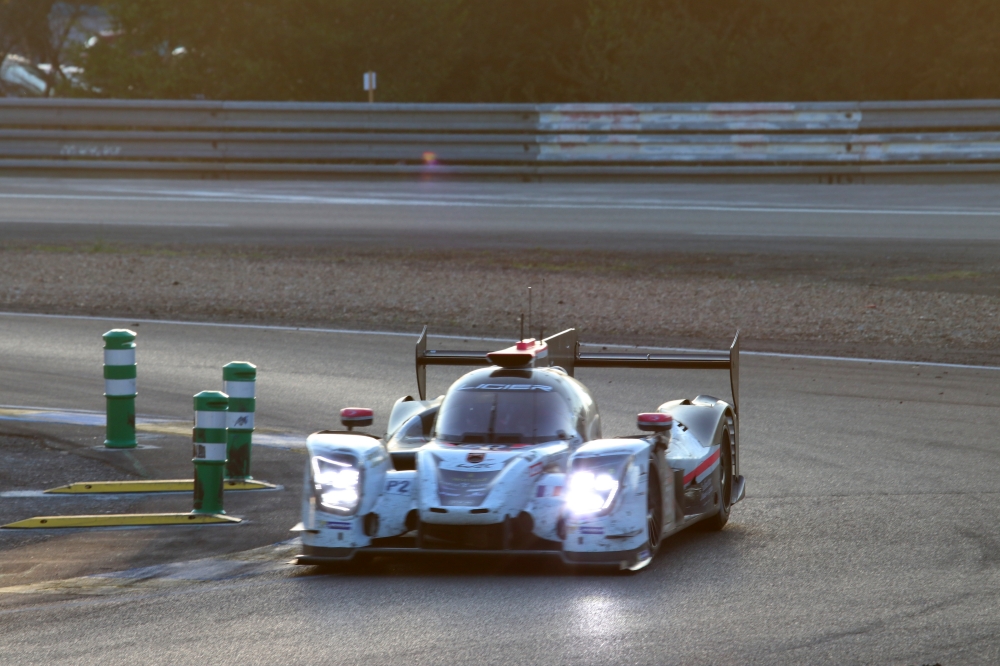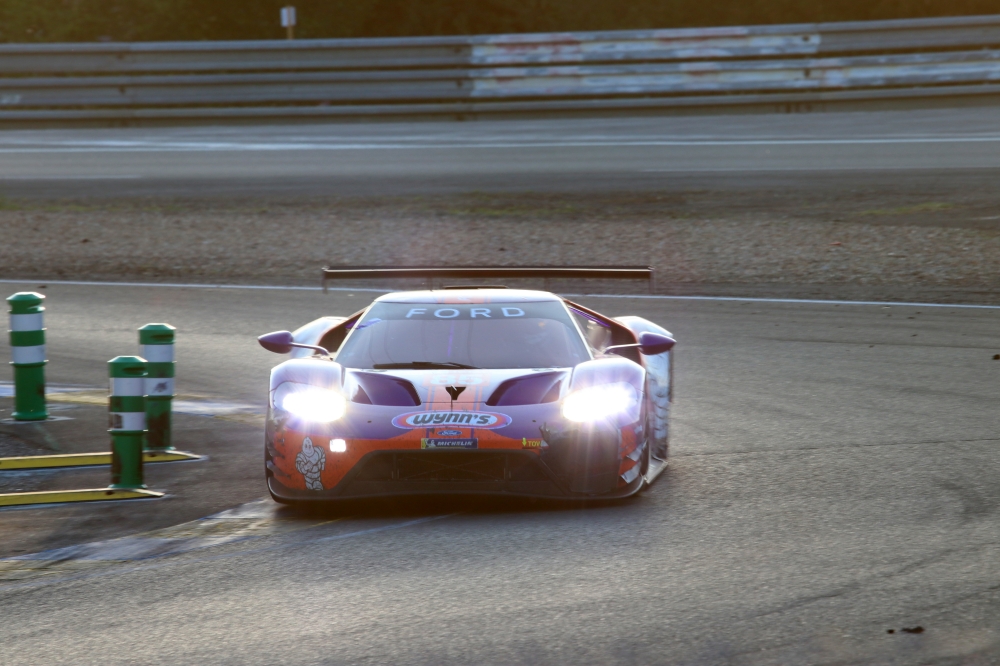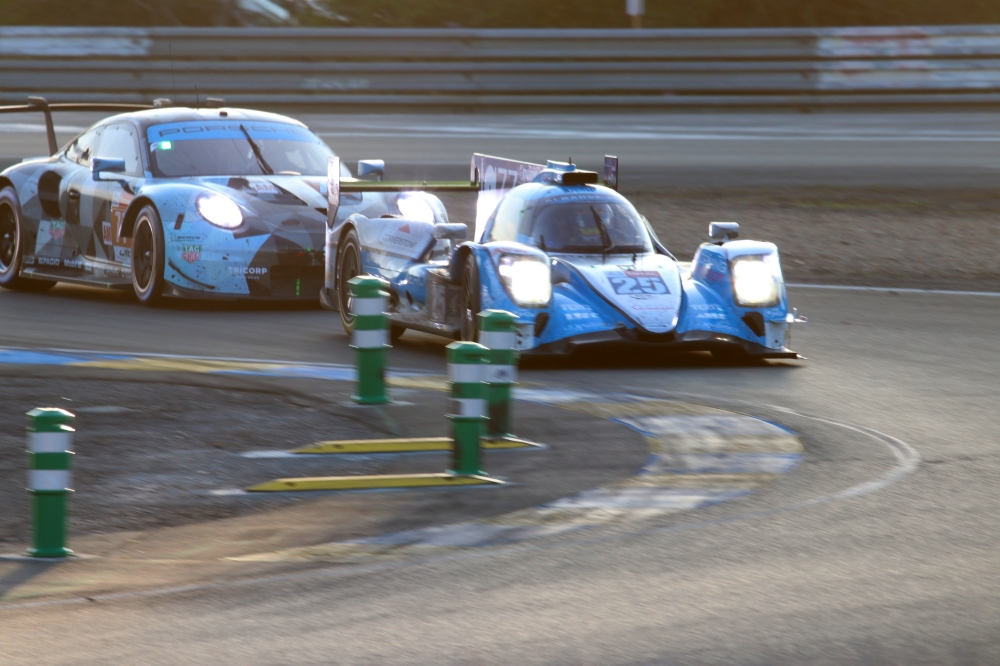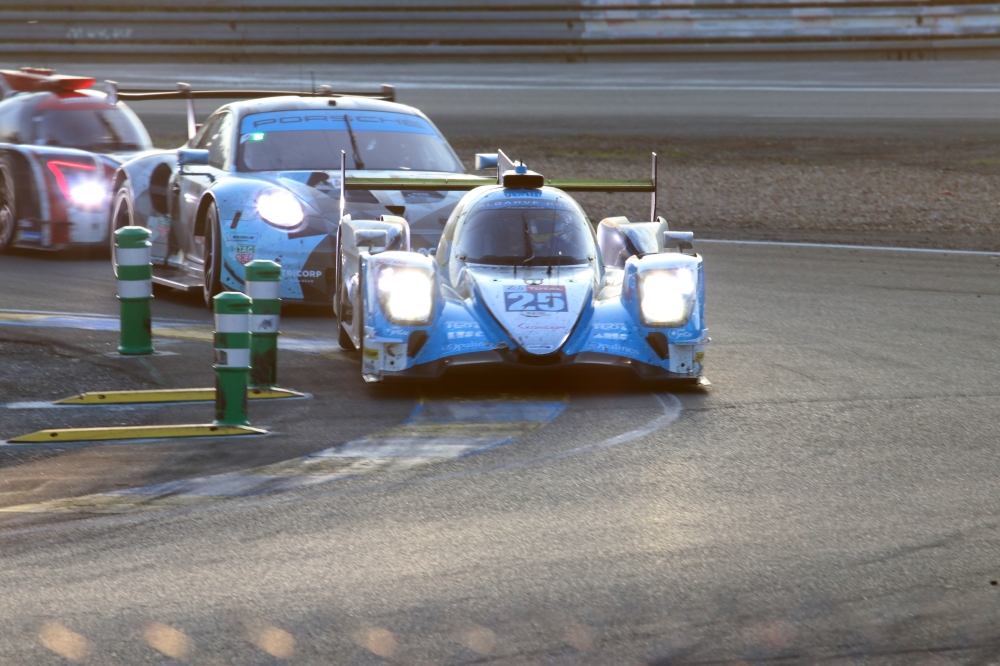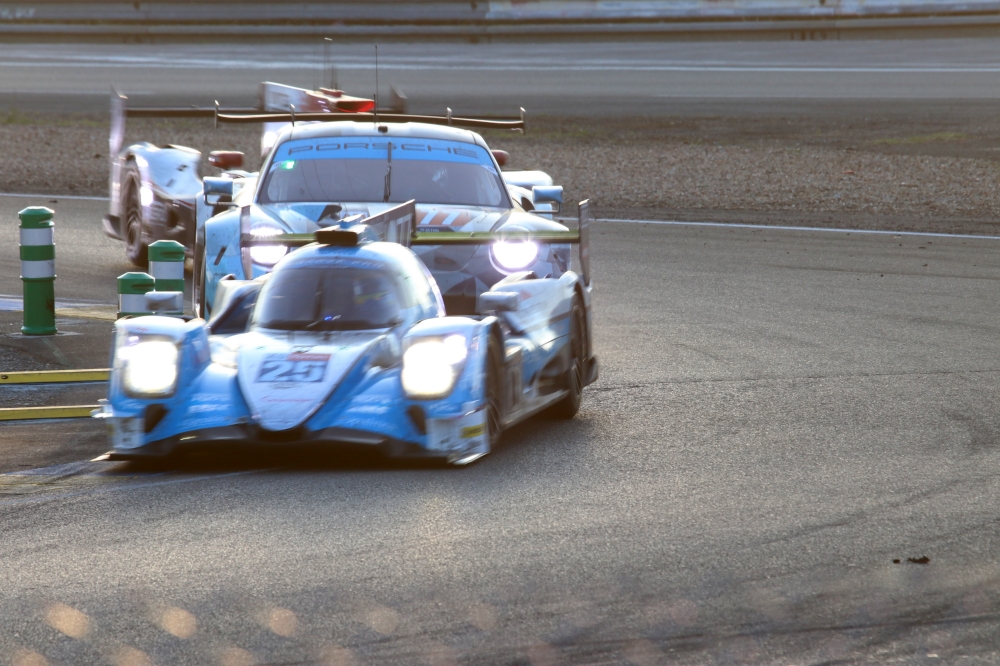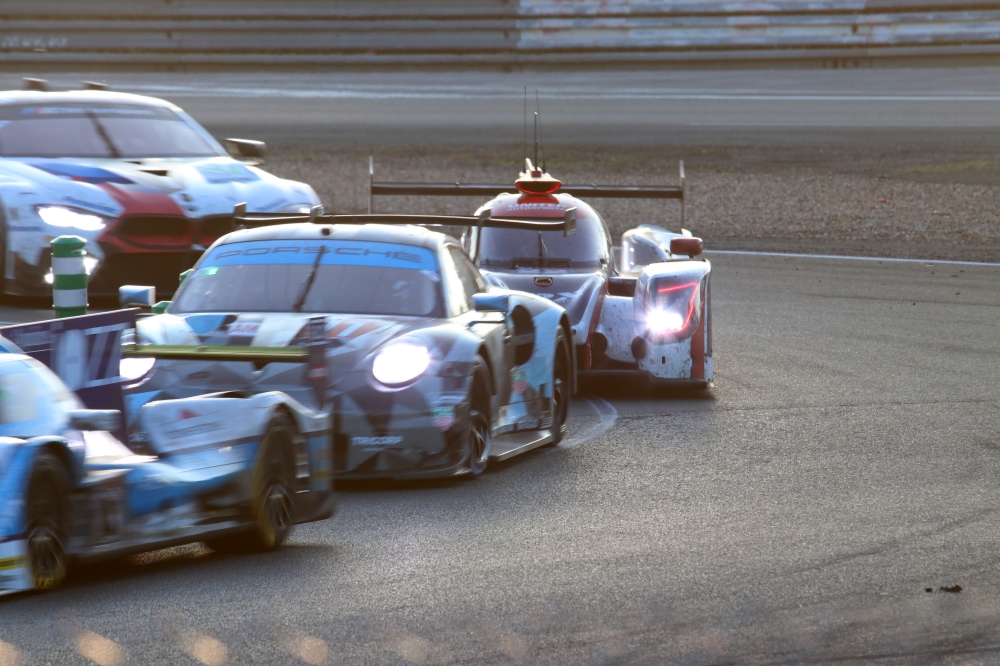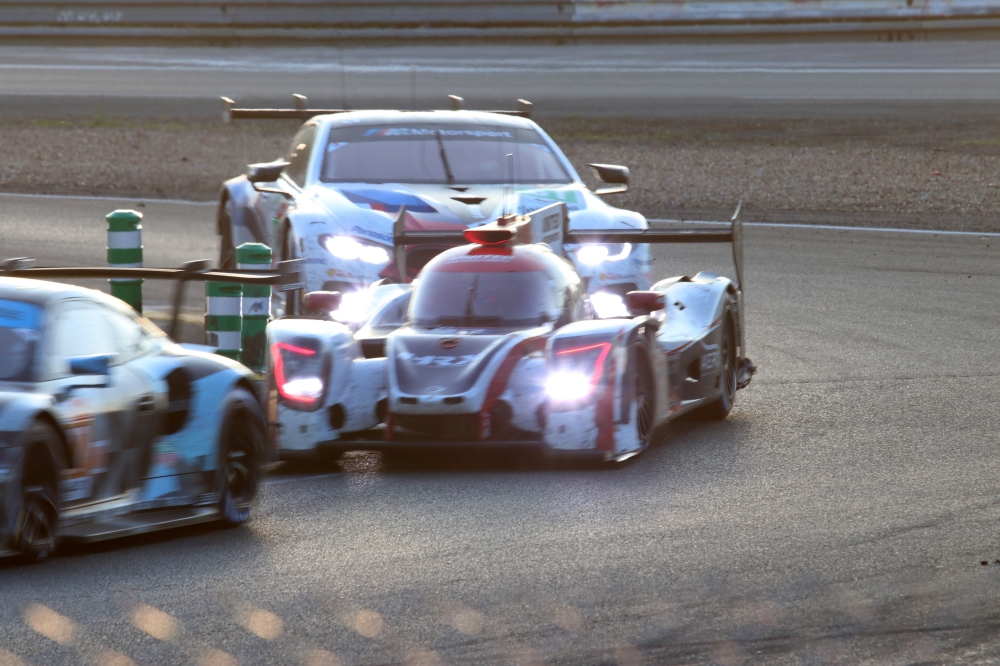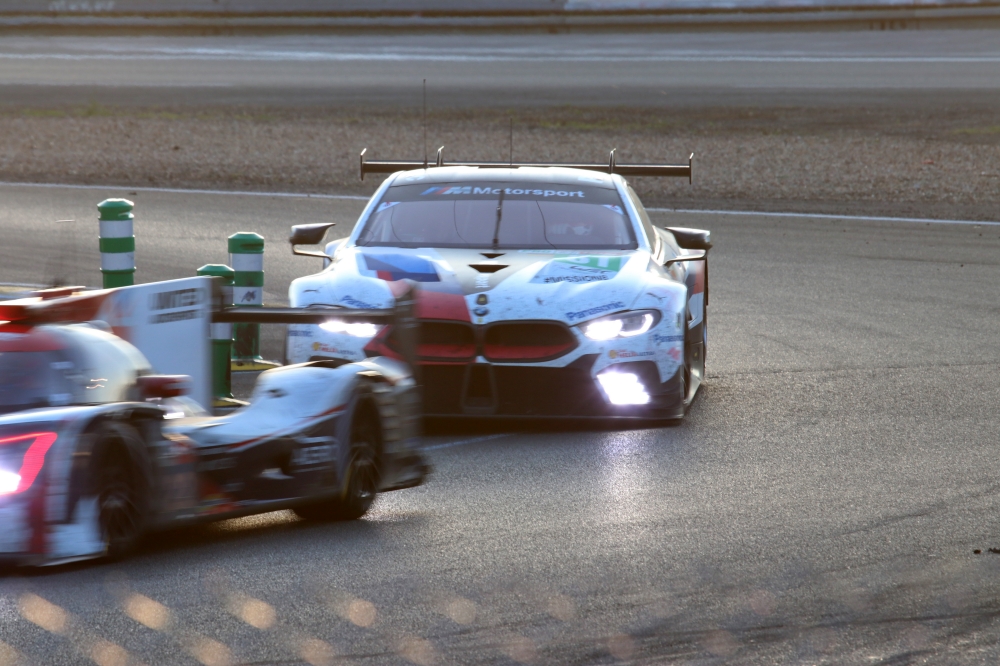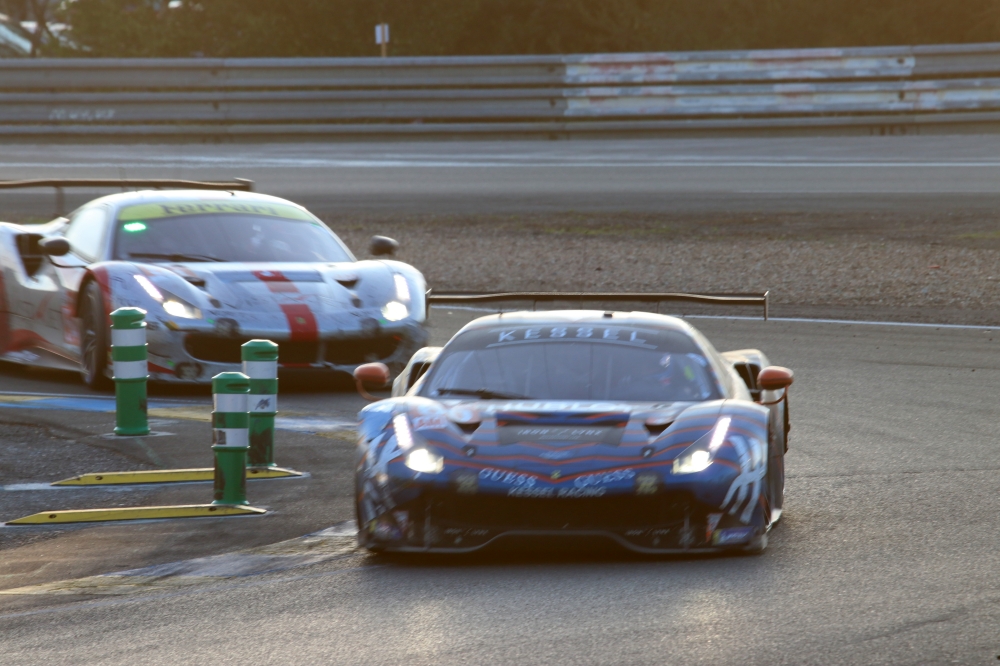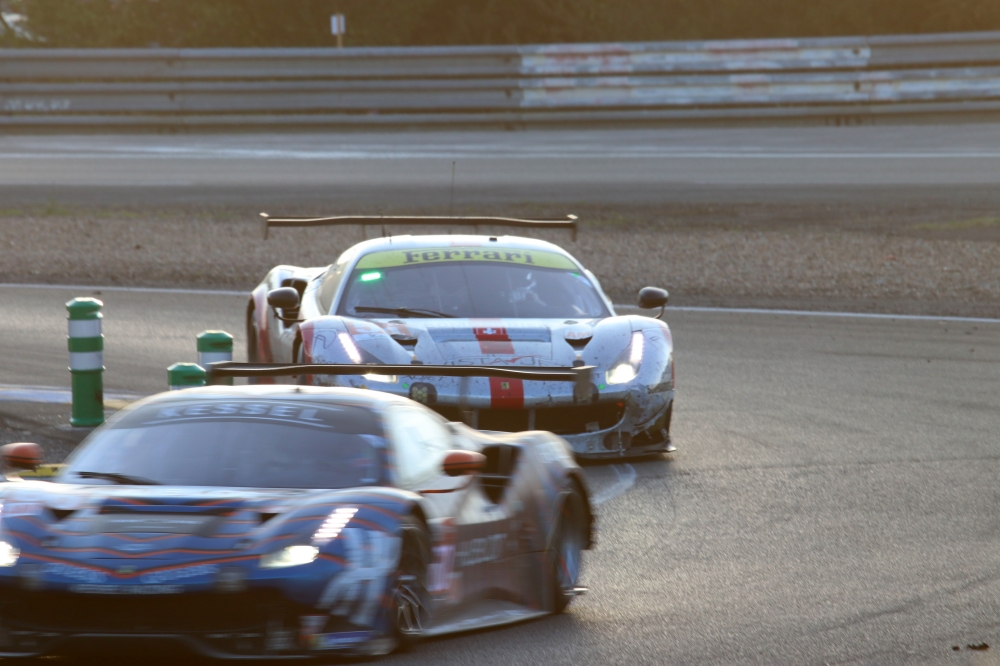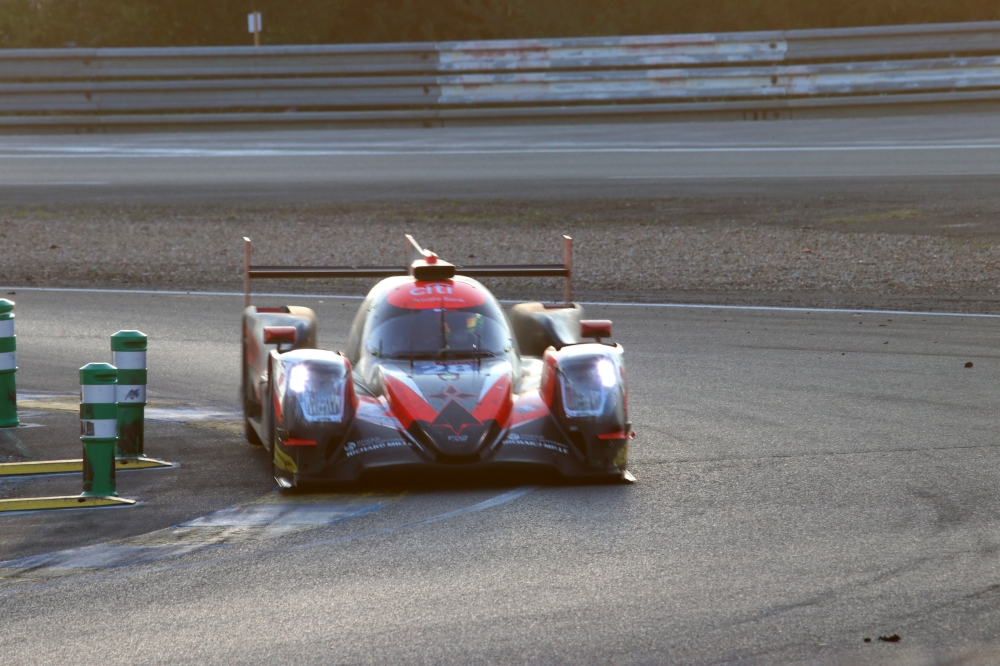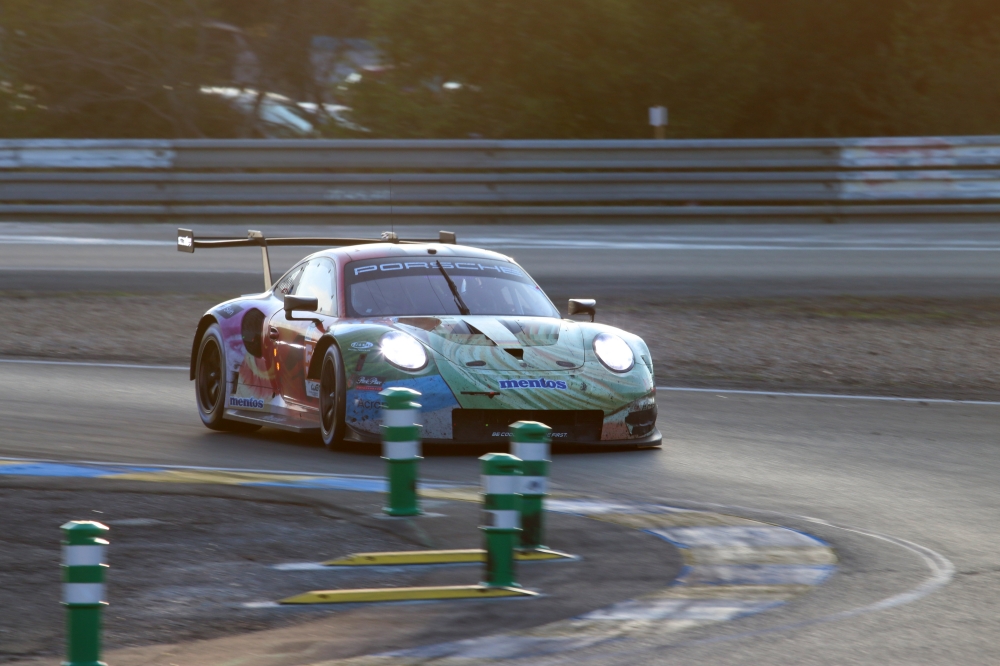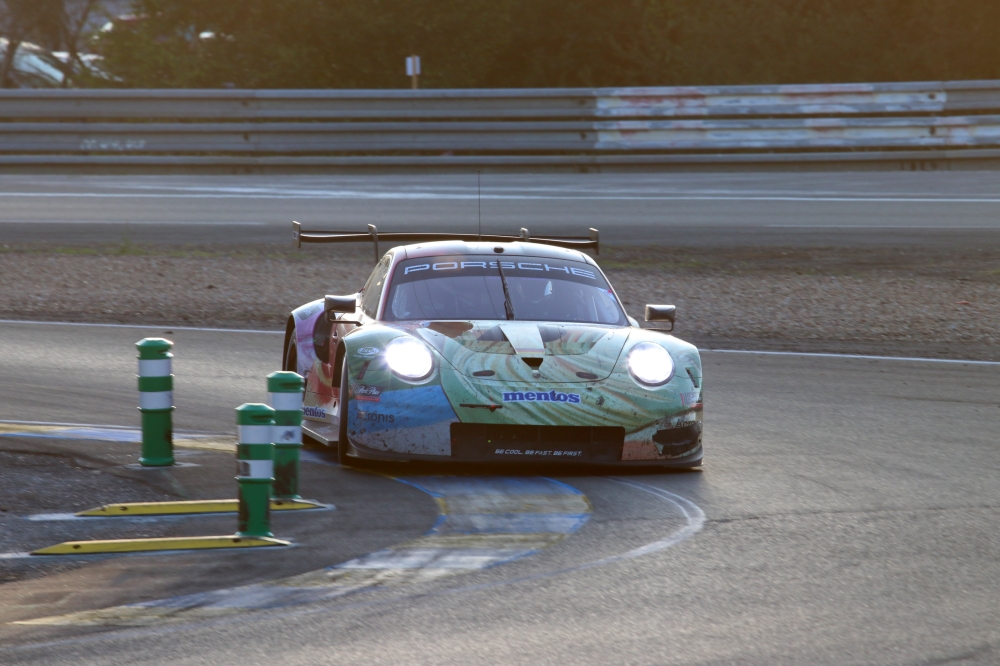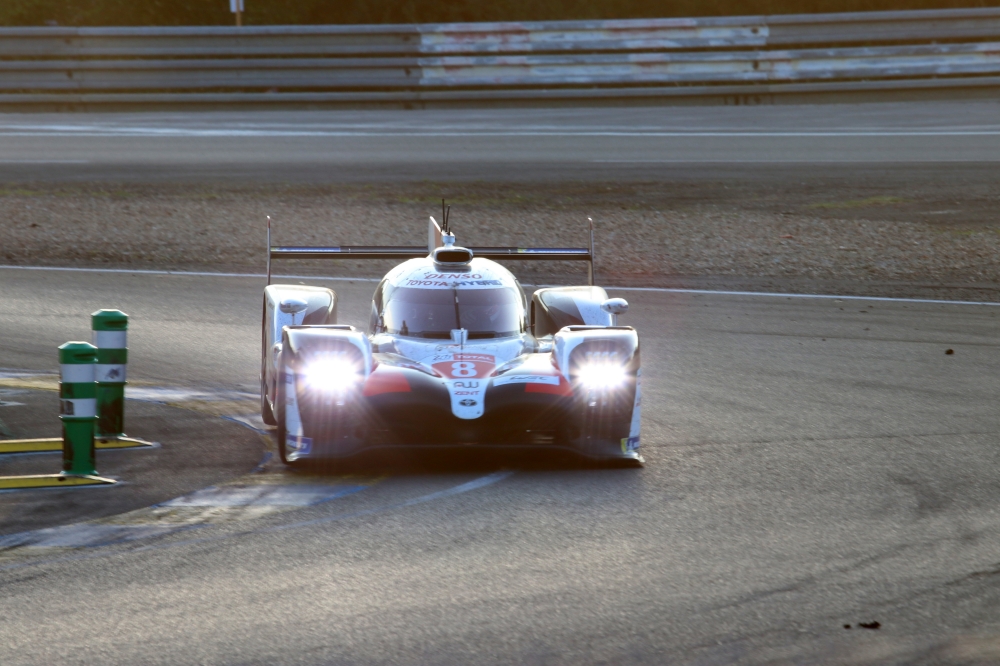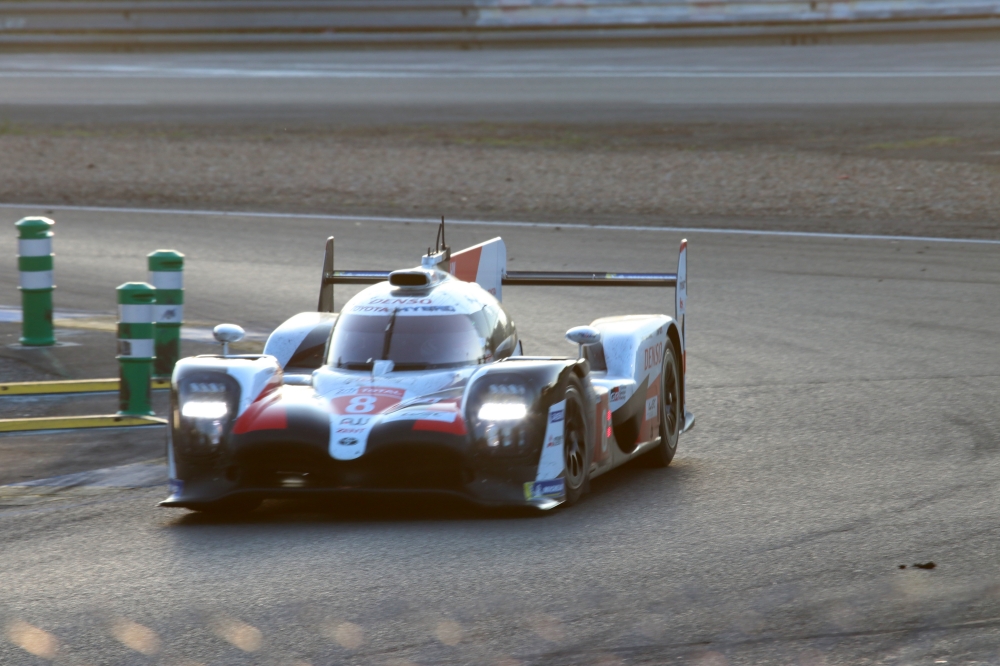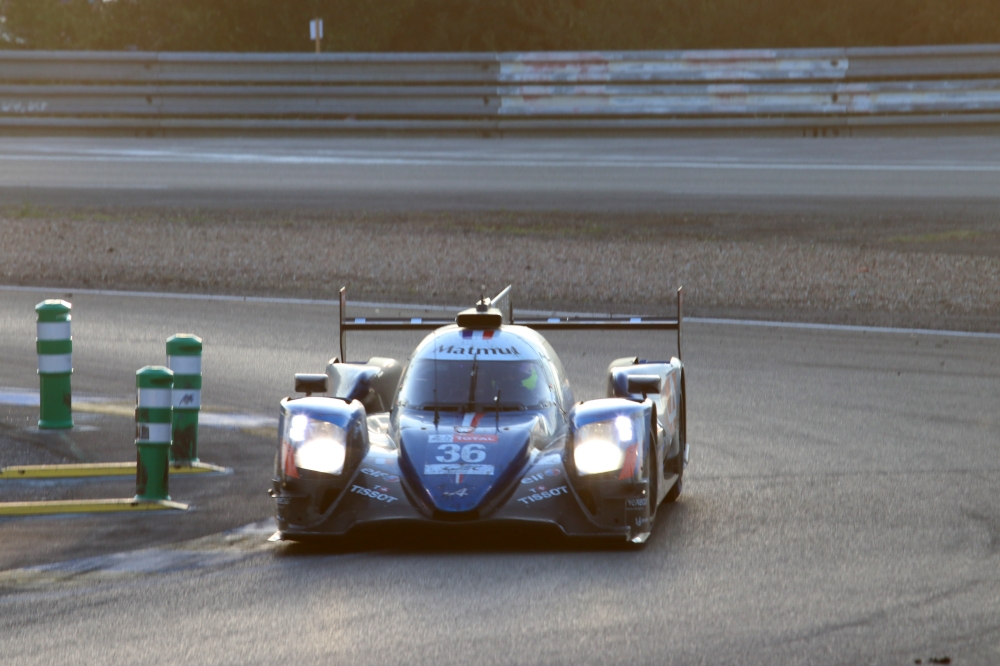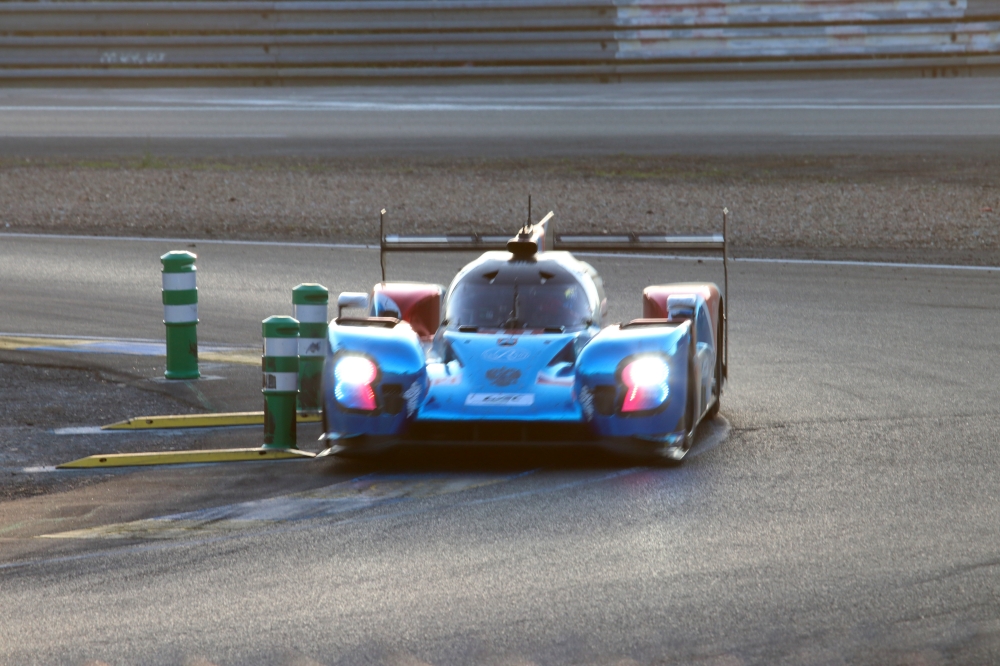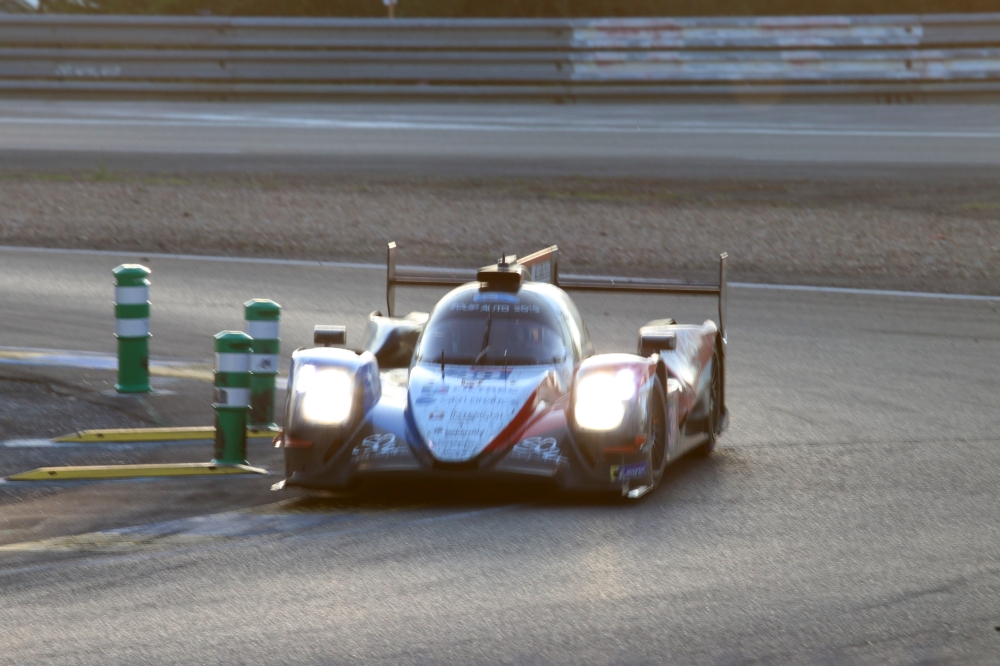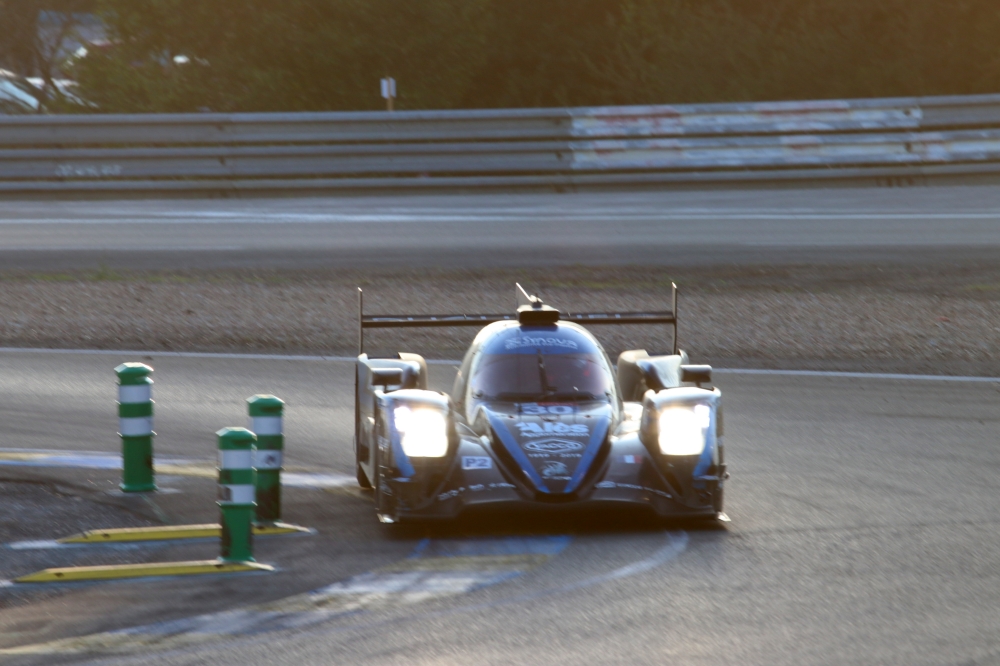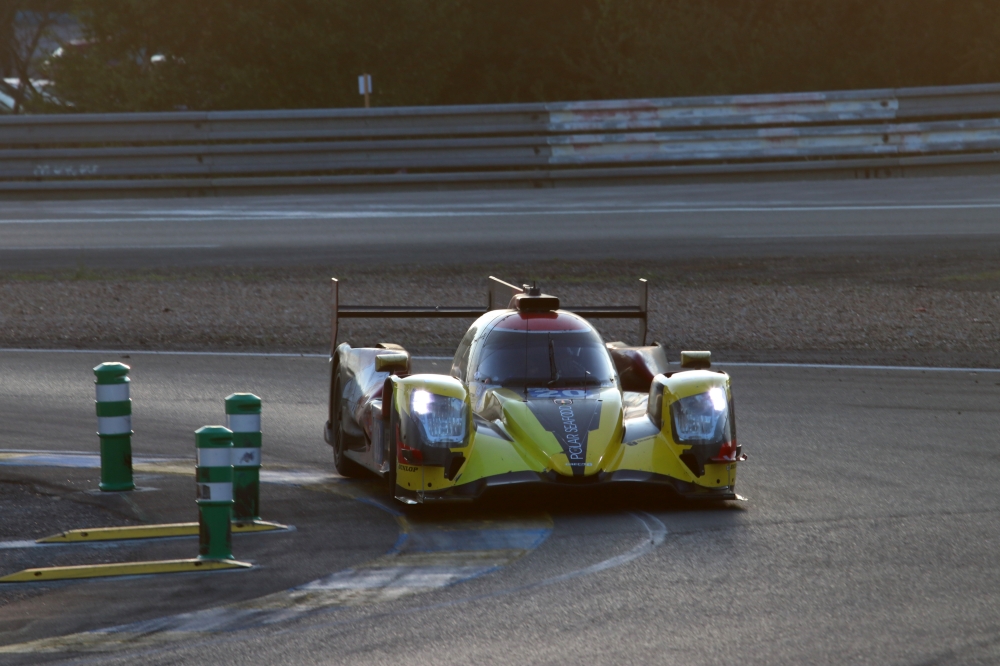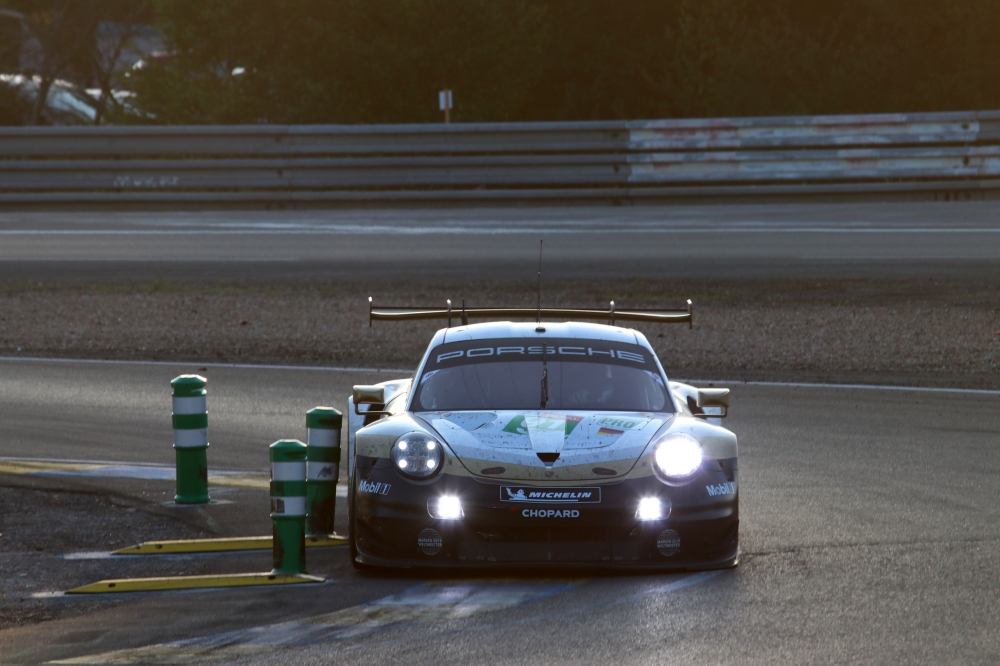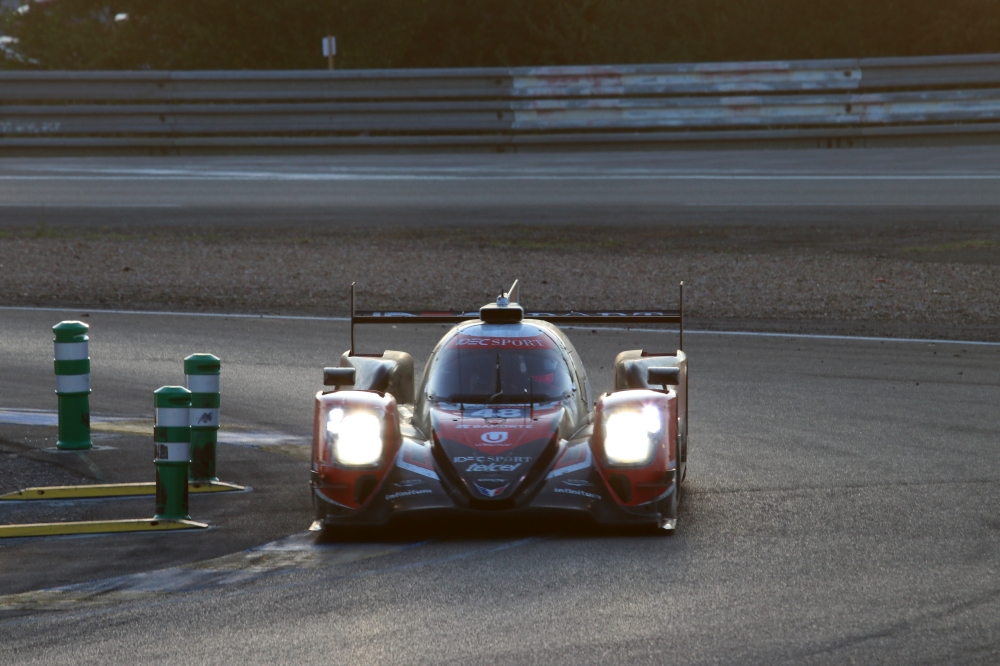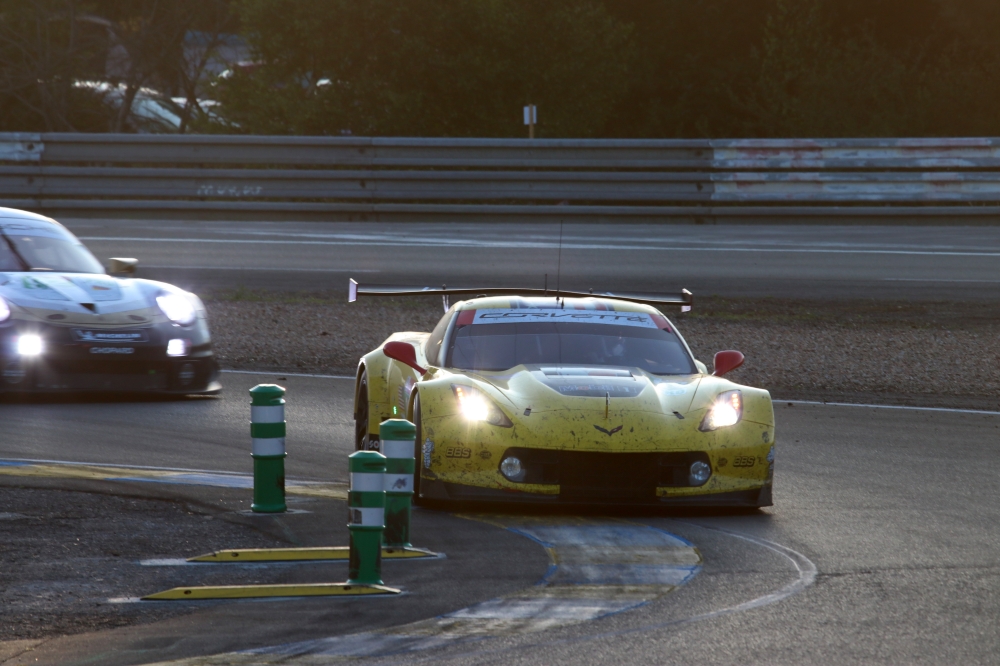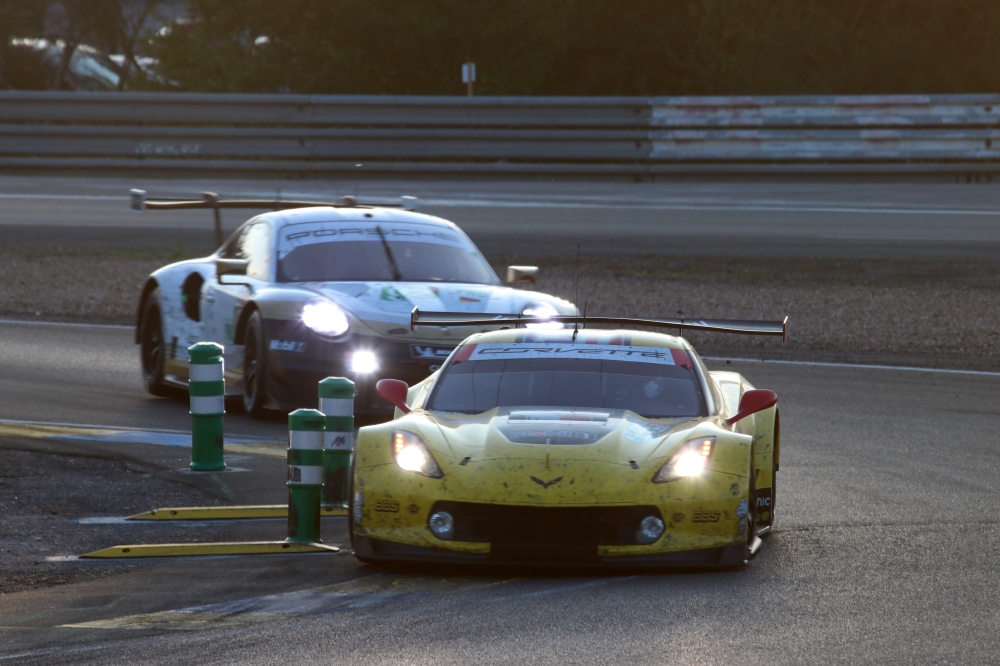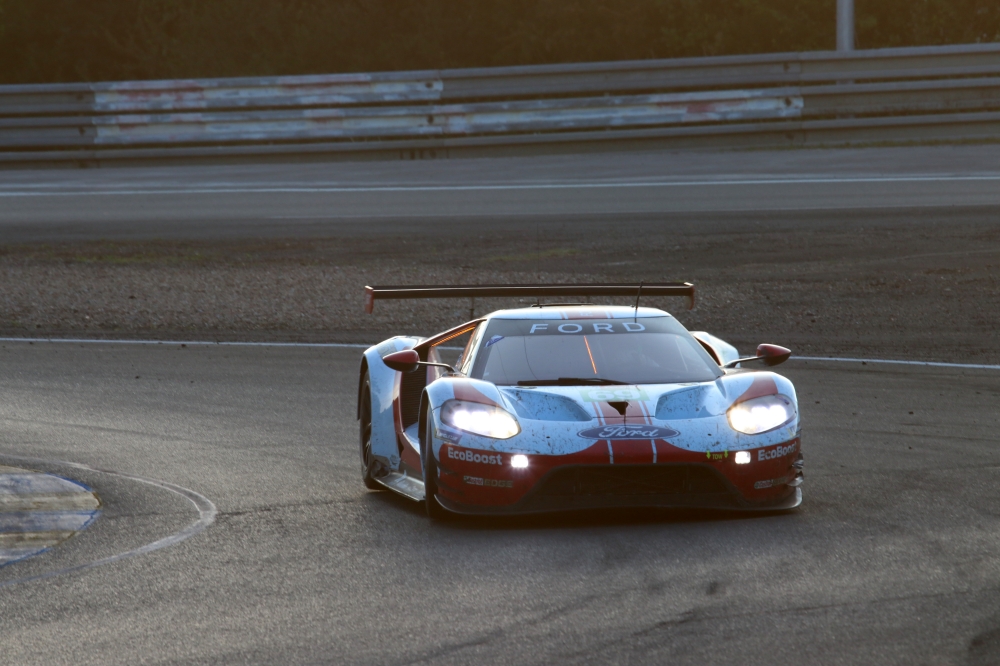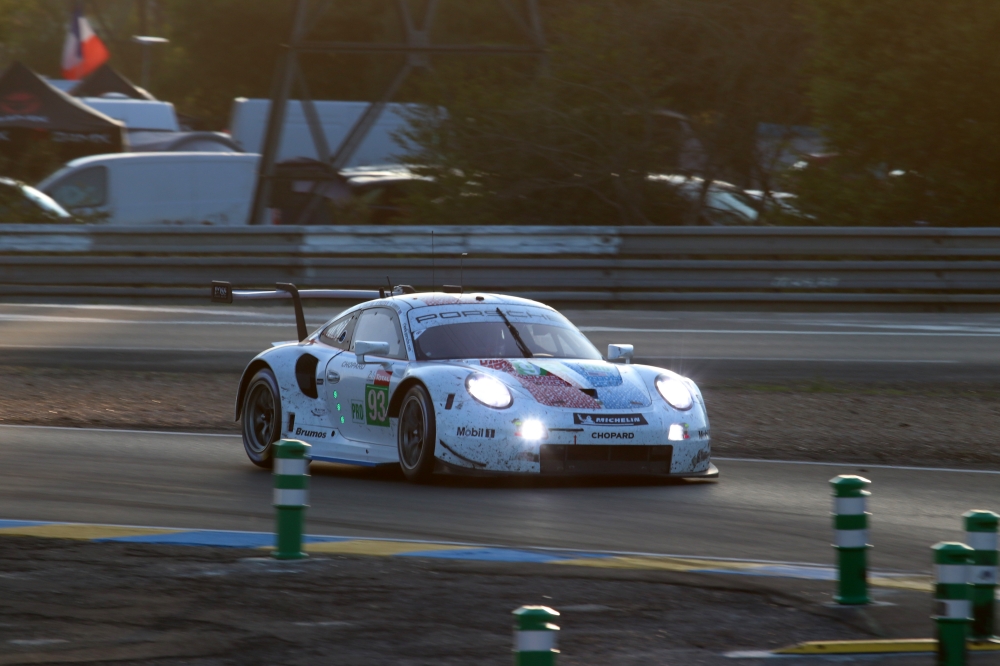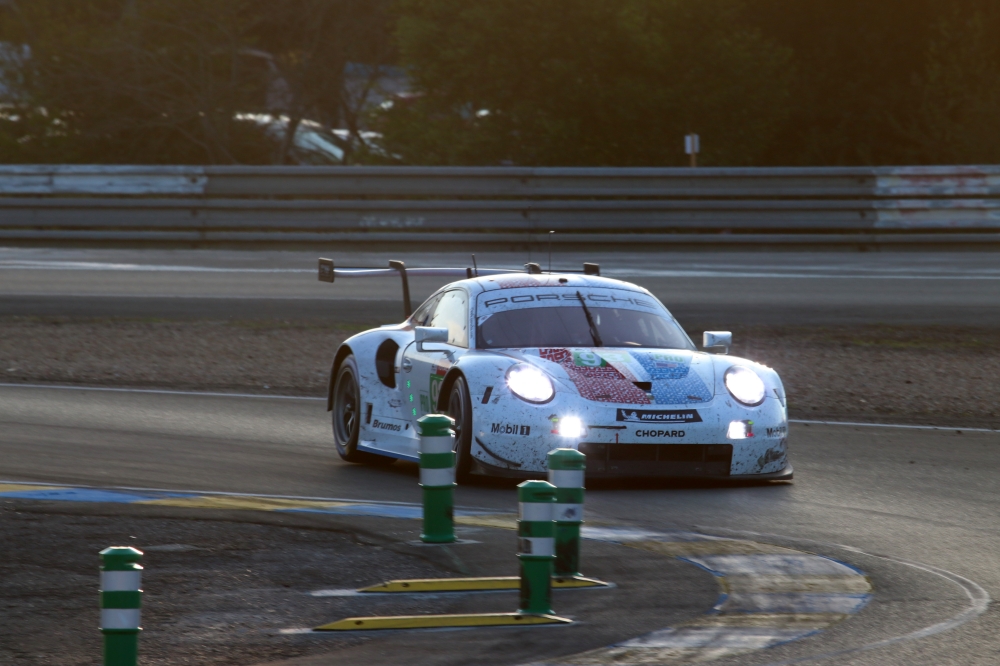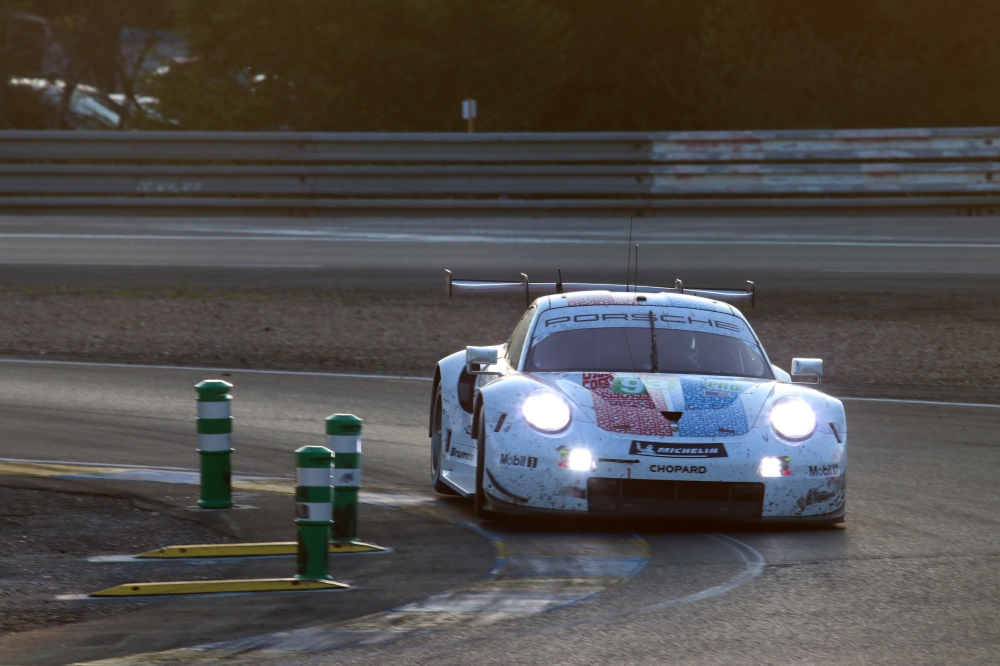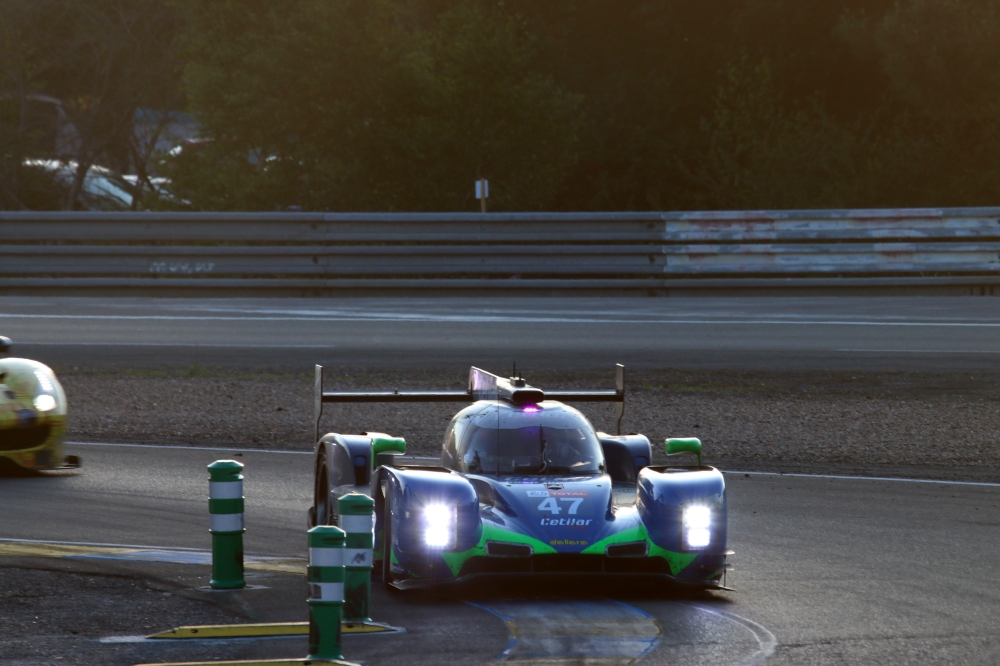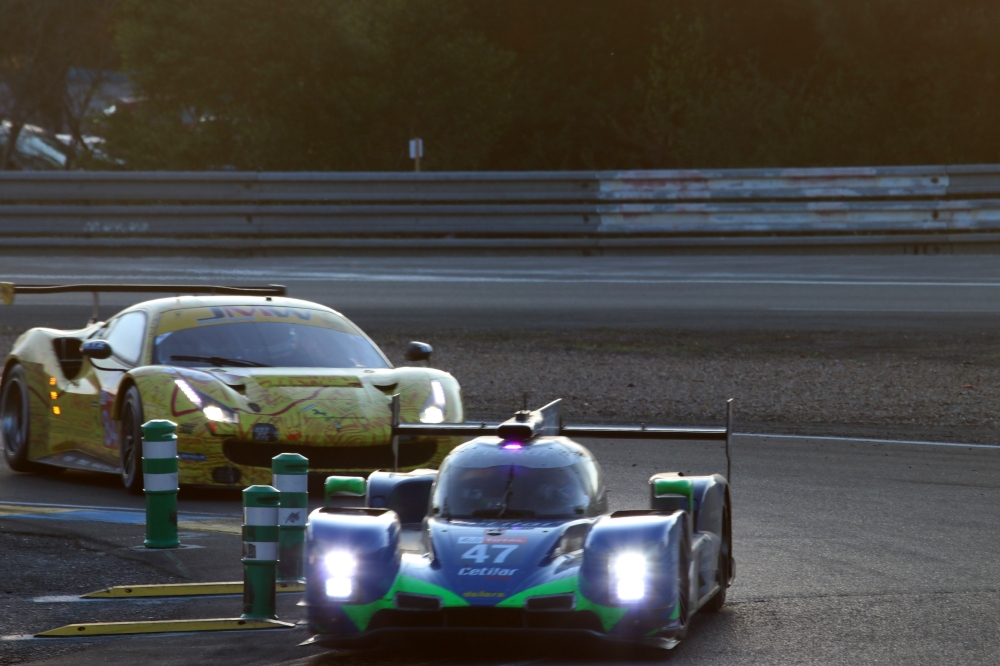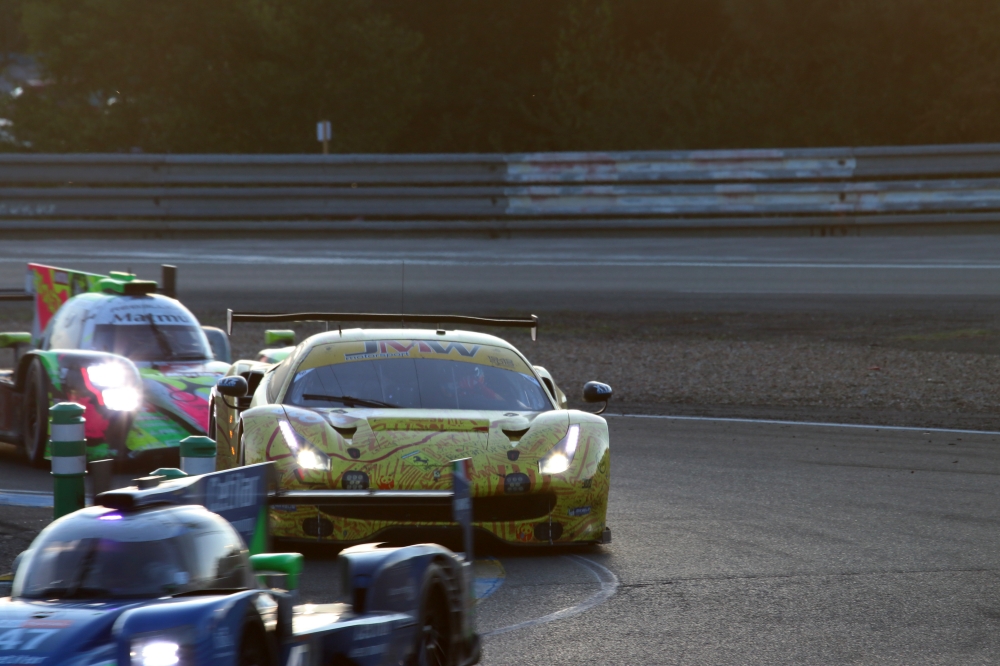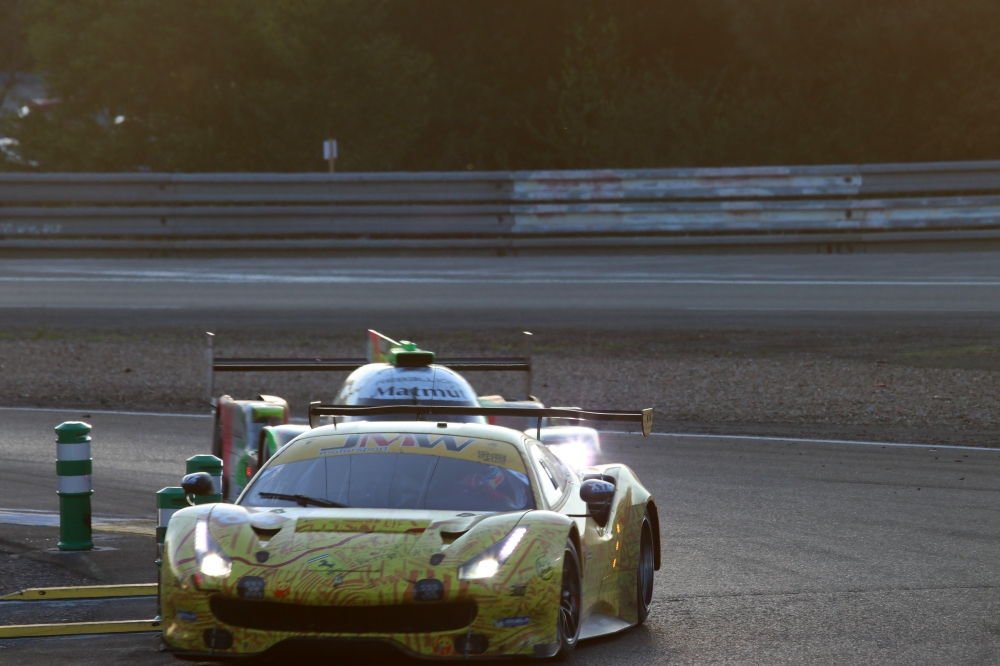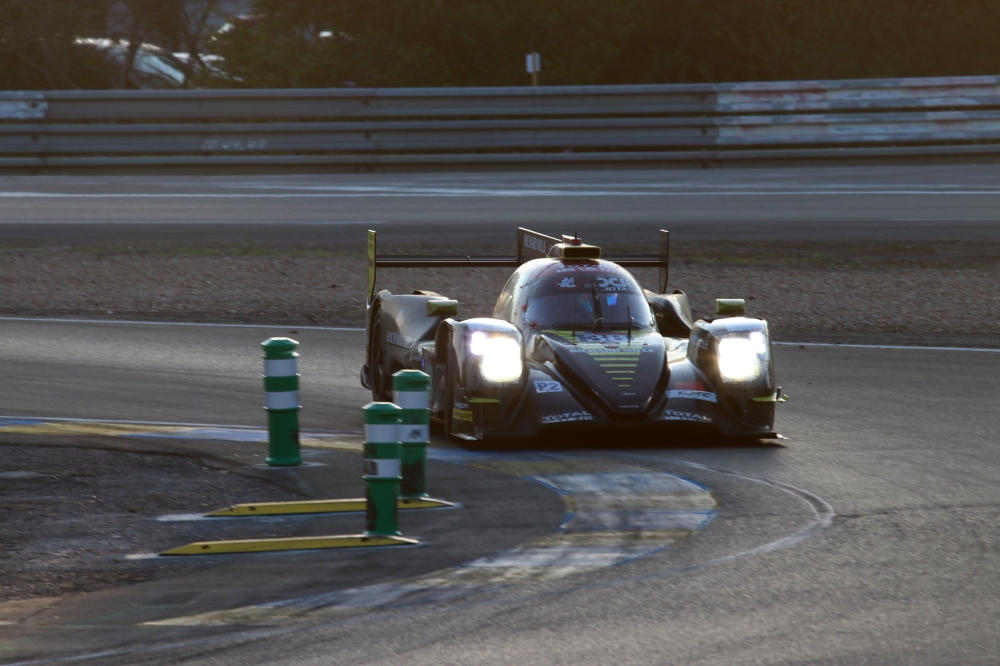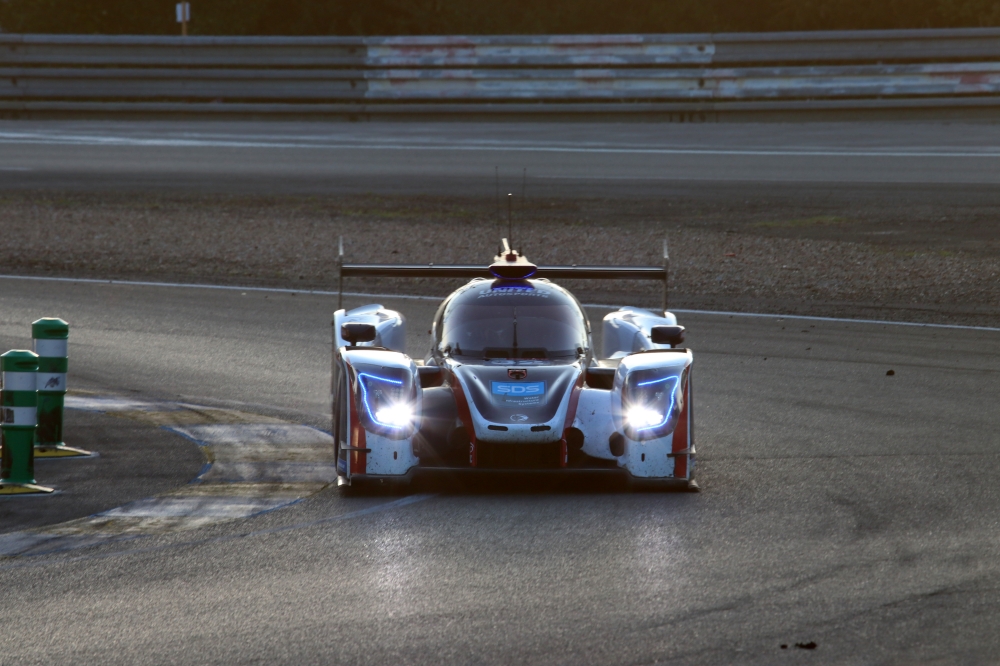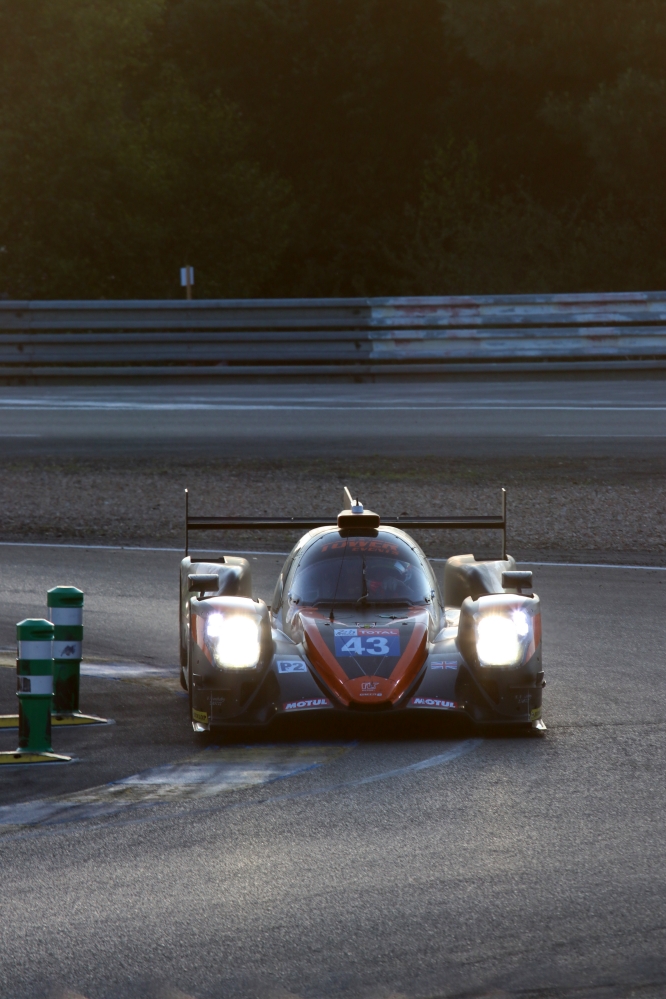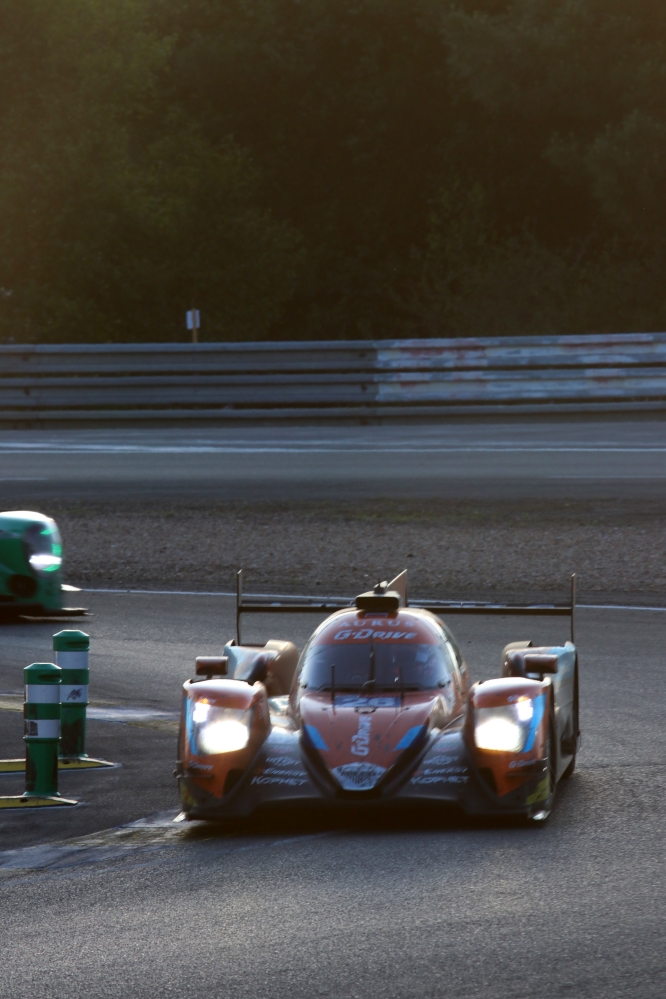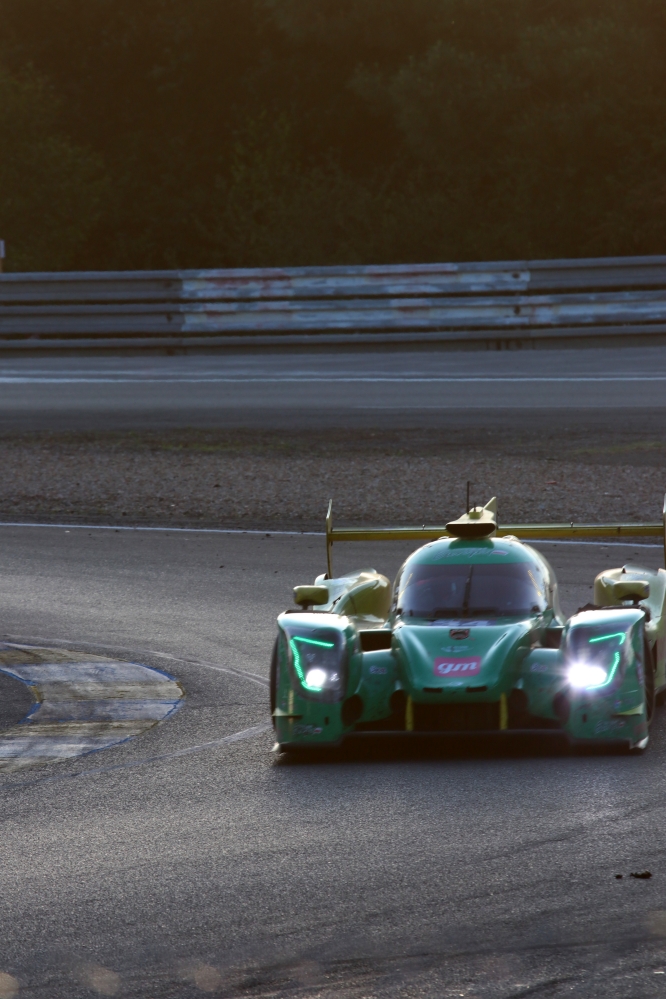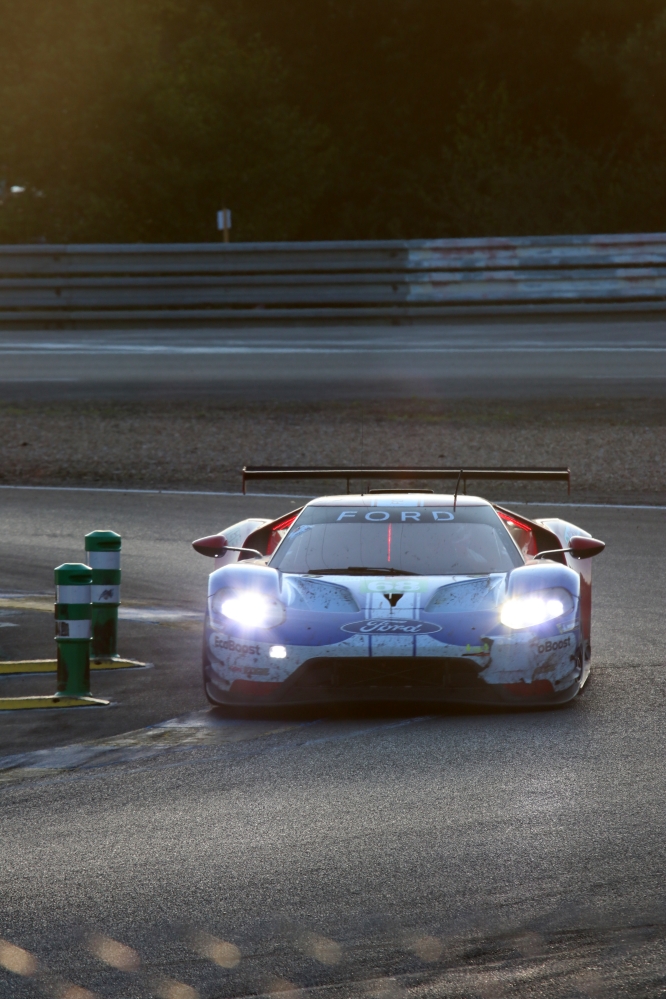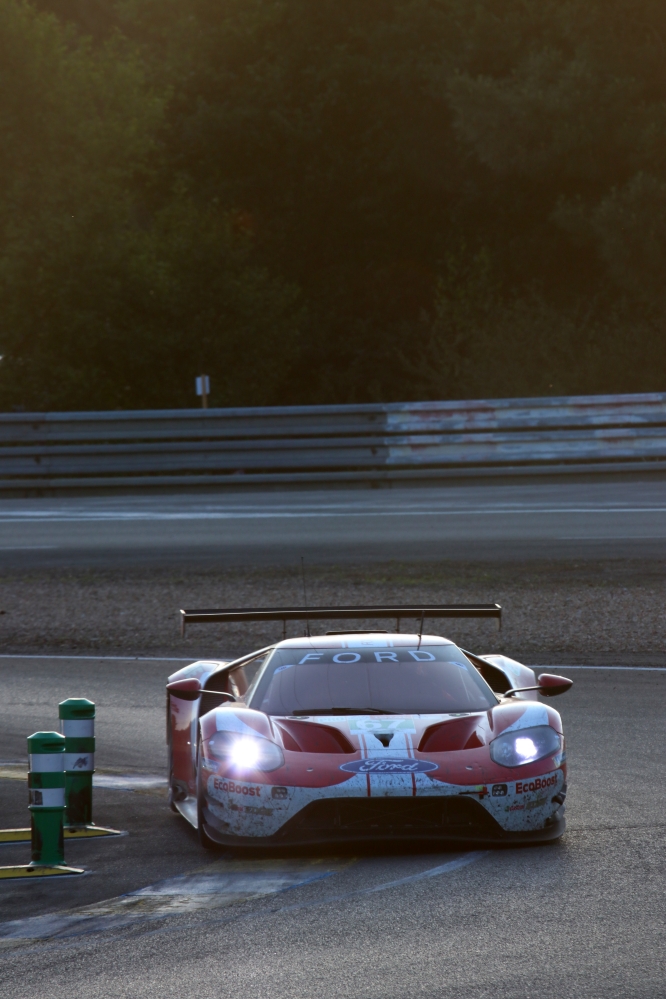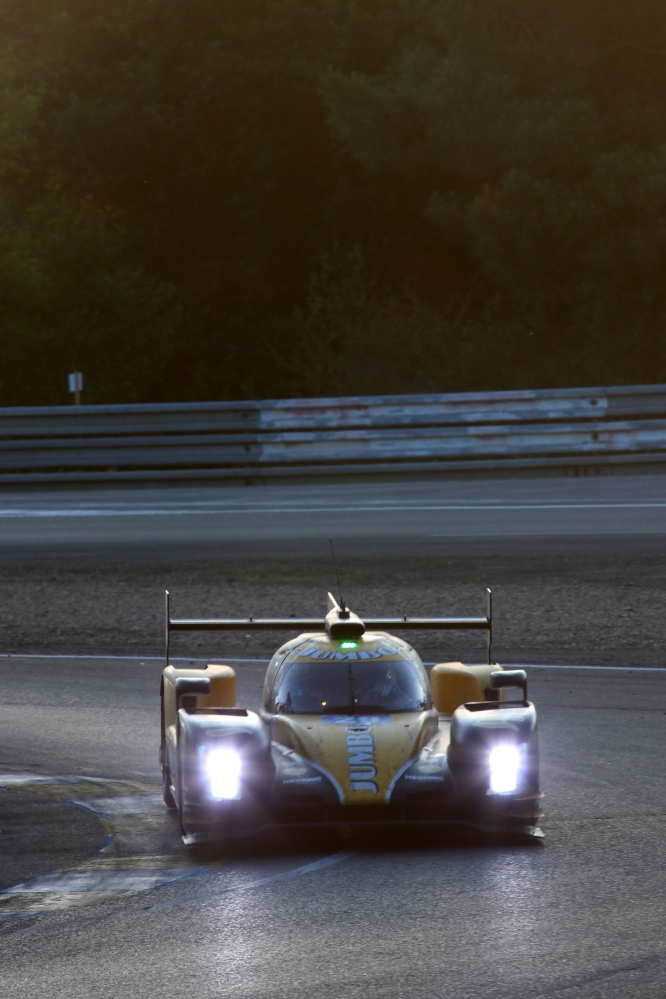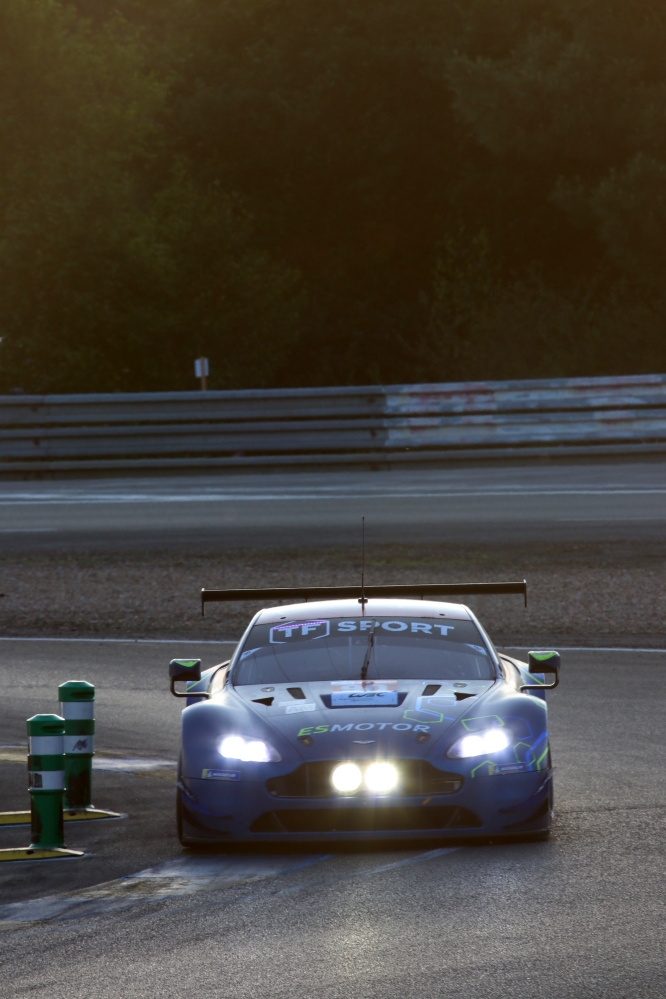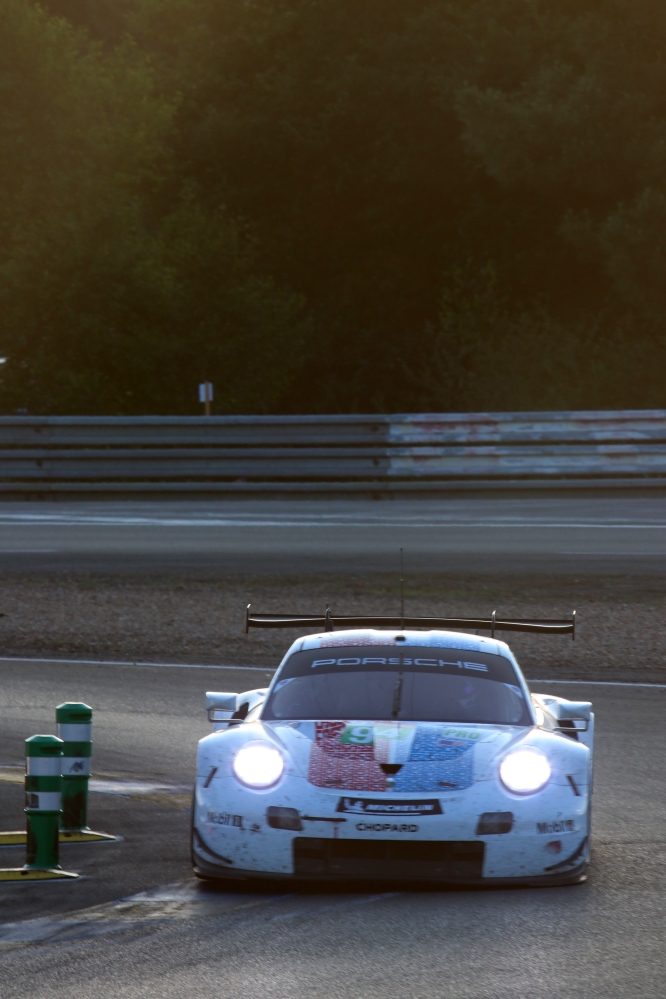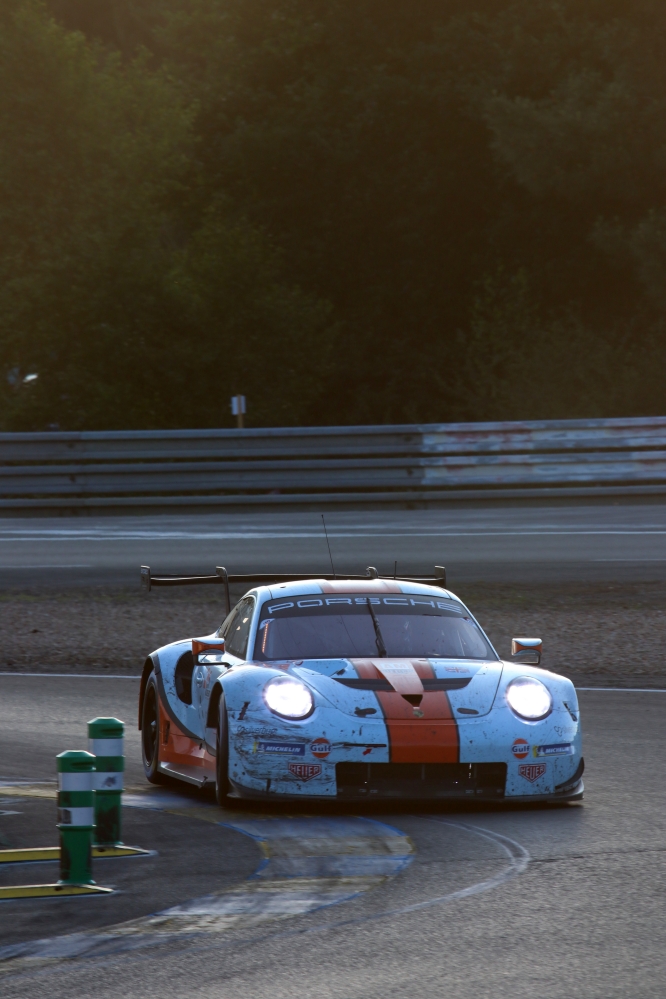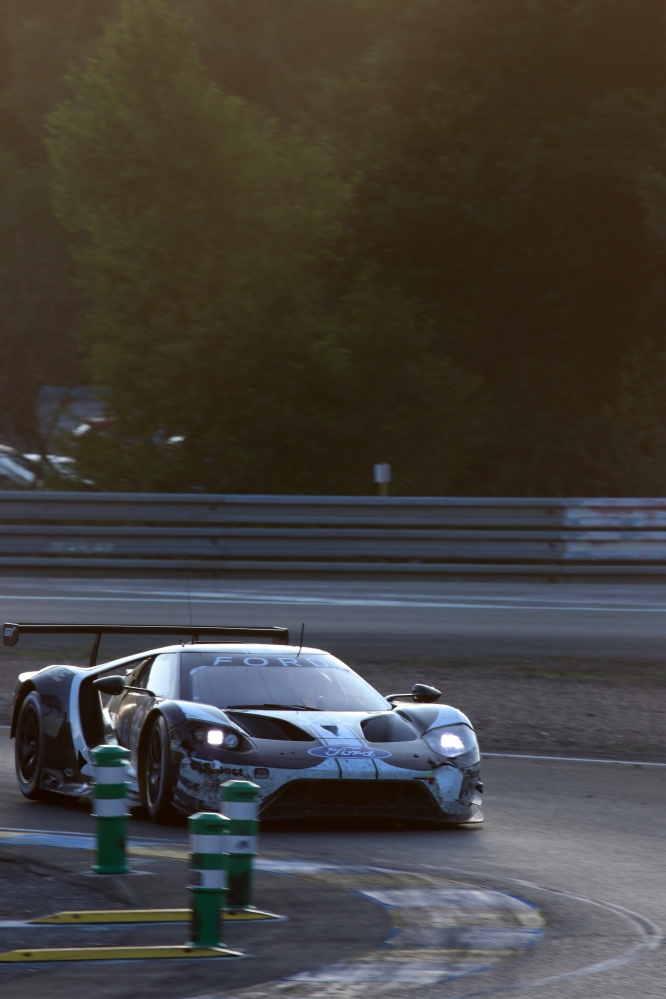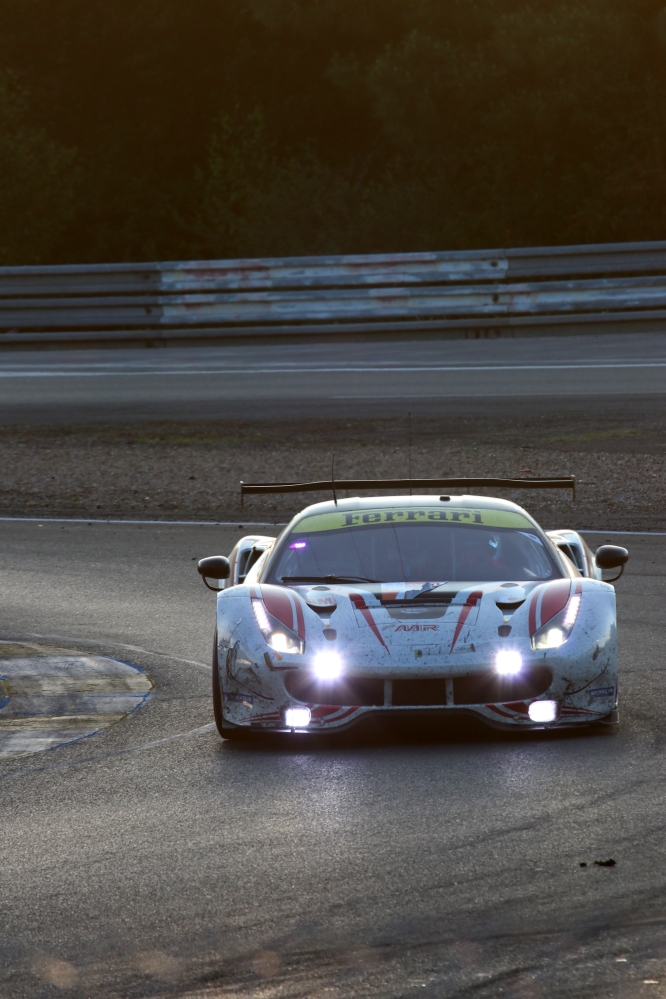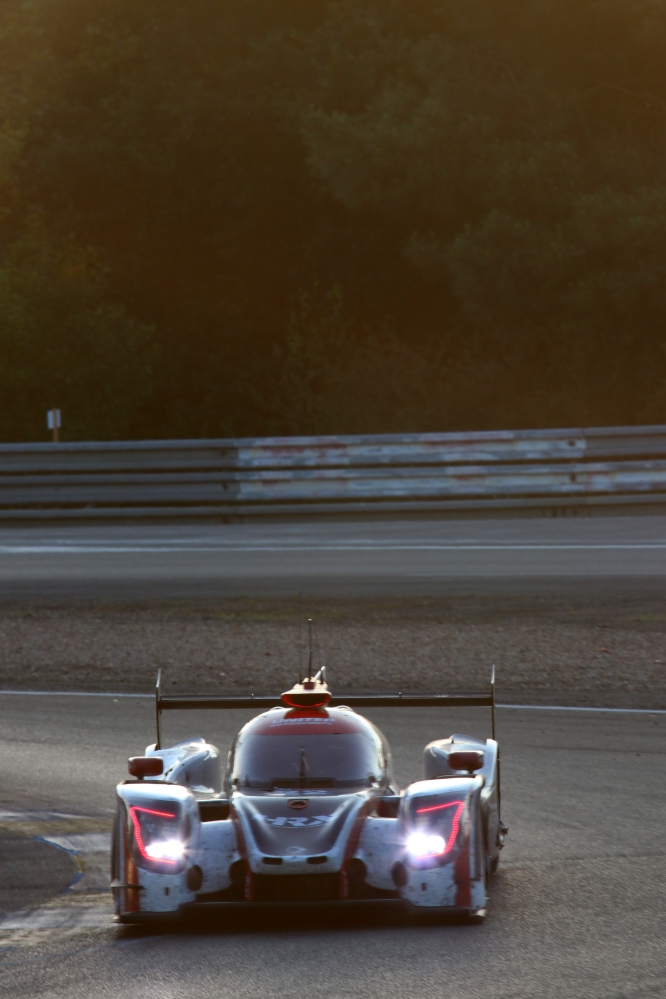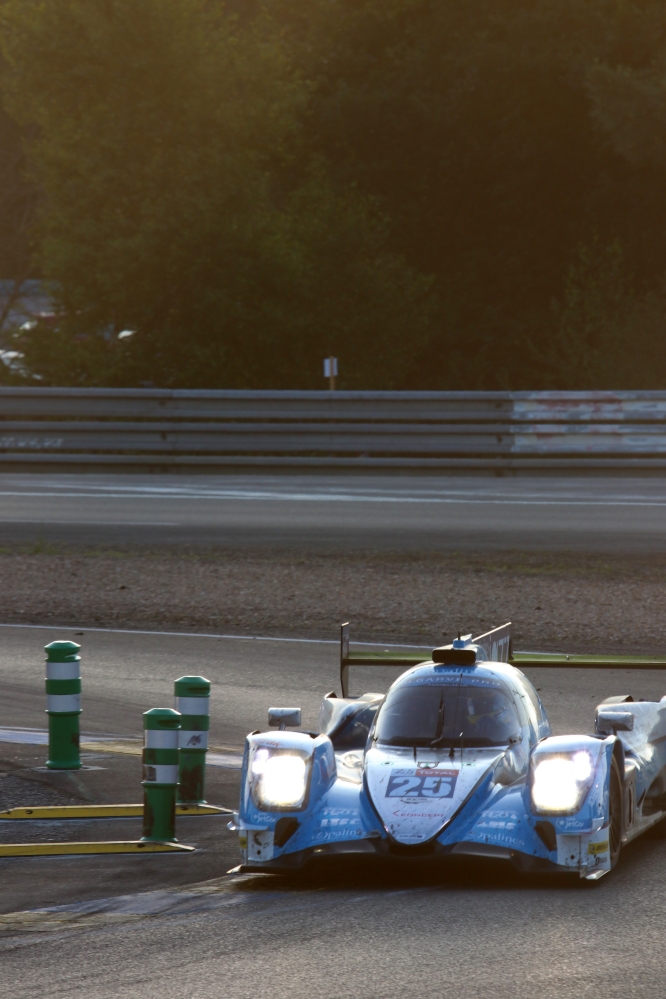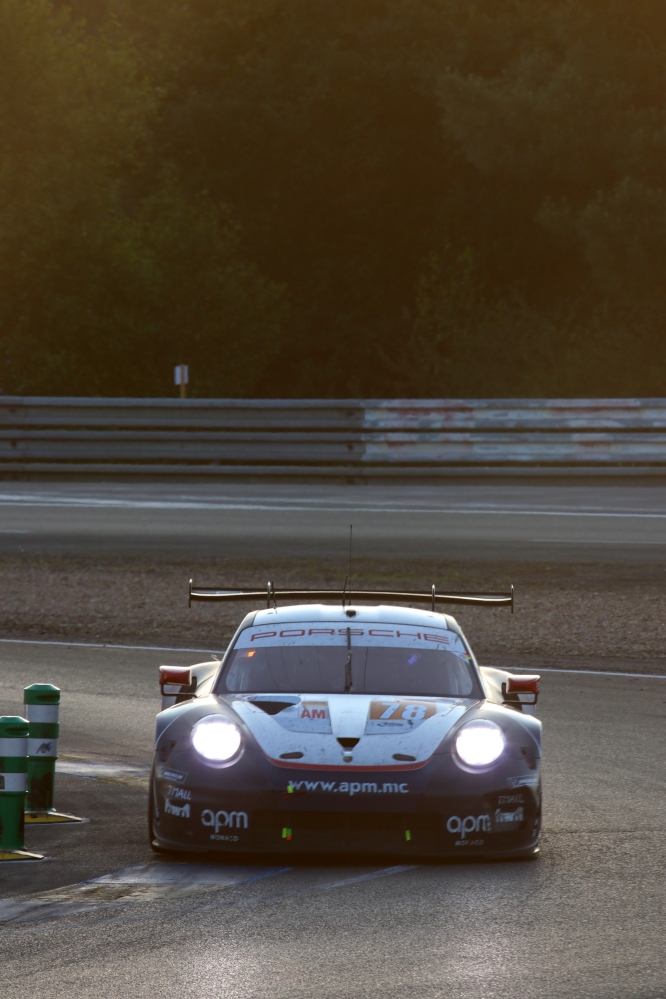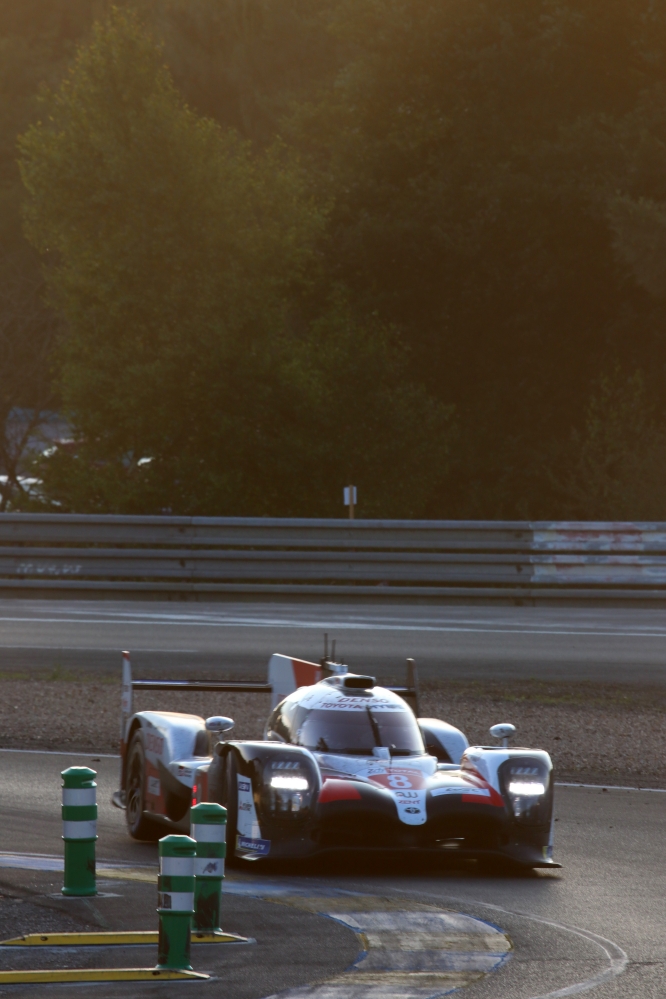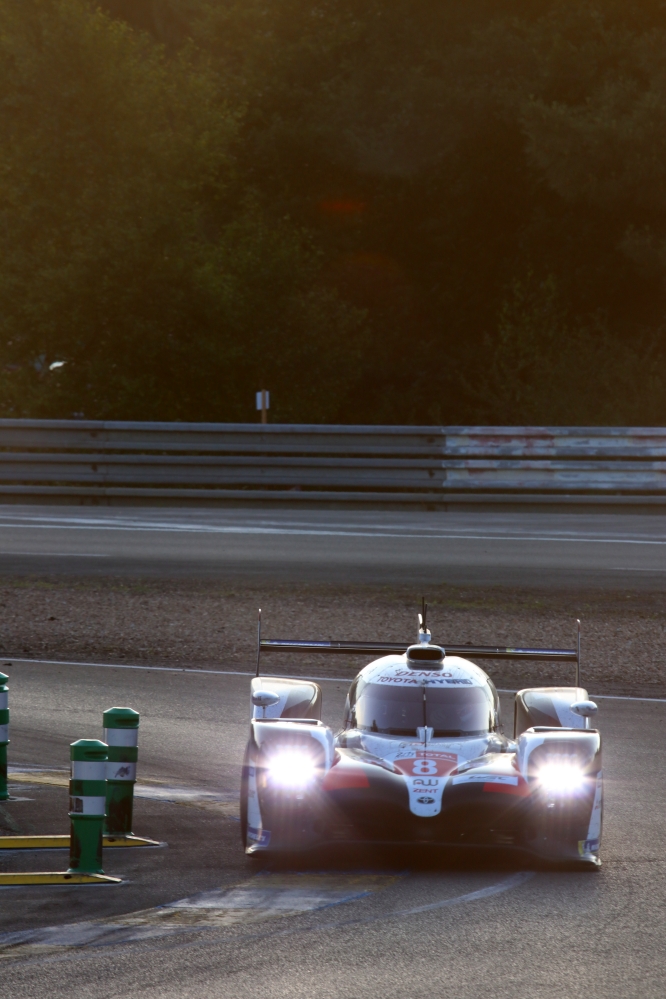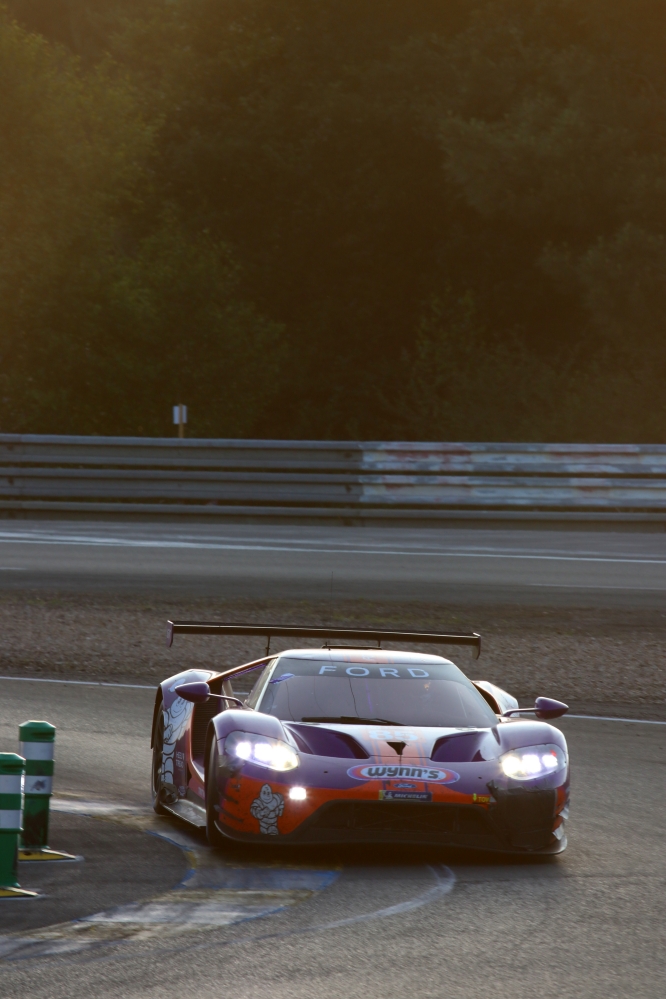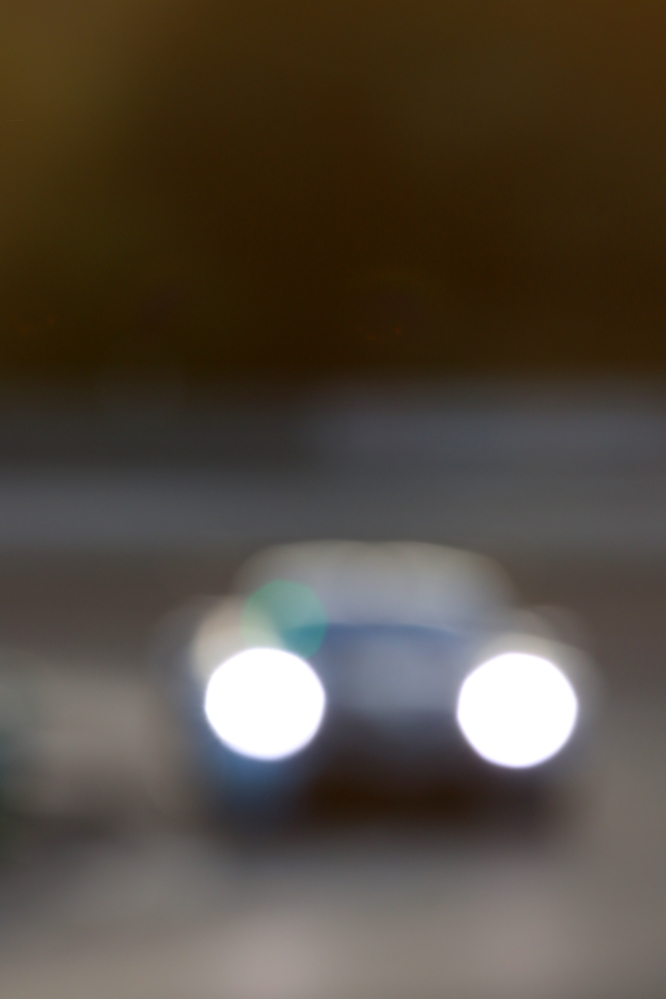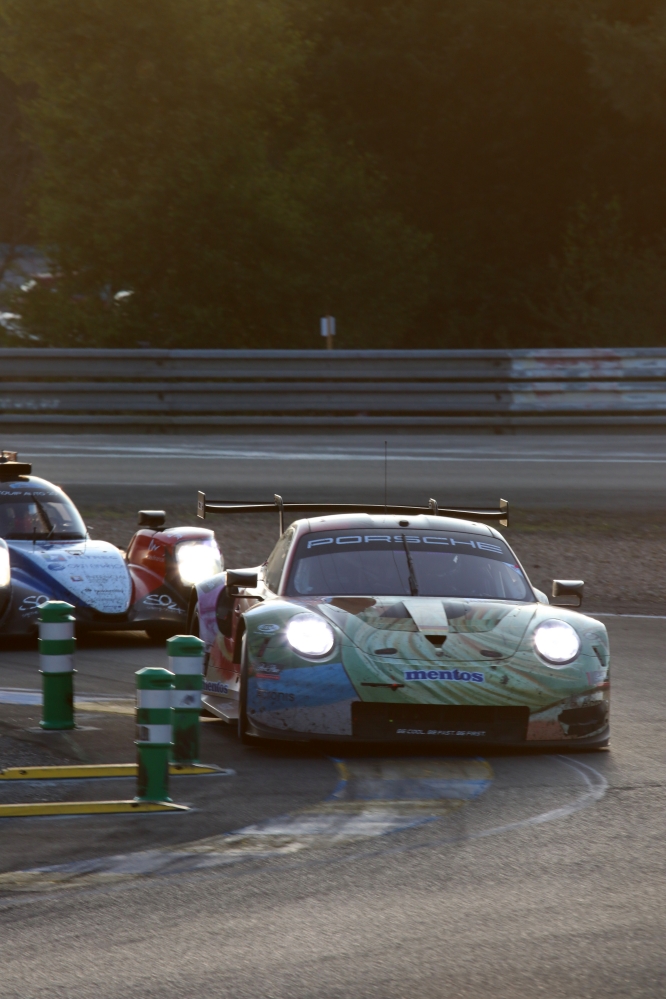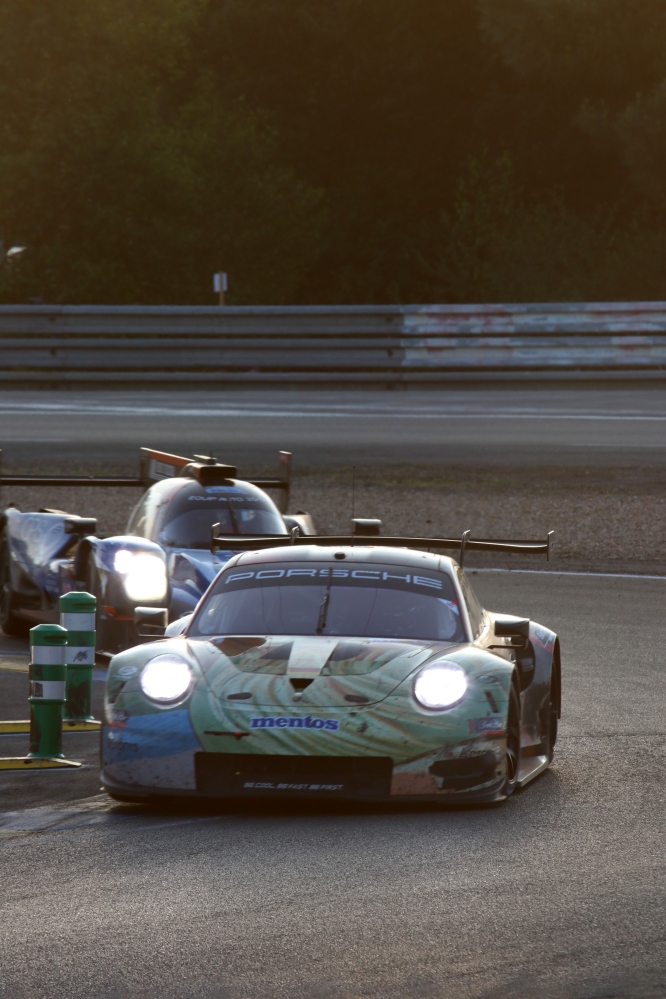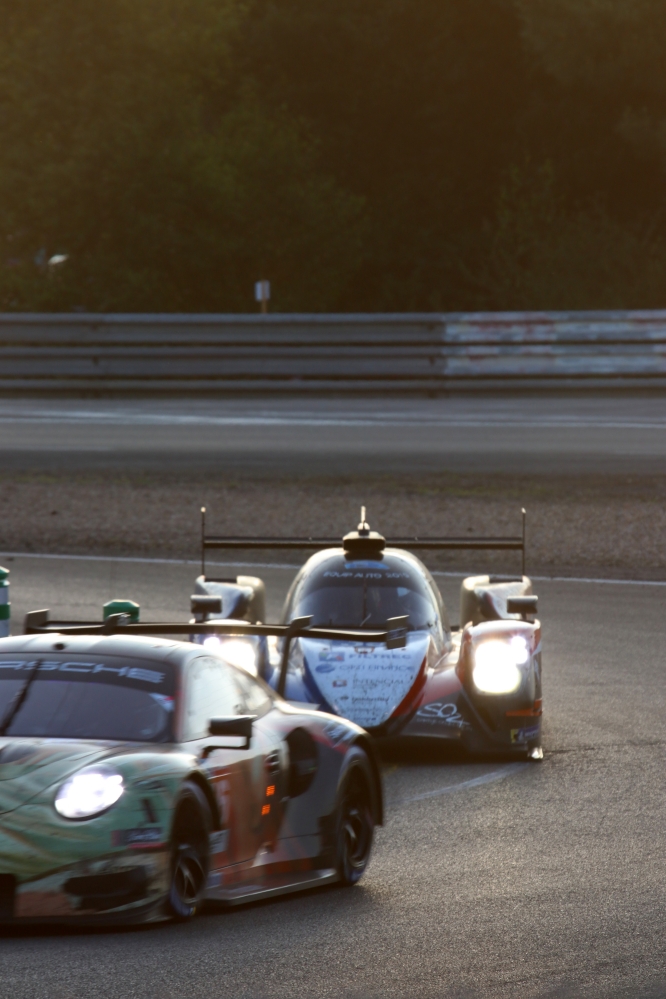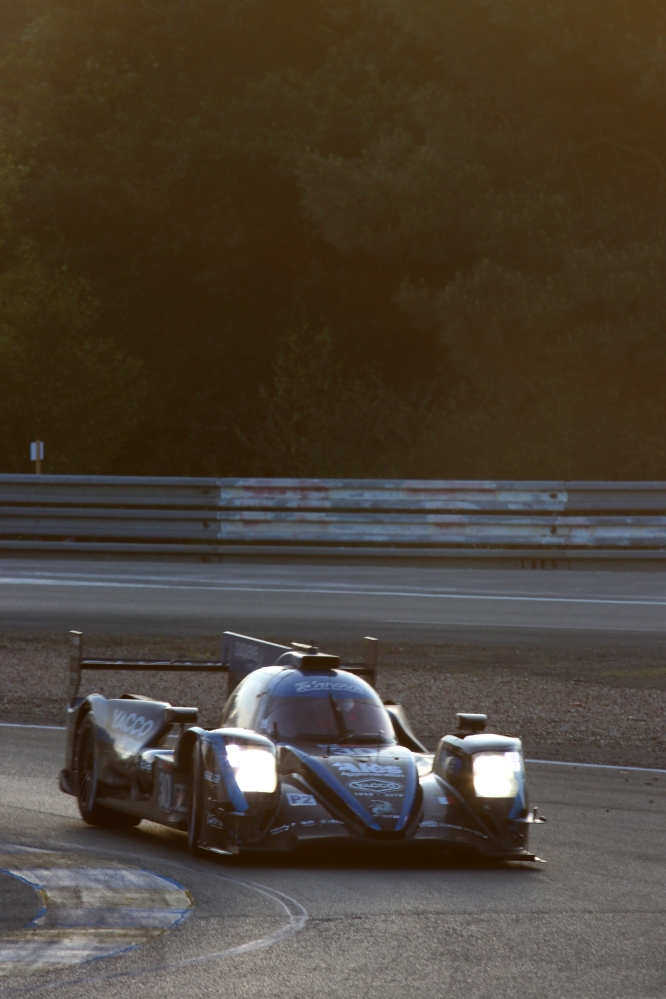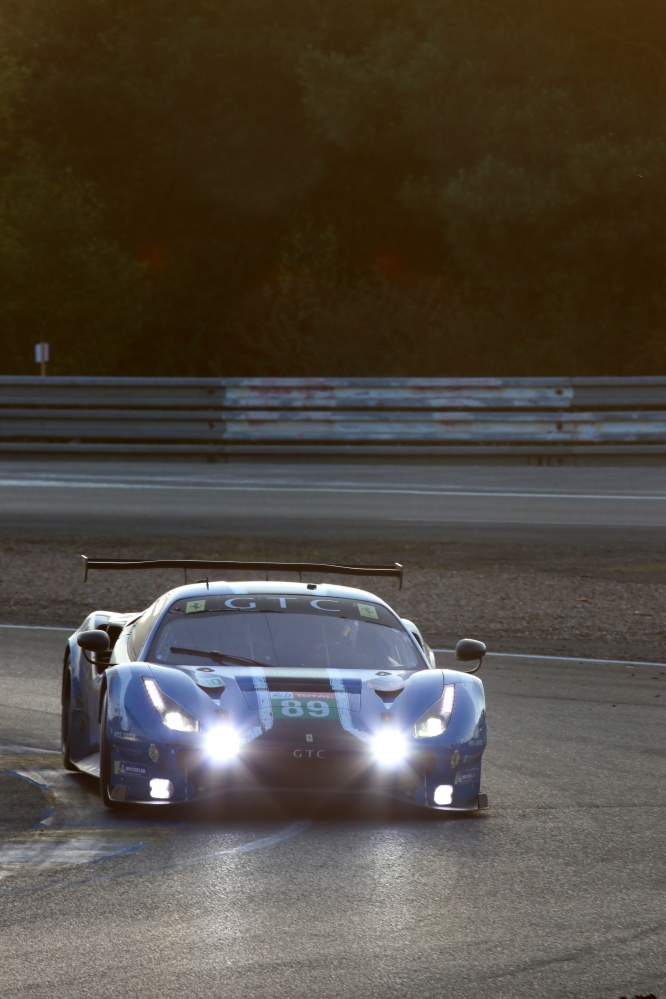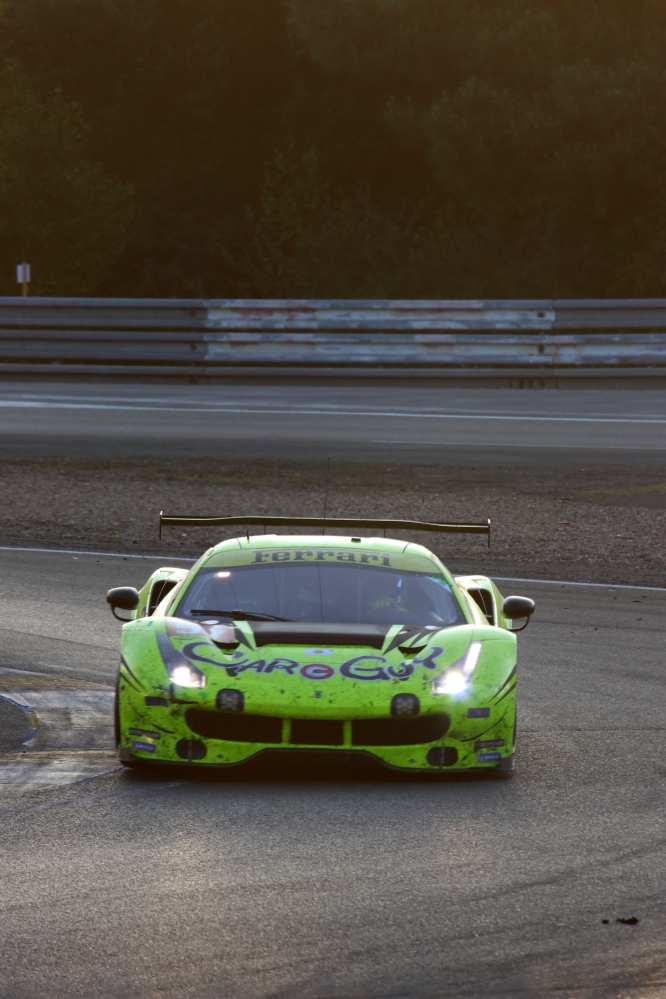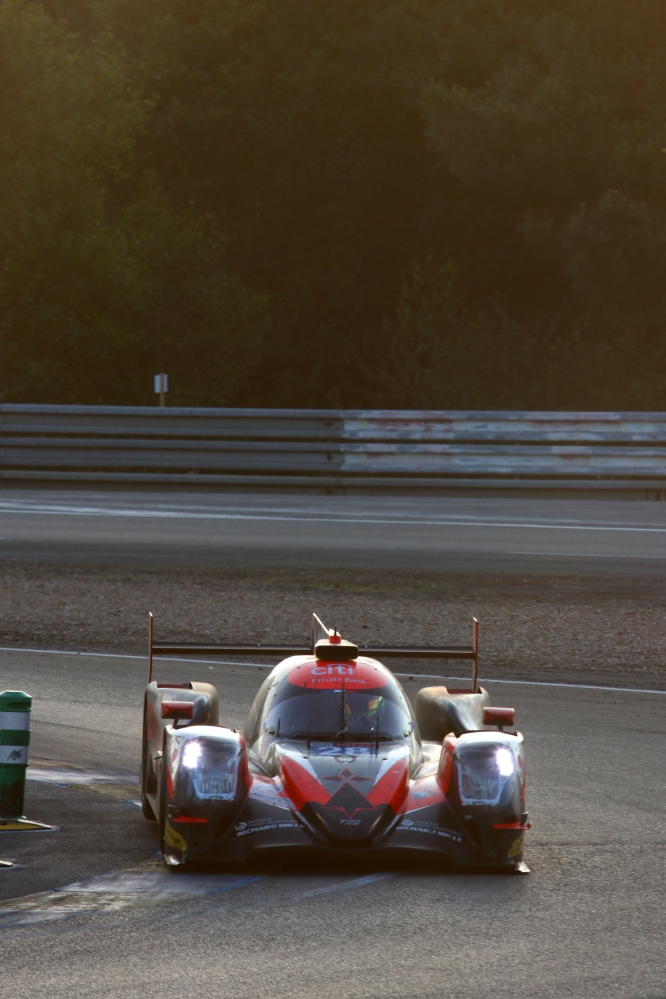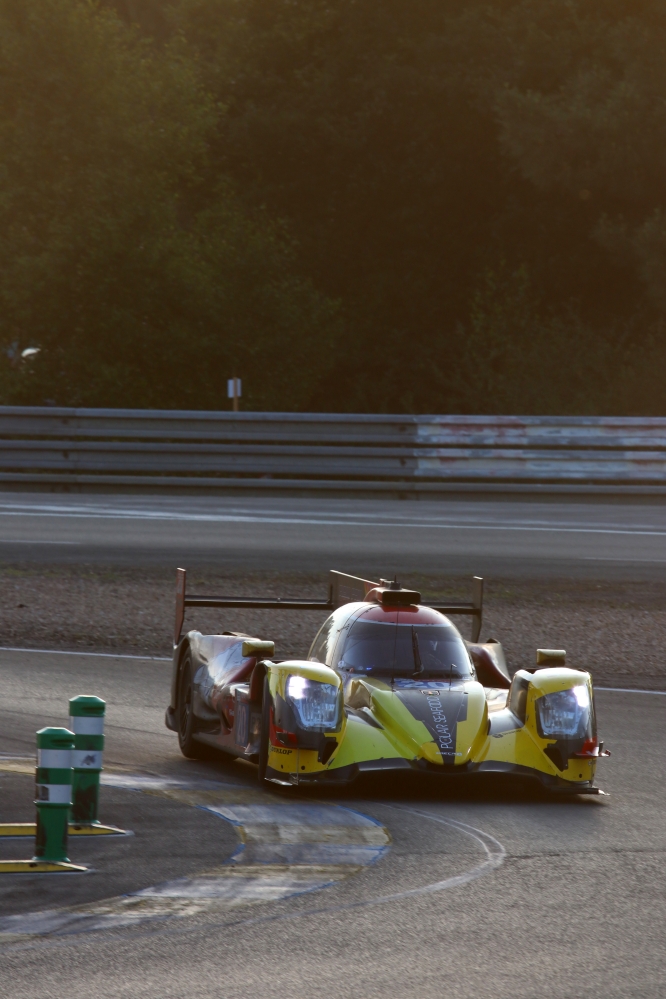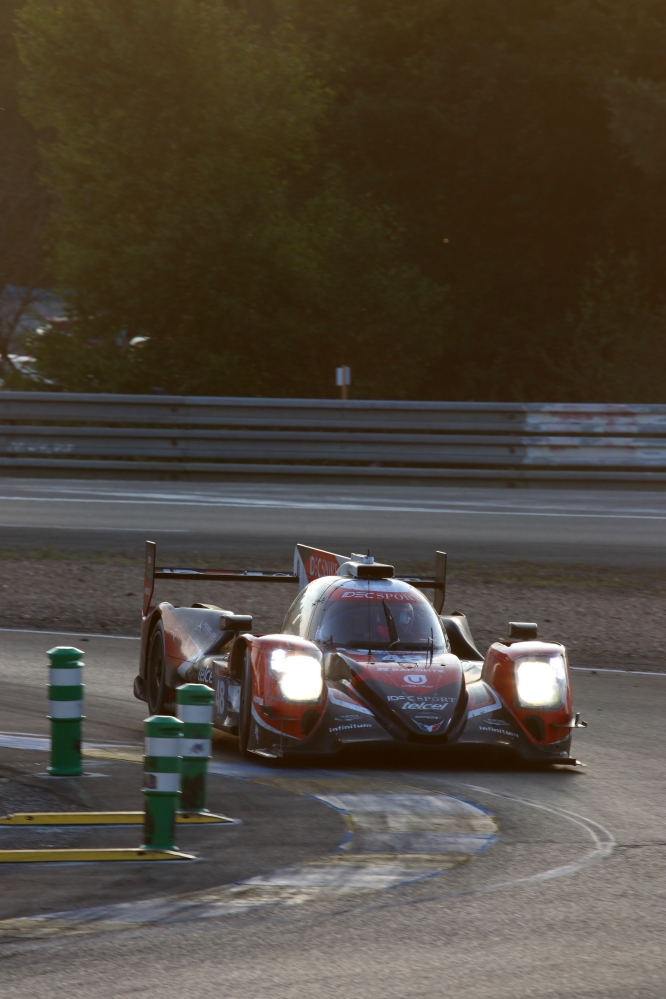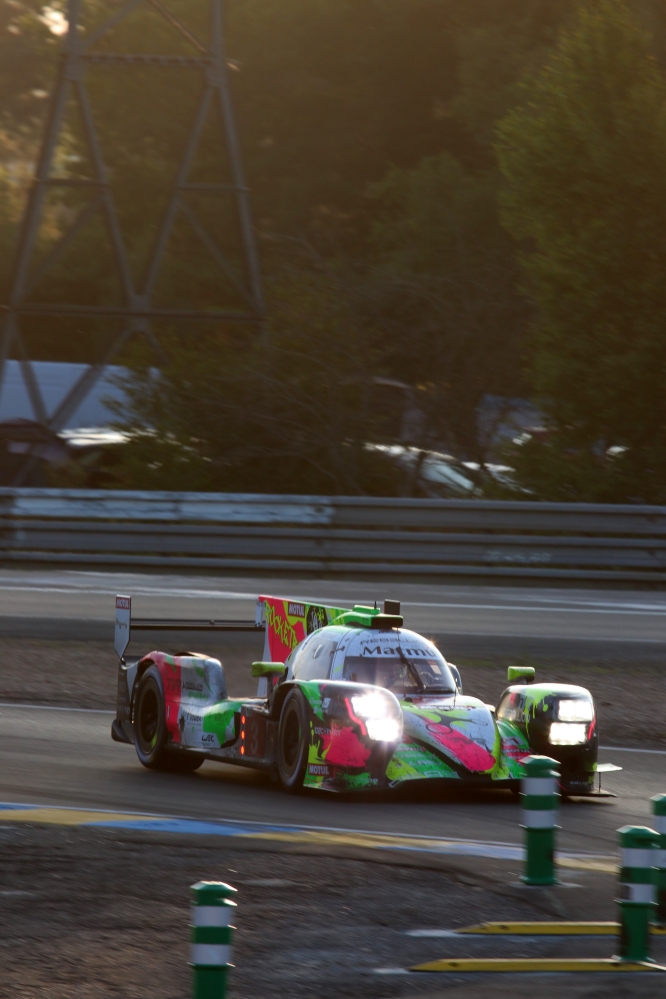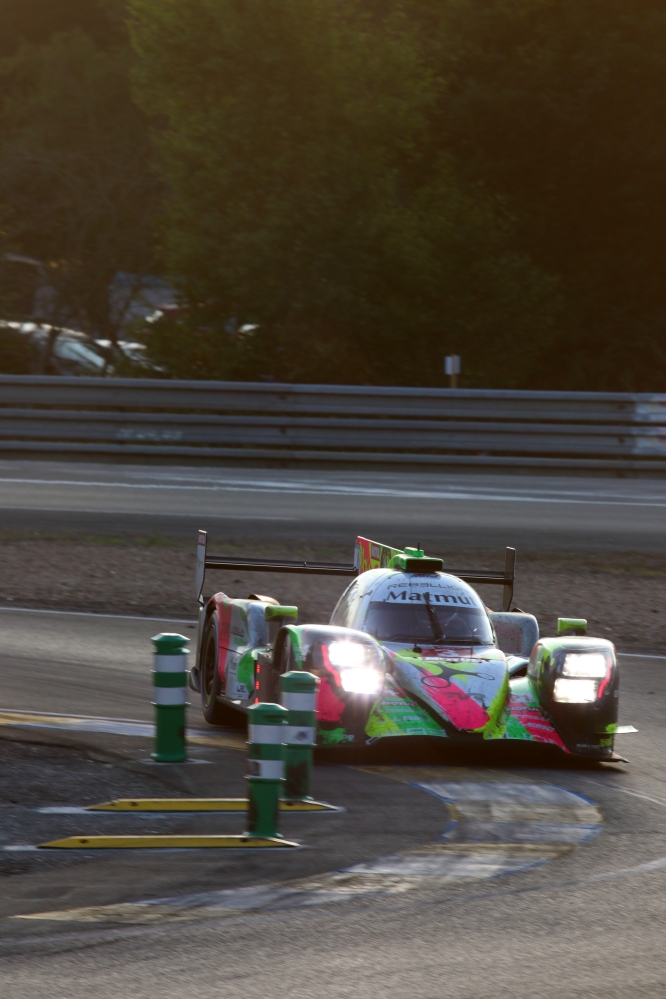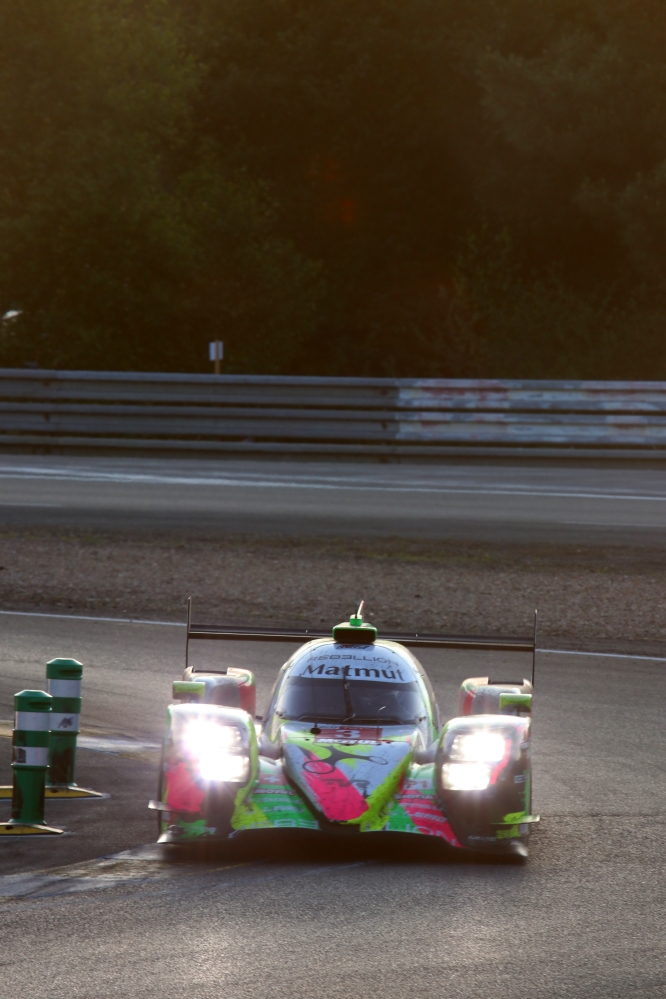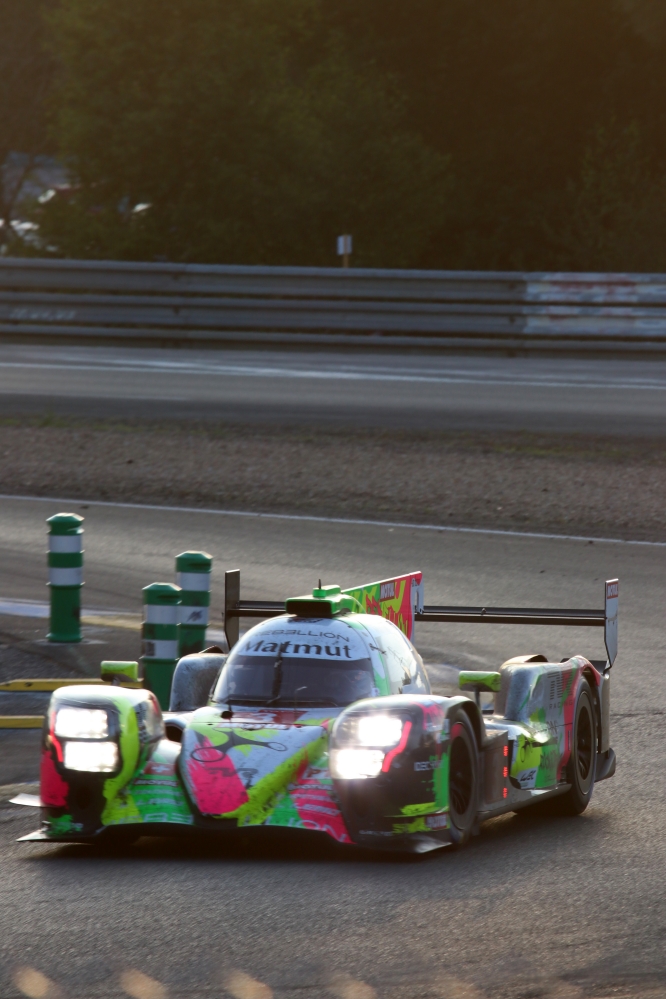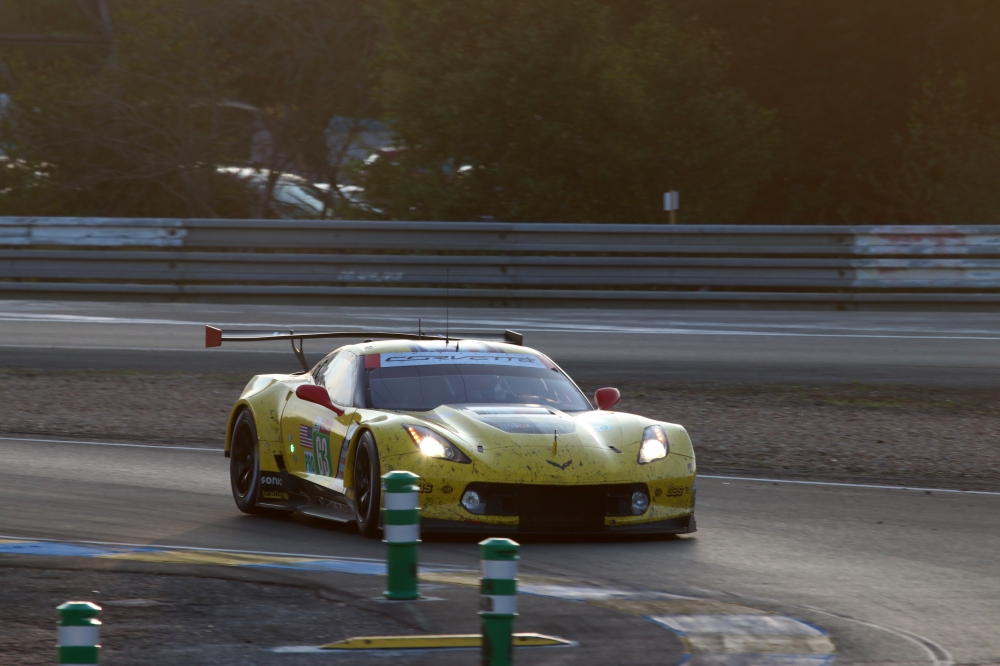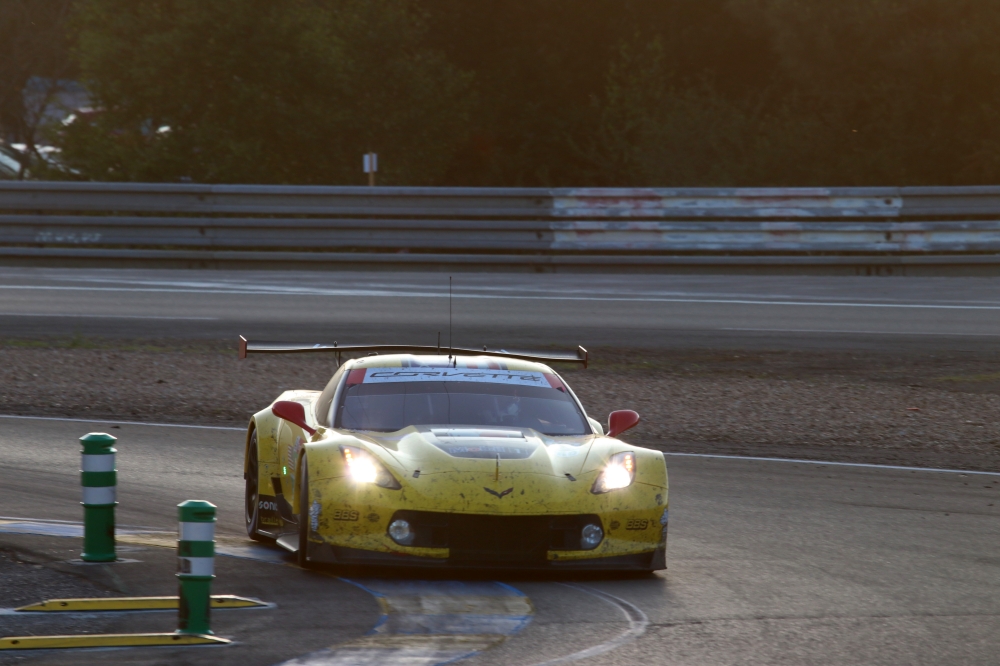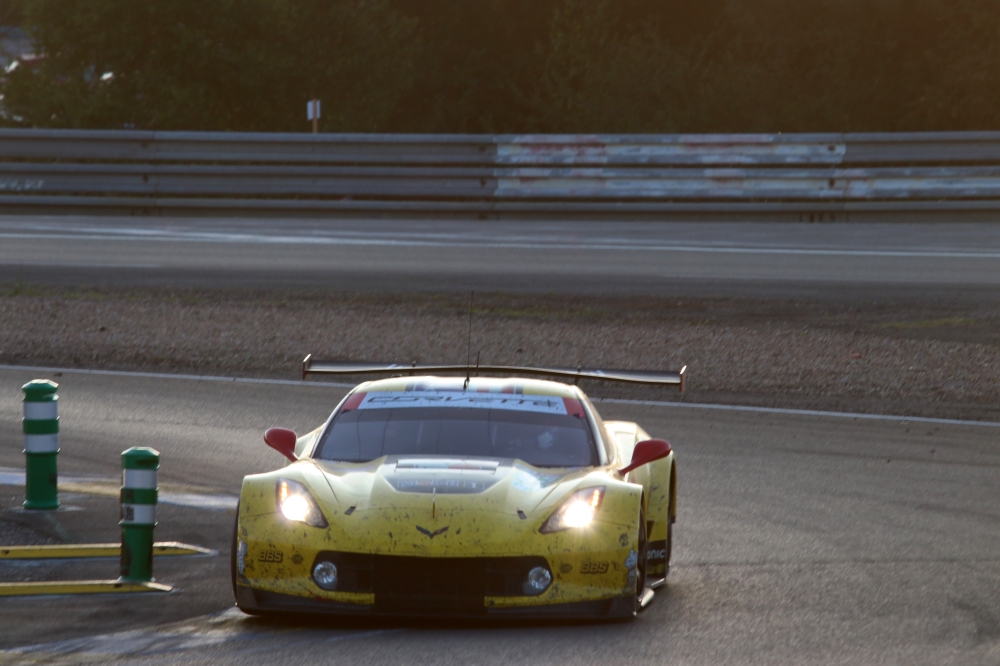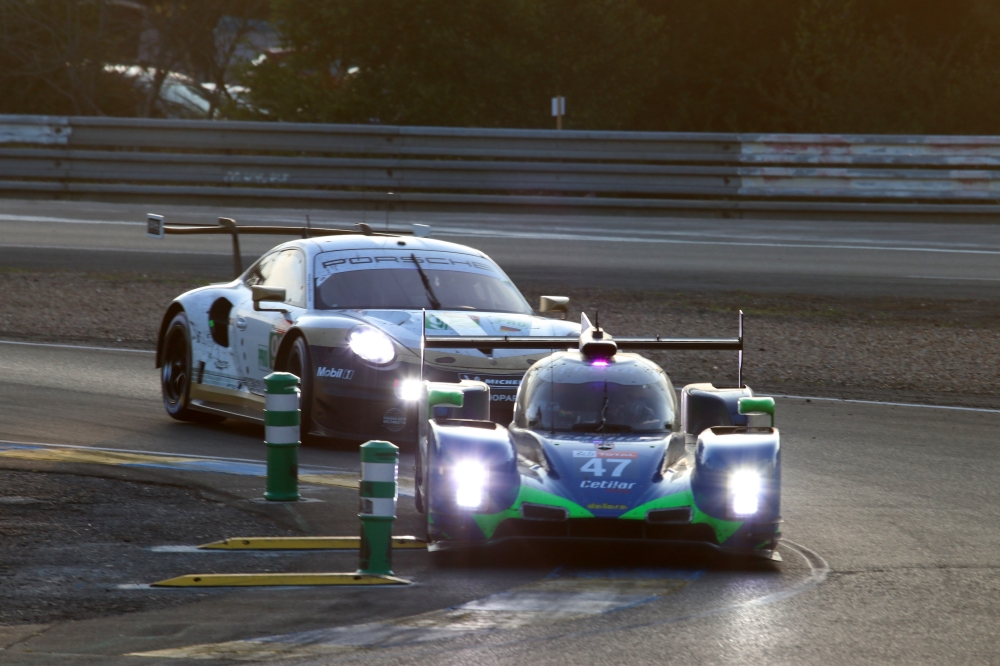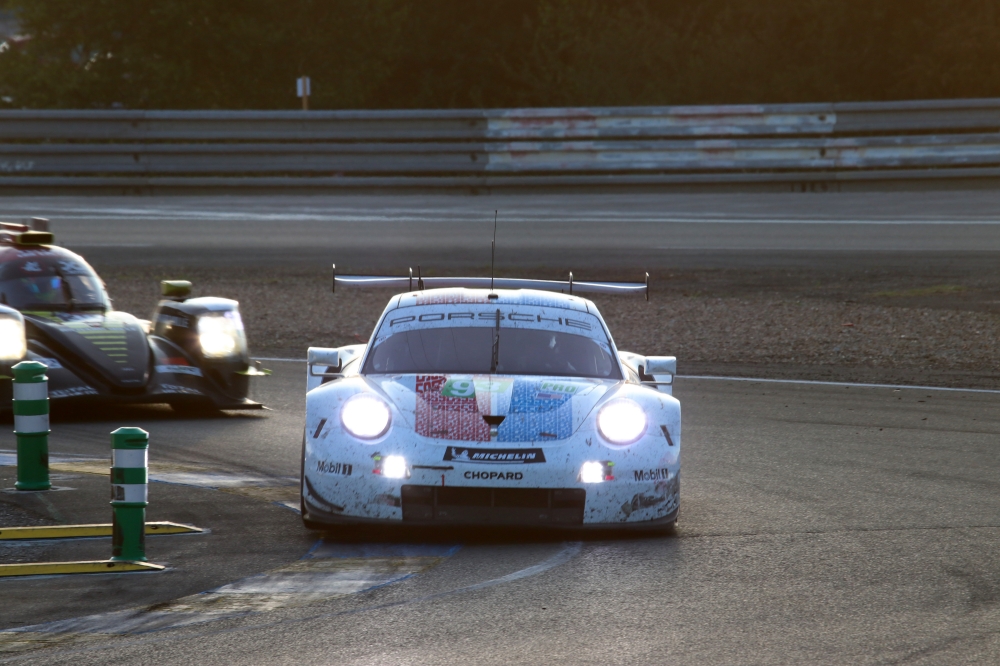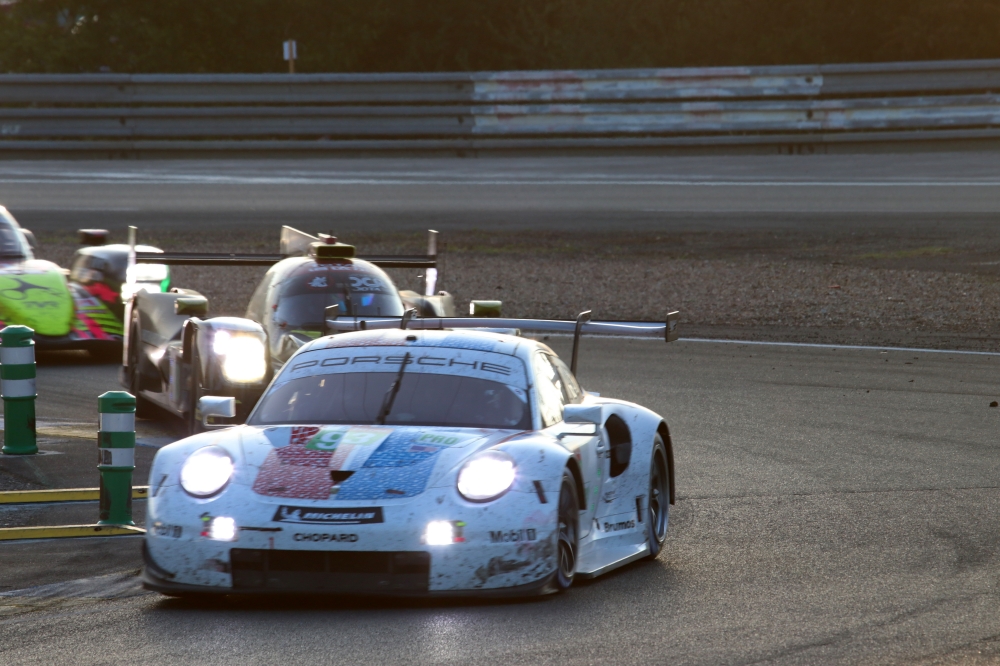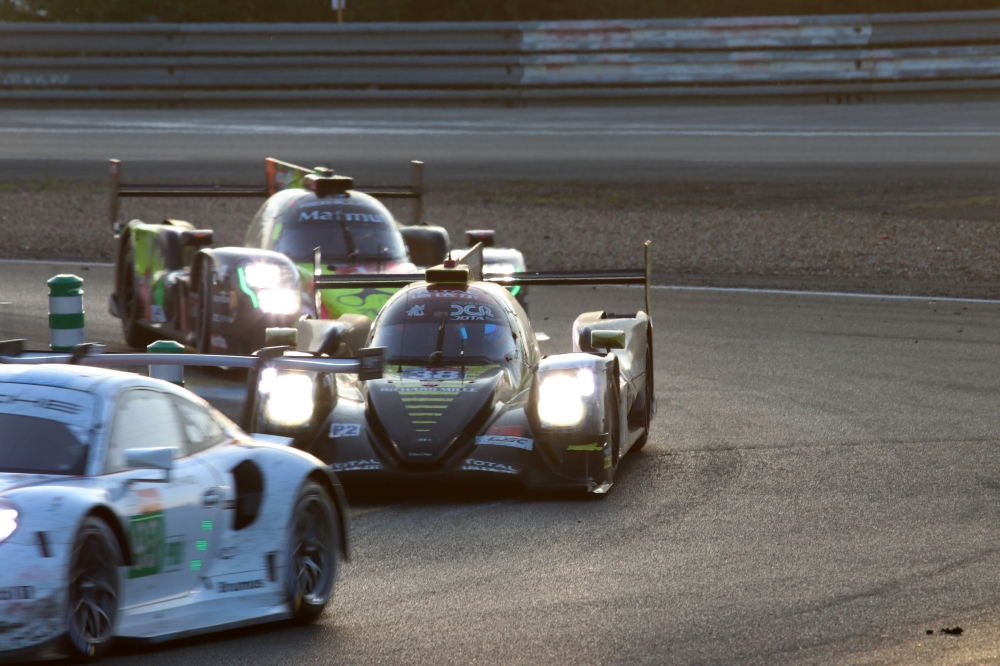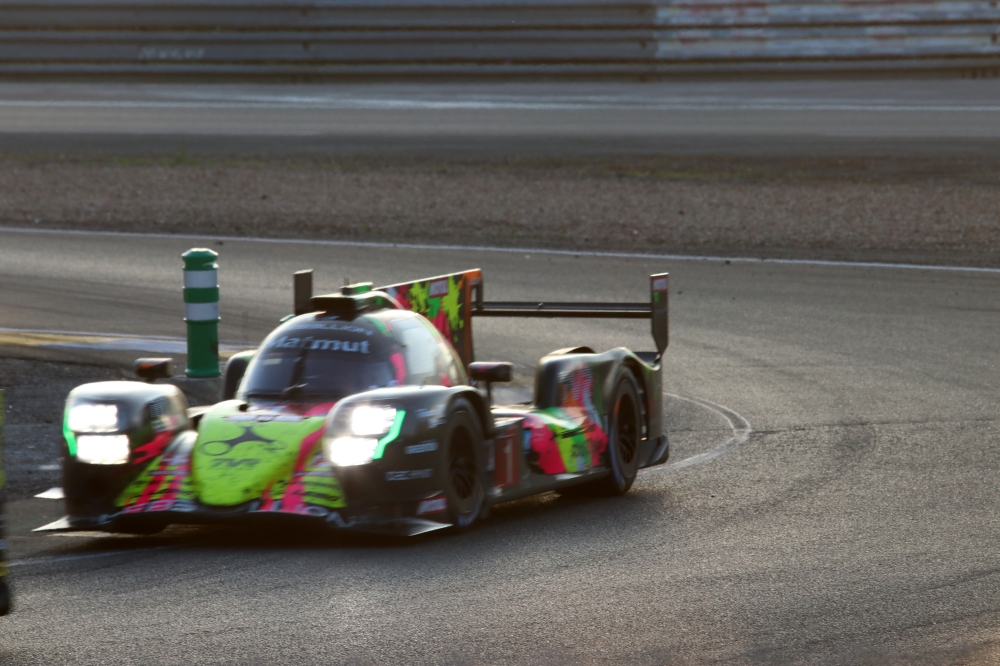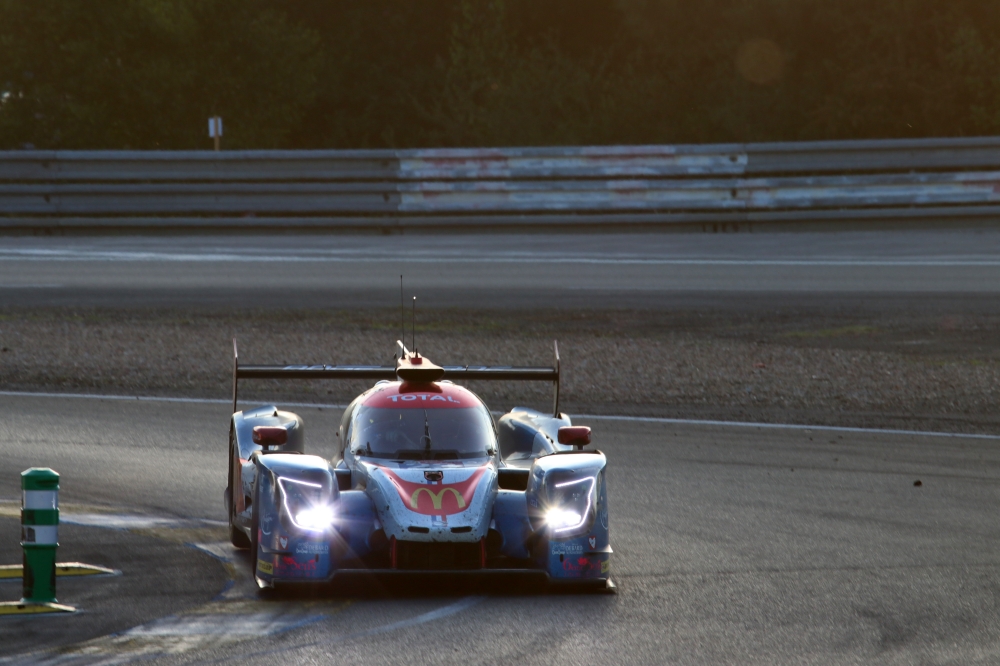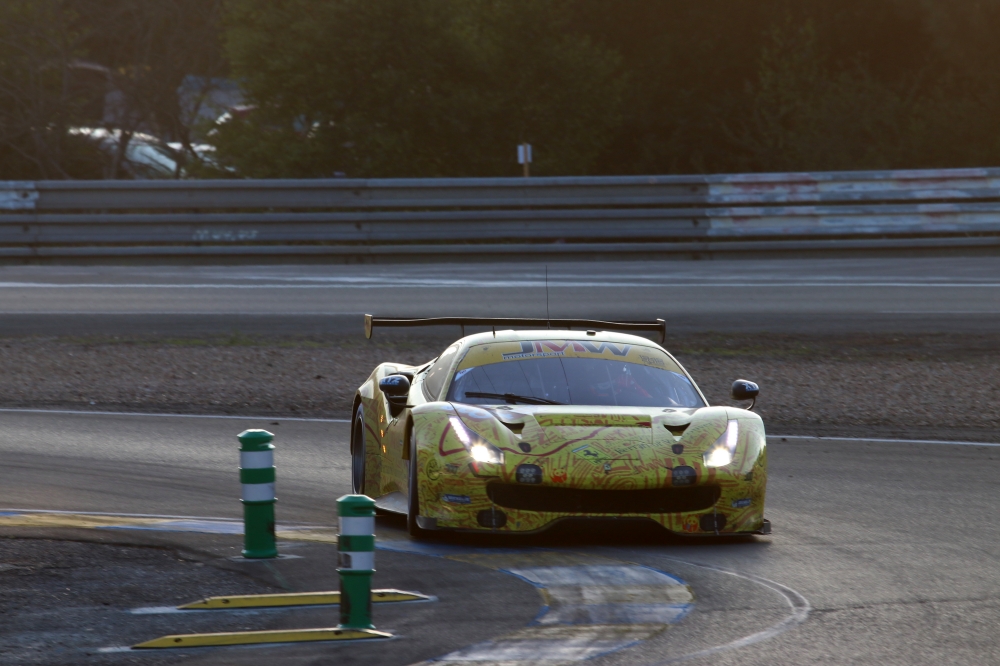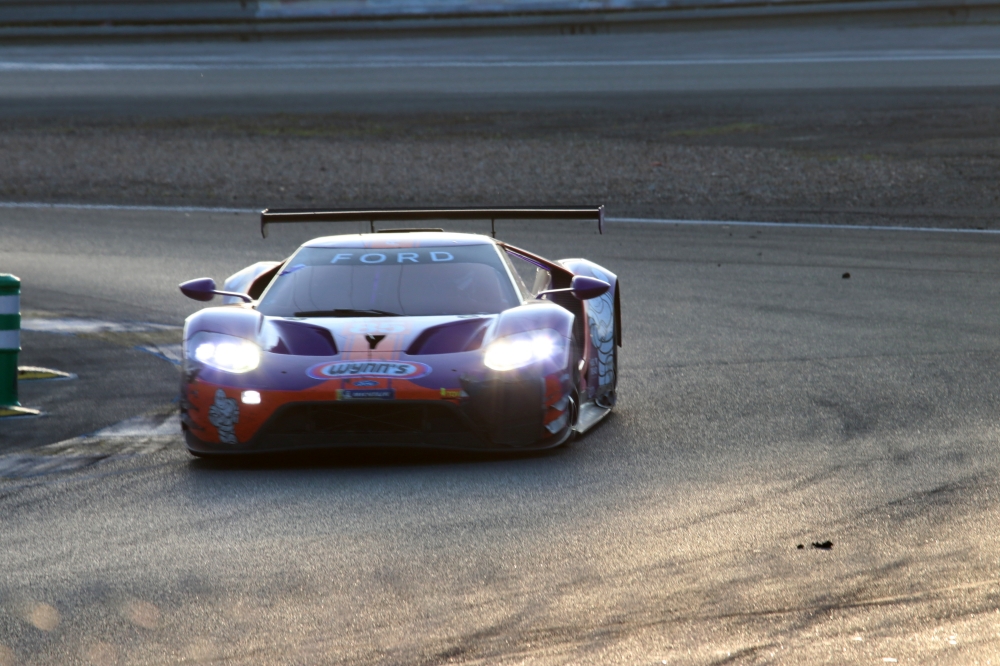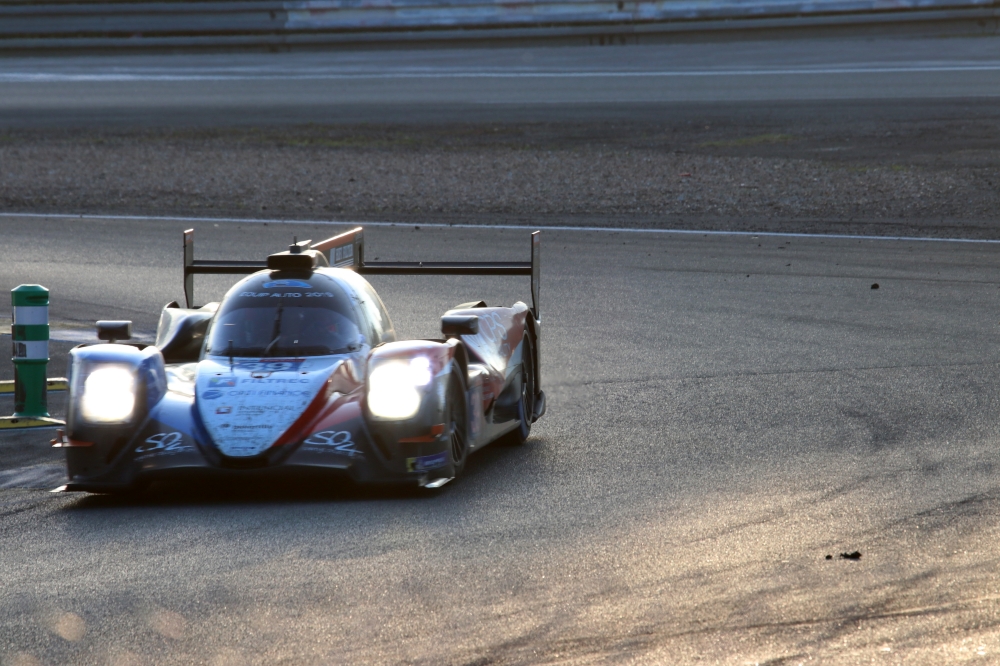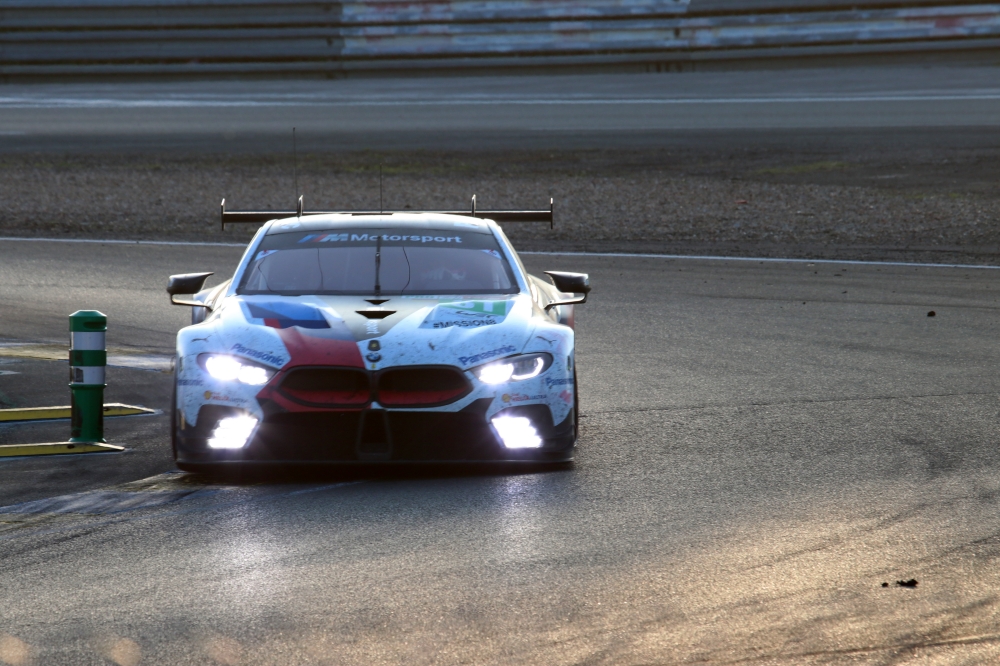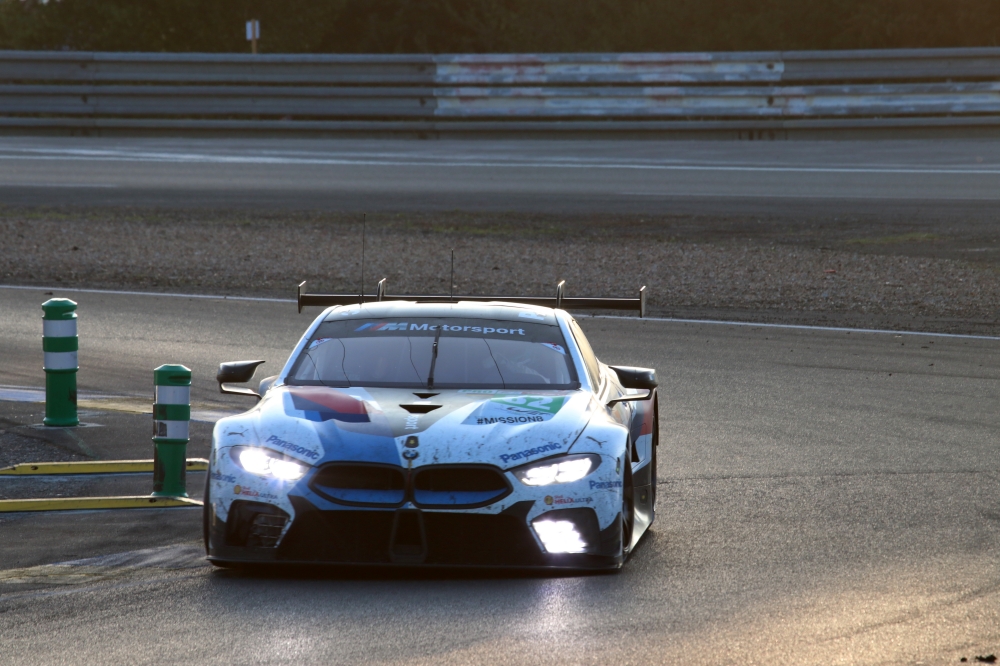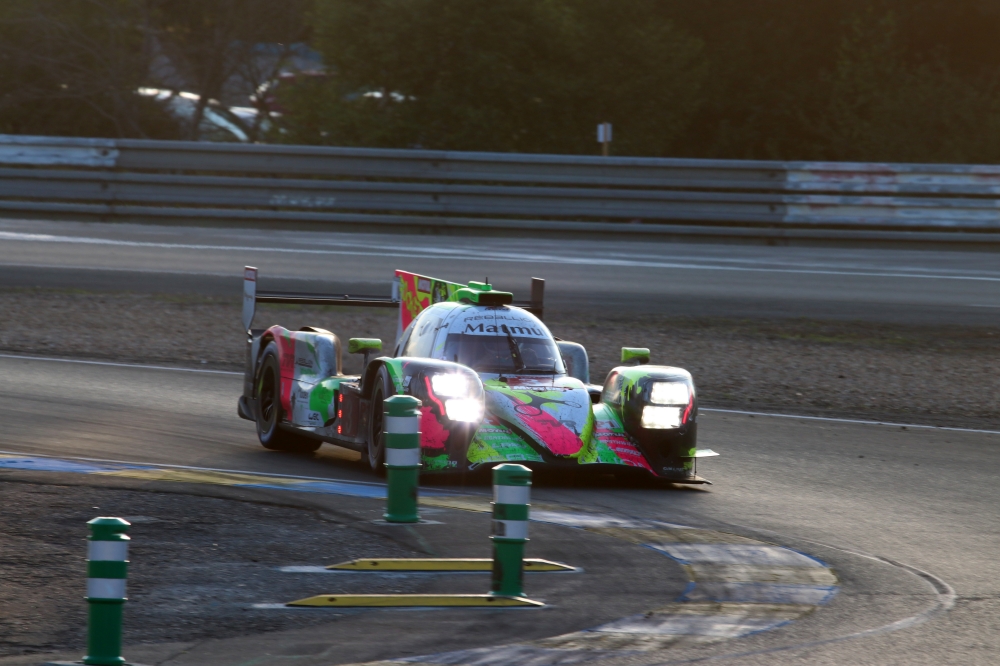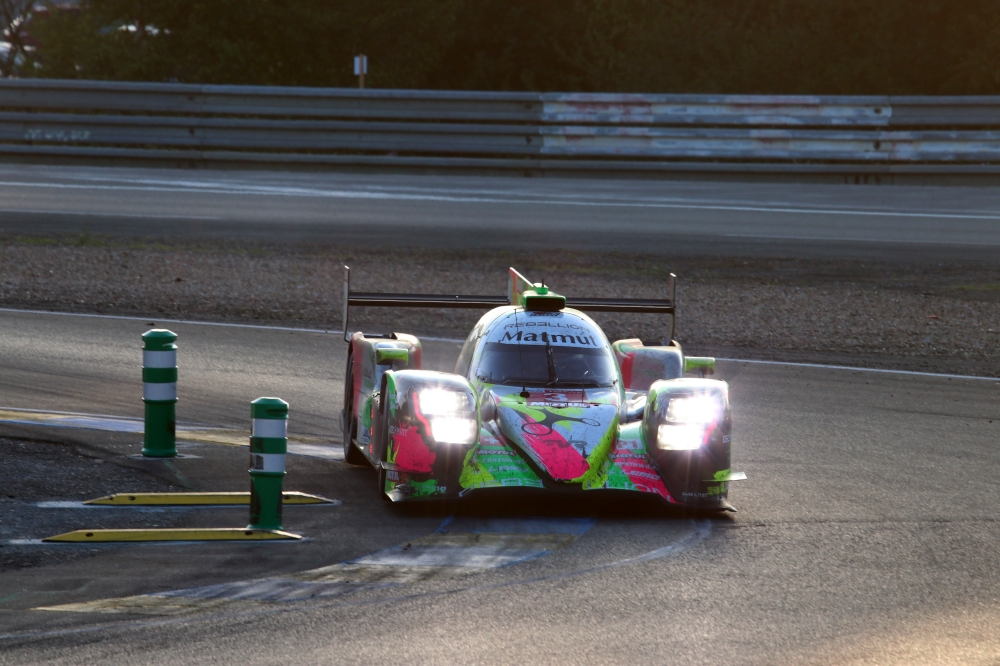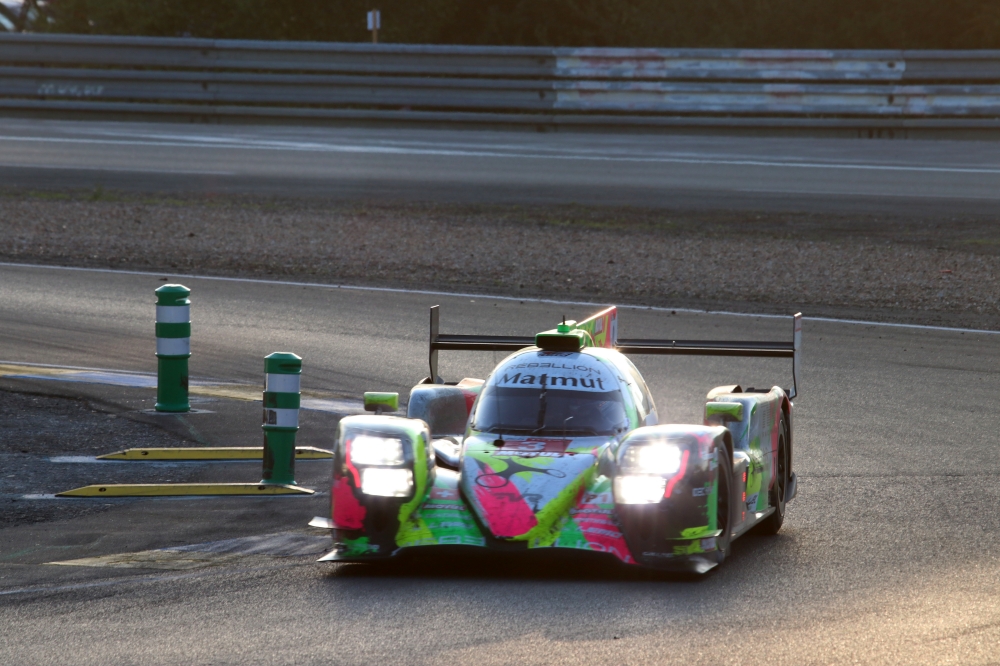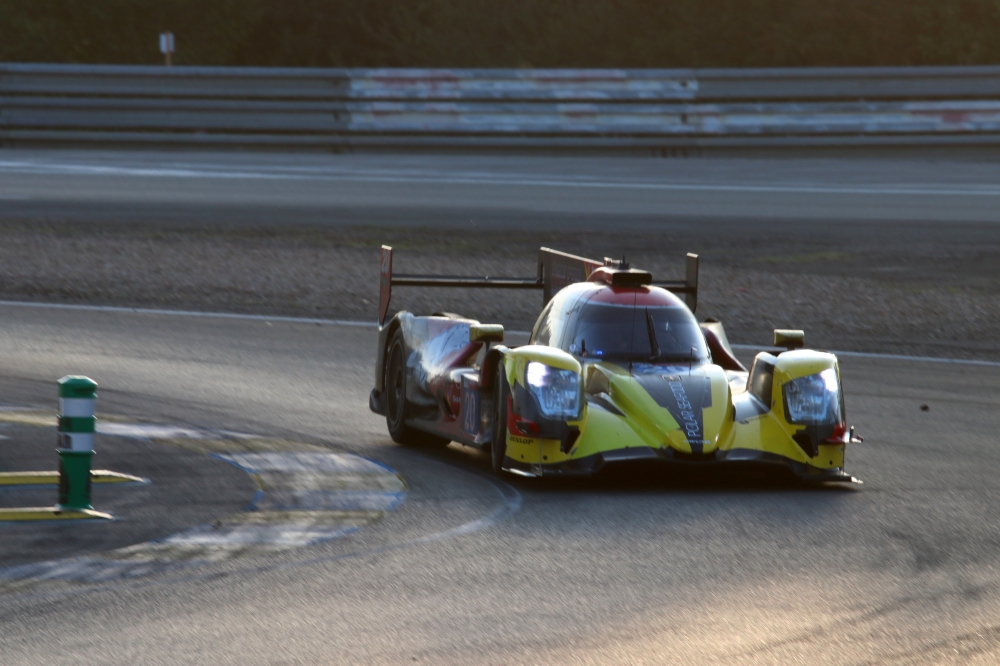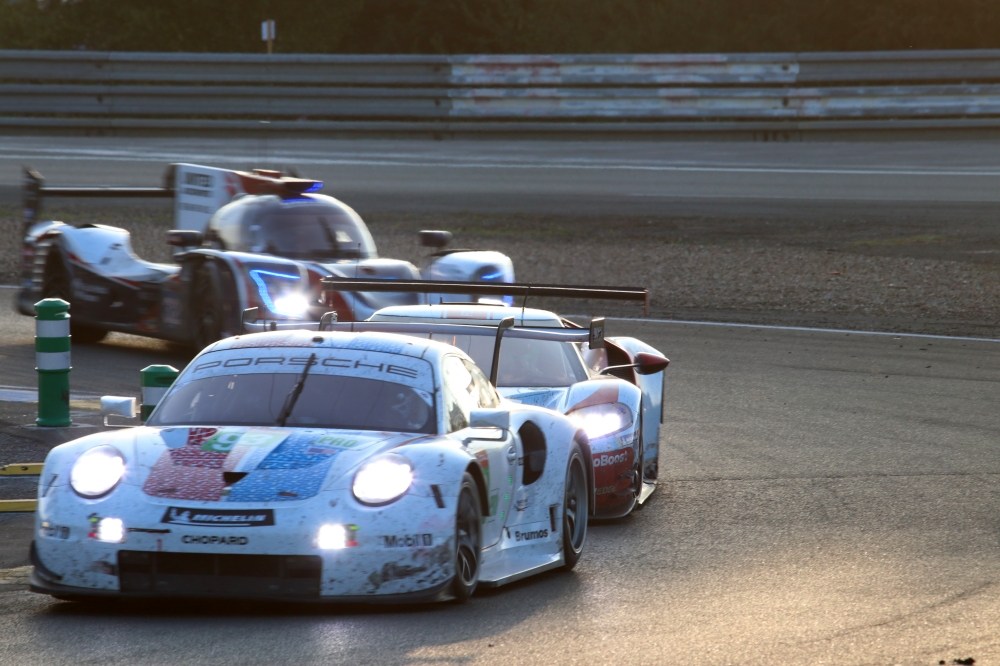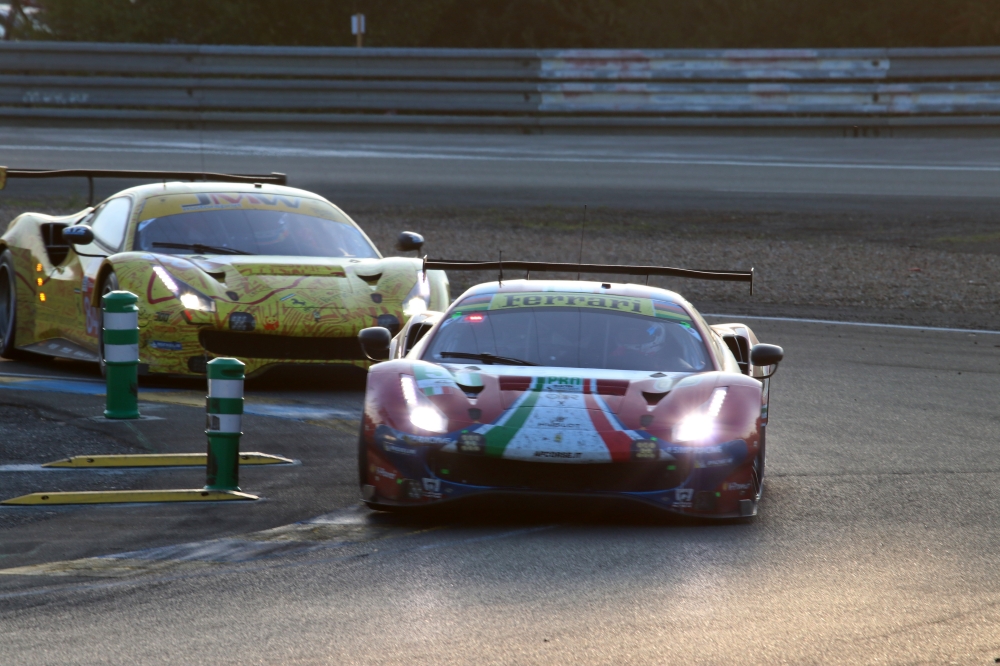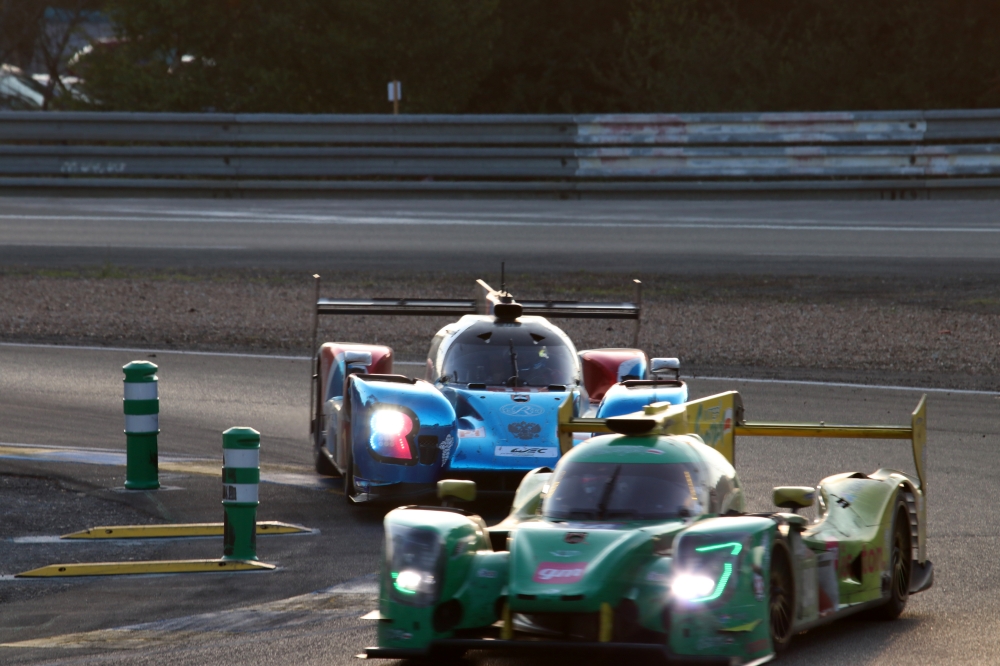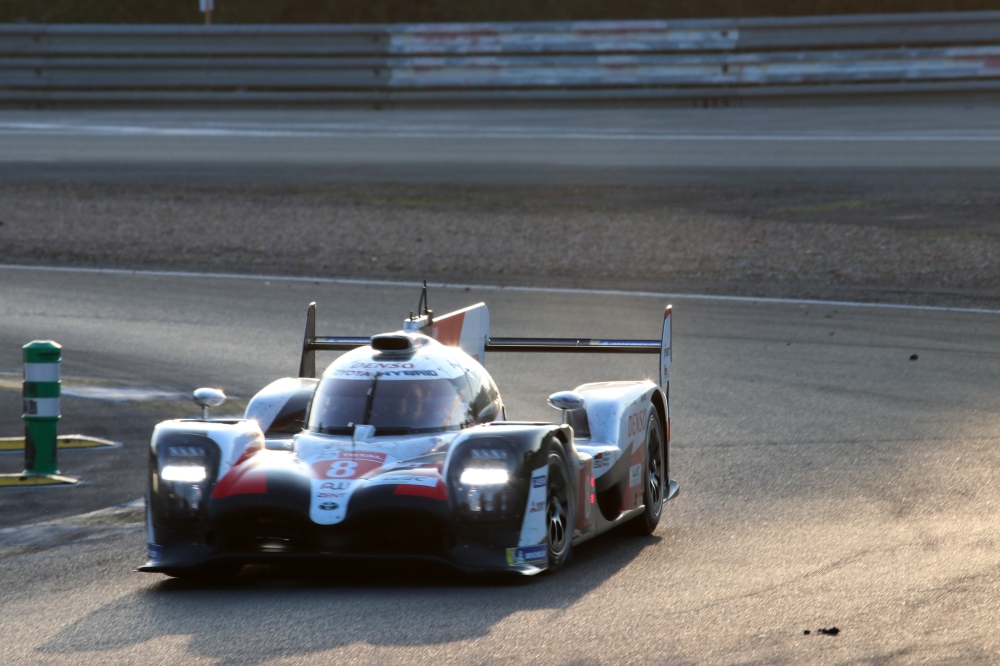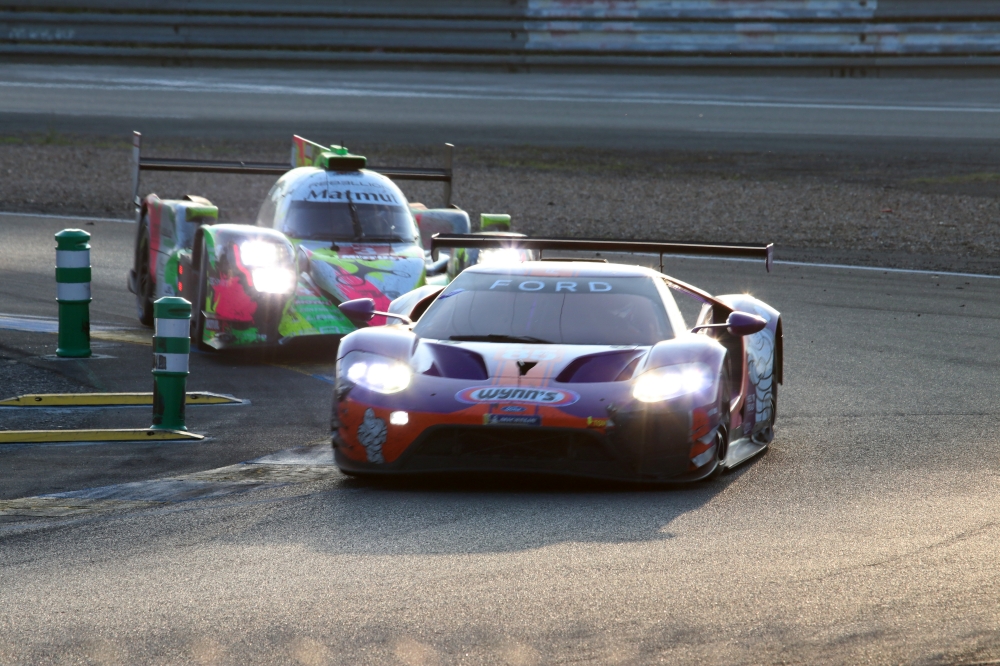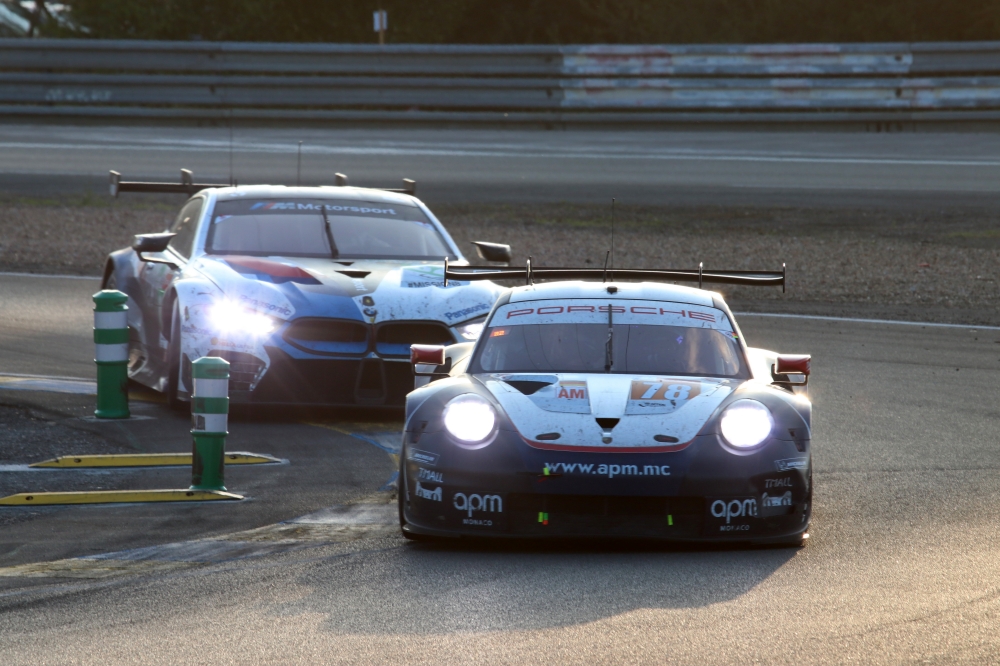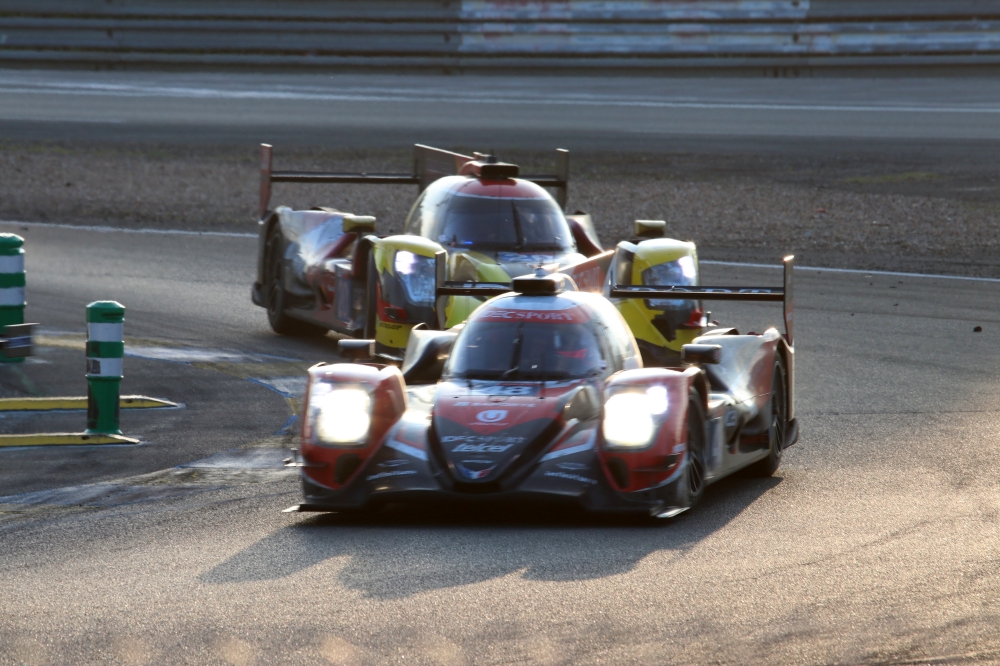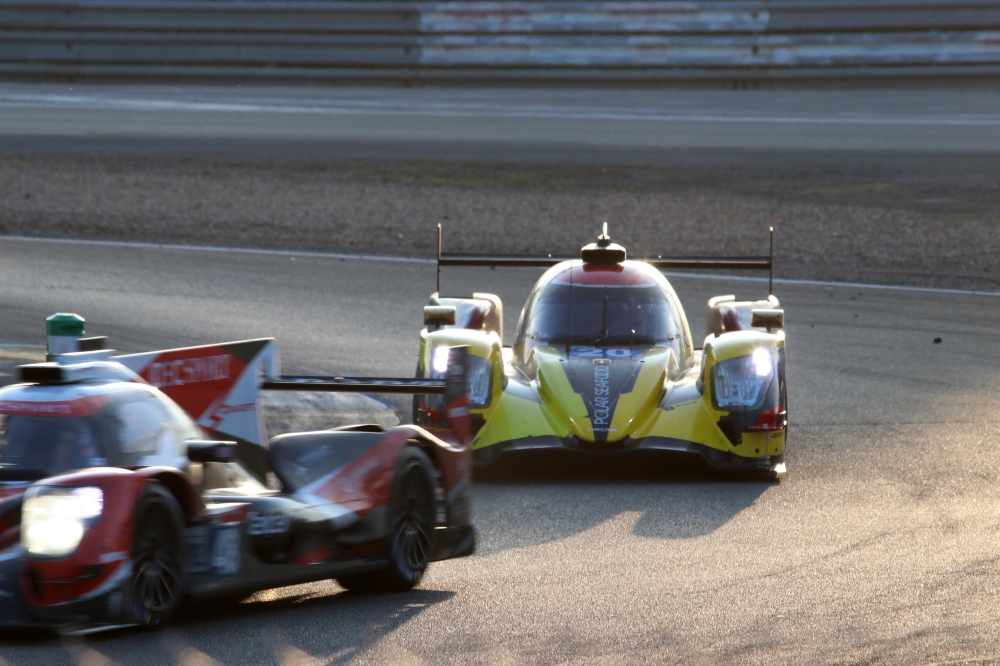 Only a few more videos from Mulsanne Corner, so no separate page justified!
At 7 am we went down the bank to the eaterie there and grabbed some cups of 'hot' (loosely translated as weak, vaguely coffee flavoured hot water) and croissants (which were good). During this time our old friend Pascal joined us for coffee. I know that James F did arrive at some point as well (my memory is very hazy) but I believe Ramona stayed in the car. My thoughts were now turning to the need for a break. I was feeling weary, a familiar feeling for me once the daylight arrives on Sunday morning with my favourite part of the race now behind us. I was in need of our traditional quick trip back to the hotel for a shower and a change of clothes, so just before 7.30 James and I returned to the car to join Lauren for the drive back. For some reason our usual route back was blocked and we had to detour around Moncé-en-Belin, arriving a few minutes before 8 am. We agreed to return at 9.15.
It was while we were driving back that we realised that Allon was in a bit of a pickle. He had travelled to Arnage and then Mulsanne with Tony and had assumed that one or both of Tony or James F would be nipping back to the hotel like us as usual. It then turned out that neither Tony nor James intended to go back until after the race. Allon was in need of some meds (and by this time we were just about to arrive at the hotel). He hadn't brought them with him as he'd assumed that the plans would be as before. As I had thought the same, it didn't occur to me to offer him a lift back with us. In the end Tony and James agreed that one of them would take him back, but I confess that I can't recall who did in the end...
1
01
02
03
04
05
06
07
08
09
10
11
12
13
14
15
16
17
18
19
20
21
22
23