Le Mans 2019 - Ayse's Story
Page 17 - Sunday 16th June
' Savouring the Best Bit....'
We made our way back to Parking Blanc at about 11.15, the 'we' still being James, Lauren, Tony, Allon and myself. When we got to the cars we found that James F's Alfa wasn't there, so we assumed that he and Ramona had set off for Arnage much earlier than usual. The journey out to Arnage was pretty painful with much worse traffic than I could remember for quite a few years and we didn't get into the Arnage car park until gone midnight. It was then a case of getting our warm togs on. It wasn't bitterly cold but the day had seen very little in the way of sunshine and I knew only too well just how cold it might get standing watching the race in the early hours of the morning.
While still in the car park I had an amusing incident as a car pulled up beside mine and one of the occupants complimented me on my registration, but at the same time suggested that the plate had been made up just for Le Mans! I assured him that it was genuine and when I then told him just how little I'd paid for it he couldn't believe it! This wasn't the first time during the trip that the registration had drawn comment. On two separate occasions in the hotel car park earlier in the week French people had commented admiringly about it to me, wishing that they were allowed to do the same in France.
Once we were into the enclosure we headed off to the Indianapolis viewing bank but it was jammed solid so we set up our chairs instead just after the Indianapolis left-hander and settled down to watch the race while listening to Radio Le Mans on our headphones. My strategy for staying awake naturally involved taking lots of photographs and video (and bearing in mind how obtrusive the fencing is there, with my customary limited success), while munching on the biscuits and chewy bars that I'd brought with me. James and Lauren did their best to avoid the land of nod, failing from time to time!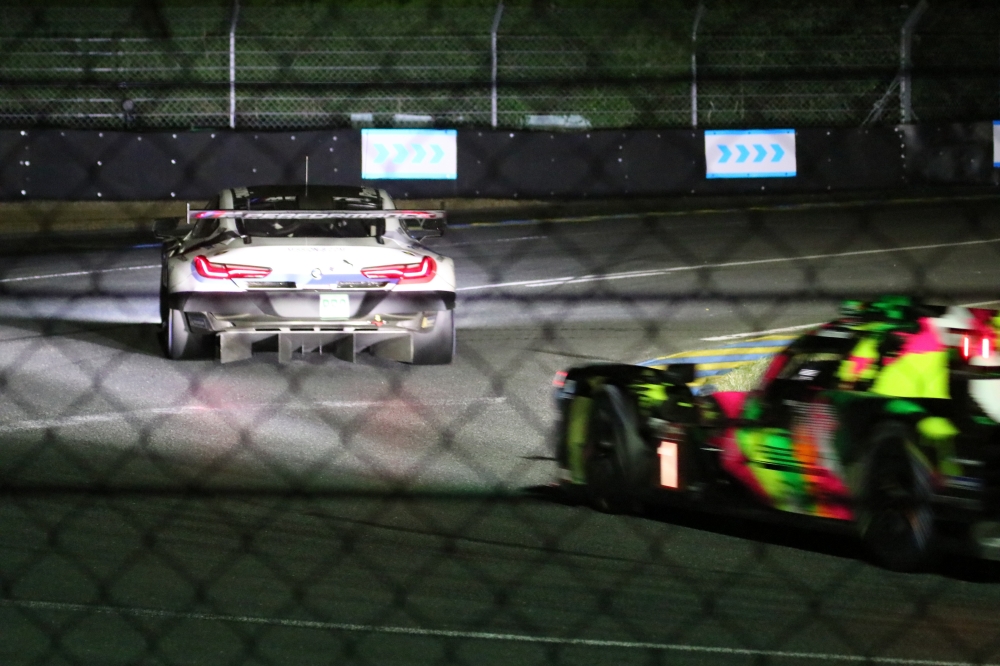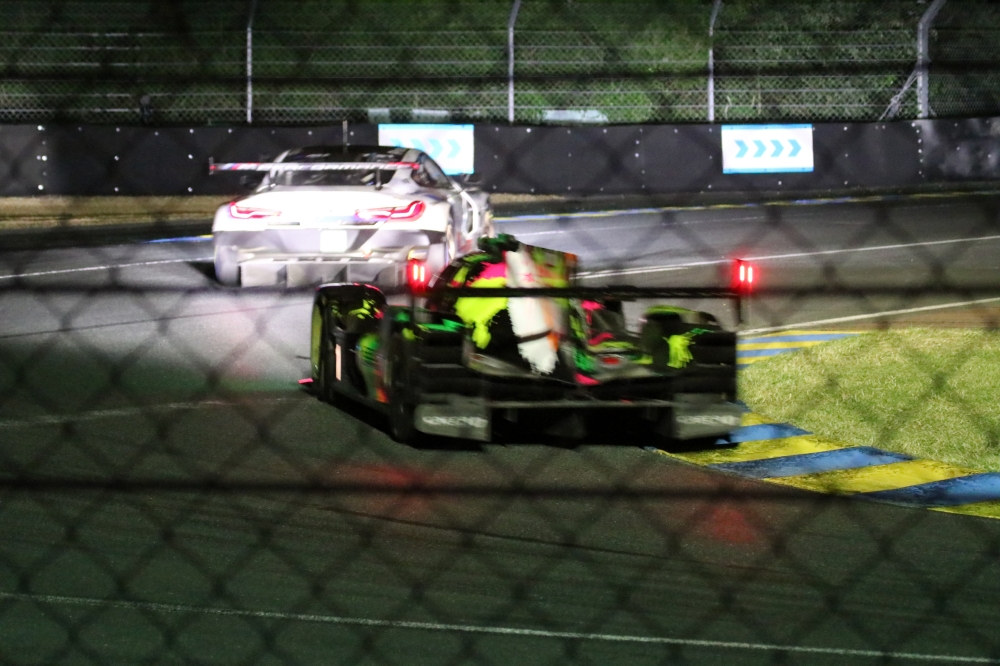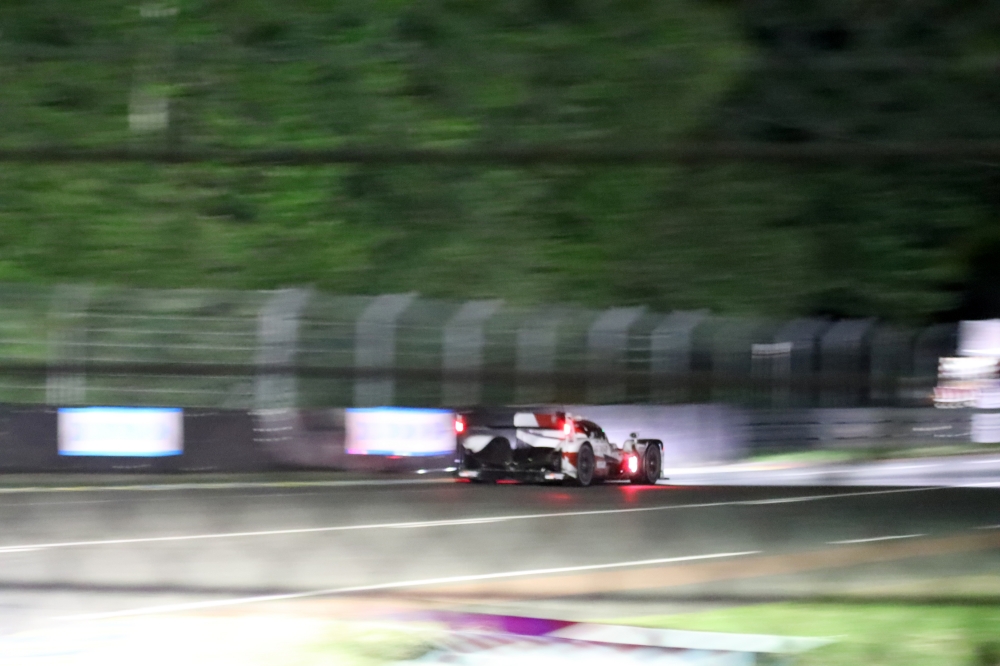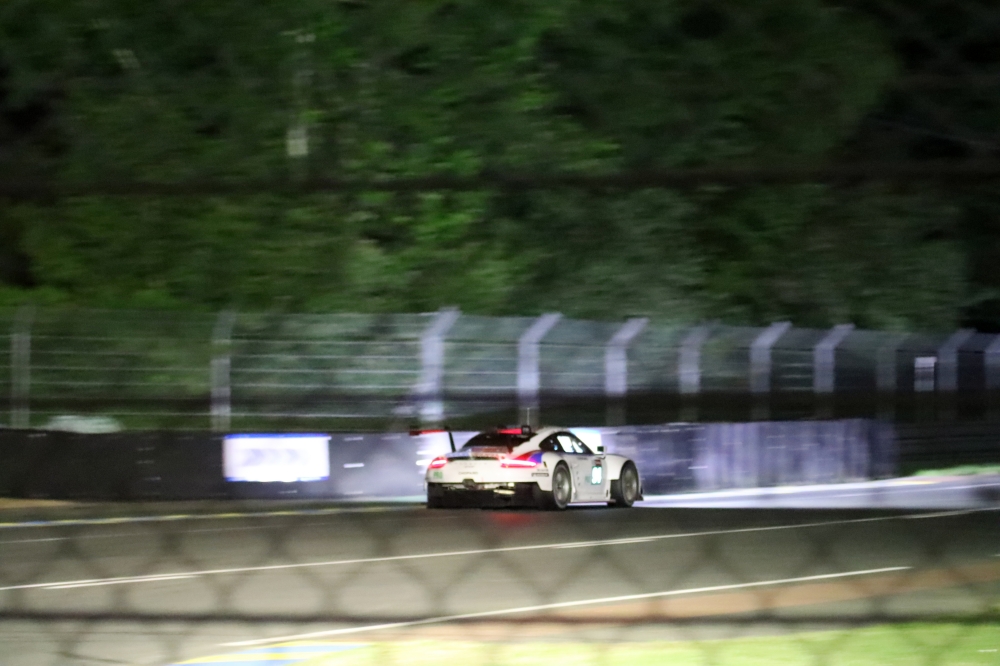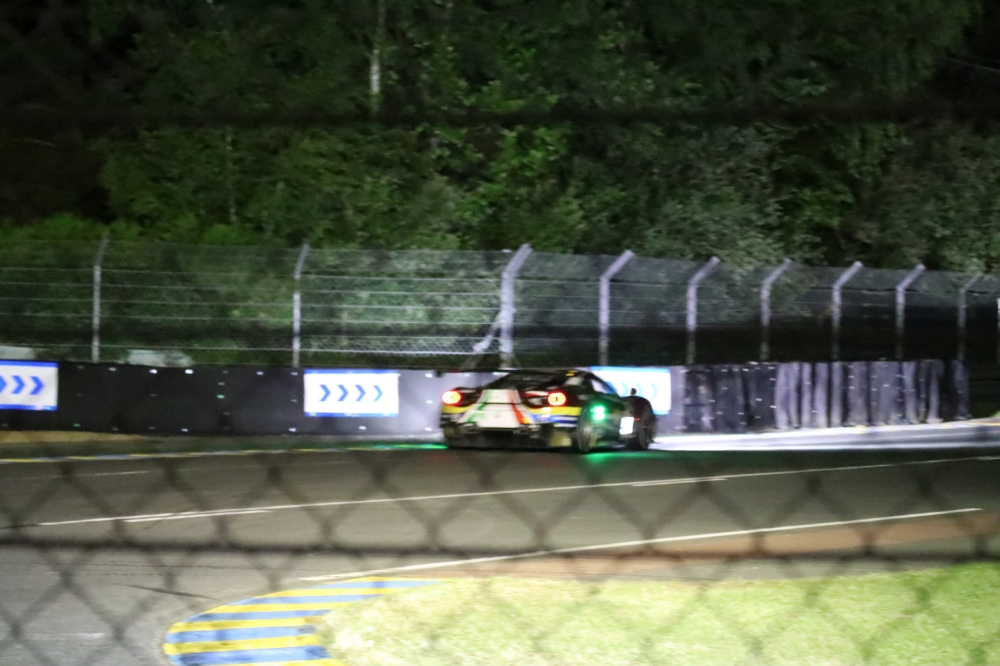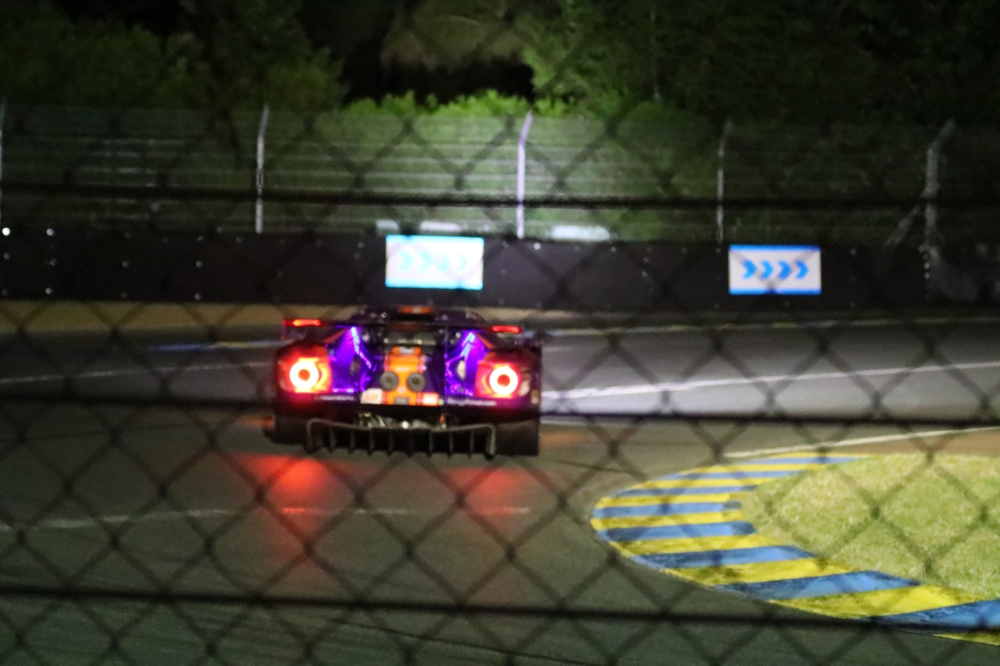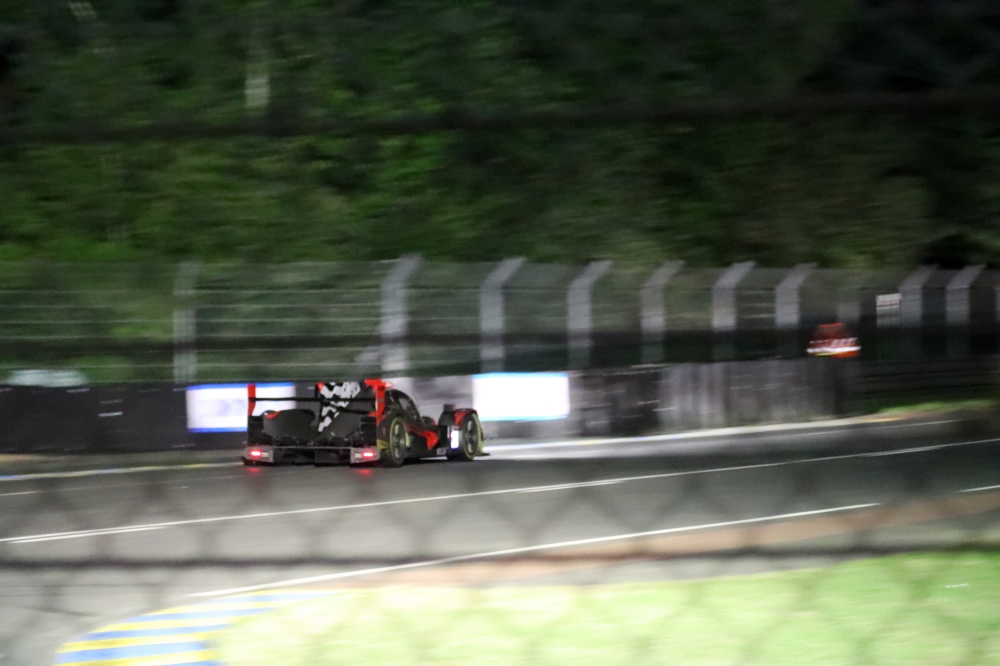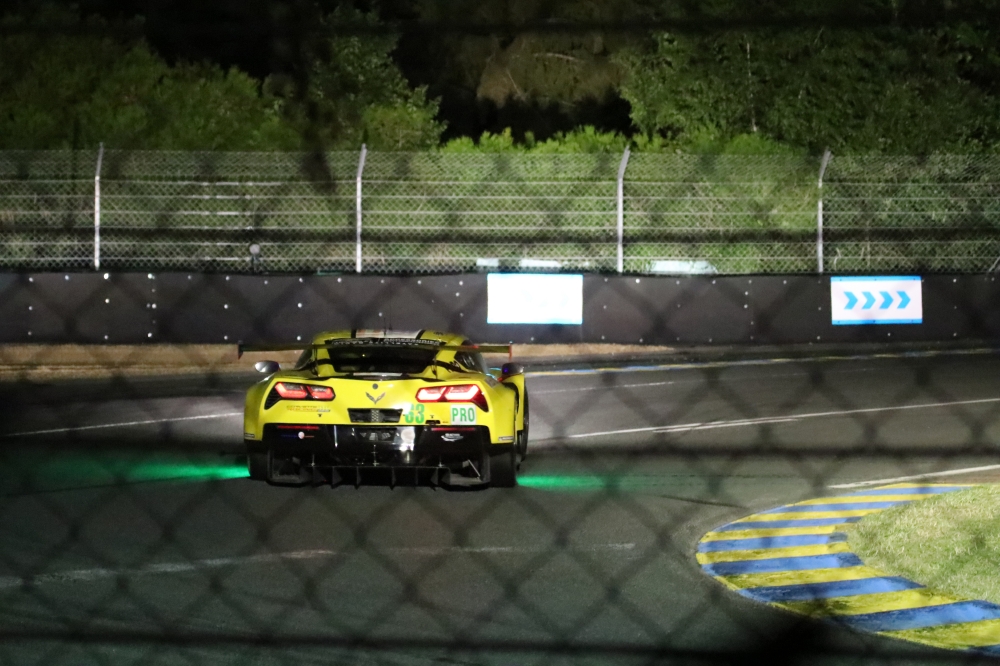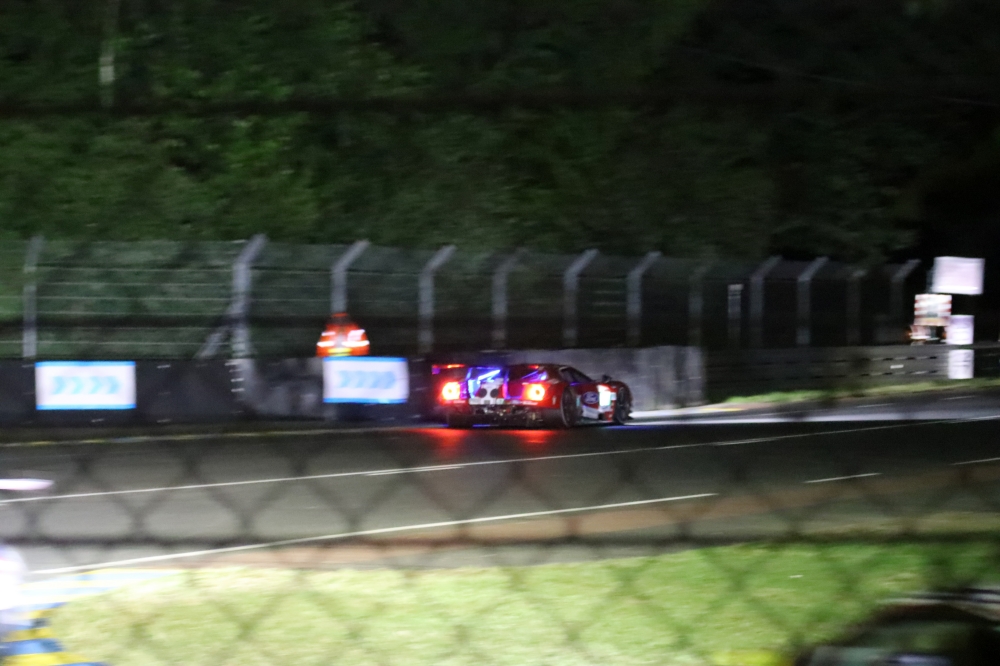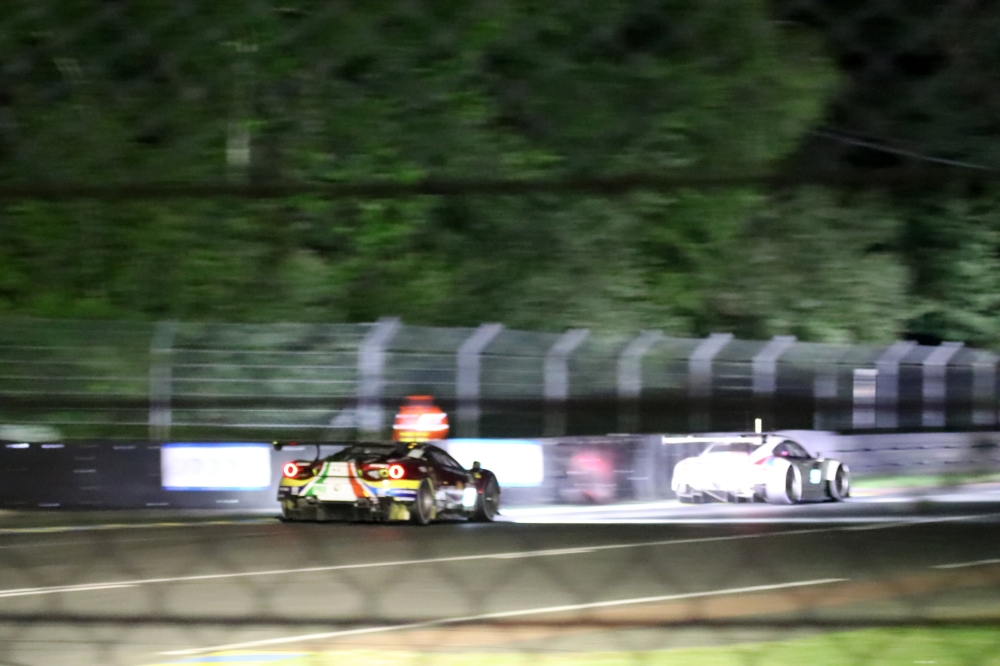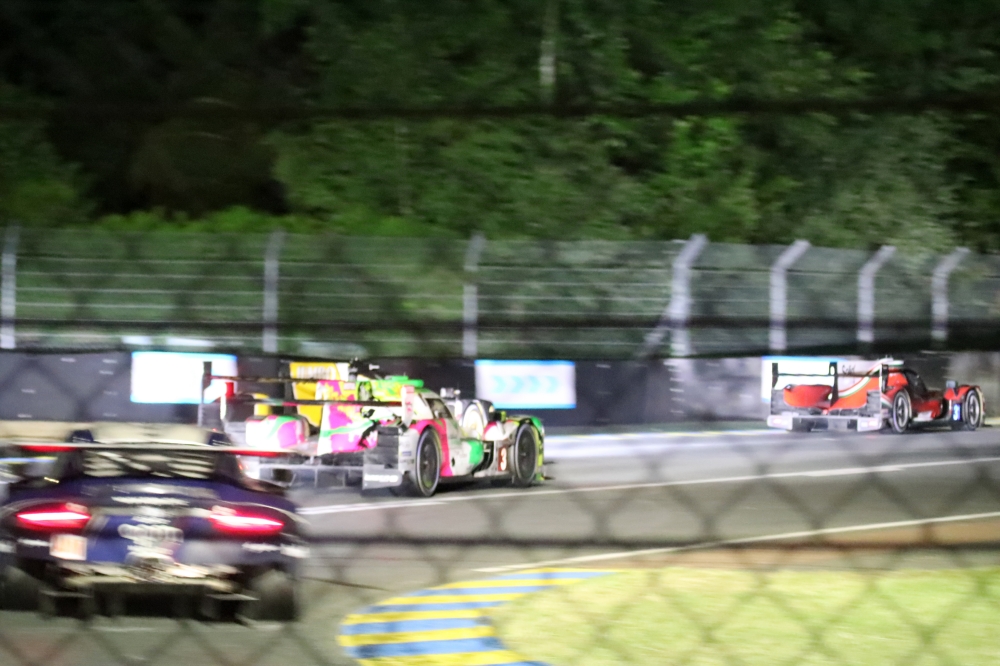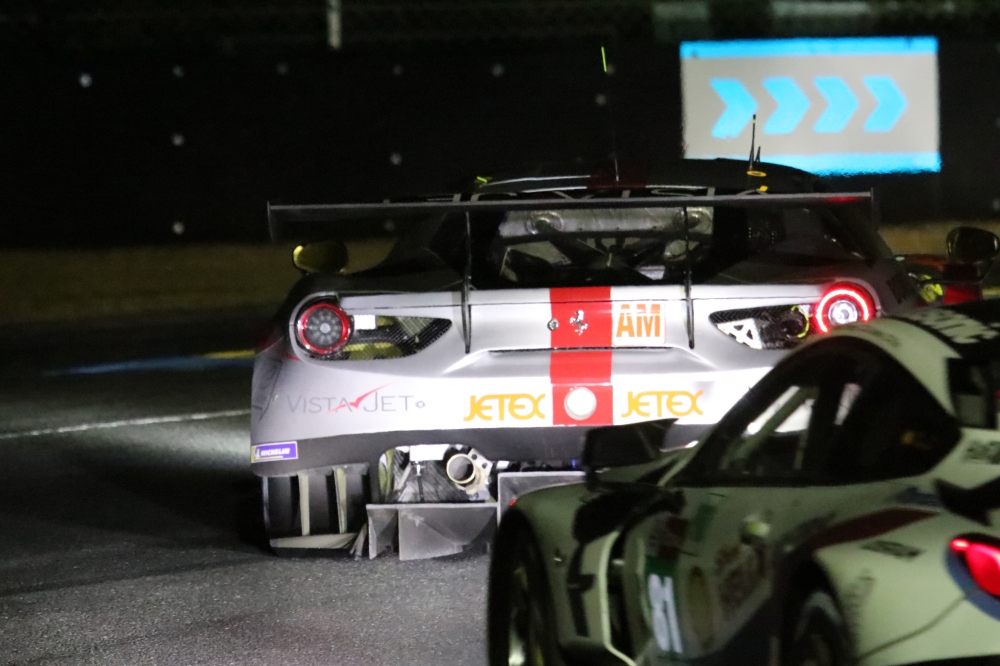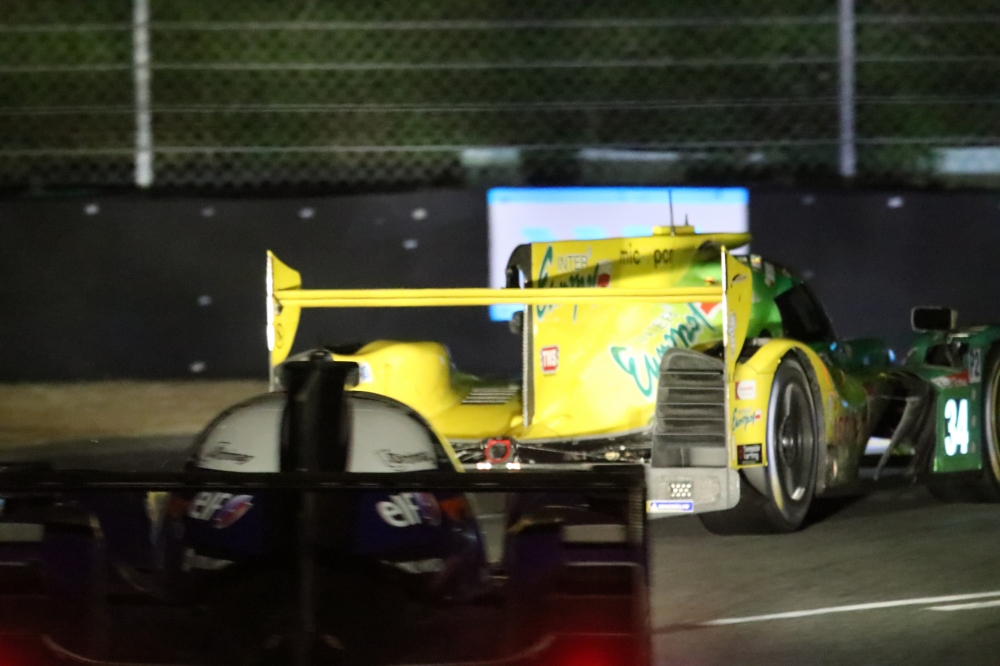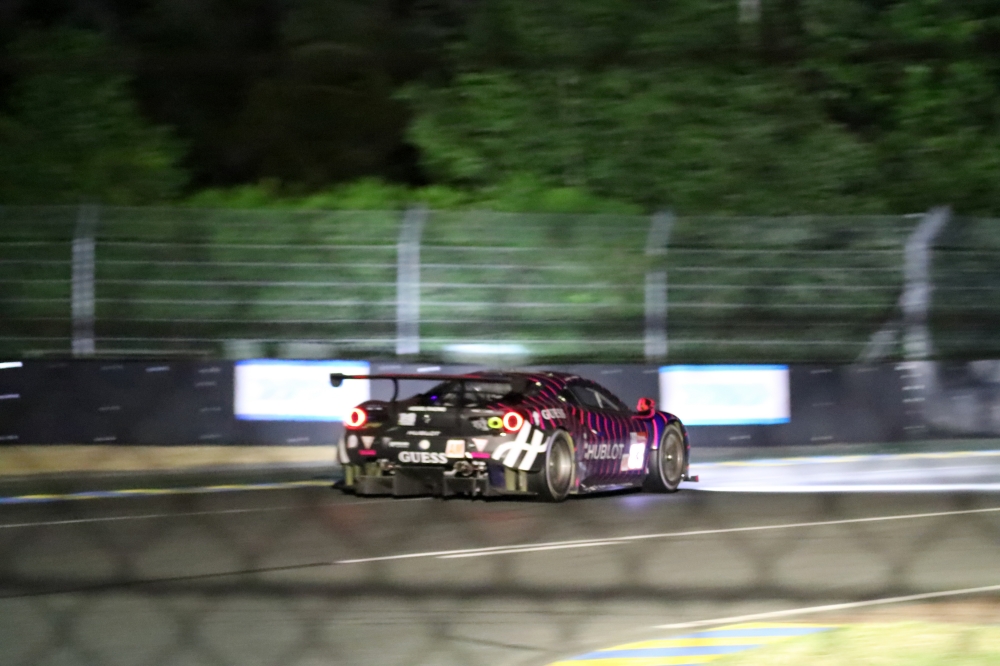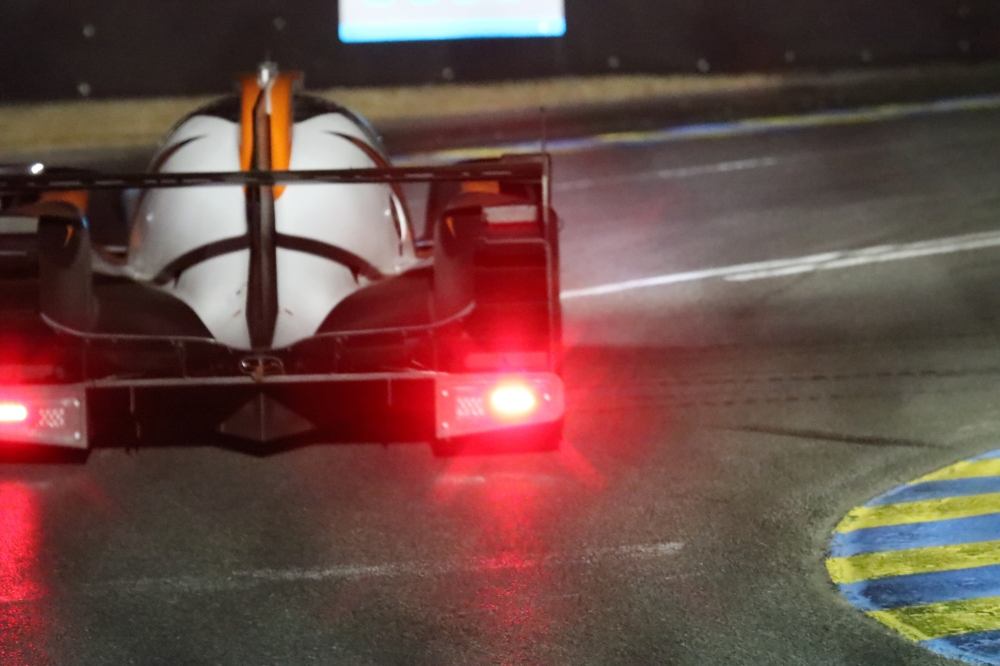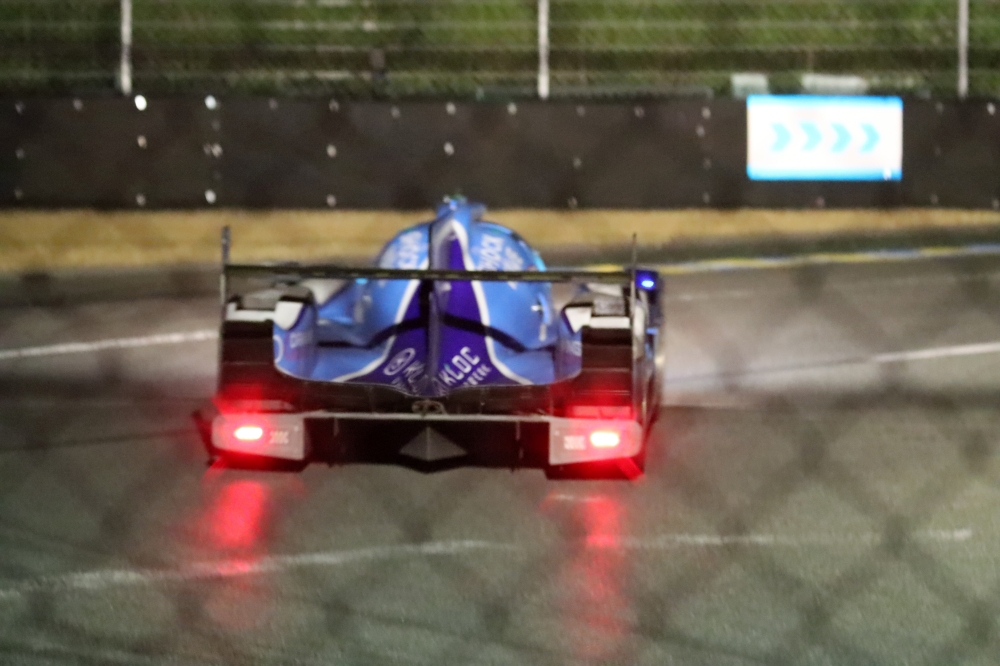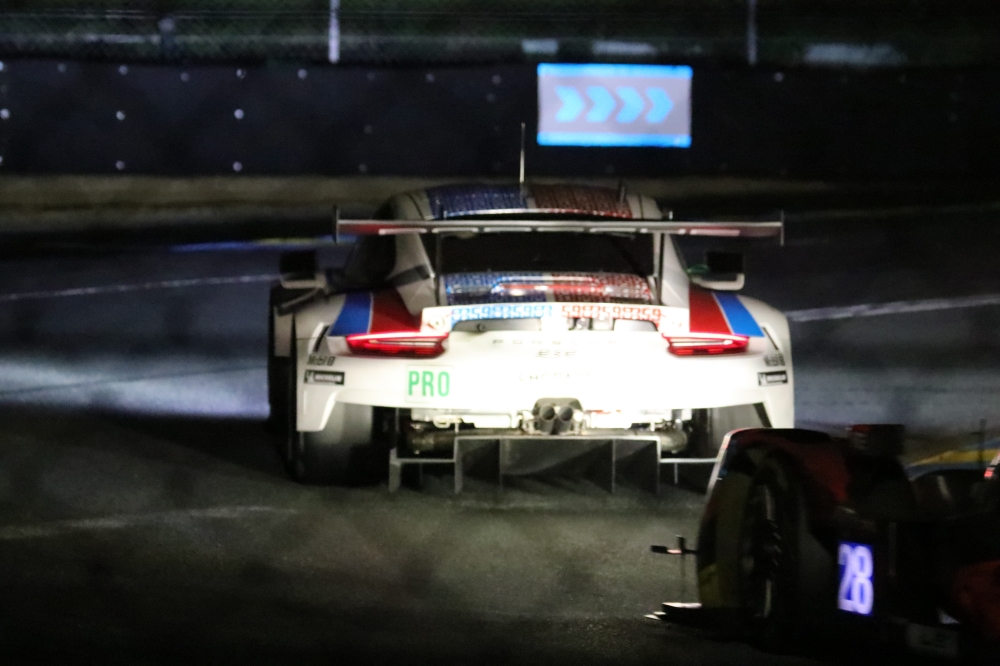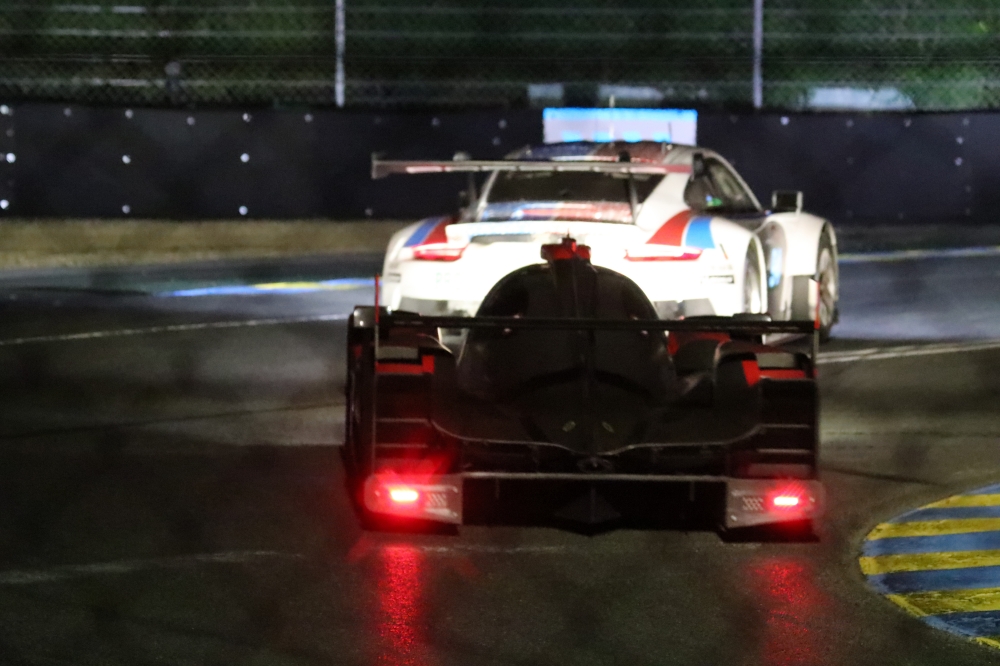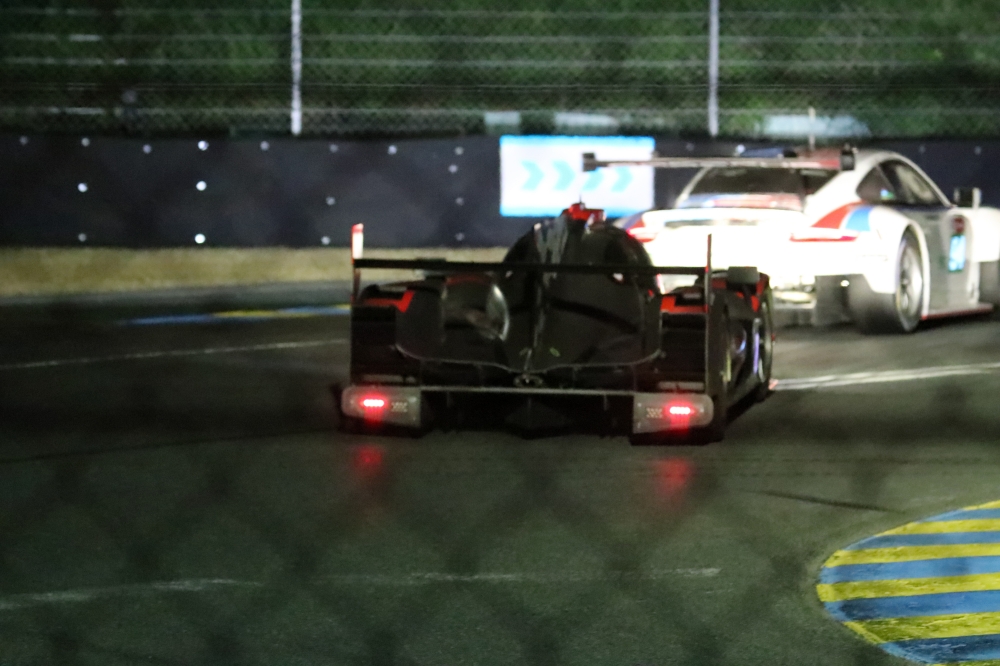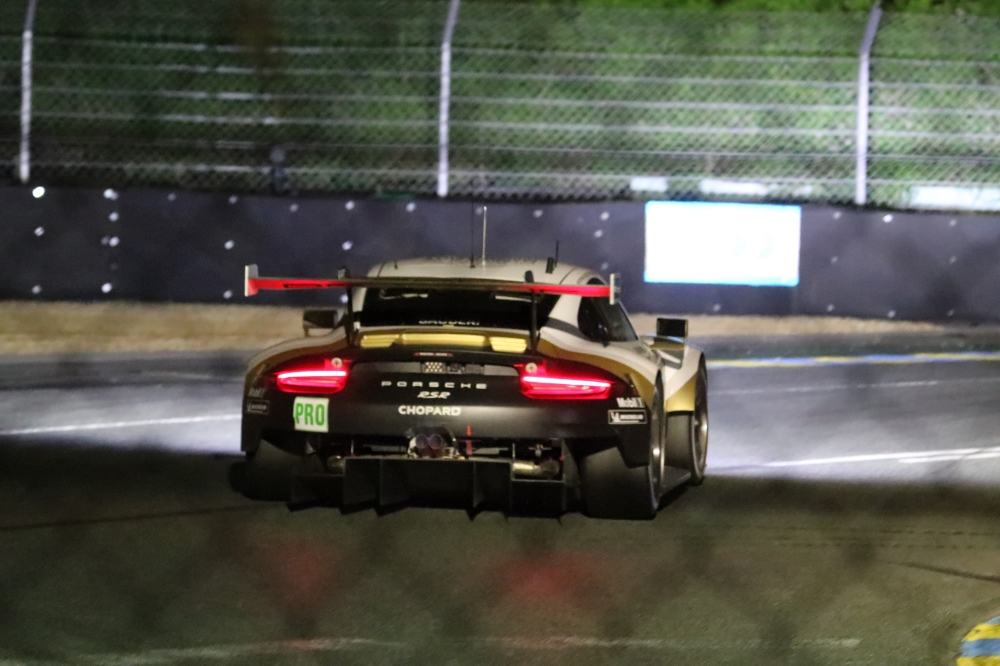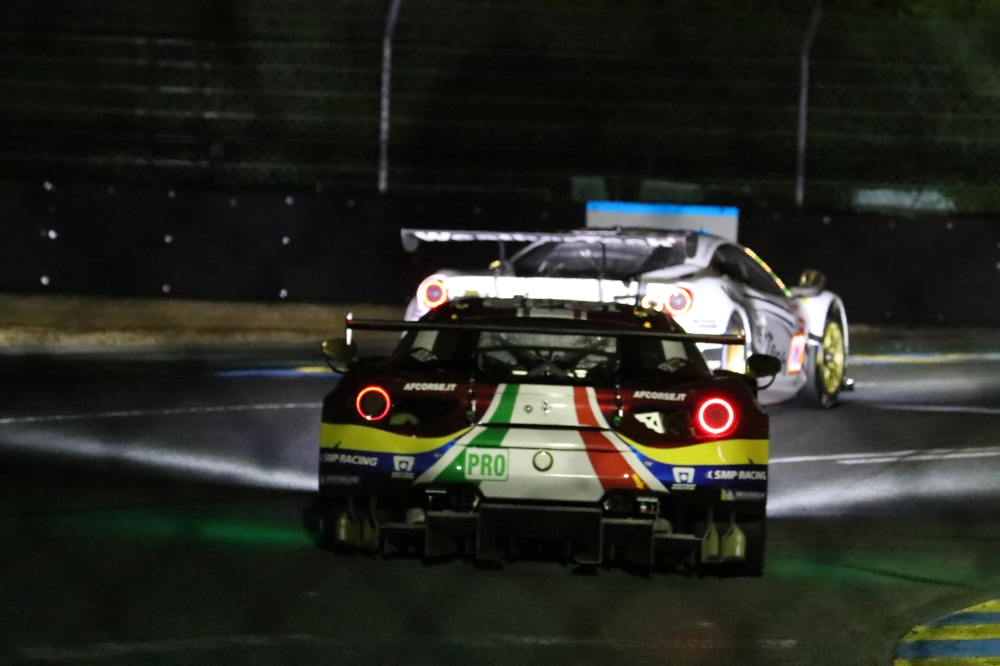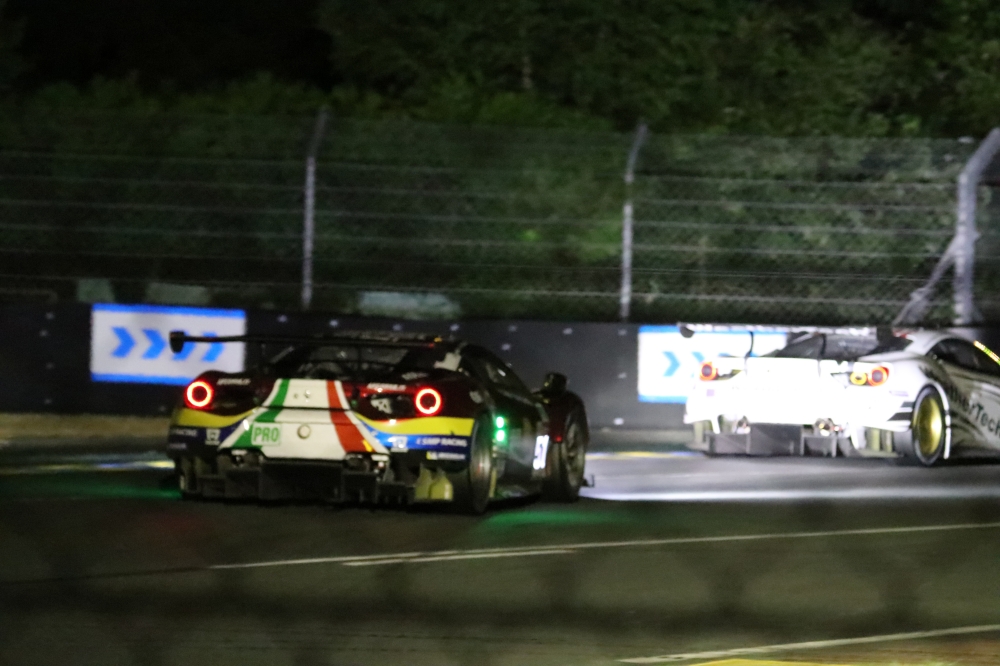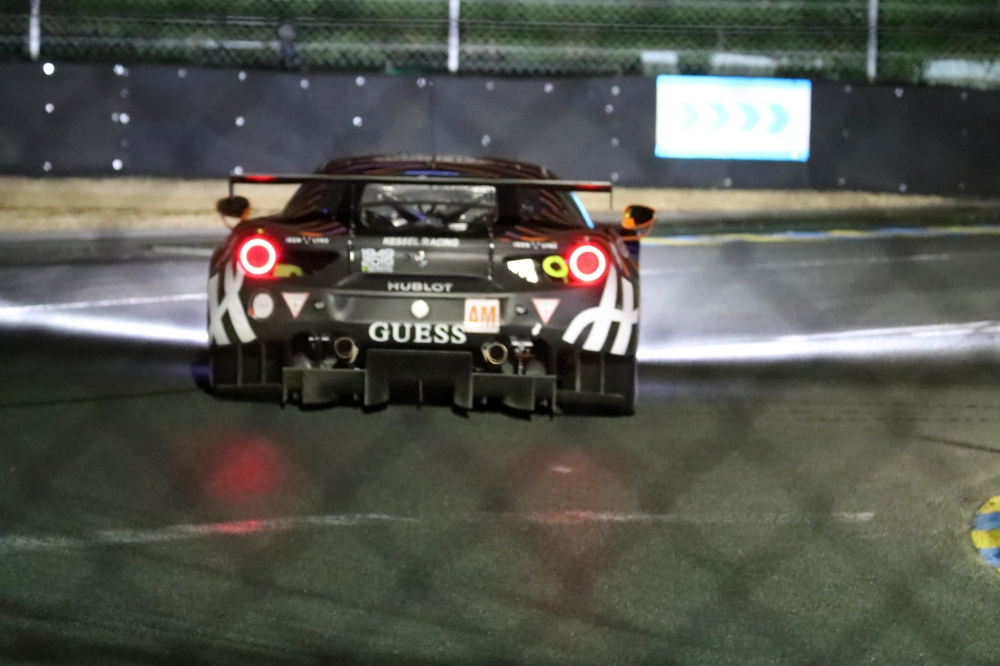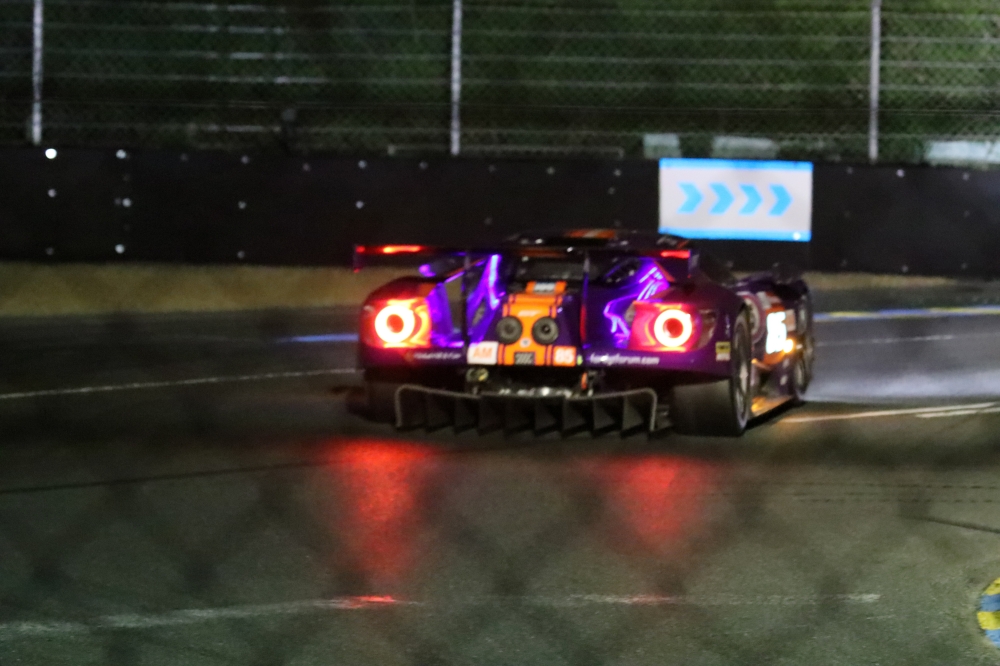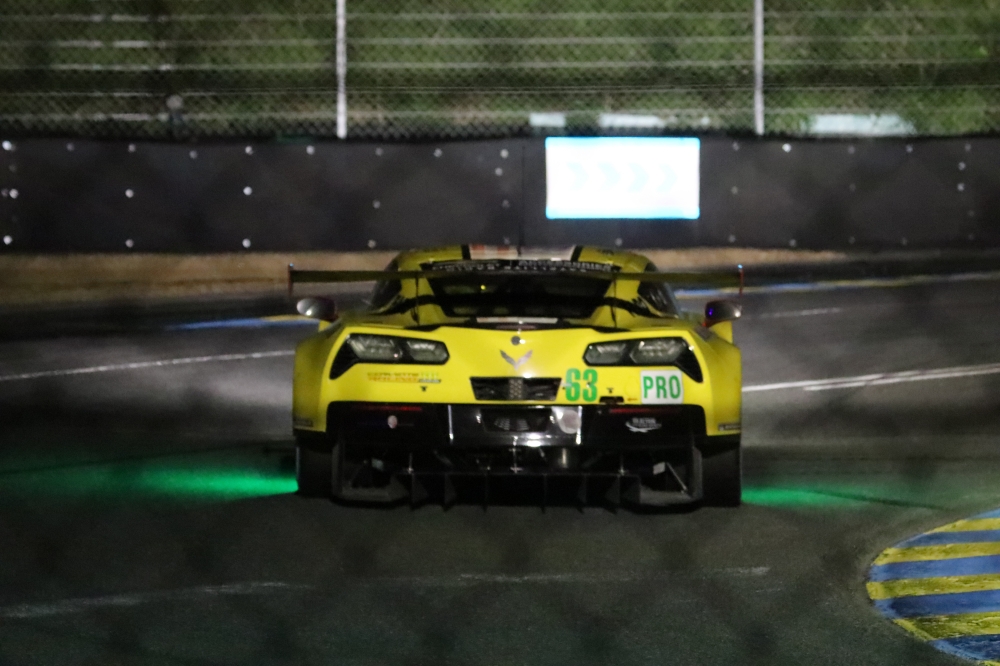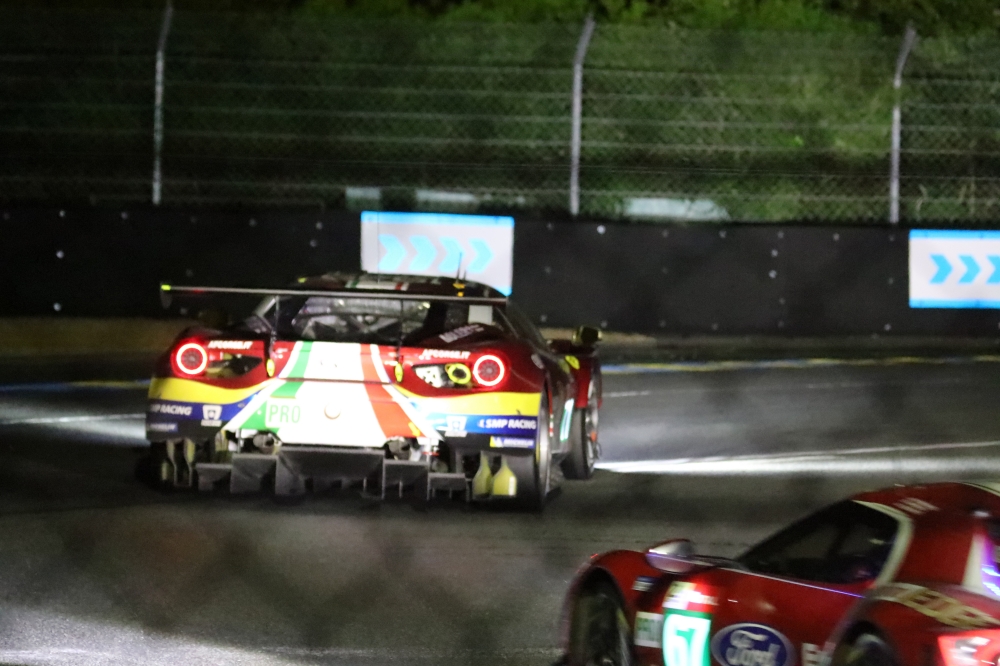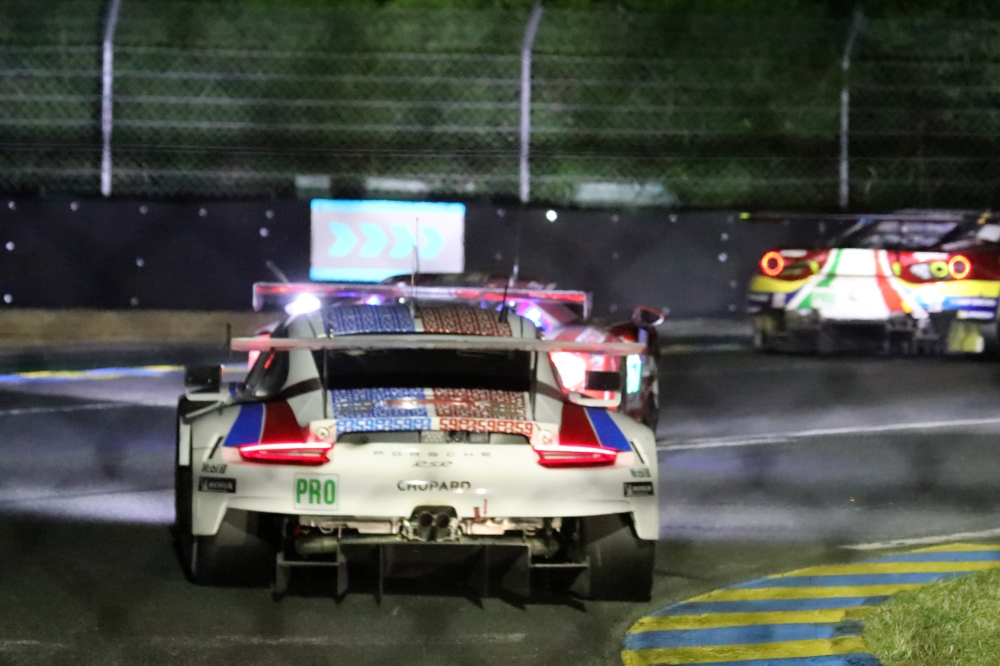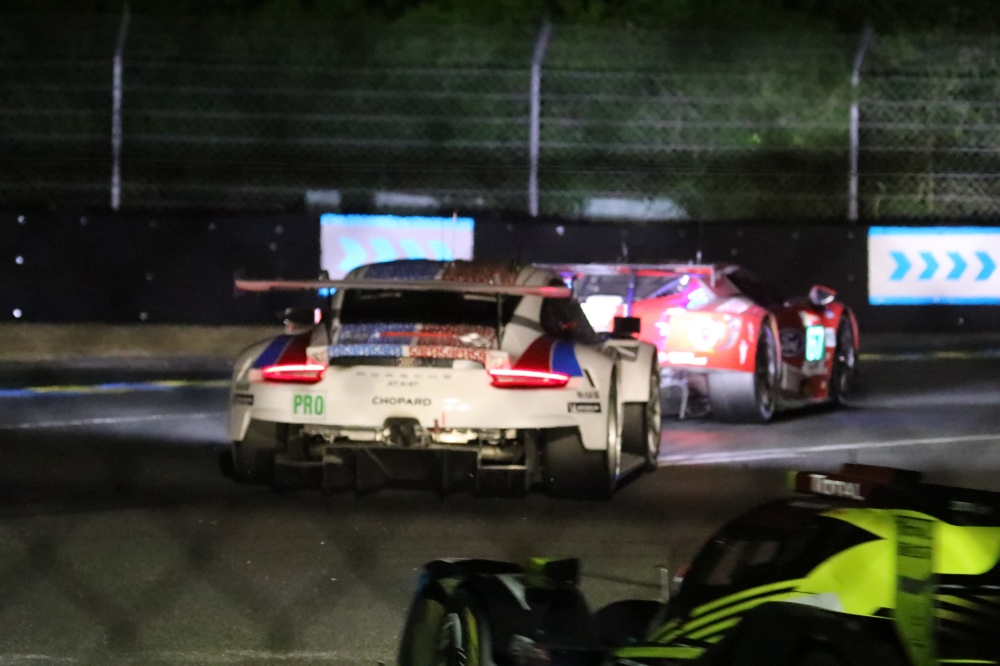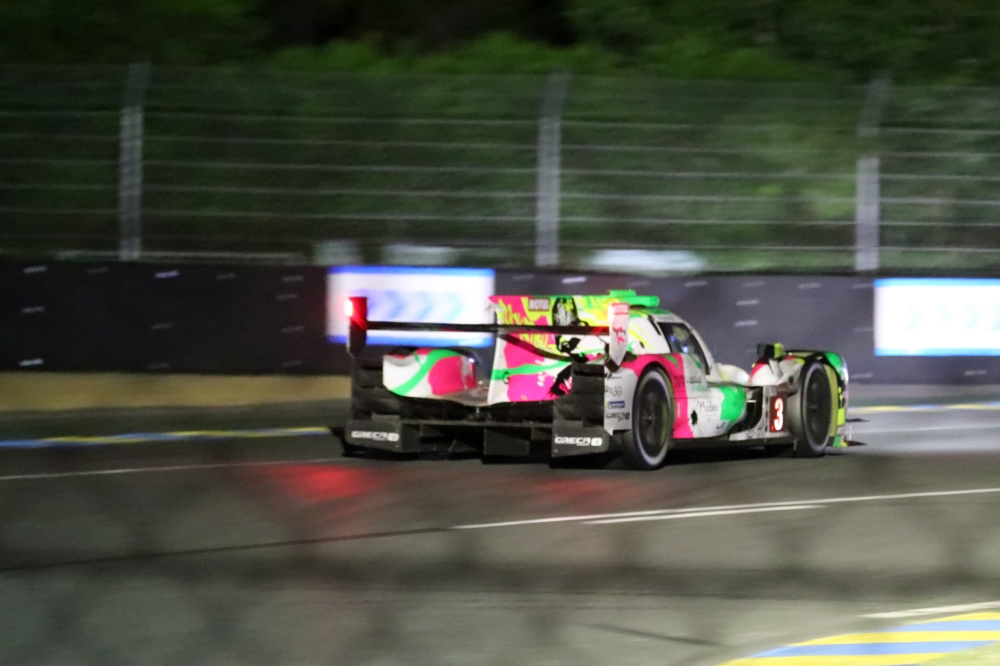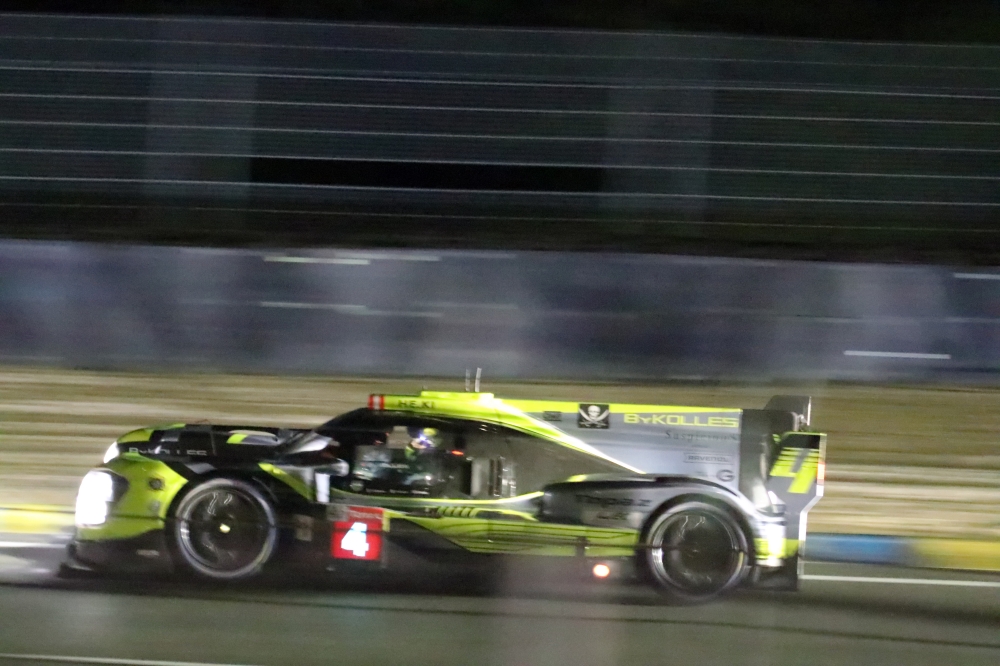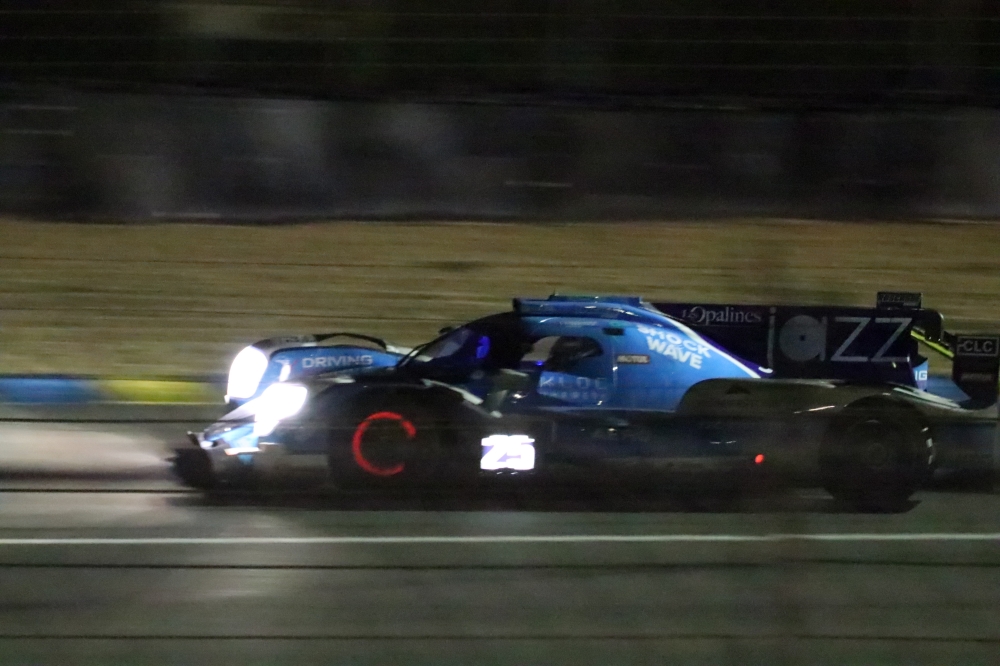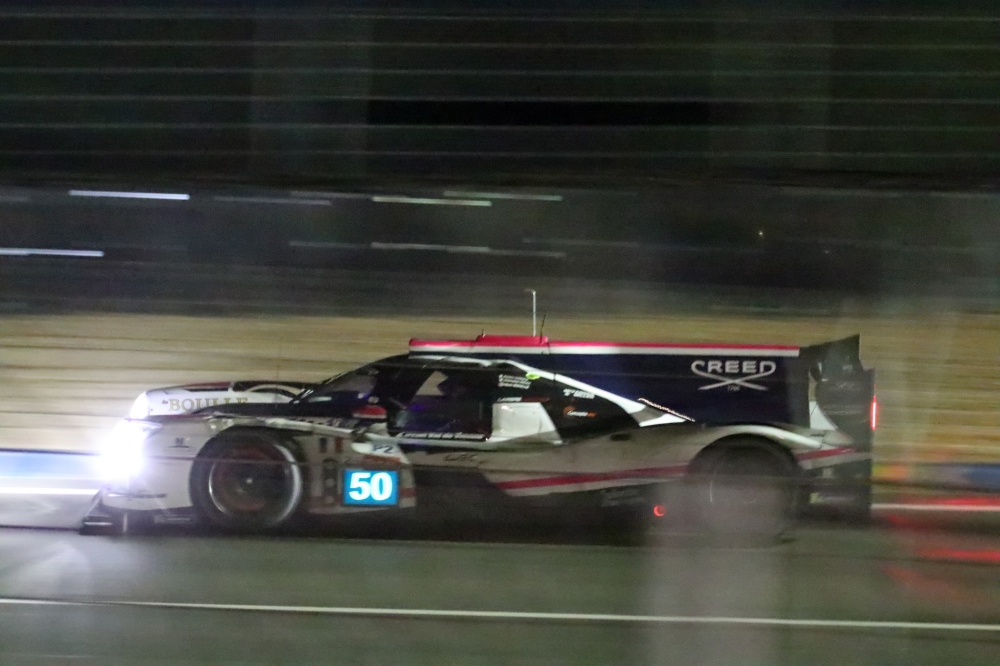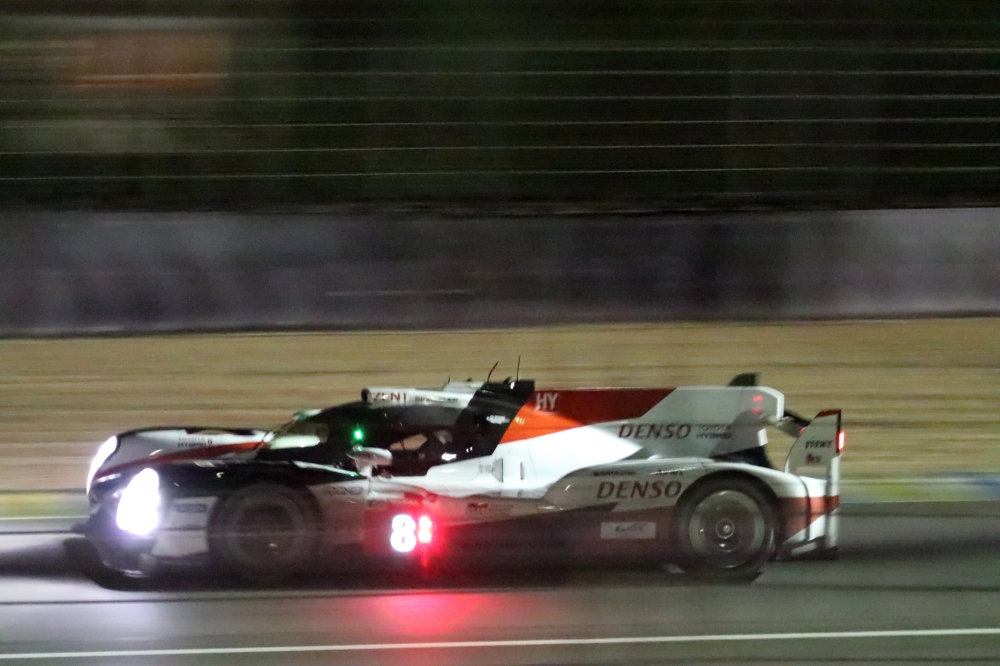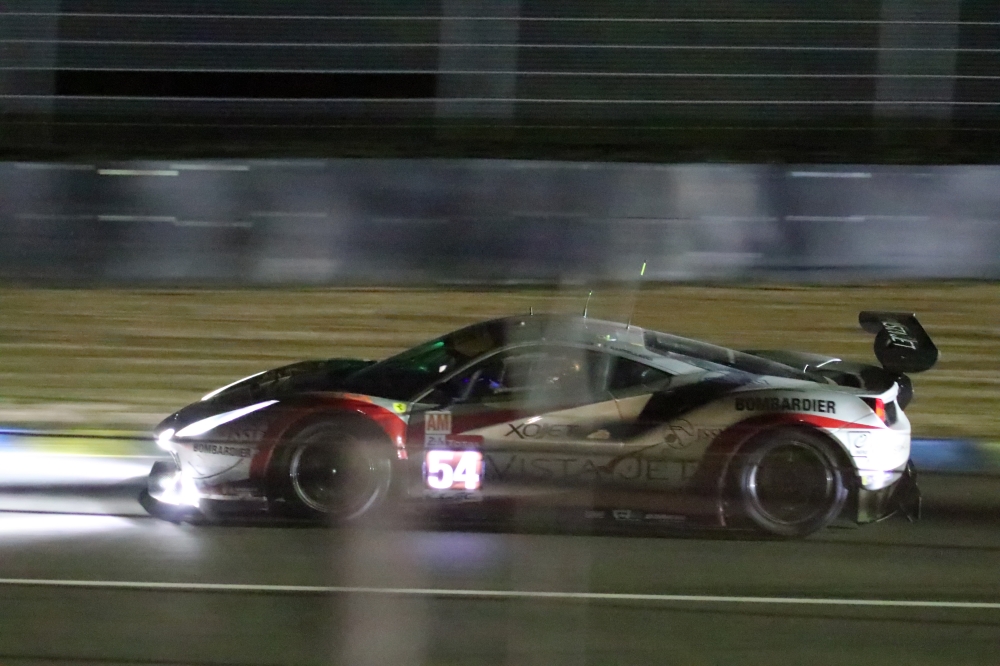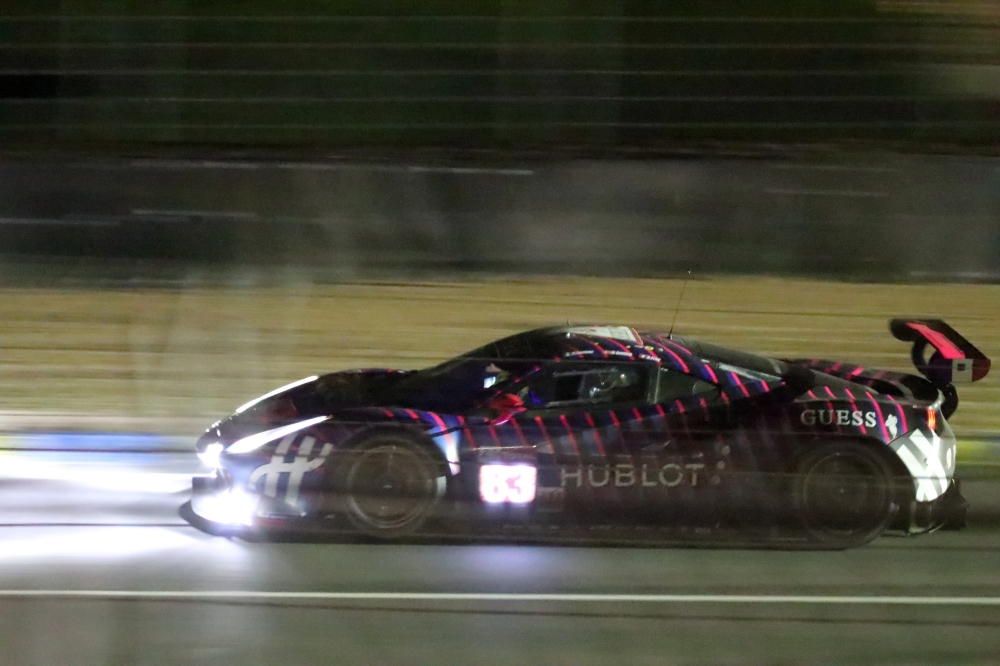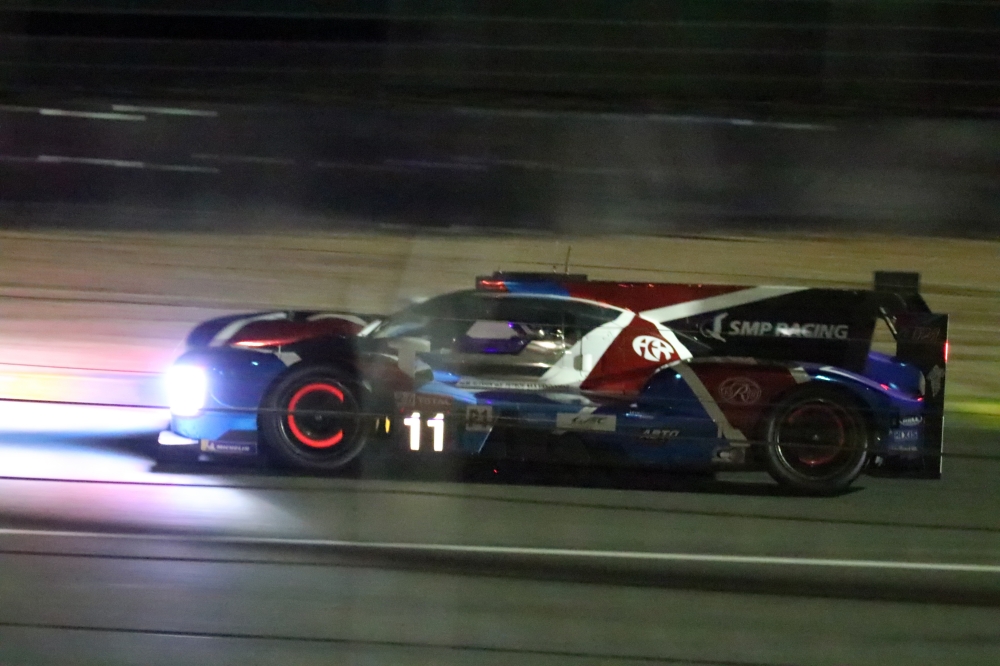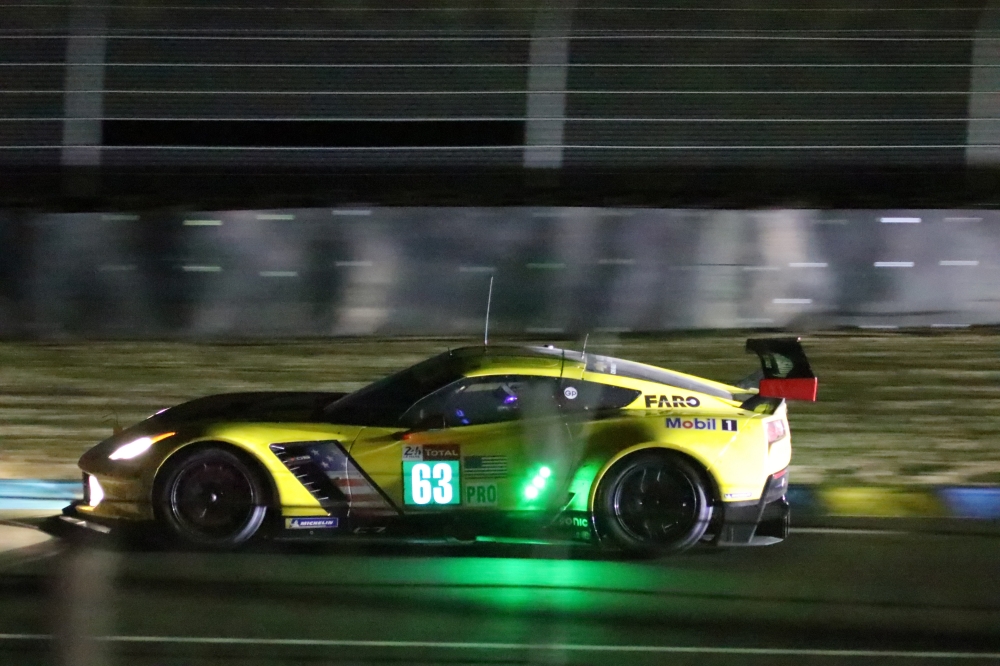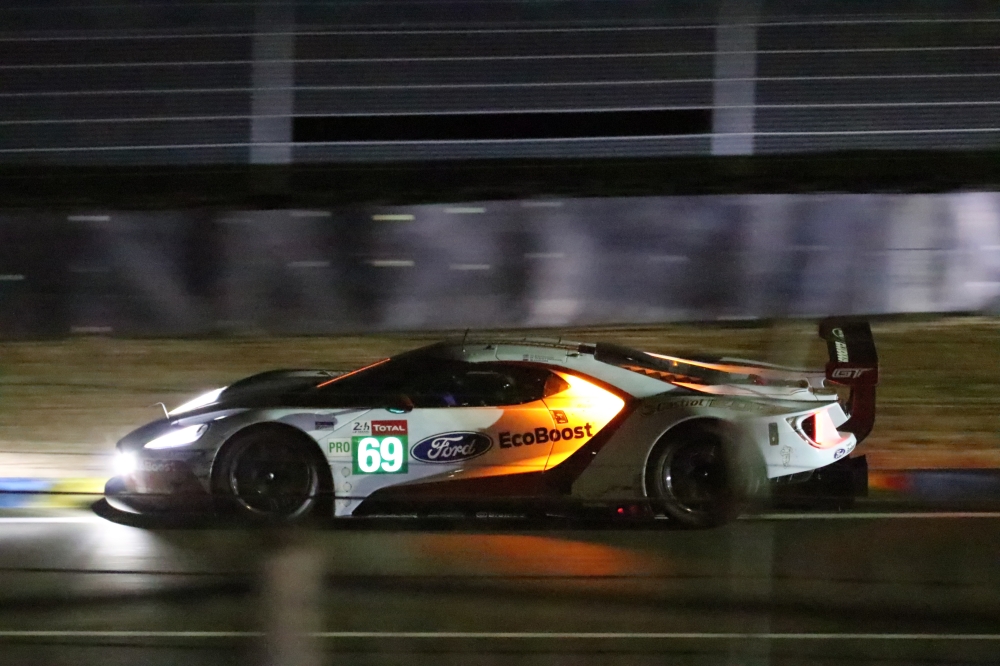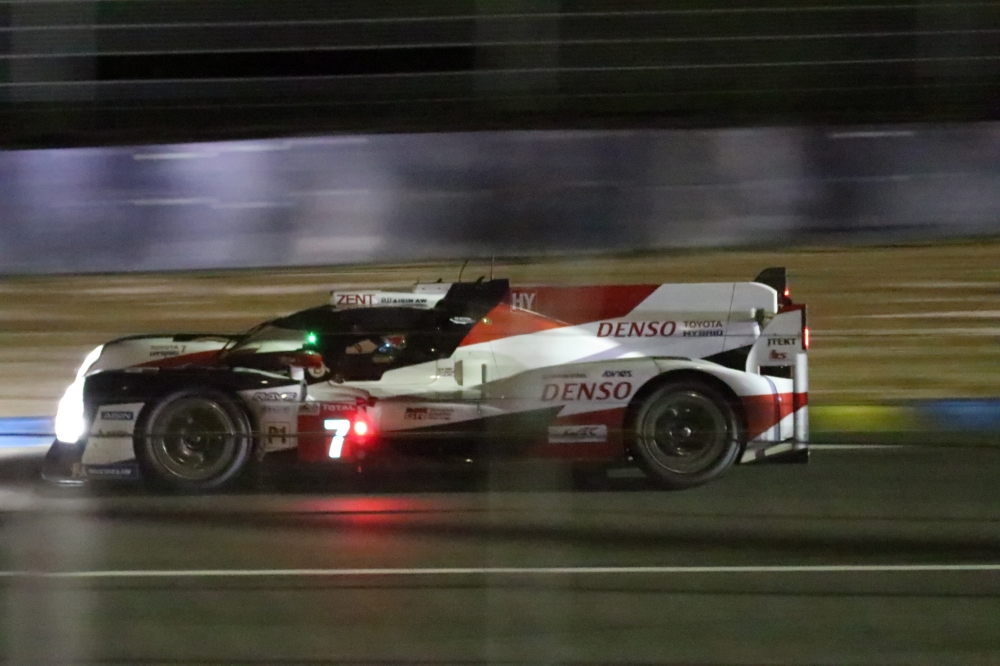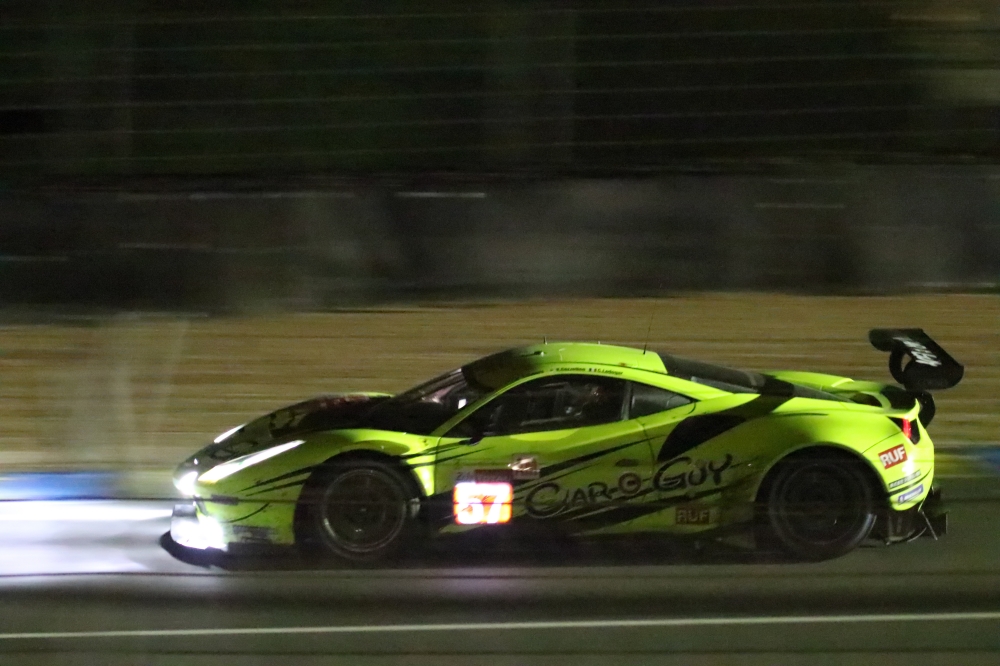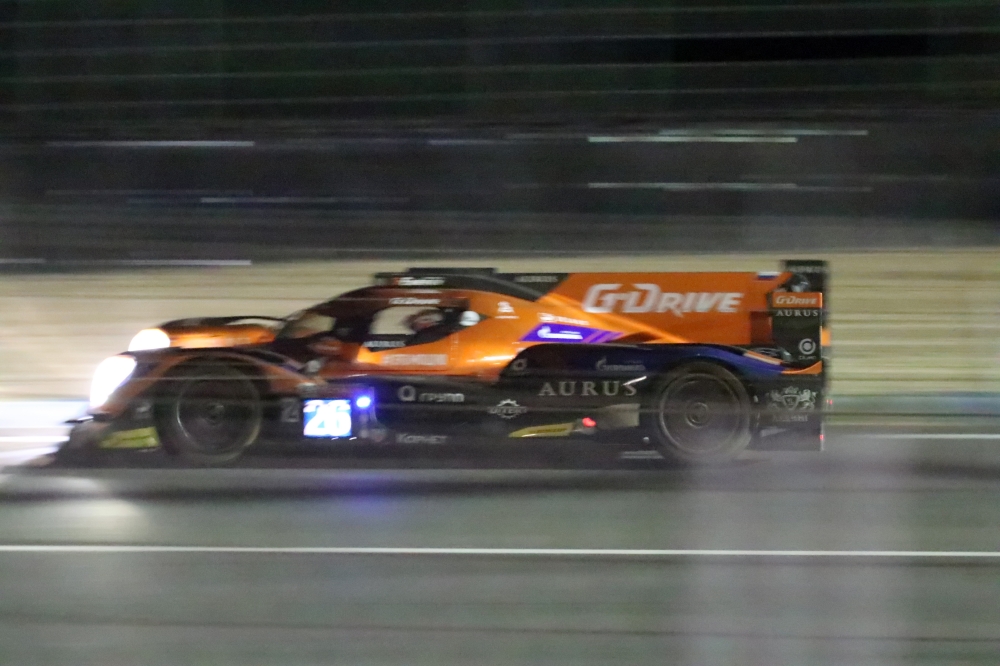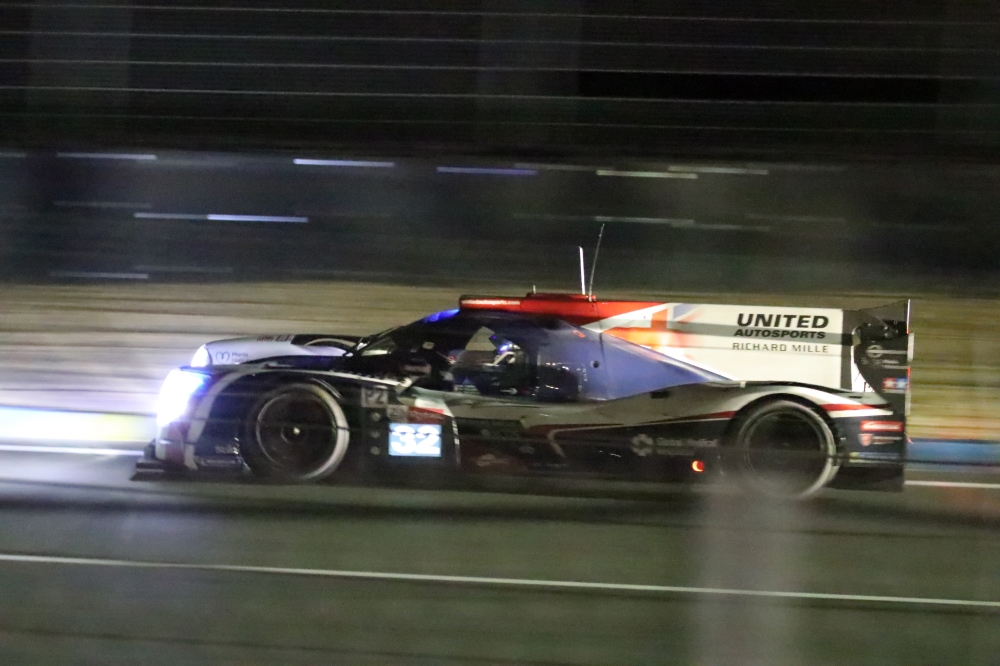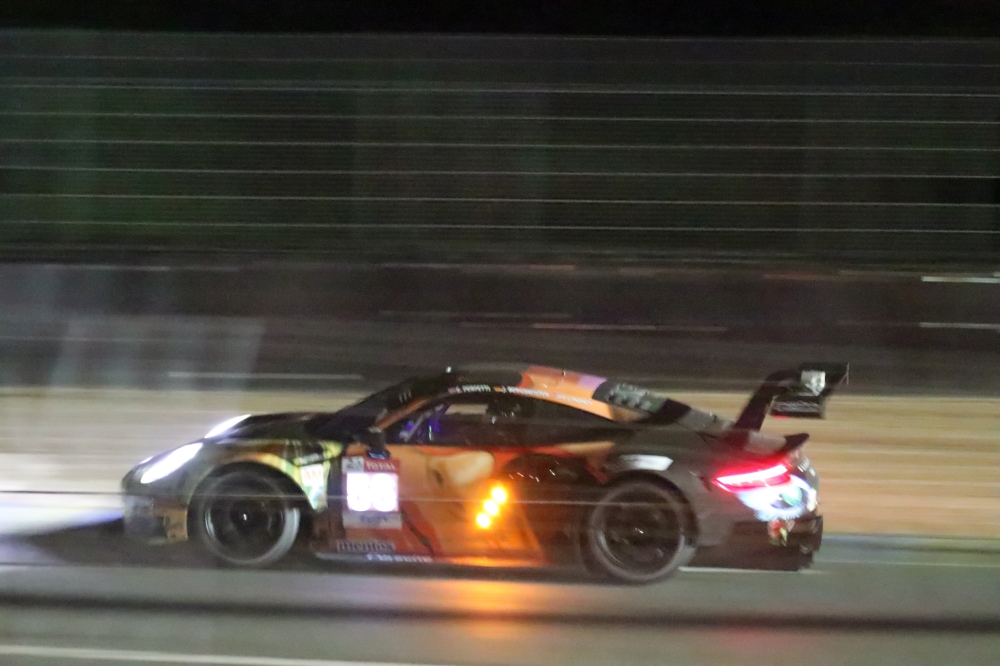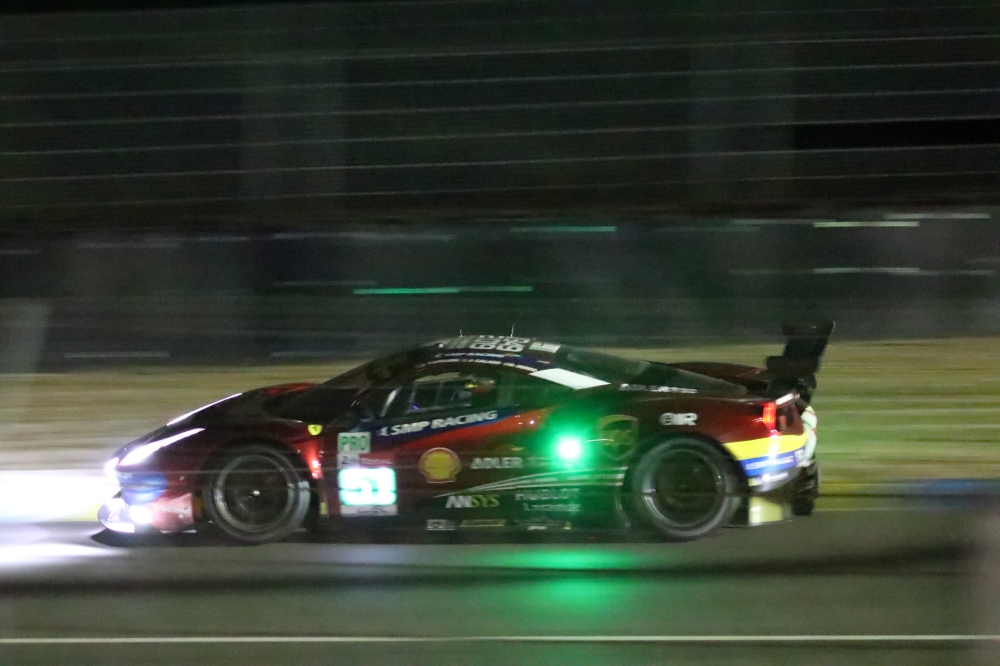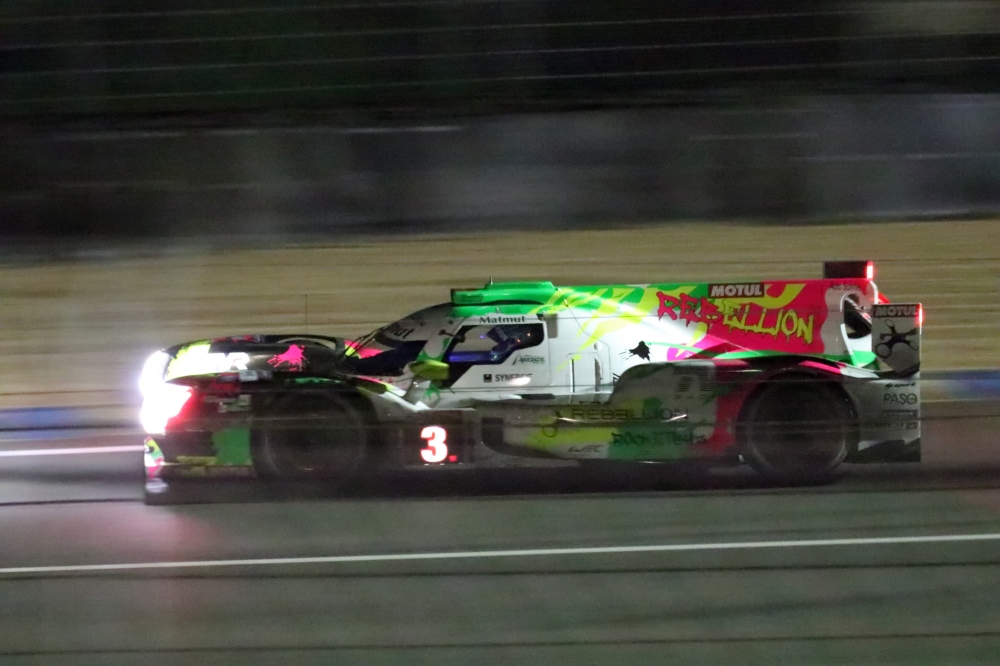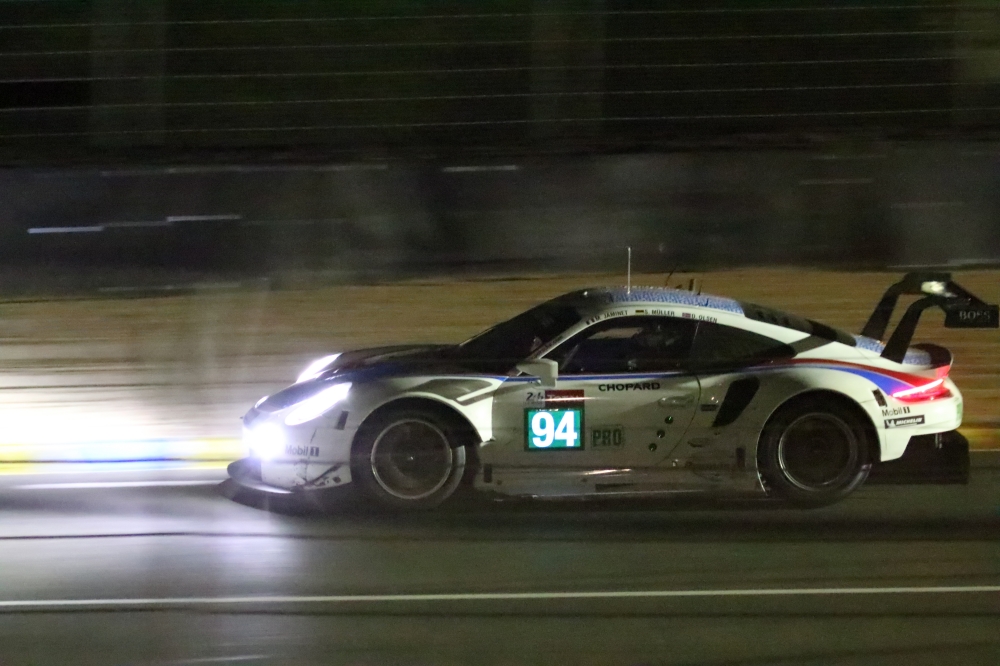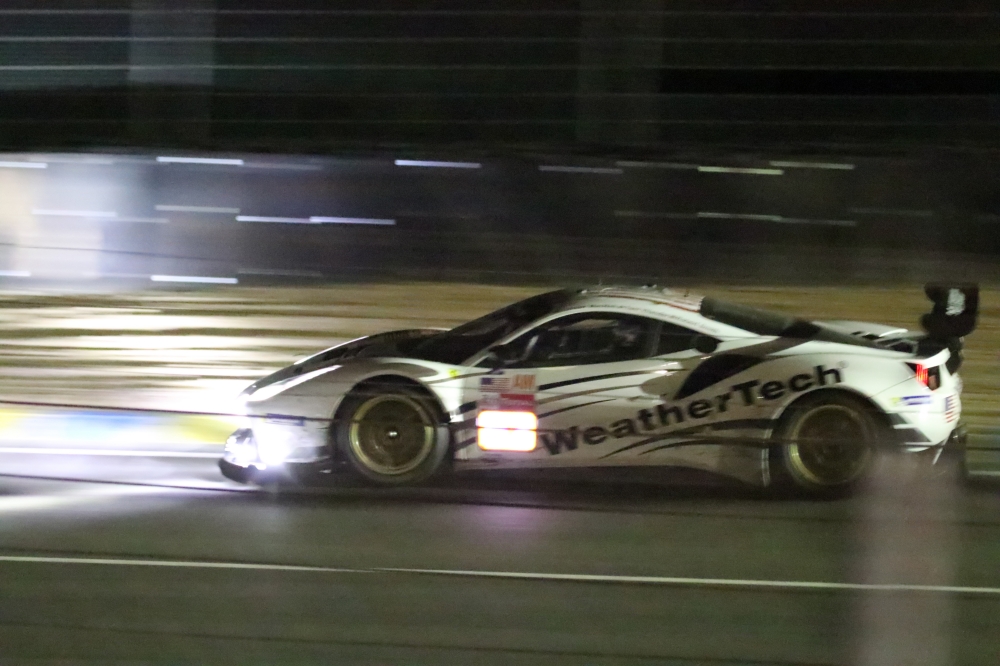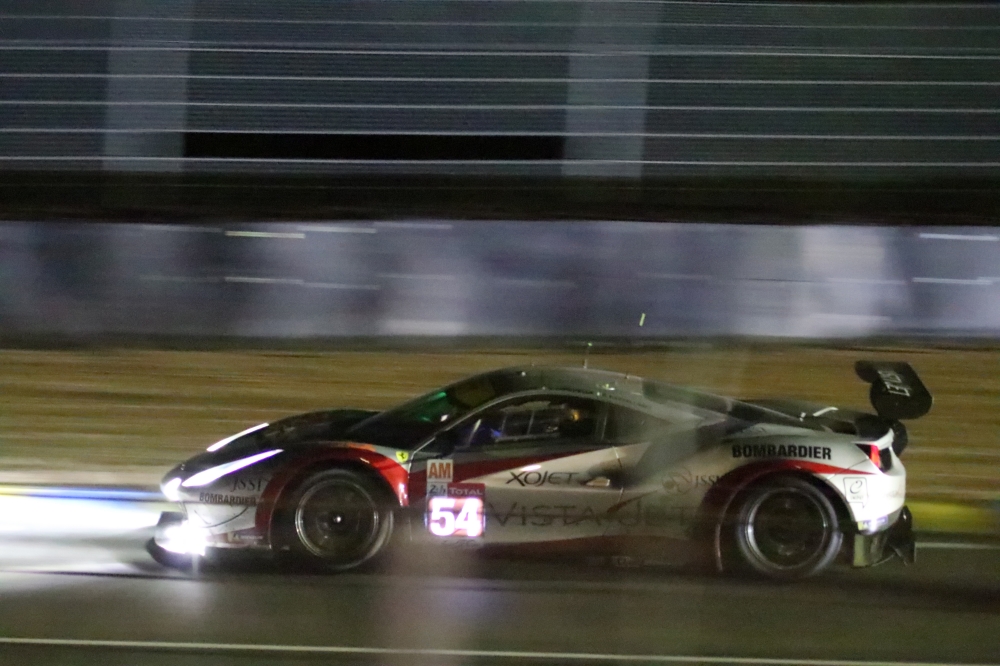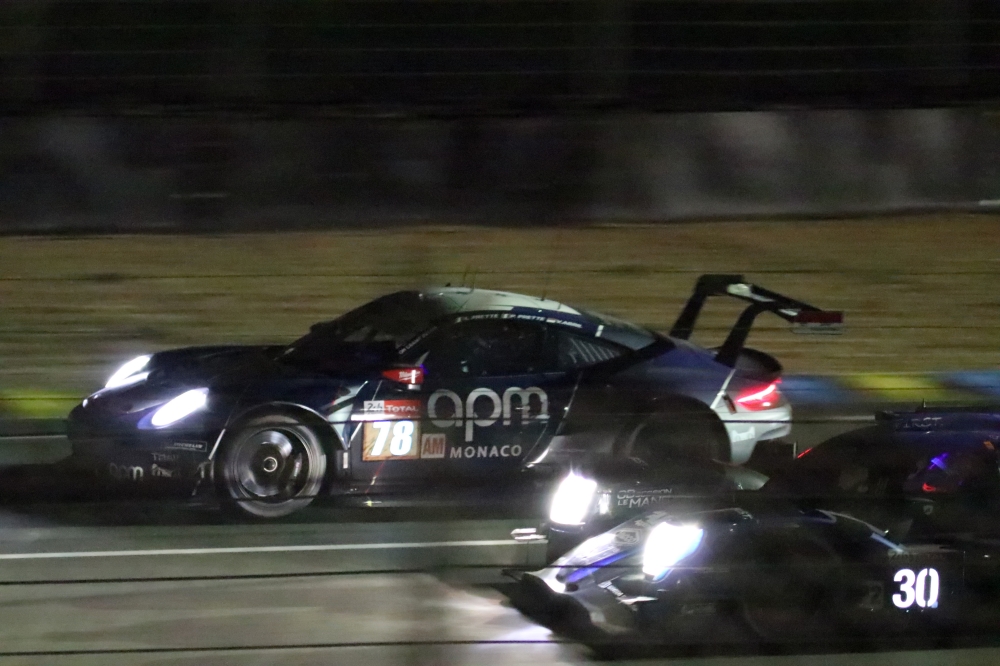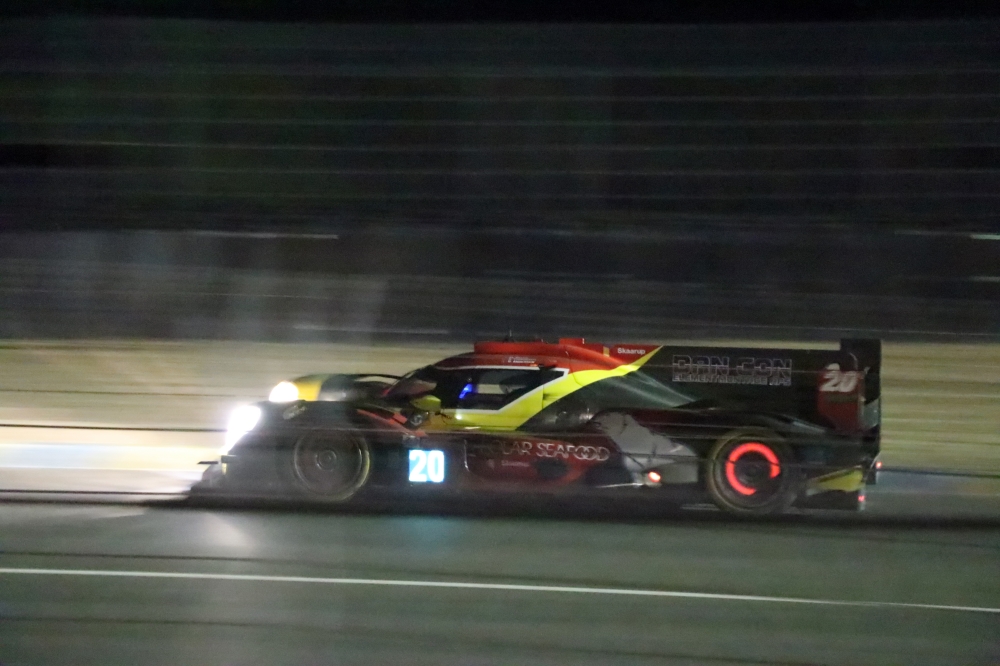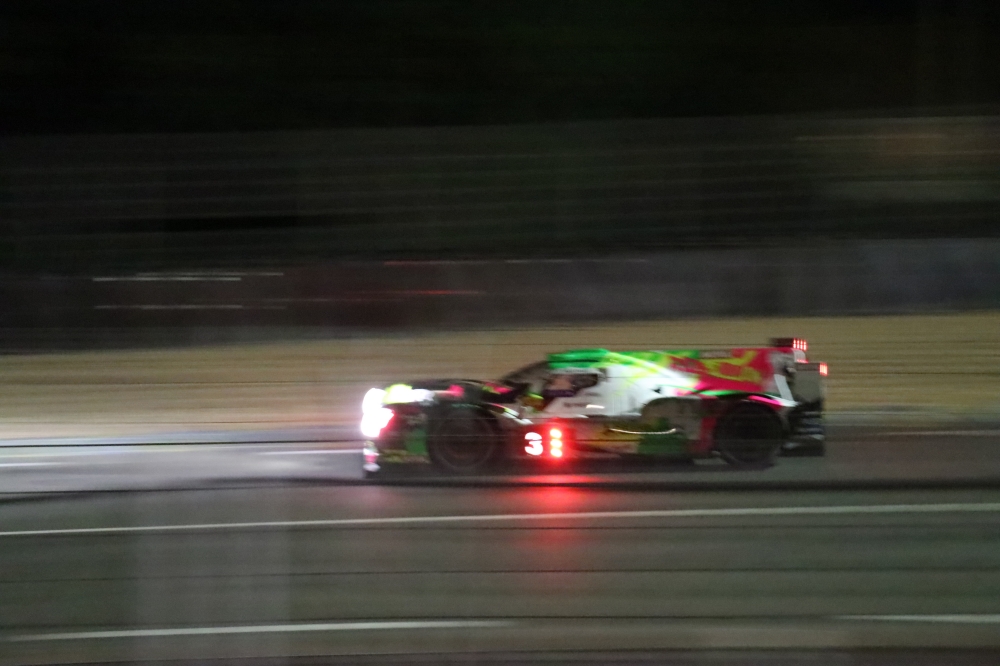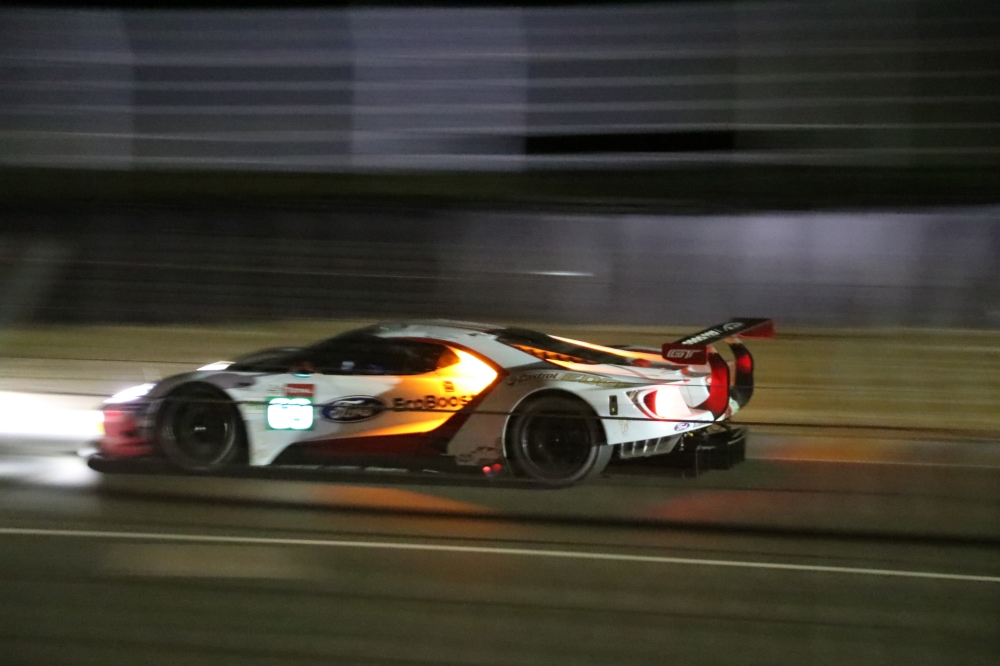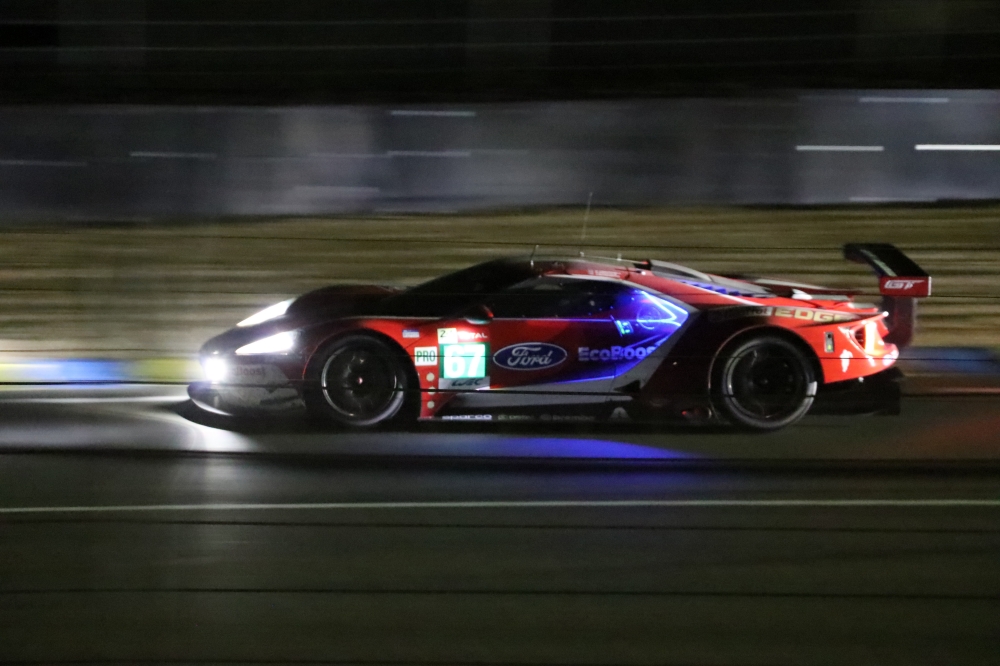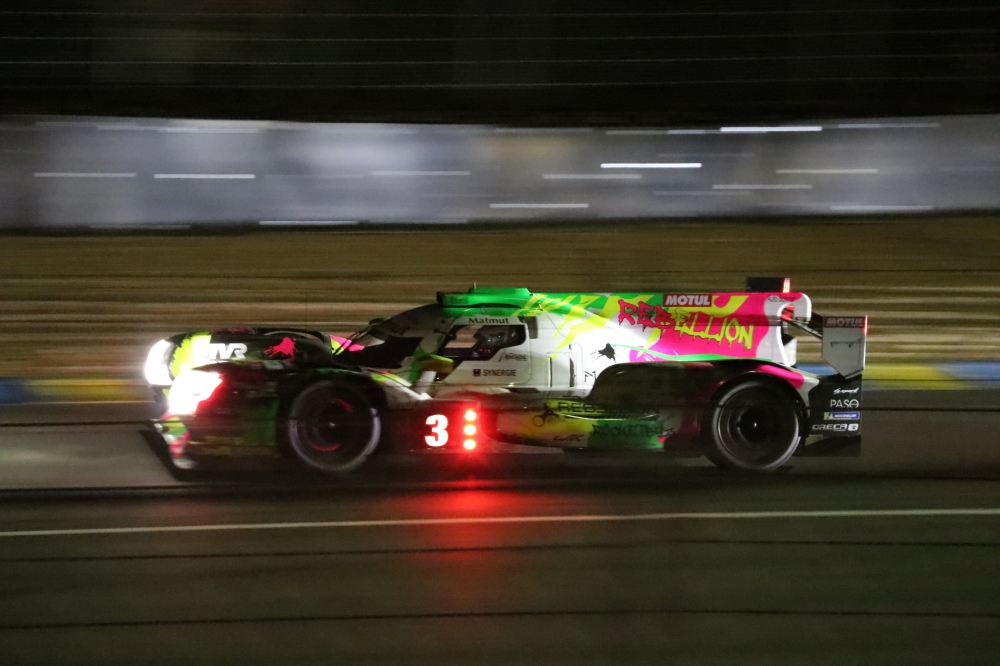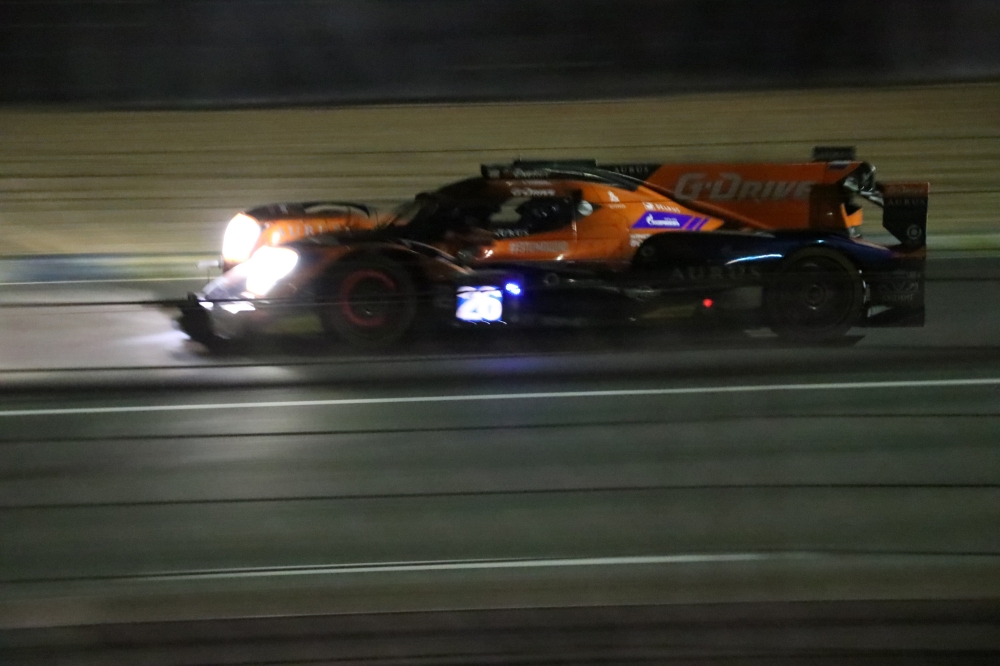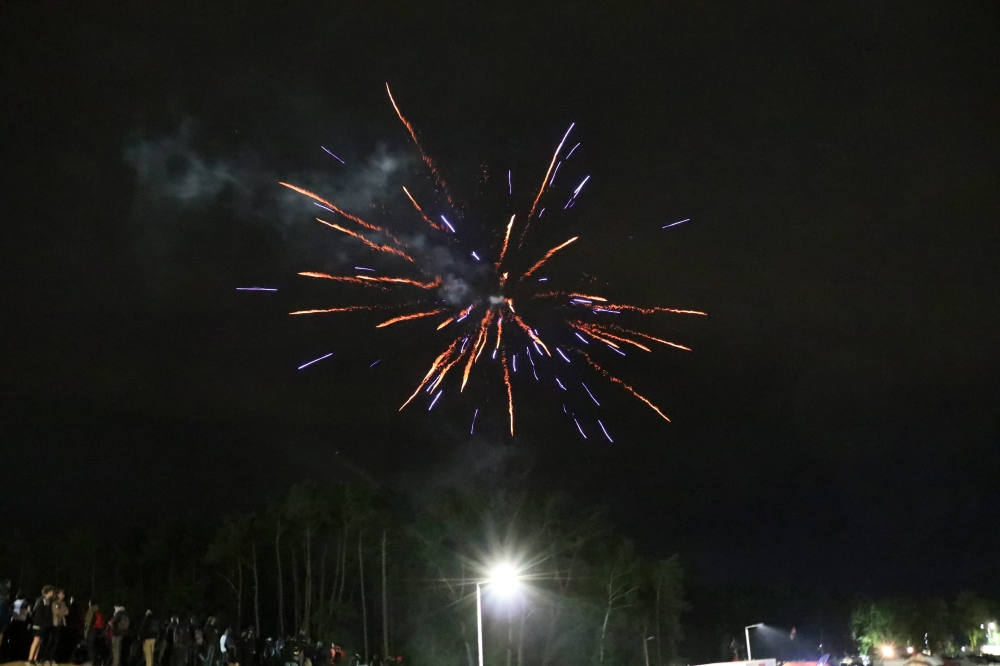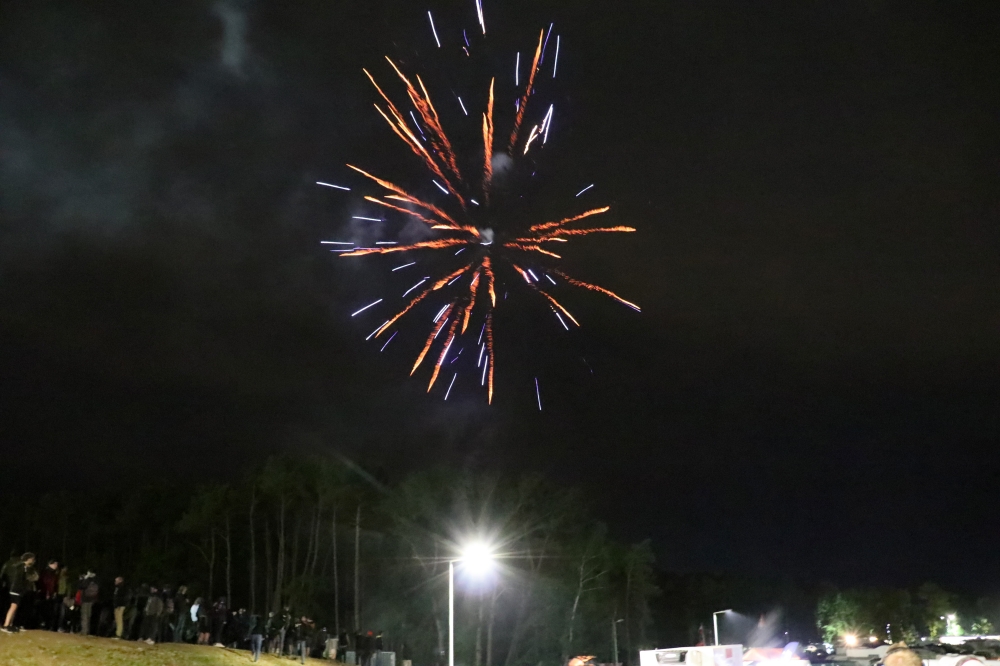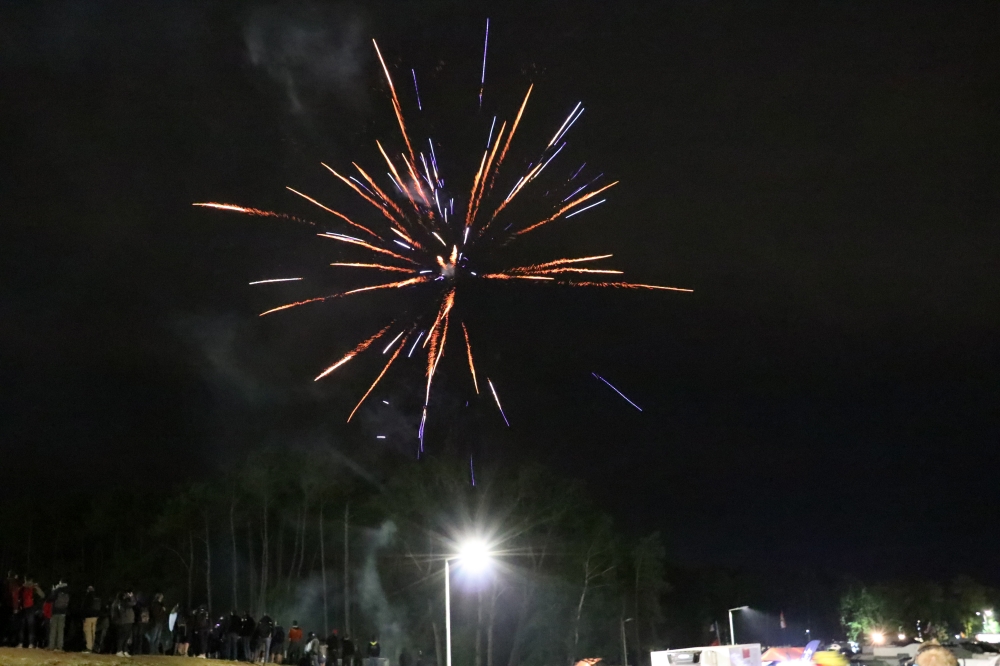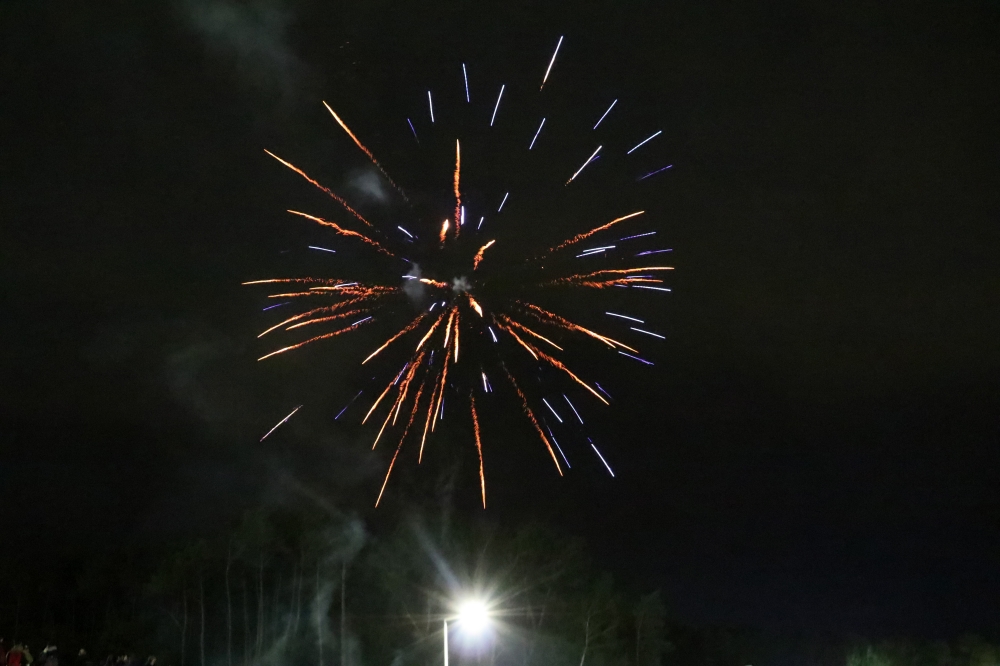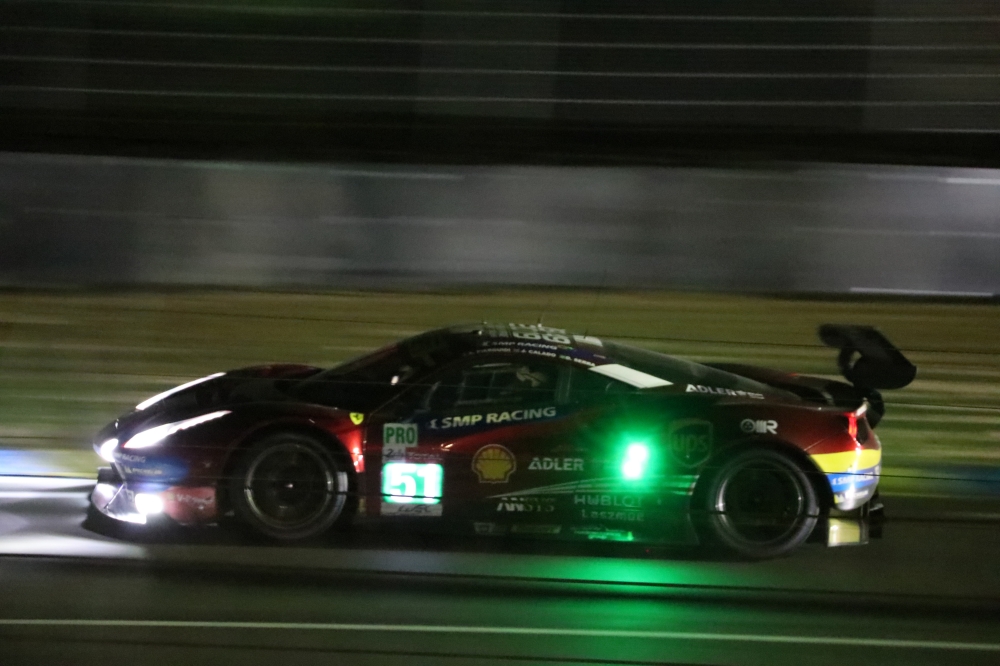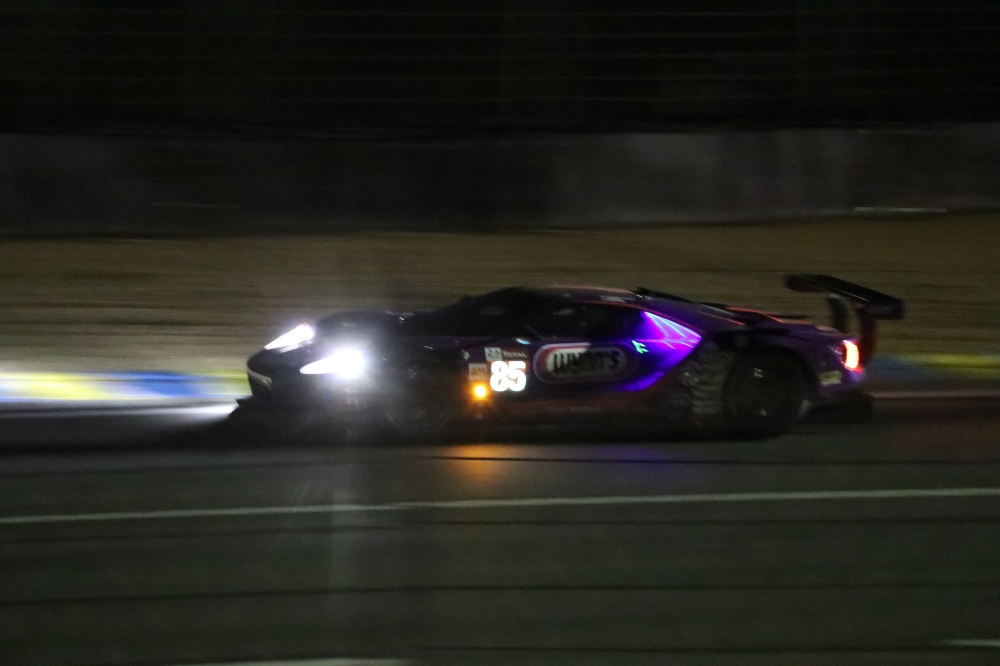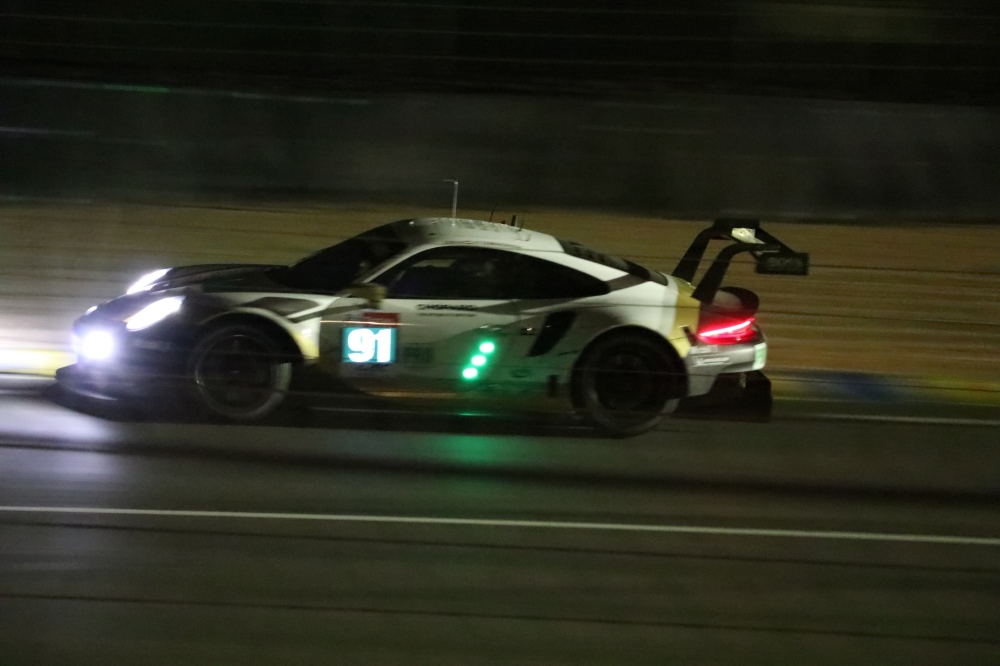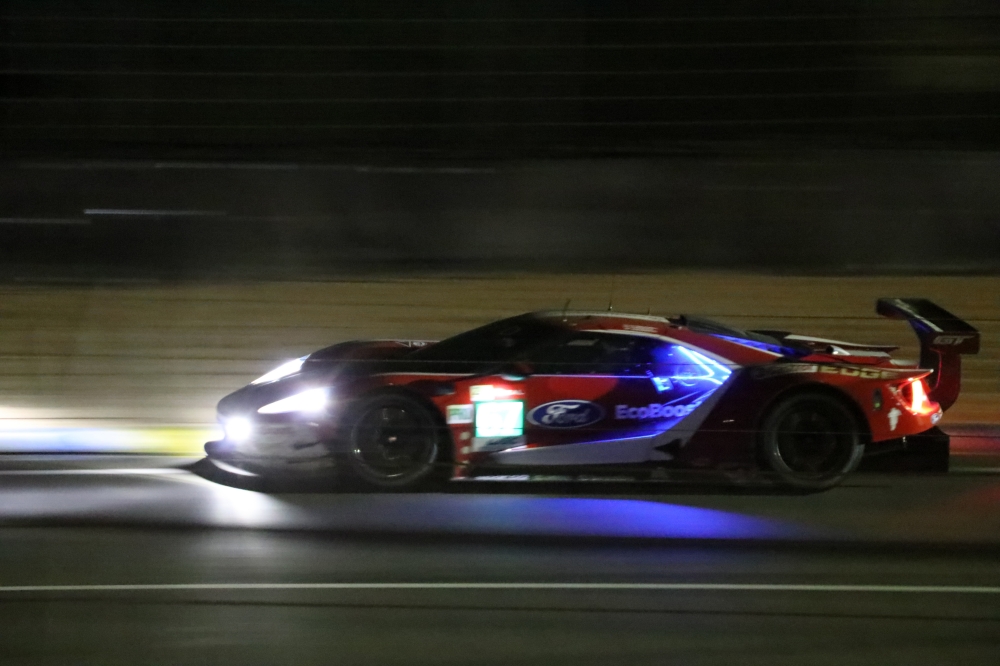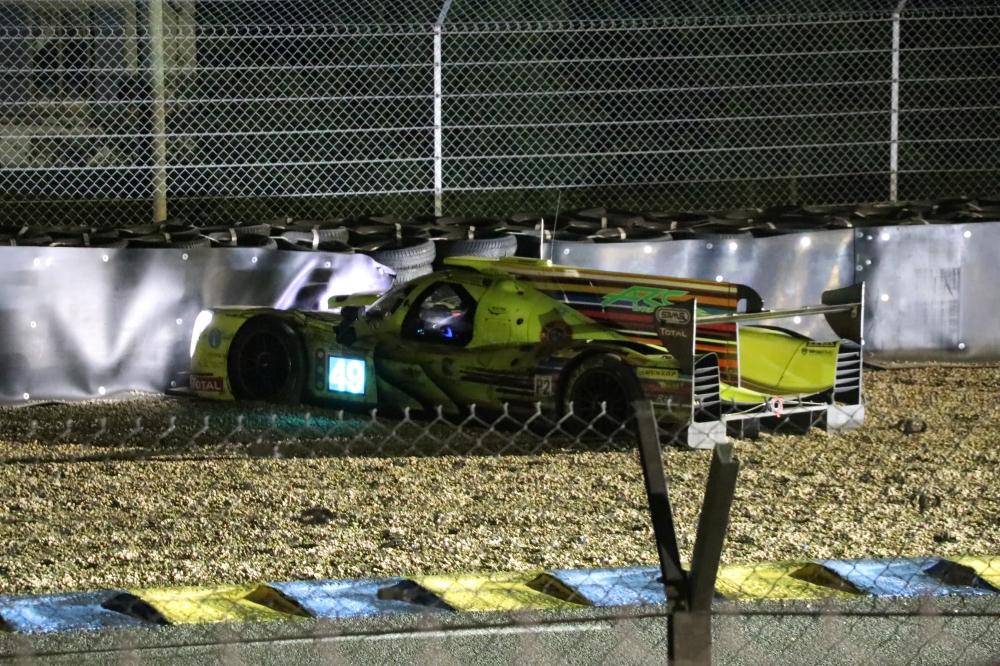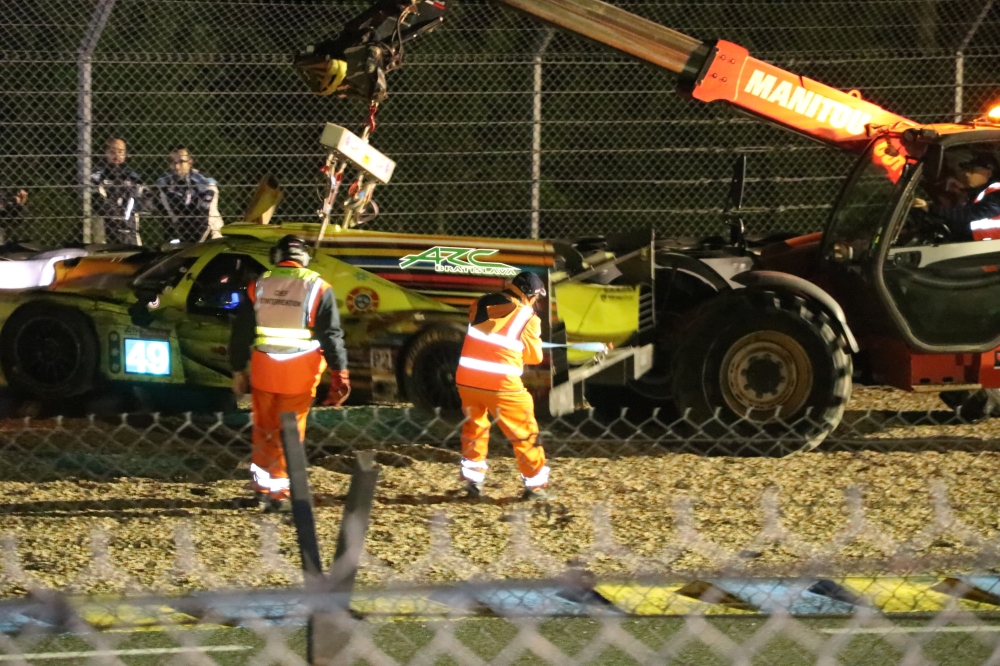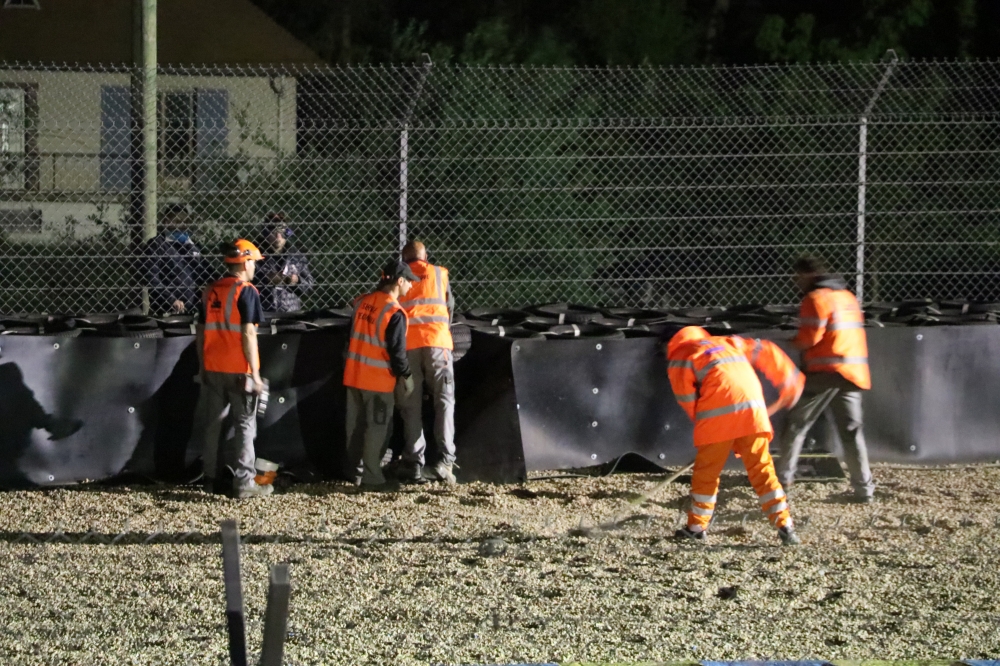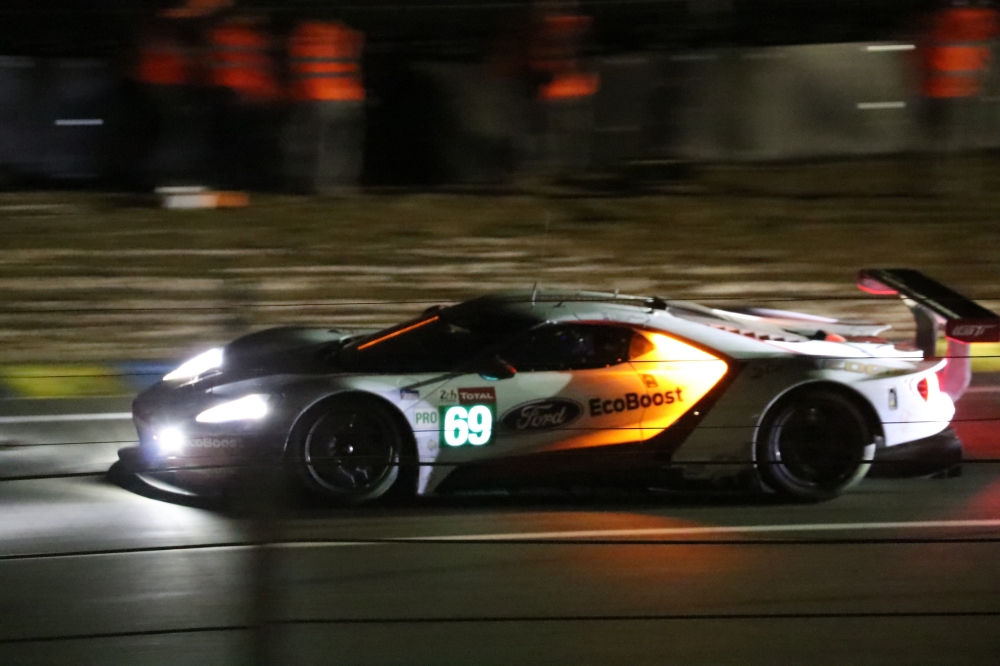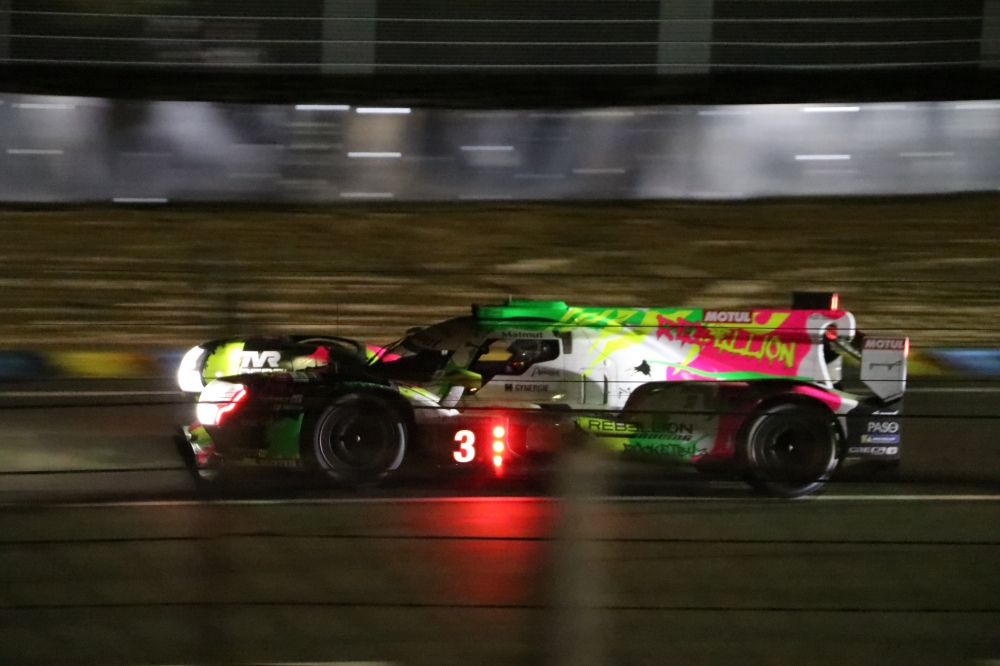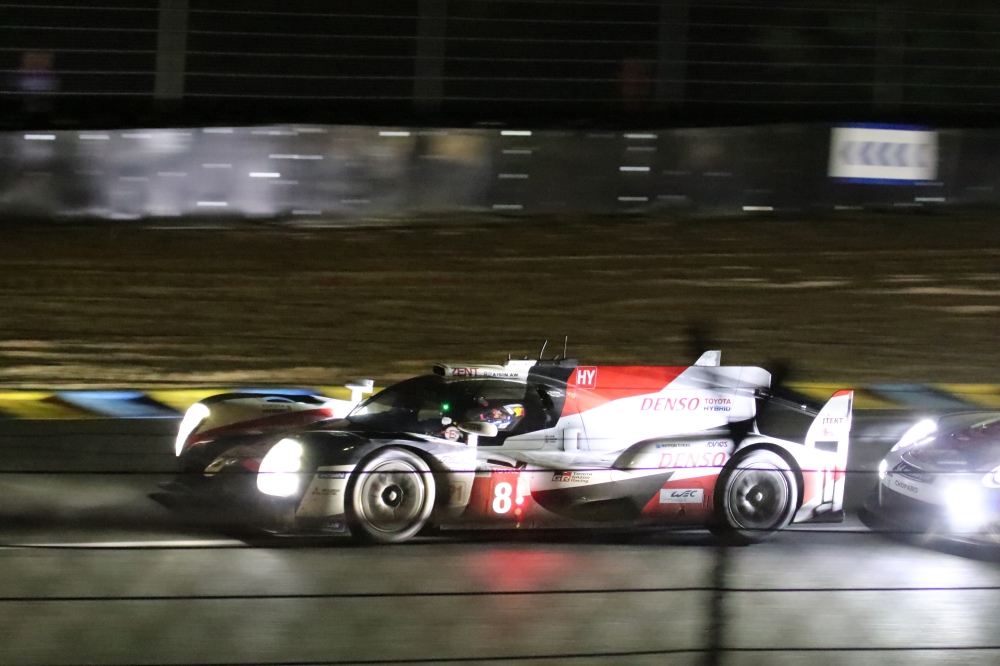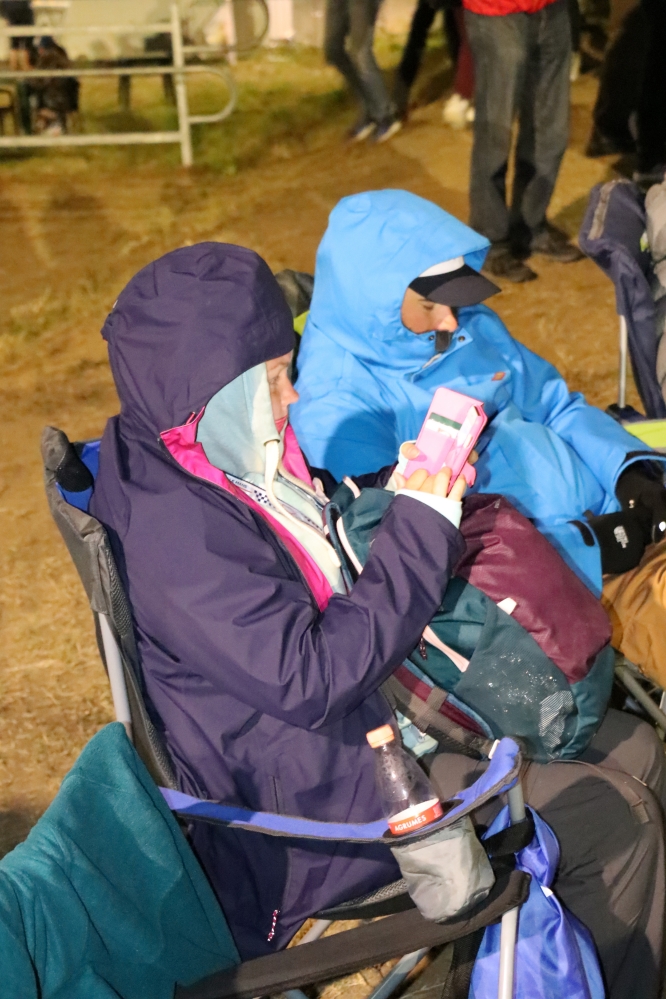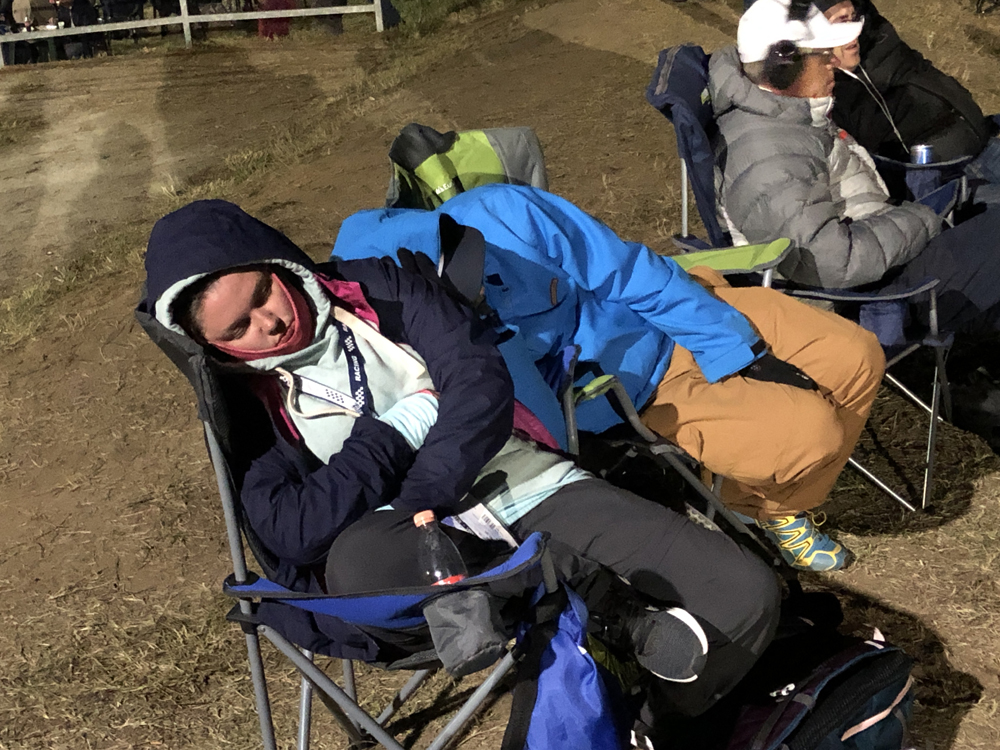 By the halfway distance at 3 am (at which point we coincidentally moved over to the now less crowded bank at Indianapolis), we still had a Toyota 1-2, to nobody's great surprise. The #3 Rebellion was still third, although now two laps down, but a lap ahead of the fourth placed car. G-Drive had wrested the lead in LMP2 from Signatech, taking out a two minute advantage. In GTEPro the #92 Porsche held an almost non-existent lead in front of the #51 AF Corse Ferrari. In GTEAm the Keating Ford still held the lead, over two minutes ahead of the TF Sport Aston which had moved into second place.
1
01
02
03
04
05
06
07
08
09
10
11
12
13
14
15
16
17
18
19
20
21
22
23