Le Mans 1992 - Ayse's Story
Page 6 - Saturday 20th June - A Damp Night
As the evening drew on, there was, unfortunately, no restaurant outing this year, and instead, we picked up the "standard" refreshments, accompanied by the inevitable frites. We stayed opposite the pits and watched some of the action as the crews endeavoured to patch up and repair those cars which were no longer in the same condition as they had started the race!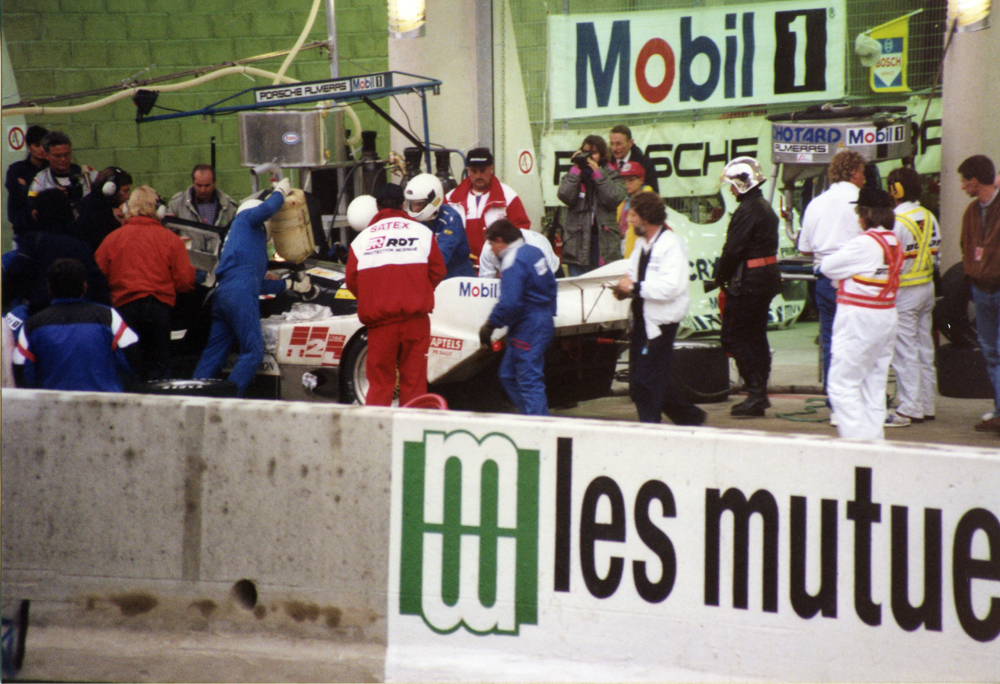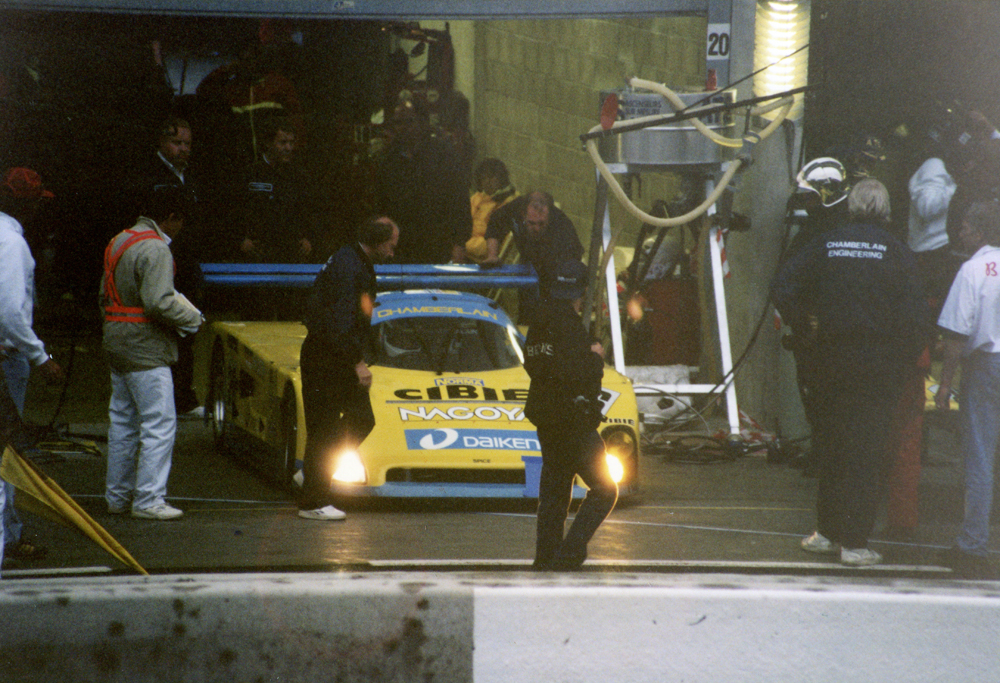 A wander down through the paddock area situated alongside the straight section of track leading to the Ford Chicane yielded the bonus of a close-up sighting of the 1980 race-winning Rondeau. Both the night and the weather had closed in by this time, and that meant it was time to get the tripod out and to do some serious work with the camera. (Fortunately, the coach remained open to us for the entire week-end, so I was able to avoid lugging the tripod around with me all the time).
As the photograph album shows, I took a decent number of photographs under cover in the Maison Blanche grandstand, which remained surprisingly full, even at this late hour. I was able to get quite a few good light trails up the main straight, while Peter concentrated on his video camera. From here, Peter and I headed off around the spectator areas, aiming for the Esses and Tertre Rouge. Unfortunately, my shots at Tertre Rouge were spoiled by a lack of familiarity with the camera, and I ended up with too much depth of field on the shots, resulting in some nice pictures of the debris fencing there! After this, it was back again for a brief rest in the coach (I still couldn't be persuaded to actually try and sleep for any length of time!), and then back to the grandstand for some more pictures, including some experimentation with filters.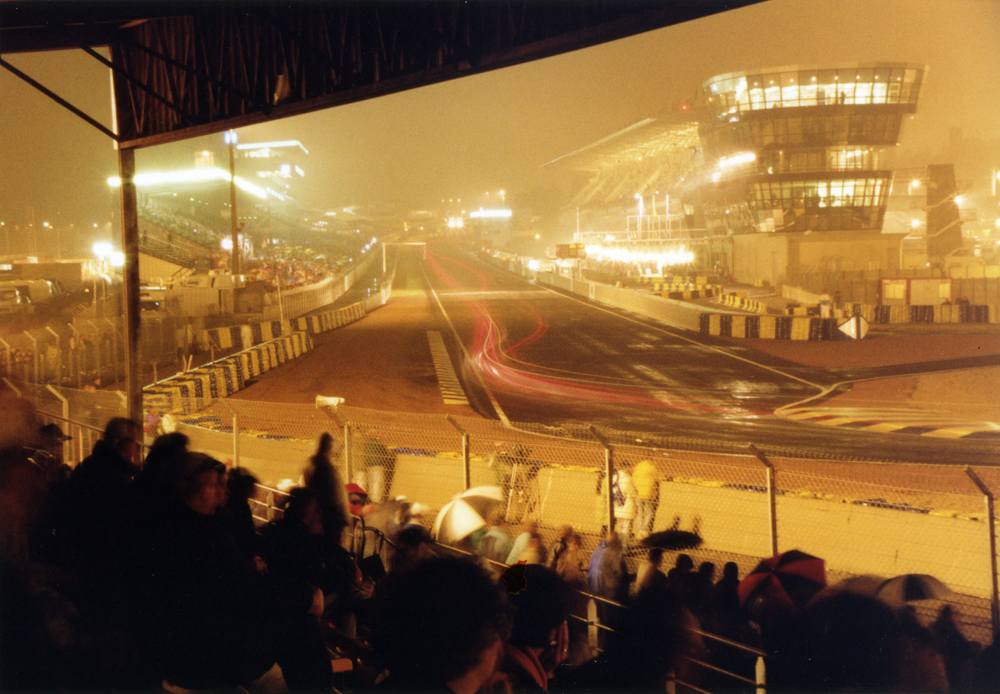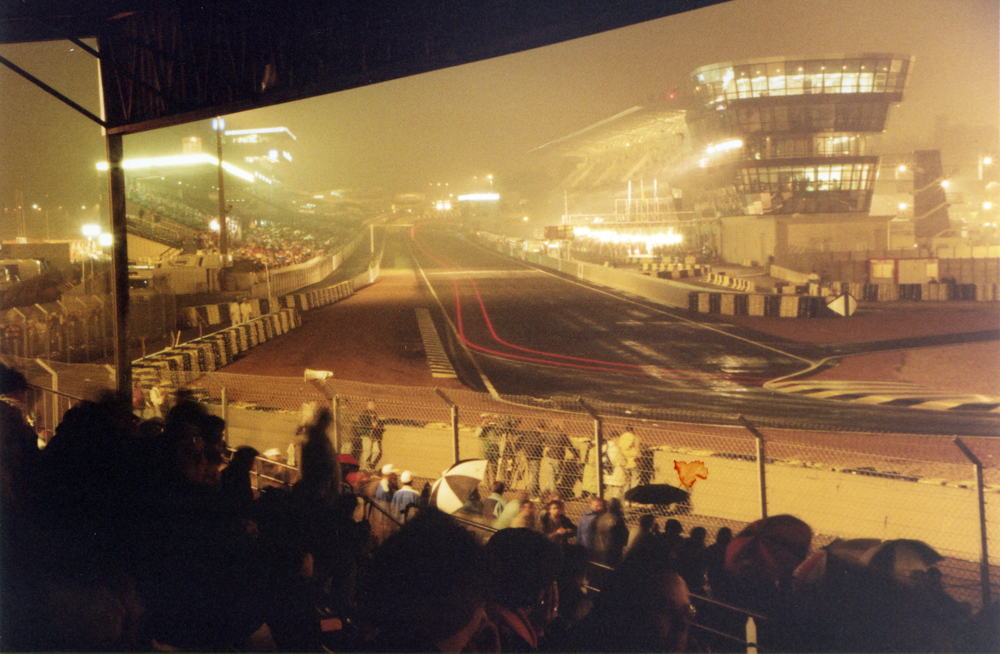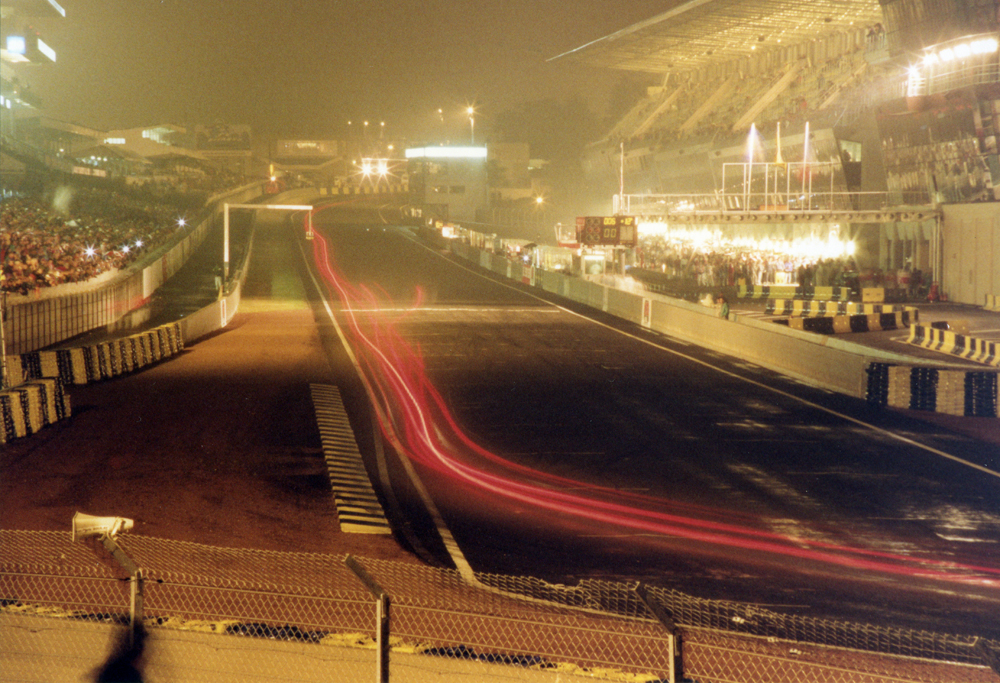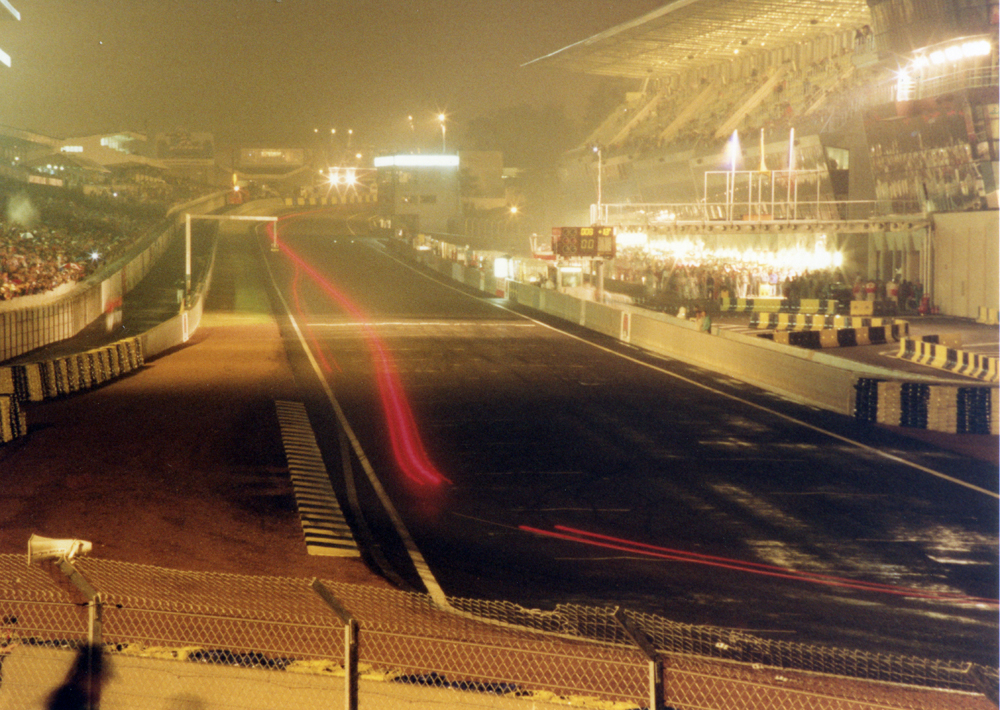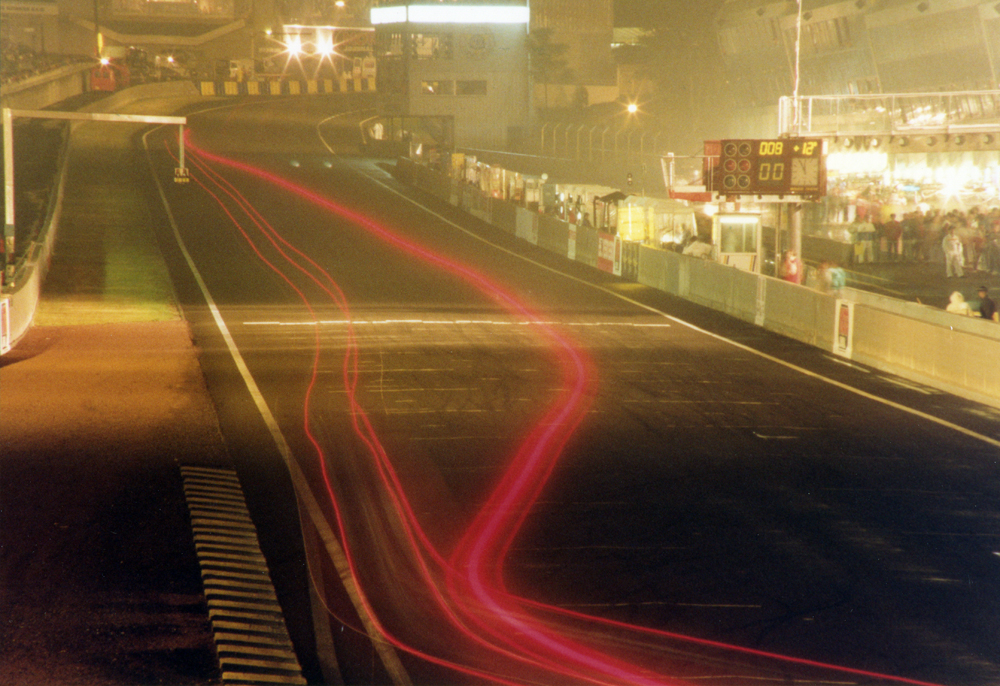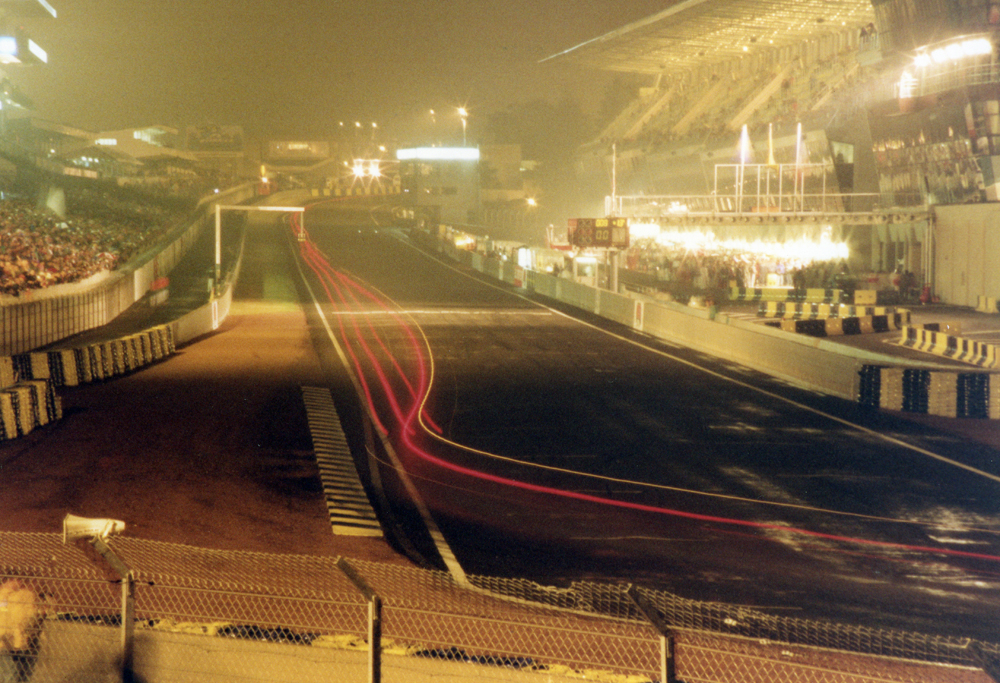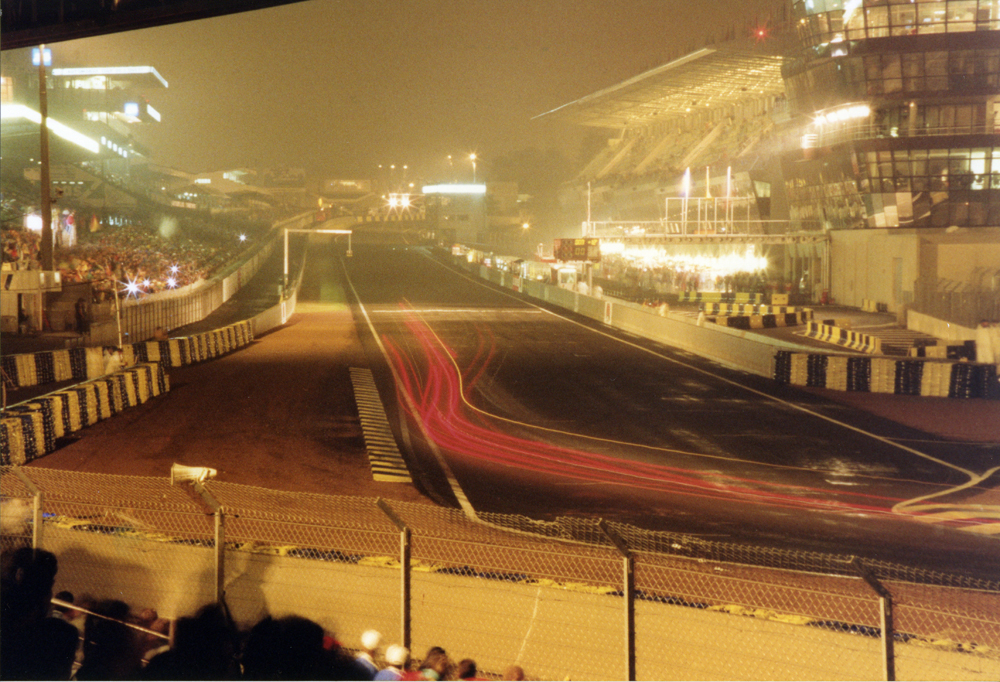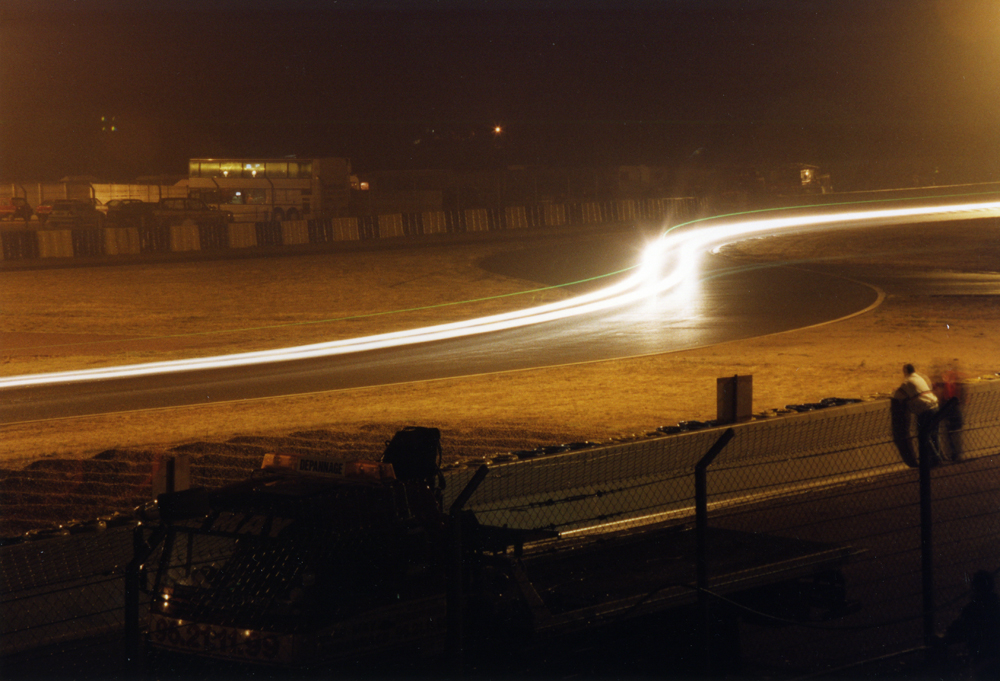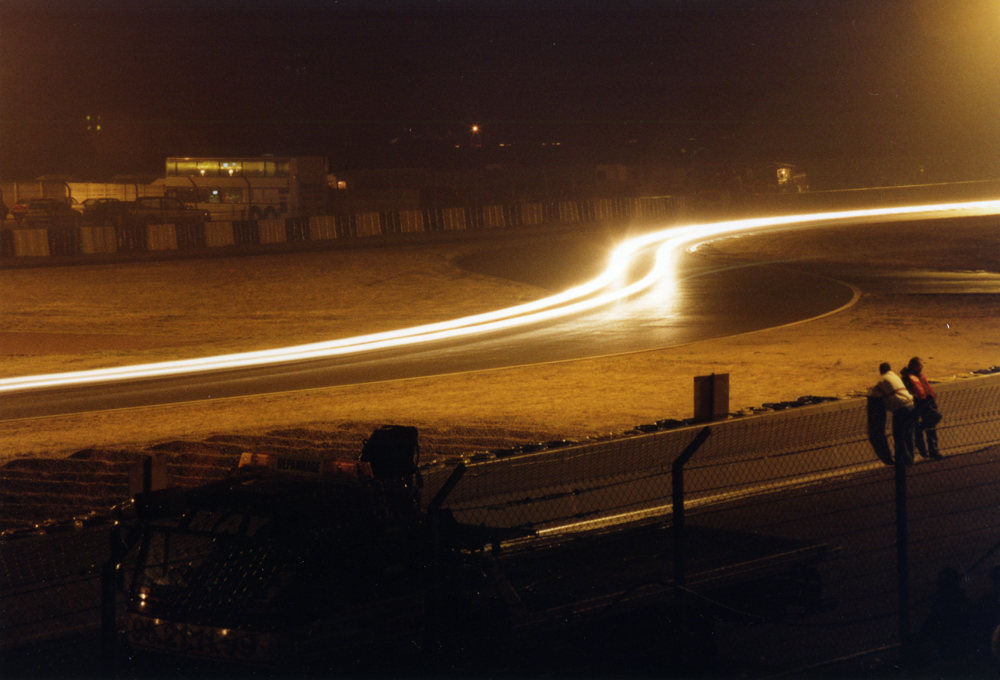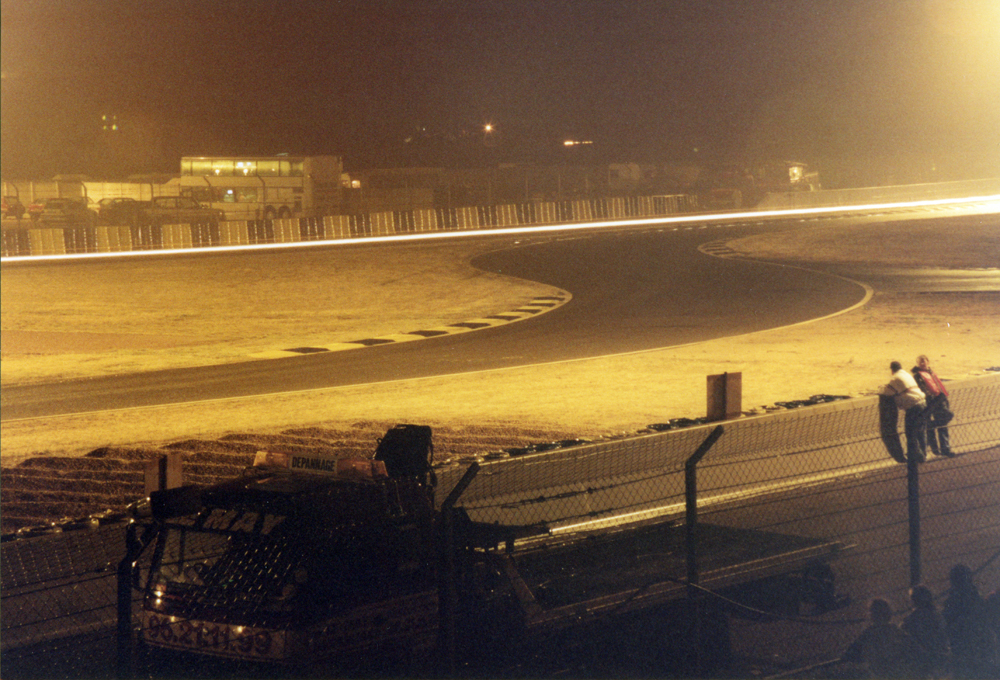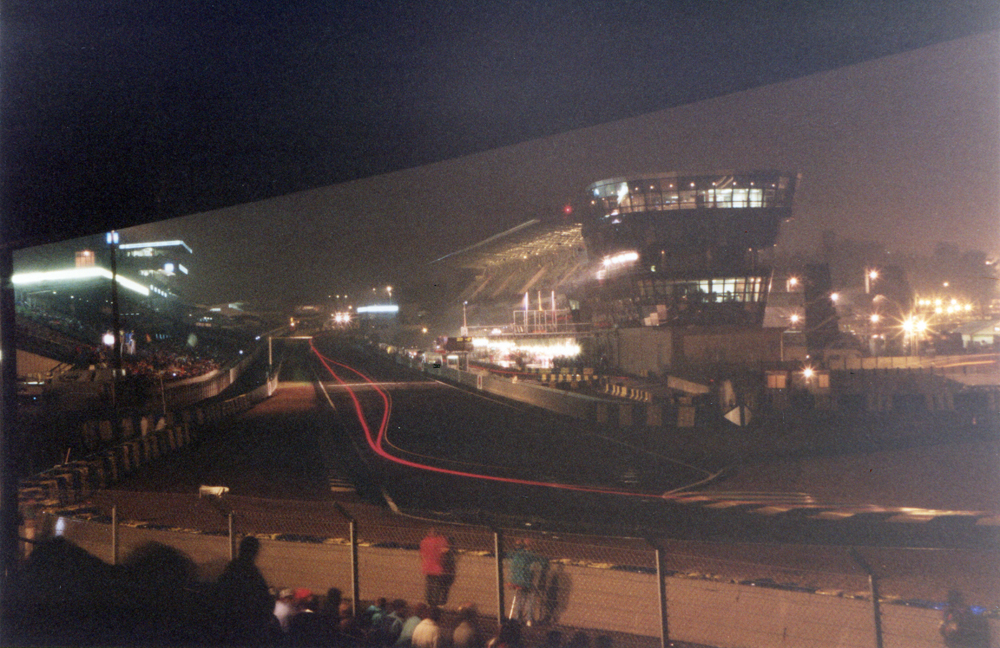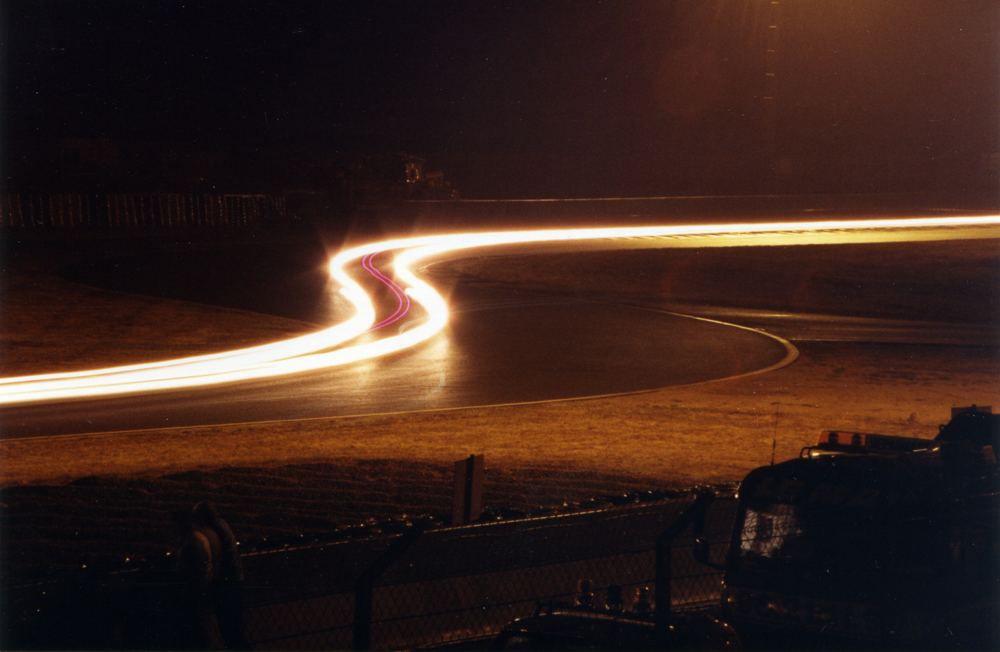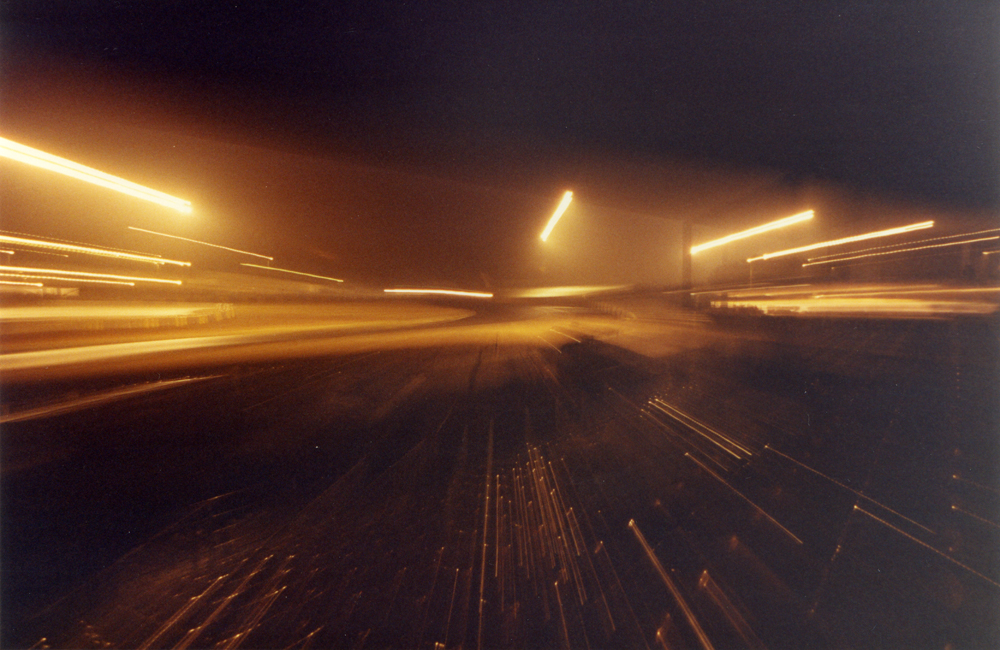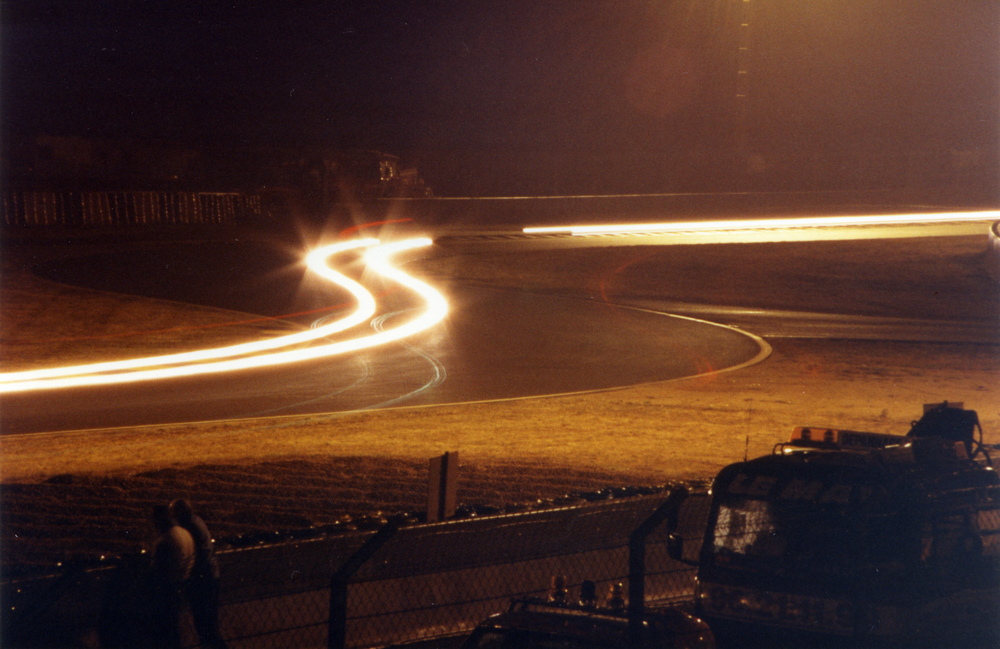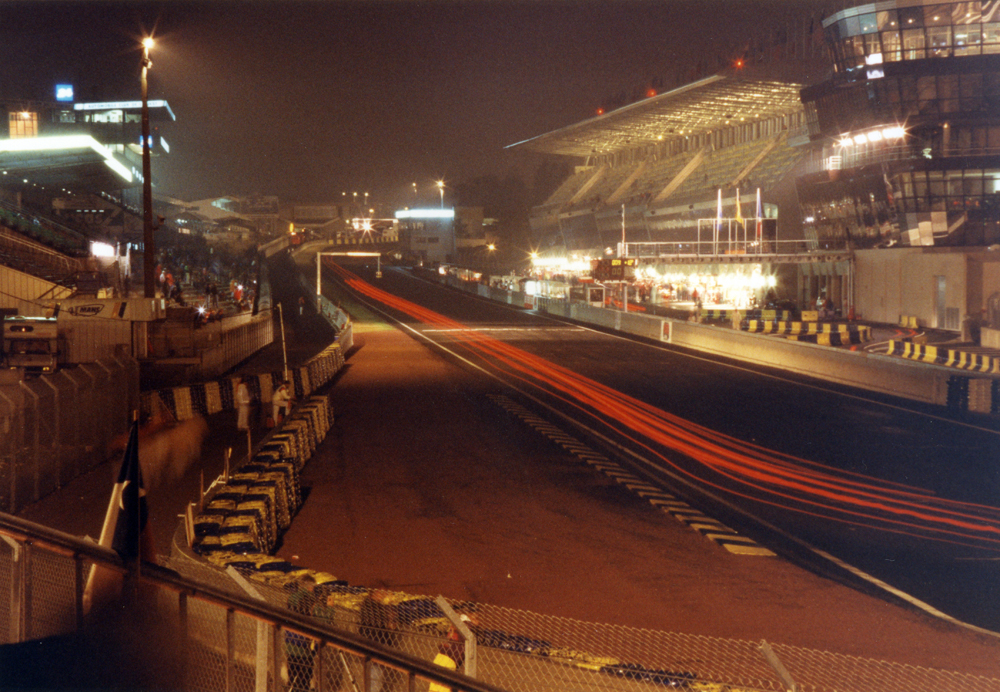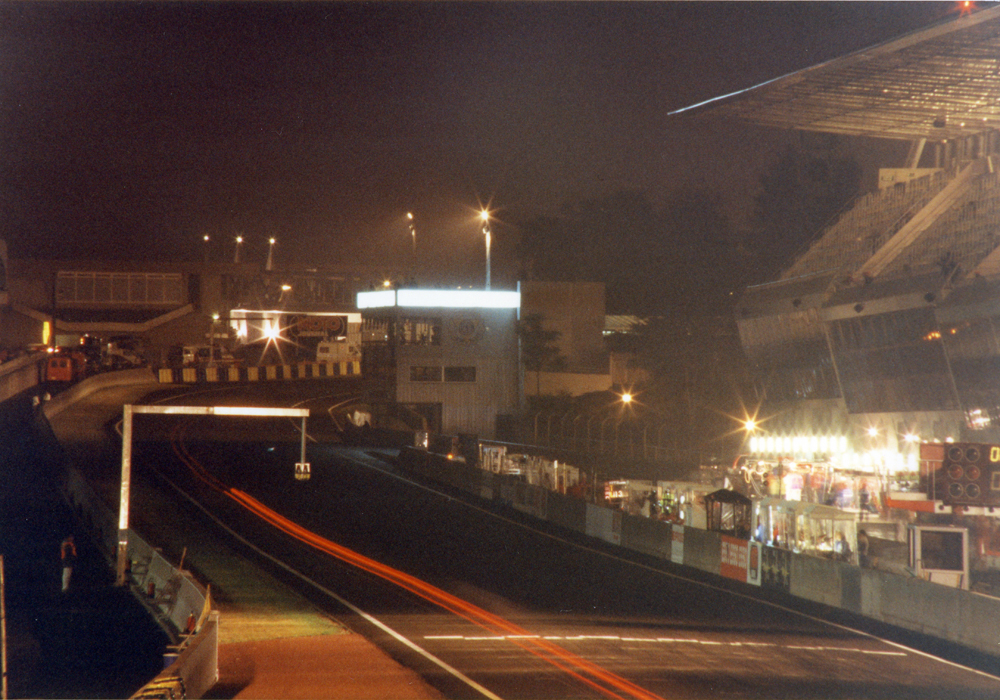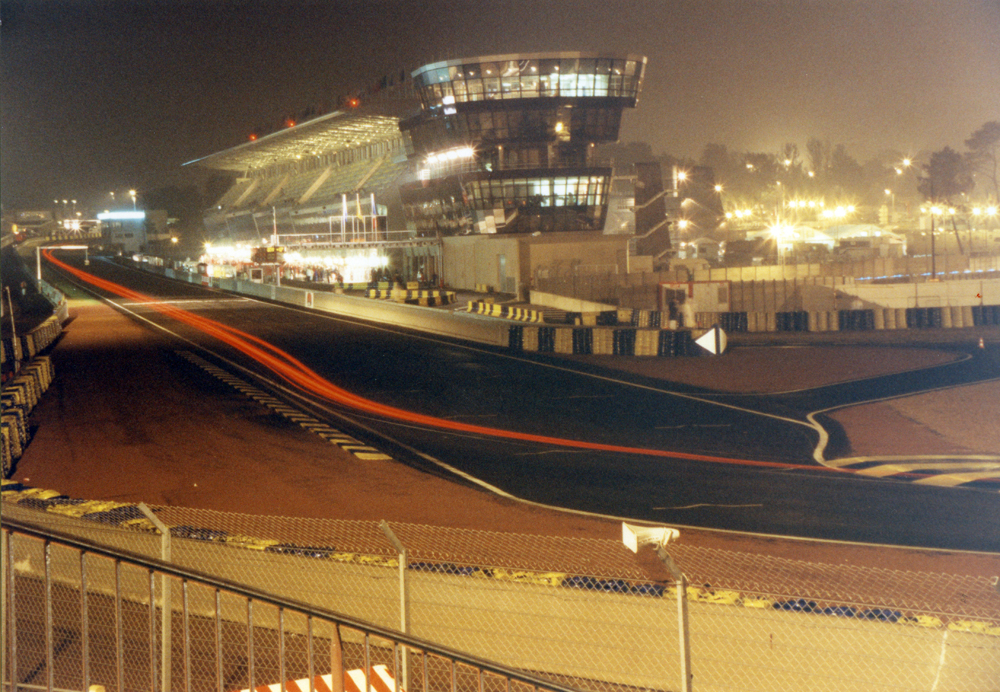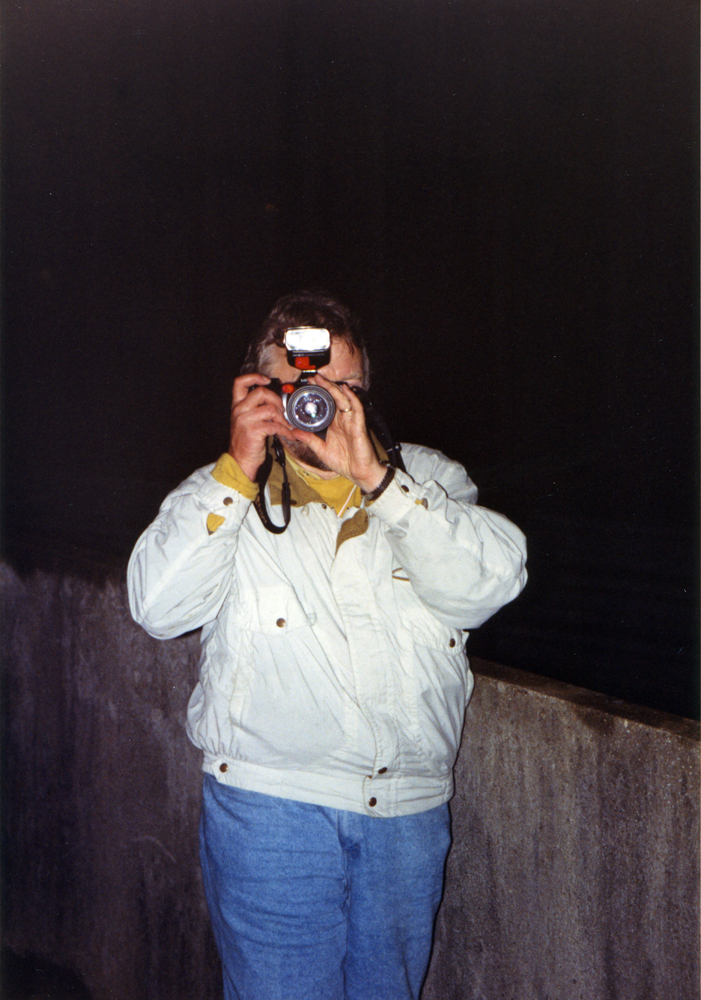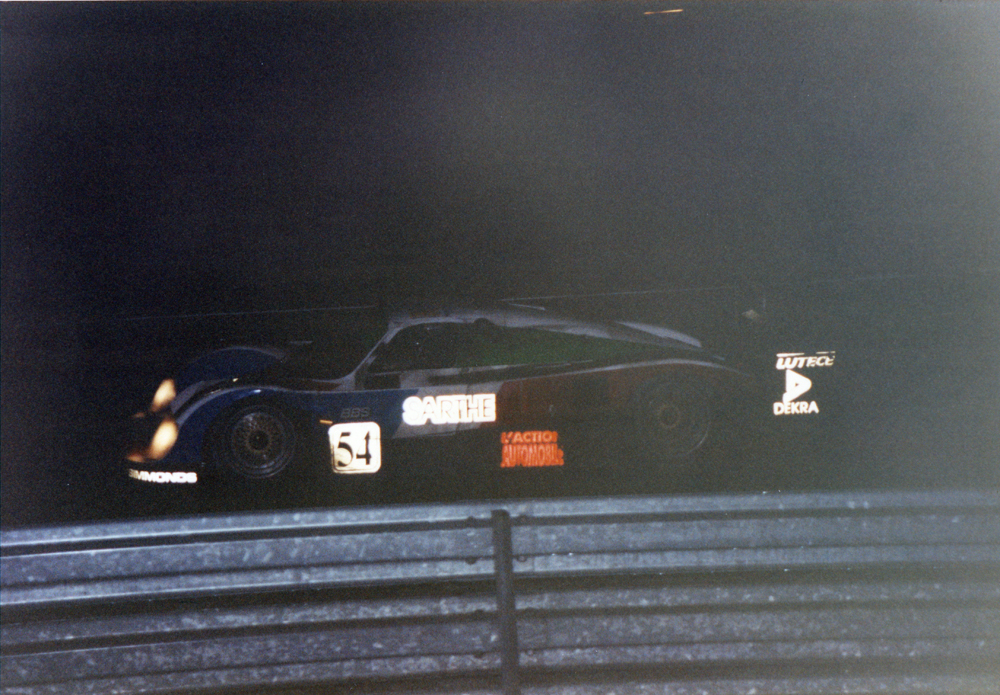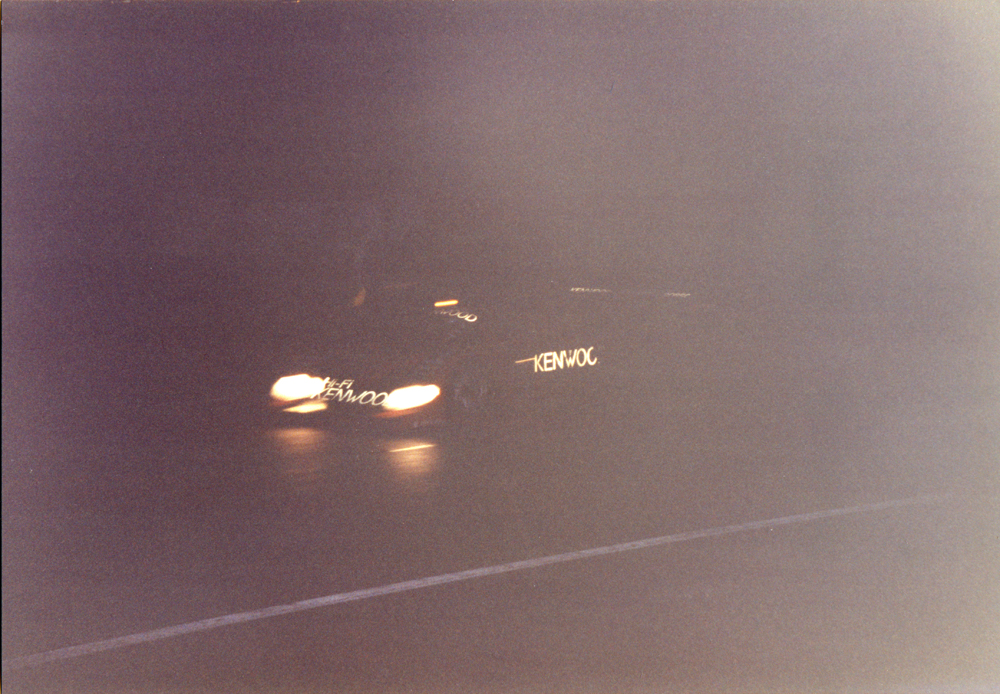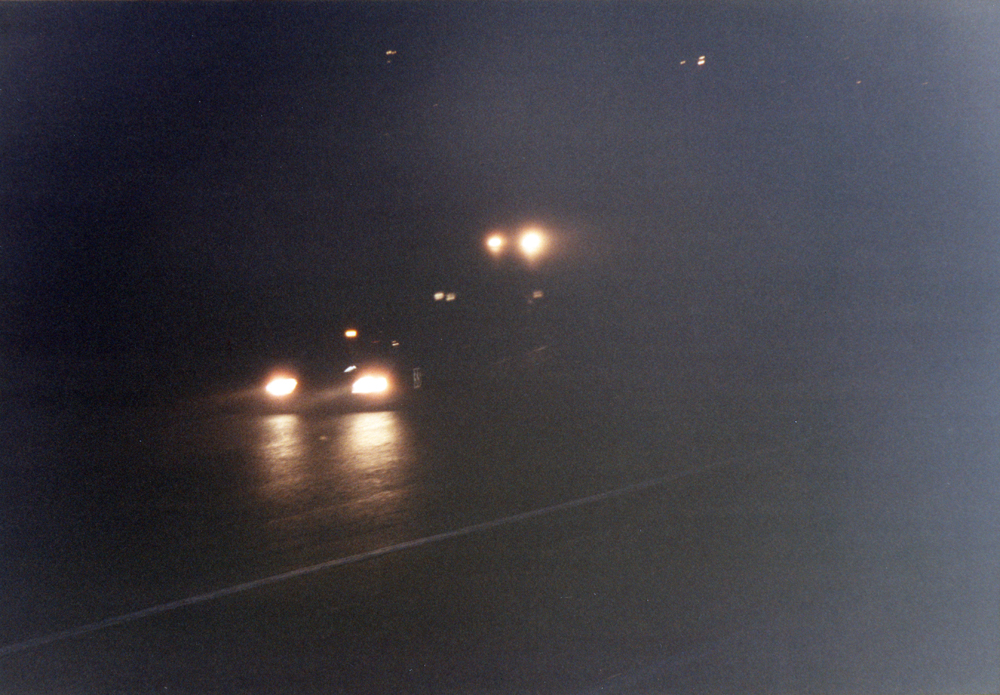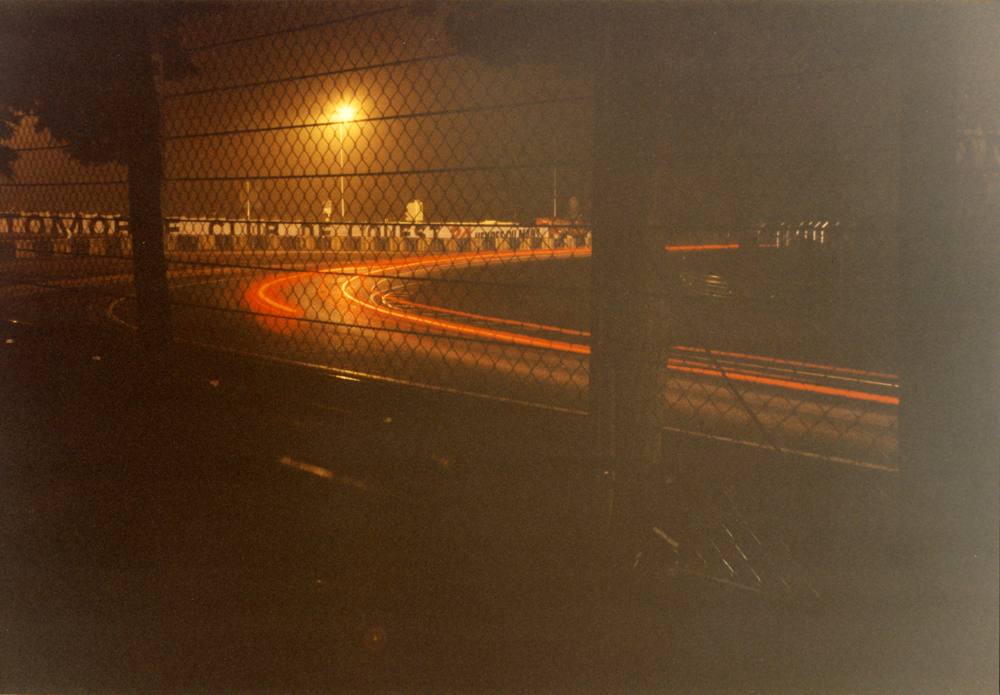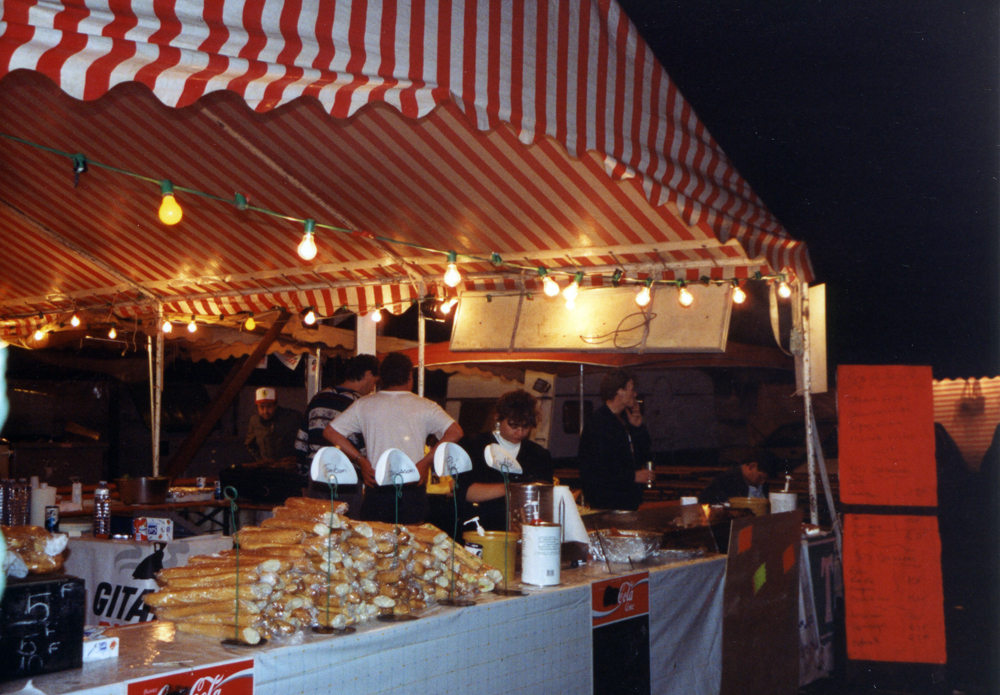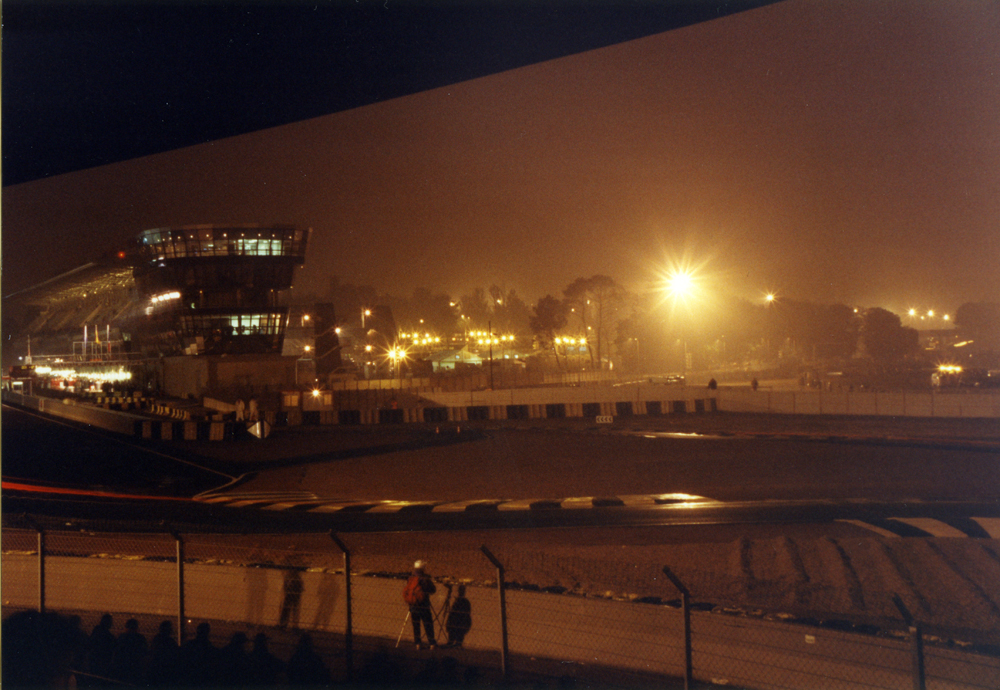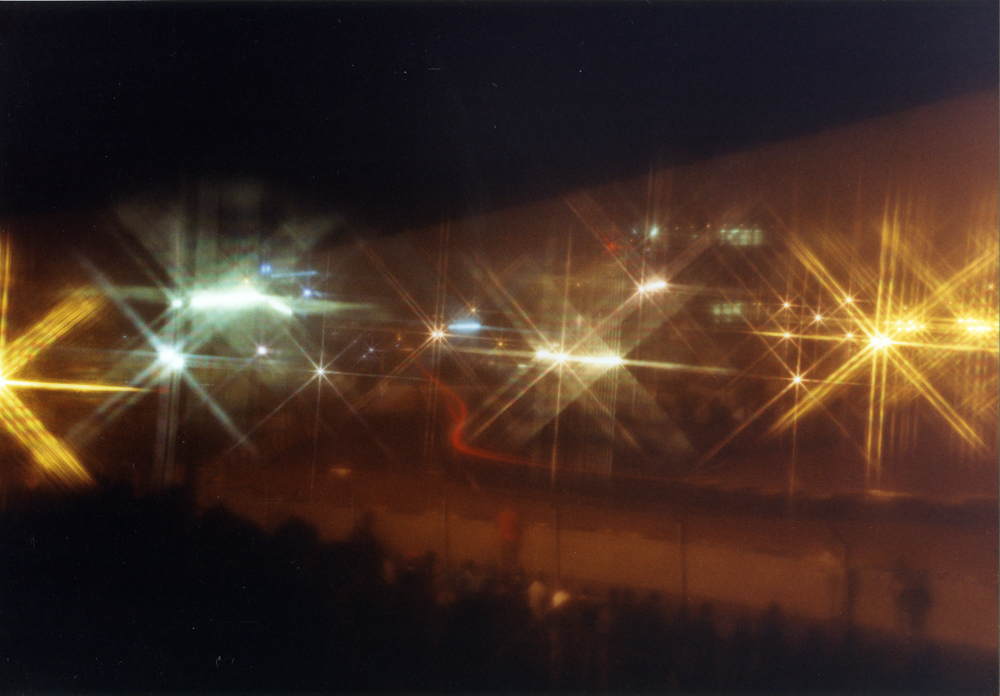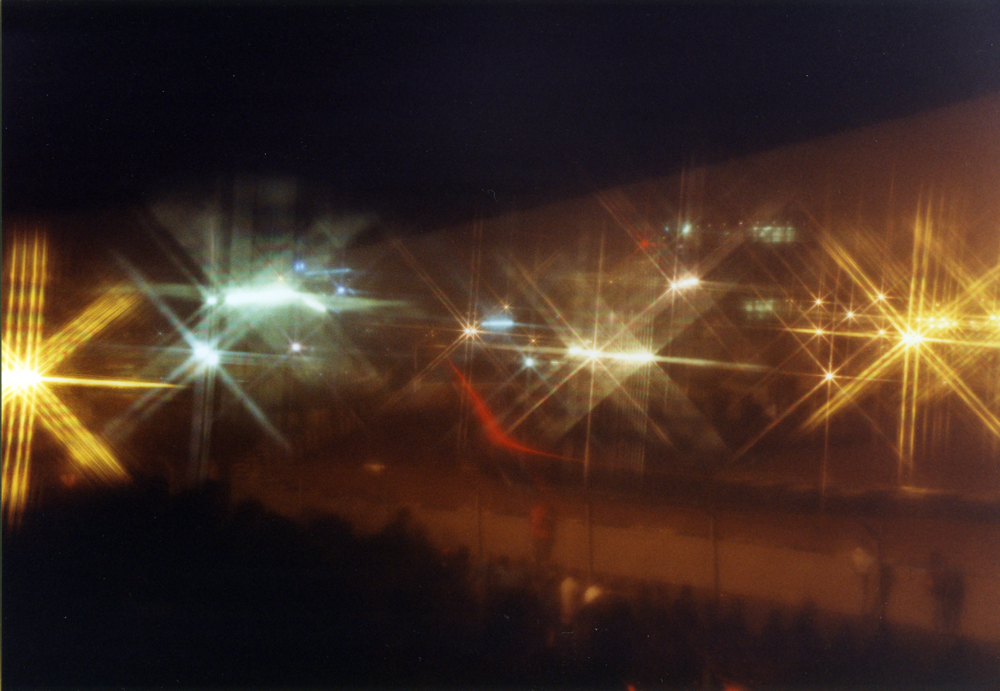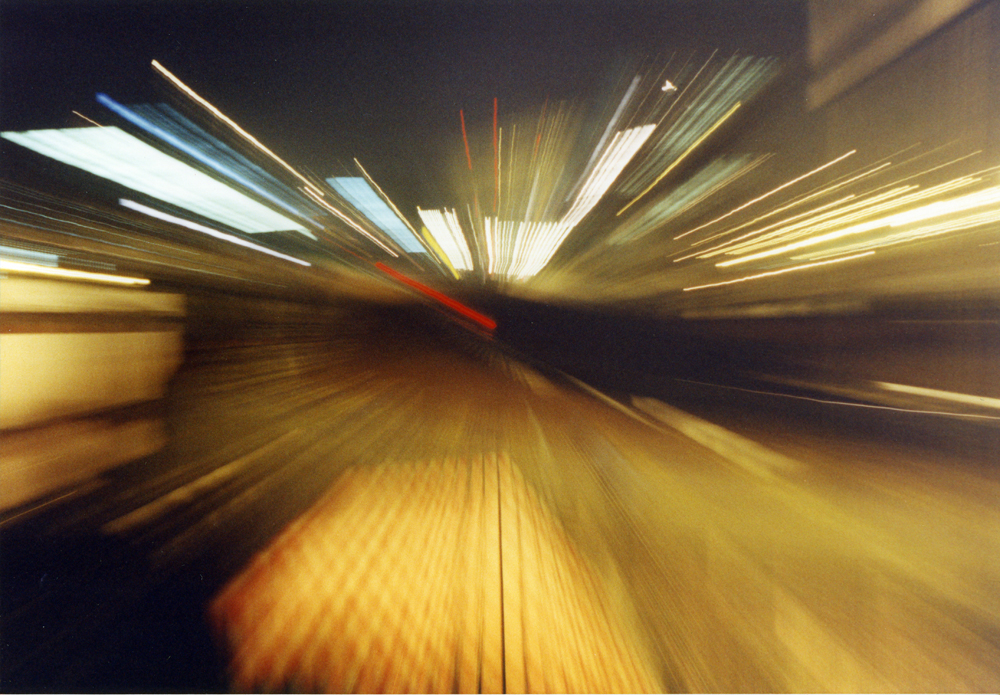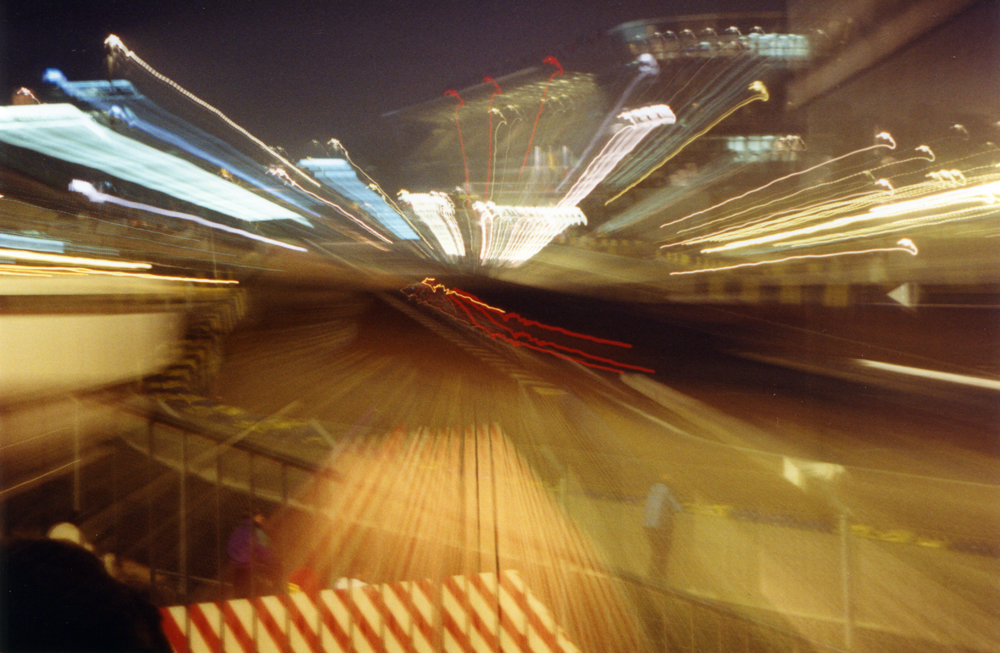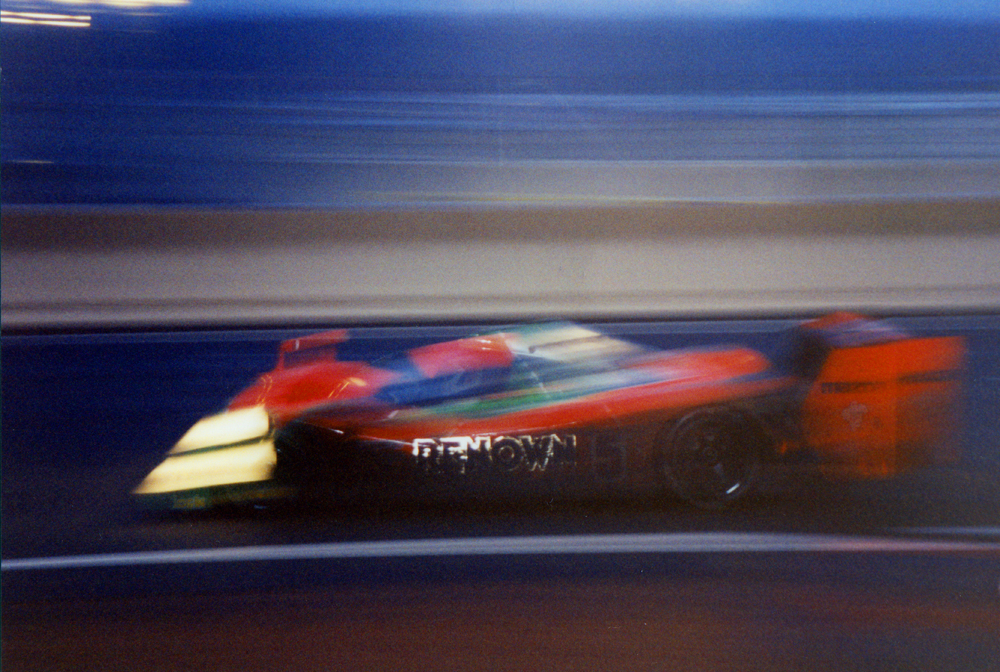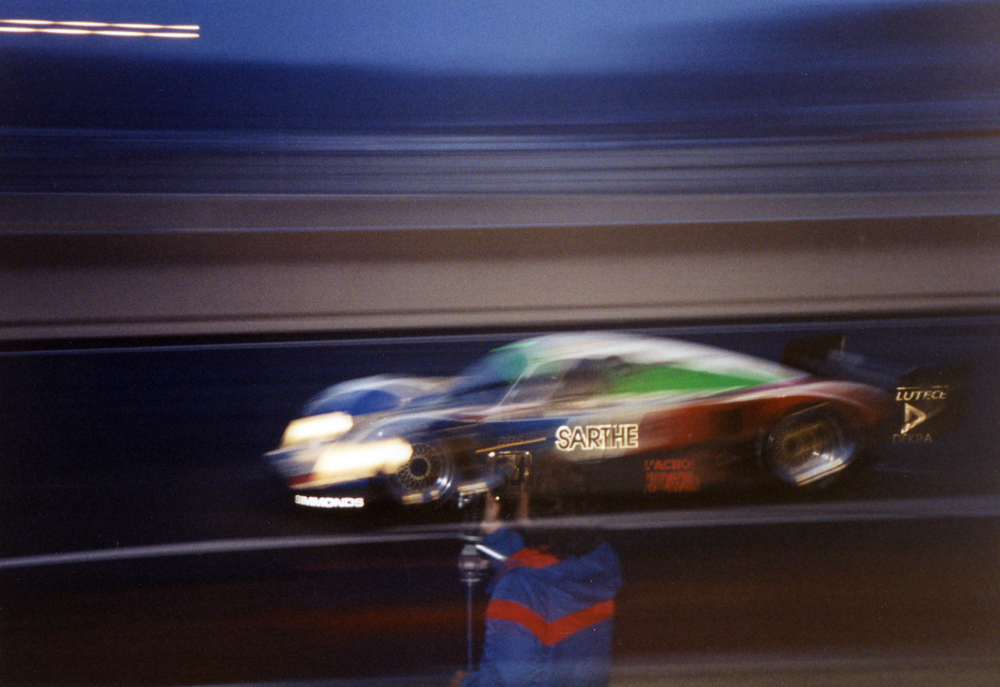 1
01
02
03
04
05
06
07
08