Le Mans 1992 - Ayse's Story
Page 5 - Saturday 20th June - A Murky Start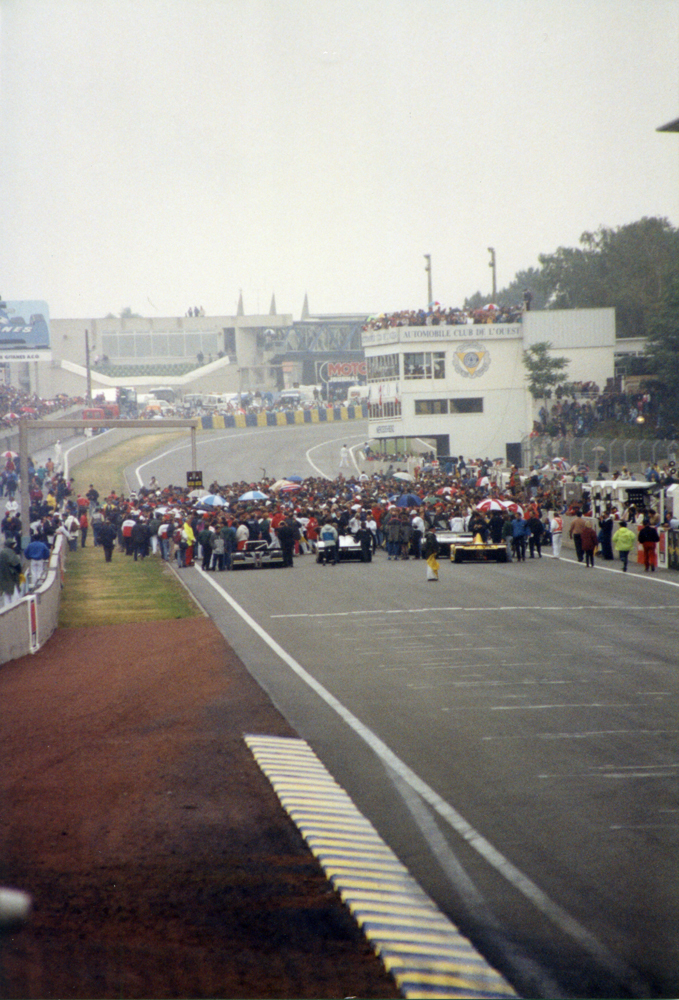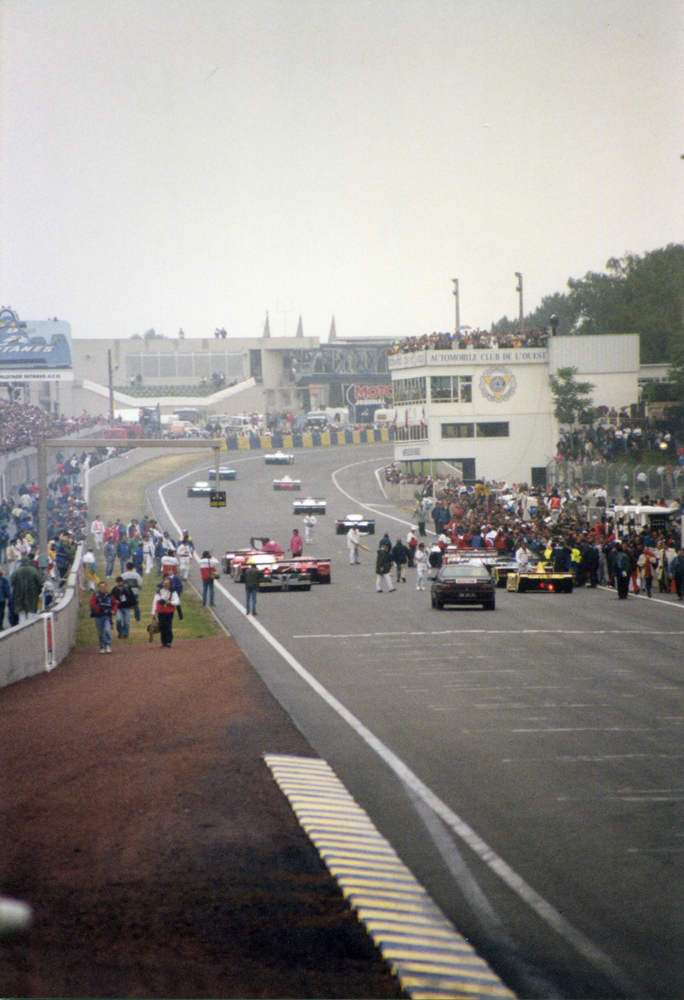 At the conclusion of the pace lap, and with my new EOS 100 at the ready, I fired off a number of shots, capturing the majority of the front-runners through the mist and gloom as they followed the Peugeot pace-car. And then, all of a sudden, the 1992 Vingt-Quatre Heures du Mans was under way, and the two leading Peugeot 905's raced off into the lead, as most had expected. The question remained, how long would these supposedly fragile 3.5 litre cars last? If 1991 was anything to go by, not very long!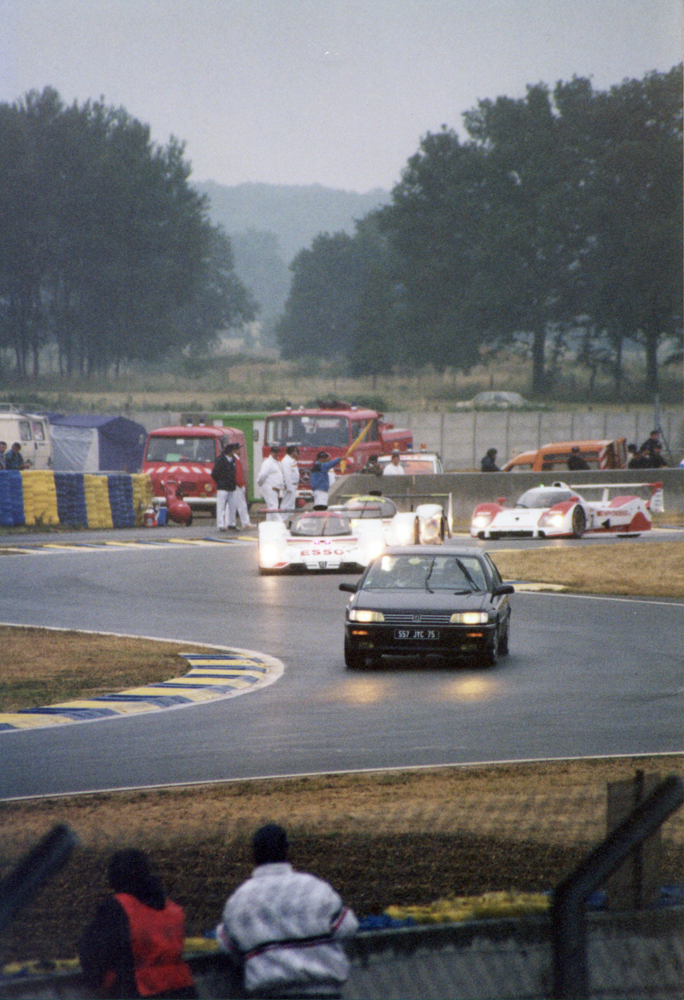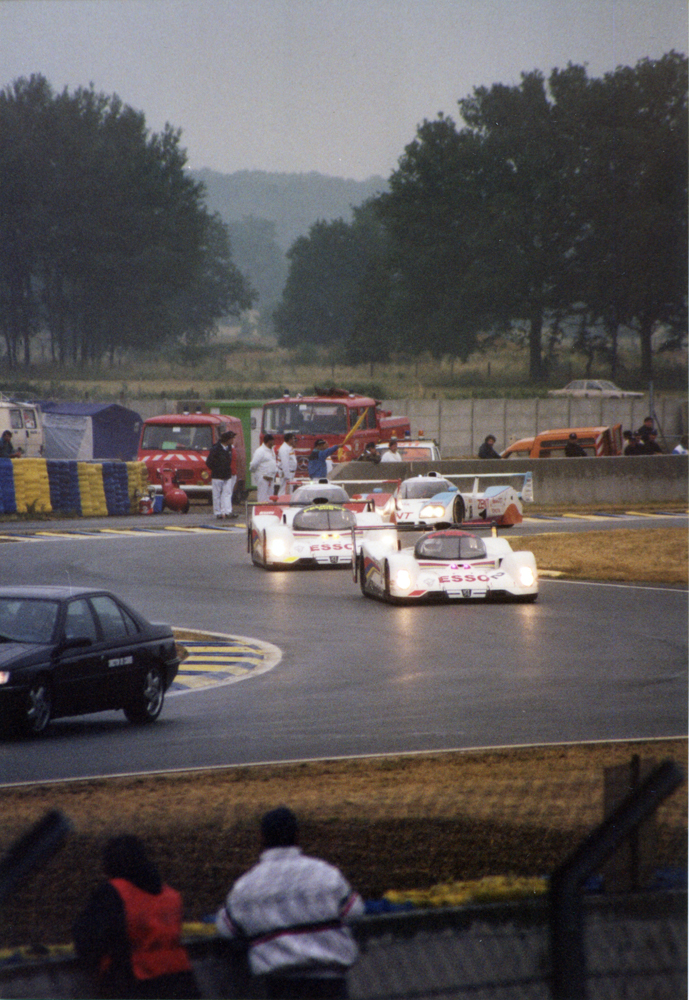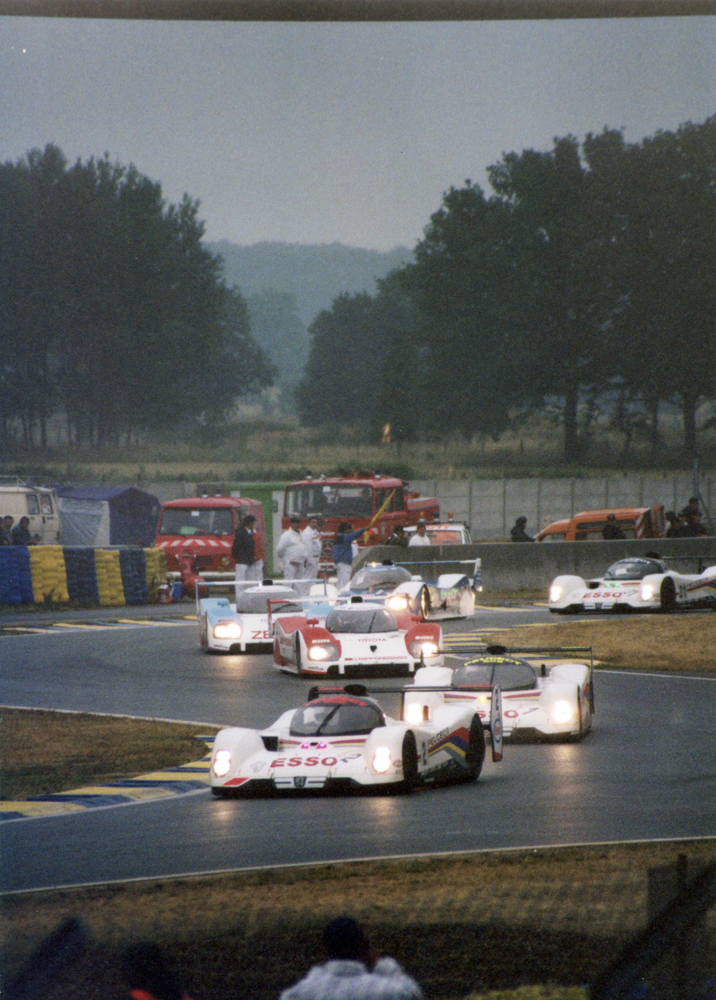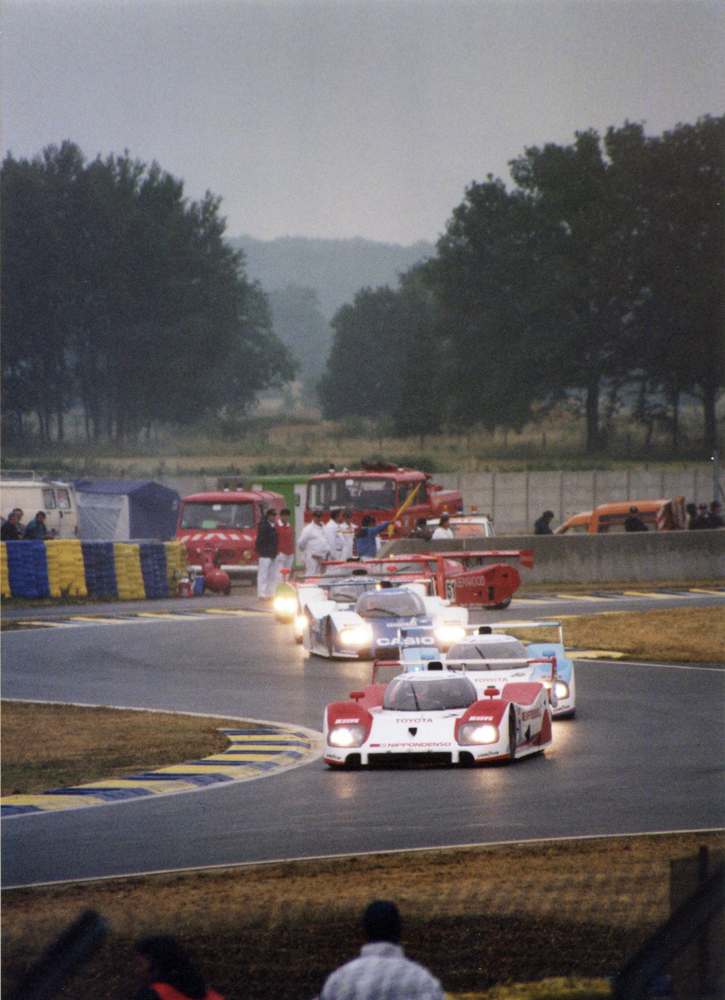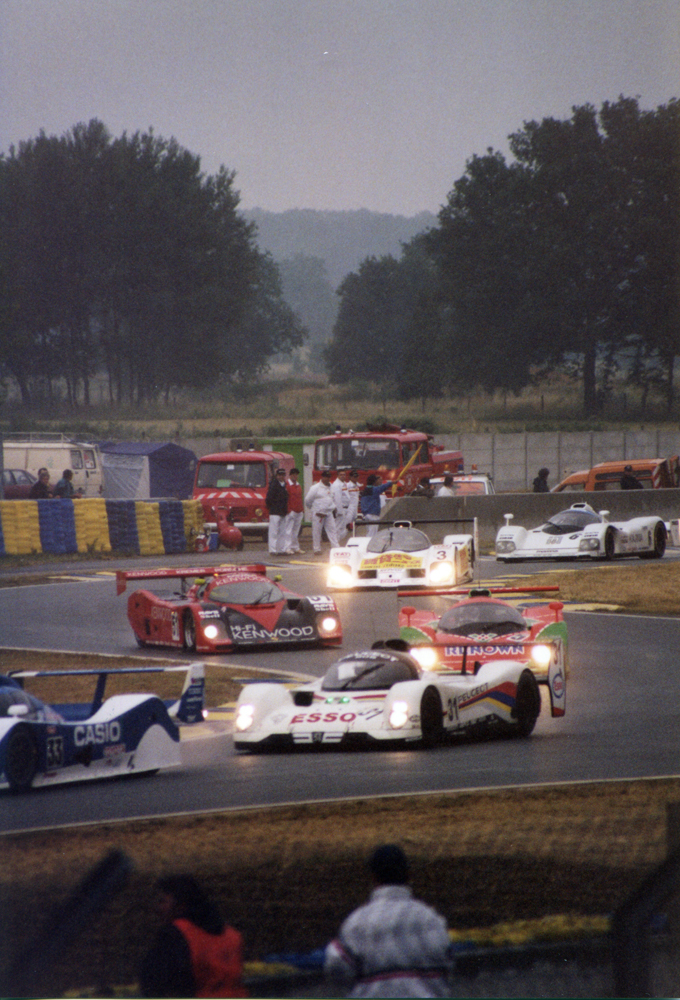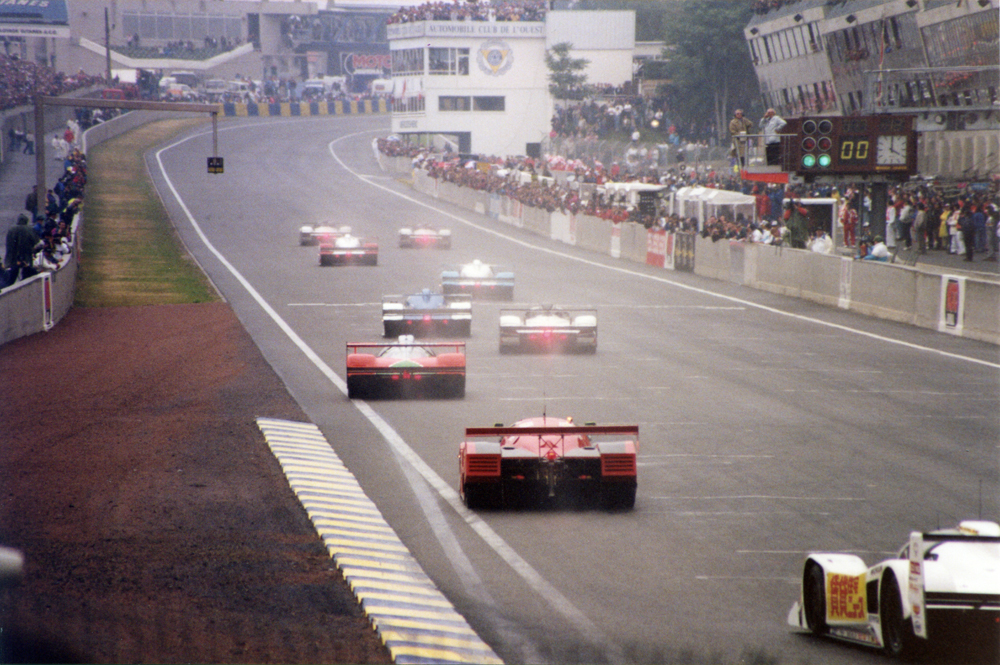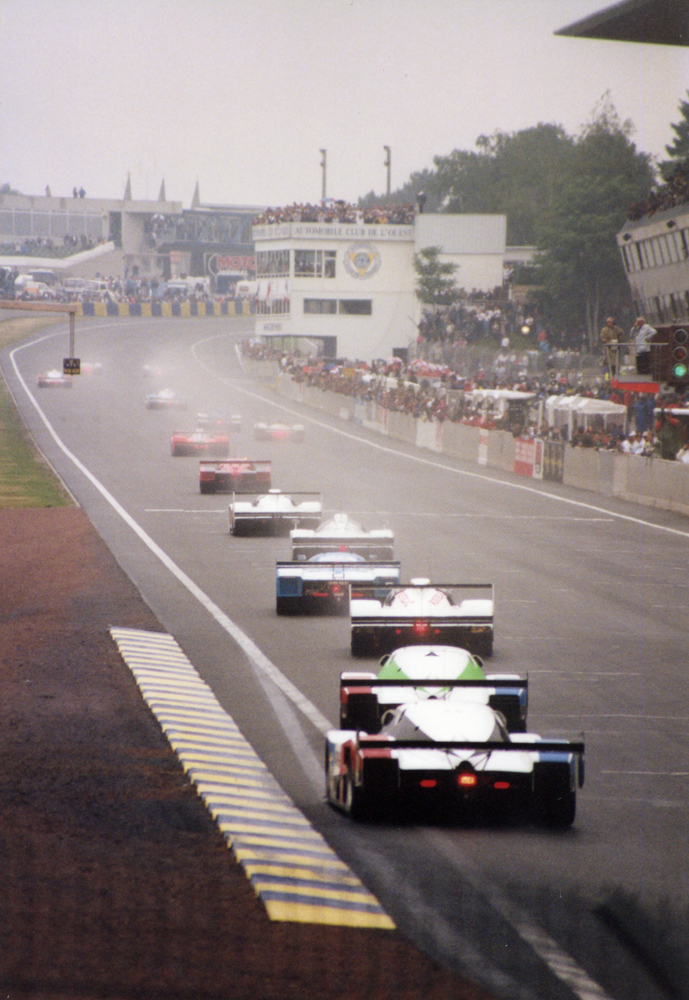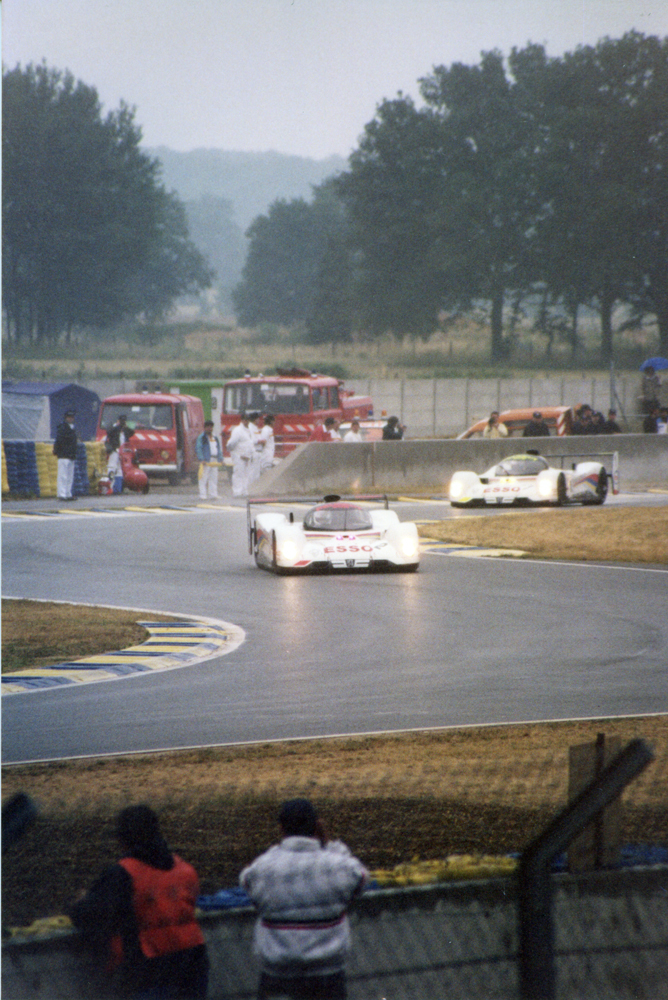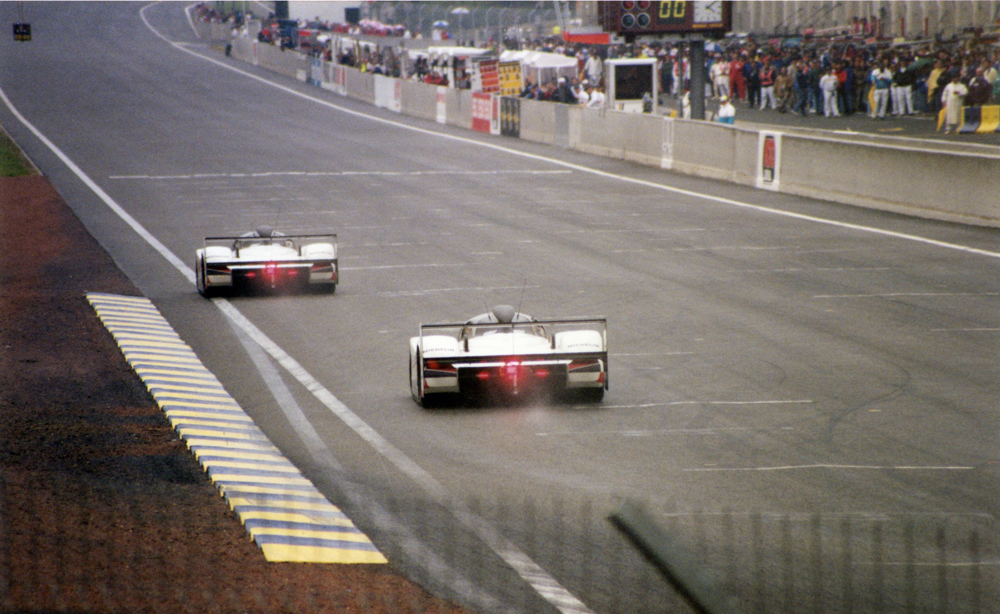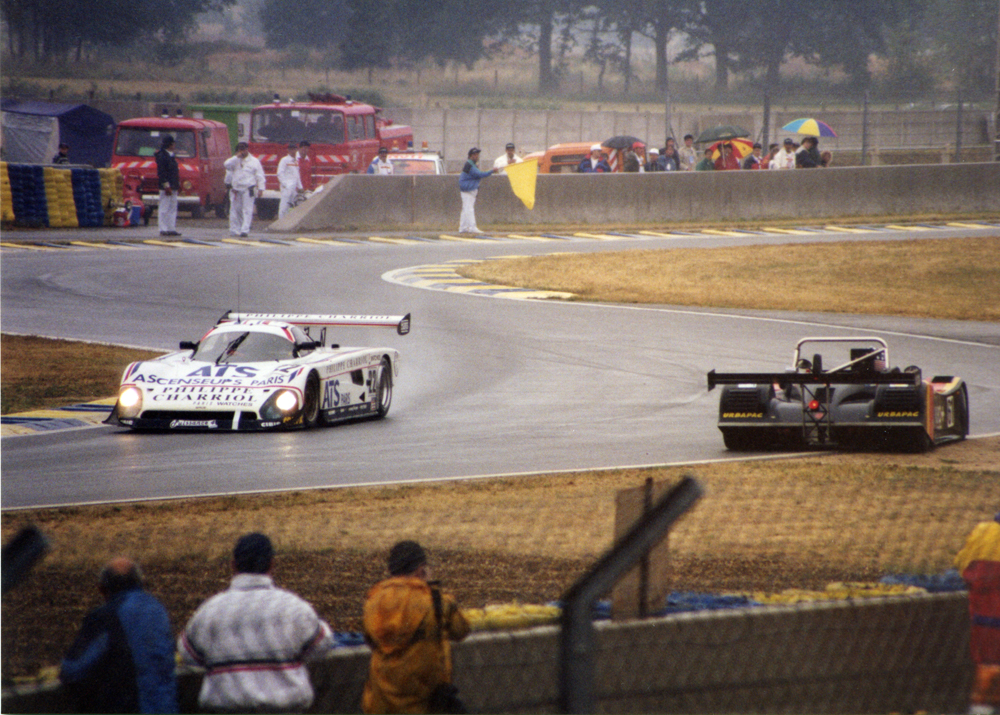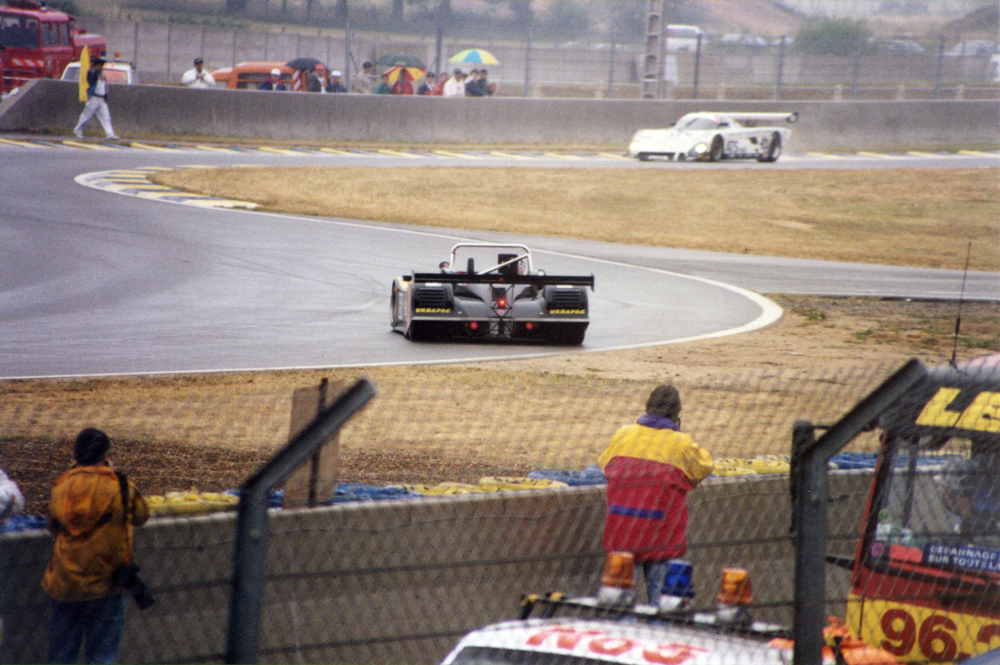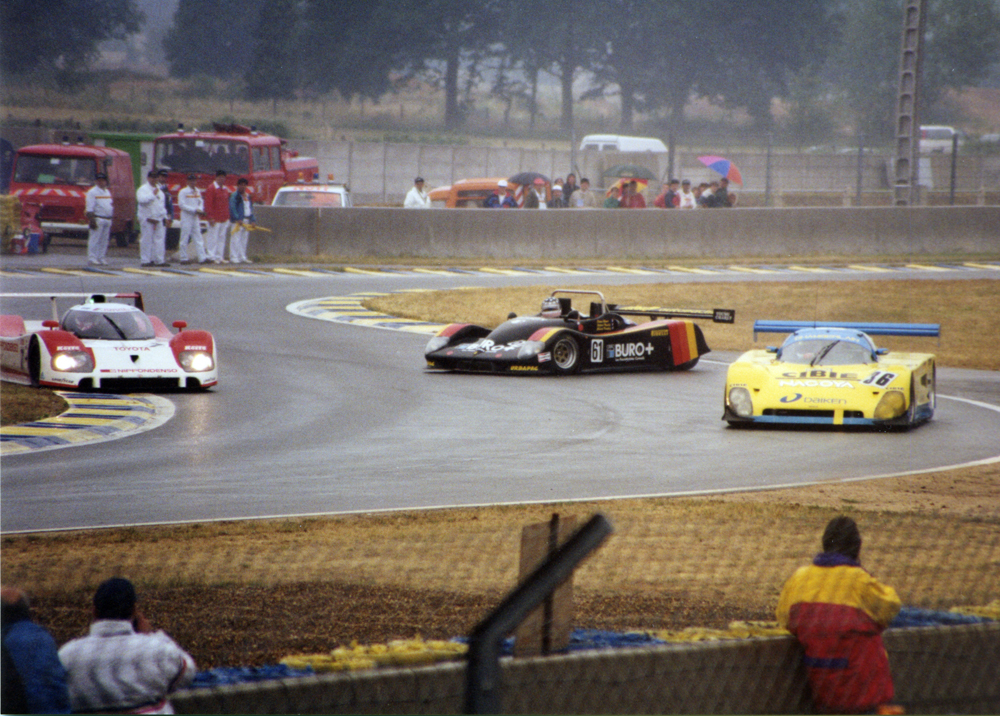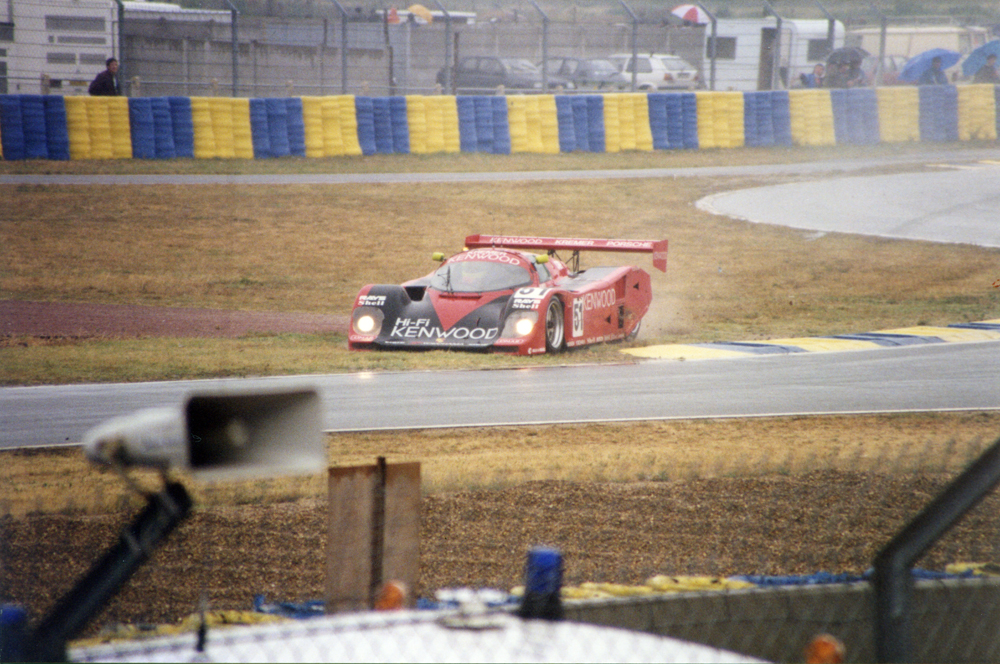 Notwithstanding these fears, the early laps of the race proved to be as exciting as they were encouraging. If it had been thought that the two Peugeots would run away and hide, Volker Weidler in the Mazda MXR01 had different ideas. The winning Mazda team from 1991 was back together again in 1992, and Volker really set about the Peugeots with great determination and supreme skill in the diabolical conditions. His determination was such that Derek Warwick complained to the Mazda management about the manner in which the Peugeots were being harried! To Weidler, the very wet and murky conditions were no great problem, after several years racing in monsoon conditions in Japan, where, when it rains, it really rains! After only twenty minutes, the striking orange and green Mazda (the best looking car in the race in my opinion) was in the lead, and although that lead only lasted for two hours or so, the excitement generated by Volker's efforts was just the antidote we needed to the dreadful weather, and the poor entry for the race.
Alas, the efforts of the BRM team soon faltered, the car suffering gearbox problems after only fifty-eight minutes, which left it and sole driver Wayne Taylor stranded at the Ford Chicane. The car was eventually coaxed back to the pits for another try.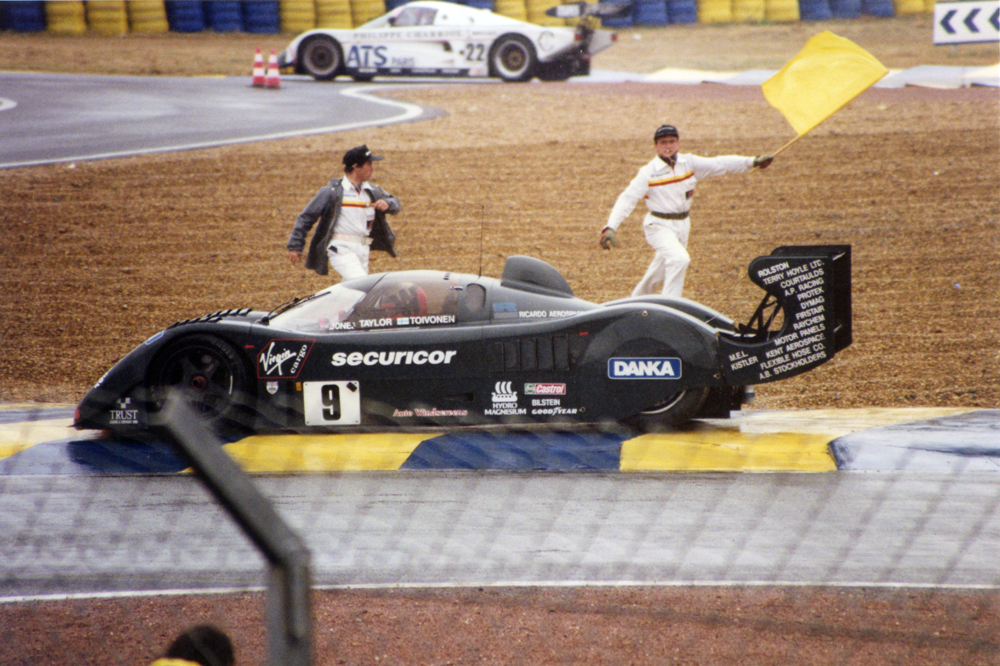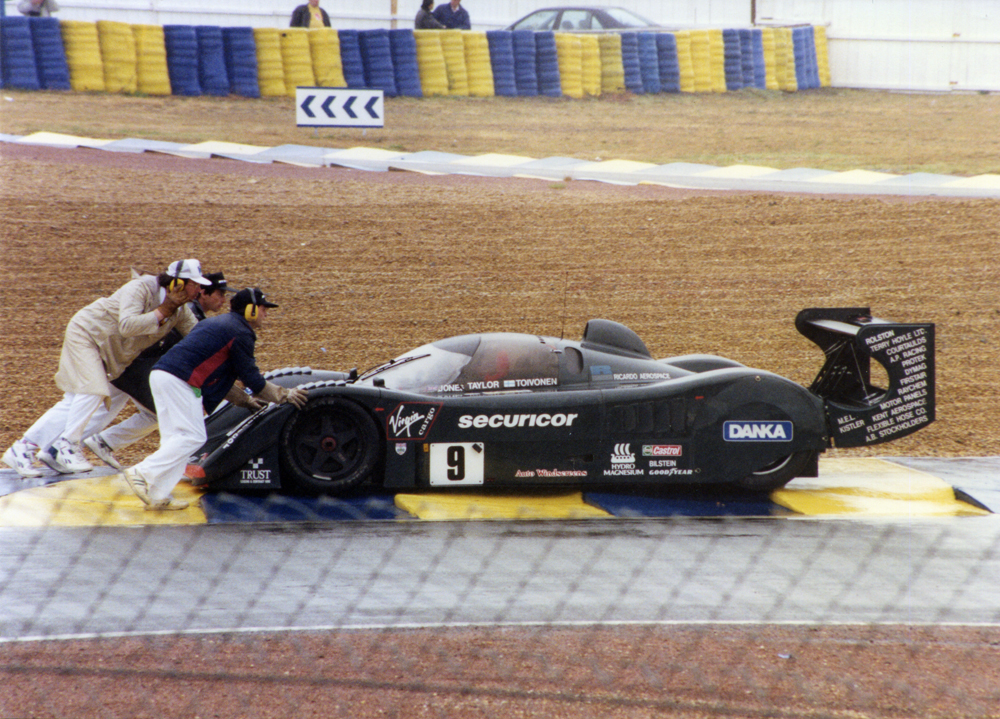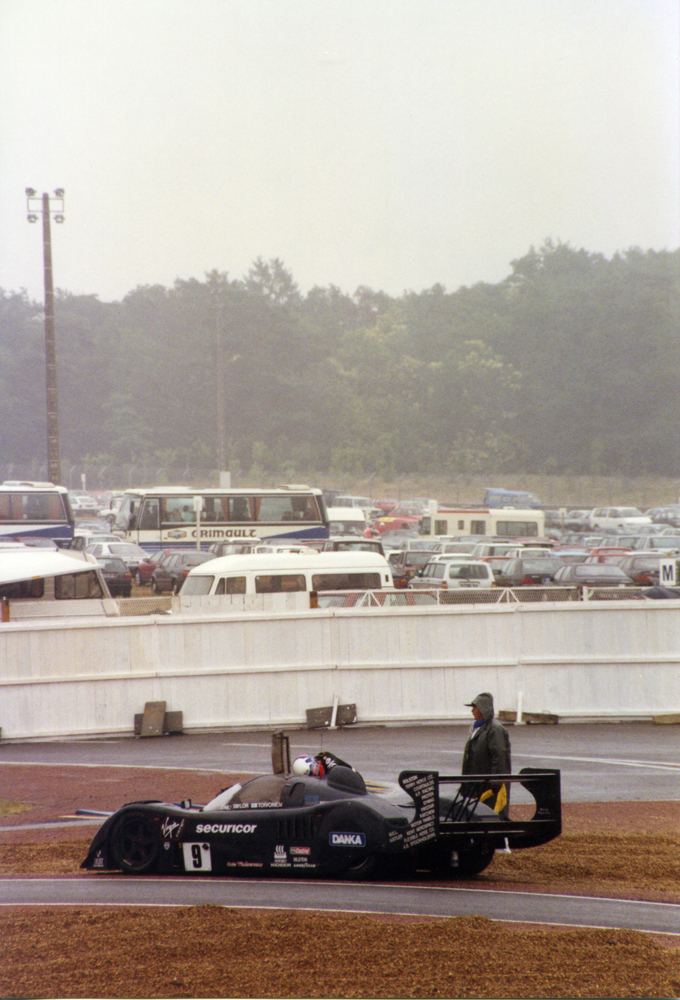 Peter and I were also in a good spot to obtain pictures of the Lees Toyota (7) and the Ferte Peugeot (31), which had a very sizeable coming-together at the beginning of the Mulsanne Straight, just after 5.30 p.m. The Peugeot would lose over three quarters of an hour and the Toyota a full hour being put together again back in the pits.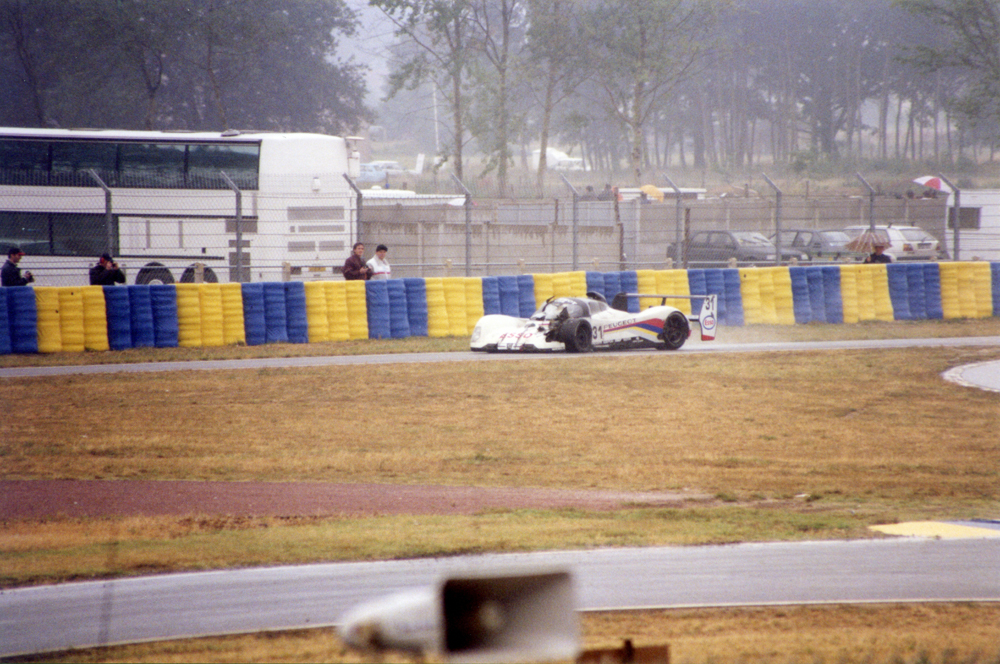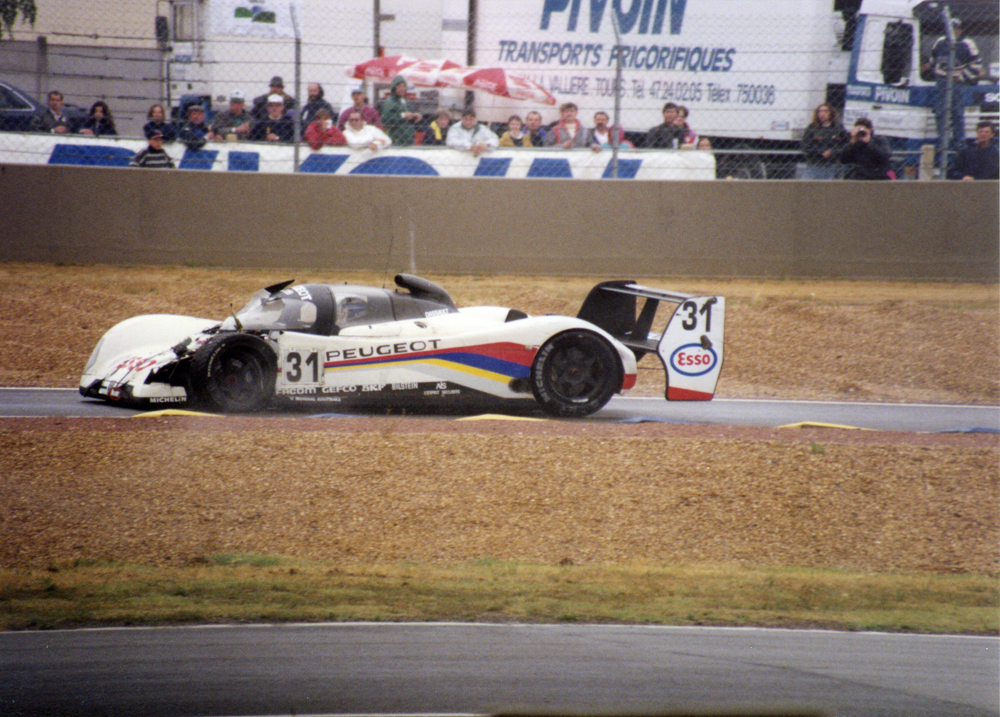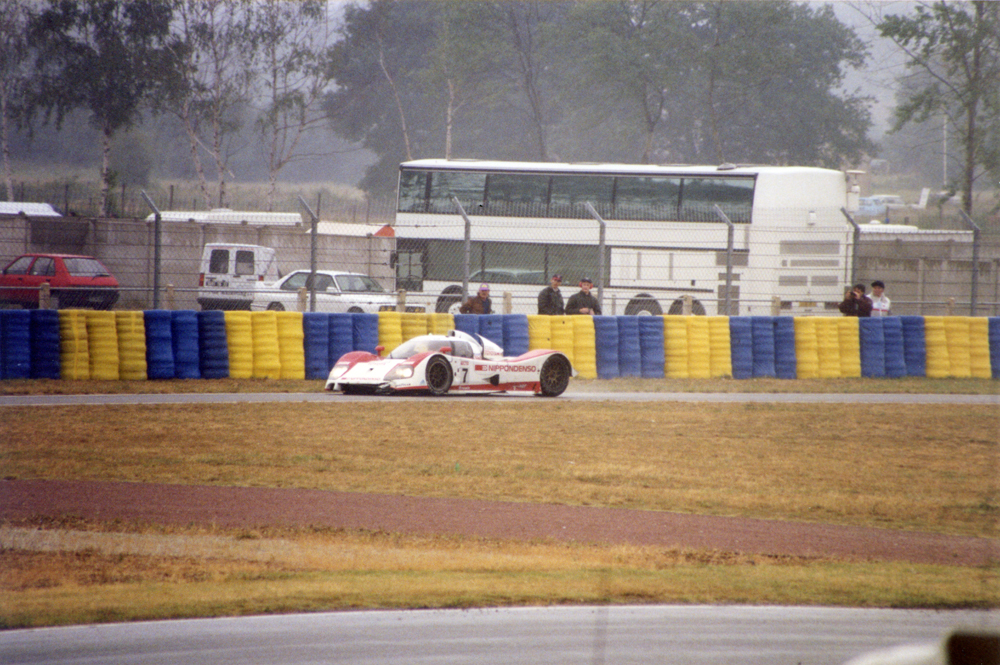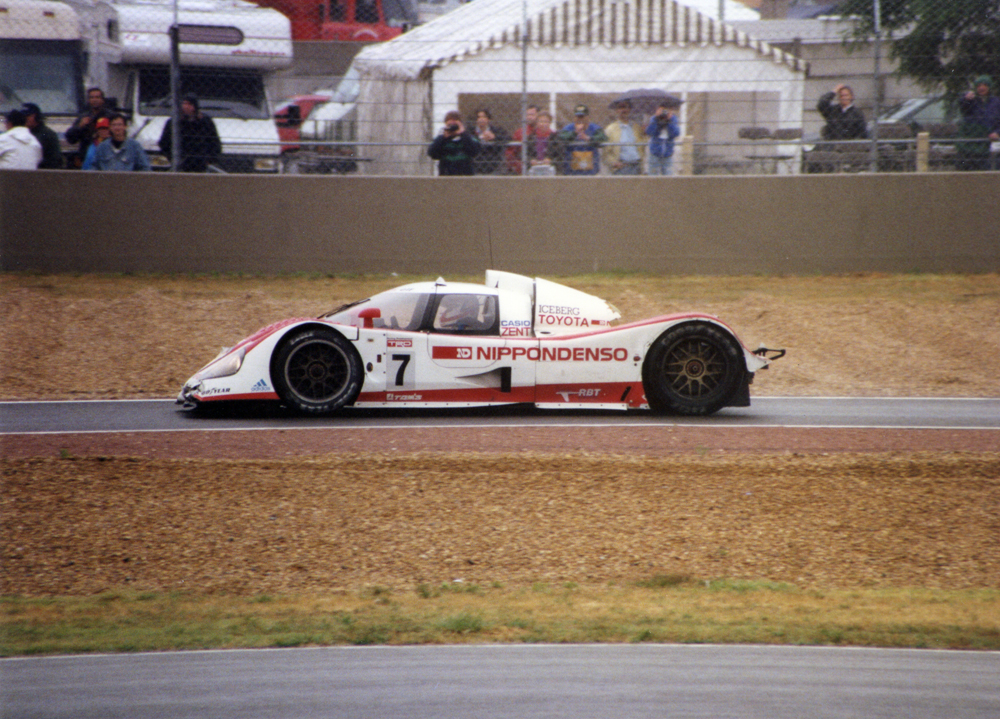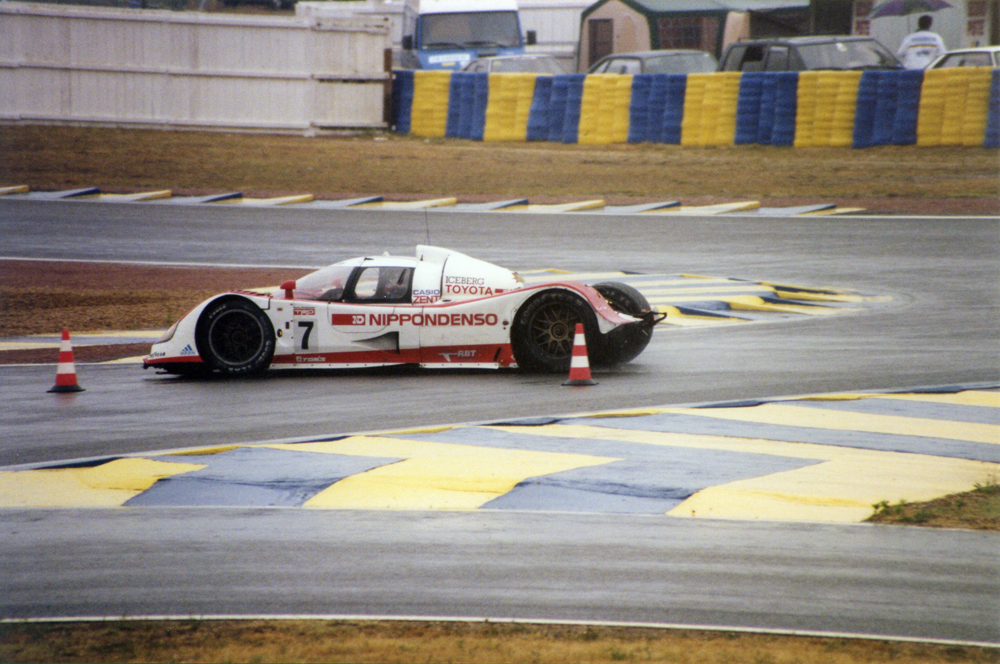 Quite a bit of drama then in the first couple of hours of the race! Shortly afterwards, Peter and I decided it was time to brave the elements, the rain having reduced to little more than a light drizzle, and we wandered up to the Dunlop Chicane, having checked out the various stalls and shops on the way. At the famous Dunlop Bridge, we marvelled at the sight of the complete idiots who were paying for the privilege of bungee-jumping, right by the side of the track! No, I didn't have a go!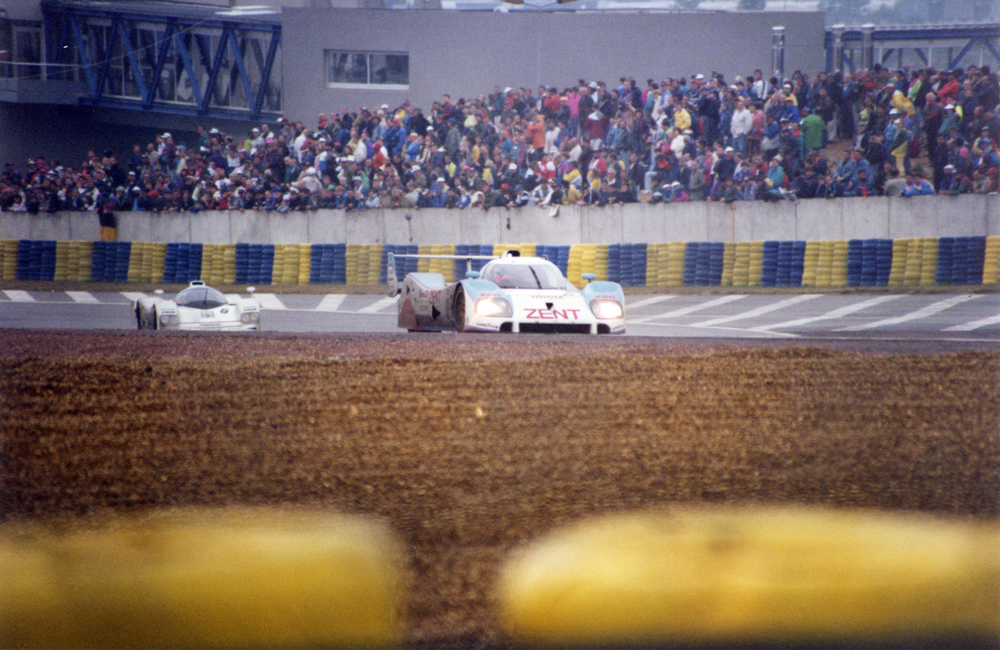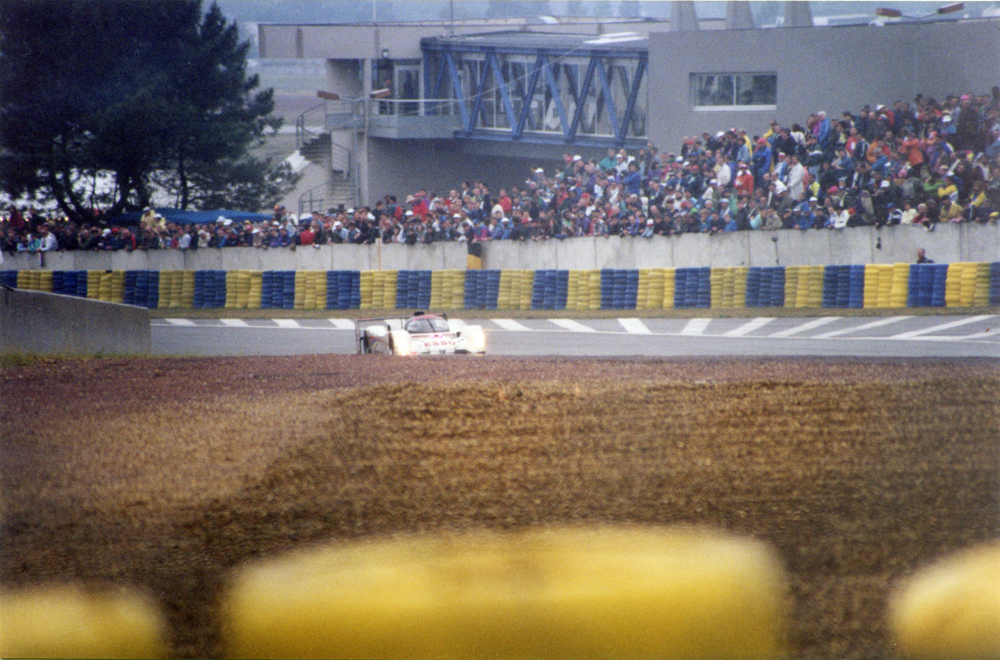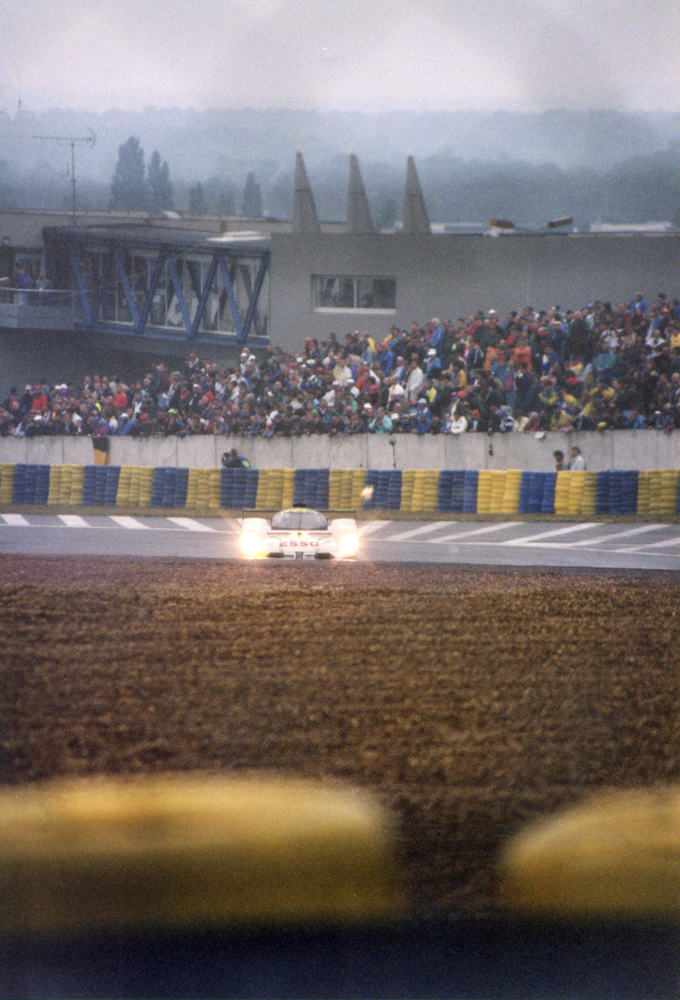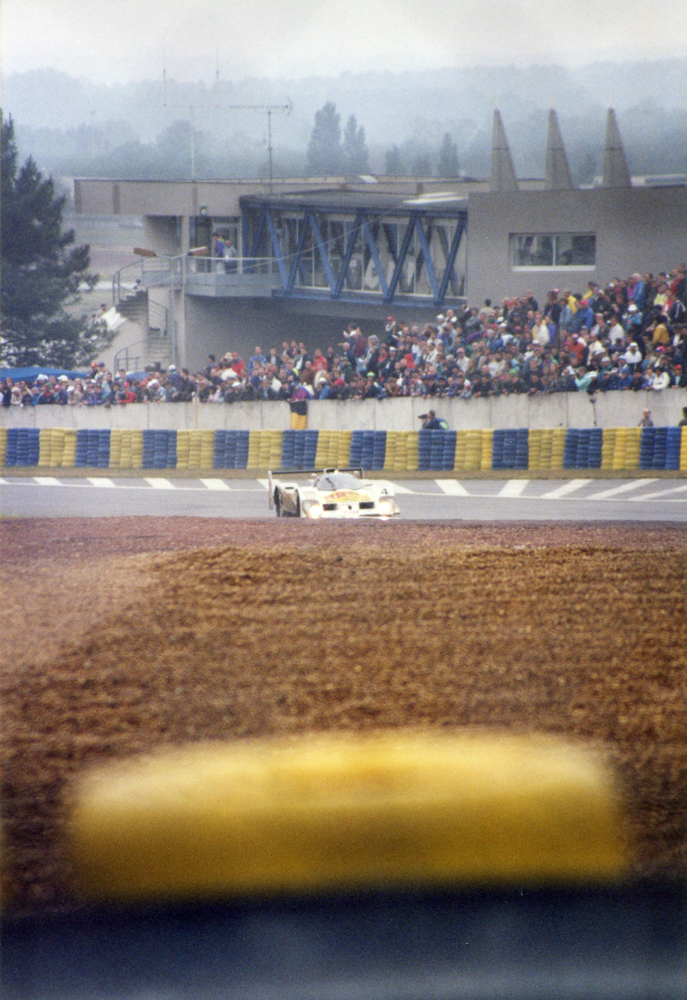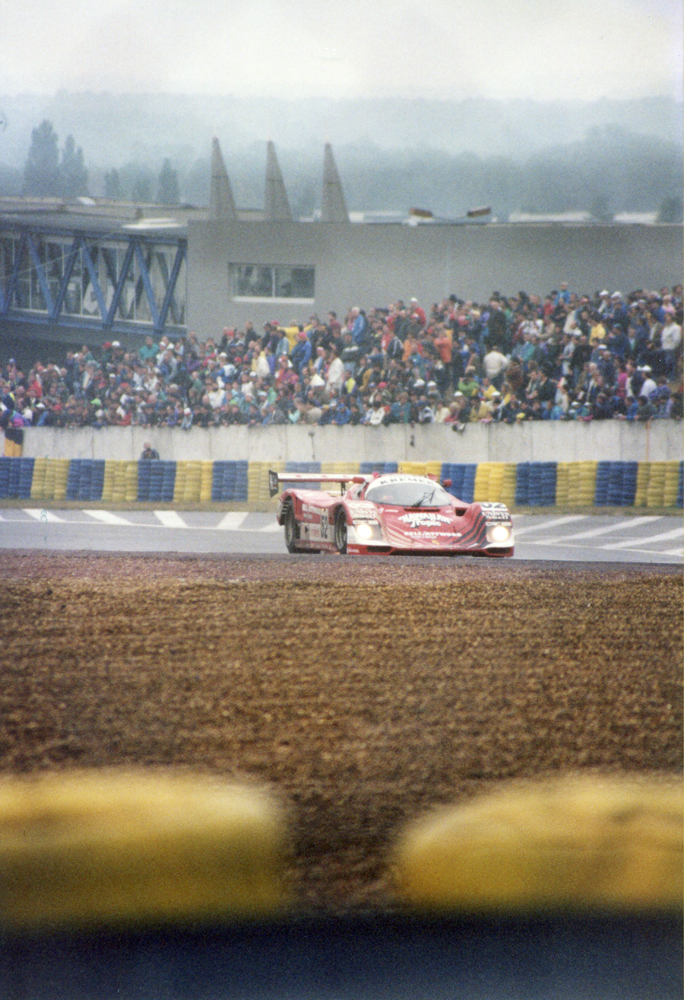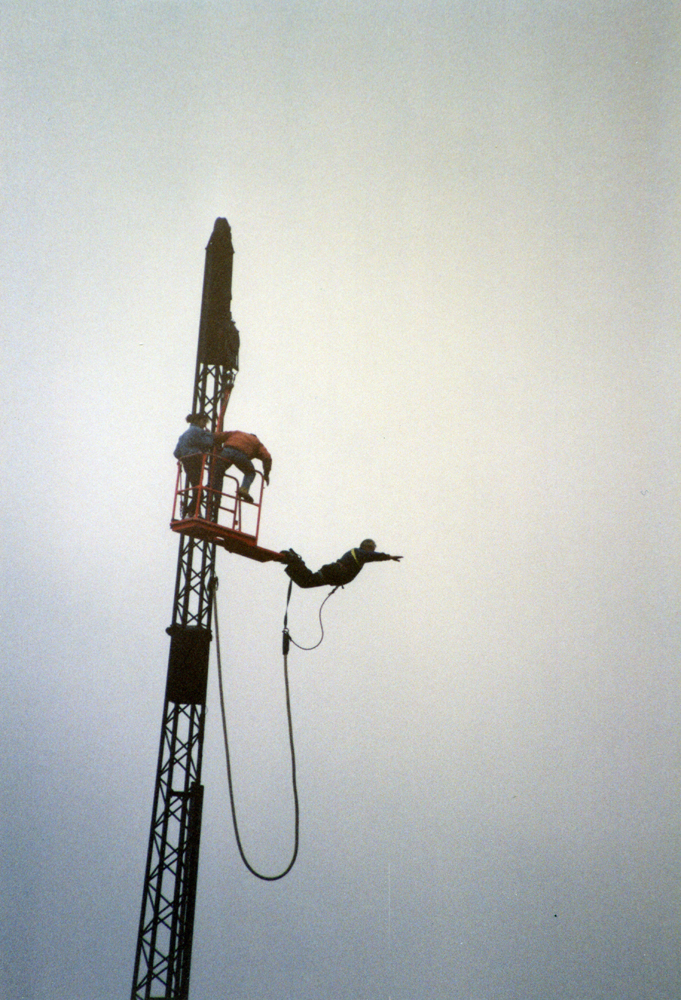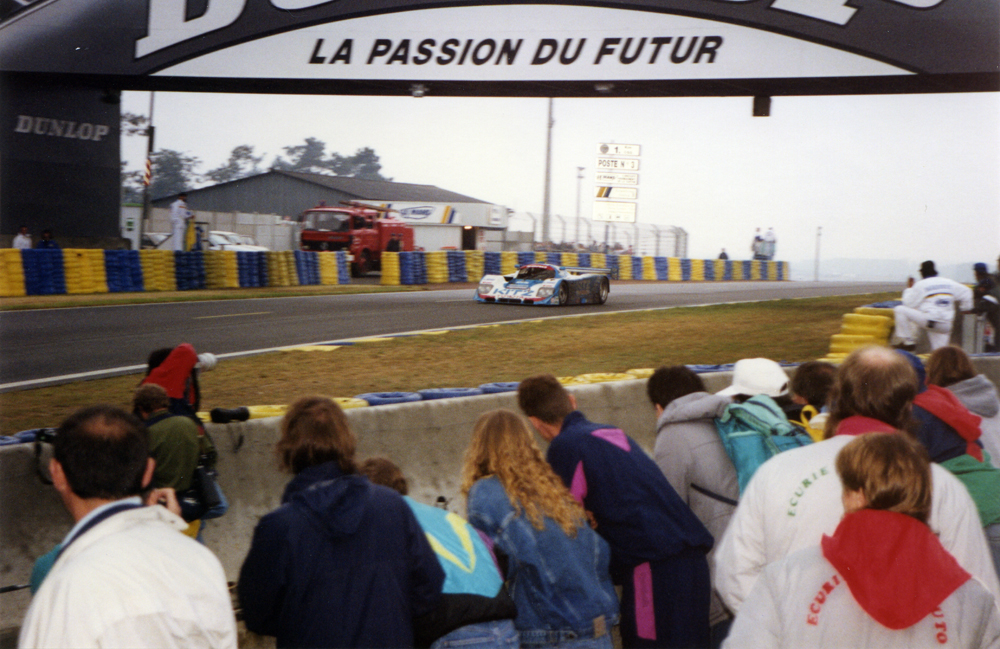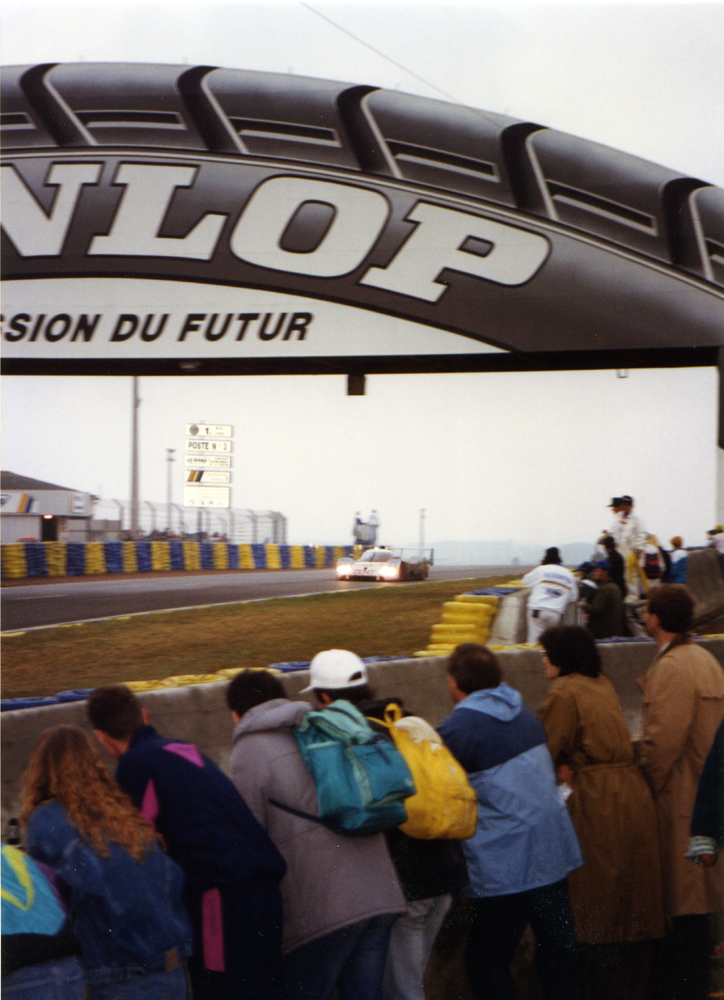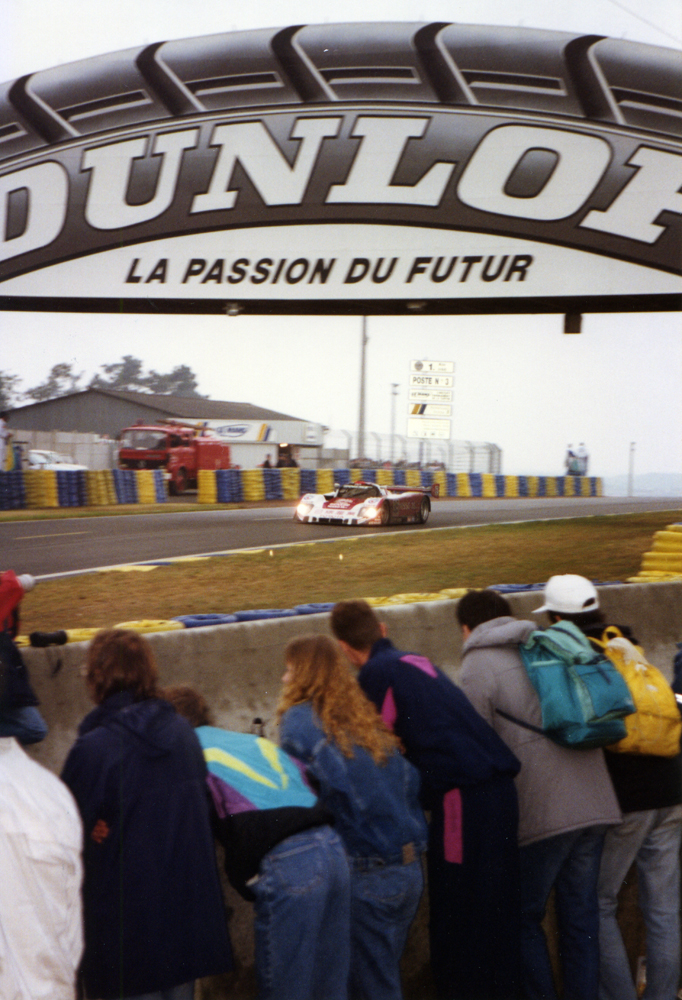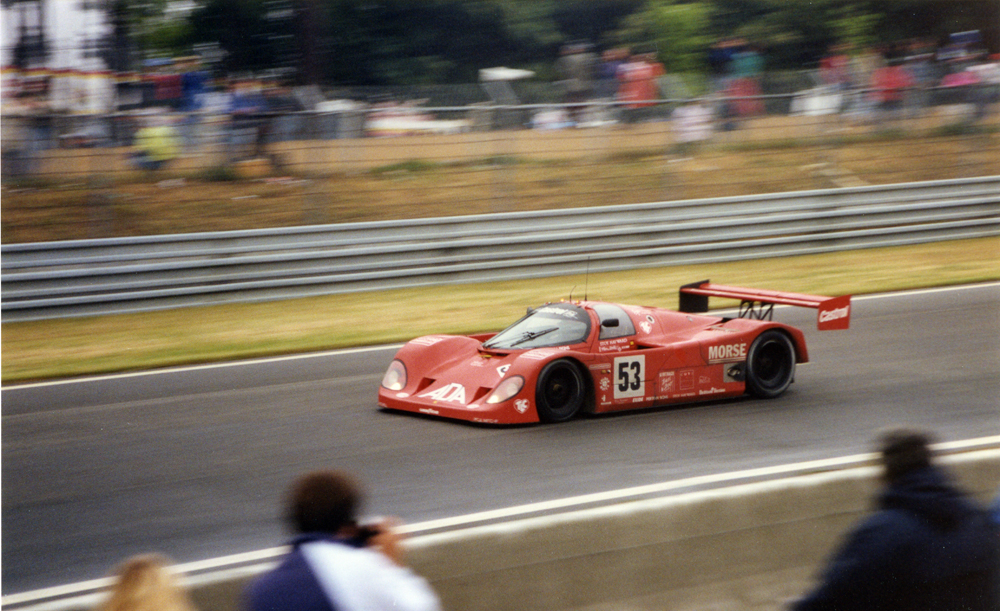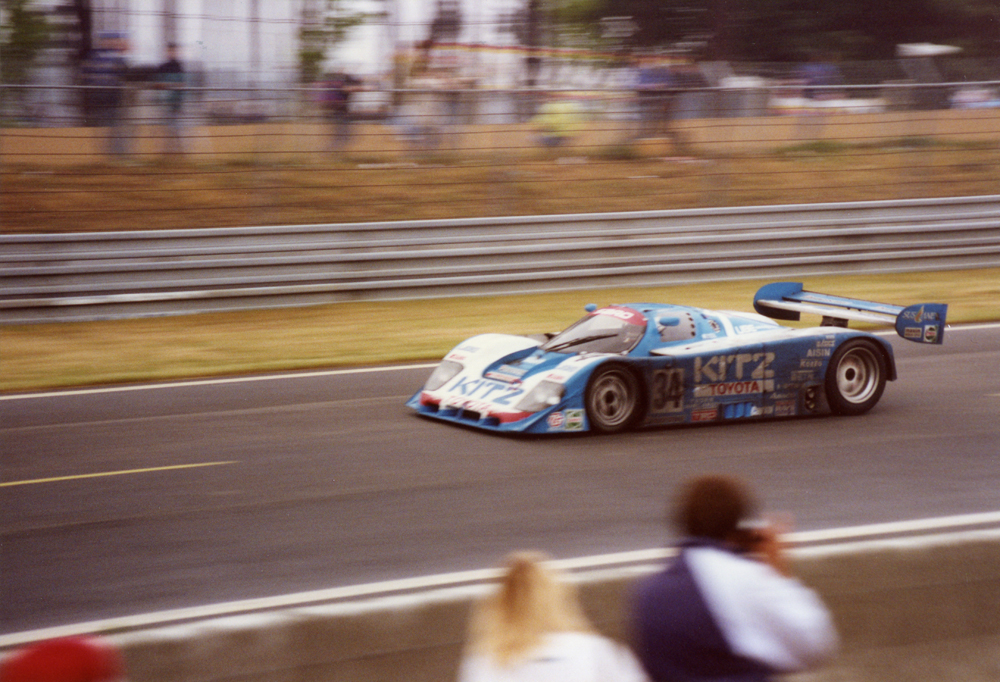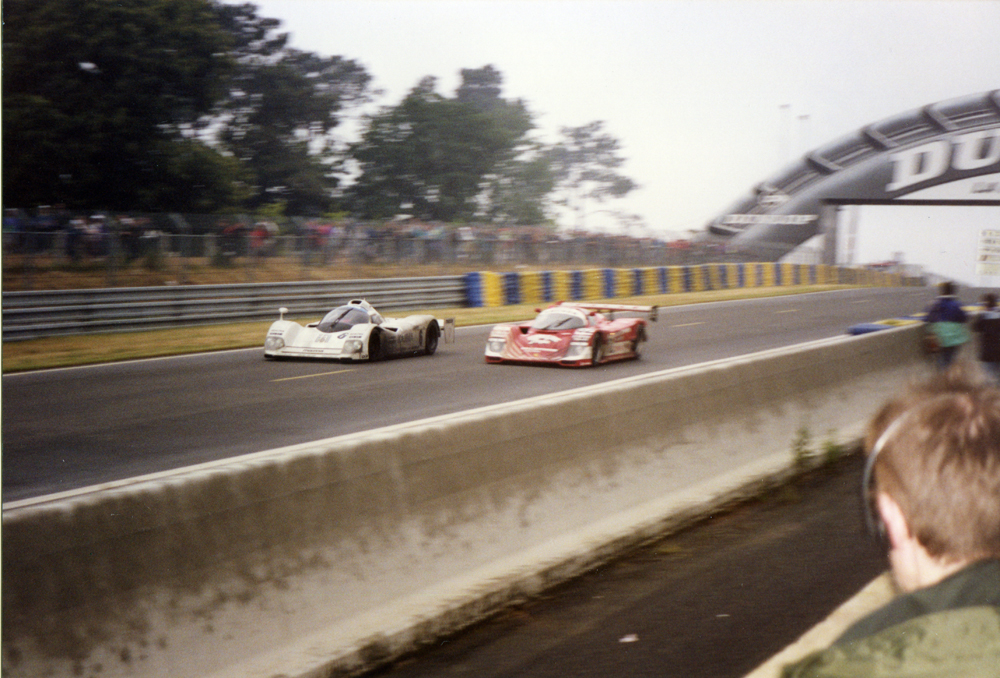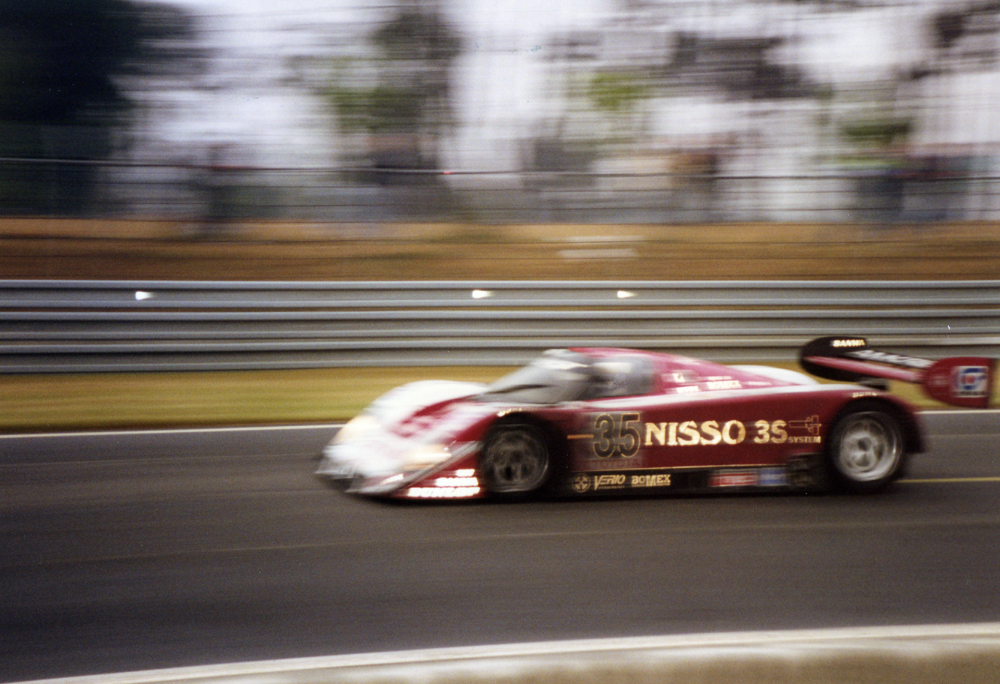 1
01
02
03
04
05
06
07
08