Le Mans 2020 - Ayse's Story
Page 2 - The 'Saving Grace'
I can't remember now if I mentioned it at all during the 2019 story (and I'm too indolent to go back and look...) but my son Toby who came to Le Mans with us in both 2017 and 2018, had been doing some motor sport work, primarily working on McLarens. In 2019 he was on the crew of Balfe Motorsport in the British GT Championship and I was lucky enough to spend a couple of days at Brands Hatch (my first visit there for many years) in August where James F joined me for a very enjoyable raceday.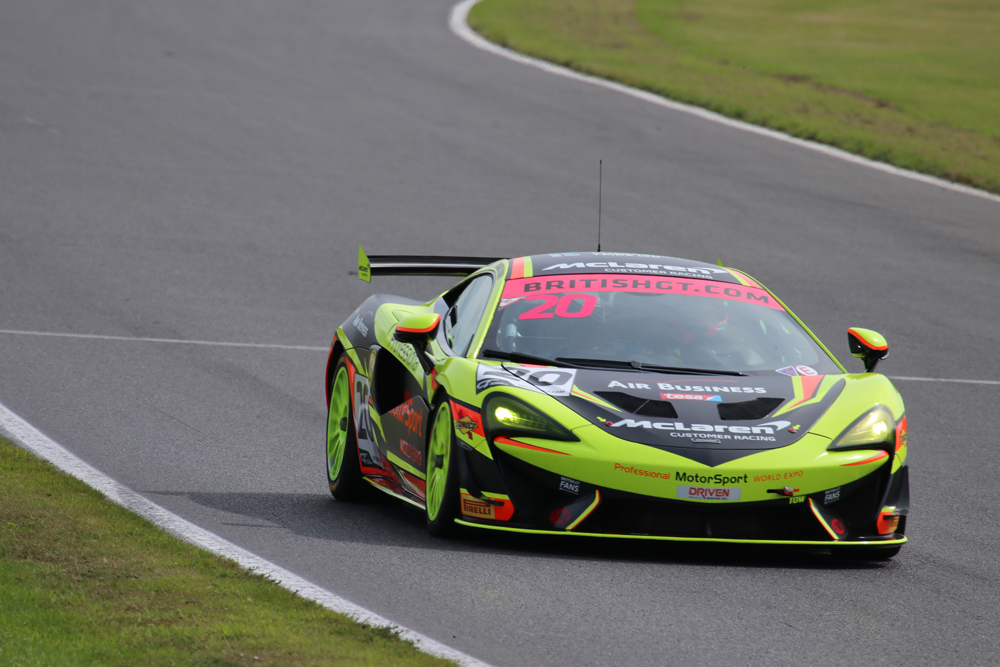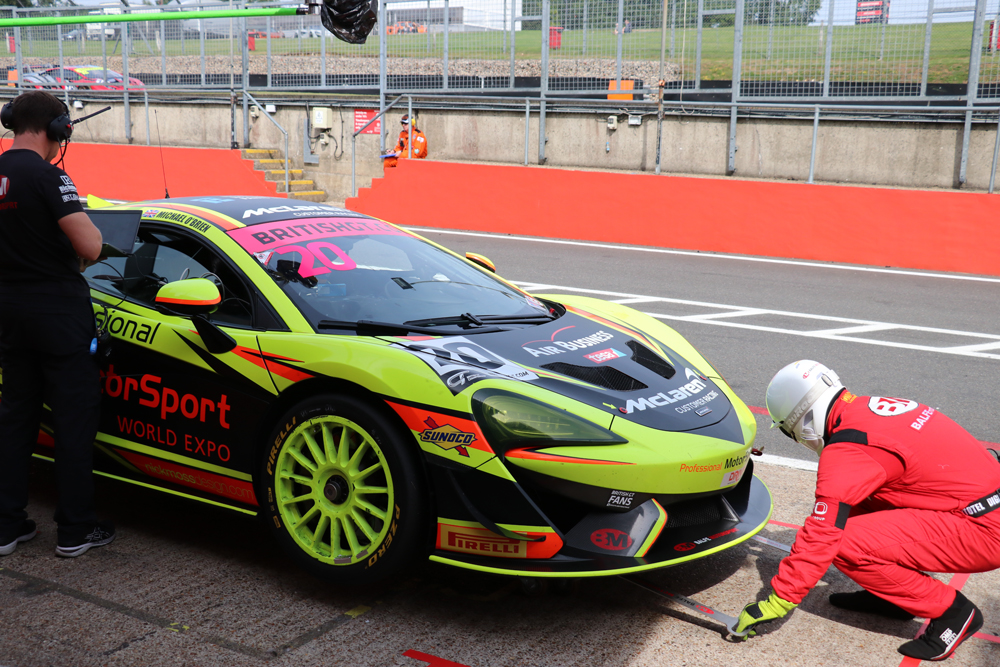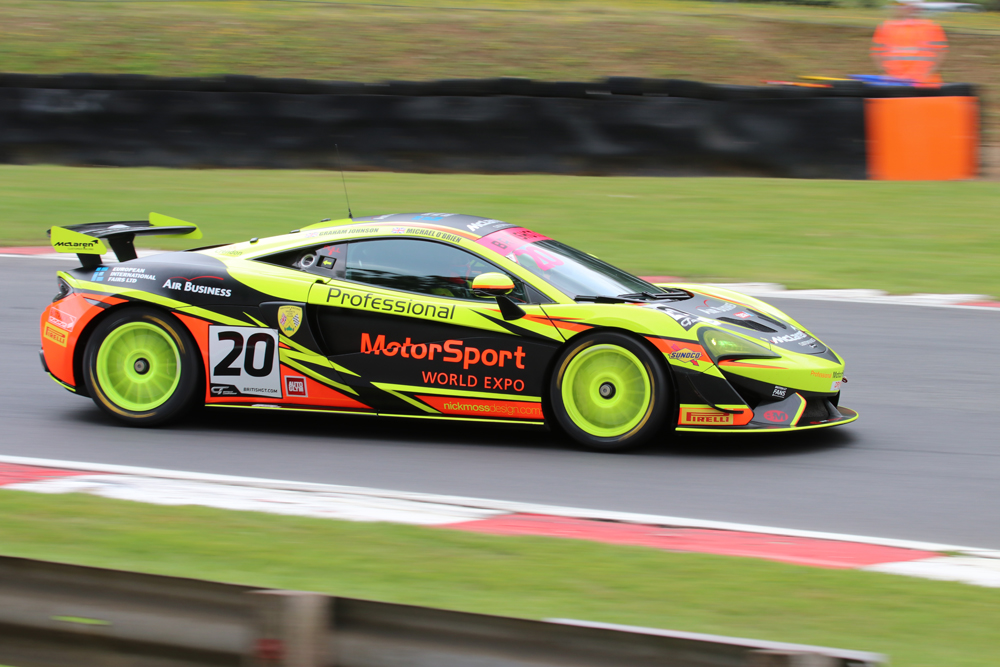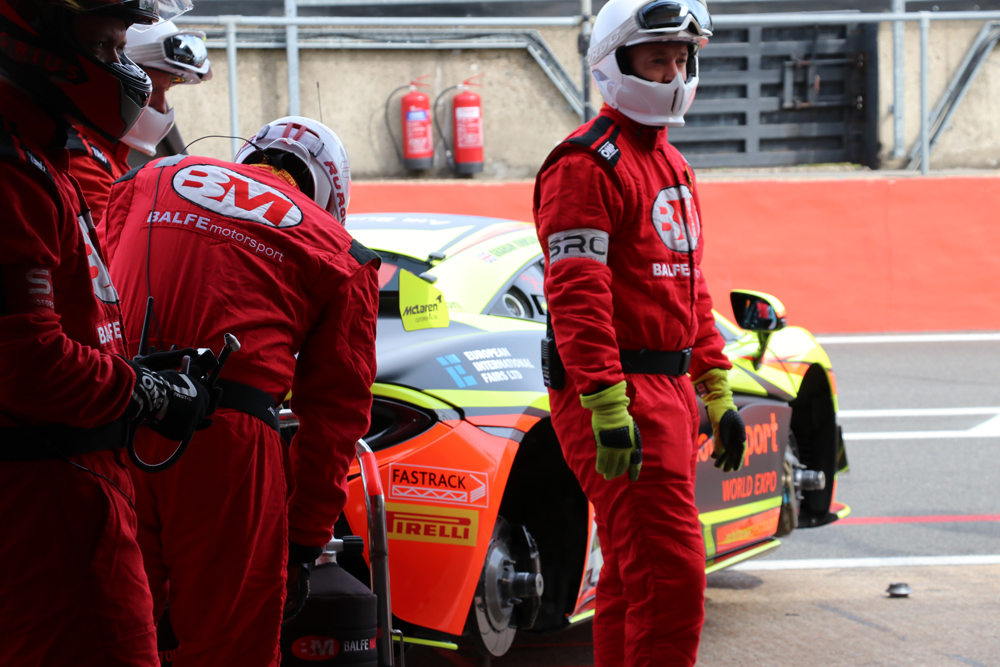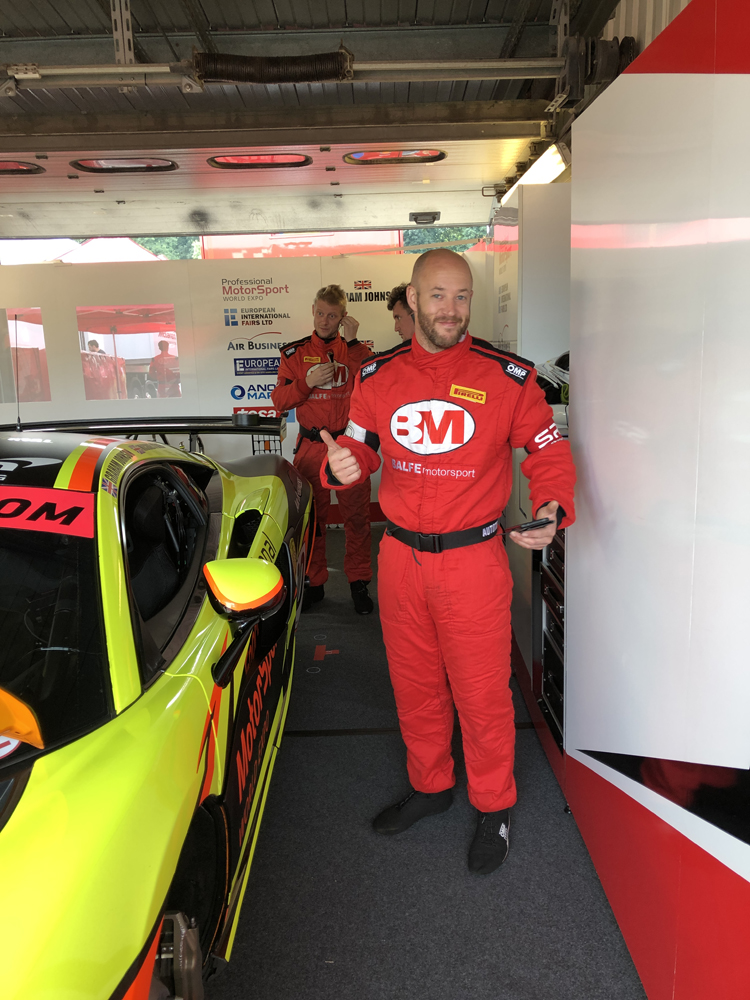 He was keen to progress though and in June he was asked if he wanted to work in the Michelin Le Mans Cup for Nielsen Racing who had been pretty successful in LMP3 in both 2018 and 2019. He would be working on the Grainmarket Racing car, being run by Nielsen. The bonus was that if it worked out he would be at Le Mans in September for the Road to Le Mans event. Toby also signed up for 59 Racing running a McLaren in the GT World Challenge but that fizzled out after one rather inauspicious round. The Grainmarket car didn't exactly set the track alight, but Toby took part in the first race at Paul Ricard, then at Spa and then back to Ricard for the day/night trace there at the end of August. It wasn't until I checked the entry list for Le Mans in early July that I realised that Nielsen had an entry in LMP2 for the main event and I joked with Toby about him getting a 'transfer' to the main race...
As time went on, it looked as though Toby would be working on one of the LMP3 cars in the RTLM event. There were then whispers of possibilities as far as a P2 car was concerned in the main event. The late acceptance of the G Drive Racing by Algarve car brought with it the possibility that he might work on that car. Nielsen had a connection with Algarve Pro in that their LMP2 car was supplied by Algarve Pro and had previously been run by them in the ELMS. That came to nought but shortly afterwards, it was confirmed that he would be on the Nielsen team with their #24 car, run for Tony Wells, Alex Kapadia and Garrett Grist. It was great news of course, great for Toby to be able to experience working at the 24 Hours and also for me in having a team and car to support for the race. It's always good to have something to cheer for....
So Toby travelled out on Tuesday 15th September, having previously told me about the 'insanely tight' Covid rules for Le Mans. He then spent several days teasing me with photos from the circuit and even a short video of him driving on the Mulsanne!
In June, on the original race dates, the ACO held the first ever 'Virtual Le Mans' with racing drivers and simracing drivers mixing in large numbers for the first time to take part. I didn't expect much of it, but ended up watching about 15 hours of it and to my surprise, really enjoying it. I suppose being a sometime simracer myself (and indeed the 2004 Ten Tenths GPL Friendly Racing League champion!), I could perhaps see more in it than some. Yes, there were plenty of glitches causing the race to be stopped and restarted but overall it was a surprisingly enjoyable experience and the race had a very exciting and close finish, with the irony of a win for Rebellion, the team we had all supported for so long....
Le Mans week soon arrived. James F, Tony and Allon had decided to hire a room in a hotel in Buckingham for a get-together to watch the race. I decided not to join in. It was a decision that I later regretted, however when I made it, my morale was pretty rock bottom as a result of not being able to be at Le Mans. Yes, I would watch it - probably all of it - but I didn't expect to enjoy it and I massively resented the fact that I was being forced to watch it on the TV. James and Lauren would watch the race here at home and I settled into as much of my usual routine as was possible, watching all of the practice and qualifying sessions, courtesy of a Eurosport subscription which gave me full coverage with no adverts to which I was able to add the streamed Radio Le Mans commentary.
1
01
02
03
04
05