LATEST NEWS
18.06.14 - Oh well, so that's that again, for another year! I've dragged myself out of my post-Le Mans depression (!) to write this, there being no available medical or psychological treatment that can counter those 'it's another year to go to the next one' Le Mans blues..... But I had a great week. Having gone over on the preceding Saturday afternoon to catch scrutineering, both evenings of qualifying and then the race, I'm well satisfied. I'd like to thank my regular Le Mans pals James and Tony, plus new recruit (to our team but not to Le Mans) Allon and our guest team member Ramona Nane for providing such great company. So the result wasn't what I expected (or wanted) but I had a great time. Even though I nearly froze some important bits off in the early hours of Sunday morning, it was still brilliant. And the weather otherwise - simply sensational.
The next challenge is to write up the 2014 Le Mans story. As always, I aspire to do this more quickly than usual, in the knowledge that at best, it will probably be several months before it sees the light of day. So well done Audi, Jota, AF Corse and Aston Martin (particularly for doing it with that #95 car) and to all the other teams who were on the podium. Commiserations to Toyota, Porsche and to all those whose valiant efforts didn't produce the result they hoped for. Le Mans, just the greatest place and the greatest sporting event of them all. If you didn't make it in 2014, you have to make arrangements for 2015 - do it now, you know it makes sense.
06.06.14 - Entry list updated. Prospeed and Team Taisan.
06.06.14 - Although I appreciate that most people who come visiting me here are individual fans, I'd like to draw your attention to one of the most well-known names in event - and Le Mans - corporate catering - SMOKING DOG. Anyone who has listened to the Radio Le Mans race commentary over the last few years will be aware of Smoking Dog and the manner in which the service Carlo provides is revered by all of the teams, crews and others who use it. I understand that Carlo still has some opportunities for hosting clients/guests/teams/crews etc. over the Le Mans week, so if interested in some top quality event catering, check them out -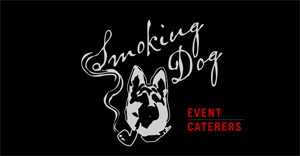 02.06.14 - I've now added the schedule for scrutineering on Sunday 8th and Monday 9th June - see you there!

01.06.14 - Test Day Times are now available on my 2014 index page.

01.06.14 - Well, with the Test Day going on as I write this, it's less than a week to go for me. This time next week I'll be watching scrutineering in the Place de la République in the centre of the motor racing universe..... LE MANS!
27.05.14 - Entry list updated - Strakka Racing out after Spa testing shunt. Krohn Racing Ferrari in.
22.05.14 - 'Final' entry listed further updated.....
20.05.14 - Final entry list (said he, with a pinch of salt!). Lotus now withdrawn and Millenium back in! All seats now filled.

17.05.14 - Pit allocations now published.

17.05.14 - Entry list further updated - all bar #42 and #72 seemingly now complete.
13.05.14 - Entry list variously updated.
07.05.14 - Entry list updated - Ragues in at Larbre.
06.05.14 - Entry list updated - Fisichella and Beretta confirmed at AF Corse.
04.05.14 - Entry List updated. Prospeed and JMW line-ups confirmed.
23.04.14 - Major Entry List update for FIVE withdrawals and inclusion of all remaining reserves.
23.04.14 - Entry List updated - Jon Lancaster joins Race Performance in LMP2.
23.04.14 - I've done a spot of updating to my 'Checklist' page - the things you should consider taking to Le Mans. These lists are always very personal, but first-timers may find it useful. I'd also welcome any comments about things that I've omitted. Please don't mention beer.......


21.04.14 - In the same way as I did last week with my 1988 story, I've now updated my 1989 story as well. Click the animated gif to go take a look....

17.04.14 - Entry List updated - Jan Charouz in and Laurens Vanthoor out at Sébastien Loeb Racing.
16.04.14 - Entry List updated - Rossiter for RAM and Motoyama for Zeod.

12.04.14 - So here I am at home, recuperating after my operation, so I thought I'd go back and upload some of my early photos. I updated my 1986 and 1987 stories a few years ago and now I've done 1988, with the original story that I wrote back around the time. A little bit of nostalgia for you! Click the animated gif to go to the page.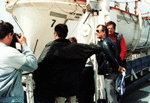 05.04.14 - Well, it's now less than a fortnight to the start of the Silverstone WEC weekend and as my close pals know already, for the first time in a number of years, I won't be there - Wah!!! I have to have a minor medical procedure and all was looking good still for Silverstone until my op was cancelled and put back by a fortnight until next Tuesday. Sadly that will not give me time to be fit enough to go without worrying all the time about what all the walking (and curry!) might do to me. So, the tickets have been moved on as well as my overnight accommodation on the Friday and Saturday and I shall have to satisfy myself with listening in to Radio Le Mans. I'm really disappointed but it will certainly make me look forward to Le Mans even more this year - if that's possible!
09.02.14 - Le Mans 2013 Story - Well, I know it will be hard to believe - but yes, it's finished! A full three months earlier than last year! (Not that it's much to crow about really!).
Click the gif to go to the chapter index.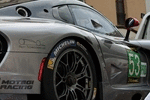 I'm still looking for a 'partner' who might be interested in having banners and links on my pages. I've carried a few banners over the years but those arrangements have now petered out to an extent that they're not really worth me pursuing any more. So if anyone would be interested in advertising their Le Mans or sportscar based website here for a very modest consideration, get in touch.