LATEST NEWS
10.03.14 - Entry List updated.

09.02.14 - Le Mans 2013 Story - Well, I know it will be hard to believe - but yes, it's finished! A full three months earlier than last year! (Not that it's much to crow about really!).
Click the gif to go to the chapter index.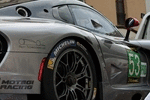 I'm still looking for a 'partner' who might be interested in having banners and links on my pages. I've carried a few banners over the years but those arrangements have now petered out to an extent that they're not really worth me pursuing any more. So if anyone would be interested in advertising their Le Mans or sportscar based website here for a very modest consideration, get in touch.