LATEST NEWS
25.04.17 - Entry list update - Eurasia line up now complete, including father and son Nicolet.
24.04.17 - Entry list updated - Larbre Corvette line-up confirmed.
23.04.17 - I've now published the ACO's timetable for the Le Mans week from Sunday 11th June (and I've also included the test weekend. (The ACO appear not to have published this, but I've assumed the same format as last year). There is still detail to be added I suspect regarding qualifying for the support races and probably some more concerts, but I'll add this when it's available. Where detail is missing from the ACO's website, I have assumed that it will remain the same as last year. NB though, there are some detailed time changes there that you might want to check.

22.04.17 - Entry list update - Rossiter sticks with ByKolles for Le Mans.
19.04.17 - Entry list multiple updates. Hoy confirmed as not racing at Le Mans. Chandhok in with Tockwith. Krohn and Jonsson back at Le Mans in GTE. One of the two reserves now withdrawn (RLR M Sport).
17.04.17 - Entry list update - Rosenqvist for Dragonspeed in LMP2.
13.04.17 - Well, tomorrow I'm off to Silverstone for three days of the WEC! I know I'm going to meet quite a few of my Le Mans pals there during the weekend. Let's hope for some decent weather (it should hopefully stay dry most of the time - and no snow like last year!), safe journeys and good racing.
11.04.17 - Robert Kubica pulls the plug at ByKolles. He will not race for ByKolles in the WEC this season.
04.04.17 - The second selection of my videos from Le Mans 2016 are now posted to the 2016 Story. These are on an 'appendix' to page 8 - from the link at the bottom of page 8.
01.04.17 - Entry list update - Porsche GT line-ups confirmed.
31.03.17 - Another 'rash' of entry list updates. Manor confirm line-ups, as do Aston Martin, AF Corse and Risi.
28.03.17 - Major entry list updates - Lapierre back to Toyota as third car line-up is finalised. Signatech now complete and other updates.
24.03.17 - Entry list update - Algarve Pro line-up now complete.
18.03.17 - Entry list update - Capillaire confirmed at Algarve Pro.
17.03.17 - Multiple entry list driver updates - Vergne for CEFC Manor (unclear as yet which of the two cars), Barker for Gulf Porsche and Bleekemolen and Taylor for Keating Riley.
16.03.16 - Entry updated - ARC Bratislava line-up completed with 18 year old Rik Breukers. And Alex Lynn joins G-Drive.
13.03.17 - Entry list updated - Berthon joins Panis Barthez for ELMS (and therefore almost certainly for Le Mans).
08.03.17 - Entry list updated - Driver lineups for Clearwater Racing now confirmed.
05.03.17 - I've now uploaded the first 'tranche' of the videos that Toby and I took at Le Mans last year to my 2016 story. Most are to be found on the pages concerned (2,5,6 and 7) but there is an extra page for the scrutineering days which is accessible from a link on the scrutineering pages (3 and 4). I'll be looking to get the rest up over the next couple of weeks. I didn't realise I had so many! If you've visited before, you'll know where to look. If not, use the link in the animated gif below.
05.03.17 - Entry list updated - Driver line-ups for the Jackie Chan DC Racing Orecas now finalised - including Oliver Jarvis and Alex Brundle.
27.02.17 - Entry list updated for drivers of the #77 Dempsey Proton Porsche.
19.02.17 - My Story of the 2016 Le Mans trip is finally done. At least, edition 1 is.... A revision will follow in the next few days which will include the considerable amount of video that Toby and I took on the trip. Click the animated gif below to go to the story.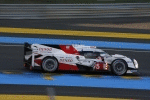 19.02.17 - Entry list updated for AF Corse driver news.
16.02.17 - Entry listed updated - Jonathan Hirschi joins CEFC Manor .
11.02.17 - Entry list further updated for IDEC Sport Racing.
09.02.17 - Entry list updated to include Simon Trummer at CEFC Manor TRS Racing (although it's not known yet which car he will join).
07.02.17 - Entry list further updated for ARC Bratislava (car and driver) and Scuderia Corsa drivers.
02.02.17 - Entry List for Le Mans 2017 announced today by the ACO. As always, there is a lot of information to be added yet.

Le Mans 2016


If you've appreciated anything here, why not let me know by adding an entry in my guestbook?