LATEST NEWS
23.04.14 - Entry List updated - Jon Lancaster joins Race Performance in LMP2.
23.04.14 - I've done a spot of updating to my 'Checklist' page - the things you should consider taking to Le Mans. These lists are always very personal, but first-timers may find it useful. I'd also welcome any comments about things that I've omitted. Please don't mention beer.......


21.04.14 - In the same way as I did last week with my 1988 story, I've now updated my 1989 story as well. Click the animated gif to go take a look....

17.04.14 - Entry List updated - Jan Charouz in and Laurens Vanthoor out at Sébastien Loeb Racing.
16.04.14 - Entry List updated - Rossiter for RAM and Motoyama for Zeod.

12.04.14 - So here I am at home, recuperating after my operation, so I thought I'd go back and upload some of my early photos. I updated my 1986 and 1987 stories a few years ago and now I've done 1988, with the original story that I wrote back around the time. A little bit of nostalgia for you! Click the animated gif to go to the page.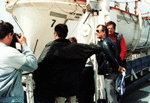 05.04.14 - Well, it's now less than a fortnight to the start of the Silverstone WEC weekend and as my close pals know already, for the first time in a number of years, I won't be there - Wah!!! I have to have a minor medical procedure and all was looking good still for Silverstone until my op was cancelled and put back by a fortnight until next Tuesday. Sadly that will not give me time to be fit enough to go without worrying all the time about what all the walking (and curry!) might do to me. So, the tickets have been moved on as well as my overnight accommodation on the Friday and Saturday and I shall have to satisfy myself with listening in to Radio Le Mans. I'm really disappointed but it will certainly make me look forward to Le Mans even more this year - if that's possible!
09.02.14 - Le Mans 2013 Story - Well, I know it will be hard to believe - but yes, it's finished! A full three months earlier than last year! (Not that it's much to crow about really!).
Click the gif to go to the chapter index.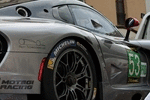 I'm still looking for a 'partner' who might be interested in having banners and links on my pages. I've carried a few banners over the years but those arrangements have now petered out to an extent that they're not really worth me pursuing any more. So if anyone would be interested in advertising their Le Mans or sportscar based website here for a very modest consideration, get in touch.