LATEST NEWS
12.12.14 - Well, it'll soon be Christmas. Compliments of the season to my Le Mans pals at Ten Tenths and elsewhere. And now half way to Le Mans 2015. And looking forward to renewing my acquaintance with Silverstone for the WEC in April. Still working on my story - in fits and starts!
27.07.14 - It's time to clear off the pre-Le Mans 2014 stuff from my home page.... Every year I (and no doubt plenty of other Le Mans addicts) play the 'This time last week' game, where I sit here, as this morning, thinking to myself, well this time 7 weeks ago, I was up and dressed in Argentan, waiting for James and Nane to do the same ready for our journey on to Le Mans at the start of the 2014 trip. This time 6 weeks ago, we were making our Sunday morning pit stop at the hotel, with six hours of the race to go - this year primarily to sit under a hot shower for ten minutes to warm up after such a cold night at the circuit.
The story is coming on well, with the text now drafted up to about midnight in the race. Only need to get that onto the computer from it's current pen and ink state and then add the photos. But thjat will take while a while....
21.04.14 - In the same way as I did last week with my 1988 story, I've now updated my 1989 story as well. Click the animated gif to go take a look....

12.04.14 - So here I am at home, recuperating after my operation, so I thought I'd go back and upload some of my early photos. I updated my 1986 and 1987 stories a few years ago and now I've done 1988, with the original story that I wrote back around the time. A little bit of nostalgia for you! Click the animated gif to go to the page.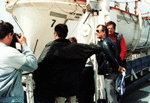 09.02.14 - Le Mans 2013 Story - Well, I know it will be hard to believe - but yes, it's finished! A full three months earlier than last year! (Not that it's much to crow about really!).
Click the gif to go to the chapter index.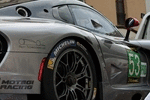 I'm still looking for a 'partner' who might be interested in having banners and links on my pages. I've carried a few banners over the years but those arrangements have now petered out to an extent that they're not really worth me pursuing any more. So if anyone would be interested in advertising their Le Mans or sportscar based website here for a very modest consideration, get in touch.