Le Mans 1994 - Ayse's Story
Page 8 - Sunday 20th June - Le Mans at Night - Does it Get any Better Than This?
I have a strong suspicion that Ian was beginning to regret his decision to go back to the hotel that evening and would actually have preferred to stay with me at the circuit. I suppose Ian and Jim finally left me for the hotel at about 1.45 a.m. (although I understand that they did take in one or two of the more salacious entertainments in the fairground before they left!).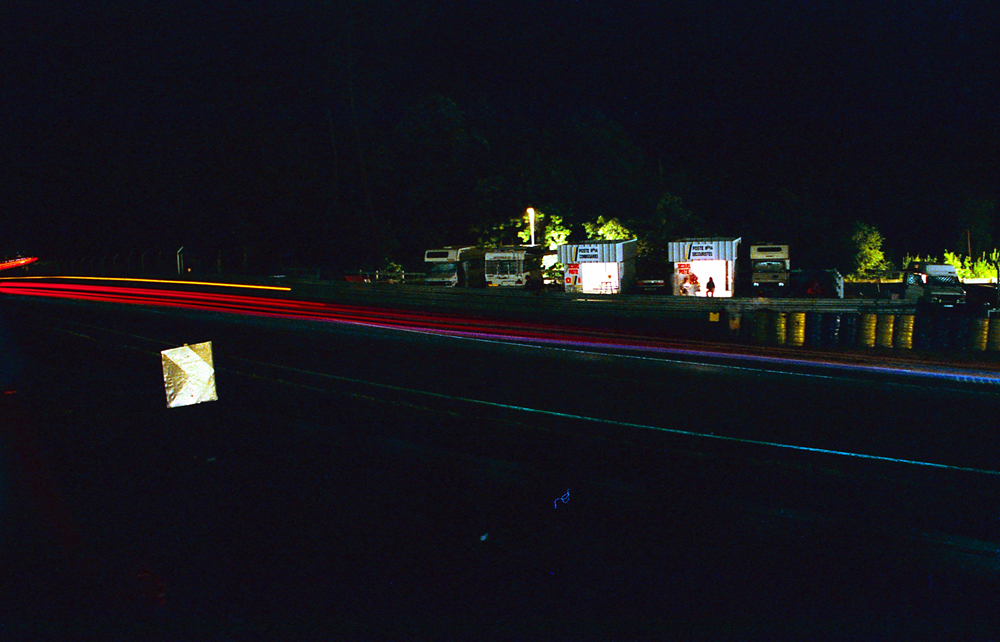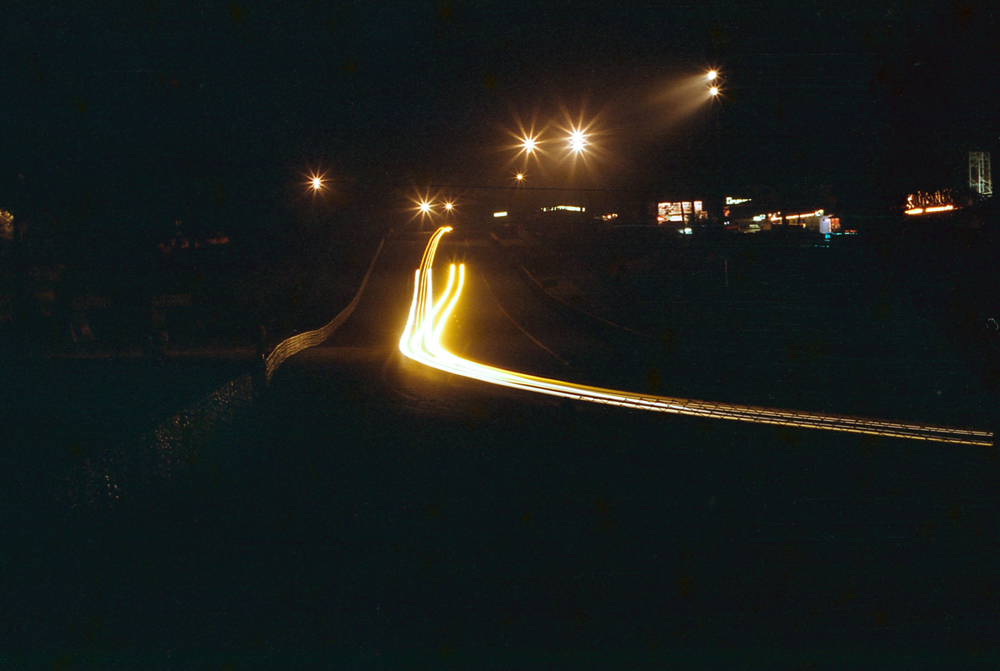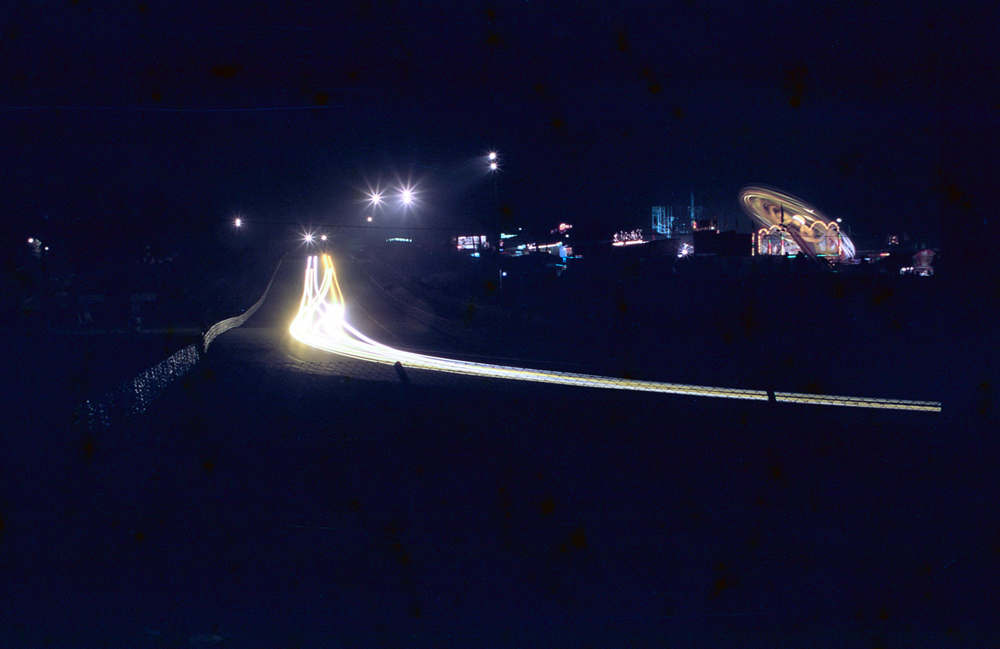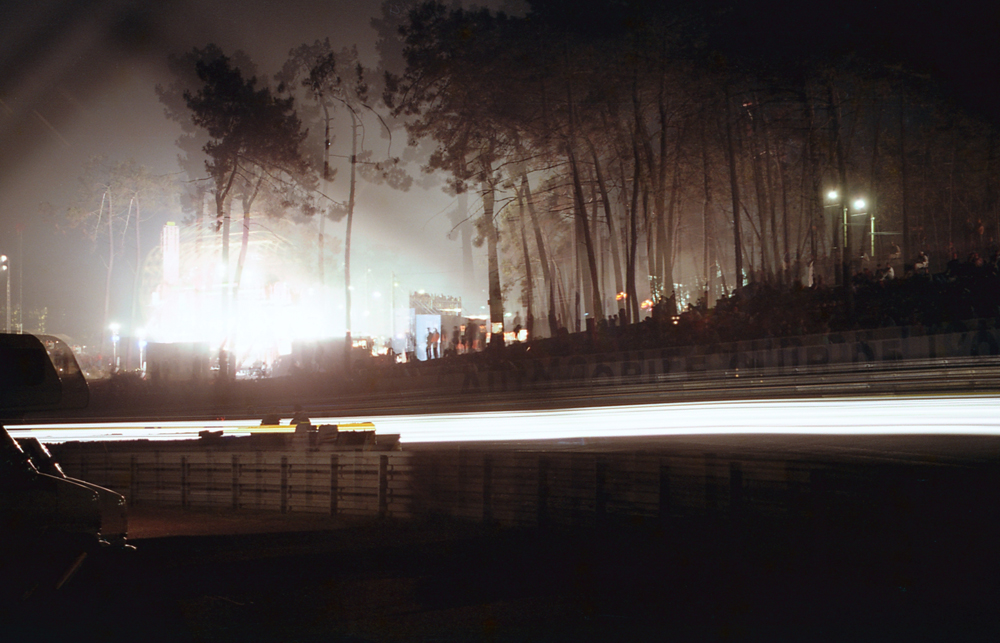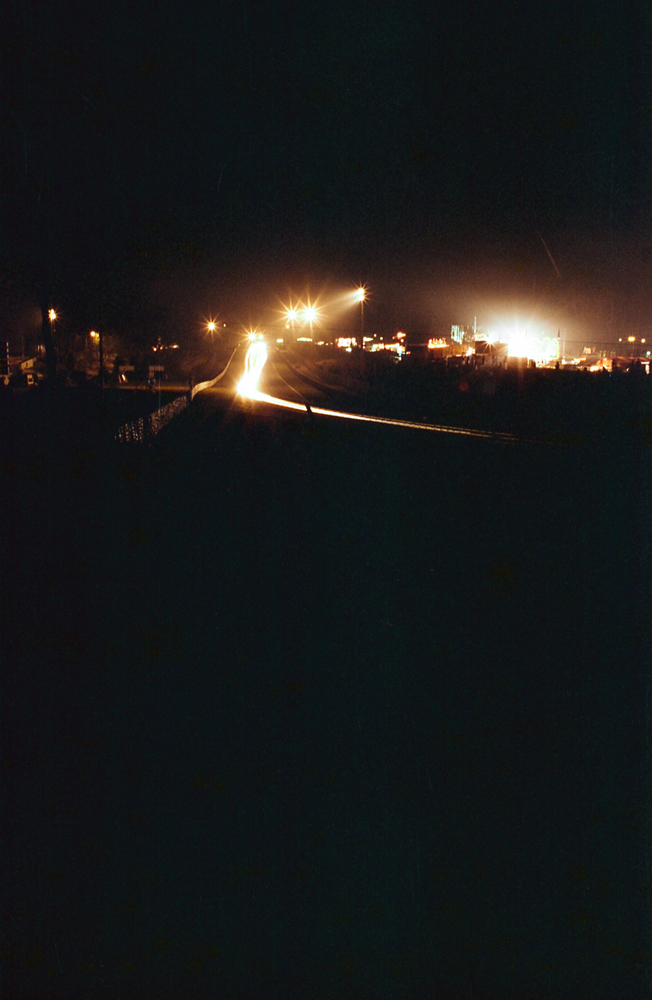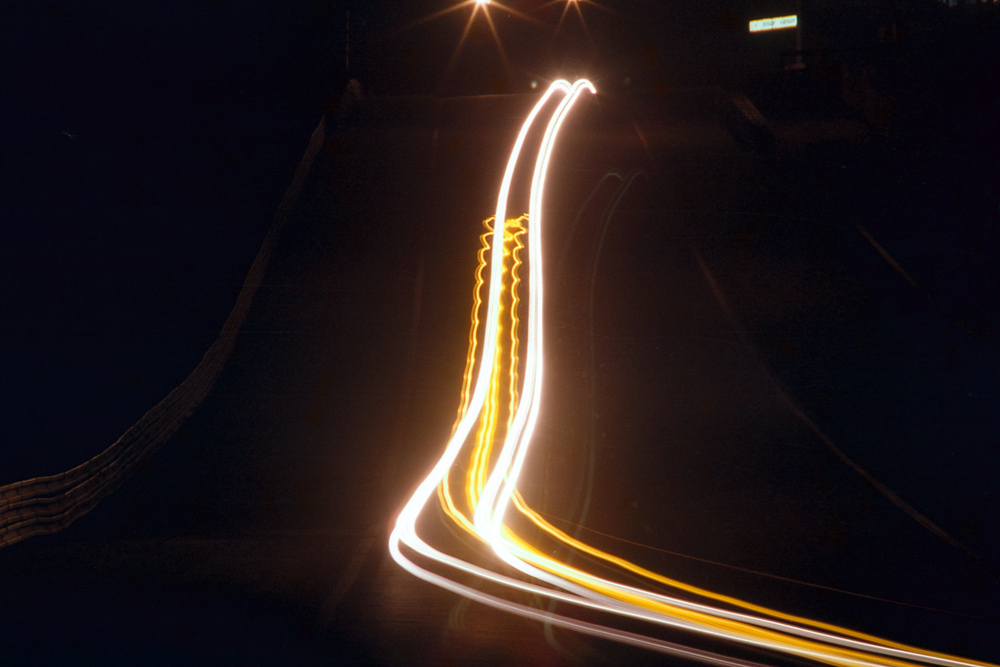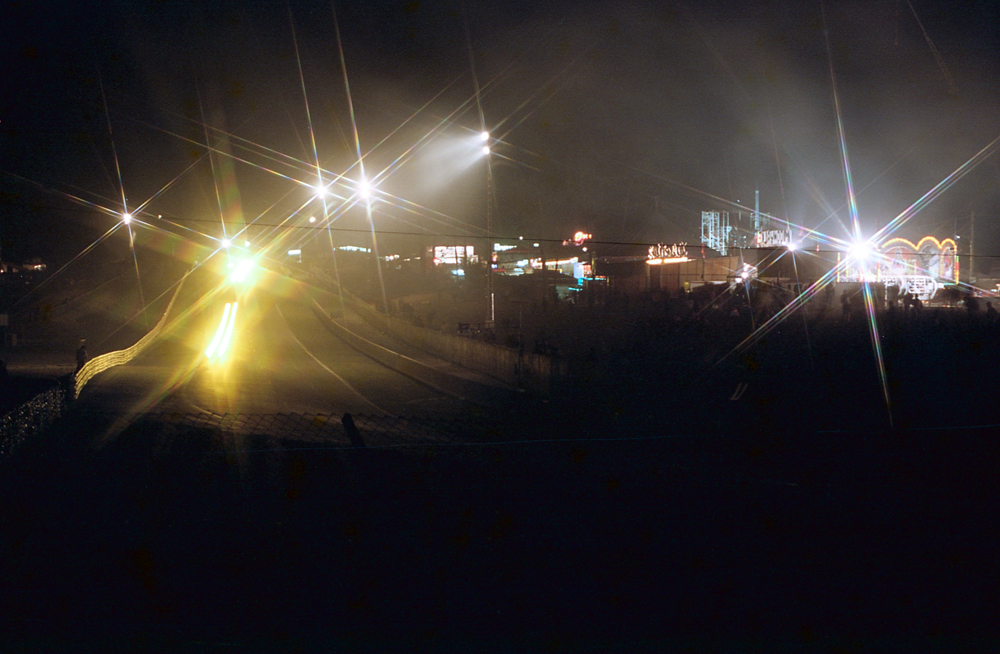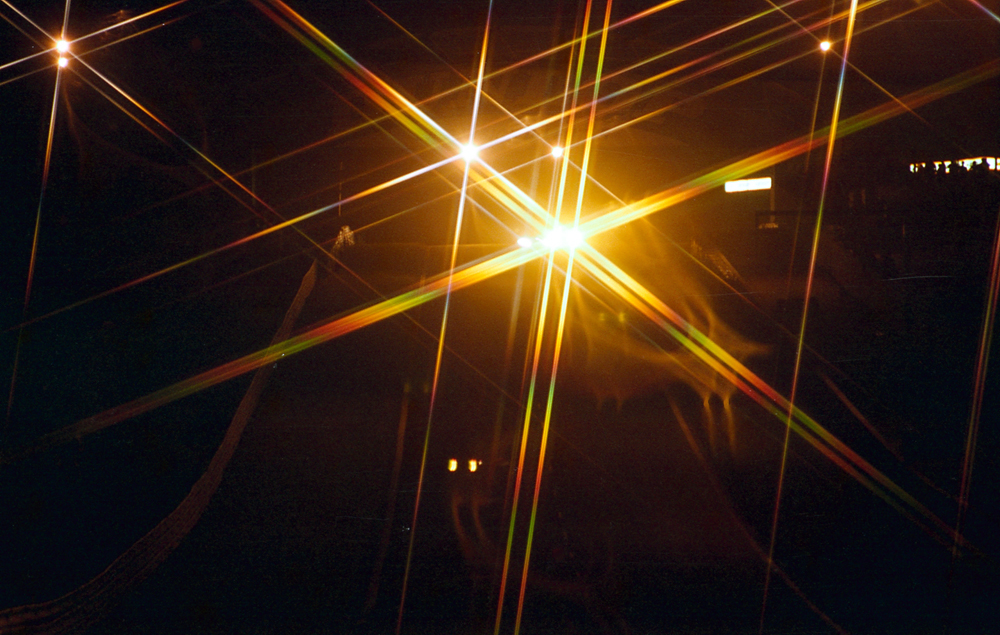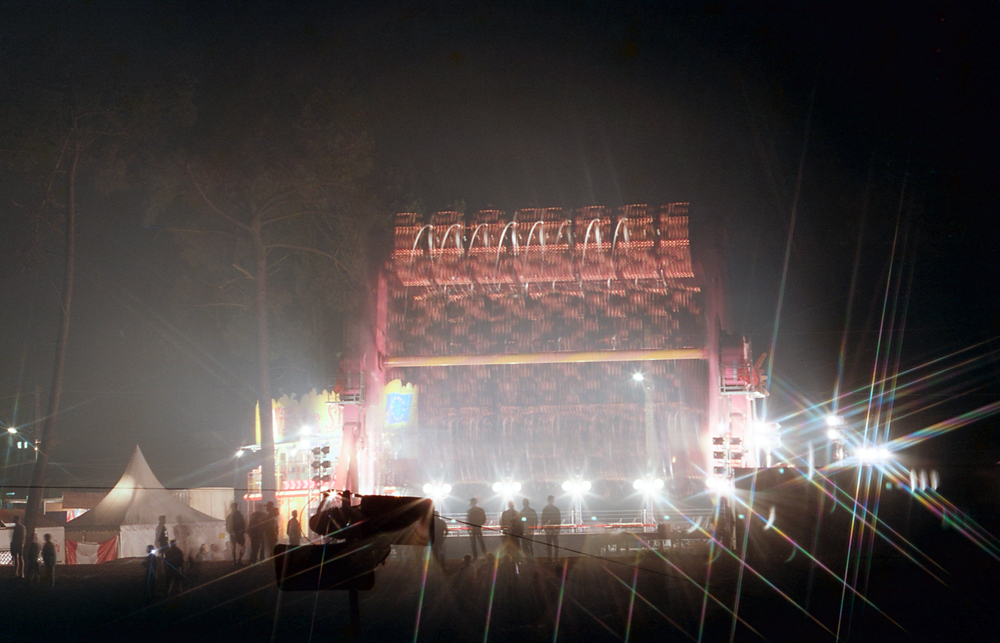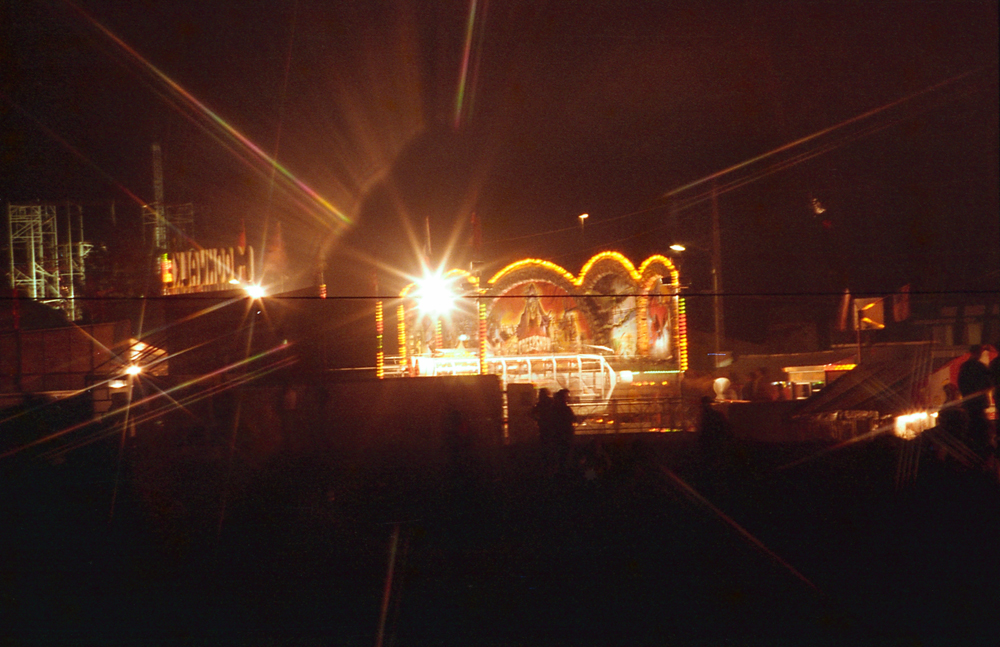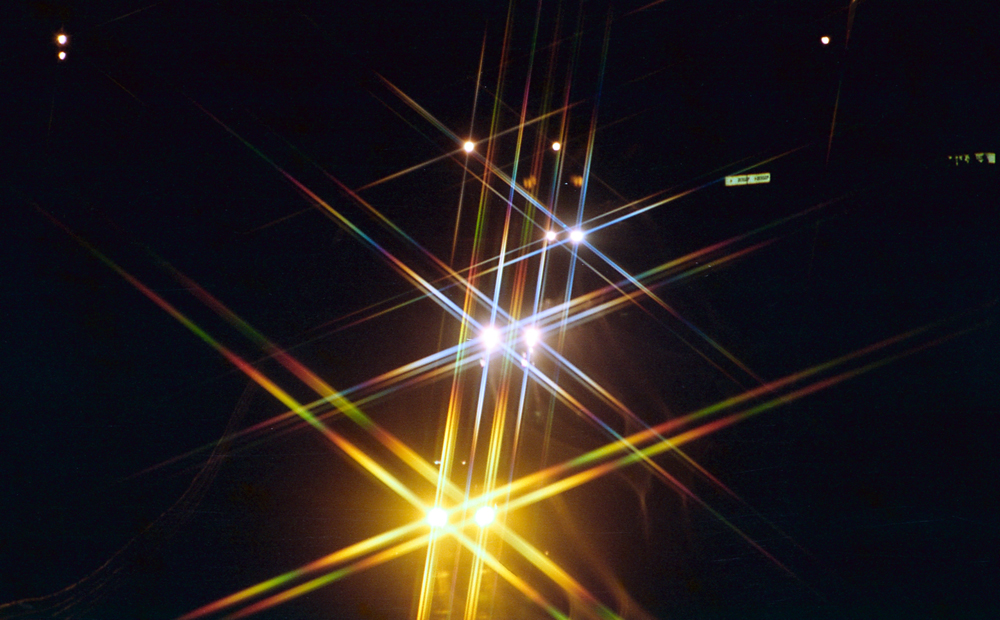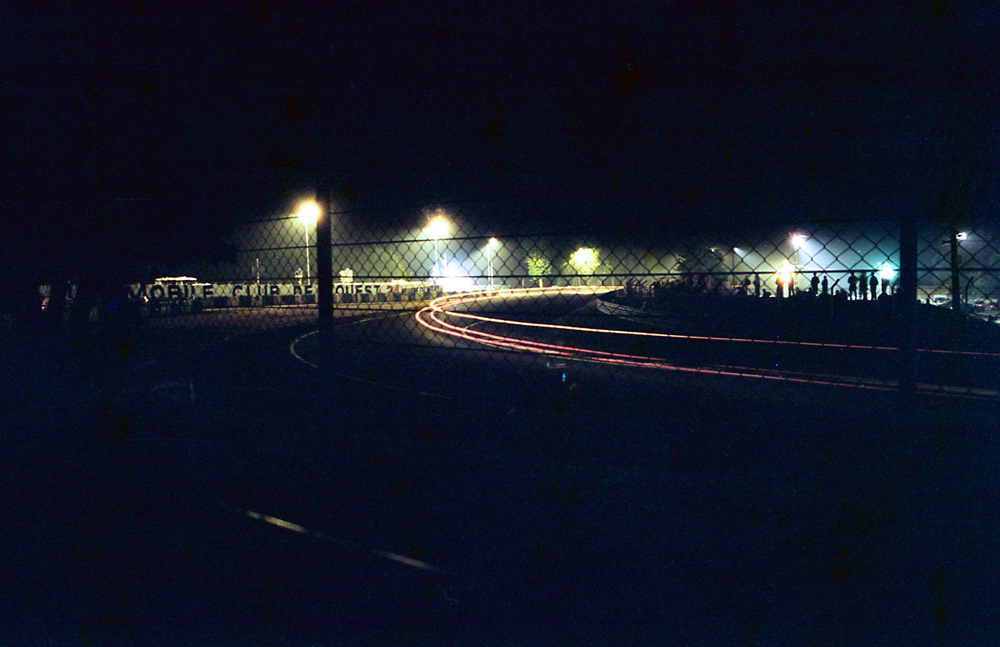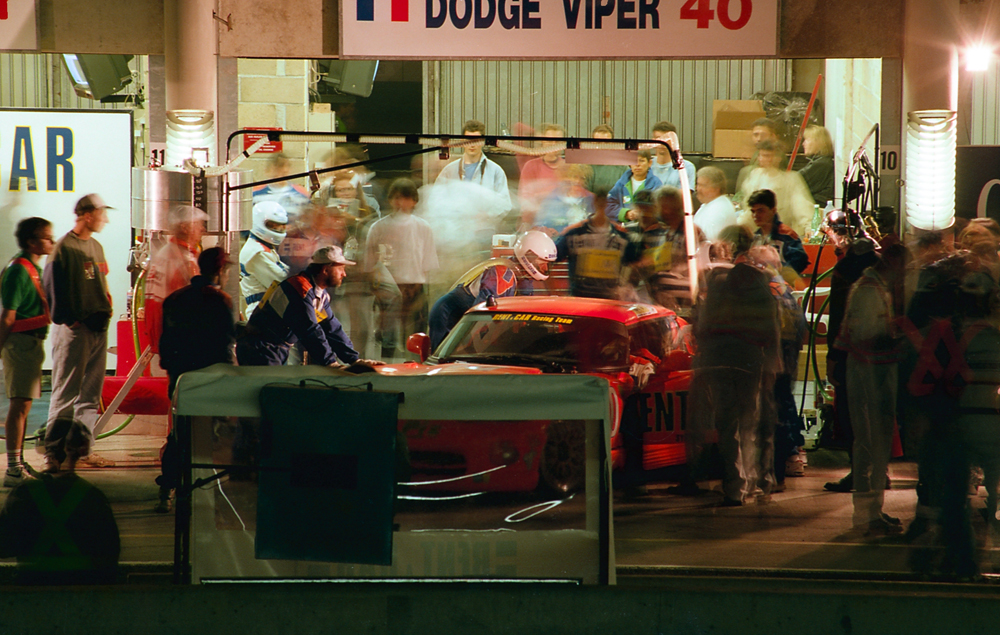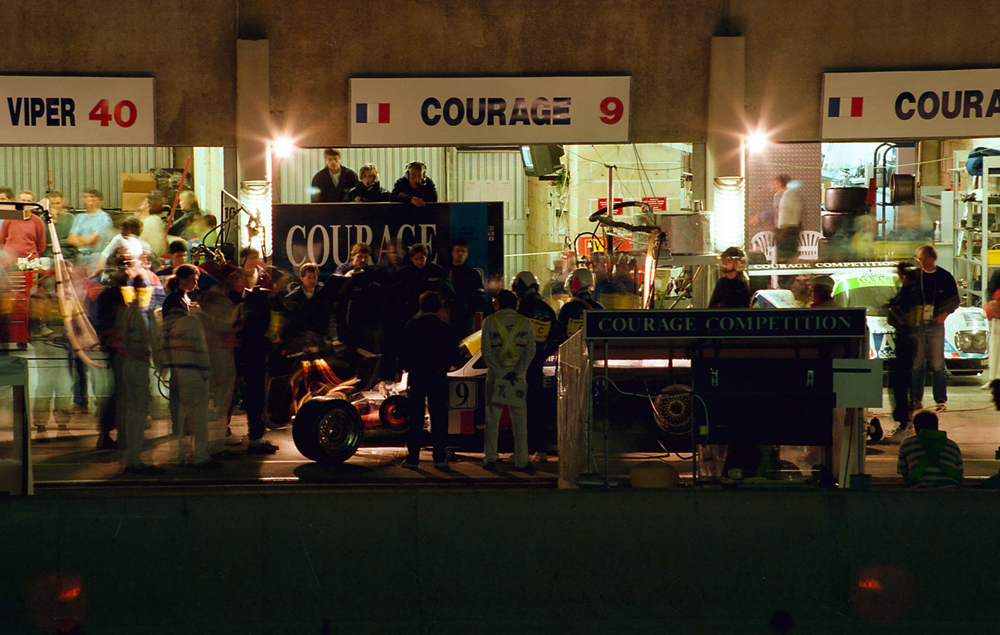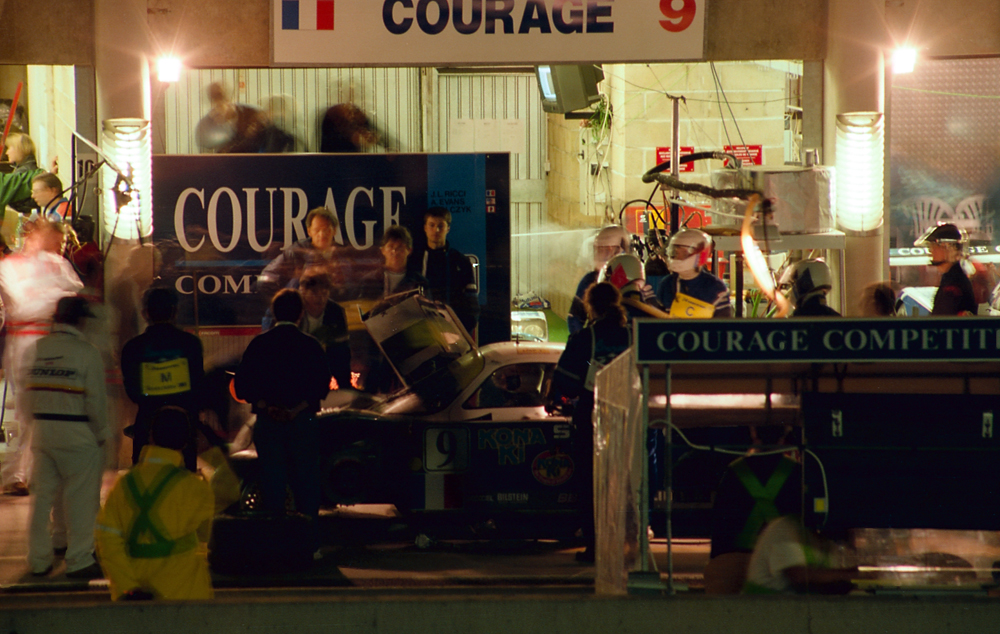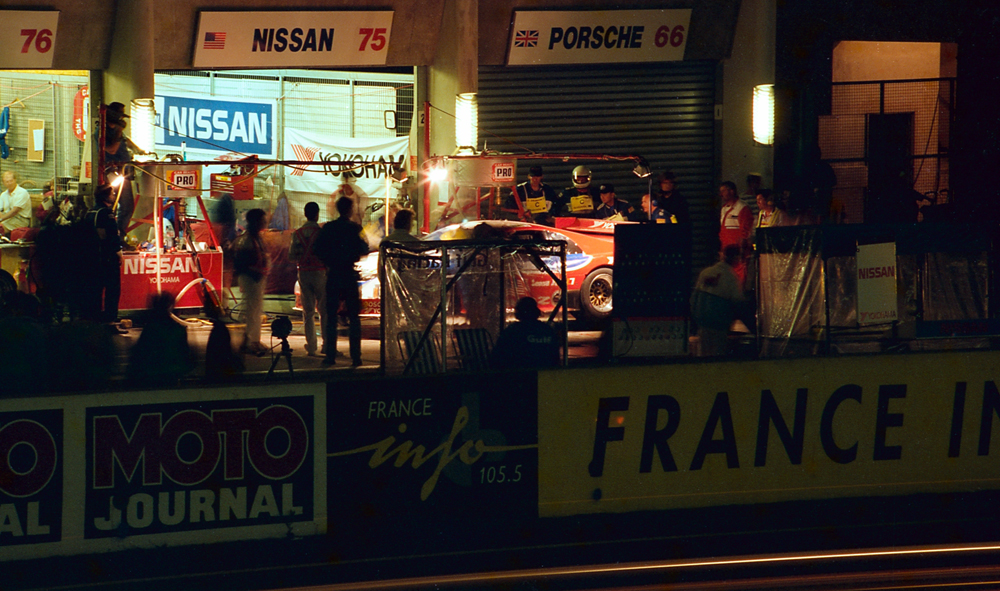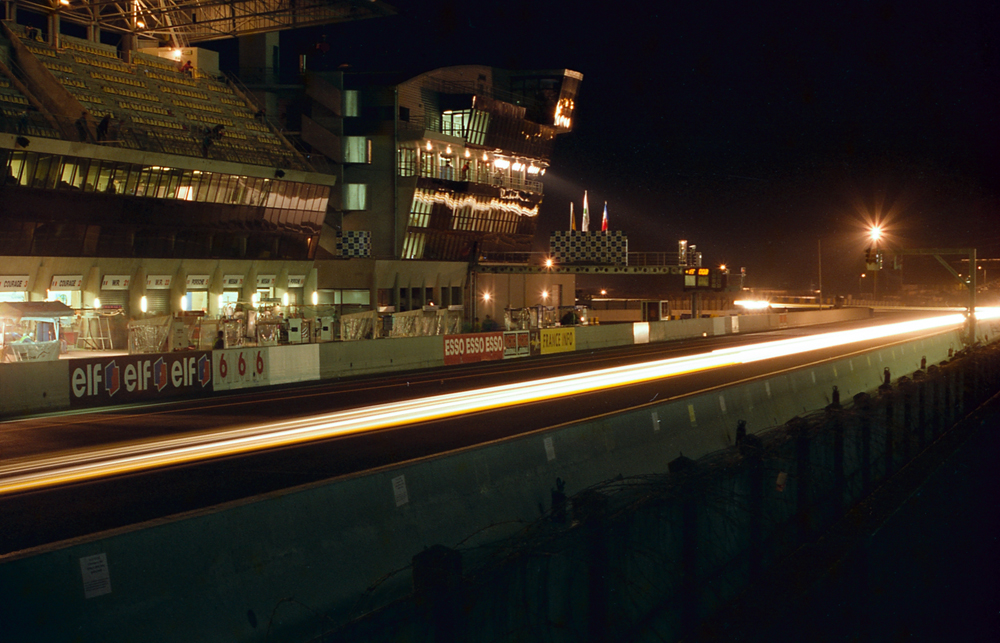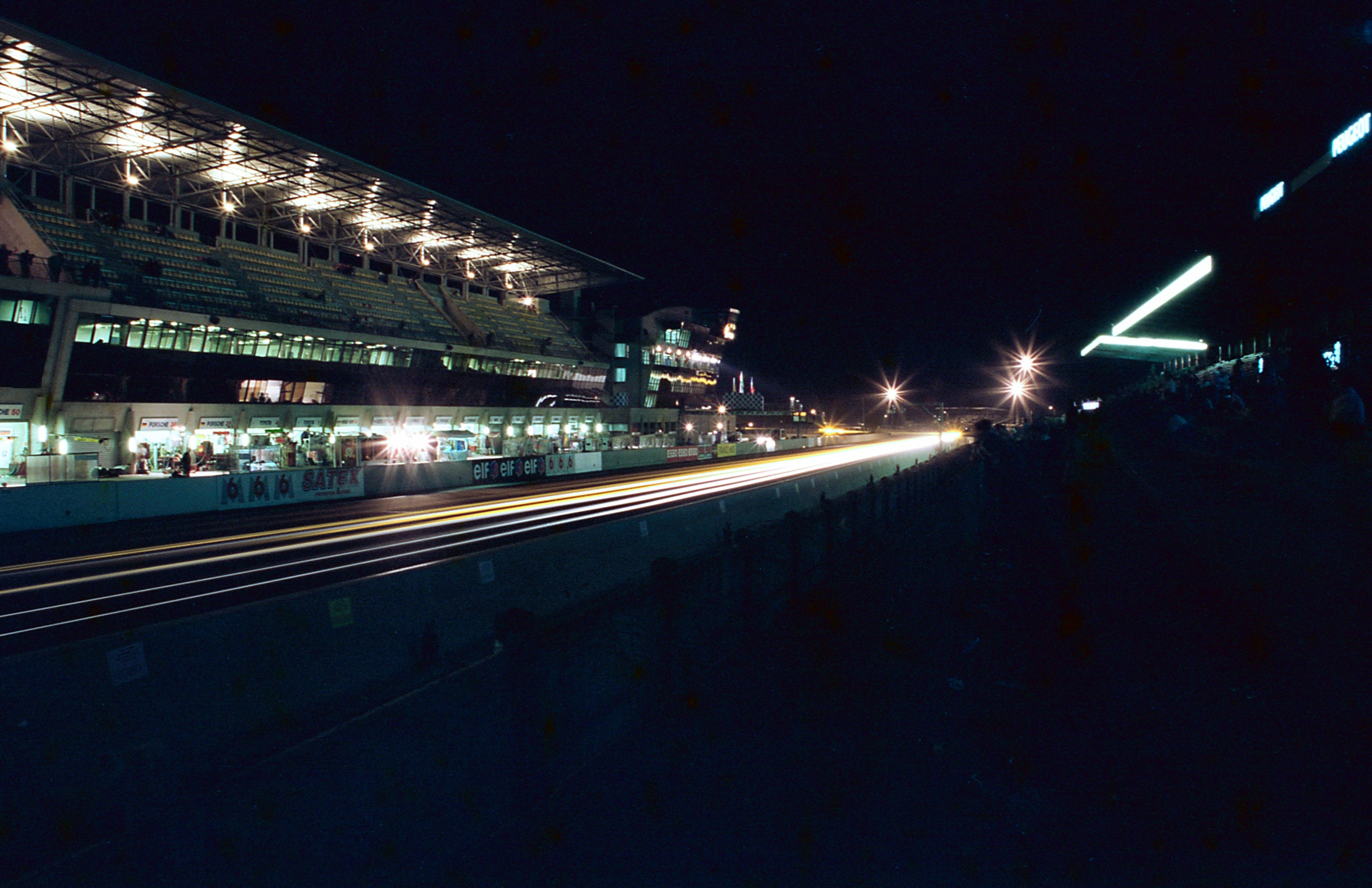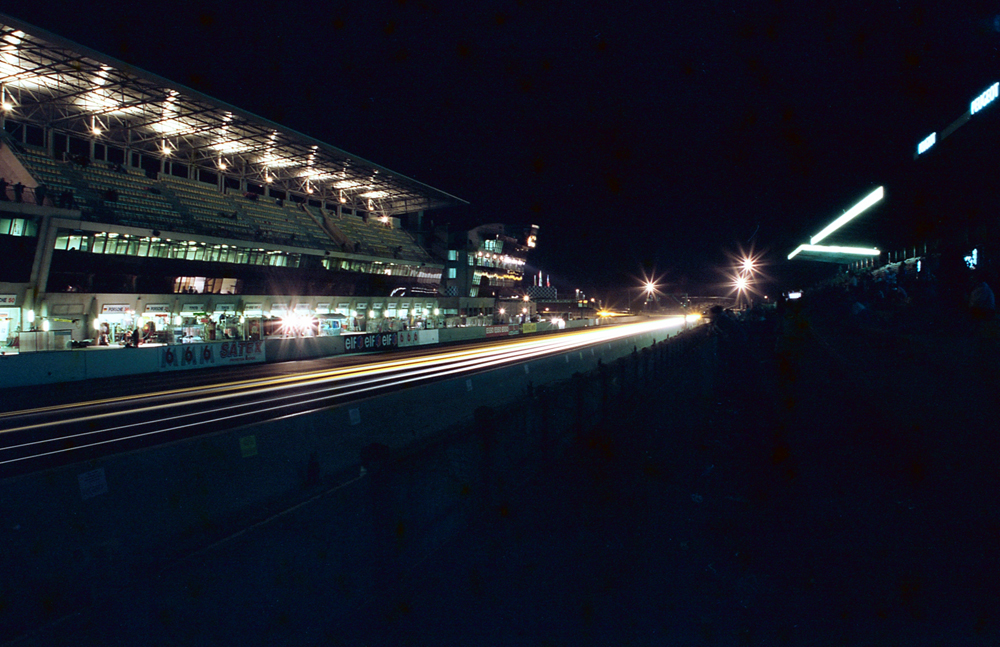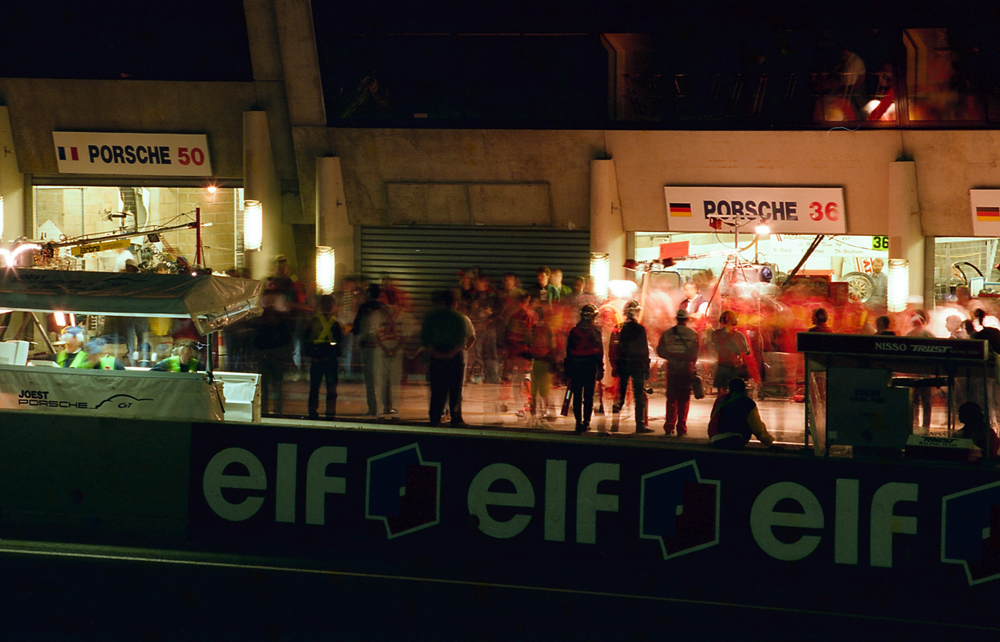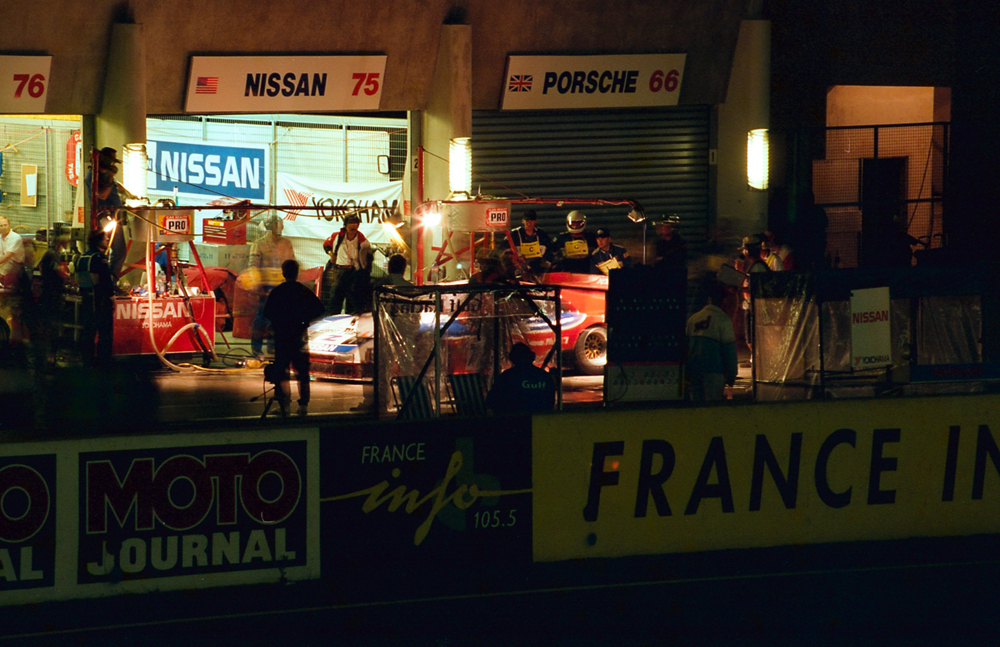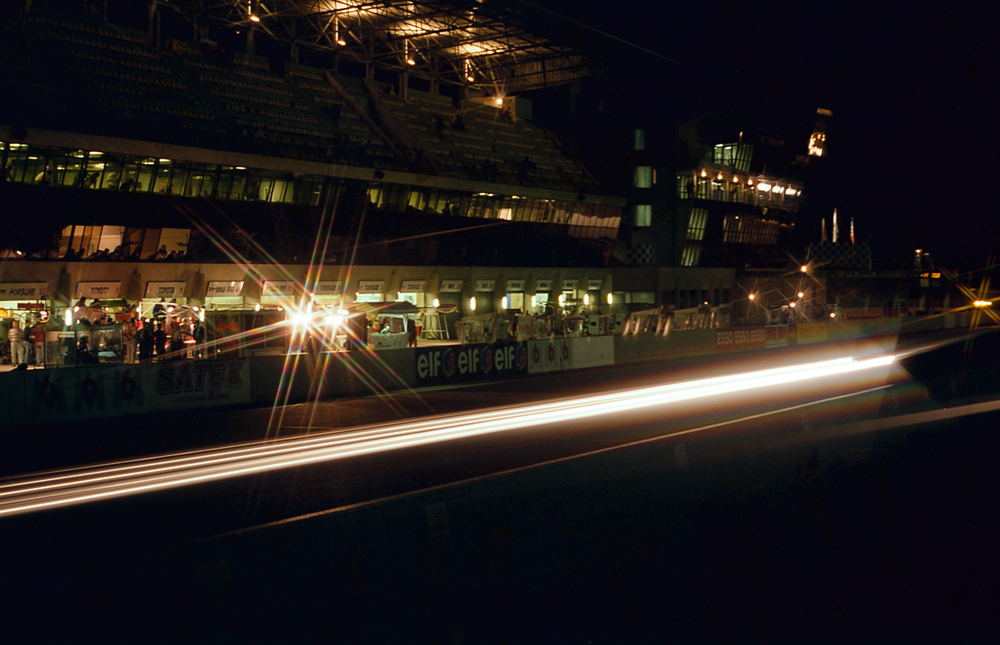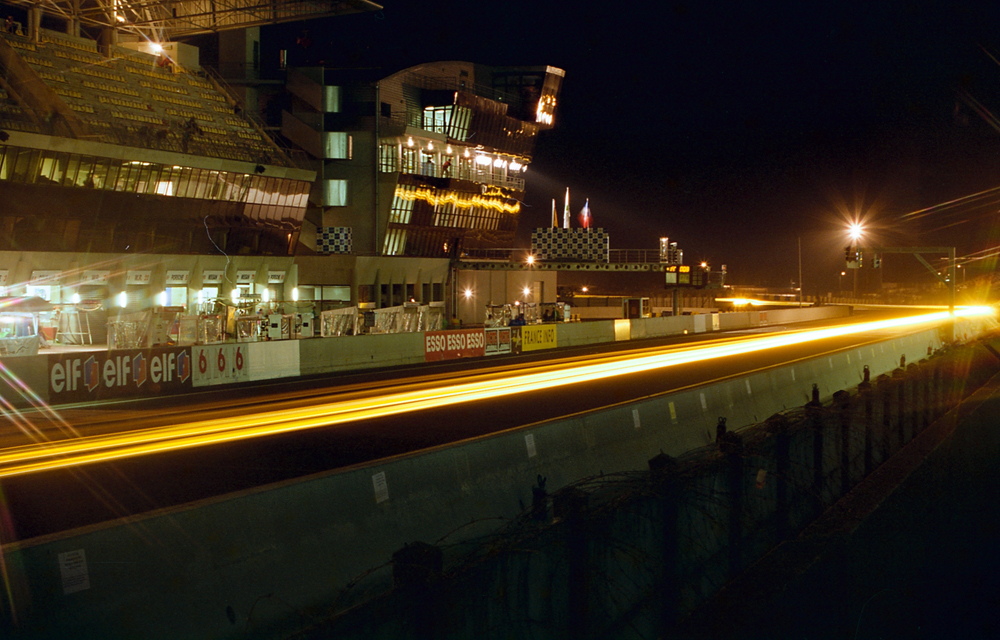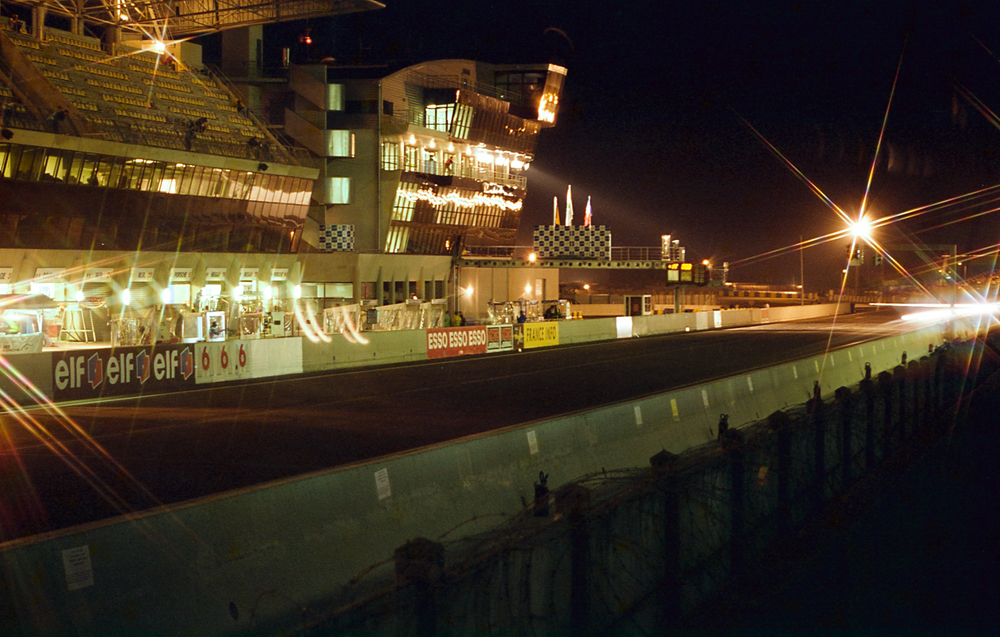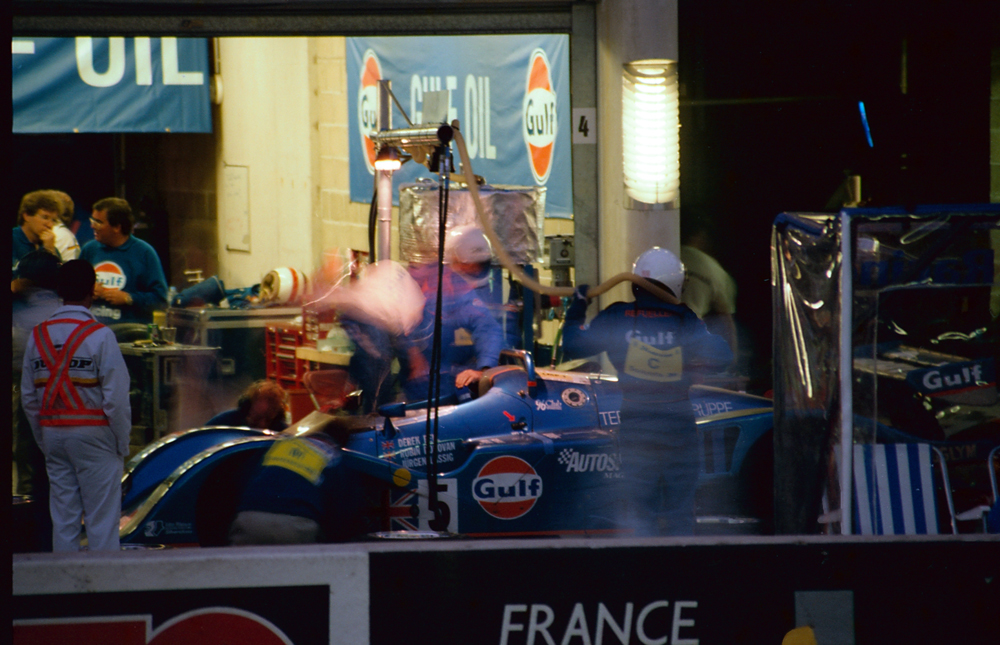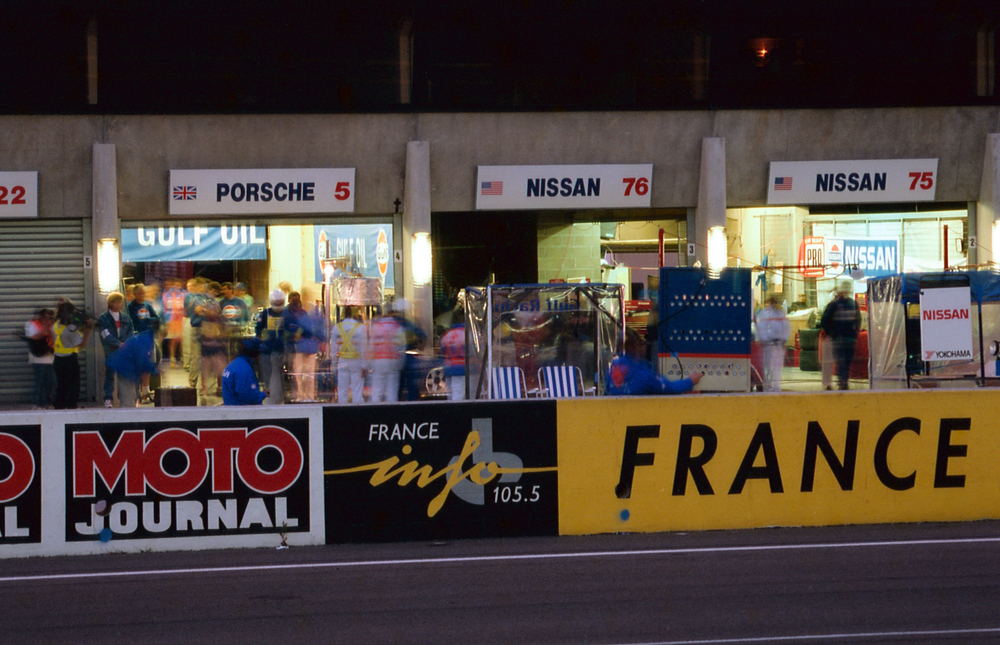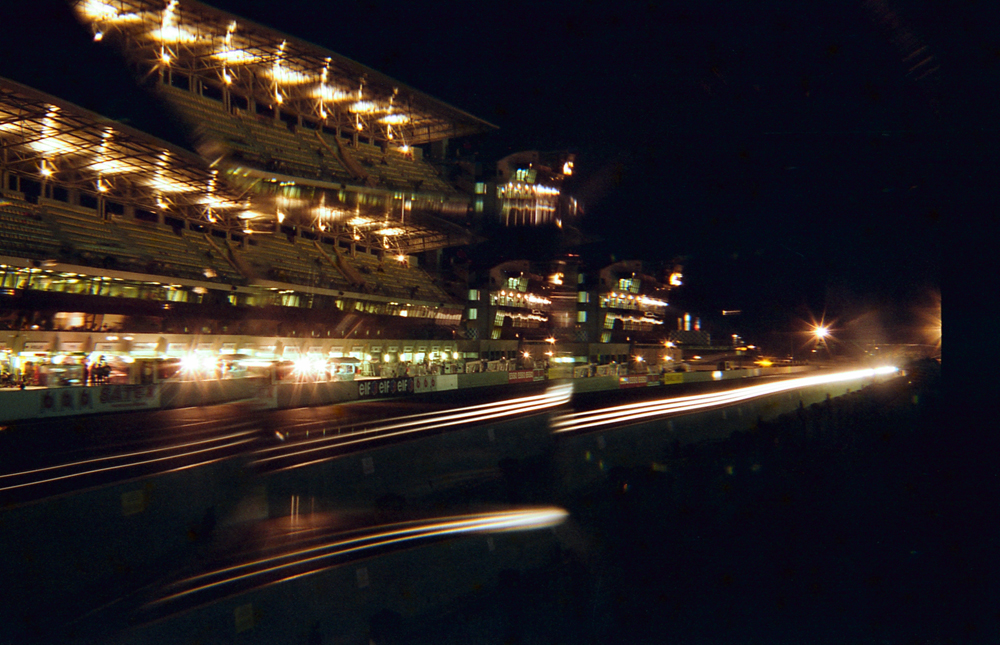 I was therefore left all on my tod for the night (shades of 1989!). As far as I'm concerned, although the whole Le Mans experience is quite unique, it is the period of darkness that is the real icing on the cake. I wouldn't miss it for the world, and certainly not for the sake of getting three or four hours sleep, it seems such a waste. You have a whole year to sleep but just one night each year at Le Mans. I wandered down to the Esses and then Tertre Rouge, taking pictures all the way. I then made my way under the circuit, and headed up towards the small hill at the bottom of the Esses on the inside of the circuit. I had to stop at one point to change the batteries in my camera's remote controller, as it was taking longer and longer for the camera to react to the signal. It took me an age in the near darkness to prize the old batteries out of the remote unit, and to fit the new ones. After leaving this area, I headed back to the tribunes opposite the pits, and took several shots of cars arriving and departing, before taking some more general light-streak type shots from the tribunes.

1
01
02
03
04
05
06
07
08
09
10
11
12