LE MANS 2009 - INDEX

2009 Le Mans Story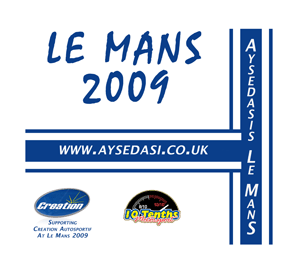 Look out for my 2009 t-shirt logo at Le Mans!
Updated - 21.06.09 - This should now be the definitive list.
MS Word Version of Entry List:
Le Mans 2009 poster - available as wallpaper in size 1024 x 768.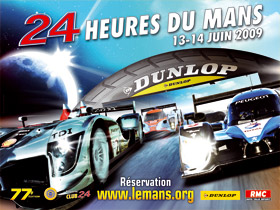 Andy Blackmore's Spotter's Guide - Superb and Free!!!
And here is a map of the circuit, in case you need it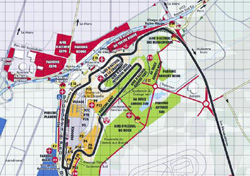 WILL YOU BE A "FIRST-TIMER" AT LE MANS THIS YEAR?
If so, you might like to read my notes of advice and guidance....
Latest Le Mans Circuit and Environs Plan - Zoom as Needed!

Click here to download Adobe Reader 7