LATEST NEWS
30.11.17 - To the annoying idiot who is spamming my guestmap - give over - you're wasting your time as much as mine!!

03.10.17 - And so here we are, some 16 weeks and more after my 2017 Le Mans trip started; its incredible just how time flies. Since then we've had Porsche pulling the plug on their LMP1 programme (leaving us wondering what Toyota are going to do....) then Silverstone was off - and then on again for a much better August slot! As to what we'll be watching at La Sarthe in June 2018, I've really no idea other than some great GTEs and loads of LMP2s. I've just come back from a delightful week with my lovely wife at Center Parcs (a very late summer holiday) and I'm still writing the 2017 Le Mans Story - in old fashioned pen and ink at the moment. As things are going, I should be good for publication in a short while - and that means about February/March next year!
Plans are now being firmed up for Le Mans 2018 as I write this. Both of my boys are intent upon coming to Le Mans, Toby for the second time (after his debut in 2016) and James for the first time. Better start saving up guys!
22.06.17 - And there it is - all over for another year. I returned home late on Monday evening after a truly wonderful (and incredibly hot!) week. Huge thanks go from me to James (Bentley03) my 'partner in crime' ands chauffeur for the 10 days, and also to my friends Tony and Allon. Did we have a great time? Of course we did! We may not have got the result we were all hoping for, but that's racing....
I've now added the qualifying times from the sessions on Wednesday and Thursday and the full race result following the disqualification of the 13 Rebellion by the ACO.
I'll be starting work on my 'Story' of the race soon, however, as regular readers will be aware, it's unlikely to see the light of day on here for many months yet - so you have that to look forward to!
10.06.17 - It's here! It's time to go to France. My last entry here for the moment and the first proper entry in my Le Mans diary.

09.06.17 - With just one day to spare before I head off to France, I've finally uploaded all of my 2016 Le Mans videos - hurrah! That's what you call 'cutting it fine'! Bizarrely, there are 99 of them in all.....a shame I didn't take one more!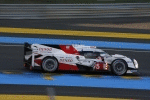 04.06.17 - Test Day - Full session times now published - sessions 1 and 2 and overall.

19.02.17 - My Story of the 2016 Le Mans trip is finally done. At least, edition 1 is.... A revision will follow in the next few days which will include the considerable amount of video that Toby and I took on the trip. Click the animated gif below to go to the story.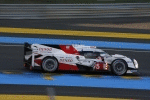 02.02.17 - Entry List for Le Mans 2017 announced today by the ACO. As always, there is a lot of information to be added yet.

If you've appreciated anything here, why not let me know by adding an entry in my guestbook?